About Waterford Crystal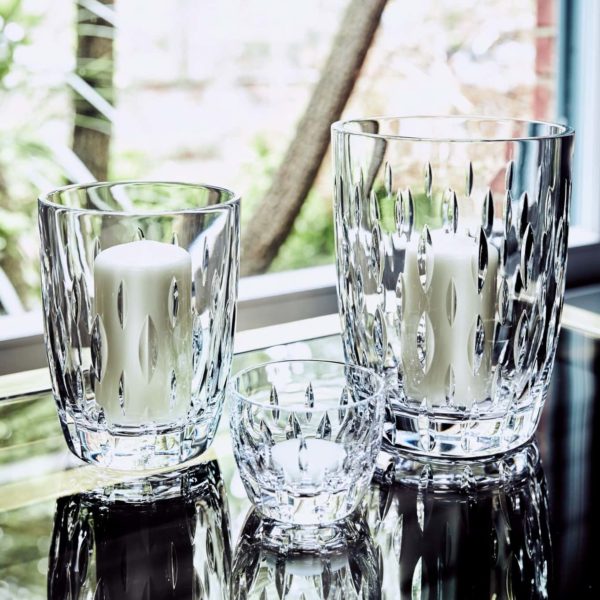 Crystal is a material that represents refinement and all the good things in life. Even the most simple dinner can be upgraded with the appearance of crystal. And with elegant, handcrafted designs and a name that goes back generations, even the Queen of England has expressed delight in using Waterford Crystal. And, it's safe to say, we can trust her refined judgment!
With plenty of great reviews and 39.2k followers on Instagram, Waterford is a well-known brand that doesn't cut corners. Plus, they've been featured in notable publications such as Forbes, Business Insider, and Reuters. Plenty of folks today recognize the household Waterford Crystal patterns and understand that it represents a history of quality and exquisite taste.
Finding a traditional way to uplift an event or occasion can be a reason for brainstorming; perhaps you'll bring in some seasonal, hard-to-find flowers, or grab that extra special bottle of wine. But if you add Waterford Crystal to a celebration, you're bringing something lasting, impressionable, and elegant to the table (quite literally).
Since even Waterford's most entry-level products cost a pretty penny, it's important to showcase some detailed perks and pitfalls when dealing with this well-established company.
We know that quality is important, and that's why this Waterford Crystal review will help you decide whether or not you want to invest in their goods or pass on their top-of-the-line crystalware.
Overview of Waterford Crystal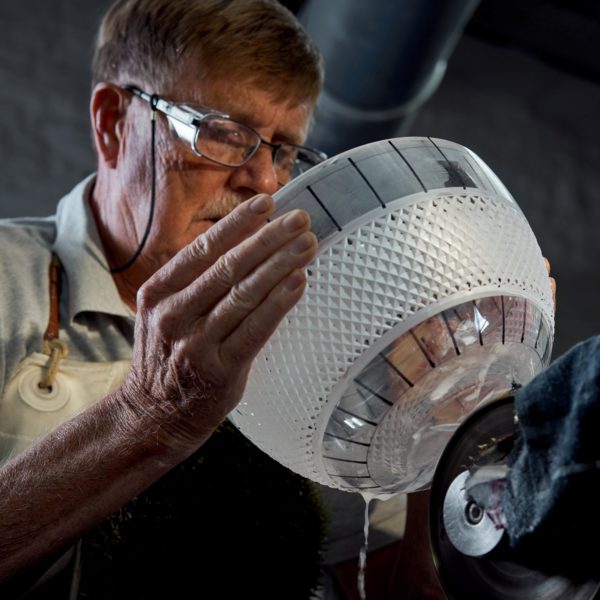 Originating in 1783 in Ireland, Waterford Crystal was discovered by brothers George and William Penrose, who were specialists in importing and exporting. The brothers craved the presence of beautiful objects in a home for special occasions or other events, especially ones to be proud of, and as a result, Waterford Crystal was born.
Since their discovery over 200 years ago, Waterford quality has never been compromised, and their factory is still located in the very same Irish town that gives the company its namesake. By maintaining its iconic designs (such as the Waterford diamond wedge cut pattern), this company remains at the peak of social admiration and keeps a fine importance of excellence.
Over the last few centuries, the ownership and control of Waterford has shifted, as most companies experience. Although the company was acquired by Fiskars Group in 2015, their mission and values remain the same today. To make this journey as easy as possible, this Waterford Crystal review will start off with a list of highlights:
Highlights:
Iconic Waterford design
Company is over 200 years old
Can impress guests on special occasions
Most items can be engraved
Free shipping on orders over $49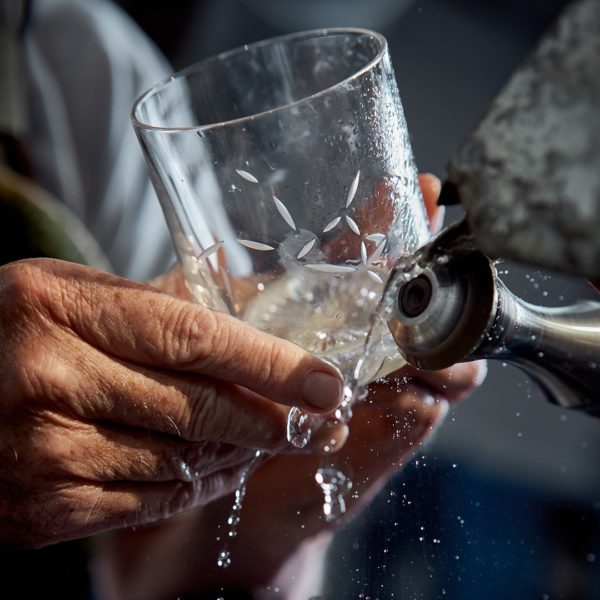 As you can see, there's plenty of reasons that folks are invested in Waterford. Between their heritage, quality, and variety, it's hard not to want to own a piece of classic, traditional Waterford Crystal ware, donating a special and exciting touch to any occasion. Now that we've given you some highlights, check out these top-selling items, for good measure!
Waterford Crystal Review
In this Waterford Crystal review, we'll take a close look at the variety of crystalware the brand has to offer, including their bestsellers. If you want to know which items customers love so much, let's see what it is about Waterford that keeps their crystal flying off the shelves.
If you're looking to create a fancier look for your dining or living room, and possibly your bedroom, then you'll want to stay tuned for the upcoming crystal pieces you may want to add to your home. As you'll see, Waterford's refined designs, iconic patterns, and lasting quality are enough to give any space or party a classic, chic, and attractive vibe.
Waterford Crystal Lismore Essence White Wine Set of 2 Review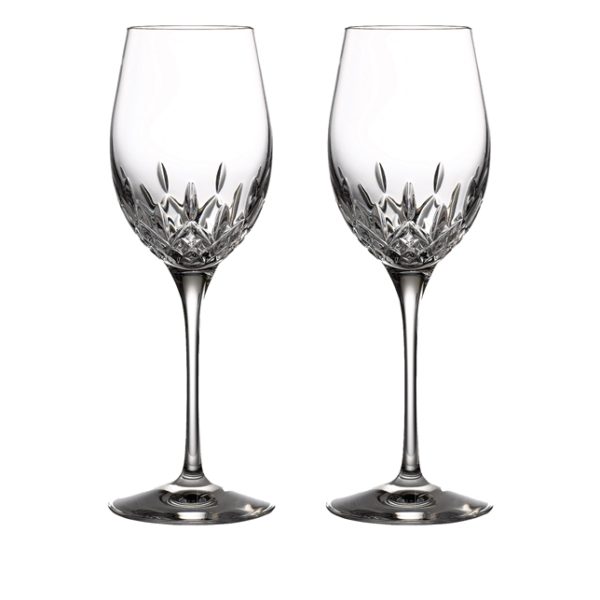 Whether dining with your beloved or a great friend, having a crystal wine set can elevate the entire experience. Between the design, the texture, and the beauty, nothing quite compares. And what more could you ask for?
The Waterford Crystal Lismore Essence White Wine Set of 2 is an elegant duo of glassware, with the brand's iconic designs at the base of the glass. Handcrafted from luxury crystal, these Waterford Crystal wine glasses have a 14 oz volume and are offered with an engraving option for special occasions or gifting.
Crafted for enjoying Chenin Blanc or Chardonnay, the set of 2 retails for $180.
Waterford Lismore Diamond Toasting Flutes Pair Review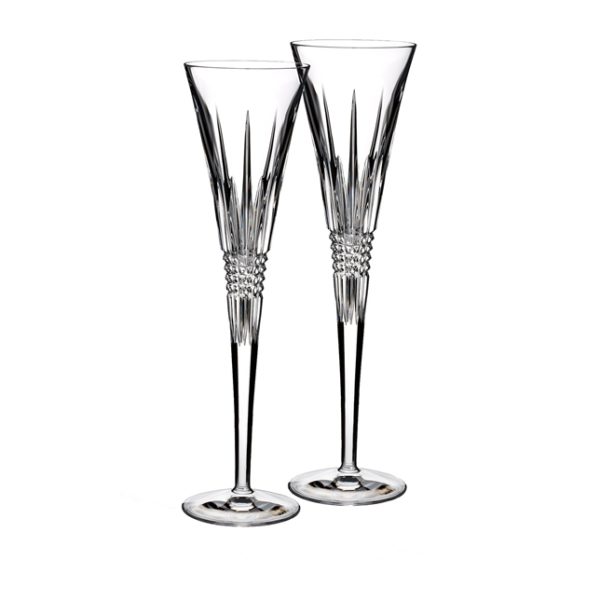 No matter what you're celebrating — making a new start, ringing in the new year, or rejoicing in a birthday — it's always better when you drink from a gorgeous champagne flute. We don't know many folks out there who would disagree!
The Waterford Lismore Diamond Toasting Flutes Pair is one of the brand's best-selling items for a reason. Embellished with an elegant pattern and encompassing a comfortable weight in your hand, these Waterford champagne flutes are perfect for any special occasion, or if you want to feel fancy all the time.
Crafted from fine crystal, this set of flutes retails for $175.
Waterford Crystal Lismore 8" Bowl Review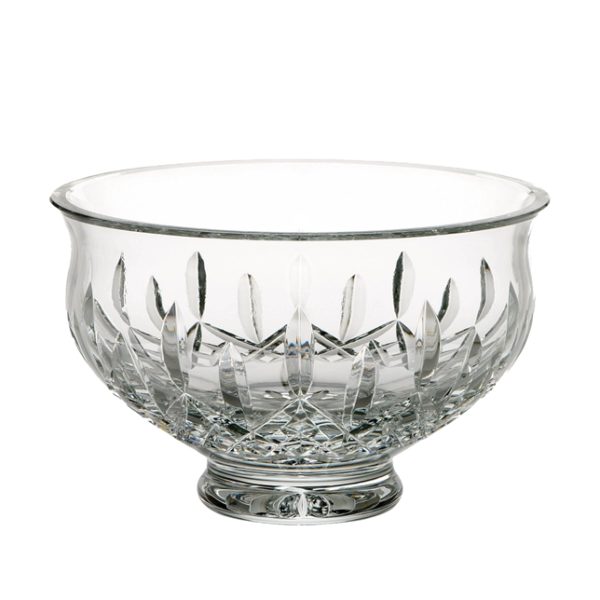 Finding the right presentation for candy or visuals in a home can be challenging, if you don't have Waterford products. With a gorgeous crystal bowl in your back pocket, you'll never wonder how to fancy-up your presentation ever again.
The Waterford Crystal Lismore 8" Bowl is a sturdy and elegant piece, sitting at 4.7" x 8". The weight and beauty of this bowl is due to its handcrafted qualities from the finest crystal, and is perfect for presenting anything you end up placing inside. With Waterford-specific patterns like diamond and wedge cuts, its authenticity shines.
This Waterford Crystal bowl retails for $325 and is currently out of stock. However, there is an email waitlist for customers to join, where you will be notified once it's available.
Waterford Crystal Lismore Diamond 21.5" Table Lamp Review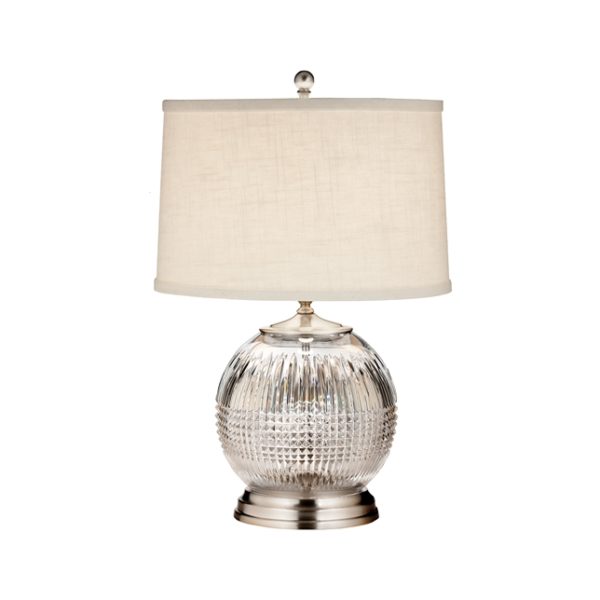 The Waterford Crystal Lismore Diamond 21.5" Table Lamp is a stunning and regal accessory that complements any space. With its 60th anniversary Lismore design and sphere-shaped base, this Waterford Crystal lamp will be the highlight of any room.
With a cream-colored linen lampshade and brushed nickel bottom, this elegant and ornamental piece grabs attention without effort. Handcrafted from fine crystal and measuring at 14" x 21.5", these Waterford Crystal lamps retails for $650. Although it's currently unavailable, you can join a waitlist that allows you to be notified once it's back in stock.
Waterford Crystal Lismore Essence Decanter with Stopper Review
The Waterford Crystal Lismore Essence Decanter with Stopper is a tall, slender, and modern take on the average decanter. Patterned with the brand's iconic diamond and wedge cut designs, this gorgeous handmade Waterford Crystal decanter fits 36 oz of liquid.
This Waterford piece is offered with the option of engraving and is perfect as a gift, to commemorate an occasion, or for that special someone in your life. The Lismore Essence Decanter retails for $315.
Who Is Waterford Crystal For?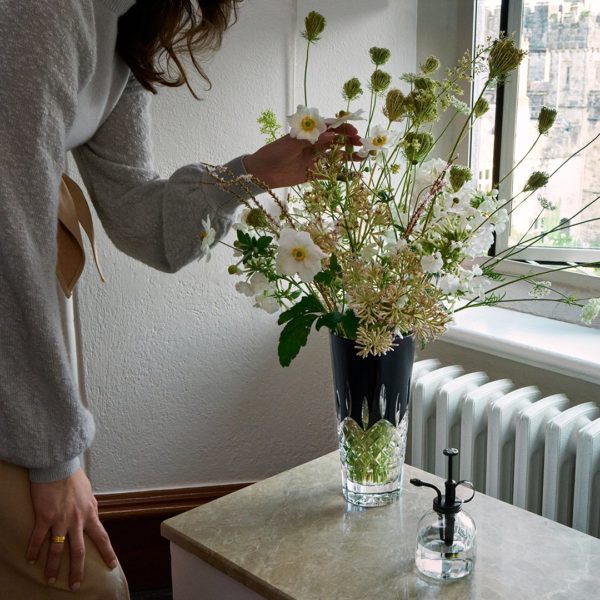 Waterford Crystal doesn't just have a monetary value, they have something that so many other companies don't have — history. While some folks invest in the brand because they think it's beautiful, others know beauty isn't the only aspect that makes Waterford Crystal products valuable; it's their history, location, craftsmanship, and their position as crystalware icons.
Waterford Crystal isn't something you typically pick up at a home décor store. Their products are expensive, and they gear their marketing towards those looking for gifts or who want crystal for special occasions. In creating a brand that has never sacrificed quality over price, Waterford has successfully maintained a following of customers who believe in their products.
Waterford Crystal Reviews: What Do Customers Think?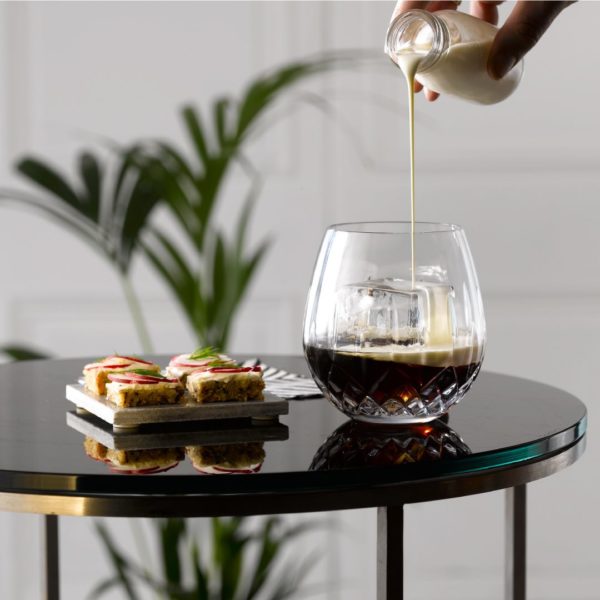 Waterford has been around for generations, (and we mean generations!) which is why it should come as no surprise that their reviews are so plentiful, with many of them positive!
Here's a quick glance at some of the feedback from recent customers on a variety of websites, letting us know what they think of Waterford Crystal products and how they add to the vibe of a room.
With over 100 different customers and a rating of 4.6/5 stars, the reviews found on Google are fantastic, including this one from an admiring purchaser:
"I bought two pieces of this pattern for a special gift. It arrived fast and in perfect condition plus the glasses came in labeled boxes for gift wrapping and each glass was wrapped with care in special tissue paper. I was proud when the gift was opened and the Waterford name was displayed on the boxes. The beauty and elegance of the gift spoke for itself."
"I ordered this vase nearly ten months ago. I usually don't like to spend too much money on vases/object d'art around the house. Out this is my only fancy vase, and it was absolutely worth it. This has served me very well as a beautiful showpiece in the living room. The glass/crystal is stunning and the design is perfectly cut to show-off the incredible sparkle of the thick glass."
The same customer went on to compliment it's stunning appearance and versatility in a room:
"I'm not sure of the crystal, but the vase does not feel cheap it is weighty and substantial. The best part about this vase is that it looks pretty without flowers, and is great as a showpiece. Or you can throw a bunch of leaves and random cuttings, and it still looks good. I definitely recommend this vase."
The next 5/5 star Waterford Crystal review is straight from a crystal-loving enthusiast on Wayfair who found their quality to go above others: "I love crystal, and this beautiful bowl is a wonderful addition. It's perfect for holding fresh fruit on my kitchen table, and adds a lovely and welcoming center piece. And of course, the price was perfect. Thanks so much, Waterford."
Is Waterford Crystal Worth It?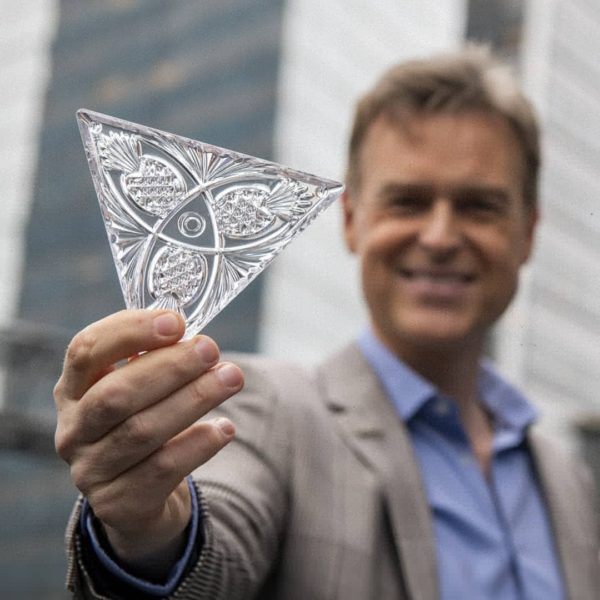 Whether or not you want to spend the dough on Waterford Crystals is a pretty big crevice to hurdle. You're either on one side of the crystal-loving, finely crafted adoring customers, or you're not. If you're on the side that loves quality and lasting products, then you'll see the value in Waterford Crystal. Given its heritage, there's simply no other competitor.
The divide between quality over quantity consumerism (and vice versa) has always been definitive. If you're among the former, then yes, Waterford Crystal products are absolutely the way to go. The brand has been manufacturing their products since before you, me, and your grandparents were born. There's a reason why they're still around.
If anything, this Waterford Crystal review feels the brand is worth investing in their gorgeous assets.
Waterford Crystal Promotions & Discounts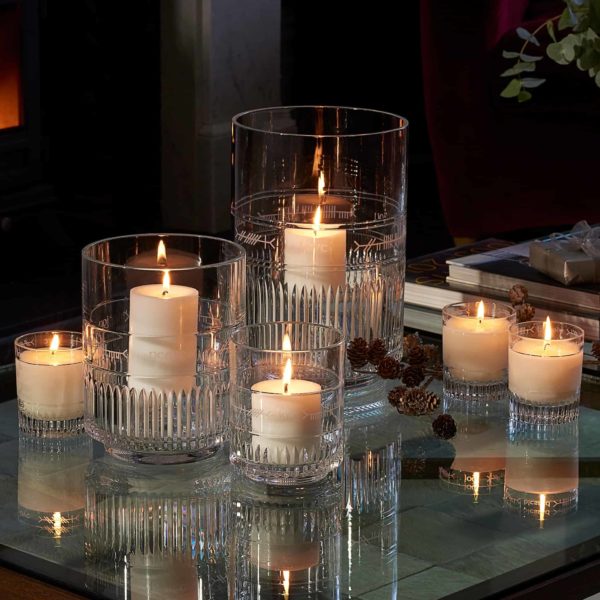 Waterford Crystal does have sales and discounts, depending on the time of year. And if sign up for their newsletter, you have the chance to save 10% off their Marquis Collection.
This Waterford Crystal review feels if you want to save a bit of money while still collecting beautiful crystalware, you'll find it through their Outlet page on the site.
Where to Buy Waterford Crystal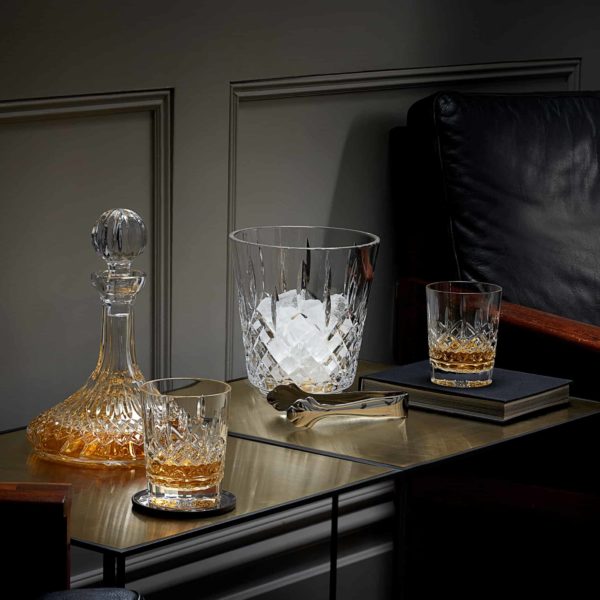 For the most variety in the brand's items, heading to their website would be the best place to find a great portfolio of Waterford goodies. There are also a handful of third-party platforms that sell their glassware and other fine crystal products:
William Ashley
Wayfair
Scully and Scully
Hudson's Bay
Amazon
Crystal Classics
FAQ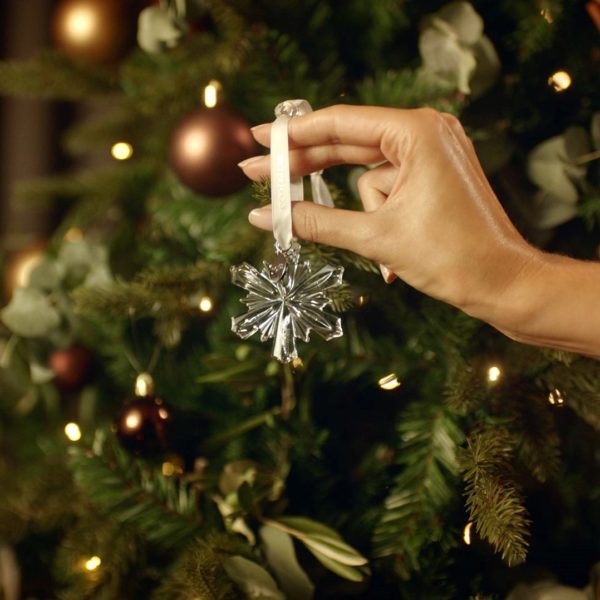 Who owns Waterford Crystal?
Waterford Crystal owned by the Fiskars Company since 2015. However, the actual brand has been around for over 200 years, and originally founded by George and William Penrose.
Does Waterford Crystal ship internationally?
Yes, the company does ship to 22 international destinations outside of the US. They even have a specialized website for each country, making the details of shipping easier for customers. All you need to do is change the country (located at the top right hand corner or bottom left), and you'll be led to that website.
What is Waterford Crystal's Shipping Policy?
As with any purchase you make, especially online ones, you want to make sure it arrives safely and in one piece. Of course, if you're also planning a fancy party, you always want to know whether it'll arrive in time.
Waterford Crystal has a tiered system of shipping, with costs applying to different shipping times. The below list is a rough estimate of pricing and arrival times:
Ground: $15 (delivers in 2-7 business days)
3-day: $20 (delivers in 4 business days)
2-day: $25 (delivers in 3 business days)
Next day: $40 (delivers in 2 business days)
All of the orders shipped from their New Jersey warehouse.
What is Waterford Crystal's Return Policy?
A change of heart is completely normal and the company is aware of that. Which is why they're provided you with a 30-day window from your order date to return the items.
You'll also need to return the item(s) in its original packaging. To start a return, you can fill out the form and use the return shipping label that came in your original shipment.
If your shipment or item damaged or doesn't look quite right. The company provided a phone number for you to speak with a customer service representative. The phone number to contact for any returns-related questions is: 1-877-720-3485.
Unfortunately, Waterford requires you to cover the cost of shipping, and recommends insurance. As they not responsible for goods damaged upon return shipment to them.