About Fritz Berger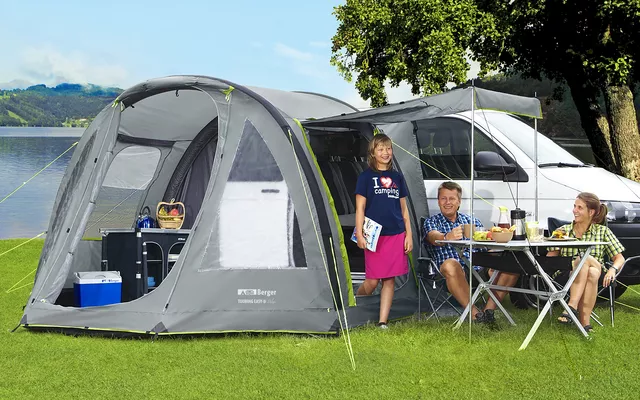 Fritz Berger is a well-known German company that specializes in outdoor and camping equipment. The company was founded in 1953 by Fritz Berger himself, and it has since grown to become a prominent retailer of outdoor and camping gear in Germany and other European countries.
Fritz Berger offers a wide range of products for camping and outdoor enthusiasts, including tents, camping furniture, outdoor clothing, cooking equipment, and various accessories. They cater to both casual campers and more serious outdoor enthusiasts, providing a diverse selection of high-quality gear.
The company has an online presence, allowing customers to browse and purchase products through their website. Additionally, they operate physical retail stores in various locations across Germany, making it convenient for customers to shop in person.
Fritz Berger Pros & Cons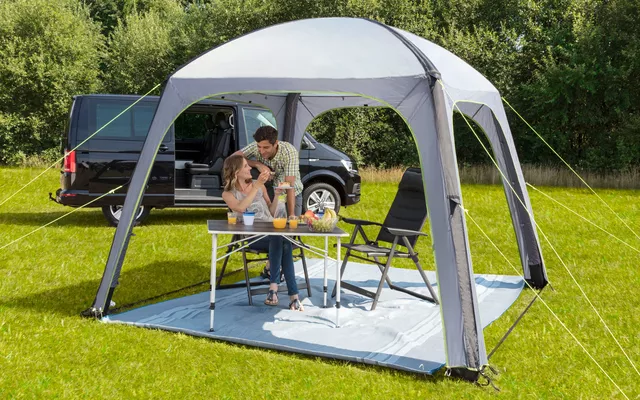 Fritz Berger, as a camping and outdoor equipment retailer, has its own set of pros and cons. Here are some of the potential advantages and disadvantages associated with shopping at Fritz Berger:
Pros:
Wide Range of Products: Fritz Berger offers a broad selection of outdoor and camping equipment, including tents, camping gear, outdoor clothing, and accessories. This variety allows customers to find everything they need in one place.
Quality Products: Many customers appreciate the quality and durability of the products offered by Fritz Berger. They often stock reputable brands known for their reliability in outdoor settings.
Physical Stores: For those who prefer to see and touch products before purchasing, Fritz Berger has physical retail stores in various locations across Germany, providing a convenient shopping experience.
Online Shopping: The company also has an online store, making it easy for customers to browse and purchase products from the comfort of their homes.
Competitive Pricing: Fritz Berger often offers competitive pricing on its products, allowing customers to find good deals on outdoor gear.
Cons:
Limited International Presence: Fritz Berger primarily serves the European market, with a strong presence in Germany. This can be a drawback for customers outside of Europe who may have limited access to their products.
Language Barrier: While their website may offer multiple language options, not all product descriptions or customer support may be available in languages other than German. This could pose a challenge for non-German-speaking customers.
Returns and Warranties: Some customers have reported issues with returns and warranty claims, citing complicated processes or delays in resolving problems.
Shipping Costs: Depending on your location, shipping costs for larger camping equipment, like tents or furniture, can be relatively high, potentially increasing the overall cost of your purchase.
Limited Specialty Items: While Fritz Berger offers a wide range of camping and outdoor gear, they may not carry highly specialized or niche products that some outdoor enthusiasts might be looking for.
Fritz Berger may vary, so it's a good idea to read reviews, compare prices, and consider your specific needs when deciding whether to shop with them.
Best Fritz Berger Pieces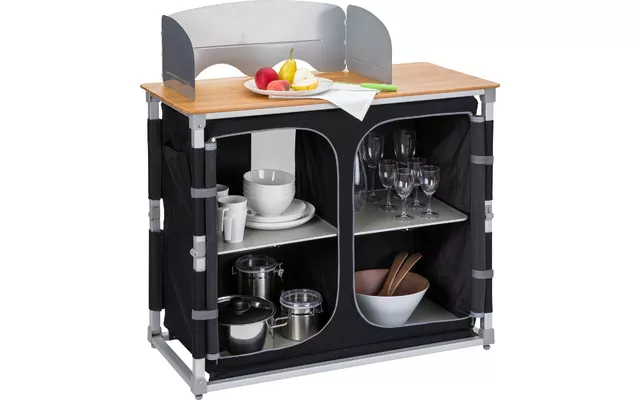 The "best" Fritz Berger pieces can vary depending on your specific needs and preferences when it comes to camping and outdoor activities. However, I can suggest a list of some popular and highly regarded camping and outdoor gear categories and items that you may find valuable from Fritz Berger:
Tents: Fritz Berger offers a variety of tents to suit different camping styles and group sizes. Look for models from reputable brands known for their quality and durability.
Sleeping Bags: High-quality sleeping bags are essential for a comfortable night's sleep outdoors. Consider your destination and the expected weather conditions when choosing the right sleeping bag.
Camping Furniture: Fritz Berger has a range of camping furniture, including folding chairs, tables, and camp kitchens, which can make your outdoor experience more comfortable and organized.
Outdoor Clothing: They offer outdoor clothing such as jackets, pants, and footwear for various weather conditions. Look for options that are breathable, moisture-wicking, and suited to your outdoor activities.
Cooking Equipment: Camping stoves, cookware, and utensils are essential for preparing meals while camping. Choose items that are compact, efficient, and suitable for your cooking needs.
Outdoor Accessories: Don't forget to explore their selection of camping accessories, which can include items like lanterns, headlamps, portable coolers, and water purification systems.
Hiking and Backpacking Gear: If you plan to go hiking or backpacking, consider items like backpacks, trekking poles, and hydration systems. Look for ergonomic designs and ample storage.
Navigation and Safety Equipment: Fritz Berger may offer GPS devices, maps, compasses, and first-aid kits to help ensure your safety and navigation during outdoor adventures.
Camping Gear Sets: Some people prefer to buy camping gear sets, which can include a combination of essential items like a tent, sleeping bags, and cooking equipment. These sets can offer convenience and cost savings.
Storage Solutions: Look for storage solutions such as camping closets, organizers, and gear storage bags to keep your camping equipment neat and accessible.
When shopping for these items at Fritz Berger or any other outdoor retailer, consider your specific needs, the environment and conditions in which you'll be camping, and your budget. Additionally, read product reviews and research the best brands within each category to make informed choices and find the pieces that best suit your camping and outdoor adventures.
Where to Buy Fritz Berger Products?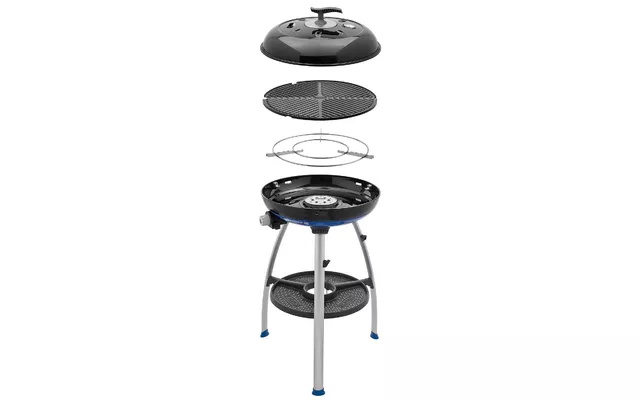 Fritz Berger products can be purchased through various channels, including:
Fritz Berger Official Website: The most direct way to purchase Fritz Berger products is through their official website. You can browse their entire product catalog, place orders, and have items delivered to your location. The website typically offers a user-friendly shopping experience and may have special online promotions.
Physical Retail Stores: Fritz Berger operates physical retail stores in different locations, primarily in Germany and some other European countries. You can visit one of these stores in person to see and purchase their products. It's a great option if you prefer a hands-on shopping experience.
Third-Party Retailers: Some camping and outdoor specialty stores, both physical and online, may carry Fritz Berger products. Check with local outdoor retailers or browse online marketplaces to see if they have Fritz Berger items in stock.
Online Retailers: You might find Fritz Berger products on popular online marketplaces such as Amazon, eBay, or other e-commerce websites. Be sure to verify the seller's credibility and check product reviews before making a purchase through these platforms.
Auction Websites: Occasionally, you may find Fritz Berger products listed on auction websites like eBay. Keep in mind that the availability and condition of items on auction sites can vary.
When buying Fritz Berger products, it's essential to consider factors such as product availability, shipping options, return policies, and customer reviews to ensure a smooth and satisfying shopping experience. Make sure to choose a reputable source to purchase genuine Fritz Berger gear and equipment.
Fritz Berger Promotions & Discounts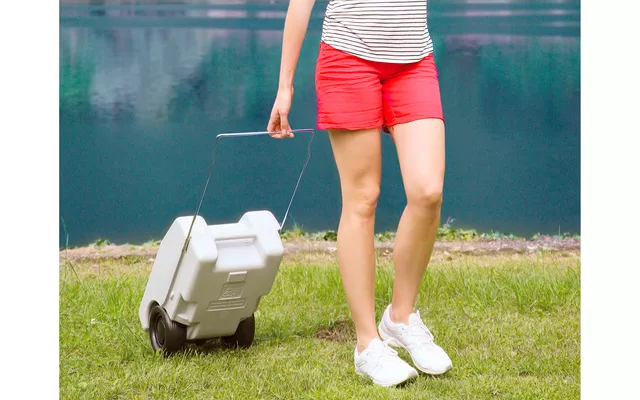 Fritz Berger, like many retailers, occasionally offers promotions and discounts to attract customers and provide value for their products. However, these promotions and discounts can vary over time, and new offers may have become available since then. Here are some common types of promotions and discounts that retailers like Fritz Berger often offer:
Seasonal Sales: Fritz Berger typically has sales during specific seasons, such as spring and summer, when camping and outdoor activities are more popular. These sales may include discounts on camping gear, outdoor clothing, and related items.
Clearance Sales: To make room for new inventory, retailers often have clearance sales where they discount older or discontinued products. This can be an excellent opportunity to find discounted camping gear.
Holiday Sales: Retailers commonly run promotions during holidays like Black Friday, Cyber Monday, and Christmas. Look out for special deals and discounts during these times.
Newsletter Sign-Up: Some retailers, including Fritz Berger, offer discounts to customers who subscribe to their newsletters or mailing lists. This can be a way to receive exclusive offers and stay informed about upcoming promotions.
Loyalty Programs: Some retailers have loyalty programs where frequent shoppers can earn rewards, discounts, or points that can be redeemed for future purchases.
Bundle Deals: Fritz Berger may offer bundle deals where you can save money by purchasing multiple related items together, such as a tent and sleeping bags.
Free Shipping: Occasionally, retailers offer free shipping promotions, especially for orders that meet a minimum purchase threshold.
Student Discounts: Some retailers provide discounts to students, so if you're a student, it's worth checking if Fritz Berger offers any student discounts.
Social Media and Online Coupons: Follow Fritz Berger on social media or look for online coupon websites for special discount codes that can be applied during the checkout process.
In-Store Promotions: If you visit a physical Fritz Berger store, inquire about any in-store promotions or discounts that may be available.
To take advantage of these promotions and discounts, it's a good idea to regularly check the Fritz Berger website, subscribe to their newsletter if available, and follow them on social media to stay updated on the latest offers. Additionally, be sure to read the terms and conditions associated with each promotion to understand any restrictions or requirements. So it's advisable to visit their official website or contact them directly for the most current information.
Fritz Berger Shipping and Return Policy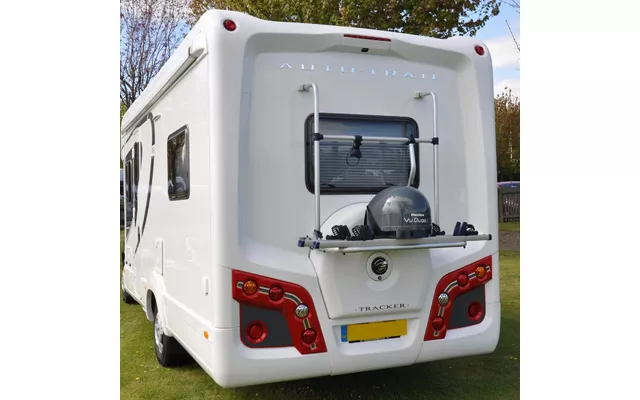 Fritz Berger, like most retailers, had specific shipping and return policies in place. However, these policies can change over time, so I recommend visiting the official Fritz Berger website or contacting their customer service for the most up-to-date information on their shipping and return policies. Here are some general guidelines that were typical for many retailers, including Fritz Berger:
Shipping Policy:
Shipping Methods: Fritz Berger typically offers various shipping methods, including standard and expedited options. The available methods and associated costs may vary based on your location and the items you are purchasing.
Shipping Times: The estimated delivery times can vary depending on your location, the shipping method chosen, and product availability. Fritz Berger usually provides estimated delivery times during the checkout process.
International Shipping: Fritz Berger primarily serves the European market. If you are ordering from outside Europe, check whether they offer international shipping to your location and the associated costs.
Free Shipping: Sometimes, Fritz Berger offers free shipping promotions, often with a minimum purchase requirement. Check their website for any ongoing free shipping offers.
Order Tracking: Fritz Berger may provide order tracking information, allowing you to monitor the status and location of your shipment.
Return Policy:
Return Period: Fritz Berger typically has a return window during which you can initiate a return. The duration of this period may vary depending on the type of product and the reason for the return.
Condition of Items: To be eligible for a return, the items you are returning should be in their original condition, with all tags and packaging intact. Used or damaged items may not be eligible for a full refund.
Return Process: The specific steps for initiating a return, including how to request a return authorization and where to send the items, should be outlined in the return policy on the Fritz Berger website.
Refunds and Exchanges: Depending on the reason for your return, Fritz Berger may offer refunds, exchanges, or store credit. The method of reimbursement may vary.
Return Shipping Costs: In some cases, you may be responsible for return shipping costs unless the return is due to a defect or an error on the part of Fritz Berger.
Warranty Claims: If you have a product that is covered by a manufacturer's warranty, you may need to contact the manufacturer directly to process a warranty claim.
Fritz Berger's specific shipping and return policies before making a purchase, as these policies can change, and there may be specific terms and conditions that apply to your order. If you have any questions or concerns about shipping or returns, it's advisable to contact their customer service for assistance and clarification.
Contact Fritz Berger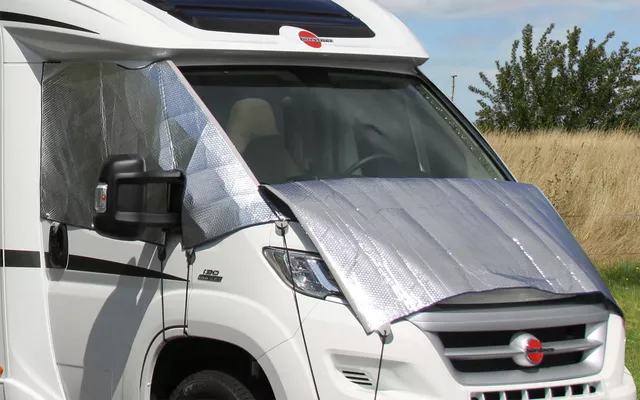 Fritz Berger through various means, including their official website, email, and phone. However, please note that contact information and methods may change over time, so I recommend visiting the official Fritz Berger website for the most up-to-date contact information. Here are some common ways to contact Fritz Berger:
Fritz Berger Official Website:
Visit the Fritz Berger official website.
Look for a "Contact Us" or "Customer Service" section, which often provides contact information, including email addresses and phone numbers.
Many websites also have a contact form that you can fill out and submit.
Email:
You may find specific email addresses for customer service, inquiries, or support on the official website.
Use the provided email addresses to send your questions or concerns.
Phone:
Check the official website for customer service phone numbers.
Note any specific hours of operation for phone support.
Physical Retail Stores:
If you live near one of Fritz Berger's physical retail locations, you can visit the store in person and speak with their staff.
Social Media:
Some companies, including Fritz Berger, maintain active social media profiles on platforms like Facebook, Twitter, and Instagram. You can send them messages or inquiries through these platforms.
Mail:
If you prefer traditional mail, you can check for the company's physical mailing address on their website and send correspondence by post.
When contacting Fritz Berger, be sure to provide clear and concise information about your inquiry or issue to facilitate a faster and more effective response. Additionally, keep in mind that response times and availability may vary depending on the nature of your request and the company's policies, so please be patient while waiting for a reply.
Verdict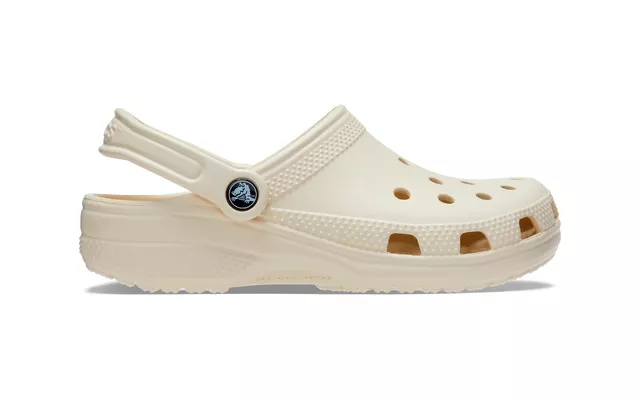 Fritz Berger is a reputable outdoor and camping equipment retailer that offers a wide range of products to cater to camping and outdoor enthusiasts. While it has several advantages, such as a diverse product selection, physical retail stores, and competitive pricing, it also has some potential drawbacks, including limited international presence and occasional issues with returns and warranties.
Whether Fritz Berger is the right choice for you depends on your specific needs, location, and preferences. Before making a purchase, it's advisable to:
Review Their Website: Visit the official Fritz Berger website to explore their product offerings, promotions, and shipping information.
Compare Prices: Compare prices and product availability with other outdoor equipment retailers to ensure you're getting the best value for your money.
Read Reviews: Read customer reviews and ratings to gauge the quality and satisfaction levels of the products you're interested in.
Check Policies: Familiarize yourself with their shipping, return, and warranty policies to understand what to expect in case of issues.
Contact Customer Support: If you have specific questions or concerns, don't hesitate to contact Fritz Berger's customer support for assistance.
Whether Fritz Berger is the right choice for you will depend on your individual camping and outdoor equipment needs, as well as your location and preferences.
Conclusion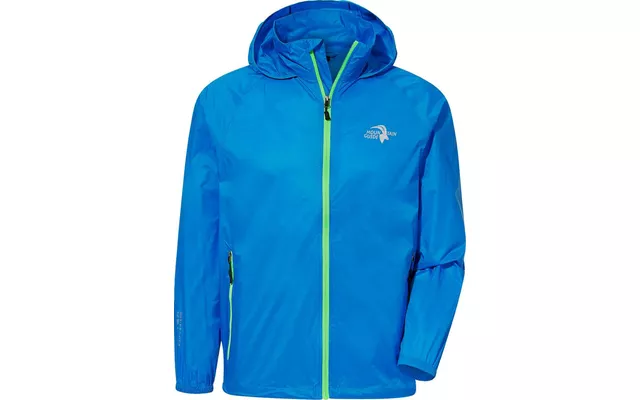 In conclusion, Fritz Berger is a well-established outdoor and camping equipment retailer known for its wide range of products catering to outdoor enthusiasts. Before making a purchase from Fritz Berger or any outdoor retailer, it's crucial to research the specific products you need, compare options, read reviews, and consider factors like pricing, shipping, and return policies.
Additionally, staying informed about promotions and discounts can help you save money on your outdoor gear. Keep in mind that the outdoor equipment that suits you best depends on your individual preferences, needs, and the type of outdoor activities you enjoy.
Lastly, for the most up-to-date information on Fritz Berger's products, policies, and promotions, it's advisable to visit their official website or contact their customer support directly. Enjoy your outdoor adventures, and may you find the equipment that enhances your outdoor experiences to the fullest.