About Sheds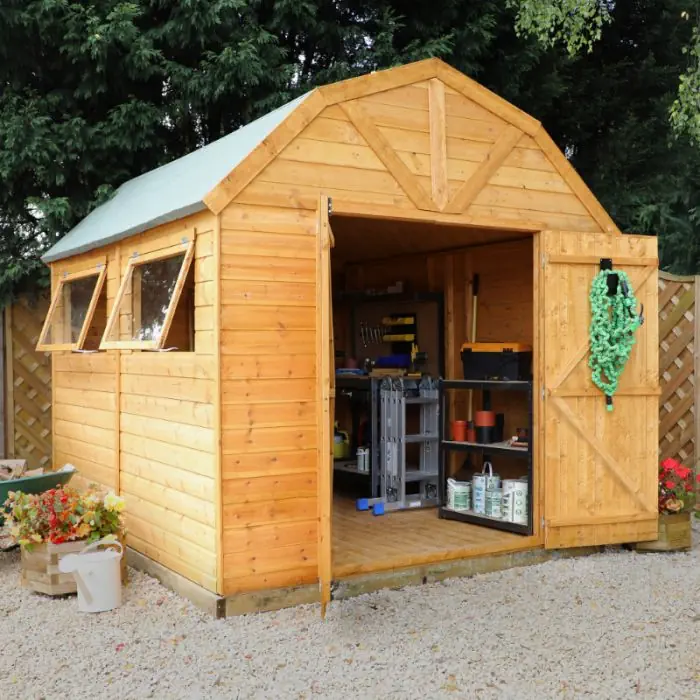 A shed is a small, single-story structure typically built in a backyard or garden to provide storage space for tools, equipment, gardening supplies, or other items. Sheds come in various sizes and designs, from basic utility sheds to more elaborate structures that can serve as workshops, hobby spaces, or even small living spaces. They can be made from a variety of materials, including wood, metal, plastic, and vinyl.
Types of Sheds:
Utility Sheds: These are the most basic type of sheds, primarily used for storage. They usually have a simple design and built to house gardening tools, lawnmowers, bicycles, and other similar items.
Garden Sheds: These are designed with aesthetics in mind and often used to store gardening tools, pots, and other supplies. They might have windows, decorative details, and even small porches.
Workshop Sheds: These sheds equipped with workbenches, tools, and space for DIY projects or hobbies. They are designed to functional workspaces for various tasks.
Potting Sheds: These sheds specifically designed for gardening activities, such as potting plants, starting seeds, and storing gardening materials.
Storage Sheds: Similar to utility sheds, storage sheds built to accommodate various items that you might not have room for inside your home.
Livestock Sheds: These are larger structures used to provide shelter for animals like chickens, goats, or other small livestock.
She-Sheds and Man-Caves: These are personalized spaces designed as retreats or getaways. She-sheds are typically used by women as a quiet space for reading, crafting, or relaxing, while man-caves are often used by men as a space to unwind and pursue hobbies.
Considerations When Building a Shed:
Permits and Regulations: Depending on your location and the size of the shed, you might need to obtain permits or adhere to certain regulations before building.
Size and Design: Consider how much space you need and what you'll be using the shed for. The design should complement your overall property aesthetics.
Foundation: Decide on the type of foundation your shed will have, whether it's a concrete slab, gravel, or skids.
Materials: Choose the materials that suit your budget, climate, and desired aesthetics. Wood is a common choice for its natural look, but metal and vinyl sheds offer durability and low maintenance.
Location: Find a suitable spot for the shed in your yard that's easily accessible and provides good drainage.
Ventilation and Lighting: Depending on the shed's purpose, you might want to incorporate windows, vents, and possibly even electricity for lighting and tools.
Security: Consider adding locks, alarms, or other security measures to protect the contents of your shed.
Sheds can be a great addition to your property, offering practical storage solutions and additional usable space. Just make sure to plan carefully and consider your needs and local regulations before building one.
Sheds Pros & Cons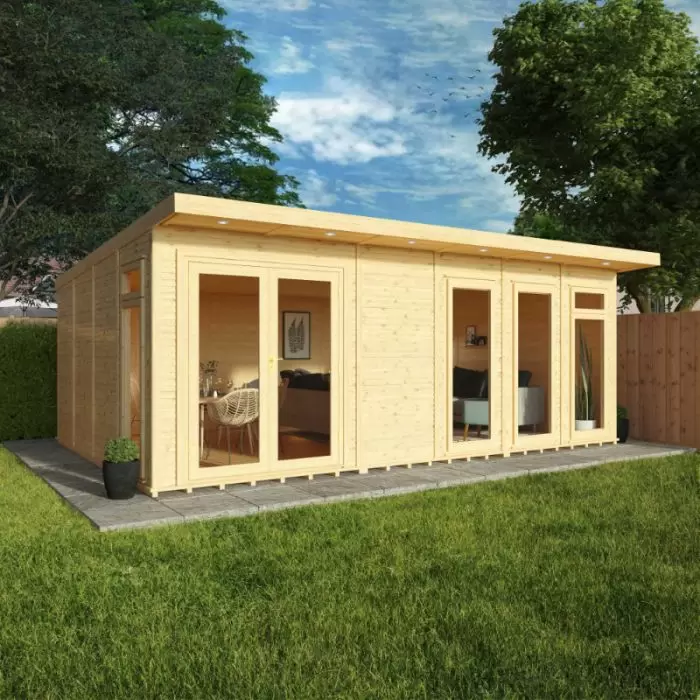 Certainly, here's an overview of the pros and cons of having a shed:
Pros:
Storage Space: Sheds provide valuable extra storage space for items that might otherwise clutter your hom or garage, such as gardening tools, lawn equipment, outdoor furniture, and seasonal decorations.
Organization: With a shed, you can keep your outdoor and gardening tools neatly organized and easily accessible, making it simpler to find what you need.
Workspace: If you opt for a larger shed or a workshop-style shed, you can have a dedicated space for DIY projects, hobbies, or even light woodworking.
Aesthetic Appeal: Well-designed sheds can enhance the overall aesthetics of your yard or garden, serving as a focal point or complementing your landscaping.
Increased Property Value: A well-built and properly maintained shed can potentially increase the value of your property, especially if it's functional and in good condition.
Privacy and Retreat: Sheds can serve as private retreats or getaways, whether you're using them for reading, crafting, or simply enjoying some quiet time away from the main house.
Customization: Sheds come in various styles, sizes, and designs, allowing you to choose one that suits your needs and preferences. You can even customize them with windows, doors, and other features.
Cons:
Cost: Building a shed, especially a larger or more elaborate one, can be a significant financial investment when considering materials, construction, and potential permits.
Maintenance: Depending on the material, sheds can require regular maintenance to prevent deterioration from weather, pests, and general wear and tear.
Limited Space: While sheds provide extra space, they are still limited in size compared to your home or garage. You might need to carefully manage what you store there.
Space Constraints: Installing a shed might take up space in your yard that could be used for other purposes or landscaping.
Zoning and Regulations: Depending on your local regulations, you might need permits or have restrictions on the size, placement, and appearance of the shed.
Security Concerns: Sheds can be vulnerable to theft if not properly secured. Consider adding locks, alarms, and other security measures to protect your belongings.
Aesthetics: While well-designed sheds can enhance your property's look, poorly designed or unkempt sheds might have the opposite effect.
In summary, sheds can be valuable additions to your property, providing storage, workspace, and aesthetic appeal. However, they come with associated costs, maintenance responsibilities, and potential challenges related to space and regulations. It's important to carefully consider your needs and circumstances before deciding to build or buy a shed.
Best Sheds Pieces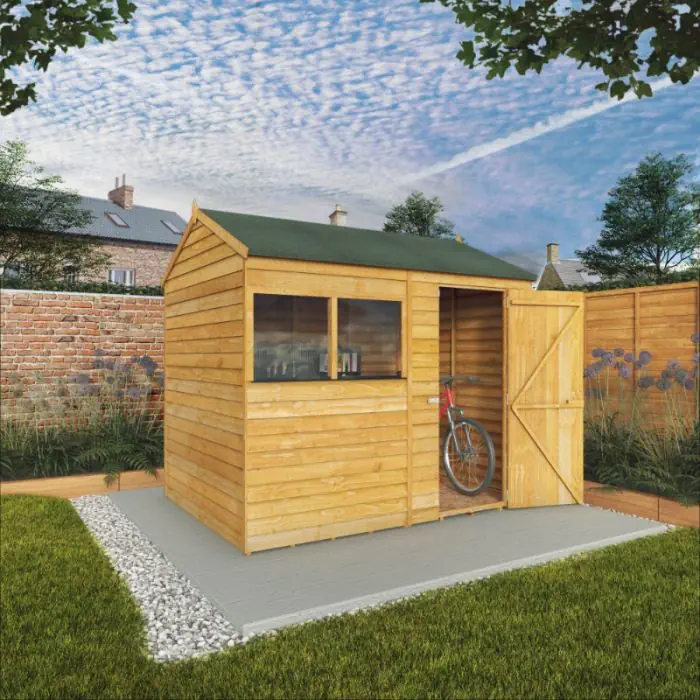 It seems like you're asking about the key components or features that make up a well-designed and functional shed. Here are some of the best shed components to consider:
Sturdy Foundation: A solid foundation is crucial for the stability and longevity of your shed. Common options include concrete slabs, treated wood skids, or gravel.
Quality Framing: The framing forms the structure of the shed. Using durable materials like pressure-treated lumber ensures the shed's stability and resistance to decay.
Roofing: A good roofing system is essential to protect the contents of your shed from the elements. Options include asphalt shingles, metal roofing, or corrugated panels.
Doors: The choice of doors is important for both functionality and security. Consider double doors for larger items and easy access. Ensure the doors have proper locks and hardware.
Windows and Ventilation: Proper ventilation is crucial to prevent moisture buildup inside the shed. Windows that can be opened and vents help maintain airflow, reducing the risk of mold and mildew.
Siding: The siding not only adds to the shed's aesthetics but also protects it from the weather. Options include wood, vinyl, metal, or composite materials.
Shelving and Storage: Well-placed shelves and storage systems maximize the shed's interior space and help keep it organized.
Interior Lighting: If you plan to use the shed as a workspace, adding lighting fixtures ensures you can work comfortably, even during the evenings.
Security Measures: Depending on what you store in the shed, security might be a concern. Consider adding locks, alarms, and motion-sensing lights for extra protection.
Aesthetics: Choose a design that complements your property and personal style. This could include features like decorative trim, paint, or window boxes.
Electrical Outlets: If you plan to use power tools or equipment inside the shed, having electrical outlets installed can be very convenient.
Workbench or Table: If you intend to use the shed for DIY projects or as a workshop, having a sturdy workbench or table is a valuable addition.
Gutters and Drainage: Installing gutters and ensuring proper drainage helps prevent water from collecting around the shed, which can lead to damage.
Insulation and Climate Control: If you live in an area with extreme temperatures, insulating the shed can help make it more comfortable year-round.
Foundation Skirt or Skirting: Adding a foundation skirt around the base of the shed can improve its appearance and help keep pests out.
Remember that the best shed components will depend on your specific needs and how you plan to use the shed. Take into account factors like climate, intended use, available space, and personal preferences when designing and outfitting your shed.
Where to Buy Sheds Products?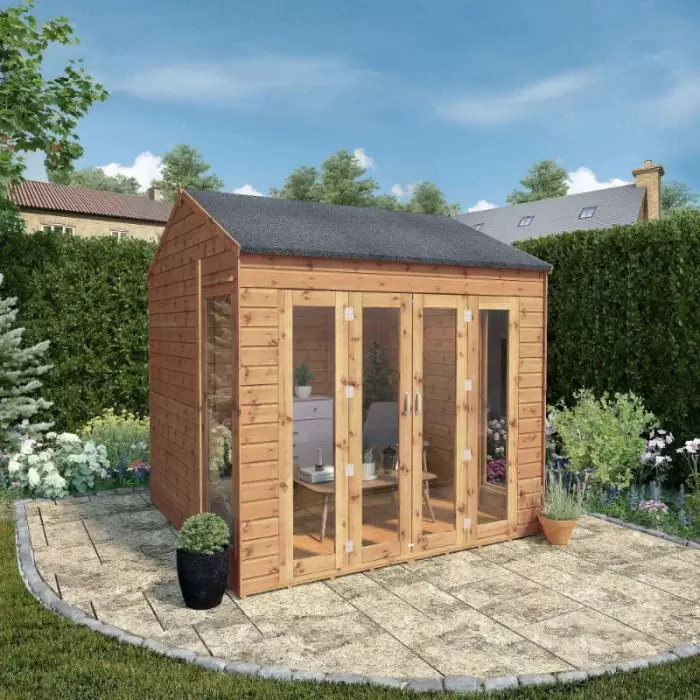 You can buy shed products from a variety of sources, both online and in physical stores. Here are some options where you can purchase shed-related products:
Home Improvement Stores:
Home Depot
Lowe's
Menards
Ace Hardware
Specialized Shed Retailers:
The Shed Depot
Sheds USA
Backyard Buildings
Tuff Shed
Online Retailers:
Amazon
eBay
Wayfair
Overstock
Manufacturer Websites:
Many shed manufacturers have their own websites where you can browse and purchase their products directly.
Local Hardware Stores:
Check with local hardware stores or building supply shops in your area for shed materials, tools, and accessories.
Outdoor Living and Garden Centers:
Stores that specialize in outdoor living and gardening may carry shed products and related items.
Craigslist and Classifieds:
You might find used sheds or shed-related materials for sale in local classified ads or online marketplaces.
Secondhand or Reuse Centers:
Some cities have centers that offer reclaimed building materials, where you might find used shed materials at a lower cost.
Yard Sales and Estate Sales:
Occasionally, you might find sheds or shed materials for sale at yard sales or estate sales.
Building Supply Warehouses:
Warehouses that specialize in building materials often carry items needed for shed construction.
Before making a purchase, it's a good idea to do some research, compare prices, and read reviews when applicable. Additionally, consider the shipping or delivery options, return policies, and customer service provided by the retailer.
If you're planning to build a shed yourself, make sure to create a detailed list of the products and materials you'll need before you start shopping. This way, you can ensure that you have everything you need for a successful shed-building project.
Sheds Promotions & Discounts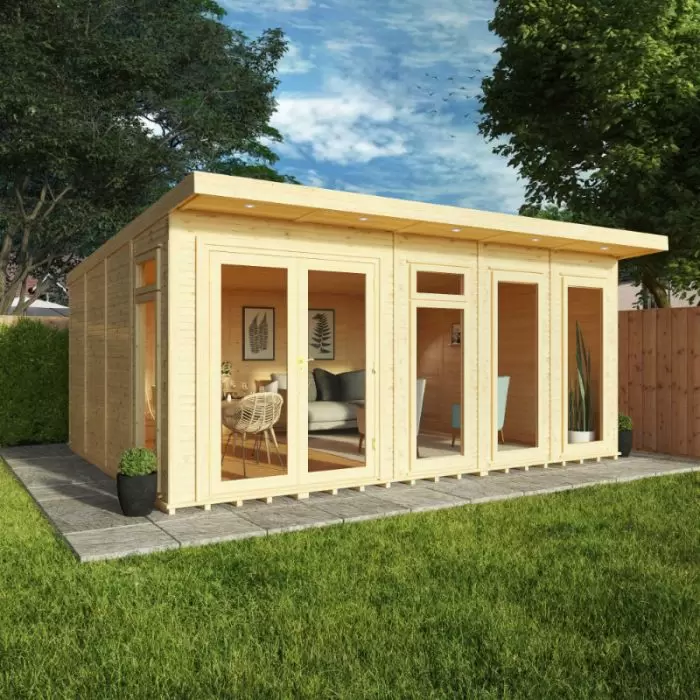 Promotions and discounts on shed products can vary depending on the retailer, time of year, and special events. Here are some strategies to find sheds promotions and discounts:
Seasonal Sales:
Many home improvement and outdoor living stores offer seasonal sales, such as spring or summer sales, when people are more likely to be working on their yards and gardens. These sales might include discounts on shed products and related items.
Holiday Sales:
Keep an eye out for sales during holidays like Memorial Day, Labor Day, Black Friday, and Cyber Monday. Retailers often offer significant discounts during these times.
Clearance and End-of-Season Sales:
Toward the end of a season, stores may discount shed products to clear out inventory and make room for new stock.
Loyalty Programs and Memberships:
Some retailers offer loyalty programs or memberships that provide access to exclusive discounts, early sales notifications, and other benefits.
Email Subscriptions:
Subscribe to the newsletters of shed retailers and home improvement stores. They often send out promotional emails with information about upcoming sales and discounts.
Coupons and Promo Codes:
Look for coupons or promo codes online that you can use to get discounts when purchasing shed products.
Bulk Purchases:
Some retailers offer discounts if you buy shed products in larger quantities or as part of a package deal.
Price Comparison:
Research prices across different retailers to find the best deal. Online tools and comparison websites can be helpful for this.
Social Media and Follow Retailers:
Follow shed retailers on social media platforms. They sometimes announce special promotions or offer exclusive deals to their followers.
Local Ads and Circulars:
Check local newspapers, circulars, and community bulletin boards for advertisements or announcements about shed promotions.
In-Store Clearance Sections:
Visit physical stores and look for clearance sections where they might have discounted shed products.
Manufacturer Discounts:
Some shed manufacturers offer direct-to-consumer sales through their websites, and they might have occasional discounts or promotions.
Remember to read the terms and conditions of any promotions or discounts to ensure they meet your needs and that you're getting a good deal. Also, keep in mind that while discounts are great, it's important to prioritize quality when purchasing shed products to ensure your investment is worthwhile in the long run.
Sheds Shipping and Return Policy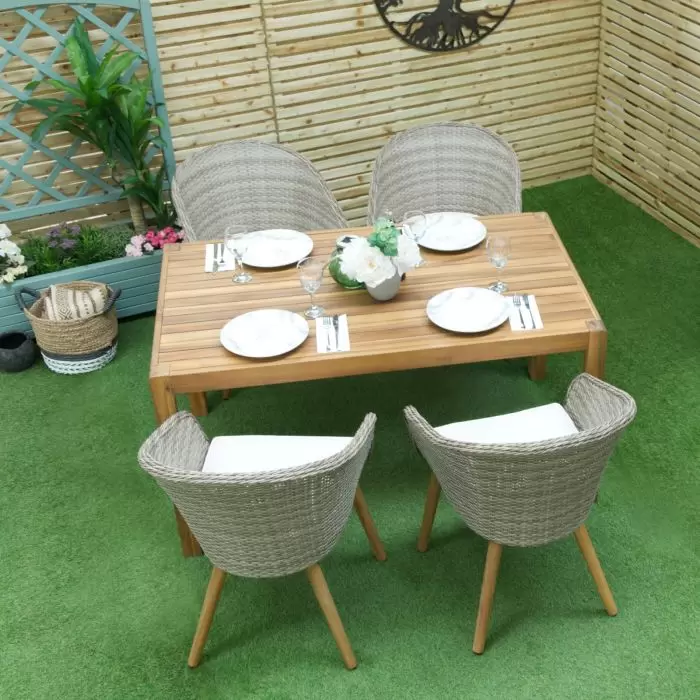 Shipping and return policies for sheds can vary depending on the retailer, location, and specific terms of sale. Here's a general overview of what to expect, but always make sure to check the policies of the specific retailer you're considering:
Shipping Policies:
Shipping Options: Retailers may offer various shipping options, including standard shipping, expedited shipping, or in-store pickup. The availability of these options can depend on the size and weight of the shed.
Shipping Fees: Depending on the retailer and the size of the shed, shipping fees can vary. Some retailers offer free or discounted shipping during promotions or for certain products.
Delivery Time: The estimated delivery time for sheds can vary based on your location, the retailer's shipping process, and any potential delays.
Delivery Method: Sheds are often delivered by freight carriers or specialized delivery services due to their size and weight. Some retailers might require someone to be present at the delivery location to receive the shed.
Tracking: Many retailers provide tracking information so you can monitor the status and progress of your delivery.
Return and Refund Policies:
Return Eligibility: Most retailers have specific criteria for returning sheds. They might require the shed to be in unused, unopened, or undamaged condition for a return to be accepted.
Return Timeframe: The timeframe for returning a shed can vary, but it's generally within a certain number of days from the date of delivery.
Return Process: The process for returning a shed might involve contacting the retailer's customer service, obtaining a return authorization, and arranging for the return shipping.
Return Shipping: Depending on the retailer's policy, you might be responsible for arranging and covering the cost of return shipping for a large item like a shed.
Restocking Fees: Some retailers might charge restocking fees for returned sheds to cover the costs associated with processing the return.
Refund Process: Once the returned shed received and inspected by the retailer. They will typically process the refund to your original payment method.
Damaged or Defective Sheds: If the shed arrives damaged or with manufacturing defects. Most retailers have a separate process for filing claims and requesting replacements or repairs.
Always review the shipping and return policies of the specific retailer. You're considering to understand the details, as these policies can vary significantly. If you're purchasing a shed online, it's a good idea to keep all packaging materials until you're certain you won't returning the item, as retailers often require items to be returned in their original packaging.
Contact Sheds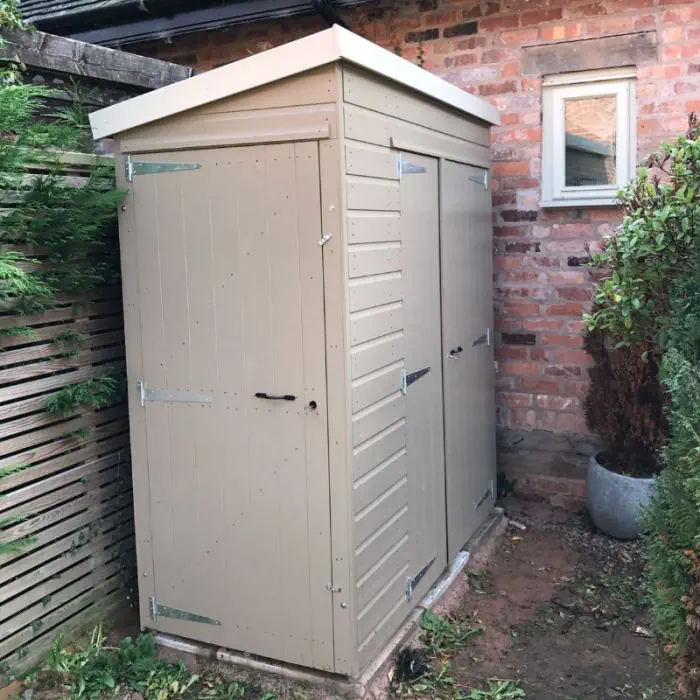 The capability to provide real-time contact information for specific businesses, including sheds retailers. My training only includes information up until September 2021, and I don't have browsing capabilities to access current contact details.
If you're looking to contact a sheds retailer, I recommend using the following general steps:
Visit their Website: Go to the official website of the sheds retailer you're interested in. They often have a "Contact Us" or "Customer Service" section where you can find their contact information.
Customer Service Number: Look for a customer service phone number provided on their website. This is usually a toll-free number you can call to inquire about their products, services, and policies.
Email Contact: Many retailers also provide an email address or contact form on their website for inquiries and customer support.
Social Media: Check if the retailer has an active presence on social media platforms. You might be able to send them messages or comments for inquiries.
Visit in Person: If the retailer has physical stores, you can visit the nearest location and speak to their staff directly.
Online Chat: Some websites offer live chat support, which allows you to chat with a customer service representative in real-time.
Third-Party Review Sites: Check if there are any third-party review websites or forums where customers discuss their experiences with the retailer. You might find helpful information there.
When contacting a retailer, make sure to provide clear and concise details about your inquiry or issue. This will help them assist you more effectively. If you have a specific sheds retailer in mind, I recommend searching for their official website to access their contact information.
Sheds Verdict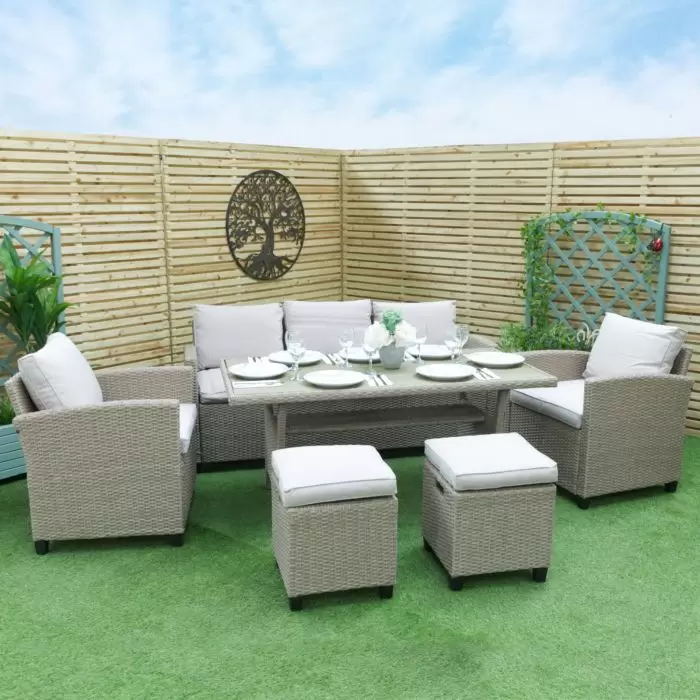 If you're looking for a summarized conclusion about sheds, here it is:
Sheds are versatile structures that offer valuable storage space for various items, from gardening tools to outdoor equipment. They come in different materials, sizes, and designs, allowing for customization to fit your needs and preferences. While building or buying a shed provides benefits like improved organization, additional workspace, and enhanced property value, it's essential to consider factors such as local regulations, maintenance requirements, and security measures. Whether you're using a shed for storage, hobbies, or as a retreat, careful planning and thoughtful design can make it a valuable addition to your property.
Sheds FAQ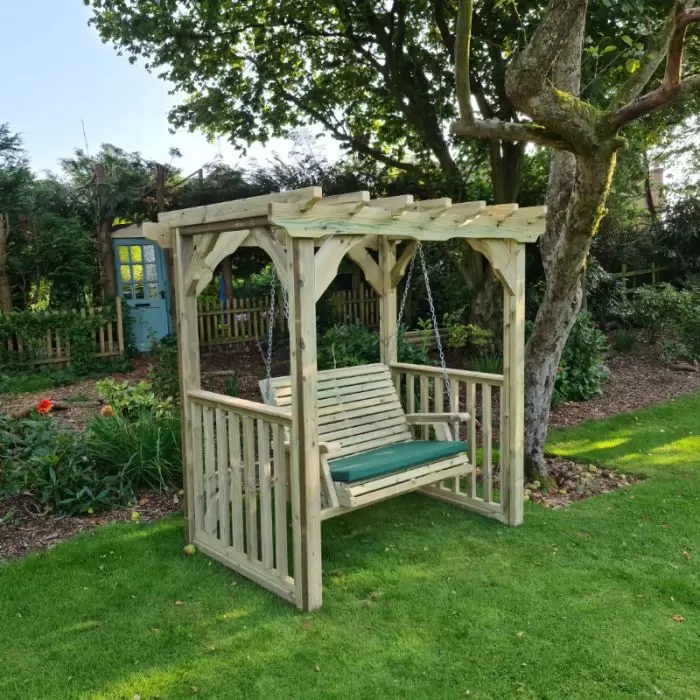 What is a shed used for?
Sheds used for storage purposes, providing a space to keep tools, equipment, gardening supplies, and other items organized and protected from the elements.
What types of materials are sheds made from?
Sheds can made from various materials, including wood, metal, plastic, and vinyl. Each material has its own advantages and considerations in terms of durability, aesthetics, and maintenance.
Do I need a permit to build a shed?
The need for a permit varies by location and the size of the shed. Some areas require permits for sheds above a certain size or if they considered permanent structures. Check with your local building department to understand the regulations in your area.
Can sheds be customized?
Yes, sheds can customized in terms of size, design, color, and features. Some retailers even offer customization options to fit your specific needs.
How do I maintain a shed?
Regular maintenance includes checking for rot, rust, or damage, painting or sealing wood surfaces, keeping the interior clean and dry, and ensuring proper ventilation to prevent moisture buildup.
Can I use a shed as a living space?
Some sheds designed for use as living spaces, known as "tiny houses" or "shed cabins." However, local zoning and building codes may dictate whether this allowed and what regulations need to followed.
How do I secure a shed against theft?
You can secure a shed by using sturdy locks, adding security lighting, installing motion sensors or alarms, and ensuring that windows are secure. Choose a location that's visible from your home and consider reinforcing doors and windows.
Can I install electricity and plumbing in a shed?
Yes, you can install electricity and plumbing in a shed if it's properly planned and executed. This can allow you to use the shed for various purposes, such as a workshop or small studio. However, consult with professionals to ensure safety and compliance with local codes.
How do I choose the right size of shed?
Consider what items you need to store or activities you plan to do in the shed. Measure the space available in your yard and choose a size that accommodates your needs without overwhelming the available space.
Can I build a shed myself or should I hire a professional?
Building a shed yourself is possible if you have some DIY skills. However, if you're not experienced with construction, hiring a professional or purchasing a pre-built shed might a better option to ensure a sturdy and properly constructed structure.