If you've had the chance to read our previous reviews from our builders' tools and supplies series, then you'll know that every month we take a close look at a different tools and equipment supplier ToolStation.
This time we've put ToolStation on trial, to give an unbiased review of the company, and to compare against our criteria that includes Toolstation's ease of use, features, costs, delivery, reviews, and then give you our unbiased conclusion.
Everything from windows to bricks, floor coverings to cement could be handled not by our builders, but by us. Building is still in many ways a closed shop, meaning outsiders tend to get befuddled by jargon and excluded from the best deals. As a self-builder or renovator, it's important to think like a builder — and expect discounts comparable with those being offered to the trades. One place that you can buy these tools and building materials from is Toolstation.
But what range of tools do they provide for sale? How reliable are they? Do they have enough varieties for you to select from? Will you obtain quality value for your money? Are the items well packaged? How efficient is their delivery system? How friendly are their customer care representatives when you contact them for enquiries and complaints? The people in the best position to answer these questions are those who have bought products from Toolstation. Their opinions and feedback can help you to decide whether or not they are the right fit for you. It will also help you to equip yourself with necessary information about this company.
About Toolstation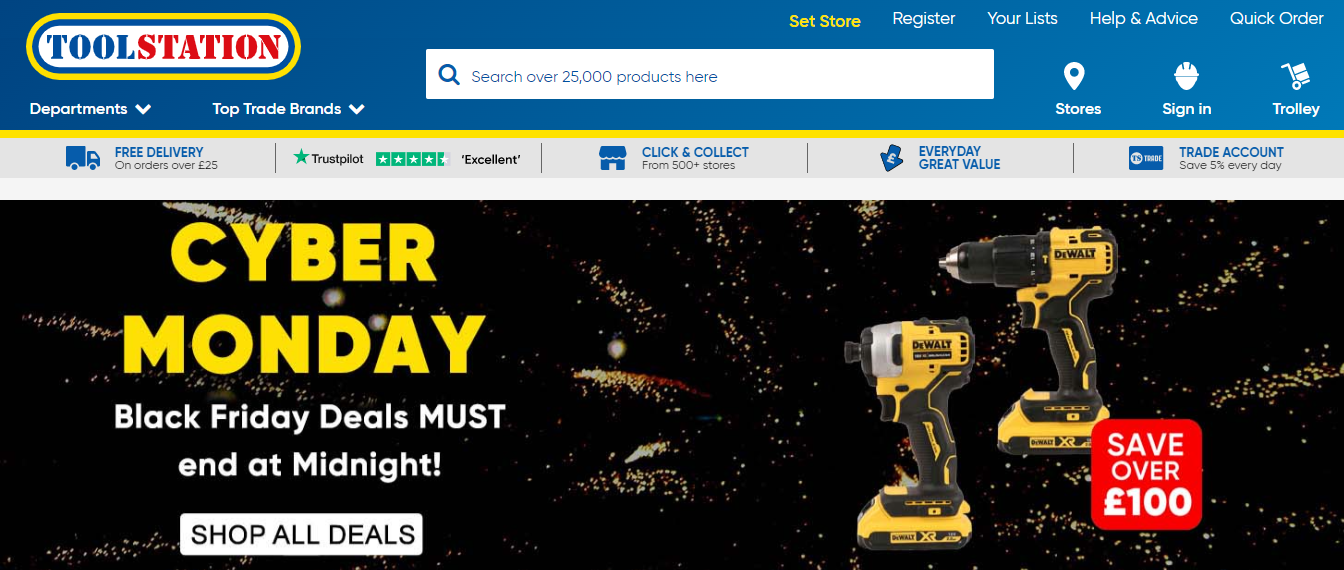 Toolstation is a multi-channel retailer of tools and building materials. It has more than 500 branches in the UK, 65 in the Netherlands and 23 in France. It was bought by Travis Perkins in 2014. The managing director is James Mackenzie.
Their products include adhesives & sealants adhesives & sealants, automotive automotive, bathrooms bathrooms, central heating supplies central heating supplies, cleaning & pest control cleaning & pest control, construction & insulation construction & insulation, electrical supplies & accessories electrical supplies & accessories, hand tools hand tools, ironmongery ironmongery, kitchens kitchens, ladders & storage ladders & storage, landscaping landscaping, lighting lighting, painting & decorating painting & decorating, plumbing plumbing, power tools power tools, power tool accessories power tool accessories, security security, screws & fixings screws & fixings, ventilation & heating ventilation & heating, workwear & safety and workwear & safety. During the COVID-19 pandemic in the United Kingdom, Toolstation remained open to provide its essential products to the trade and the general public.
Toolstation Ease Of Use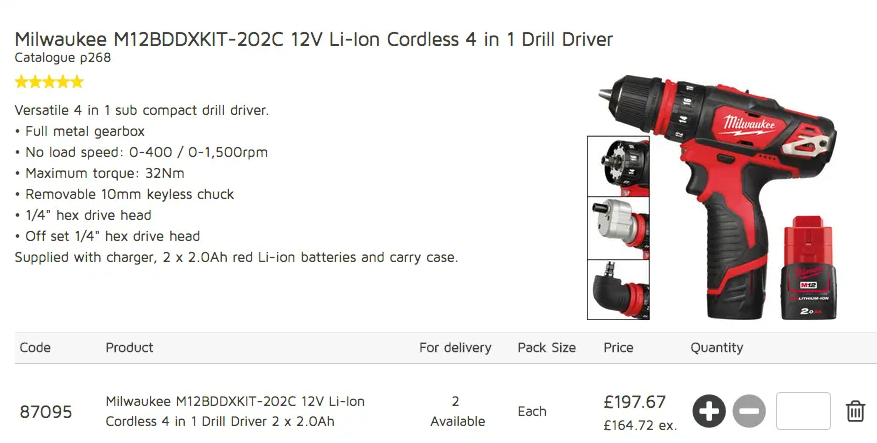 Let's start off with the website, which looks pretty slick with useful icons to help your navigation. The search tool is very straight-forward to use and quickly retrieves your search results. The products even show the customer ratings, which can be really useful when deciding on a product.
If anything, there are perhaps too many categories to choose from, as they cover a large range of products including home appliances, automotive and cleaning and pest control – which is great if you're looking for something you may not find in your typical builder's supplier.
There are hundreds of branches across the UK, so unless you're in a very remote location, you won't be too far away from a branch.
ToolStation Our Top Sellers
Milwaukee M18CBLID-402C Compact Brushless Impact Driver 2 x 4.0Ah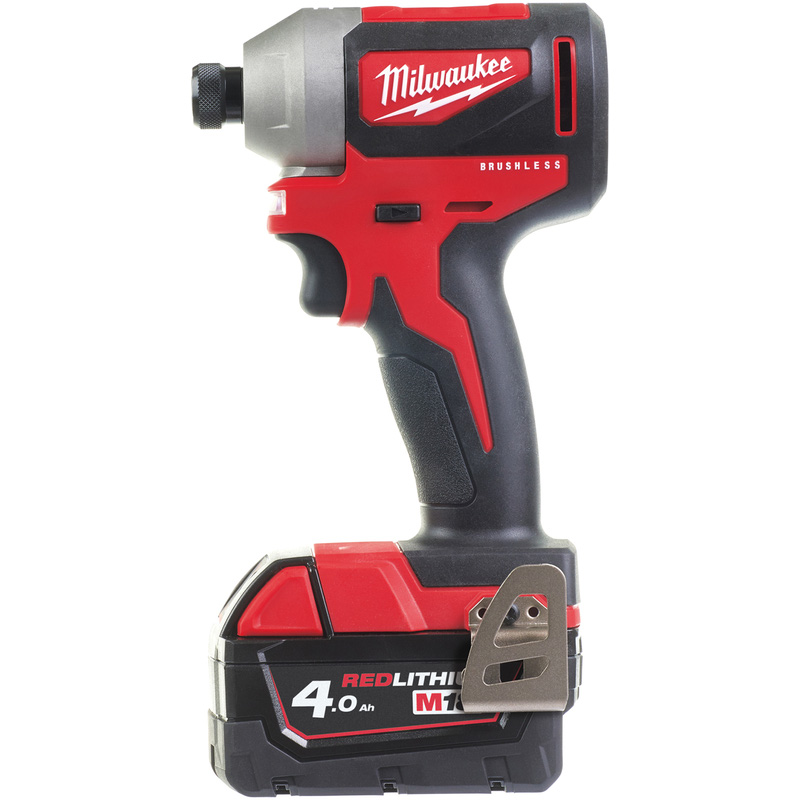 Product details
Need to drive screws efficiently in tighter spaces? The smaller design of this Milwaukee M18™ compact brushless impact driver is perfect when you need to work within confined spaces – it's just 130mm in length, but contains a heavy-duty full-metal gearbox and gears for superior durability and maximum torque.
Because it's cordless, you can use it anywhere without having to worry about plugging in. The driver can be used with all Milwaukee M18™ batteries – you'll get two 4.0Ah battery packs included with the tool, as well as a charger and carry case. That's everything you need to get straight to work!
REDLINK™ overload protection electronics deliver best-in-class system durability for both tool and battery. Combined with a Milwaukee REDLITHIUM™ battery pack, you can be sure of fade-free performance to deliver more run time and a longer life.
Powerful brushless motor delivers an outstanding 180 Nm of torque
Full-metal gearbox and gears ensure maximum performance
Compact design – 130mm length for easier access into tight spaces
Quick-change bit holder reduces downtime to increase productivity
LED light improves visibility for more accuracy in dimly-lit areas
REDLINK™ overload protection for tool and battery durability
Compatible with all Milwaukee M18™ batteries
Kit includes 2x 4.0Ah batteries, charger and case
Pitacs Twin & Earth Cable (6242Y) Grey 2.5mm2 Drum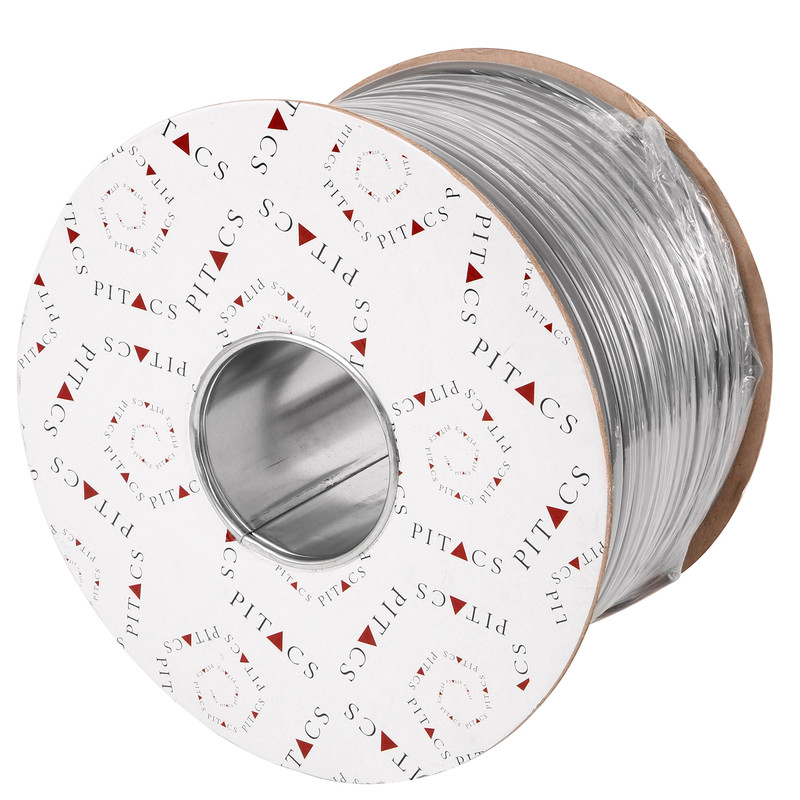 Product details
Looking for a strong and flexible cable, in a larger quantity? This 2.5mm² twin and earth cable from Pitacs is supplied in a 100m drum, so you'll have plenty to work with if you're regularly carrying out general domestic wiring jobs.
Robust and easy to work with, this Pitacs cable is a reliable choice for smaller power and lighting applications. It's PVC-insulated to increase resistance against general wear and tear, as well as protecting against dust and moisture.
For use in many general domestic wiring jobs
Perfect for smaller power or lighting applications
PVC-insulated for resistance to wear and tear
100m drum gives you plenty of cable to work with
Grey outer sheath is easy to strip
Manufactured to BS 6004
BASEC-approved
DeWalt DCS331N-XJ 18V XR Cordless Jigsaw Body Only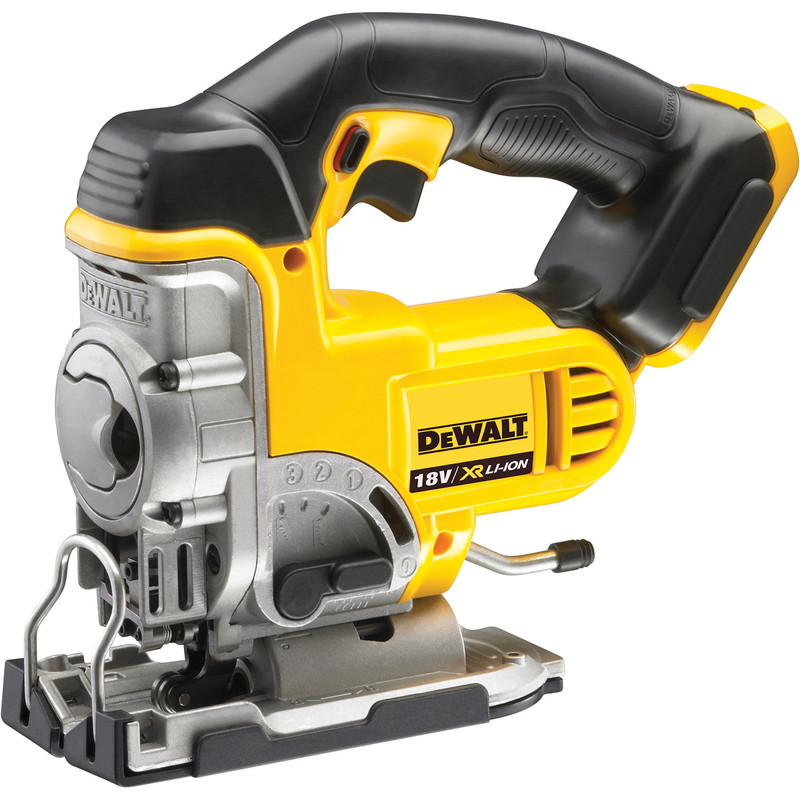 Product details
No load speed: 0-3000 rpm
26mm stroke
Includes: dust port, shoe cover
Body only: no charger, battery or case
Featuring a powerful and highly efficient fan cooled motor with replaceable brushes, the DeWalt DCS331N cordless jigsaw delivers fast cutting action up to 3000 strokes per minute maximising user productivity.
Maximum cut in wood: 135mm, metal: 10mm
Weight: 2.4kg
Low patented anti-vibration system
Keyless shoe adjustment up to 45º left and right
Intelligent variable speed trigger and lock-off switch for quick controlled cuts and enhanced work safety
Tool-free adjustable shoe with anti-scratch cover bevels 45° in both directions
3 position pendulum action controls the aggressiveness or smoothness of cuts
Dust blower keeps line of cut clear of dust and debris
Modular component design for trouble free servicing
Rubber coated grip to reduce surface vibration and user fatigue
Improved ergonomic design
DeWalt XR 18V Li-Ion batteries and charger available separately: 4.0Ah 21058 , 5.0Ah 93235 and fast charger 87084 .
Stanley FatMax V20 18V Cordless Brushless SDS Hammer Drill 1 x 4.0Ah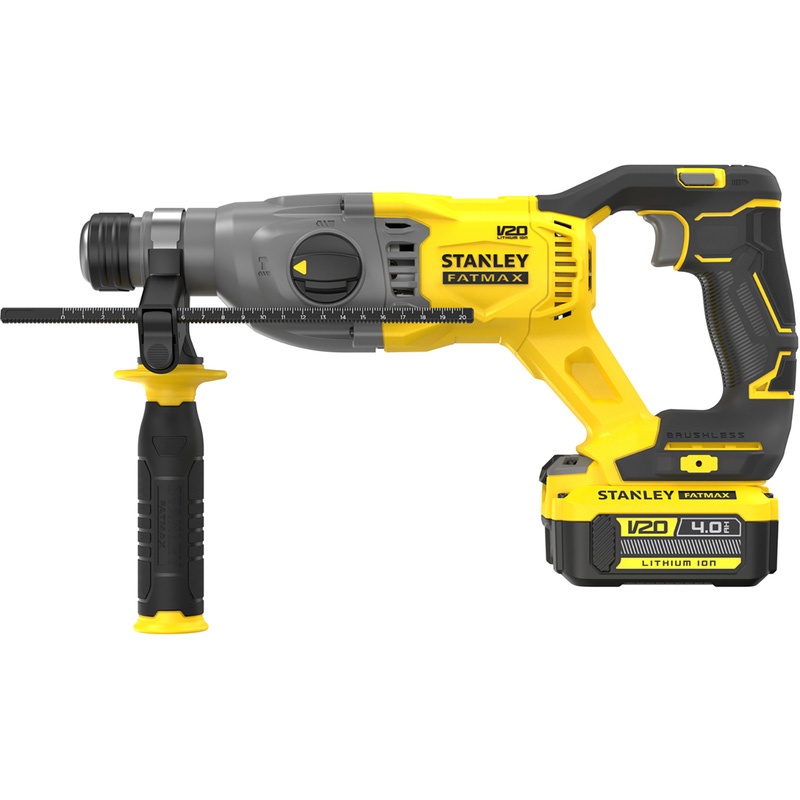 Product details
2.0J of impact energy
Keyless chuck, max drilling: 30mm masonry, 40mm wood, 13mm metal
3 modes (hammer drilling, chiselling and rotary drilling)
Variable speed switch allows for maximum application control with depth stop
The Body only version has no battery or charger.
With improved battery technology, no memory effect and minimal self-discharge, the V20 lithium ion battery pack is ready to go to work whenever you are and wherever the job takes you – and it will last longer too. Brushless motor technology for improved power efficiency and longer runtime, from a smaller, more compact motor with reduced maintenance, and extended working life. Powerful hammer action provides up to 5,500 BPM for efficient drilling into masonry.
Powerful motor providing up to 1,500 RPM and 30Nm of torque for efficient drilling into wood and metal. 2.0J of impact energy allows for efficient drilling and chiseling in concrete and aggregates. 3 modes (hammer drilling, chiselling and rotary drilling), suitable for a variety of tasks. Variable speed switch allows for maximum application control. Depth guide for carrying out repeat applications. Integral LED flashlight with 20 second delay to illuminate the work area. Keyless chuck for easy bit changes. Compact and lightweight design with contoured overmoulded handle for added comfort and safety. Part of the new 18V STANLEY® FATMAX® V20 Cordless System – power all your V20 tools with a common new & improved 18V lithium ion battery to let you power through work with ease.
Chuck: SDS Plus
No Load Speed: 1500 rpm
Torque: 30Nm
Impact Energy: 2J
Max Drilling Capacity (Wood): 40mm
Beats per Minute: 5500 bpm
Max Drilling Capacity (Masonry): 30mm
Max Drilling Capacity (Metal): 13mm
Integral LED flashlight with 20 second delay to illuminate the work area
Stuart Turner Showermate Standard Twin Shower Pump 2.0 bar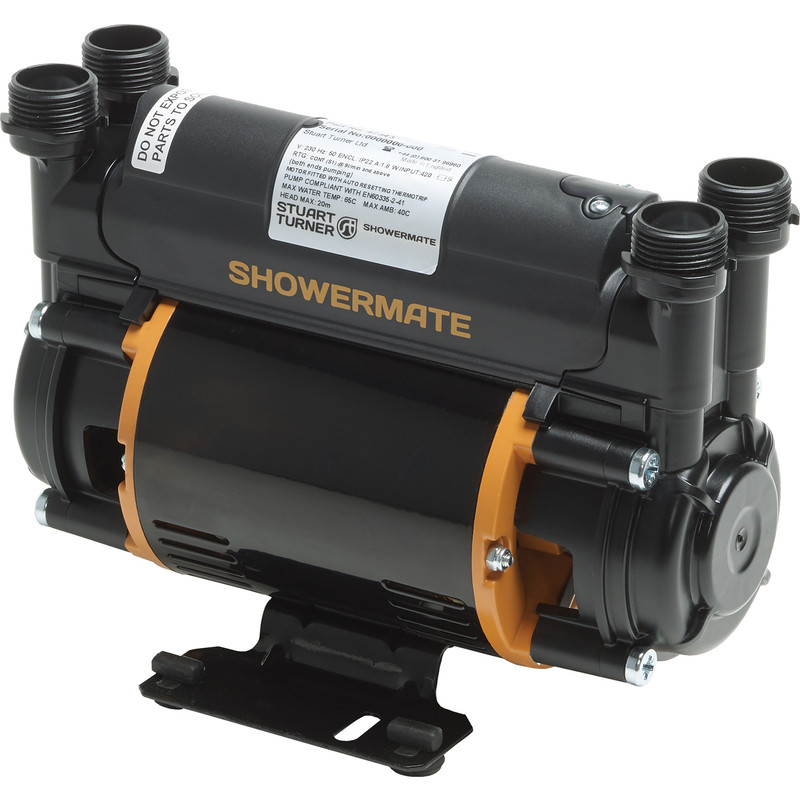 Product details
Use this Showermate Standard 2.0 bar shower pump from Stuart Turner to pump hot and cold water supplies to an individual shower, bath, mixer shower or mixer tap within a bathroom.
This reliable, WRAS-approved shower pump features fully automatic switching, plus anti-vibration flexible hoses with integral isolation valves on the inlets. It's suitable for gravity-fed systems, and delivers a quiet operation from as low as 50dBA.
Positive head shower pump suitable for gravity-fed systems
Pumps both hot and cold water to a shower or bathroom
Anti-vibration couplers – G 3/4″ threaded connection to pump, 15mm push-fit to pipework
Built-in isolating valves on inlet hose
Quiet operation from as low as 50dBA
WRAS-approved
Three-year manufacturer's warranty (T&Cs apply)
Stuart Turner Monsoon Universal Twin Shower Pump 2.0 bar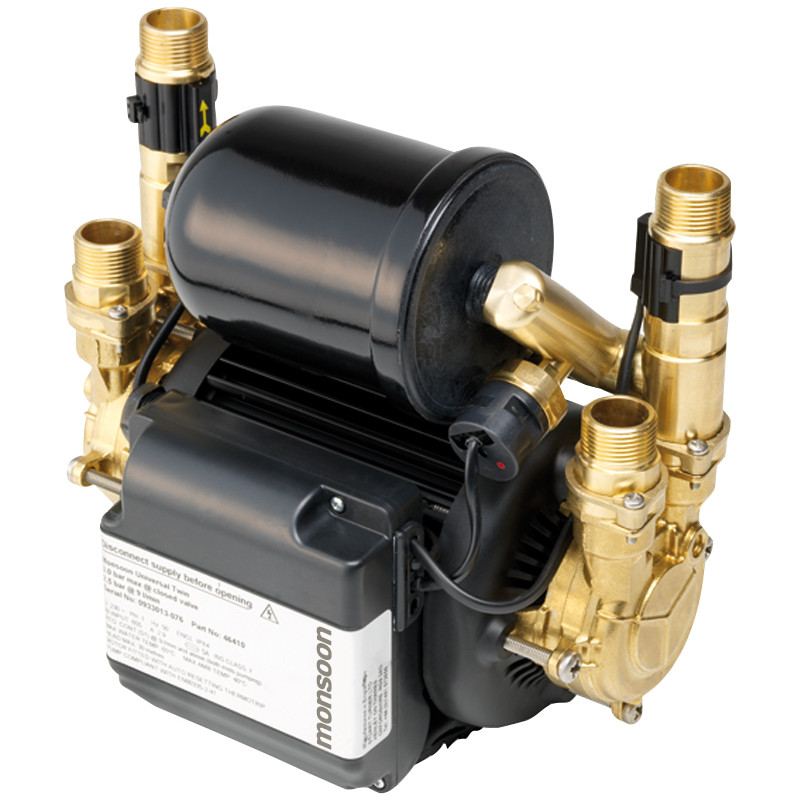 Product details
Boost your hot and cold water supplies equally with this Stuart Turner Monsoon universal twin shower pump. Featuring fully automatic switching, it pumps both hot and cold water supplies to taps, an individual shower, a complete bathroom or a whole house in low pressure gravity-fed systems. This 2.0 bar pump is WRAS-approved and delivers a quiet operation from as low as 50 dBA.
Boosts hot and cold water supplies to taps, showers, a bathroom or entire house
Suitable for positive or negative head applications
Fully automatic switching
Suitable for low pressure gravity-fed systems
Quiet operation from as little as 50 dBA
Anti-vibration couplers G 3/4 threaded connection to pump, 22mm to pipework
Built-in isolating valves
Continuous rating
Five-year manufacturer's warranty (T&Cs apply)
Wessex IP66 13A RCD Switched Socket 2 Gang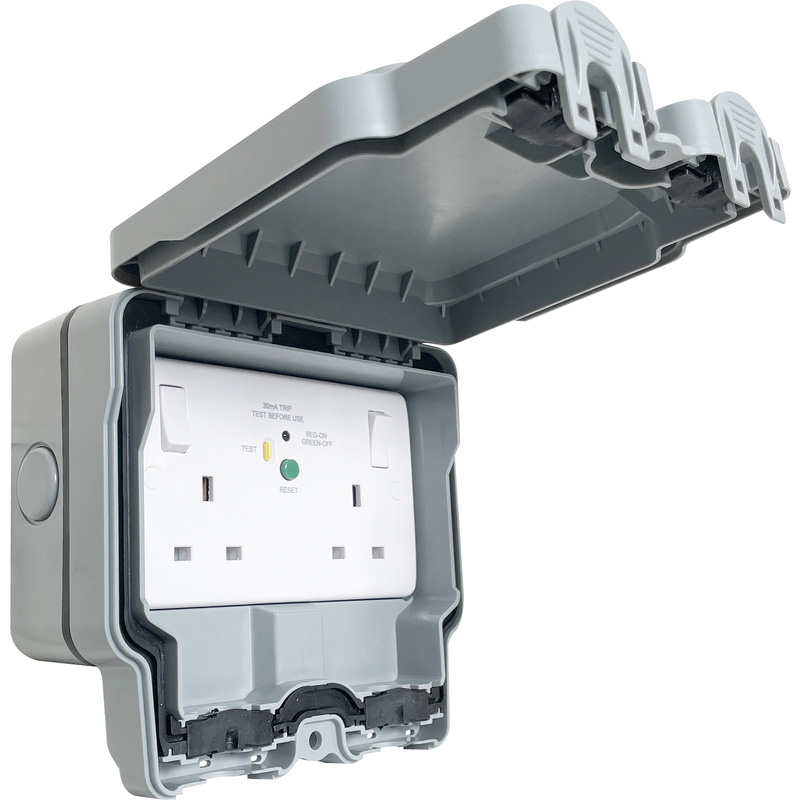 Product details
30mA RCD protected IP66 weatherproof twin socket
Tough polycarbonate construction protects against rain and sun
Multiple knockouts for top, side and bottom cable entry
Socket can be removed without splitting enclosure
Lights indicate if power is on or off
IP66 weatherproof rating to keep your electrical supply safe
This switched socket makes it easier than ever to power electrical devices in the garden or driveway. Fit the unit to your garage or house wall so you won't need to feed the extension cable from inside. The socket is often used to power external lights, gardening machinery, power tools and even hot tubs.
The outdoor socket cover's durable polycarbonate material seals shut, insulating your plugs from the rain. Its IP66 rating assures you that it is protected against weathering and will keep the electrical supply safe from damage. Hot summer days won't cause any issue either as the cover also resists UV radiation so it won't soften or warp in the sun.
The unit has knockouts on the top, sides and bottom so you can feed cables through and wire it up no matter what direction the supply is coming from. Lights below each socket let you know from a distance whether the plugs are on or off – particularly useful at night.
Online Ordering With Toolstation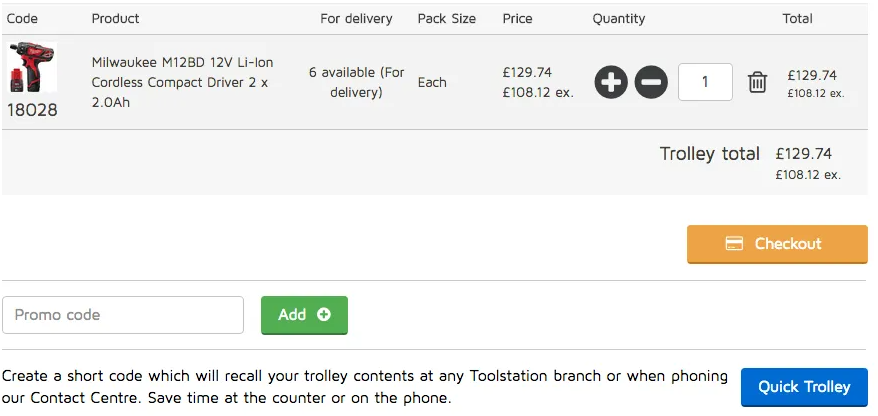 Online ordering is easy and if you do a lot of repeat orders, you can simply add the code of a product with Quick Trolley.
Toolstation Promo Codes and Discounts
Like any big e-commerce site, Toolstation promo codes and discounts are always in demand, and there are plenty of sites out there that aim to provide.
Whilst a quick search will provide numerous sites on Google, we've found a few to be most useful.
Toolstation discounts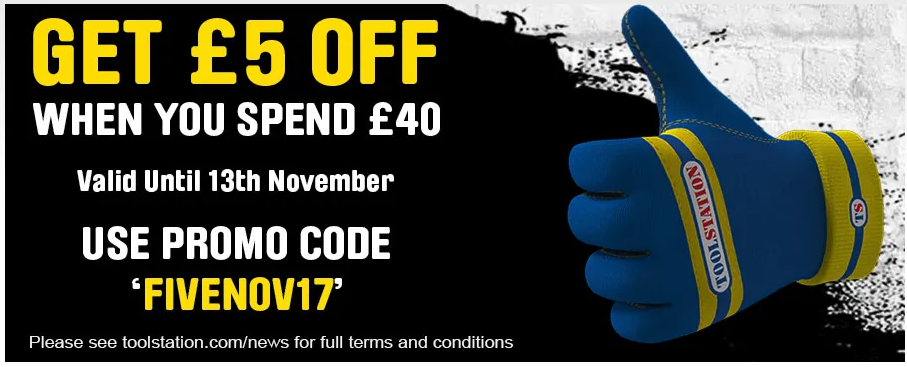 Toolstation discounts are often available on their website. One of the main promotions currently visible on their site is a discount of £5 off an order of £40, which gives you more of an incentive to order online. This is true especially if you already know what you want to order and don't mind having your tools and equipment delivered to your address.
Toolstation Delivery
You can get next day delivery, although if you urgently need a product to come in the morning, there is a £5 charge for that service.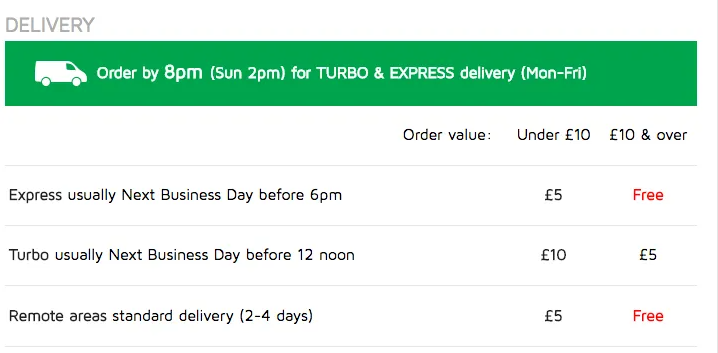 The contact details for the contact centre are quite difficult to find on the website but once you have found them, you'll discover they're available to answer your queries every day of the week.
Toolstation App
There's a very handy little app that will allow you to place orders whilst on the go, or check stock availability. You can access your order history to make it easier to place repeat orders. Whilst the latest version of the app has been out for a few months, but it's hard to summarise a general consensus on the app, as it currently doesn't have enough reviews to make an informed opinion.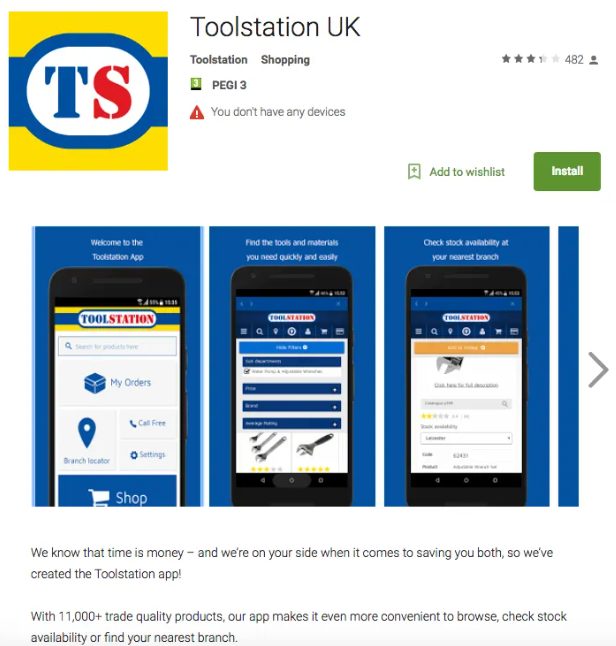 The real benefit to the Toolstation app is the all-in-one functionality, with the conventional but highly useful ability to locate the nearest branch, to contact your store, and to make orders online. The design and interface allows for a seamless experience on your smartphone. The above average number of downloads and reviews says it all.
Toolstation Costs
The prices of each product are readily available on the website. They have some good deals when compared to other businesses offering builder's tools and supplies. As an example, you can pick up a Tajima Japanese Pull Saw blade from £14.80.
You can also order a catalogue to get a better idea of the prices. Looking for bargains? Head to the Clearance section for big discounts on many products – ideal if you have flexibility on what you are looking for.
Toolstation Reviews
We already noted that there are no reviews available for the app but what about the company itself?
Top review site, Trustpilot, gives it an unbeatable 5/5 from a whopping 42,243 reviews. Do you even need to read on now that you know this information? The reviews are obviously pretty glowing apart from the odd review that cites issues with delivery. That's a pretty stellar achievement for them!
Toolstation History
ToolStation a fairly new addition to the builder's tools and supplies industry, having only opened in 2003.
Most competitors go back much further, but 14 years is enough to be able to say it is a well-established company.
Services of Toolstation
You required to register on the Toolstation website before you can make purchases. To sign up, you are to provide information such as name, email and password. Purchases can made Toolstation by selecting the items of your choice and adding them to cart. You can then checkout using Mastercard, Google Pay, Apple Pay, Trade Credit, PayPal Credit, American Express, Visa, and PayPal. In case you encounter any problem during the purchasing process. You can contact Toolstation customerservice via their email and on their telephone number.
Complaints, Compliments and Tips for Toolstation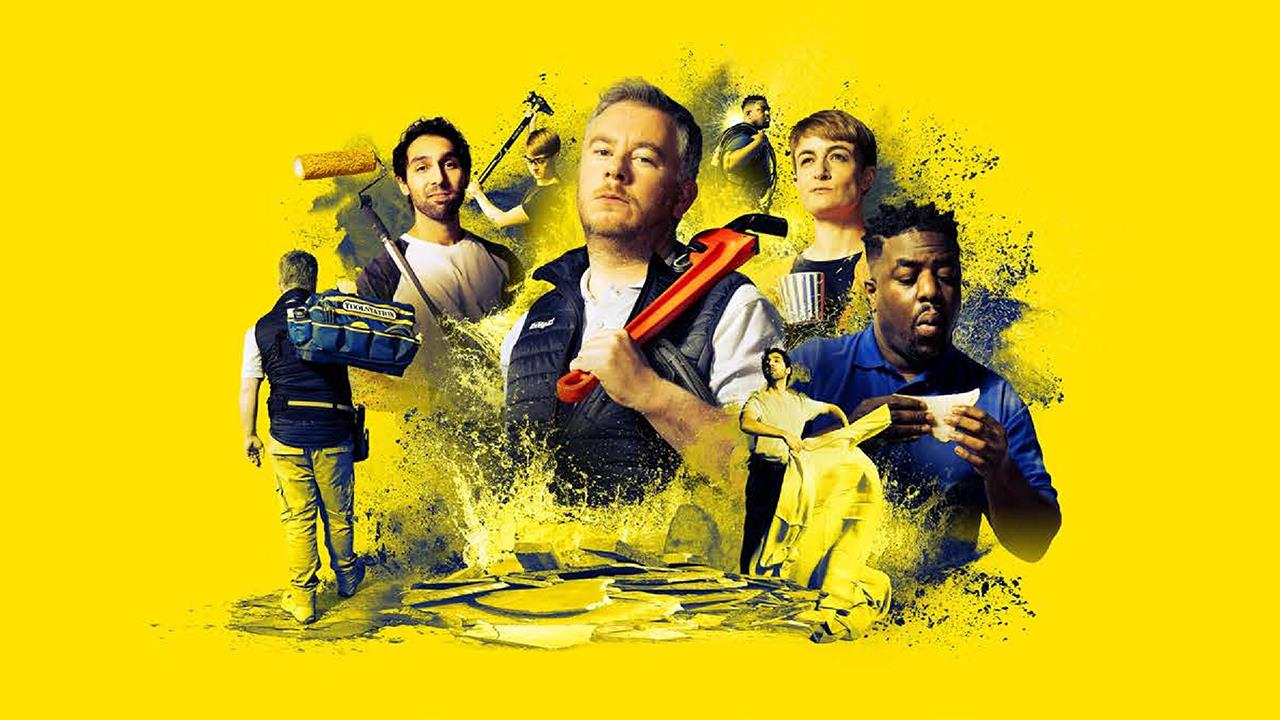 Have you ever bought tools and building materials from Toolstation in the past? What do you think about the purchasing procedure? Was it stressful or pretty easy? Is their website responsive? Did you the exact item you ordered for? Did you have to return the products due to poor packaging? How do you rate the customer service representatives at Toolstation when you made complaints or requested for more information? Tell us about your experience with this company and help other customers with valuable information should they choose to shop there.
Conclusion
We always like to use customer reviews as an indication of a company. You'll struggle to find a competitor with better ratings on Trustpilot. Don't they say that the customer is always right? You might be able to get better trade discounts elsewhere, but for an assessment. Toolstation certainly passed their trial with flying colours!
What do you make of ToolStation when you're looking for tools or materials for your trade business? Share your opinions with us in the comments on Facebook and Twitter. See other reviews: Rated People, Selco Builders Warehouse, Jewsons, Roofing Superstore, Trade Point and Screwfix.