Founded in 1992 and having an online store since 1998, Really Good Stuff is lauded for the materials and teaching resources it provides to teachers and parents of children from their early learning phase to middle school (up to grade 8).
The platform is known for offering teachers not only to enhance their lessons with materials but improve the learning environment with appropriate furniture and classroom organization items.
We took a look to see if ReallyGoodStuff has everything you need for your classes and if there's a better source for finding teaching materials.
Really Good Stuff Overview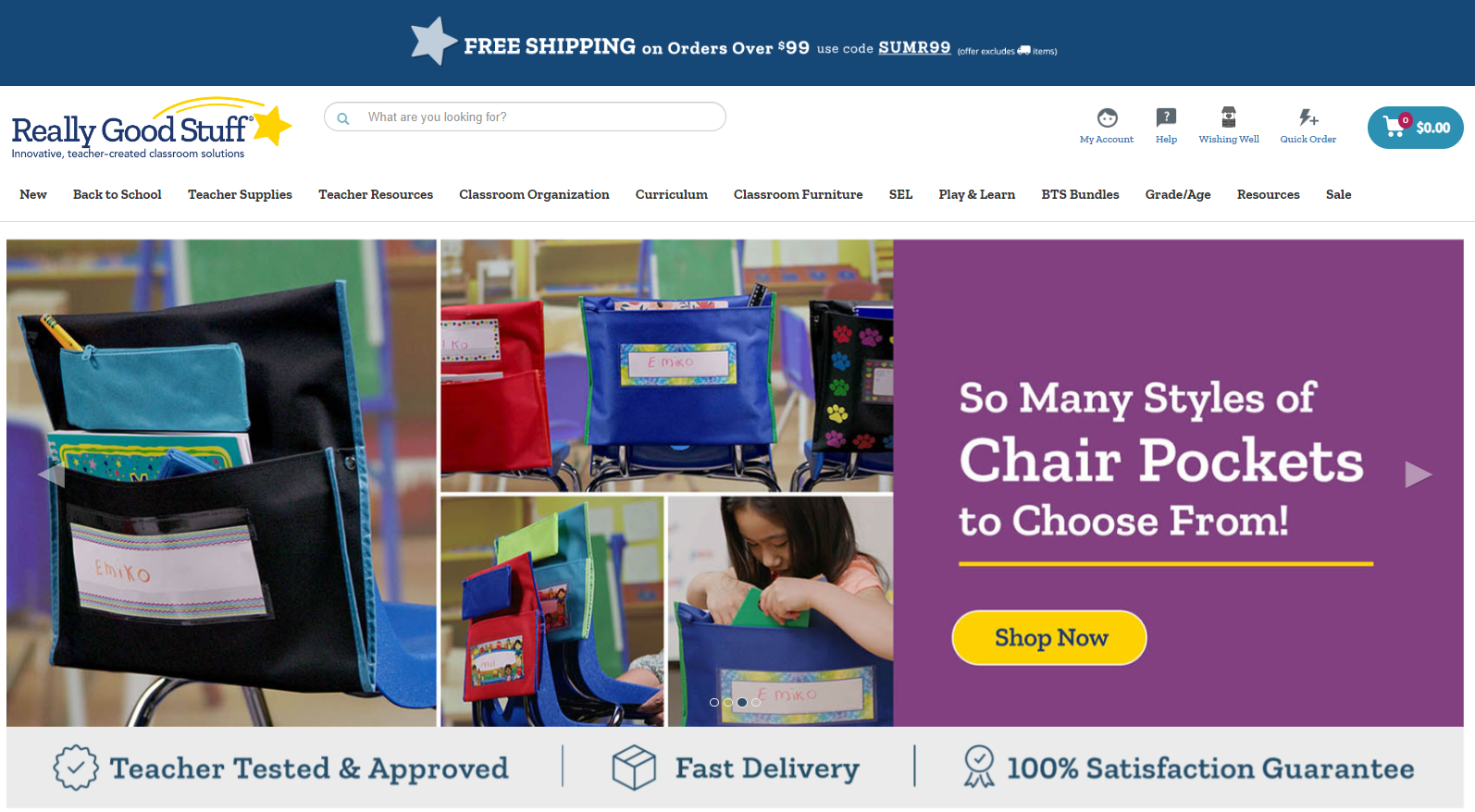 ReallyGoodStuff, Inc. is a branded, multi-channel designer and marketer of classroom products and teaching tools, primarily serving grades K-8. The company markets its products through its print, digital and social media channels, as well as its dedicated sales force. Product categories include organizers and storage; teacher supplies and management tools; bulletin boards and posters; and games and activities. The company's goal is to provide teachers with high quality, affordable, and innovative tools to help make a difference in children's lives. For more information about Really Good Stuff, please visit www.reallygoodstuff.com.
Founded in 1992, ReallyGoodStuff is an established company that loves to hire graduates from Southern Connecticut State University, with 18.0% of its employees having attended Southern Connecticut State University. ReallyGoodStuff has established itself as a great place to work in Connecticut, and it is number 2 on Zippia's list of Best Companies to Work for in Monroe, CT.
Based in Connecticut, Really Good Stuff is a small retail company with only 50 employees and an annual revenue of $37.7M.
Review: Really Good Stuff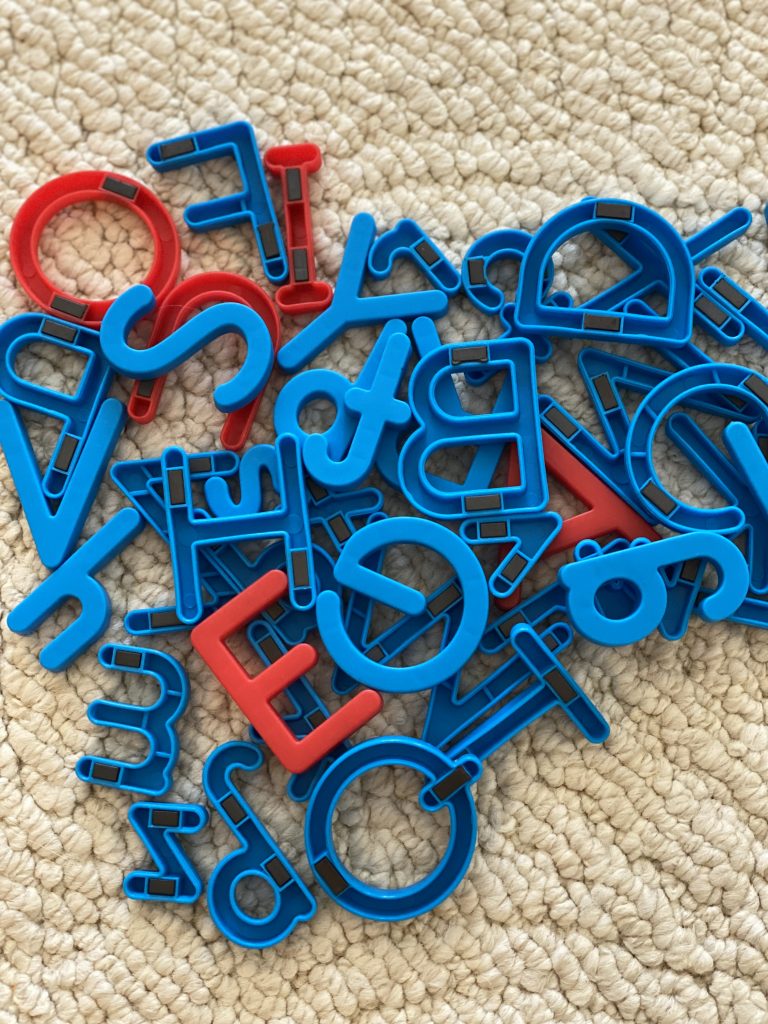 I am always looking for the best learning toys for my son. I recently discovered ReallyGoodStuff and I ordered their Magnetic Alphabet Charts And Letters Kit. Joaquín knows all of his letters, but we have been using the letters to create words instead and he has thoroughly enjoyed playing with them. In our house learning is fun!
Really Good Stuff has a unique curation of learning toys and I highly recommend giving them a try. I love their motto, "That is why we are here for you, with the tools and support to achieve all you dare to imagine for your kids."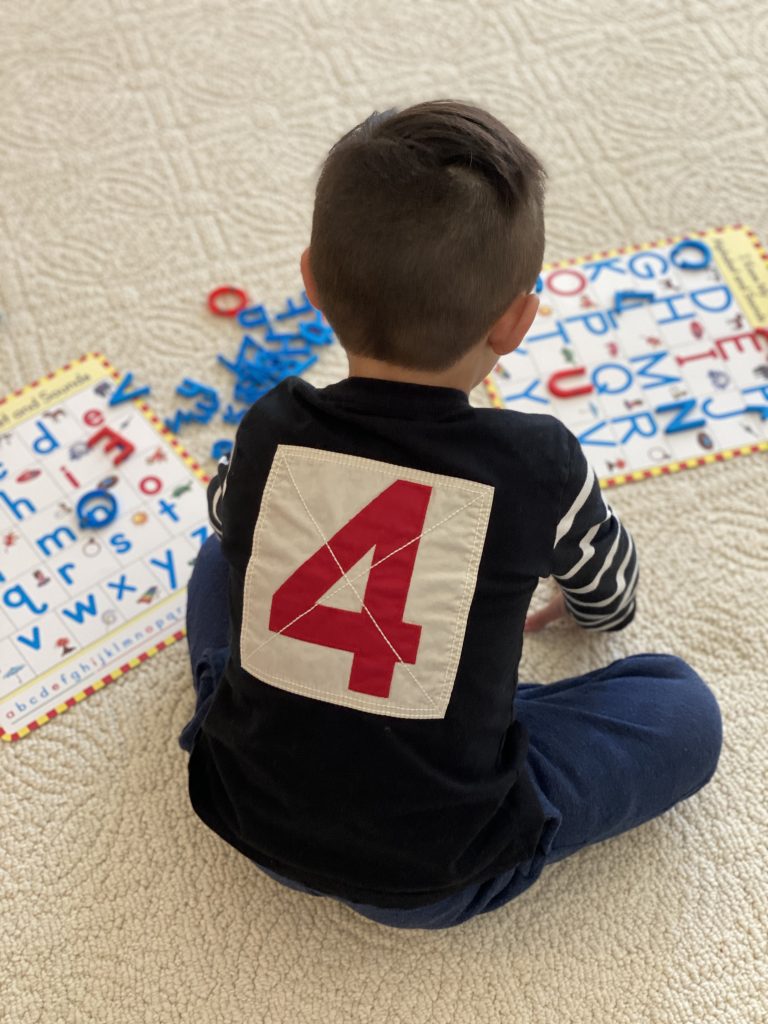 You will not find better prices for the quality of products that they offer. They know that as parents and teachers we have to make every dollar count. They created an unrivaled selection of top-quality products designed to stand up to day-in-and-day-out classroom use. Field tested with real kids and teacher approved, Really Good Stuff is manufactured following strict safety standards. You can rest easy with their 100% Satisfaction Guarantee.
To help keep costs down, they are constantly offering exclusive deals and discounts, like free shipping during the holiday season. Definitely keep them in mind when shopping for the holidays this year!
Really Good Stuff Top Features
While it lacks materials for middle and high school students, Really Good Stuff offers thousands of materials for teachers from pre-K to elementary school. It does have a limited library of free resources, but the best products you'll find come with a price.
The main features for which you'll enjoy ReallyGoodStuff include:
Teacher tested materials
Easy-to-use navigational system
Wishing Well
Teacher Tested Materials
Really Good Stuff has a product development team made entirely out of experienced teachers. According to the company, these teachers test and approve products before they go public on the website.
The unique aspect of the ReallyGoodStuff shop is that the products aren't strictly teaching-related printables. They also offer classroom furniture and various tools for classroom organization that can help you create the perfect learning environment for your students.
Easy-To-Use Navigational System
Thanks to its new, modern design, the ReallyGoodStuff website allows you to find the materials you're after easily. You can use several filters while searching for products, including:
Category
Size
Brand
Color
Grade
Age
Rating
Price
You can also combine the filters and use subcategories to narrow down your search results. For example, there are 50+ categories of materials, including various subjects and tool types.
Wishing Well
Using Really Good Stuff can be quite costly. Even if you're looking only for bargains and items under $10, prices quickly stack up, and you can end up spending hundreds of dollars with each purchase.
In fact, according to ReallyGoodStuff, teachers from across the United States spend approximately $2 billion each year on teaching resources. If you can't afford these materials, you can use the platform's Wishing Well service.
Wishing Well allows you to create a wishlist of products you'd like to buy. This way, you can get a patron or a generous parent to visit your wishlist and pay for the products without you having to spend your entire budget on worksheets and printables.
Really Good Stuff Pricing
While there's no official pricing page, the company charges its customers per product. This means that every time you want to use something, you'll need to take out your credit card. The products can cost anywhere from $0.80 to over $600.
They have a 30-day return policy, but you'll need to return the product unused and in the original packaging. For example, if you buy a piece of furniture for your classroom, you'll have to figure out whether it fits the space or not before you unpack and assemble it.
Is a Great Alternative to Really Good Stuff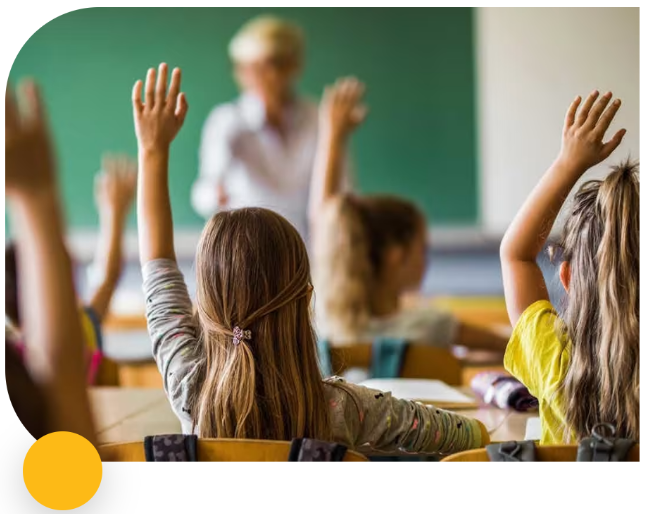 Really Good Stuff is an online source of materials for teachers who teach students from an early learning stage all the way to high school age. ReallyGoodStuff allows you to download:
Flash cards
Worksheets
Curriculums
Graphics
Audiobooks and ebooks
Projects
Lesson plans
Games
Similarly to Really Good Stuff, all our materials are designed and tested by experienced teachers.
The main difference between the two platforms is the pricing model. While Really Good Stuff charges you per product, ReallyGoodStuff offers a subscription model, meaning that you only have to pay an affordable fee every month. When you sign up for ReallyGoodStuff, you'll be able to make unlimited downloads of all the available materials, with thousands of new ones being added each month.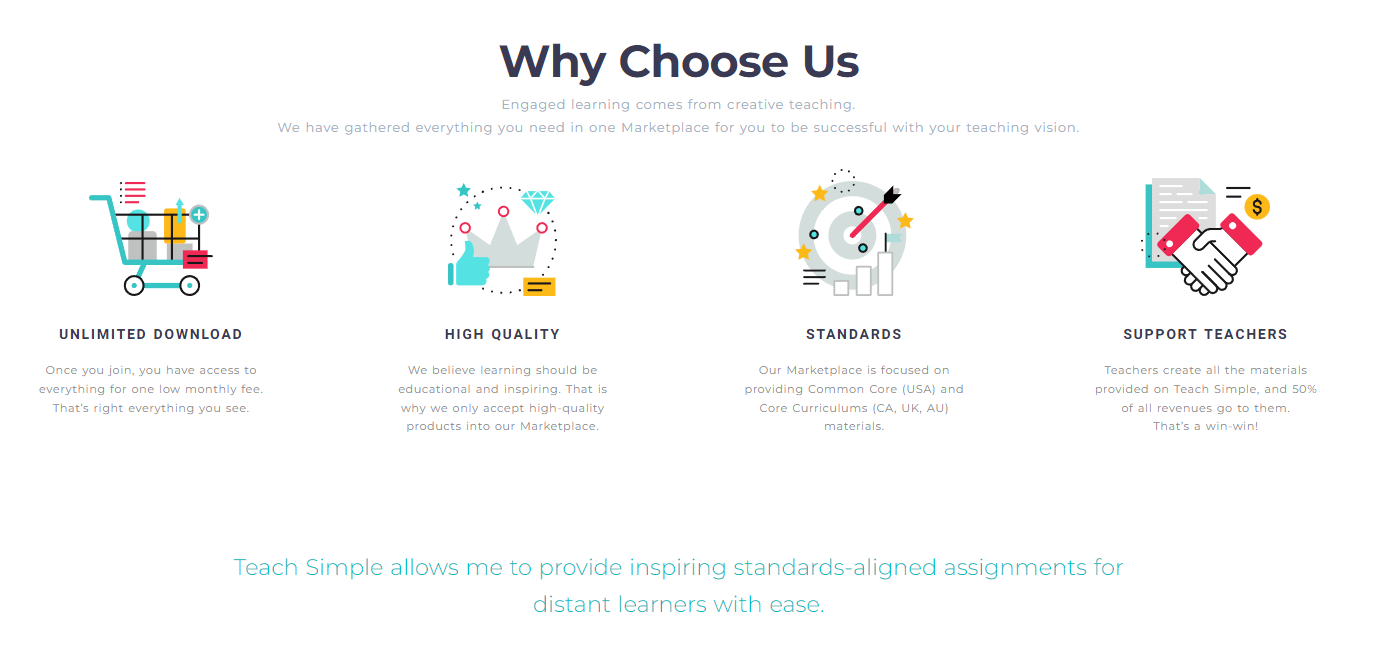 How ReallyGoodStuff Works
You can use our marketplace to find various teaching materials for different grades and subjects. You can combine the filters to fine-tune your search and only find the relevant information.
All products come from teachers who are experienced in making teaching materials. When you download any of our products, they will be ready to use, and you can implement them in your class immediately.
You can register for Really Good Stuff for free using our 30-day trial. During the trial, you can make unlimited downloads without any obligations and payments.
ReallyGoodStuff vs. Teach Simple
Here's a brief comparison between Really Good Stuff and Teach Simple: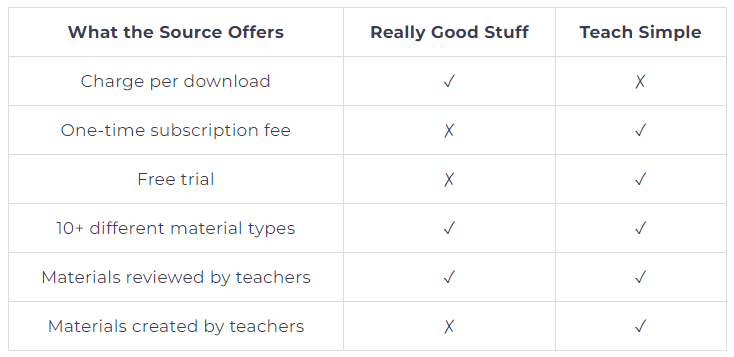 Really Good Stuff offers a variety of teaching resources, as well as tools and products you can use to design your classroom. The company has 30 years of experience in providing products for teachers, and they know how to put a price on it.
With materials costing up to $600 and teachers having to pay for products individually, you can end up spending thousands of dollars on products you don't even know if you'll end up using.
Instead of going down that road, you can choose ReallyGoodStuff, a subscription-based platform that offers premium, teacher-approved materials that won't make you break the bank.
Guidelines for reviewers of 'ReallyGoodStuff'
Really Good Stuff: new ideas in medical education is a collection of short, structured reports, limited to 500 words. The review of a paper in this section should take 20-30 minutes to complete. Many of these articles are descriptions of new ideas in curriculum design, teaching practice, assessment or evaluation and some describe attempts at programme or curriculum change. The new ideas should be no more than three years old and have been implemented, although they may be pilot programmes. They should not have been reported elsewhere in the peer-reviewed literature.
Other Really Good Stuff Alternatives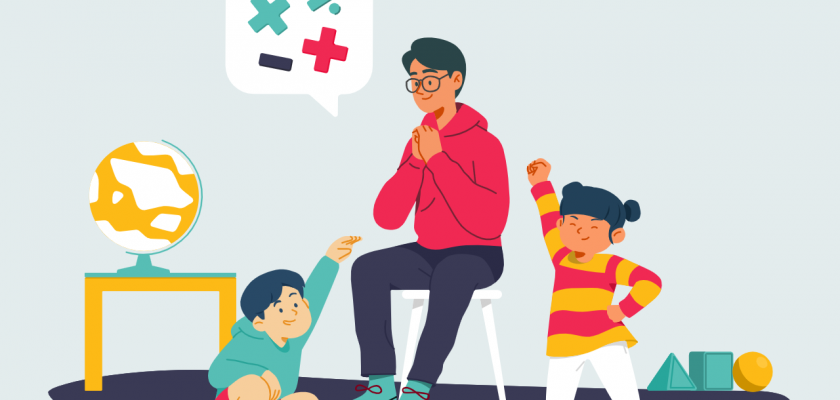 Not sure Really Good Stuff is the right choice for you? We've reviewed many other similar platforms that teachers can use to find inspiration for their classes—here are our favorites:
FAQ
Who Are Really Good Stuff's Competitors?
ReallyGoodStuff competitors include Lakeshore Learning, Excelligence Learning, Shopbop, Bodek and Rhodes, Ingram Book Group Inc, Long Motor Corporation, LuckyVitamin, Weissman's Theatrical Supplies, PassionRoses, WAI, Ffr, Cottage Hill Nursery, BuySeasons, Burris Optics, Elizabeth's Food, Harriet Carter Gifts, Omni Packaging, Beaver Street Fisheries, Professional Produce, Heritage Sportswear.
When Was ReallyGoodStuff Founded?
Really Good Stuff was founded in 1992.
How Much Money Does Really Good Stuff Make?
ReallyGoodStuff generates $37.7M in revenue.
What Industry Is Really Good Stuff In?
ReallyGoodStuff is in the retail industry.
What Type Of Company Is ReallyGoodStuff?
ReallyGoodStuff is a private company.
What Is Really Good Stuff's Website?
You can find the Really Good Stuff website at www.reallygoodstuff.com.