About MyHeritage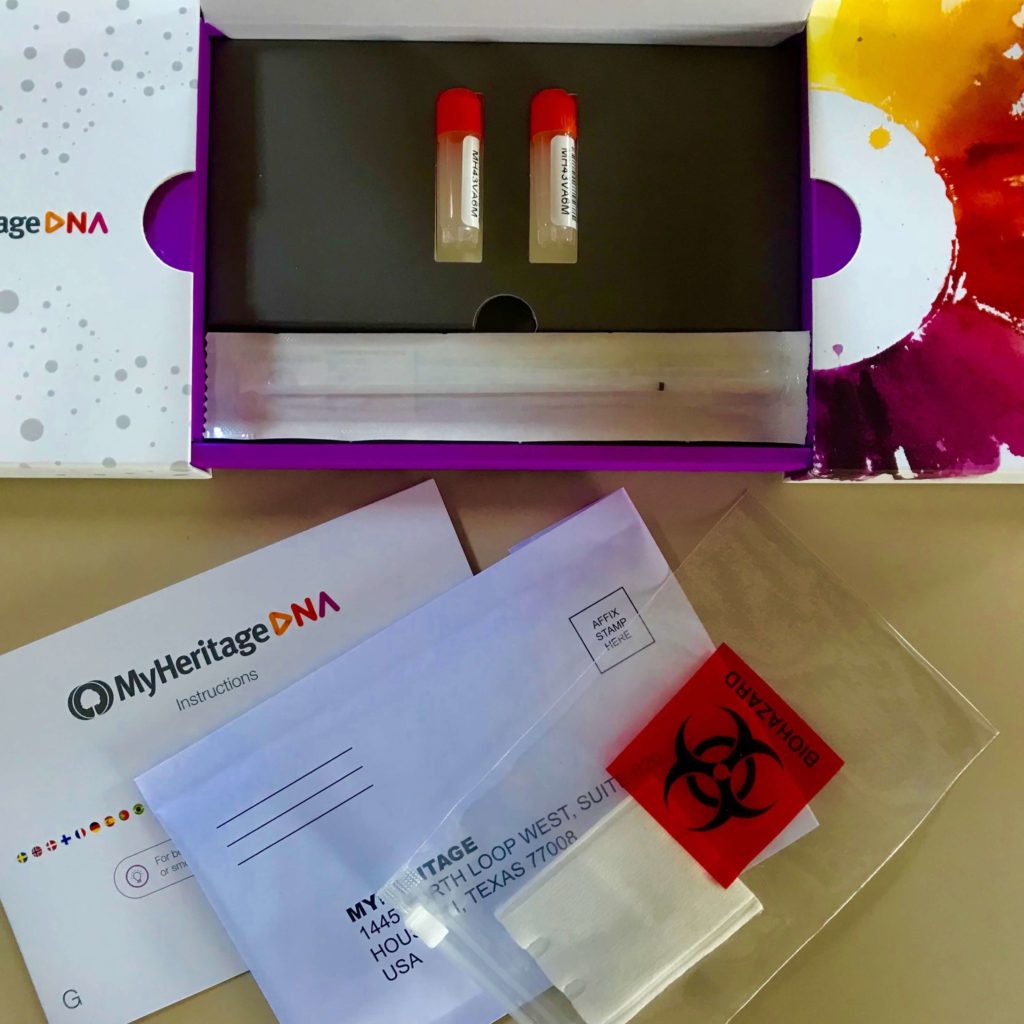 MyHeritage is a web-based company offering a range of services to help you learn more about your ancestors and your family's origins.
In this MyHeritage review, I will introduce you to this company, which sells DNA testing kits that can tell you more about your family's ethnic and geographic origins1 by comparing your DNA with the over 5 million different DNA samples in their database. They claim that they offer more specific DNA results than any other company.
Overview of MyHeritage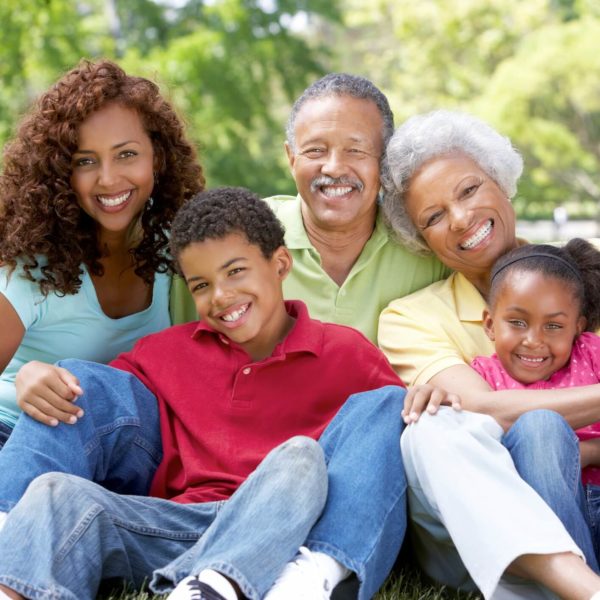 MyHeritage was founded in 2003 by Gilad Japhet, an entrepreneur and genealogist from Israel. MyHeritage began when Japhet created a software platform that helped people create detailed family trees online.
Since then, MyHeritage has expanded to offer a wide range of services to people interested in learning more about their family's past, or even locating living relatives.
With over 91k followers on Instagram and over 96 million users worldwide, MyHeritage has made a huge splash in the ancestry industry.
To use MyHeritage's services, you can sign up for a free account to start building your family tree or colorizing your photos. To access their full services and create a DNA profile, MyHeritage offers several options to get started.
Here's the full MyHeritage Price List:
Basic Plan – Free! Create a limited online family tree of 250 people
Premium Plan – $133 per year (with your first year at $101). Create a larger online family tree of 2,500 people and access some of MyHeritage's resources
PremiumPlus Plan – $211/year (First year deal: $156). Create an unlimited online family tree and access more of MyHeritage's historical resources and accuracy checkers.
Data Plan – $195/year (First year deal: $148). Make a limited online family tree of 250 people, but with access to all 16 billion MyHeritage records and more.
Complete Plan – $305/year (First year deal: $211). Make an unlimited online family tree and access every MyHeritage research resource and tool!
Most of these plans come with a free 14-day trial to get a sense of what your membership will include.
Keep reading my MyHeritage review as I explore the highlights of buying from this company!
Highlights
Build and share your own family tree
Digitize, colorize, and even animate your family's photos
Your DNA and ancestry is connected to a 5.6 million-strong DNA database and 16 billion historical records to help you learn more about your roots
Offers Ethnicity Estimates and Genetic Group reports with your DNA results
Popular website has been used by 96 million users around the world
Site offers access in 42 different languages
Access to online research to complement your DNA findings
Broad range of genetic groups in database produces detailed test results
MyHeritage DNA Review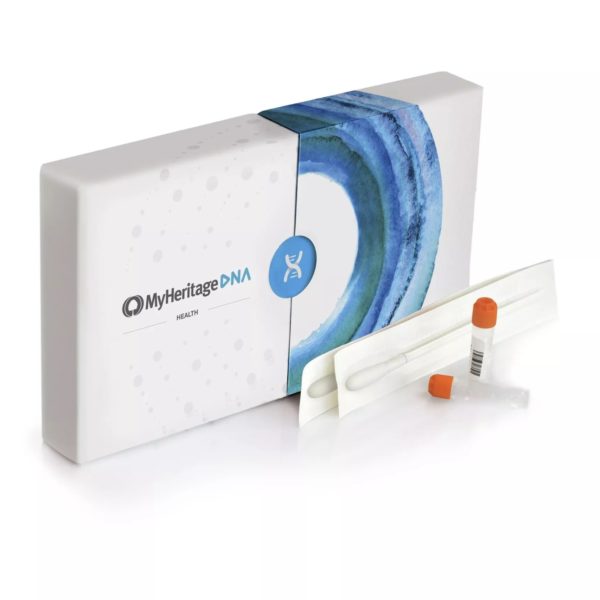 The MyHeritage DNA testing kit will help you learn more about your ancestors and their exact ethnic and geographic origins3. So many of us know very little about our families' pasts and want to discover more about where our ancestors came from! This DNA testing kit will give you the opportunity to do just that.
This kit is a great way for people whose ancestors immigrated decades or even centuries ago to uncover more about their family's lineage. It can also help people who were adopted learn more about their genetics and biological family tree4.
To use MyHeritage DNA, order the kit online and use as directed. You'll be given detailed instructions on how to swab the inside of your cheeks for about 45 seconds per side, and pack these swabs into vials which you then mail back to MyHeritage.
The company will then test your samples in their private and secure lab, which uses what the company calls microarray-based autosomal DNA testing. Your results will be kept safe with multiple encryptions. Only you can access your results online through your profile on the MyHeritage website.
When you complete this DNA test, MyHeritage will be able to give you an "Ethnicity Estimate." The company has 42 different broad ethnicity groups they can match you to, and you'll receive a percentage-based breakdown of your results.
This is an approximation of your ancestors' ethnicities from your mother's and father's side of the family. Your Ethnicity Estimate will include what percentage of your DNA comes from all of your detected ethnicities from both sides, for example: 50% Japanese, 50% Irish.
Once you have your Ethnicity Estimate, you can dive a little deeper into your roots with the MyHeritage "Genetic Groups" report.
Writing this MyHeritage review, I've learned that this part of your DNA results will give you more exact information on your ancestors' specific groups and geographic regions, matching you to some of the 2,114 genetic groups in their database.
Purchase the MyHeritage DNA test on sale for $60 (regularly $80).
MyHeritage Deep Nostalgia Review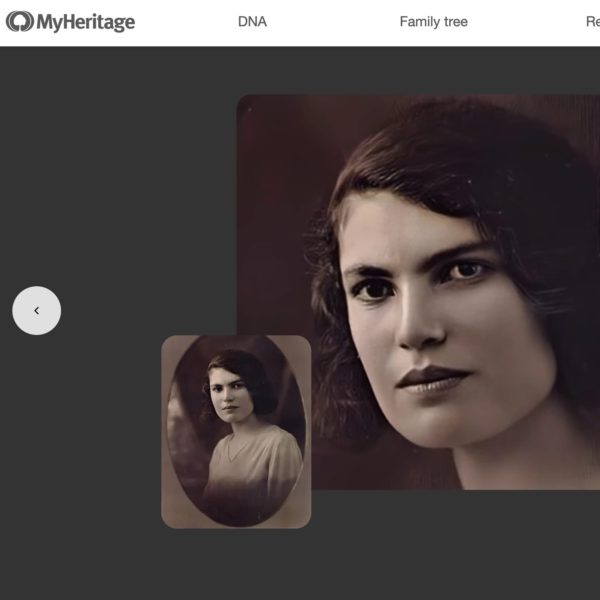 Want to experience your family photos in a new way? When you become a MyHeritage member, you'll have the option to upload your family photos to their website and see them come to life.
By using the MyHeritage Deep Nostalgia technology, you will be able to "reanimate" these old family photos. This means that you can make the faces of your family members move and make realistic expressions, showing you more of what they may have looked like.
Nostalgia is thought to play an important role in psychological resilience. Previous neuroimaging studies5 have shown involvement of memory and reward systems in such experiences.
The MyHeritage Deep Nostalgia uses special technology from D-ID, a video reenactment company. It does not allow you to put speech or sound over the video, and you can only use this tech on one face from each picture at a time.
To see your old family photos in motion, become a member and you can animate a few pictures for free, to get a sense of the service. If you become a paid subscriber, you can use the MyHeritage Deep Nostalgia service as much as you'd like.
MyHeritage Review
Keep reading this MyHeritage review as I explore more of this company's best-selling services! From their Family Tree to their Photo Enhancer, MyHeritage offers a range of unique ways you can engage with your family history.
MyHeritage Family Tree Review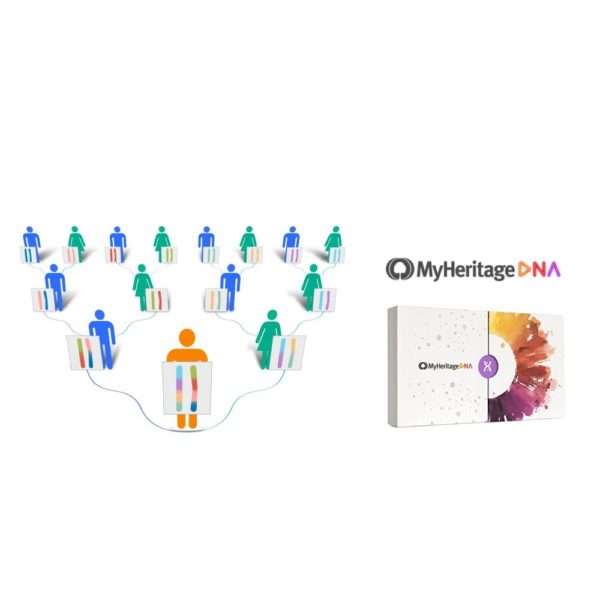 If you're the research enthusiast in the family, you'll definitely want to check out the MyHeritage Family Tree! This service is a great opportunity to create a detailed, online family tree that you can add to as you discover more family connections and records through MyHeritage.
Here's how it works:
Enter your name, gender, age, and birthdate into the Family Tree sign up.
Add the names, photos, stories, and dates of your closest relatives.
Use MyHeritage to compare your information with their billions of records, including birth certificates, obituaries, and censuses.
MyHeritage will send you family connections and historical details.
Continue adding to your tree as you learn more.
Share with your family members!
The services you have access to will vary depending on your membership type.
To use the MyHeritage Family Tree, start by signing up to become a MyHeritage member. You can create a limited family tree with up to 250 members for free, without any extensive record matching.
If you would like to add more people to your tree or get access to the full MyHeritage database and their automatic record searches, you must sign up for one of their paid memberships, beginning at $101 for your first year.
MyHeritage Research Review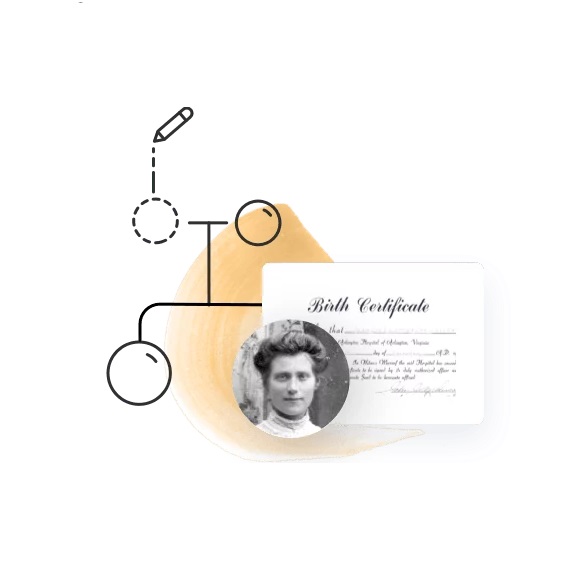 Dig deep into your family story with the MyHeritage Research tool. This research function will help you fill out your family tree and learn some fascinating things about yourself and the people in your life along the way!
This service allows you to search for your relatives using their first, middle and last names, as well as their place and year of birth. Even if you don't have exact information, MyHeritage Research will give you the most accurate results possible.
It will also give you access to other people's online family trees, so you will be able to easily locate relatives and identify common ancestors!
The MyHeritage Research page will pull your family's documents from billions of available resources. You can filter for the exact type of documentation you are looking for, choosing from the following:
Census and Voter Lists
Existing MyHeritage family trees created by other users
Birth Certificates
Marriage Certificates
Death Certificates
Photos
You can also look through archived newspapers, academic records, military service records, books, public directories, government documents like wills and land registration, and immigration and travel records, and more.
Try the MyHeritage Research tool by becoming a member. To get the most out of the MyHeritage Research, try the Data Membership for $148 for your first year. This will give you access to all of MyHeritage's records.
You get the full experience of the MyHeritage Research service, upgrade to a Complete Membership for $211 for your first year, which will also allow you to make an unlimited family tree.
MyHeritage Incolor Review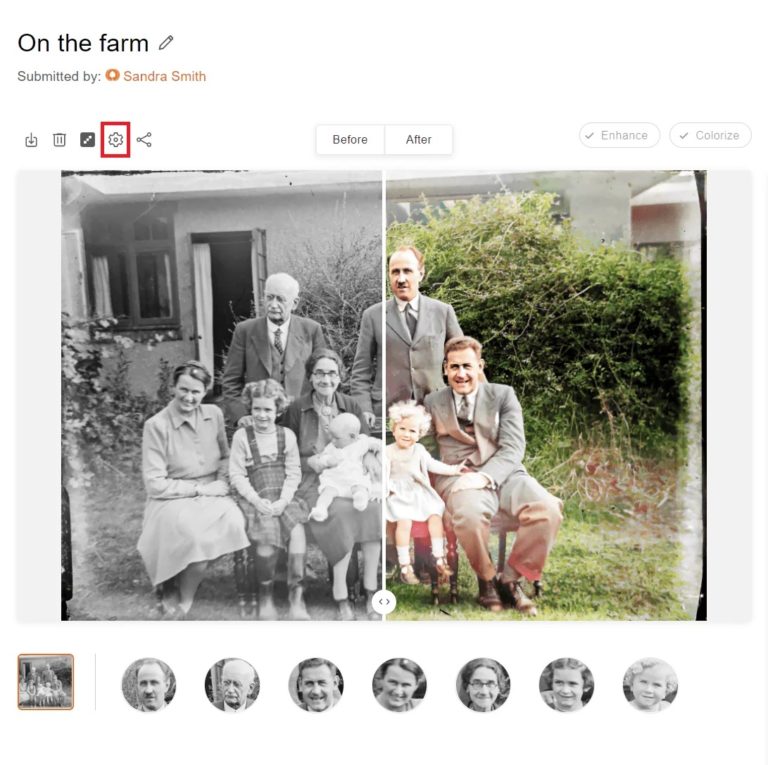 MyHeritage Incolor is a photo service the company offers to all users. This service allows you to upload family photos in black and white or faded colors in order to restore their colors.
After going through the MyHeritage Incolor process, your family photos will look more true-to-life and vivid, and give you a better idea of what both your family and their surroundings really looked like.
The colorizing process is not done manually, but instead uses an algorithm from photo service DeOldify to instantly color your photos. If you upload a picture that is black and white. The algorithm will make its best educated guess at the original colors and fill them in. If you upload a color photo, the Incolor service will simply amplify or restore the image to its original vibrant colors.
If you use the MyHeritage service for free, you can colorize up to 10 photos. With a Complete Subscription you can produce unlimited colorized photos. Complete Memberships begin at $211 for your first year.
MyHeritage Photo Enhancer Review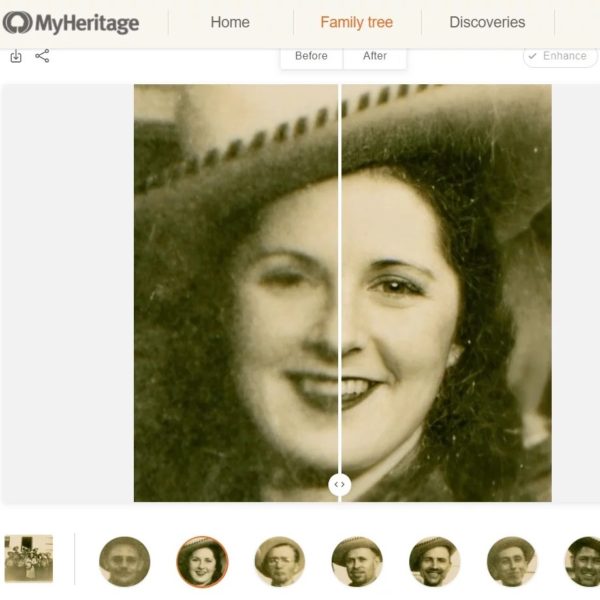 Want to see your family member's faces clearly for the first time? The MyHeritage Photo Enhancer is an amazing tool you can use to sharpen the focus of your old photos.
The MyHeritage Photo Enhancer uses a tool created by the same developers who made the Remini mobile app. It's new tech can "upscale," or increase the resolution, of old photos, making them sharp, clear, and realistic.
This enhancement is particularly helpful for clarifying old photos with blurry faces. Simply upload your family photos of choice into MyHeritage to use the Photo Enhancer. In a few seconds your photos will be enhanced and ready for sharing or printing.
If you have already used the Incolor tool on your photos, no worries – you can always use both on the same picture!
You can use the Photo Enhancer on several photos by signing up for a free MyHeritage membership. If you would like to use the Photo Enhancer on unlimited photos, sign up for a Complete Membership beginning at $211 for your first year of membership.
Who Is MyHeritage For?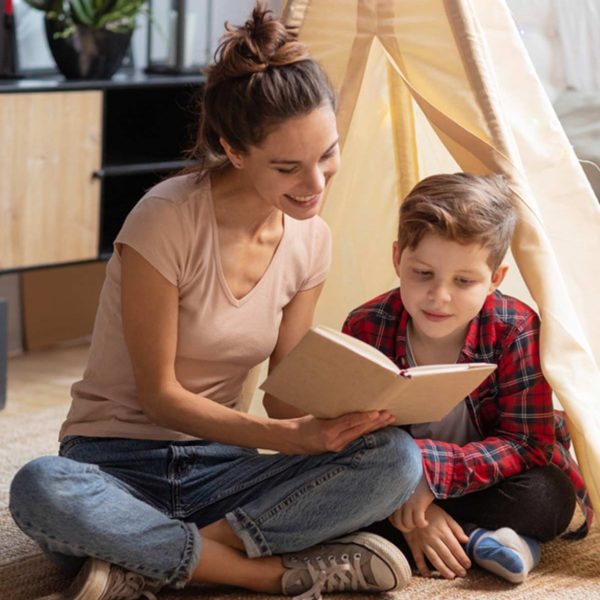 During this MyHeritage review I learned that this company's resources are designed for anyone interested in learning more about their ancestry through their DNA or by connecting to their family tree.
People who do not have precise information about their family's origins will appreciate this brand's MyHeritage DNA test. Which will identify your ethnic background and the regions your ancestors came from by comparing your results to the thousands of "people groups" in their database.
That could include those whose ancestors immigrated a long time ago and may have lost touch with their roots, or have only vague or partial information on their ancestors. Others whose ancestors experienced historical tragedies. Such as slavery or forced displacement may be able to learn more about their family's origins through both DNA and MyHeritage Research.
Additionally, people who are adopted or have limited knowledge of their biological ancestors may want to learn more about their ethnic and regional roots through DNA testing.
MyHeritage's unique services still have a lot to offer for people. Who have an existing sense of their ancestry, have already received DNA results, or are more interested in recent history.
By becoming a member, you can optimize and preserve your family photos, find surprise connections and meet new relatives. You can also search through their massive database of billions of records through the MyHeritage Research service, which is constantly updated.
These records include birth, death, and marriage certificates, censuses, publications, government documents, and more. Anyone with a knack for research and record-keeping will love uncovering more about their ancestors through their research, and being able to save all their discoveries and connections in one place on their own family tree.
MyHeritage is also ideal for people who want to thoroughly document and pass down their family's stories to the next generation.
How Does MyHeritage Work?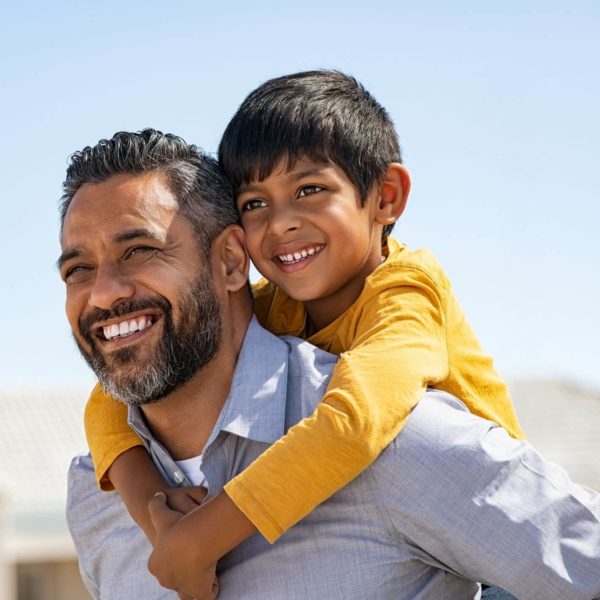 To use MyHeritage, sign up for a membership through their website. You can opt for a free membership, which will allow you to use some of their services in a limited way.
You can also choose to buy a paid membership, which will give you access to more of their records. Let you make a huge family tree, and allow you to colorize and enhance unlimited photos!
MyHeritage lets you search through their records and contribute entries to your family tree for yourself. Also has advanced search capabilities depending on your membership level. They can cross-reference your information with their billions of records, to find information for you and auto-populate your family tree.
If you want to learn about your individual ethnic or geographic heritage. You can also complete a MyHeritage DNA kit, and provide a sample that will be analyzed to determine your personal ancestry.
MyHeritage Reviews: What Do Customers Think?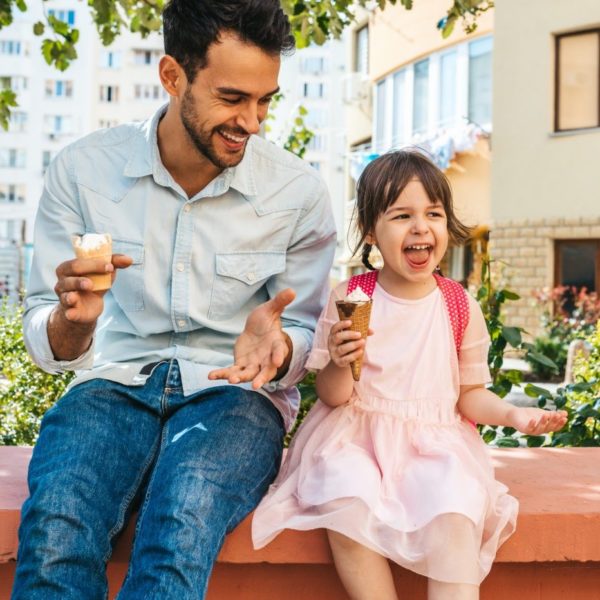 MyHeritage doesn't have member reviews available on their site. But they do have an astonishing 17k reviews on customer review website Trustpilot
Many reviews are from members who used the MyHeritage DNA service and have found unexpected and meaningful information on their family history. One such glowing MyHeritage review is from a member expressing. Their surprise at discovering that their ancestry from over a thousand years ago included royalty!
Customers also seem to love the brand's approach to customer service. One customer shares their positive experience with customer service, writing in their MyHeritage review, "I was very happy with my experience. The lady who assisted me was very nice and helpful. If I need more advice in the future I won't hesitate to contact myHeritage again."
Another customer compliments their timely and friendly service, writing, "I needed to switch my sons dna from an inactive account to my active one and what I thought was going to be a lengthy process was not. They accommodated everything in such a short time frame. Greatly impressed and appreciative."
This company also has reviews on Amazon, where you can purchase their MyHeritage DNA kit. While some Amazon customers expressed dissatisfaction that they could not access all of their results without purchasing a membership, most were pleased with their results.
Customers on Amazon appreciate that MyHeritage not only gave them Ethnicity Estimates but was able to more specifically pinpoint some of their ancestors' regions. One Amazon customer reports in their MyHeritage review:
"Not only was MyHeritage able to verify for me that I was African, but it was able to pinpoint the location to KENYA…I can see how this company is on top as many online reviews and top lists place them."
MyHeritage is also the subject of lively discussion on Reddit. Where users post their results and discuss their findings. One woman who used MyHeritage enjoyed her DNA test process, sharing in her MyHeritage review:
"Both my grandmothers are from England. I don't really know anything about my ancestry past my grandparents and the results pretty much matched my expectations but I'm very new to this so I'm excited to do a bit of digging to get as much info as I can here!"
MyHeritage customers are impressed by the company's customer service. The level of detail and information available through their DNA Tests and website resources.
Is MyHeritage Worth It?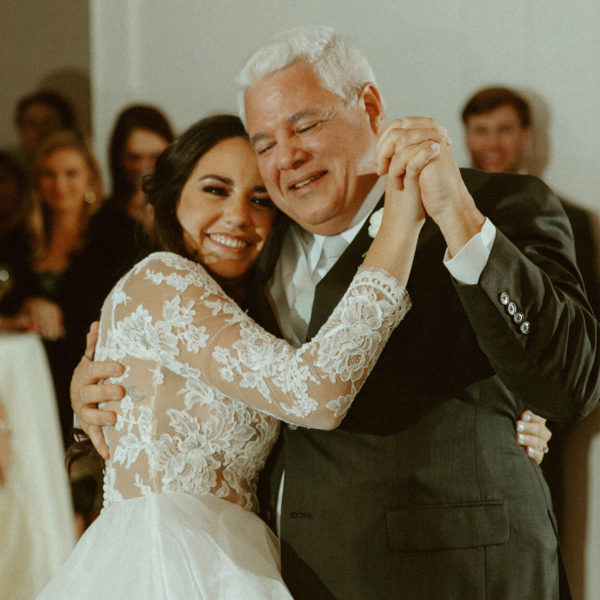 MyHeritage has a range of thoughtful services that can help you understand more of your family's genetics and history.
MyHeritage combines the physical and cultural elements of your family to help you paint the whole picture of your family's past. You can test your DNA to determine your family's ethnicities and genetic groups, or search the site's billions of records. Then, you can even connect with living relatives by exploring other users' family trees and connecting with them!
While some of MyHeritage's memberships have a higher price point. You can always begin with their two-week free trial to see if their services are right for you. Their DNA test is comparably priced to other ancestry DNA services and is currently on sale, too.
Those who've become members seem thoroughly satisfied with MyHeritage. The customer feedback for this brand has been positive. As people have loved the thorough research process and great customer service.
With all this in mind, for the purpose of my MyHeritage review, I can confidently recommend. This brand to anyone interested in exploring their DNA and family history.
MyHeritage Promotions & Discounts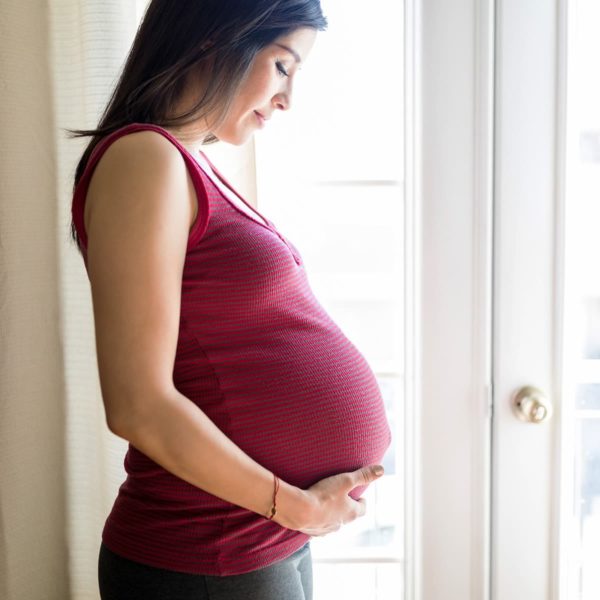 When you sign up for a paid membership you can receive a free two-week trial to try out their services.
They also currently have a sale on their MyHeritage DNA Test, now on sale for $60 (regularly $80).
Where to Buy MyHeritage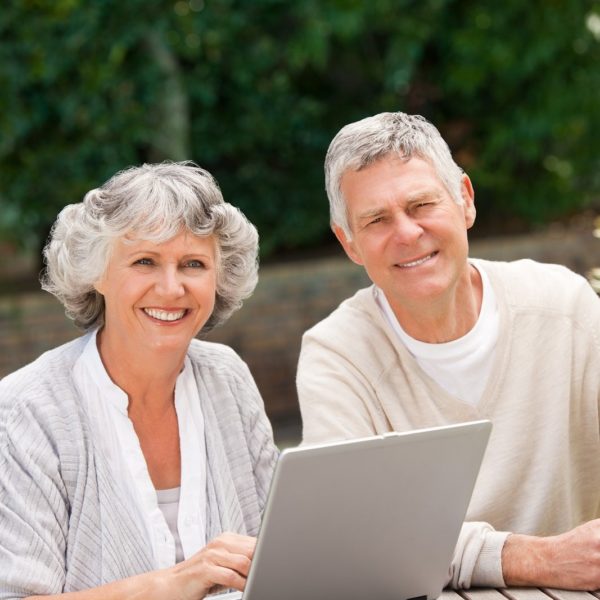 You can sign up for all MyHeritage DNA tests and memberships on their official website. You may also be able to find their MyHeritage DNA test kits on Amazon. You will still need to use the official site in order to set up a membership to get your secure results.
FAQ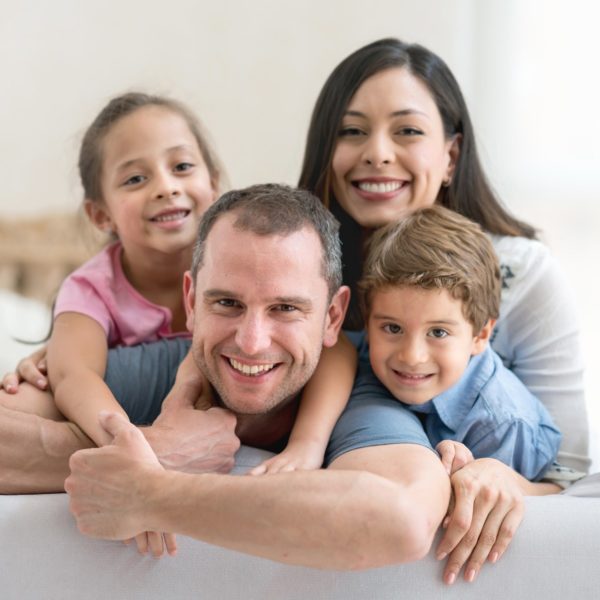 Who owns MyHeritage?
Founder Gilad Japhet owns MyHeritage.
How do I get MyHeritage for free?
You can sign up for MyHeritage for free through their official website, making you a MyHeritage member. This will allow you to do research, build a small family tree, access some limited services, and access special paid membership offers.
Does MyHeritage ship internationally?
Yes, MyHeritage ships to many countries internationally. Visit the MyHeritage site to start the ordering process and find out the exact details for your country.
What is MyHeritage's Shipping Policy?
MyHeritage will send you your DNA Test in the mail. Once you're ready to return your DNA sample, you are responsible for paying for postage. Visit the MyHeritage site to start the ordering process and find out the exact details for your country.
What is MyHeritage's Return Policy?
If there are any issues with your MyHeritage service and you are looking for a refund. You can contact the company through your MyHeritage membership page or give them a call.