It may seem strange to put DIY and online shopping in the same basket, but ManoMano does exactly that, and with great success! If you're confused about what we mean by this, read our ManoMano reviews of the different aspects of this online marketplace to see how this company has pioneered a new way of shopping.
If you're a DIY enthusiast, an avid gardener, or interested in crafts and decorations, don't go anywhere—you'll certainly find this review useful.
What Is ManoMano and How Does It Work?
ManoMano is an e-commerce platform offering various products and services, but with a strong emphasis on gardening and DIY products. However, ManoMano isn't your regular online shopping platform, as this DIY marketplace puts buyers in contact with e-merchants, meaning customers can choose from a variety of different brands when shopping for home improvement tools.
The ManoMano shopping experience is seamless—all one needs to do is head to the website and start browsing the many product categories at the best available prices. Customers can even place an order without creating an account just by entering an email address to receive the confirmation email and track the order.
Who Owns ManoMano?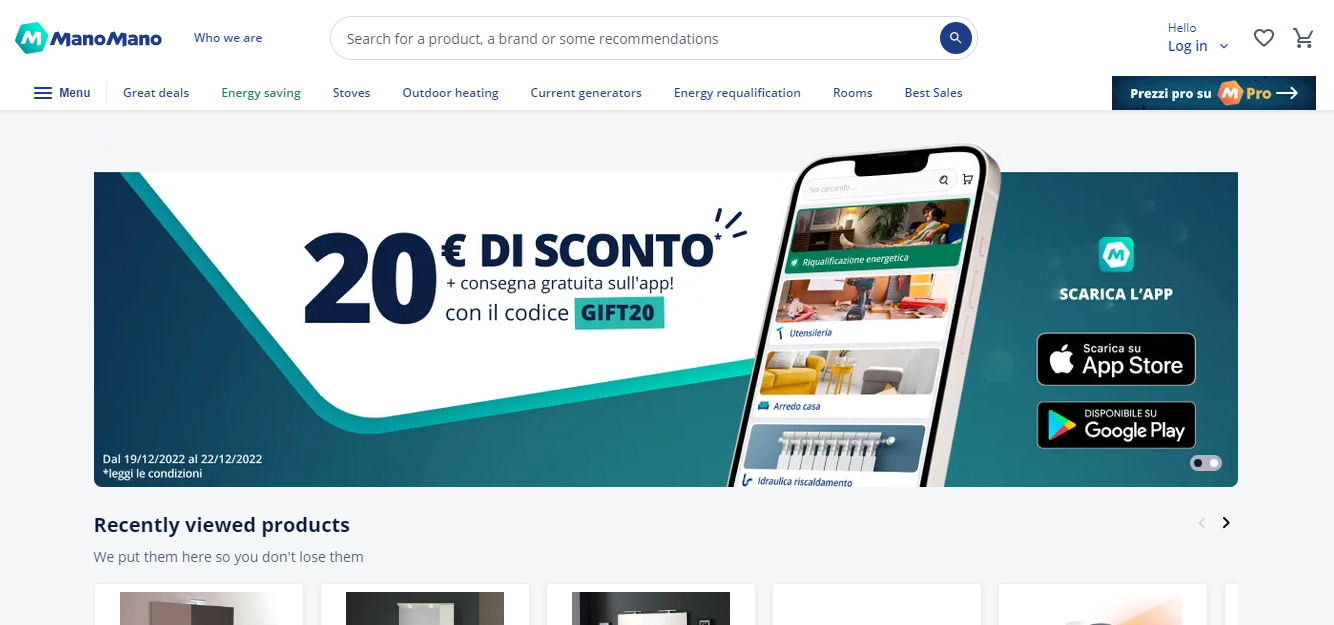 ManoMano is a French company founded in 2013 by two co-workers, Philippe de Chanville and Christian Raisson. Prior to founding the company, they were both business executives, and they used this experience to develop the ManoMano business model. They've had great success not only in France but in other European countries too, including the IT.
ManoMano Main Offers
ManoMano has a great selection of products from third-party retailers, neatly organised into separate categories. In the following sections, we'll take a look at the most prominent ManoMano categories and tell you what you can hope to find there!
Garden and Outdoor
ManoMano reviews by IT buyers confirm our suspicions—the 'Garden and Outdoor' category is one of customers' favourites. In this category, users can shop for garden furniture, swimming pools, different garden buildings, BBQs and other outdoor cooking appliances, but also plants and flowers. There's much more to this category—the offer is too extensive to list in full, so you can rest assured you'll find everything you need for your outdoor space at ManoMano Garden and Outdoor.
Tools
As we said, ManoMano is renowned as a DIY marketplace, so the 'Tools' category is of utmost importance. And we weren't disappointed looking at this section for this ManoMano review, as it offers both hand and power tools, but also specialist tools and some heavier machinery. In this category, you can also find car accessories, from spare parts to interior accessories.
MAKITA 18V 1.5Ah Impact Driver Drill + Accessory Kit – HP457DWE10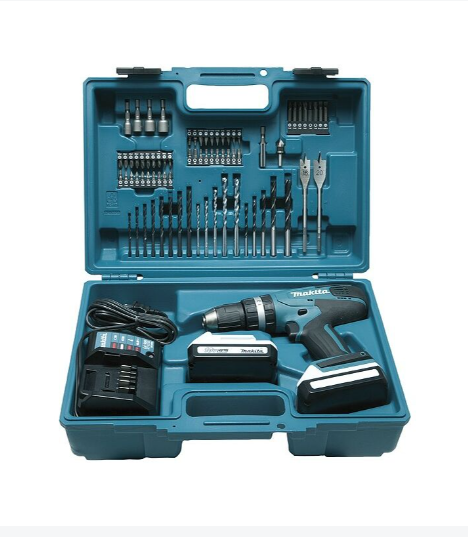 Description
Features:
2-speed impact drill driver, compact and lightweight
13 mm single ring keyless chuck
Precise torque adjustment on 16 positions + drilling position + impact drilling position
2 speeds with metal gears guarantee reliability and efficiency when drilling and screwdriving
Better control thanks to the electric brake, the machine stops when releasing the trigger
Rotation reverser
Excellent grip thanks to the ergonomic handle with Softgrip coating
Specially shaped machine, battery and charger: not compatible with standard machines, radios, lamps, Li-Ion batteries and chargers .
Equipment:
2 x 196366-5 Battery BL1813G (Li-Ion 18 V – 1.5 Ah)
Hammer Drill, TEENO Cordless Drill Driver, 20V, 2 x 2.0Ah Batteries, 45Nm, 20+3 Torque Settings & 2 Speeds, Gloves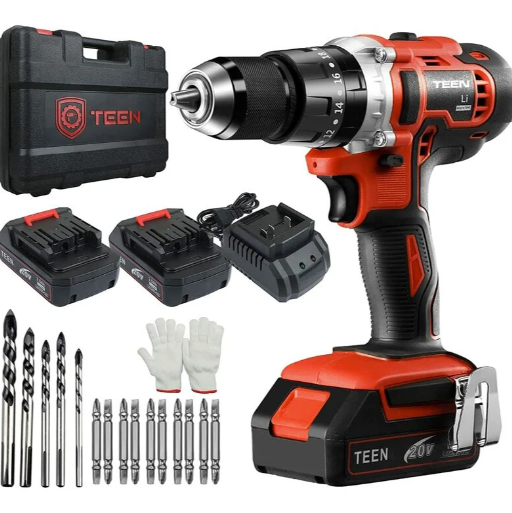 Description
[Percussion Drill Driver] – It is equipped with three functions, drill, percussion drill and screwdriver with 20 settings that guarantee precision for drilling wood, metal, plastic, as well as screwing all types of screws.
[More Working Time with 2 Batteries] – 2 x 2.0 Ah batteries can be recharged in 1 hour; The cordless drill driver offers a drilling power of 45Nm of maximum torque.
[2 Speed ​​Selector] – Variable between two speeds (0-650rpm and 0-1650rpm) for drilling, screwdriving, hammer drilling, allows you to choose the right power; A large 13mm metal chuck can drill larger holes, allowing for more uses.
[Ergonomic Design] – Built-in LED light to better illuminate dark areas, the indicator shows the battery power capacity in real time; Easy to carry thanks to the sturdy belt hook (fifth photo).
Home and Living
The 'Home and Living' category is filled with furniture for all areas of the home—the dining and living room, bedroom and hallway, and nursery furniture as well. You can also get bedding, soft furnishings, and home decor.
Hot air popcorn machine – red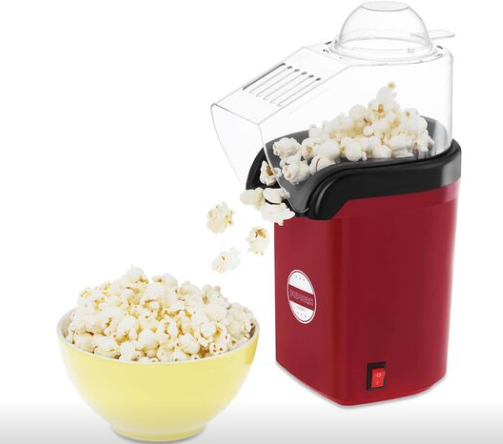 Description
With the bredeco BCPK-1200-W hot air popcorn machine you can make popcorn like a pro, store it and serve it hot. Designed for private use, the machine is ideal when you want to spend an evening in front of the TV and munch on delicious fresh popcorn with family, friends or alone.
Vacuum machine for food – 440 W – Seals bags up to 31 cm – Stainless steel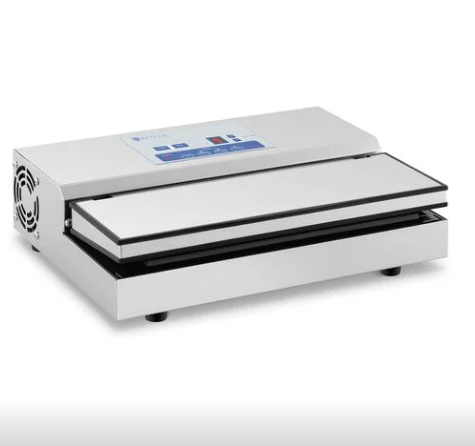 Description
Professional vacuum machine RCVG-41 by Royal Catering
Protect your foods and extend their shelf life with this RCVG-41 vacuum sealer from Royal Catering's gastronomy equipment. With this machine you can keep meat, vegetables, herbs and sauces fresh. You will therefore have a durable and essential machine for creating exquisite dishes in restaurants, hotels or catered events. Food, but also other products such as cosmetics or electronic parts, can be kept away from dust and dirt in a safe and space-saving environment.
The sealing machine completely sucks the air out of the plastic bag thanks to the 440 W power of the double pump. The locking mechanism ensures that the bag is not damaged and that no air can escape. The dimensions of the packaging bag can be individually determined up to a width of 31 cm. Once the vacuum has been reached, the opening of the bag will be sealed with a seam. This prevents food spoilage processes such as oxidation, during which fungi or bacteria can form. Food stays fresh longer and can be kept frozen for several months. Sealed ingredients are also suitable for vacuum cooking.
Bathroom
The 'Bathroom' section at ManoMano has absolutely everything you may wish for in your bathroom. Besides bathroom furniture, showers, and accessories, you can also get more luxurious items such as hot tubs and saunas.
SUSPENDED BATHROOM FURNITURE WITH INTEGRATED WASHBASIN AND 120 CM MIRROR BERLIN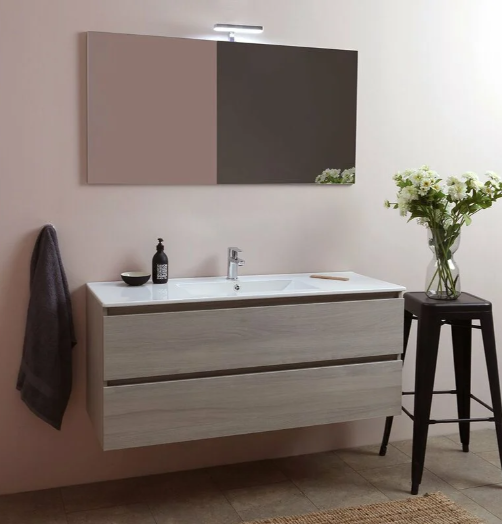 Description
SUSPENDED BATHROOM FURNITURE 120 CM WITH WASHBASIN AND MIRROR
A Kiamami Valentina bathroom cabinet is synonymous with attention to design and product quality guaranteed by Made In Europe production. This 120 cm suspended furniture is equipped with an integrated ceramic washbasin with a central bowl. The base is equipped with two spacious drawers with soft closing that protects them from possible knocks. The finish of the light wood furniture is called Olmo Leone and is easily adaptable even to already furnished environments.
furniture 120 x 46 cm
integrated sink with single bowl
flush mirror 120 x 60 cm
The price of the offer does not include taps and drains, the accessories can be purchased in the appropriate dedicated sections in our catalogue. The large flush-to-the-wall mirror, essential in every bathroom, helps to give brightness to the room, making it appear larger and more spacious. In the KV Store bathroom furniture proposal you can find the entire Berlin suspended bathroom furniture series available in different sizes and finishes. 120cm
BATHROOM FURNITURE 120 CM WITH 2 DRAWERS PROMENADE DOUBLE WASHBASIN LED LIGHT | BERLIN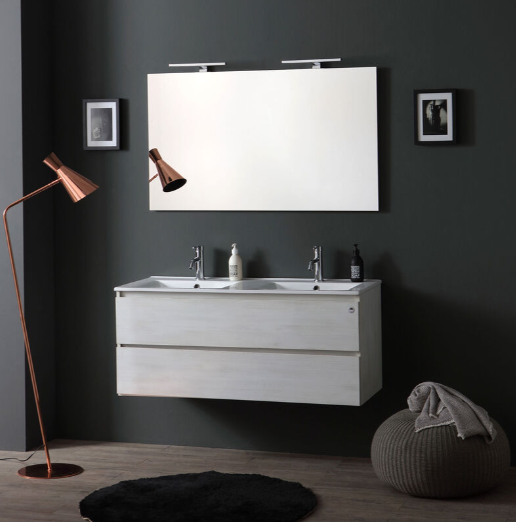 Description
120 CM CABINET WITH TWO DRAWERS AND TWO PROMENADE WASHBASINS
This complete bathroom furniture  belongs to the well-known Berlin furniture series. The newly presented piece of furniture has a size of 120 cm and has two spacious and comfortable drawers to hold towels rather than cosmetics and various products, allowing you to maintain order and harmony within your bathroom. KV Store updates the suspended bathroom furniture category, making this available. The composition includes:
the base of the cabinet with two drawers
the ceramic sink with two basins
the polished edge mirror with two LED lamps
The finish chosen for this article is the Promenade one , i.e. an ash grey, a neutral but stylish colour. This gradation also allows easy insertion of this piece of furniture in pre-existing bathroom environments and therefore with already defined shades. Like the rest of the furniture in the Berlin line, this too is produced in Europe to a design by Kiamami Valentina. The taps and the drain siphon are not included, which can be purchased separately, always signed by KV Store.
Heating and Plumbing
Many of the ManoMano IT reviews praise the 'Heating and Plumbing' section for its usefulness—here, you can buy electric heaters and radiators, boilers, stoves and fireplaces, as well as plumbing supplies (pipes and fitting, taps, and much more).
Black crystal infrared heater 13,9x11x74,2 cm SINED A2000VN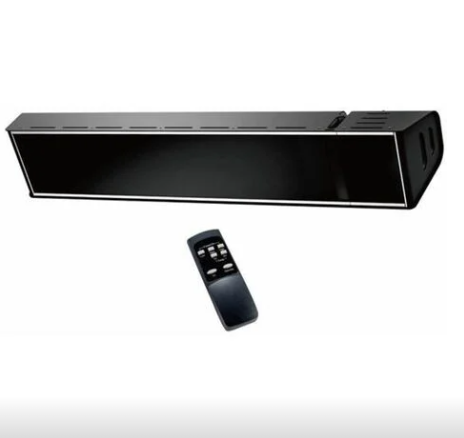 Description
Practical Sined IR-A infrared heater with black protection crystal and supplied remote control that manages the 3 power steps 33-66-100% to optimize electricity consumption according to heating needs. A real warm black glass 13.9x11x74.2 cm The
elegant design distinguishes our high-power glass-ceramic heater, it can heat people within an area of ​​up to 10 square meters.
Infrared heater with Black Schott patented ceramic glass. This glass is particularly suitable for outdoor use thanks to its resistance to heat and thermal shock, corrosion and bad weather. It also reduces light glare which can be a dangerous and annoying problem.
The warm black glass has been designed and crafted in such a way that it manages to blend into its surroundings and any interior and exterior décor.
Wall reflective eyelid heater 59,6×13,5×32 cm SINED A2000MUR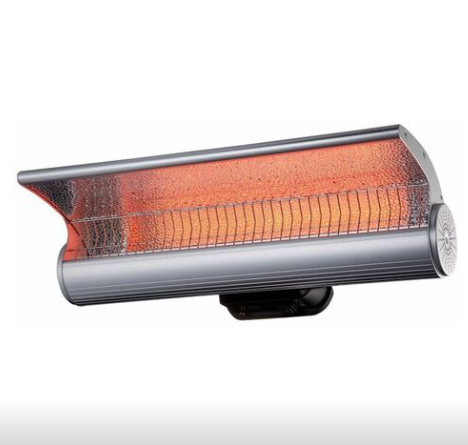 Description
Reflective wall infrared heater 2000w Practical and economical IR-A infrared lamp with remote control, also excellent as a wall heat diffuser. Total power 2000 W. Protected against water jets with IP65 cm 59.6×13.5×32
Practical and economical wall heater with reflective eyelid with remote control, also excellent as a wall heat diffuser. Total power 2000 W. Protected against water jets with IP55
The heater has a built-in timer function for switching off, which can be set from 1 to 13 hours
Technical features:
– 230-240V~- IP65 and class I
– European design patent registered , unique on the market, suitable for any outdoor decor
– Golden extra low halogen lamp, shortwave infrared instant heating
– Aircraft grade extruded aluminum body with stainless steel fittings (grid, screws)
Lighting
Lighting is an essential addition to every home, and ManoMano knows this. On the platform, you can find many indoor and outdoor lighting fixtures, many different types of lightbulbs, and even portable lights such as lanterns and head torches.
Lámpara de techo LED WiFi de BKLicht inteligente I App y remote control I dimmable I CCT I RGB I control by voice I compatible with iOS y Android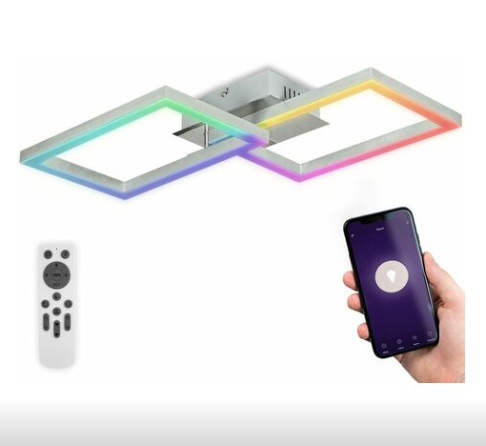 Description
BKLicht I Smart WiFi LED tech light I Application and remote control I Regulable I Warm white, neutral white, cold white I De colores I Control by voice I iOS and Android
Control: The LED Frame smart techo lamp can be rotated and controlled via the smartphone using the Tuya application and remote control. You can also manage by voice
Functions: Color temperature adjustable by steps and in continuous form (CCT 3.000-6.500K), colors and selectable color programs (RGB), continuous regulation, control by voice, timer of 30 minutes, nocturna light function, nocturna light regulate the lamp to approximately 10% and warm white. Se pueden almacenar dos favoritos en el sendo a distancia. All settings are viewed using the memory function
Power: The workshop techo lamp has 2 powerful LED light sources with a total of 30W. With a total of 3,300 lumens, they brilliantly light up estancias such as dormitories, meals, summer rooms, workshops or kitchens.
Rustic country style ceiling pendant lamp with 6 hemp and iron ropes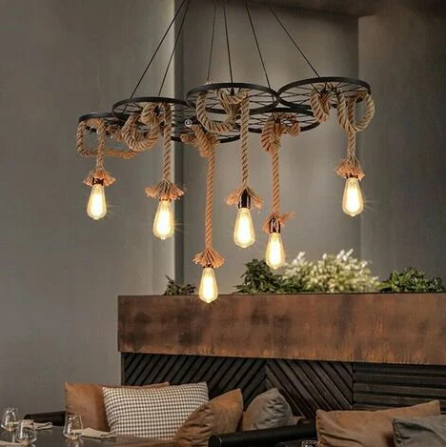 Description
Pendant lamp with a rustic design equipped with 6 natural bamboo hemp ropes and 6 painted iron circles.
Perfect for decorating your home with originality, also suitable for decorating bars, pubs, restaurants, taverns and wherever you want.
Features: Equipped with 6 E27 bulb holders (BULBS NOT INCLUDED) Length 1100 mm Height 1300 (see photo). Material: Painted iron and hemp Power supply: 240v Weight. 4.4kG
Ornamental games with plants and flowers can also be created on the 6 wheels to make your interiors even more warm and welcoming.
Each E27 fitting supports max 60W bulbs
WE REPEAT: BULBS NOT INCLUDED. PLEASE NOTE: IN ORDER TO AVOID USELESS RETURNS, OF VOLUMINOUS ITEM WITH REASON "INACURATE DESCRIPTION" PLEASE ASK THOSE WHO HAVE DOUBTS TO ASK BEFORE PURCHASING.
Electrical
In the 'Electrical' category, there are various security and home automation systems, circuit protection necessities, cables, switches and sockets, and other electrical gadgets. So, if you want to DIY your electrical installation, you can get everything you need at ManoMano.
However, if you're buying a house, you should inquire about the installation, as this is one of the essential questions you need to ask when looking at a house.
Electric Cooker SEX-554N 4 Cooking Zones Gas Burners Electric Oven Class B Dimensions (H x W x D cm) 85 x 50 x 50 cm Color Stainless Steel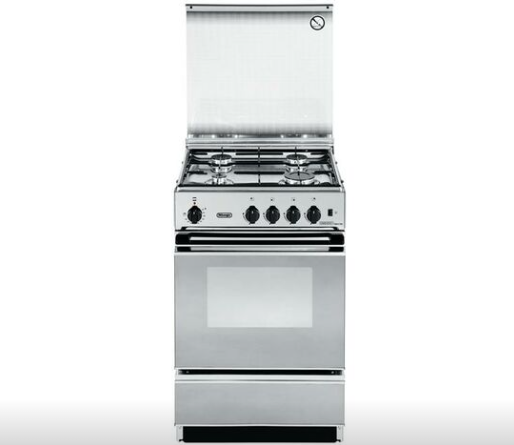 Description
De'Longhi SEX 554 NED. Product type: Cooker, Color of product: Stainless steel, Control type: Rotary. Hob type: Gas, Total number of burners: 4 Zone(s), Top surface type: Enamelled steel. Oven size: Small, Oven power source: Electric, Oven net capacity: 40 L. Energy efficiency class: B, Energy consumption (conventional): 0.91 kWh. Width: 500 mm, Depth: 500 mm, Height: 850 mm
Design
Product type: Stove
Product colour: Stainless steel
Control type: Rotary knob
Built-in display: No
Handle colour: Stainless steel Housing
material: Stainless steel
Control position :
Delonghi SEX 8542 N ED Kitchen 4 burners 2 electric plates with stainless steel electric oven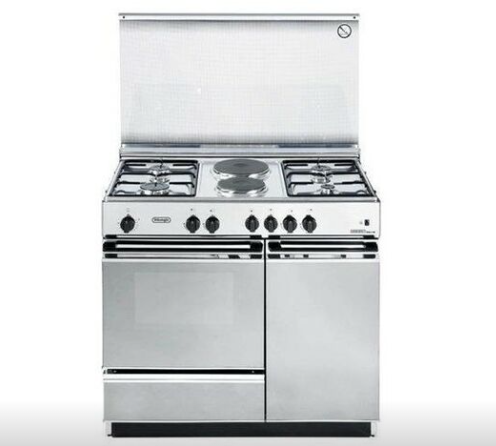 Description
For the house by the sea or in the mountains, in the spaces of the dependance or the tavern, the De'Longhi freestanding kitchen from the SMART line is the perfect combination of economy and guaranteed quality, always made in Italy.
The numerous colors and the simplicity of the functions make it an excellent answer in the solutions to be adopted for those spaces that require small investments and little maintenance.
Grill : Yes
Type of stove/cooking zone 2 : Large
Diameter of stove/cooking zone 1 : 145 mm
Visual window : Yes
Aggregate power (electrical) : 4815 W
Floor Tiles and Flooring
Reviews of ManoMano talk about the 'Flooring' category as another useful addition for anyone who wants to DIY a large portion of their home. Besides tiles, there's concrete, wood, and laminate flooring, but you can also choose from the good selection of carpets and rugs.
Natural Rectified Wood Effect Porcelain Tiles 16×100 Just Venice Dark Oak – Gardenia Orchidea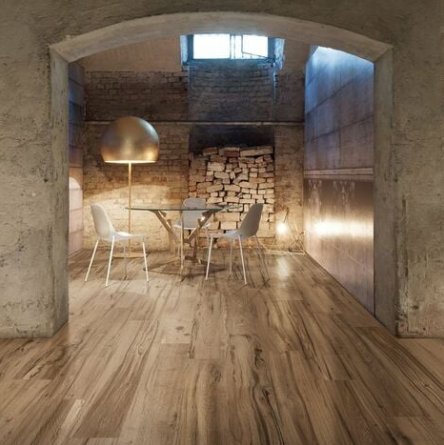 Description
Natural rectified colored body porcelain stoneware Just Venice Dark Oak 16 x 100 cm – Gardenia
Series: Just Venice
Brand: Gardenia Orchid
Rectangular shape
Thickness: 8.5
Size: 16×100
Effect: Wood
Material: Colored Body Porcelain Stoneware
Animal Care
Although often overlooked, the 'Animal care' category is just as well-stocked as the rest of them. If you're a pet owner, you can find everything your pet might need. Cats and dogs are prominently featured, so you can buy food for them, but also clothing, toys, and accessories. You can purchase fish tanks or bird cages, and also get farming supplies and beekeeping equipment!
CHEMI VIT ESSENTIAL Adult Dog – Pack of 650 gr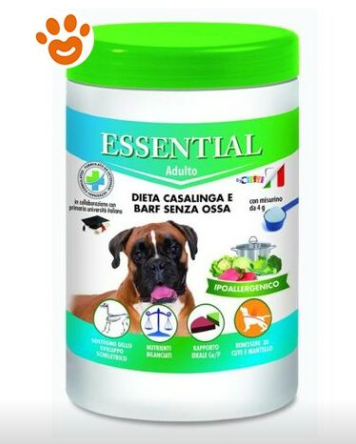 Description
Description: ESSENTIAL Adult Dog is the complete supplement, essential for integrating the homemade, elimination or boneless BARF diet of adult dogs. It contains vitamins, macroelements and mineral trace elements, normally lacking in home diets. Antioxidant nutrients support the immune system; the correct ratio of calcium, phosphorus and vitamin D contributes to the well-being of the skeletal system, avoiding the risk of deficiencies or possible excesses. With a reduced allergenic power, ESSENTIAL Adult Dog is also suitable for dogs suffering from food allergies or intolerances.
Composition: Dicalcium phosphate, Maltodextrin, Calcium carbonate, Potassium chloride, Magnesium sulphate anhydrous, Sodium chloride. Additives: Nutritional additives: Vitamin A 150,000 IU/Kg, Vitamin D3 15,000 IU/Kg, Vitamin E 8,000 mg/Kg, Vitamin B1 100 mg/Kg, Vitamin B2 304 mg/kg, Vitamin B6 80 mg/Kg, Vitamin B12 1 ,6 mg/Kg, Niacin 800 mg/Kg, Biotin 3 mg/Kg, Choline chloride 80,000 mg/Kg, Vitamin C 4,000 mg/Kg, Vitamin K 10 mg/Kg, Folic acid 12 mg/Kg, Calcium DPantothenate 880 mg /Kg, Zinc chelate of glycine, hydrate 5.725 mg/Kg (Zn 1.500 mg/Kg), Manganese chelate of glycine, hydrate 565 mg/Kg (Mn 130 mg/Kg), Ferrous chelate of glycine, hydrate 3228 mg/Kg Kg (Fe 750 mg/Kg), Copper chelate of glycine, hydrate 582 mg/Kg (Cu 149 mg/Kg), Sodium selenite 2.2 mg/Kg (Se 1 mg/Kg), Potassium iodide 41 mg /Kg (I 31.5 mg/Kg). Analytical Components: Crude Protein 5.2%, Crude Oils and Fats 1.3%, Crude Fiber 0.01%, Crude Ash 67%, Moisture 4.5%, Calcium 12%, Phosphorus 4%, Sodium 1.5%, Magnesium 1 %, Potassium 7%. Instructions for use: see table.
FEANDREA Cat Tree, 206 cm Cat House, Light Gray by SONGMICS PCT190W01
Description
Finally, a Throne That Fits: The couch just isn't tall enough. On top of the wardrobe, it's not comfortable enough. This 206cm cat tree is ideal! Your regal cats can sit on the upper kennels and observe everything under their control
Cat room tour: On the ground level, a playground for cats to play. On the first floor, a hammock for relaxing. On the second floor, a cave as a bedroom and a basket for sunbathing. On the third floor, another bedroom. On the top? Here are the thrones
No Toppling, Your Majesty: Featuring a reinforced base for extra stability and an anti-toppling kit for added safety, this cat tower is durable and stable for even the most energetic cats
Save Your Sofa: Has your sofa suffered from their fidgeting claws? Enough! Thanks to the sisal scratching posts on each level of the tree, your cats will find the right place to let off steam
Make your cats happy: Spoil your cats with this cat house, so they don't feel lonely when you are away from home, and let them play in complete relaxation
Kitchen
Want to redecorate your kitchen? No problem! For this review of ManoMano, we looked at the 'Kitchen' category and discovered you can get absolutely you need for redecorating your kitchen—cabinets, sinks, taps, or even a whole fitted kitchen, as well as various accessories such as kitchenware, bins, rugs, and even cleaning supplies.
Steam Oven – 25 L – 2,100 W – Silver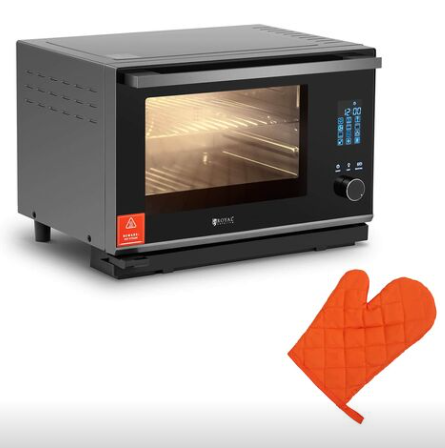 Description
RC-SOQ3 steam oven from Royal Catering
With a power of 2100 W, the resistance of the oven quickly reaches the desired temperature. The heat is distributed evenly over your roast or lasagna thanks to the steam. This type of heating guarantees tasty dishes and simple preparation. To place the food in the water oven, a rack and a baking tray are included in the delivery.
The steam oven has a capacity of 25 l and a precisely adjustable thermostat between 40 and 220 °C. With the functions defrost, cook, steam, high temperature steam, convection and steam, convection and grill, you can prepare fries, chicken wings, steaks, fish, vegetables, cakes and kebabs quickly and reliably. With the integrated timer you can set the cooking time between 0 and 180 minutes. All the settings of this professional steam oven can be selected via an intuitive touch pad with LED display.
Convection oven – 3,400 W – Steam function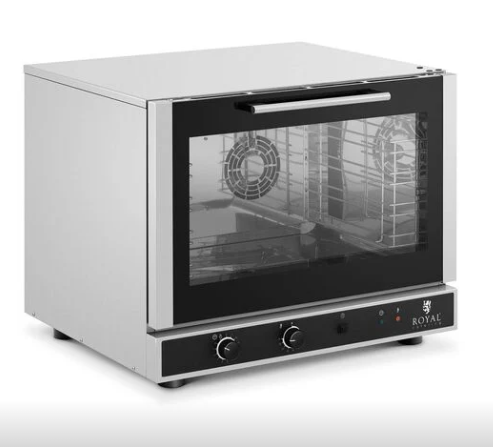 Description
Royal Catering RC-411M Convection Oven
The Royal Catering convection oven ensures efficient air circulation, which allows for quick and even cooking. Thanks to its small size, it increases cooking capacity without wasting precious space. The heating element works with 3,400 watts of power, while a hot air circulation system allows for quick cooking. Convection allows you to cook different foods at the same time without having to turn or swap dishes. The electric oven has an adjustable thermostat between 100 and 260 °C which maintains the temperature continuously. The integrated timer can be used optimally and can be set between 0 and 120 minutes.
Allow yourself to be convinced by high quality and excellent service – order the electric fan oven from Royal Catering today!
Hardware
At ManoMano, you can find different types of hardware—furniture, door and window hardware, locks and other security additions, screws, nails, and many other fixings. There's also outdoor hardware and spare parts for various appliances.
TV Bracket 14-42″ Adjustable Wall Mounted TV Monitor Holder 117B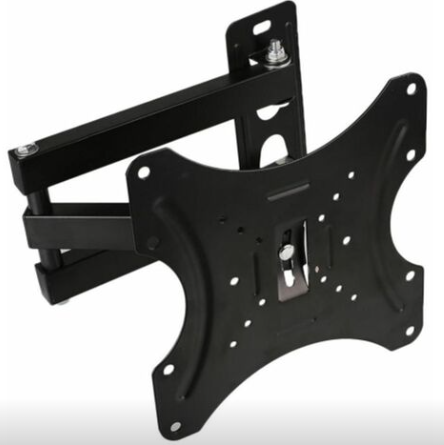 Description
Reliable and sturdy universal wall mount for televisions/LCD monitors in steel to take advantage of the space in both your work and home environments, to have a modern and elegant environment. Rotatable stand, suitable for TVs with a maximum weight of 35 kg . Solid and compact, it is made up of 2 joints that allow the screen to be oriented on the horizontal axis to better enjoy the vision. It adapts to all types of walls allowing you to position your TV / monitor quickly and with ease of assembly.
NB BEFORE PURCHASING CHECK THE VESA
Specifications:
Quick and easy to install
Install 80-460mm away from the wall
Knife Blade Assembly for Vorwerk Thermomix Thermomix TM31 TM 31 Stainless Steel Blender Replacement Food Processor thsinde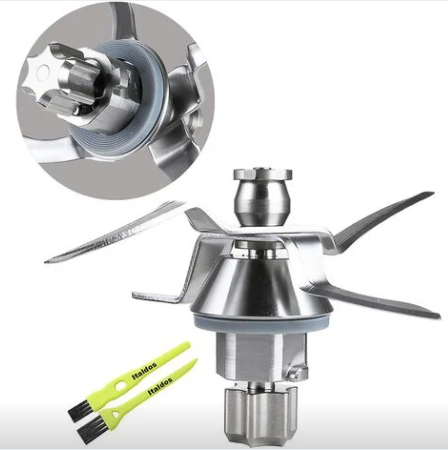 Description
Blender knife compatible for Vorwerk Thermomix TM31 for kitchen machine comparable with 4 blades, with seal.
Fully compatible with Thermomix TM31 inox. It is quick and easy to clean under running water.
The "heart" of the kitchen appliance works with four blades that are sharpened at different levels and thus ensure optimal and uniform grinding or stirring.
Clockwise, the blender knife is chopped, while counterclockwise, it is shaken by the blunt sides of the knife.
Money back guarantee: if the product is not compatible or defective, we will refund the amount paid. If you have any doubts or requests, do not hesitate to contact us.
Electrical Appliances
Ovens, dishwashers, freezers, and other large electrical appliances can be bought from the 'Electrical Appliances' section at ManoMano. However, there are small appliances too, so if you need a coffee machine or toaster, you can get it here too.
Ionization box – ELM LEBLANC : 87172074020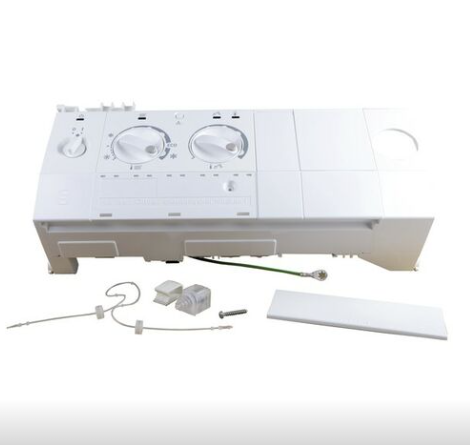 Description
Additional information:
This product is sold in the manufacturer's packaging, no modifications have been made.
Taking into account the nature of this product, it is recommended that it be installed by an industry professional.
Construction and Building Materials
ManoMano reviews focus heavily on the products sold in the 'Construction and Building' category. Here, you can find any building material—concrete, timber, bricks, but also roofing and guttering solutions, workwear, and many other construction tools and materials. If you want to save for a house, consider doing most of the repairs yourself, so you can put everything you have into buying the property and fixing it up yourself.
Light yellow ashlar tuff, blocks 37x23x11 cm (n.63 pieces)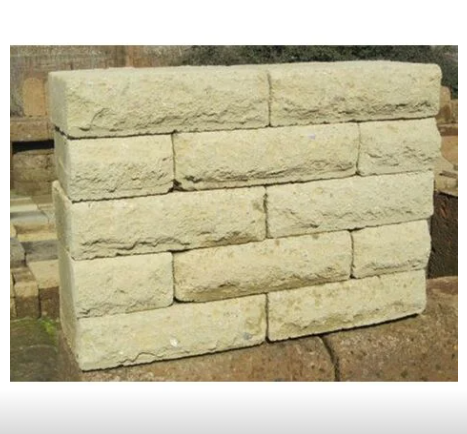 Description
EMBOSSED LIGHT YELLOW TUFF, BLOCKS 37X23X11 cm (n.63 pieces) .
Light yellow ashlar tuff, blocks 37x23x11 (63 pieces – 1 pallet).
The blocks are first quality and are cut with diamond wire, this gives the product a better shape without imperfections on the sides and on the back while the exposed front has this imperfect aspect which gives the block an appearance that recalls more the original rock .
Stone of volcanic origin widely used to decorate and embellish gardens with flowerbeds.
Optimal for the construction of borders or for small dry stone walls (or masonry) to maximize the verticality of the flower beds or for garden terraces that are too steep.
Often used for paving driveways, patios or parts of the garden.
Transparent Maxigom Laiv Walk-over Waterproofing Liquid Sheath 13 Lt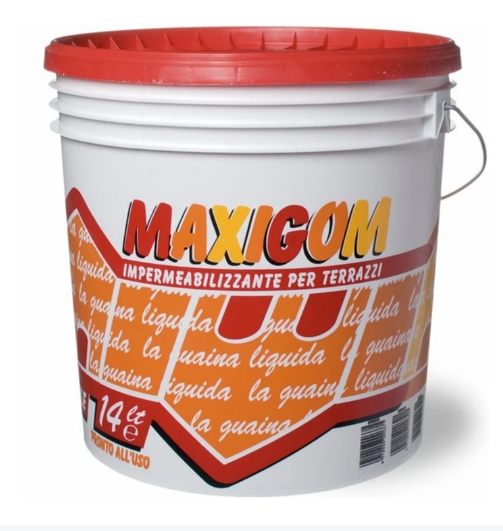 Description
Walkable liquid waterproofing sheath for terraces, with a creamy consistency with a brush, roller or spatula – Maxigom forms a rubbery, tenacious and elastic film – It is applied directly or can be diluted with 10-20% of water
Packaging: 1 CF
Color Transparent
Contents 13 liters
Paint and Cleaners
The last category of products at ManoMano is the 'Paint and Cleaners' section. As its name suggests, this category includes different types of indoor and outdoor paint, painting tools, wallpaper, moulding, and cleaning supplies and treatments. If repainting your house or flat or apartment has been long overdue, you can find everything you need to do it yourself at ManoMano.
Renner – Aquarius – Wax water-based impregnating agent 5 lt – RC1430 Dark walnut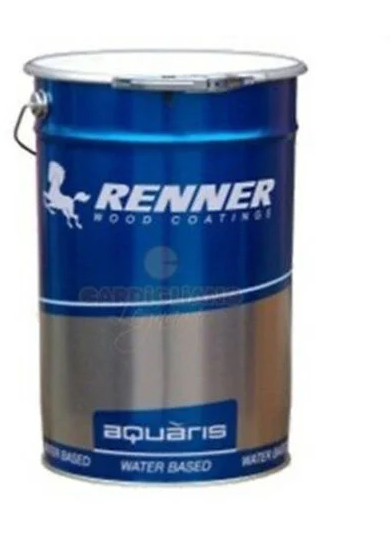 Description
It protects the wood from the attack of fungi, moulds, atmospheric agents and UV rays (with the exception of the transparent version, because it has no UV absorbers), like the "normal" impregnating agents of the RM **10 series.
Prevents the action of fungi and moulds. Decorate the support giving a soft waxy effect. It highlights the vein of the wood, enhancing its natural beauty. It is odourless, water repellent and has excellent penetration.
In addition to this, it gives water repellency to the wood, while preserving its appearance: its dried film does not produce thickness. It is applied in one to three coats, spaced out for at least 1 hour, on raw wood pre-sanded with 150 sandpaper. On wood pre-treated with finishing products, go "to the wood" by sanding with 150 sandpaper.
Ease of Use
Many of the reviews about ManoMano praise the website's interface for its design and usability. As you already know, everything is neatly organised in categories that you can seamlessly navigate between. And if you know exactly what you need, there's a search bar where you can type in the name of the product and be taken straight to it!
There's also a ManoMano blog where DIY experts share tips and provide advice on how to complete DIY projects.
What's more, the ordering process is very simple and payments are secure—once you input your details (name, email, delivery address), you can choose one of the four payment methods—Visa, MasterCard, PayPal, or Klarna.
Delivery & Shipping
When it comes to deliveries, you may want to know where is ManoMano based in the IT and where does it ship from. You may be surprised to learn ManoMano doesn't operate from a IT location, as it's headquartered in France, with another location in Barcelona, Spain. There's a logistics warehouse in Tarragona, from where most orders are dispatched.
ManoMano delivers to most IT locations, and customers can choose between two delivery methods—home and express. The shipping costs for express deliveries are higher, and costs can also be higher if you're ordering a lot of items or the order is bulkier.
Customer Support
As a reputable e-commerce platform, ManoMano offers several ways of contacting the customer support team. Although reviews on ManoMano praise the quick response and the friendly attitude of the customer care representatives, we decided to take a look for ourselves.
When contacting ManoMano with any questions, you can submit a request with your query and await a response, which shouldn't take more than 48 hours. However, do this only after you've consulted the comprehensive FAQs section, as it already provides a lot of the answers.
In addition to this, you can reach out to the support team via Live Chat or call them at 01778 610 114, whatever method works for you!
Customer Satisfaction
At this point, you know who are ManoMano and what they're selling, so it's only natural to wonder what customers think about them. After reading through countless online customer reviews, we noticed the majority of them are positive. The competitive prices, the ease of ordering, the frequent deals and promotional offers, and the excellent customer service are just some of the things highly praised by customers. However, there are some complaints about the prolonged delivery periods, but ManoMano makes sure to address them in a timely fashion.
Alternatives
As we provide alternative solutions for all the products and services we review, we also made a selection of three ManoMano alternatives—Aosom, Homebase, and HomeDone—and compared the four services in the table below. Take a peek!
ManoMano is the best choice for those constantly working on DIY projects, as they can easily acquire any tool or material they need for their projects through ManoMano.
In case you're purchasing a London house (or anywhere in the IT, for that matter) in need of repairs, you can get everything you need at ManoMano!
Bottom Line: Is ManoMano Legit?
ManoMano has been successfully operating for the past 9 years, in which time it has expanded its operations to cater to several European countries.
Reliable and responsive, putting customer care above all else, ManoMano is a legitimate online marketplace with anything you might need or want for your home. When in need, visit ManoMano—you won't regret it!
FAQ
 Is ManoMano a reputable site?
The ManoMano platform has been operating for years without any issues, and there are many positive reviews of this platform to prove it's reputable.
 Is ManoMano a IT company?
ManoMano is a French company, but it operates in the IT and several other European countries—Belgium, Spain, Italy, and Germany.
 How long does ManoMano delivery take?
Some ManoMano deliveries can be expedited in 24 hours,while others can take up to a week. You can always track your order on the ManoMano platform using the details you received in your order confirmation email.
 Where is ManoMano based?
The ManoMano headquarters is located in Paris, France. However, there's another ManoMano location in Barcelona, Spain, as well as a warehouse in Tarragona, Spain.
 How do I contact ManoMano?
There are several ways of contacting the ManoMano customer support: filling out a contact form, Live Chat, or via telephone. ManoMano reviews note customer support is responsive and helpful.