They say the best things come in small packages, but is that true for security cameras?
I recently spent some time working with Wyze Cams, a line of super affordable cameras founded by former Amazon employees to find out. We're going to get into all of the details here, I was impressed with the quality and the long list of features Wyze packed into such a small device.
The original Wyze Cam was released back in 2017 and went for only $19.99. This earned them what could be called a cult following, and they were especially loved by folks looking to protect their homes on a budget. Since then the brand has evolved quite a bit. The Wyze Cam is currently in its third iteration and is joined by the Wyze Cam Pan V2, the Wyze Cam Outdoor V2, and the Wyze Cam Floodlight.
So let's take a look at some of these cameras and see if Wyze is still remaining true to the ethos that made them a smash hit five years ago.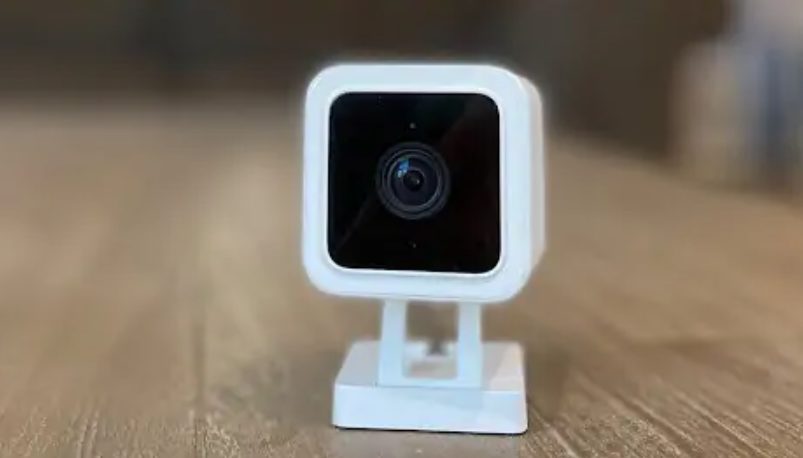 Today I'm going to be sharing my hands-on experiences with the second and third generations of the Wyze Cam. We'll also take a look at the Wyze Cam Pan. We're going to get into it all – the great, the good, and the not-so-good.
That said, let's dig right in!
Wyze Cam Pros and Cons
Pros
Easy DIY installation with options for wall or surface mounting
Wyze offers a 30-day, money-back guarantee
Local storage available if you use a micro-SD card
Wyze Cam v3 has person, pet, and vehicle detection
Wyze app is intuitive and easy to navigate
Cons
No battery backup in case of a power outage
Prices aren't as low as they used to be
Smart home integrations are limited
Equipment is lightweight and plastic, making it potentially vulnerable to theft or vandalism
Installing and Setting Up Wyze Cams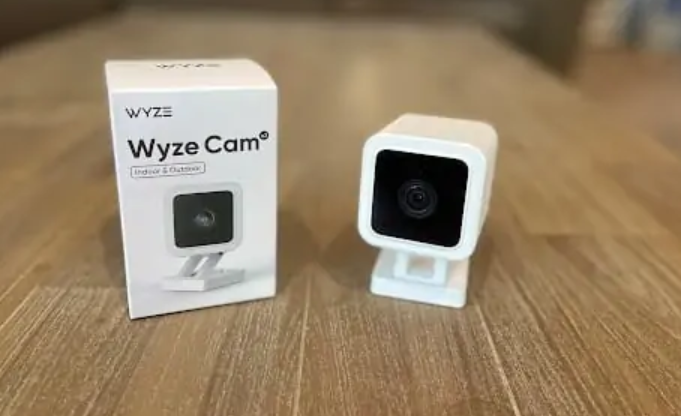 This might be painfully obvious, but guess how easy it is to install these cameras? You're right: it's really simple. Open box, remove contents, plug in. As you decide where to place your camera, keep in mind that you're given a 6-foot power cord and adapter, which might be too short for some room setups. If you run into this issue, you can buy extra mounting kits with cord extensions, or you can go wire-free with Wyze Cam Outdoor, which contains rechargeable batteries and a weather-resistant mounting kit.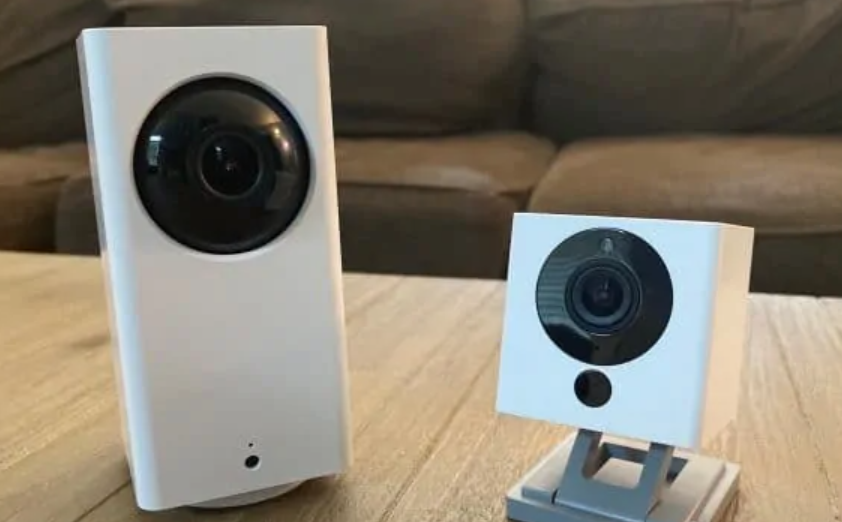 But, I digress. Setting up a Wyze Cam is pretty standard for Wi-Fi cameras: once the camera is plugged in and the yellow light begins flashing, you'll just enter your home Wi-Fi password in the app, scan the QR code1 on the app with the camera, press the setup button on the back of the camera, and follow the prompts to complete the process. A few minutes and a firmware update later, and you should be all set.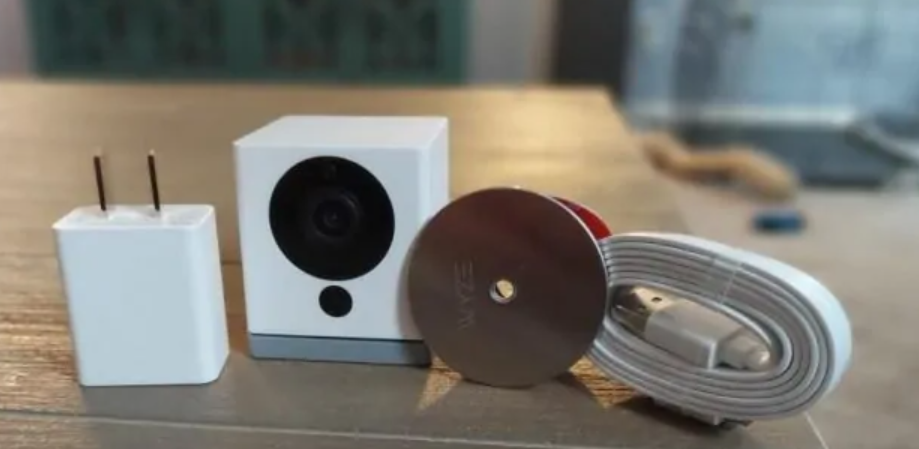 OK, so it wasn't snap-your-fingers instant; there were some prompts to follow after downloading the app, with a couple of false starts (user error, most likely). But this is still modern tech; there will always be some learning, waiting, or tinkering involved.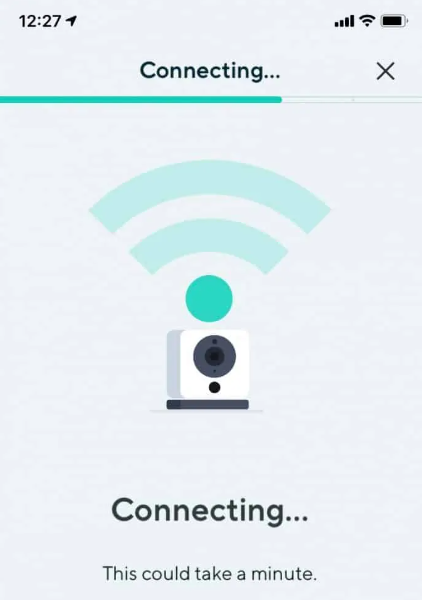 The Full Experience With Wyze Cams
Like I said above, I took three Wyze Cams for a spin: The Wyze Cam v3, the v2, and the Wyze Cam Pan. There were two things that really stood out to me during the test period — the totally hassle-free setup, and the impressive features these affordable little cameras boast, including person detection and color night vision. Let's go through this camera by camera.
Wyze Camera v3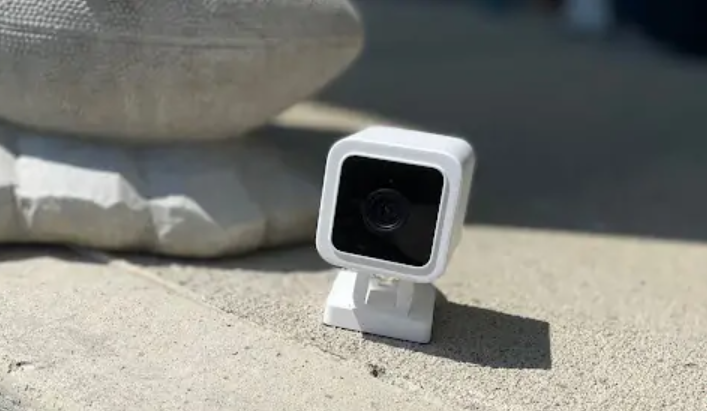 Wyze Cam v3 has HD resolution, person detection, IP65 weather protection, color night vision, custom motion zones, two-way talk, schedules, device triggers, and other features usually reserved for expensive alternatives or locked behind a subscription. And, in the Wyze app, everything is totally customizable; you can create all kinds of "rules" to make your devices work for you.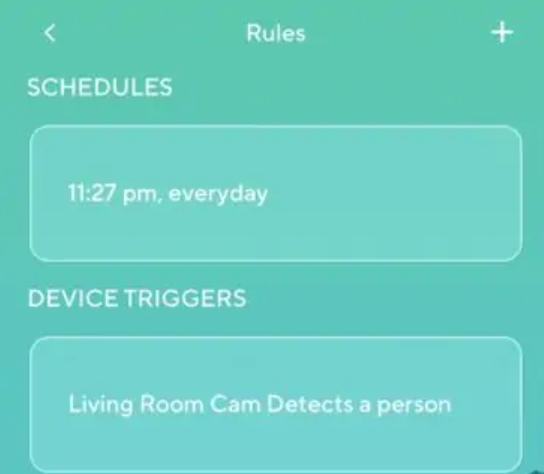 Let's get something out of the way really quick. In a world where 4K security cameras will let you count the pores on a porch pirate's upper lip, Wyze isn't going to blow you away in terms of video quality. Does it get the job done? Absolutely. Does it give you video you could blow up and play on a movie screen? Not really. For most folks this isn't going to be an issue, but let's take a closer look at this and the rest of the features offered by the Wyze Cam v3.
1080p HD Resolution
The majority of security cameras out there provide 1080p HD resolution. It's the industry standard2, and I found it sufficient for the Wyze Cam. But, should your purposes be more complex, these cameras could still stand up to several higher-end brands in video clarity. Here's how some of my outdoor footage looked on a hot August afternoon:
Many times, in testing and in simple everyday scenarios, I used Wyze Cam v3 to keep track of the family dogs. They somehow seem to get into the most trouble when the grownups aren't around. An extra set of eyes was handy, especially when we brought home our rescue dog.
For comparison's sake, when I reviewed Canary cameras, I got clear-as-day recordings in 1080p, and quality was a bit clearer since I connected them via an Ethernet cable to my Wi-Fi router. Those cams are also packed with some unique and advanced features, so they're going to cost you quite a bit more than Wyze. It all depends on your preference, but as far as video quality, 1080p does the job well.
Night Vision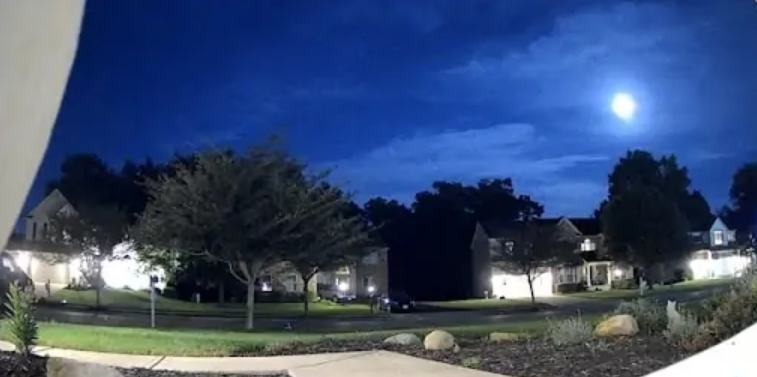 When I wasn't lovingly spying on my pups, I pivoted to an outdoor location and used the Wyze Cam to do two things: Test the camera's night vision, and track potential burglars. I'd been hearing reports of car and home break-ins in my neighborhood, and a small, discreet camera on my front porch helped me sleep a little better. Luckily, our house hadn't been a target, as far as we could tell.
With Wyze, our night vision footage looked colorful, but not entirely clear. If you're looking for clear, detailed night vision in a camera, I suggest taking a look at Reolink. While those will cost more than Wyze, they do record some brilliant video at night, as you can read in my hands-on Reolink camera analysis.
Two-Way Audio
Like 1080p and night vision, two-way audio has become a standard we expect in home security cameras. Wyze has it, and it's seamless and effective, but I won't lie – the communication is a bit less crisp than other camera audios, like the sharp-looking Arlo camera system I reviewed recently.
But, again, what are your priorities? Do you want to have full-fledged conversations with the babysitter while you're on your date night, or do you envision using it more as a home intercom ("Honey, can you bring me a pair of scissors?"). Again, with such low-cost cameras, you're not going to get crystal-clear premium audio. But you'll get an effective two-way channel that might help you spook a potential burglar or two. You never know.
Smart Home Compatibility
Wyze works nicely with Alexa and Google Assistant, and setting up either device is no sweat. For the Google Assistant, you can use voice controls to change from home to away mode. If your device has a screen, you can say things like, "Show me the living room." But it's somewhat limited beyond that.
If you're a fan of security cameras that work with Alexa, there's good news: Alexa's Wyze skill now includes voice alerts from Alexa herself! By linking Alexa to my Wyze Cam, I had a couple of options: I could use my own voice to tell Alexa, "Show me my outside camera!" to get on-demand footage. In addition, I could set Alexa to notify me when the camera picks up a person, which I really liked. I had to hand it to Wyze here; this feature is not something I see every day, and certainly not in a $32 camera.
To access this feature, it only took a minute or two to navigate to the Smart Integrations tab in the Wyze app and link the accounts together. Once that was done, I waited for someone to enter the room. (There are four people and two dogs in my house, so the odds that someone would show up were pretty good.)
In under a minute, someone did. Four-ish seconds later, I heard, "Person detected on living room cam." Thanks, Alexa! (And thanks to my family for being excellent test subjects.)
Smart Sound Recognition
Smoke and carbon monoxide detectors protect from potential dangers from within our home. But in your haste, you might sometimes overlook those dangers in favor of external threats like thieves or trespassers.
So while visual surveillance is always important, detecting unusual or problematic noises is also a really helpful feature. In the Wyze cam, you can activate smart sound recognition, which is free in the app. This way, if your smoke alarm siren goes off, your cam will trigger an alert on your phone wherever you are, so you'll be able to take action right away.
Person Detection
The Wyze Cam v3 has person, pet, and vehicle detection, which the original V1 Wyze Cams didn't have. Ideally, this means the Wyze Cam will tell you via smartphone alerts whether the object it is tracking is a human, pet, or vehicle.
It took a few moments to understand how this feature worked in the Wyze app, but once I had everything straight, I thought Wyze handled this technology really well – maybe not enough to impress the smart home aficionado, but certainly enough to rely on for everyday scenarios and basic intruder protection. Here are some of the most common alerts I received: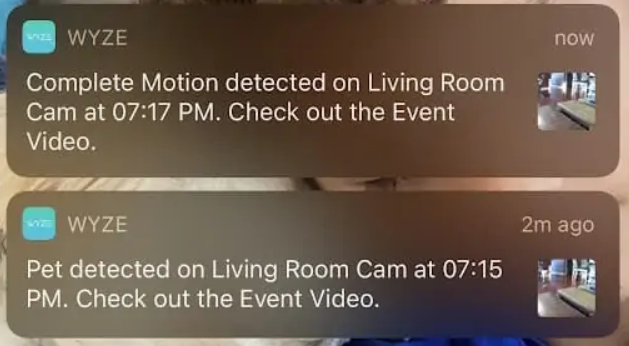 With all the upgrades to Wyze Cam v3, though, my one wish was that it contained a battery backup. It would go a long way toward upholding Wyze's reputation for reliability, as well as ensuring the system stays running without interruption. Because, let's face it: Property crimes do happen, and some of them involve criminals cutting wires to turn cameras offline. Just something to keep in mind.
Moving forward, let's briefly discuss two other Wyze Cams I tested: Wyze Cam v2 and Wyze Cam Pan.
Wyze Cam V2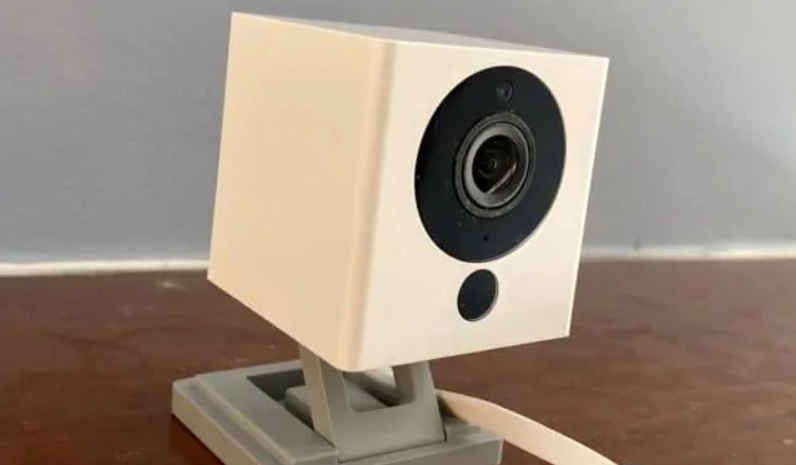 Though it's no longer in stock, Wyze Cam V2 was the successor of the original Wyze Cam. Installing it involved little more than setting it on a shelf. I also used the included adhesive to keep the camera in place, but that's certainly optional.
This little cutie came with a nice array of features, which you'll also find in many of the best wireless indoor cameras on the market.
Wyze Cam V2 features include:
1080p HD resolution
Custom motion alerts
Live video streaming
Infrared night vision
Two-way talk
Smoke/CO alarm sound detection
Time-lapse video
For the low price of $19.99, this one was pretty hard to beat in its heyday. But as I just mentioned above, its successor, Wyze Cam V3, comes with more features than V2, like person detection, and even works outdoors.
Wyze Cam Pan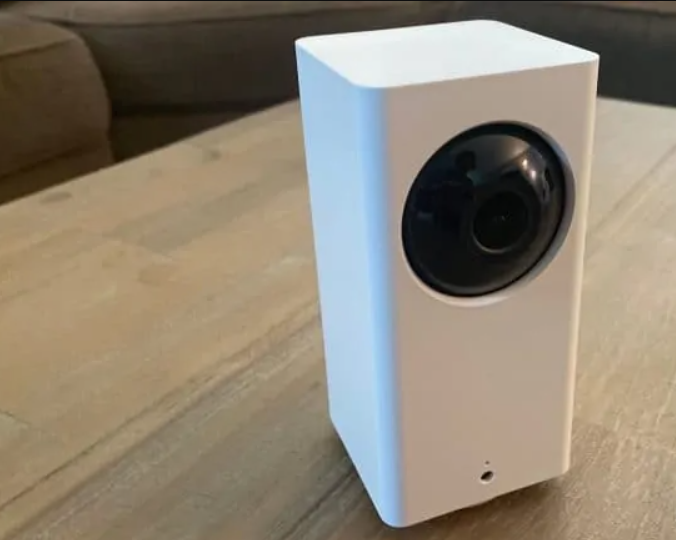 It's Wyze … in 360! Wyze Cam Pan had all the features I enjoyed in Wyze Cam V2, including night vision, adjustable motion detection, and two-way audio. But the special sauce is the 360-degree coverage. This is somewhat unusual in the industry – likely because some folks consider it antiquated or unnecessary. But I found it to be charming, watching the cam zip around, scanning the room.
The technology behind it is pretty impressive, too. The Pan Cam has a rotation speed of 110 degrees per second, for one. Simply put, this camera moves as fast as you do. It also has PanScan, where you can choose up to four "waypoints" for the camera to pan over automatically throughout the day. I like comparing PanScan to setting up a route on a driverless car – and no, I've never done that before. But I'd like to!
Pricing on Wyze Cams
As of this writing, the first-generation Wyze Cams are no longer available, and its software is no longer compatible with the rest of Wyze's products. But Wyze Cam v3 is a solid replacement, especially since it's built for both indoor and outdoor use. I no longer have to use a separate outdoor cover to use Wyze Cams outside, for example, which is a subtle but much-appreciated improvement.
There's one catch, though, which I'll discuss at greater length in our full Wyze Cam pricing page: at just under $32, the Wyze Cam v3 is almost twice the price of the original. But it makes sense when you consider everything this camera does. And, for more perspective, consider that the Wyze Cam v3 is still about a third of the cost of a Blink Outdoor camera and about 10 percent of the cost of Google's Nest Cam Outdoor. As we like to say, you get what you pay for in home security, and Wyze is no exception.
Here's a look at Wyze's latest camera options:
Snapshot of Wyze Cam Costs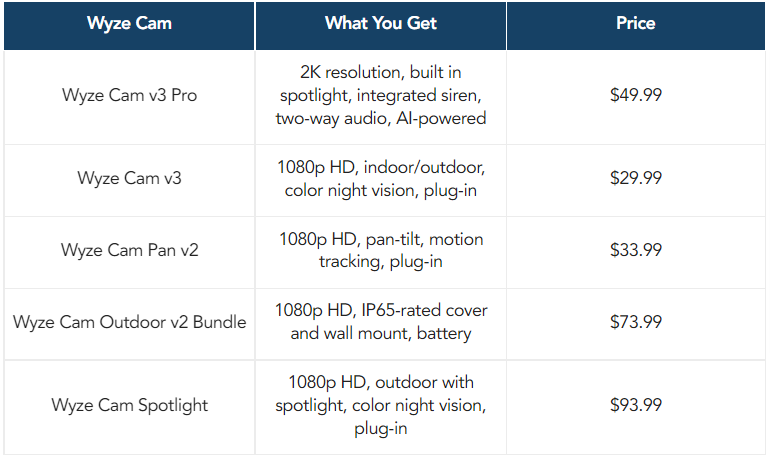 Subscriptions and Storage with Wyze
Wyze offers both local and cloud recording options for its cameras. The first option involves using a 32GB micro-SD card. There's a slot for that right in the back of the camera, where you can slide in a Wyze 32GB micro-SD card slot. With that option, you can store up to 48 hours' worth of recordings at no extra cost, other than the SD cards themselves.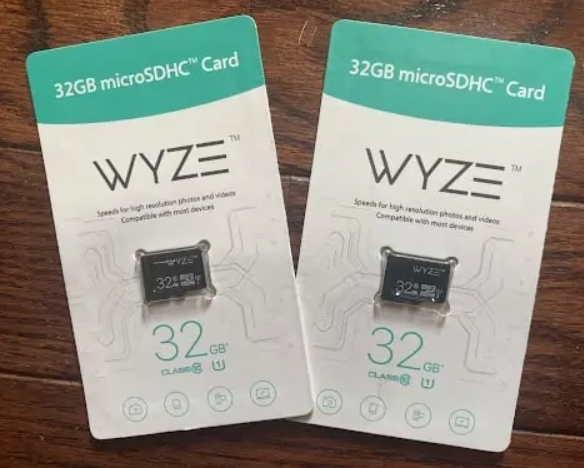 But if you don't have cards, don't sweat it; there's a totally free cloud recording option, too. After I had all my Wyze Cams set up around the house, I went into the app and found the detection options, where I set the cameras to start recording. The next time one of them detected motion, the camera automatically recorded a 12-second event video that was stored in the cloud for up to 14 days in the Events tab of the Wyze app.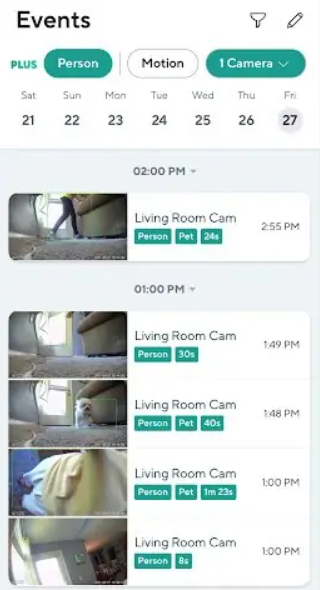 That's not a promotional or introductory offer, and you don't need to sign up for a subscription. That's just the way Wyze works. Just remember that with this free option, Wyze videos are automatically deleted after 14 days, and there's also a five-minute cooldown period between videos. There's always a slight chance with cooldown periods that you're going to miss important activity, but Wyze's five-minute cooldown hasn't been a problem for me.
Now, if that all sounds a bit too restrictive, consider Wyze's Cam Plus subscription. It's very affordable at $1.25 per month, about half the cost of a cloud storage plan with Ring cameras. With Cam Plus, the camera will record full-length videos to the cloud as soon as motion is detected, with no cooldown period. Cam Plus also offers person, vehicle, and pet detection, so you'll get more descriptive alerts like, "Pet detected at living room cam," and "Vehicle detected at driveway cam."
See below for a quick breakdown of what you'd expect with a Cam Plus subscription compared to the basic (free) Wyze experience. Also, check out a new Wyze option that goes beyond cameras: the Wyze Sense security system. I reviewed Wyze Sense in full and explored costs of Wyze Home Monitoring, a Noonlight-powered professional monitoring service, if you're interested.
Wyze Cam Subscriptions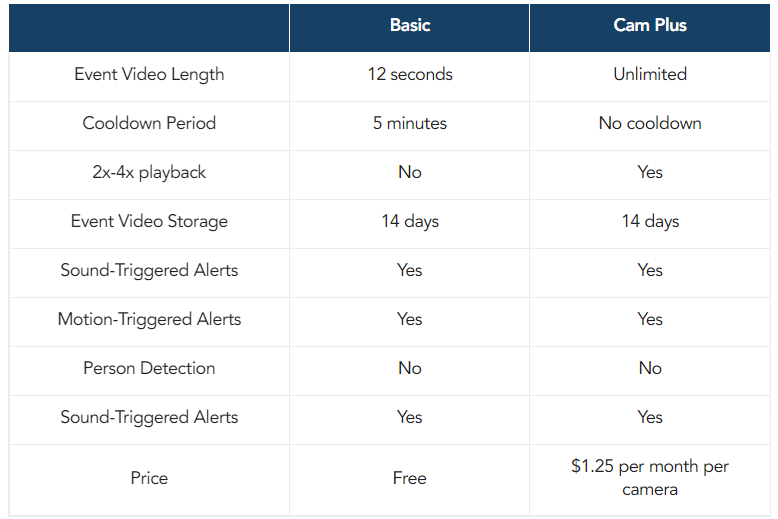 For more help with buying security cameras from Wyze and other top brands, visit our complete security camera buying guide.
Wyze Customer Service
If you run into trouble with Wyze Cams, Wyze's customer support page has ample content related to installation, troubleshooting, smoke alarm detection3, Wyze app functionality, and information about Wyze's many other products and accessories. It might not be so easy to spot a phone number, though.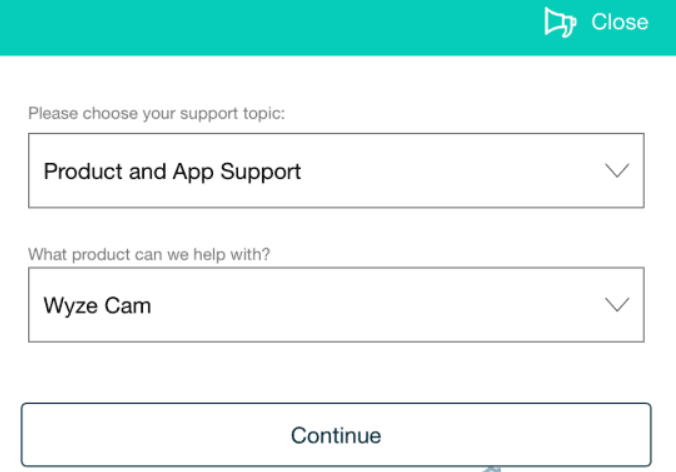 Indeed, Wyze doesn't make it so easy to call them. After failing to locate a customer service phone number on their website, I did end up finding it through a Google search, and a friendly agent answered a couple of questions in under five minutes.
For other questions or concerns, I suggest consulting the community forum for the latest Wyze updates, news, and tips for using your cameras effectively.
Wyze's Warranty Coverage
Wyze has a free one-year warranty on their products. I haven't had to use it yet, but it's nice to have just in case. Equally nice to have is the 30-day return policy – which is always helpful when purchasing any electronics product.
Warranty aside, you can expect Wyze Cams to work well beyond the first year, barring some unexpected calamity.
The Verdict: Is Wyze Wise?
Through the years, Wyze has proven its staying power in the security camera industry. What was once a budget friendly cam to keep an eye on your dog while you're in the office has evolved into a fully fleshed-out line of respectable security products that can go toe-to-toe with some of the biggest names in the industry. That said, they've never strayed too far from their original goal of providing affordable, easily accessible security equipment that's adaptable to nearly any use case. DIYers, this might be the one.
With all the tinkering and customizing you can do with a security camera, this kind of refreshing simplicity isn't so easy to find. If you're more of a set-it-and-forget-it camera user, the compact cameras of Wyze are a smart option.
Perhaps it's time for all of us to start thinking small when it comes to home security.
Frequently Asked Questions
Are Wyze Cams wireless?
Wyze Cam Outdoor comes with rechargeable batteries, making it a great wireless option. Other Wyze cameras don't include a battery, so you'll have to plug them into a wall outlet with the included power cord.
Does Wyze work with Alexa?
Yes. In terms of smart home ecosystems, Wyze integrates with Alexa, Google Assistant, and IFTTT. It does not currently integrate with Apple HomeKit.
Do Wyze Cams require a base station or hub to work?
No. All Wyze cameras, including the most recent V3 releases, work alone.
What is included in a Wyze Cam Plus subscription?
In addition to saving your video history, Wyze's Cam Plus plan lets you access AI features like person and pet detection. You can record full-length video when motion is detected. It also lets you save snapshots and video clips to the cloud, or download footage to your phone or tablet. Cam Plus costs $1.25 per month per camera.
Can I use Wyze Cams without a subscription?
Yes, in two ways. All Wyze Cams include free cloud recording with up to 12-second video clips, so you can livestream footage, receive alerts, and control your cameras remotely through the Wyze app without signing up for a Cam Plus subscription. Or, you can store your footage locally through micro-SD cards and save clips in the Playback tab of the Wyze app.