When I first heard about essential oils, I was being introduced to Young Living. But quite quickly, I questioned the price tag and started looking around.
Since then, I've been researching and comparing the quality of many essential oil brands. If you looked in my desk drawers right now, you'd find oil bottles from many different companies.
Over the years, Plant Therapy has continued to be one of my go-to oil companies to purchase from. In this article, I want to share with you, why.
If you're online browsing Plant Therapy reviews, please stick around. I've personally experienced this essential oil company for close to 10 years, and am excited to show you what they're all about.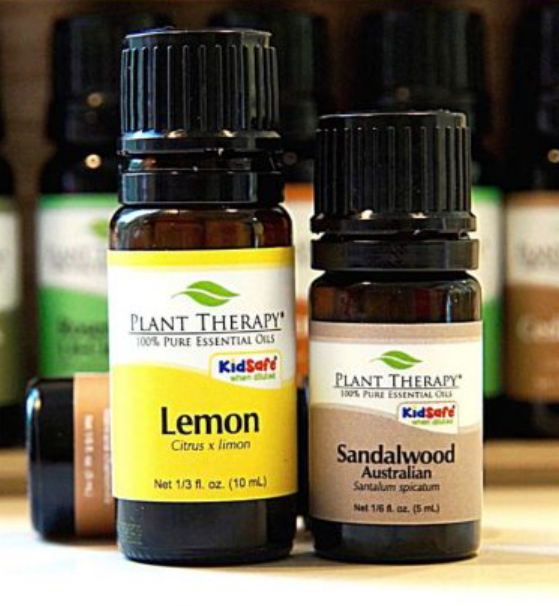 Plant Therapy About
In my opinion, Plant Therapy Essential Oils is an amazing brand of oils. They sell a high quality product at an affordable price.
Plant Therapy is a family-run business to this day. In 2009, President Chris Jones bought a small natural beauty products company from his mother-in-law, an aromatherapist. Jones saw a need for high-quality essential oils that would be attainable to the customer at an affordable price – and that became part of the company's core mission.
Plant Therapy Essential Oils Inc. was officially founded in 2011 with a mission to provide quality, affordable essential oils.
Plant Therapy Quality Essential Oils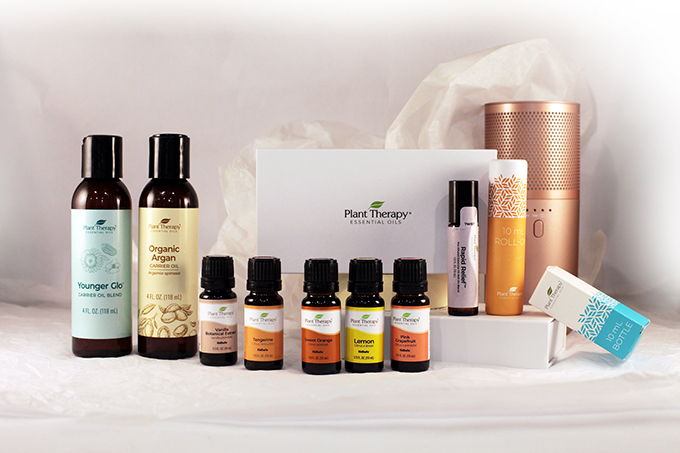 All oils sold by Plant Therapy are 100% pure and of highest quality.
The testing and quality program at Plant Therapy was developed by world renowned essential oil expert Robert Tisserand of the Tisserand Institute. While he no longer actively works in partnership with Plant Therapy, the processes and protocols he established are still adhered to today.
Where does Plant Therapy Get their Oils?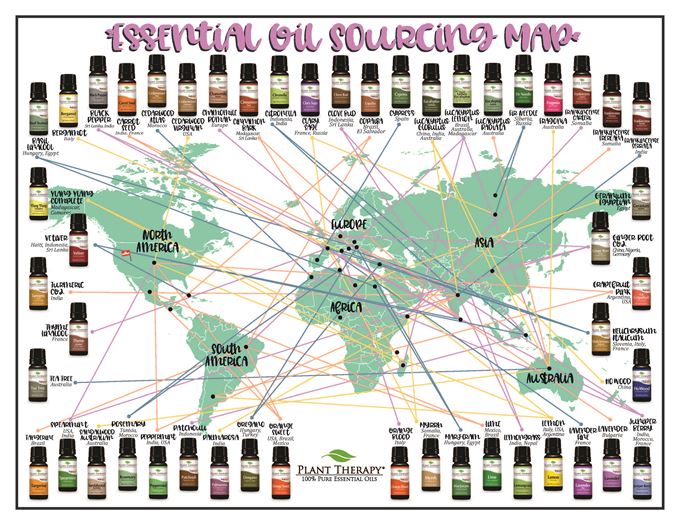 Plant Therapy sources their oils from countries all over the world. They carefully vet each farmer, distiller or supplier to ensure commitment to quality standards.
Before obtaining a raw material from a certain farmer or supplier, Plant Therapy ensures the supplier's background, reputation, commitment to quality and commitment to the industry is met to satisfaction.
For every essential oil that'll end up in the bottle in your medicine cabinet, quality sourcing is where it begins.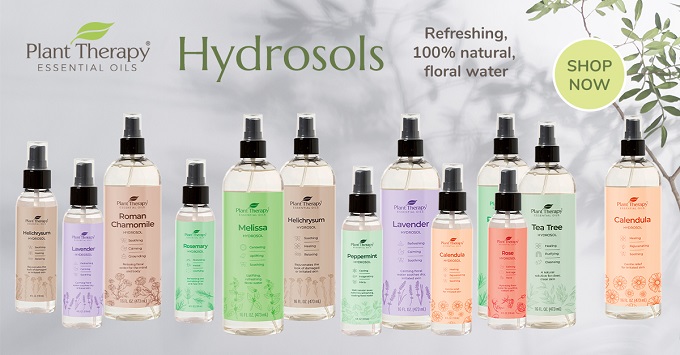 Testing and Transparency
As a first step, Plant Therapy's oils are organoleptically tested by their Certified Aromatherapists. Organoleptic testing means smelling the oil from a testing strip over time – some characteristics do not reveal themselves until the oil has been evaporating for 30 minutes or more. It also includes evaluating the color, consistency and general appearance of an oil, and comparing it to what a good quality oil should look and smell like.
Next, the essential oils are sent to one of several third-party laboratories where they undergo multiple tests including GC/MC testing (Gas Chromatography and Mass Spectrometry).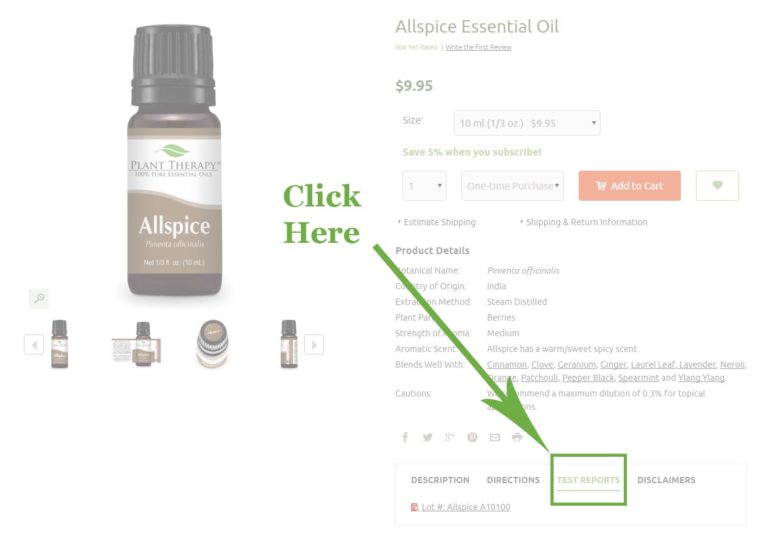 Any company can tell you that their oils come from trusted, 3rd party oil producers. When it comes right down to it, an actual test result with chemical analysis of the oil speaks volumes!
It's a huge red flag if a company can't provide you with 3rd party test results.
Plant Therapy works hard at being transparent and offers test reports publicly on their website.
Every bottle of oil that you purchase from Plant Therapy will have a specific batch code label. This number is directly linked to the testing reports for each batch of oil.
You can find these test reports by going to the essential oil's product page and clicking on "Test Reports".
Focus on Education
Plant Therapy currently has 6 Aromatherapists on staff. They are dedicated to educate oil users, and promote oil safety for everyone.
Their blog and website offers excellent information on essential oils use. You can browse a library of tips for beginners, or join their Facebook Group "Safe Essential Oil Recipes by Plant Therapy" to stay up to date and get expert help in creating your DIY recipes.
I certainly feel safe using Plant Therapy oils around my home! And I appreciate learning from the people who spend their every day around oils.
Are Plant Therapy Essential Oils "Therapeutic Grade"?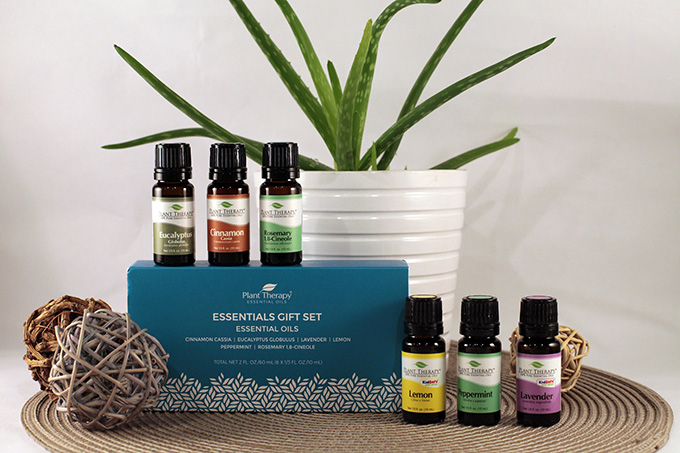 There is no organization that oversees the quality of essential oils. 'Therapeutic Grade' is simply a marketing term that Plant Therapy many years ago decided not to use.
When looking for the highest quality oils, don't look for terms such as "Therapeutic Grade". Any company can use this term at their own discretion.
It is best to look for a company that can show their quality control process to you as the consumer. Plant Therapy does this with publicly available third party test results, and having expert aromatherapists on staff.
Can you Use Plant Therapy Oils Internally?
To answer this question, Retha Nesmith (Certified Armoatherapist and CMO of Plant Therapy, definitely a quality and safety expert), wrote this in-depth article about the safe use of essential oils.
I love that this article was written in 2014, which is quite a while back now. But this showcases industry leadership and care for their customers. Plant Therapy wants consumers of their essential oils to know all there is to know about using essential oils safely.
Huge Selection of Products
Plant Therapy offers a huge line of essential oil products and accessories. You can get pretty much anything you desire for your oily life from them.
They have single oils, synergy oil blends, roll-ons, carrier oils, KidSafe oils, or oils specifically for dogs and horses.
For further body care, you can get hydrosols, lotions, creams, butters, aloe jellies, or products for men.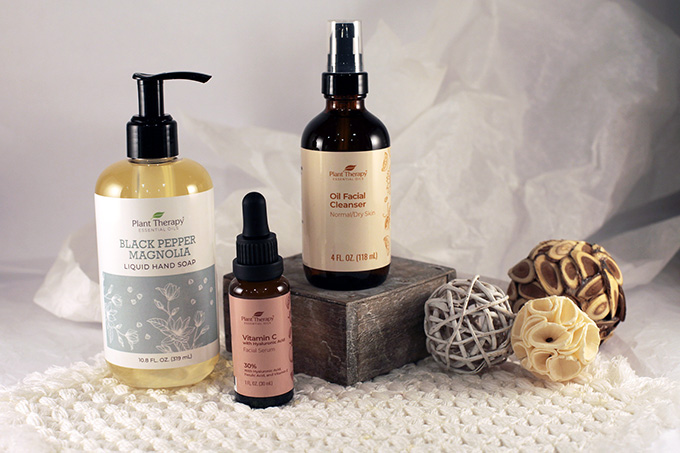 You'll also find accessories such as essential oil diffusers, carrying cases, jewelry, books, and essential oil bottles and packaging (if you like to make your own blends or roll-ons).
Last but not least, Plant Therapy has added CBD oils to their line-up. You can get ingestible CBD, or topical roll-ons or CBD balms.
Certified Organic Oils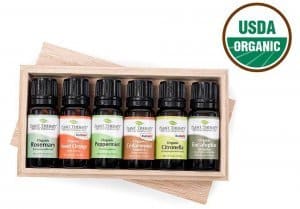 As part of their product line-up, Plant Therapy carries USDA certified organic essential oils. Essential oils are made from various parts of plants or fruits. This could be seeds, stems, roots, flowers, bark, leaves, or other parts of a plant.
If a plant has been produced following strict organic production principles, it can likely make a difference in your overall experience of that oil. You can learn more about the difference between organic and non-organic oils.
Plant Therapy Starter Kits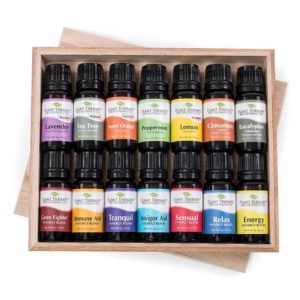 Plant Therapy offers a great selection for available kits or gift sets. You have options with or without a diffuser, KidSafe sets, or specialty sets such as the Sleep Tight bundle, the Wellness Set, or the Chakra Synergies box.
At time of writing, the current product line-up includes:
125 Single Oils, including 33 USDA Certified Organic oils
47 Synergy Oil Blends such as Meditation or Sleep-Aid
32 Roll-Ons like Soft Skin Synergy or Zit-Fighter Synergy
43 Sets like the Breathe Easy Set or the Fruits Set
24 Diffusers, 20 Carrier Oils, and many more Body Care products and accessories
With such a vast selection of products, chances are good that you'll be able to find what you're looking for within the Plant Therapy essential oil brand. And you can shop with confidence!
Kidsafe Oils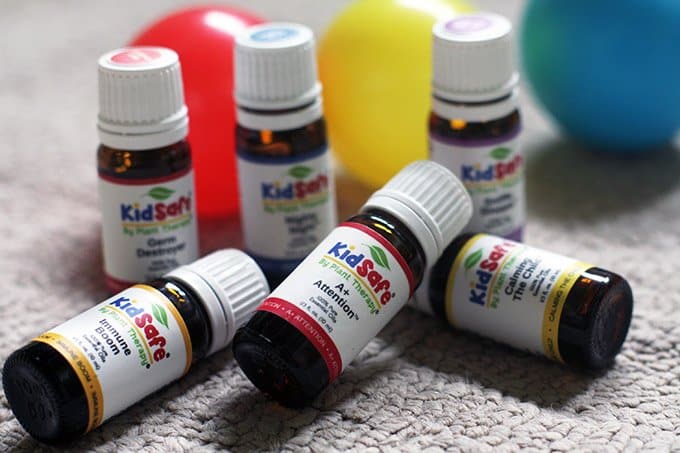 Plant Therapy's KidSafe line of essential oils are oils specifically designed for children ages 2-10.
That's wonderful news if you've been hesitant about what to use with (or around) your little one!
The KidSafe line is designed to help with a variety of kid-specific issues and ailments, such as stuffy noses, calming down and rough, red skin.
All the oil blends have fun, easy-going, child-friendly names, such as "Germ Destroyer", "Ear Ease" or "Sneezy Stop". And let me tell you – kids just LOVE to have products that are made and labeled "just for them". Introducing kids to essential oils with this line just became a whole lot more magic for everyone involved.
The KidSafe products are available as 100% pure, undiluted essential oils, or also as pre-diluted roll-ons for even easier use with your kids.
Customer Friendly
Plant Therapy scores high on the scales for being a customer-friendly, fun, approachable, and reasonably priced essential oils brand.
They often run special promotions, new blend releases and offer a customer loyalty program. It's called PT PERQS, where customers can use their rewards like cash towards future Plant Therapy purchases.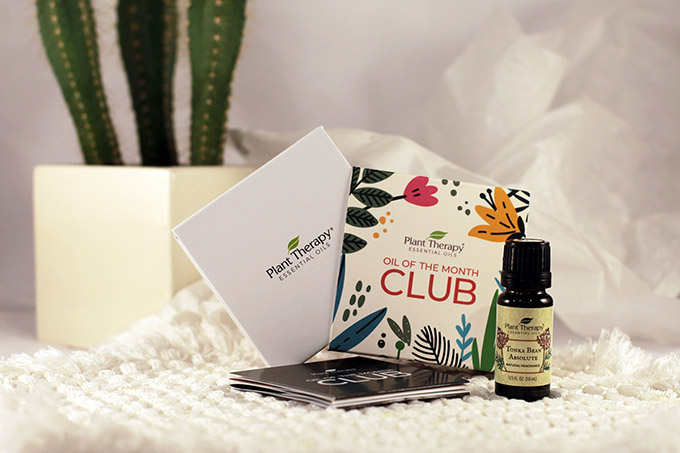 There is also an Oil of the Month club, where you get exclusive oils nobody else has access to. Members also receive a 25% monthly discount on oil of the month subscriptions, and the oils ship automatically.
If you're after wholesale opportunities, you can partner with Plant Therapy in that way, too.
You can really do a lot with Plant Therapy as your go-to essential oils company!
Fast Free Shipping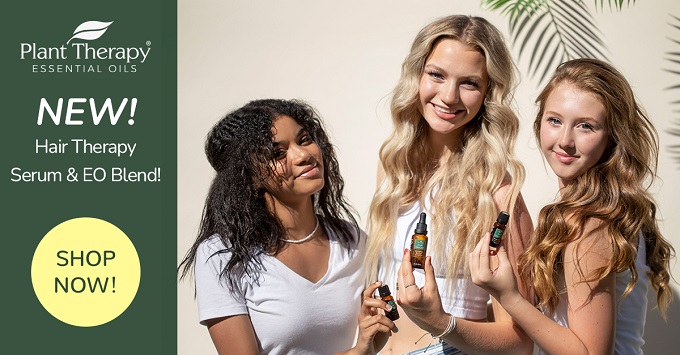 I'm sure that when you order your oils, you'll be excited to receive them in the mail. Plant Therapy offers free shipping & returns for all U.S. retail customers. Canadian shoppers get free shipping over orders of $75 or more. Retail orders to other international destinations also require a minimum of $75 or more.
Final Thoughts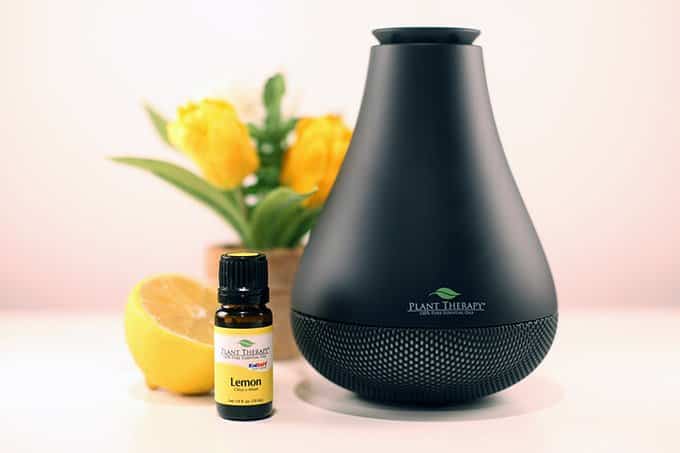 Plant Therapy is a friendly, professional and high quality brand that I am able to highly recommend to you with 5/5 stars. The oils are fairly priced and absolutely deliver as expected. The accessories are well designed, stylish, and I'm proud to have them around my home.
My friends and family always ask me about Plant Therapy when they stop over.
Having the KidSafe Line-up offered is an absolute game changer for our family and helps me teach the little ones about how to safely enjoy essential oils no matter what age. They feel good, special, and valued all in their own world when they unpack an oil that is especially made for them.
I feel Plant Therapy as an essential oils company helps me make the best choices of how I want to approach personal health and well-being through aromatherapy. I give them my wholehearted recommendation!