About Legacy Box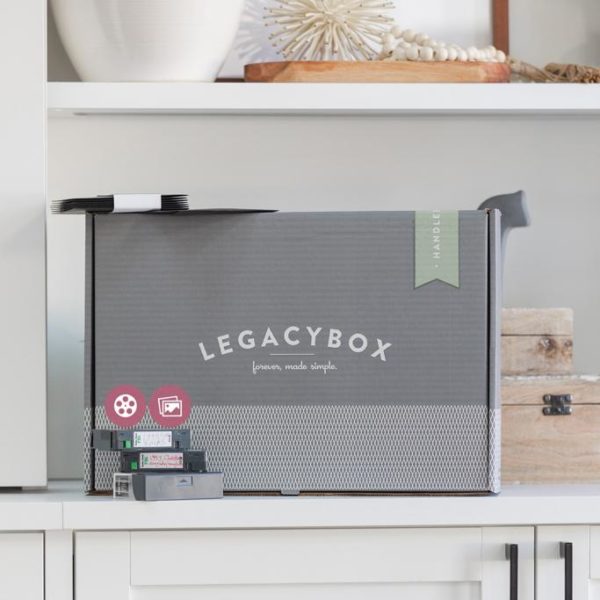 Legacy Box is a company that specializes in digitizing analog media such as old photographs, videos, and audio recordings. They provide a convenient service that allows individuals to preserve and transform their memories into digital formats.
The process begins by ordering a LegacyBox kit, which includes everything you need to securely pack and ship your analog media to their facility. This typically includes items like photo albums, VHS tapes, camcorder tapes, slides, and even film reels. The kit also includes a pre-paid shipping label for your convenience.
Once your media arrives at the Legacy Box facility, their team of professionals carefully digitizes each item using high-quality equipment. They ensure that the original content is preserved while creating digital versions that can be easily accessed and shared. The digitization process includes cleaning and enhancing the media to improve its quality whenever possible.
After the digitization is complete, LegacyBox provides you with the digital files on a USB thumb drive, DVD, or via secure online cloud storage. You can then enjoy and share your digitized memories on modern devices, computers, and online platforms.
Legacy Box offers various packages to accommodate different quantities and types of media. They also provide additional services such as labeling, organizing, and creating custom DVDs or photo books for an extra fee. They prioritize the safe handling and protection of your precious memories, and they have a detailed tracking system to ensure the security and accuracy of your order.
Overview of Legacy Box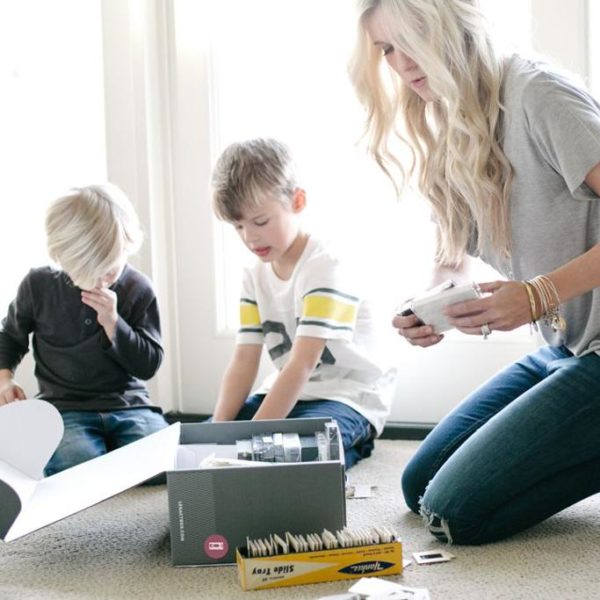 Now that most information is stored on digital mediums and clouds, it's frightening to think about what's going to happen to the decades' worth of physical media that people can no longer access. That's what Adam Boeselager and Nick Macco realized in the late 2000s.
They started Legacy Box soon thereafter, converting old files to digital media with a single VCR. As their expertise grew so did their team and their outreach. Nowadays, LegacyBox digitizes up to 700k files every week.
Their time digitizes every single item by hand, meaning that the quality is maintained during the conversion process. The priceless touches in the original film reels, VHS tapes, and photographs survive and flourish in the digital medium.
With all that being said, this Legacy Box review will give you an idea of what to expect after you send your items out to the company. First, let's cover some of the company's highlights.
Pros and Cons Lagacy Box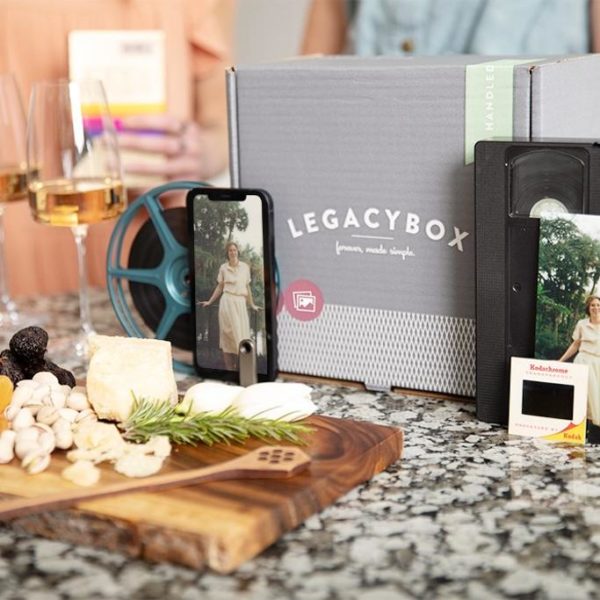 Pros of Legacy Box:
Convenient digitization: Legacy Box provides a hassle-free solution for converting analog media into digital formats. They handle the entire process, from shipping materials to digitizing and returning your media. Making it a convenient option for preserving your memories.
Preservation of memories: Analog media can degrade over time, losing quality and risking damage or loss. Legacy Box helps preserve your memories by converting them into digital formats. Which are more durable and can be easily backed up and shared.
Professional handling: Legacy Box has a team of professionals who specialize in handling and digitizing analog media. They use high-quality equipment and follow industry best practices to ensure that your media is treated with care and that the digitized versions maintain the best possible quality.
Options for customization: In addition to basic digitization, Legacy Box offers options for labeling, organizing, and creating custom DVDs or photo books. This allows you to personalize and enhance your digitized memories according to your preferences.
Cons of Legacy Box:
Cost: The services provided by Legacy Box come at a cost, and the price can vary depending on the quantity and type of media you want to digitize. While the convenience and professional handling are factors to consider, the expense may be a limitation for some individuals.
Shipping and handling: When sending your analog media to Legacy Box, there is a risk of loss or damage during transit. While Legacy Box provides shipping materials and a pre-paid shipping label, it's important to ensure that your items are securely packaged and consider using additional insurance or tracking options if desired.
Reliance on a third-party service: By using Legacy Box, you are entrusting your precious memories to a third-party company. While they have a good reputation and take precautions to protect your media, there is always a small level of risk involved in handing over your personal items to an external service.
Turnaround time: The digitization process can take some time, depending on the volume of orders LegacyBox receives. It's important to consider the turnaround time and manage expectations regarding when you will receive your digitized files.
How Does Legacy Box Work?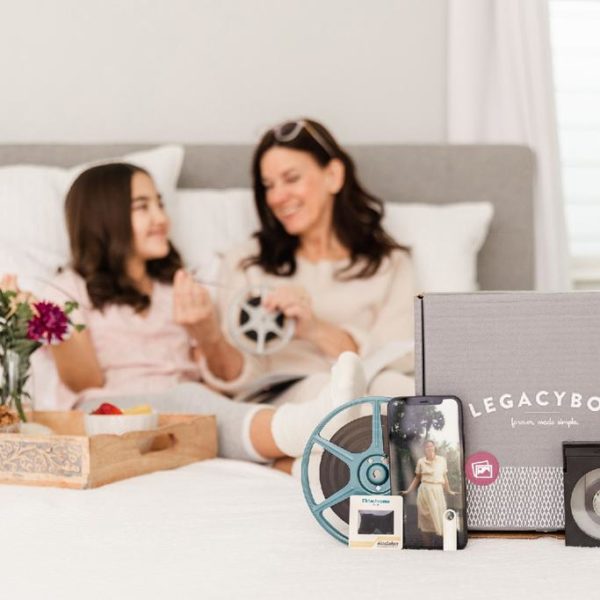 If you are looking for the shortest possible summary of the Legacy Box process, I'll break it down into its three key steps.
You send in your tapes
They convert your tapes to digital files
You receive them
However, there is some nuance to the service. You first must select which service you want, and I'll cover how much they each cost in the next section of this Legacy Box review.
Each box can hold a set number of shipments in various mediums. The boxes can protect your delicate shipment from the roughage and tumble inherent to the delivery process alongside other environmental hazards like heat, mold, pressure, and moisture.
Once LegacyBox finishes digitizing your shipment, they'll send you back the original materials alongside the digital transfers. You can request the files on a USB thumb drive, DVDs, or cloud storage.
Legacy Box Pricing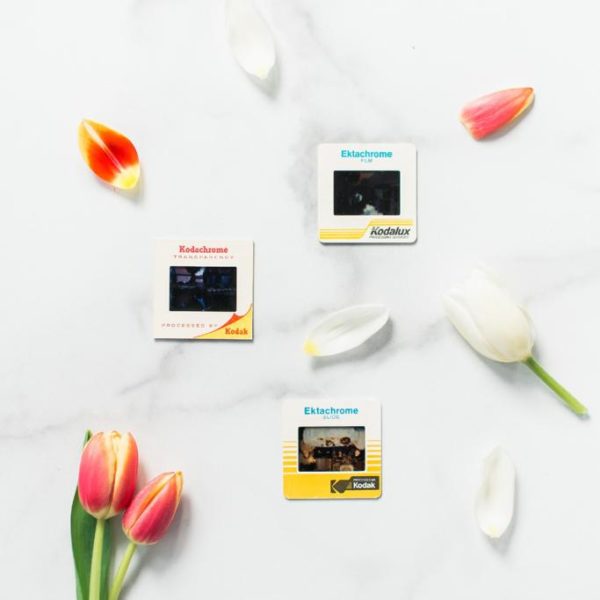 This section of my Legacy Box review will look at the brand's pricing schemes. They have four options you can choose from:
Legacy Box 2 Item Starter: $66
Legacy Box 10 Item Family: $300
Legacy Box 20 Item Closet: $600
Legacy Box 40 Item Trunk: $1,200
The number in the name of each set refers to how many items you can send in. For example, if you purchase the Legacy Box 10 Item Family Set, then you can send a total of 10 pieces you wish to digitize. They don't all have to be in the same medium either; you can mix and match them, so long as the total doesn't overtake what's included per your purchase.
As for what the company can digitize, well, you'll learn that in the next chunk of this LegacyBox review.
What Does Legacy Box Digitize?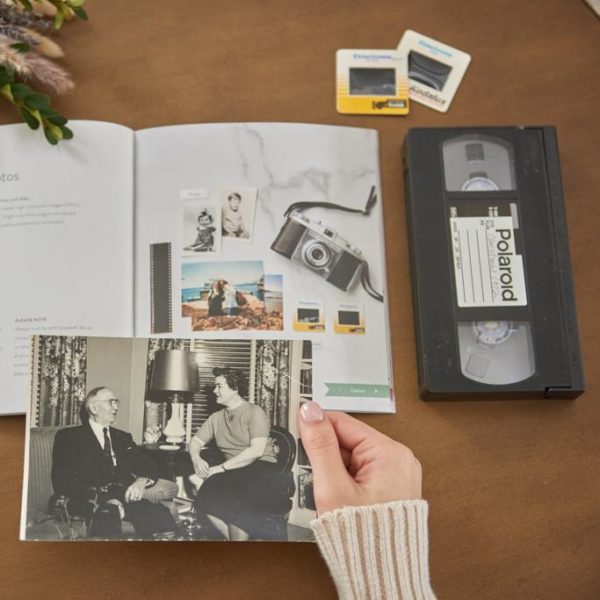 There are four main mediums that LegacyBox can digitize; tapes, film, pictures, and audio. I'll cover which formats they can convert for each in this Legacy Box review segment.
These are the tape formats they digitize:
VHS
VHS-C
Hi8
Video 8
MiniDV
Betamax
MicroMV
Digital B
Pal
Legacy Box can convert both 8mm and 16mm film reels, audio cassettes and reel-to-reels,  5mm picture slides, and prints.
Who Is Legacy Box For?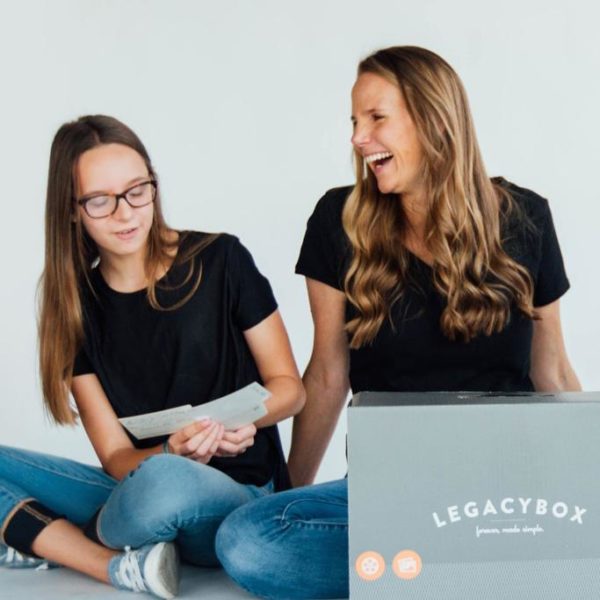 The services in this Legacy Box review are designed for people who want to keep the past alive and intact through modern technology. If you have old photos or videos that you wish you could see, then this is the service for you.
This would also be a great gift for older adults who want to look at files they haven't seen in years.
Legacy Box Reviews: What Do Customers Think?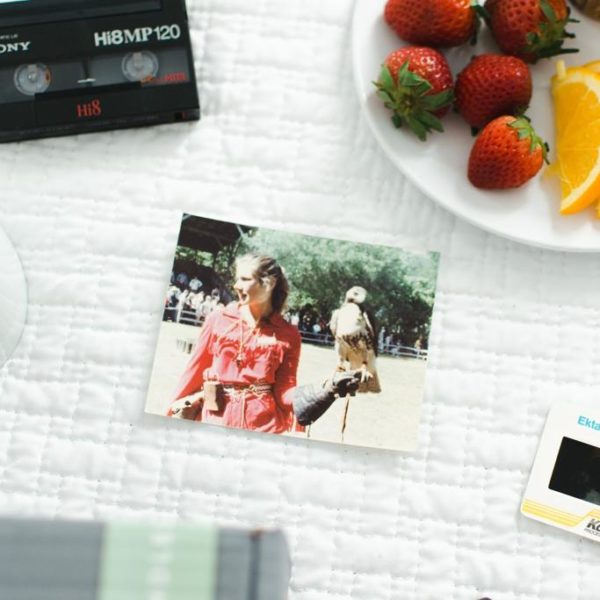 This section of my Legacy Box review will look at what customers liked and disliked about the brand and their services.
To give you an idea of the average customer reception, I looked at Legacy Box reviews from a couple of popular websites and put them into a list.
Site Jabber: 3.6/5 stars based on more than 625 pieces of customer feedback
Amazon: 3.3/5 stars based on more than 40 pieces of customer feedback
Trust Pilot: 3/5 stars based on more than 200 pieces of customer feedback
There was plenty of sentimentality brewing in Legacy Box reviews for obvious reasons. Many people enjoyed the service because it allowed them to relive memories and brought back feelings they hadn't felt in years.
"I had not seen these movies since about 40 years ago and shocked to see how well they cleaned up and saved. The Legacybox crew did an amazing job and bringing them back from the 'almost' dead. They are clear, bright and now saved for posterity," wrote one customer.
Negative buyer reviews about processes taking longer than advertised. Plus, some customers reported that LegacyBox wouldn't actually repair all tapes citing them as damaged when, according to the customers, they were in perfectly fine shape.
Per the first complaint, it seems that most of these negative Legacy Box reviews written during the pandemic when supply lines around the world were ravaged. Therefore, it's unfair to hold that against LegacyBox considering that nearly every business was dealing with delayed operations.
Somewhat related to the second complaint, this Legacy Box review from an Amazon user provides good insight. Essentially, people expected LegacyBox to perform miracles when the company ultimately limited by the quality shoppers give them.
"In short – don't expect more than the source material can deliver. Unlike on TV shows like "CSI" there really isn't an "enhance" function that will pull the serial number off a dollar bill that is blowing down the street."
As such, people who went into their purchases knowing that the brand was working with what they dealt with wrote positive Legacy Box reviews.
I want to include one final customer Legacy Box review that sums up the general consumer experience.
"LegacyBox digitalized a VHS tape and three audio cassettes for me. They did an outstanding job! The process took a few months, but it was well worth the wait. I appreciated, especially, the fact that they stayed in touch throughout the process with updates. I welcomed the fact that I knew exactly where my order was along the way."
Is Legacy Box Legit?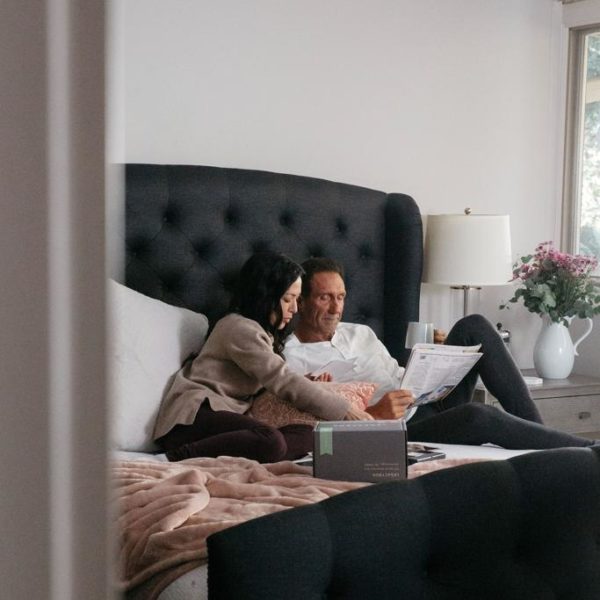 When you consider the reasoning behind the negative Legacy Box reviews, it's fair to say that they're not without merit but that they don't make LegacyBox appear disingenuous.
Is Legacy Box Worth It?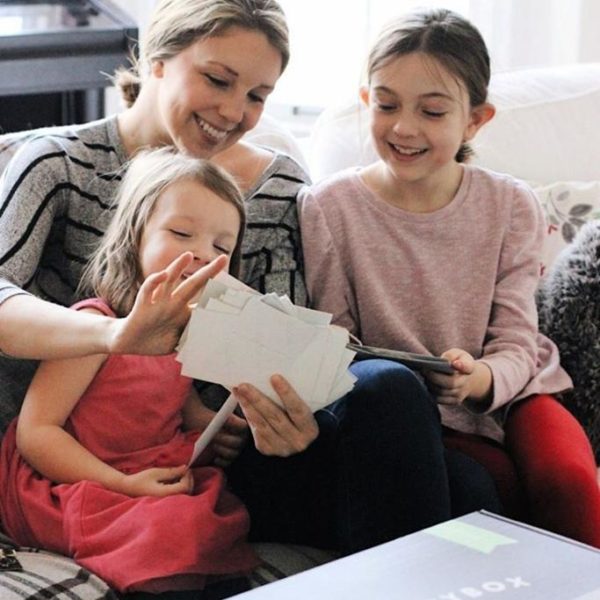 I believe that Legacy Box is a worthwhile purchase. If you recognize that the quality is only as good as the media you send in and that the process may take a while, then you may enjoy it more.
Legacy Box Promotions & Discounts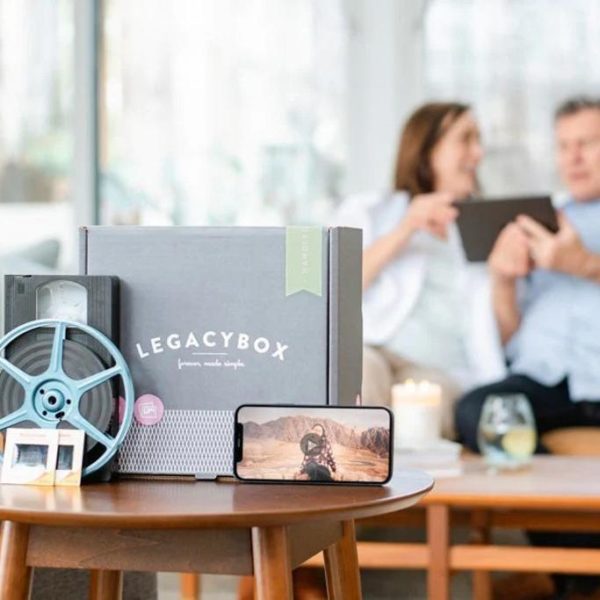 I wasn't able to find any Legacy Box discount codes or promotions running when I wrote his review.
Where to Buy Legacy Box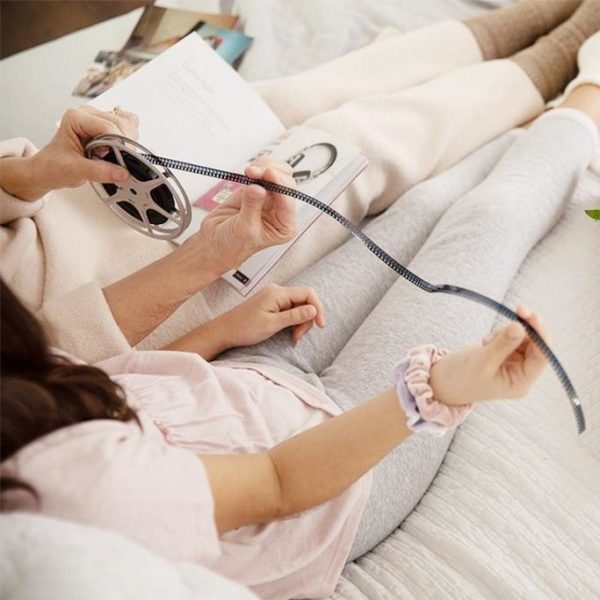 You can shop from the brand's website, www.legacybox.com, or Amazon.
FAQ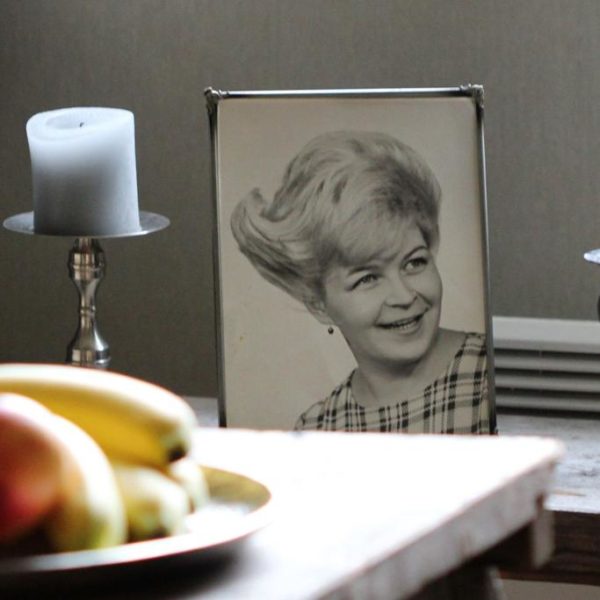 Who owns Legacy Box?
The company's founders Adam Boeselager and Nick Macco own Legacy Box.
Does Legacy Box ship internationally?
They only provide shipping to customers within the lower 48 United States.
What is Legacy Box's Shipping Policy?
They provide three shipping options: standard, ground, and express. Each option costs more depending on the size of your Legacy Box purchase, though all their orders take up to 8 business days at the slowest.
What is Legacy Box's Return Policy?
You cannot cancel your order once it converted, but you can cancel and receive a refund (minus shipping and handling fees) prior to sending Legacy Box your files up to 30 days after receiving the box.