There are a lot of online retailers, and when we say that, we know it is an understatement. An estimated 1.8 billion customers worldwide purchased goods online in 2018, and that number is undoubtedly growing.
Asia and countries in Oceania like Australia are a significant part of that market, and that is where Zalora falls in the online retail world. As of this writing, Zalora is not a retailer in the Americas. However, if you live down under or in one of many parts of Asia, Zalora is worth taking a more in-depth look into—so we did.
What is Zalora?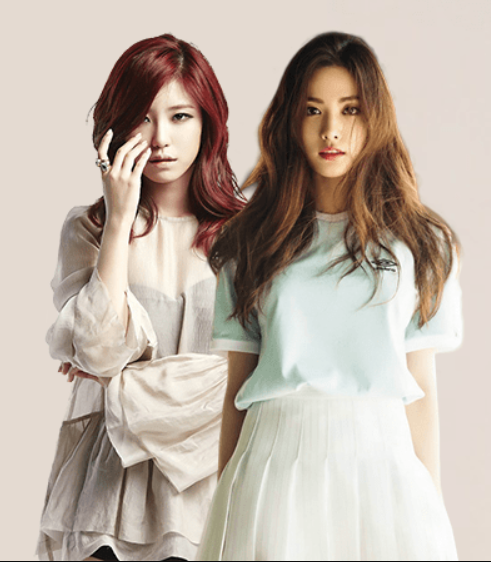 Zalora is an online fashion retailer that sells both worldwide brand names, as well as more local labels specific to their regions. Just some of the well-known brands on Zalora include Adidas, Top Shop, Levi's, Converse, and Polo Ralph Lauren.
The company started in 2012 and is currently a privately held corporation. Zalora has its headquarters in Singapore, with Gunjan Soni acting as the current CEO.
In September 2014, Rocket Internet and Kinnevik created Global Fashion Group, which is the parent company to a few businesses, including Zalora. Central Group of Thailand now owns the Zalora of Thailand and Vietnam. The Ayala Corporation currently holds 43.4 percent of the Zalora Philippines, and The Iconic is the Australian and New Zealand branch of the company.
Regions and Following
Zalora caters to Malaysia, Singapore, Hong Kong, Taiwan, the Philippines, Indonesia, Australia, and New Zealand. Each country has its dedicated website within the Zalora company, and as we mentioned in the case of Australia and New Zealand, it runs under the name The Iconic.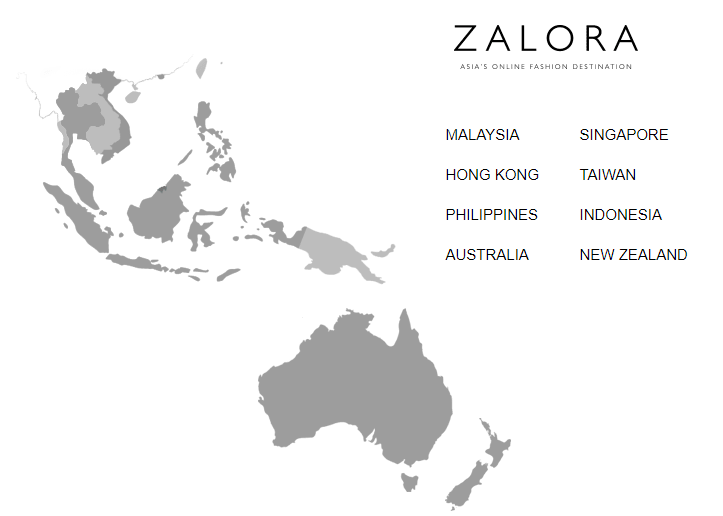 As of this writing, Zalora's Facebook page has 7.7 million followers, its various Instagram pages (for each county) have hundreds of thousands of followers, and the website claims to have over 200 million hits. They also have an app with over 4,000,000 downloads.
Products
In many regions, Zalora's focus is on clothing and other accessories, such as shoes. Without a doubt, fashion is the main focus. However, there are several subsections within the online retail store.
Zmart
In areas like Singapore, they also feature Zmart, which sells a variety of items like food, wine, electronics, household goods, pet products, and cleaning supplies. The Zmart portion of Zalora sells everything from protein powder and hand sanitizer to local Asian sodas and face serums. As of May 2020, plenty of public health items like face masks are in the store and in-stock.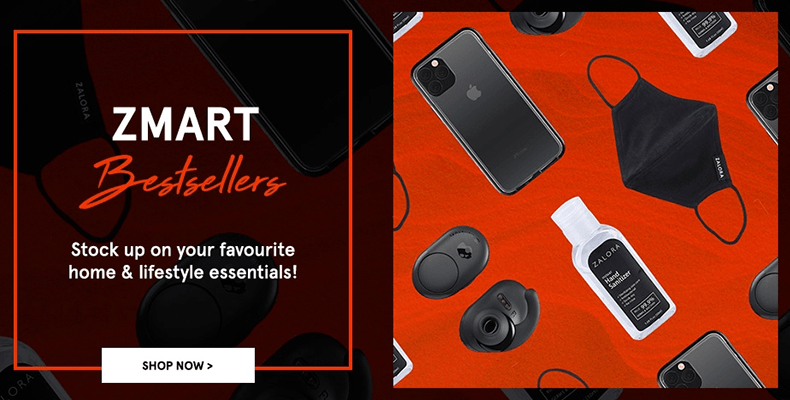 Everyday Clothing
If you are looking for more reasonably-priced items, there are plenty of fashions from brands such as Mango, Top Shop, Abercrombie and Fitch, and Gap. You can also get very affordable pieces from Zalora Basics—the company's answer to a signature line, much like Ulta Beauty and Sephora have their own cosmetic items, and Amazon now has AmazonBasics.
Luxury Fashion
Fashion remains the primary inventory for Zalora, though. There is no shortage of selection when it comes to clothing and accessories on the website. For example, in the women's section of Zalora Singapore, you can find high-end labels such as Burberry, Calvin Klein, Dolce & Gabbana, Swarovski, and Versace.

Shoes
Footwear is another significant portion of Zalora's online store. Brands range from Aldo and Birkenstock through Gucci and Alexander McQueen. Like many retail websites, you can filter your selections depending on a price scale, color, brands, and more.
Accessories
As with any fashionista's wardrobe, accessories are a must. Zalora has plenty of subsections to choose from, including hats, watches, jewelry, and even earbuds.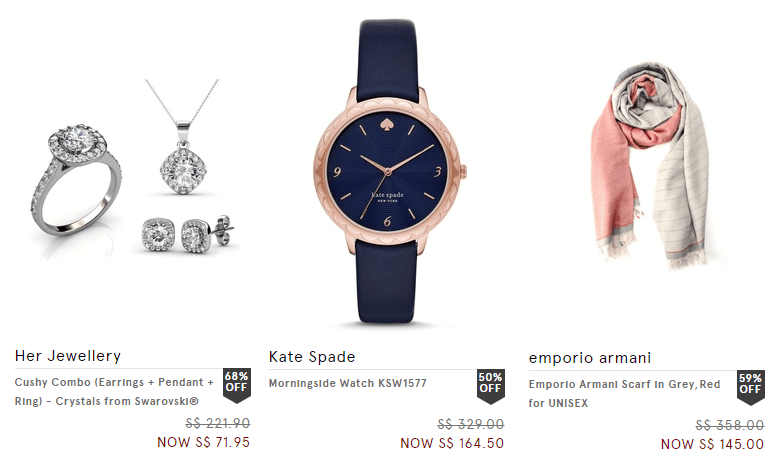 Some of the selections cater to the region. For example, in bridal jewelry, you can find affordable western-style cubic zirconia jewelry alongside more traditional Asian bridal accessories like red and gold earrings. In some countries, there is a "modest wear" section for Muslim women.
Beauty
Another area of retail on Zalora's site is beauty. The variety of brands in the company's beauty section is impressive.
Customers can purchase hair and skincare lines such as SK-II, Laneige, Aveda, Dermablend, and Kérastase.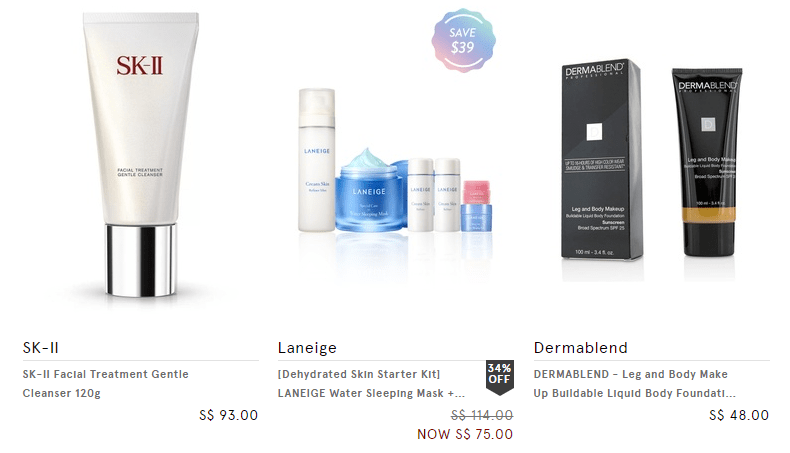 Within makeup, brands range from Jeffree Star Cosmetics and Benefit to Nars and Elizabeth Arden. Drug store brands like L'Oréal are available right alongside luxury cosmetics like Chanel, also.
If you include products that you can purchase through Zmart like moisturizers and serums, the number of beauty products increases and include many more locally-specific labels to the country you're shopping within.
Pre-Loved
One area of Zalora's site we were happy to find was the "pre-loved" items. With the amount of clothing that is purchased and disposed of every year, anywhere you can find inspected, quality items for resale is a retailer we like to support.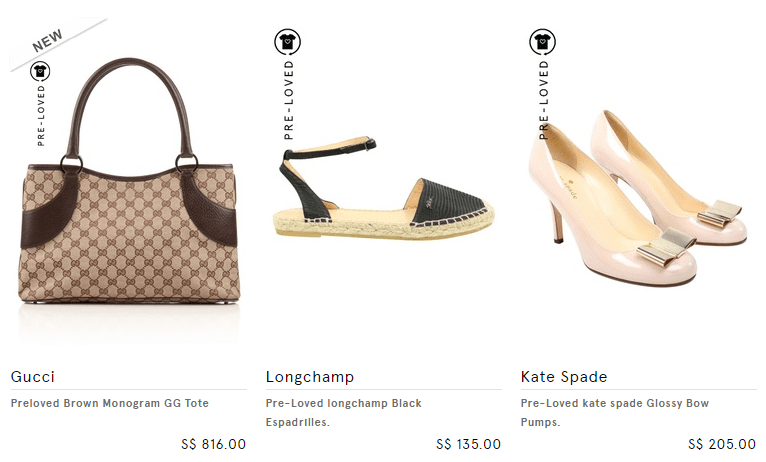 Similar to sites like The RealReal, Zalora will act as a consignment shop for quality products you'd like to have taken off your hands, that other people would drool over. Some of the items in the pre-loved section included designer handbags costing a hefty price as well as luxury sunglasses and jewelry.
Sustainability and Ethics
The fashion world has several critics when it comes to environmental consciousness, not only because of items like fur or leather but because of the premise of fashion itself.
With brands promoting new trends every season, the idea is that clothing that is often in ideal condition gets considered out of style within a short time is frustrating.
While Zalora still sells famous brands that are part of this problem (some made from fabrics that don't break down easily in landfills), the company is at least working toward sustainability practices.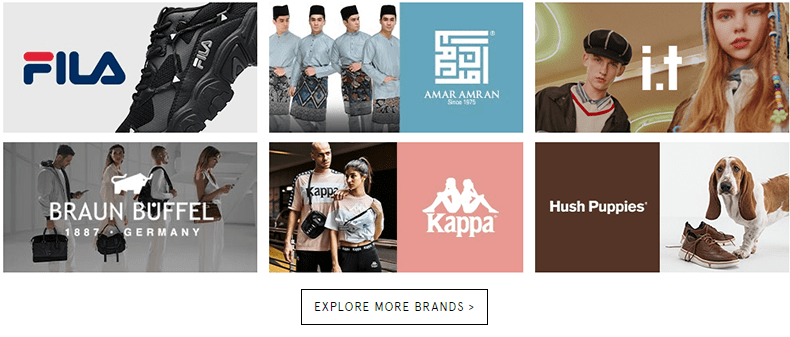 Zalora posted their plan for the next five years to work toward environmentally ethical practices. Some of these goals include reducing their CO2 emissions by 20 percent in the next two years, working toward zero waste in landfills from their warehouses, and using 100 percent sustainable packaging materials by 2022.
By 2025, the company claims to be working toward a 40 percent reduction in plastic packaging and their warehouses using 80 percent renewable energy. They also hope to offset their carbon emissions from their transport by 100 percent within the next five years.
As far as sustainability efforts go, we're pretty impressed with Zalora. No company is perfect, but Zalora clearly cares about protecting the environment (and people, too).
Ethical working conditions are also part of the Zalora mission, and The Iconic's website (Australia and New Zealand) have information about how they are continuing efforts for quality working conditions. Transparency about who is crafting the clothes is at least something of which the company seems to be aware.
The Critiques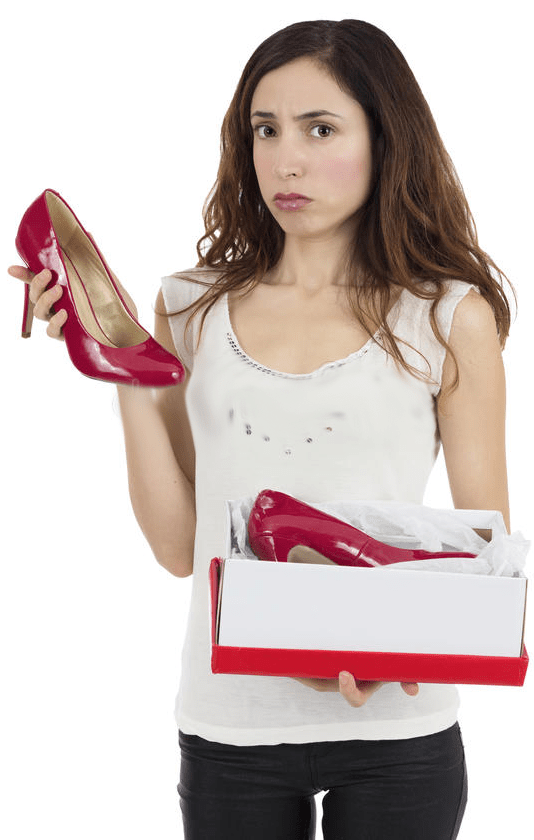 The trouble with such a large retailer like Zalora, especially when it spans so many countries, is quality control. Zalora is a thriving online store, but despite that, some customers came away with negative experiences.
One of the most notable drawbacks is that of poor customer service. Many critiques of the website repeat similar stories of long wait times to hear back about refunds or problems with orders.
Another concerning area the retailer faces is that of knock-off goods. While most people who have shopped through Zalora seem to be content with the outlet, a handful of reviews claim they received imposter products.
With the number of sales that the retailer processes each year in several countries, we have no doubt most of the products are the real deal.
With several countries under their umbrella, keeping track of every facility and every order would be a sizable endeavor just for record-keeping, let alone individual quality checks.
The region from which you order could be ethical and upstanding. Then again, your closest facility could have black market imposter products and questionable employees handling orders or customer service requests.
This fact isn't entirely surprising for any large company, but it's something we hope Zalora works to improve in the future. After all, it doesn't matter if people at other Zalora locations are having excellent experiences if yours is completely lacking.
Our Takeaway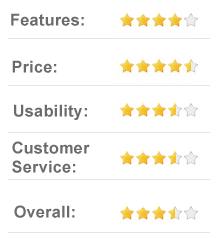 In many regions, such as Singapore, where Zalora has its headquarters, the company is more than just an online clothing retailer. The website has the feel of a mall, with sections for shoes, quality makeup brands, high-end fashion labels, everyday wear, and jewelry.
While the operations of the company are not perfect—let's be honest, no retailer is—there is a lot we like about the company if you're in a region where you can purchase from Zalora. It will take time to see if the retailer upholds its goals to reach sustainability marks within the next five years.
However, in a time when we need corporations not just to be aware of their environmental impact, but actually act in a positive direction concerning environmental issues and ethical treatment of employees, we appreciate that Zalora is at least trying.
We hope that they keep their word about their movement toward even more sustainability and ethical employment.
Overall, we think Zalora is a company to watch. If you live in Asia, Australia, or New Zealand, it's an online retailer that might be worth a chance and inspection to see if the products are as genuine as described on the website once purchased.