What is Vueling?
If you've ever flown in Spain on a budget you've most likely heard of Vueling Airlines! As a popular low cost airline in Spain, Vueling connects all the major cities, popular holiday spots, and Spanish islands with the rest of Europe.
While you might be drawn in by the inexpensive tickets, there are some things to know first. Here are 5 tips and helpful reviews for flying Vueling Airlines!
Vueling Airlines Spain Low Cost Airline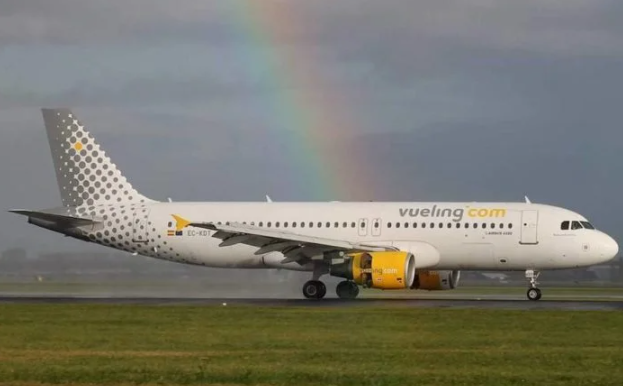 This one may be obvious, but it's good to point out. Vueling is a Spain budget airline and as such, it can offer crazy inexpensive fares! While the most popular routes are in Spain it also connects many popular European destinations.
Being a discount airline, one of the ways Vueling makes its money is by charging for add-ons. This can be everything from baggage, to drinks, and seat selection. The planes are basic but certainly are fine for traveling on short flights.
Compare Dates for the Best Price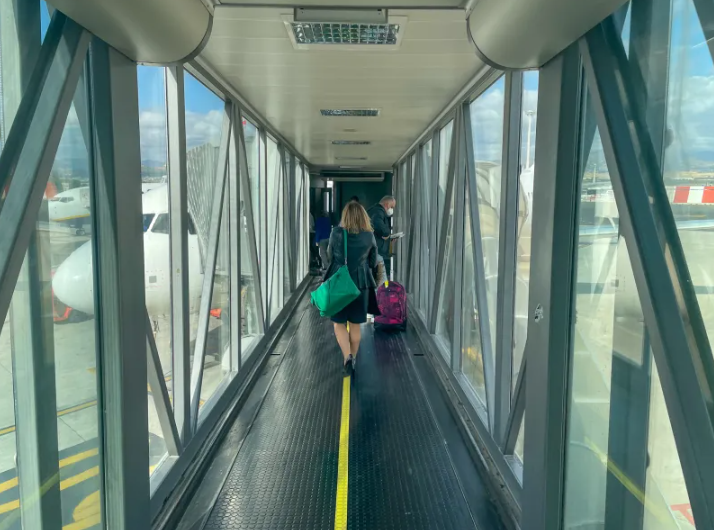 When looking for flights the first thing you should do is check the Vueling Airlines price calendar. If you are at all flexible with your travel dates you can save a lot of money by adjusting it to a day before or after!
The calendar will show you the lowest price on that day to your destination then you will be able to continue on to compare all the flights on that day.
Even though this article is on Vueling, whenever you travel you should compare companies. Maybe another Spain low cost airline has a better departure time or price!
We've found that Vueling typically has the best deals when traveling around Spain but it never hurts to look. Use the Skyscanner App to see all the airlines pricing to figure out what works for you.
Watch out for Vueling Airlines Fees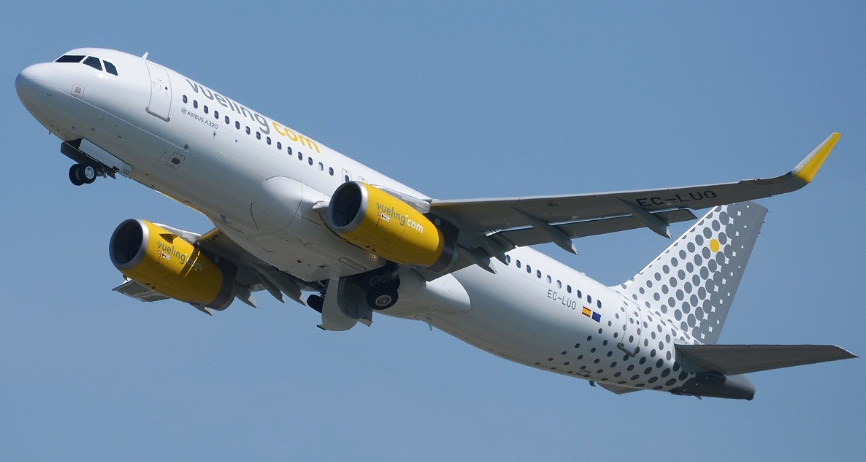 The price that you see when searching the Vueling Airlines website will be the cheapest fare. Once you click through to the booking screen you'll then be given a breakdown of what is included in each fare type.
We've booked basic in the past then added additional luggage before checking in for our Vueling flight.
However, with the cost to add a bag it makes sense to book Optima unless you are traveling EXTREMELY light. You can get an idea of the different categories when flying this Spain budget airline below!
Vueling Airlines App and Check-in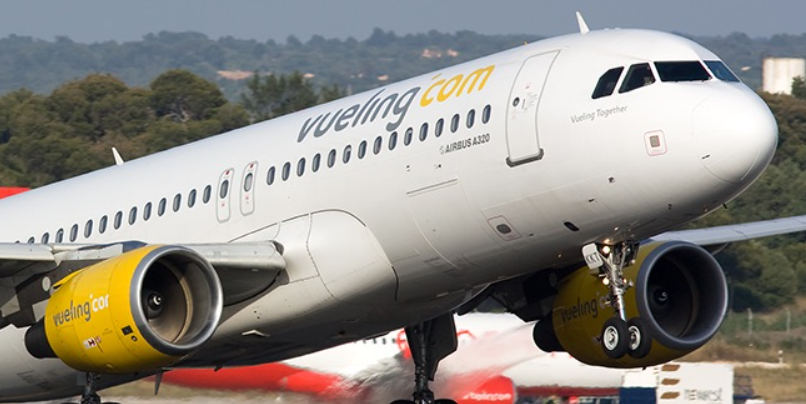 When traveling always download the airline app and use it to check-in. That way you'll have your mobile boarding pass directly in the app.
Also, it will inform you of any updates, gate information, or time changes for your upcoming travel. Definitely something to have downloaded prior to take off in Spain.
Vueling Airlines Get a Window Seat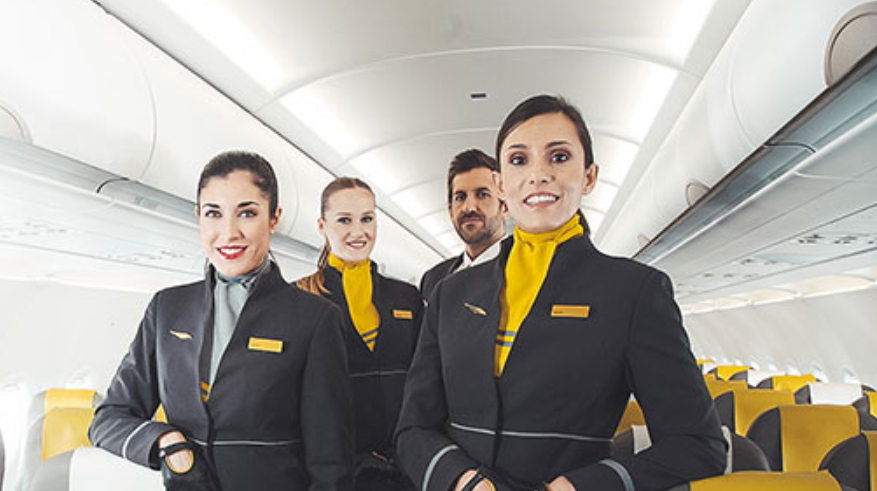 If you are traveling through Spain or around Europe during the day make sure to get a window seat! The entire country is beautiful and we loved the amazing views when landing at Barcelona airport.
You may have to pay if you do it on the website to pick your seat. However, when checking in you can always as them to switch you for the views.
Although these tips are just for Vueling Airlines, they can easily be applied to taking any low cost flights in Europe.
Have any questions on this article or want to share your reviews for Vueling Airlines? Leave us a comment below!
Bottom Line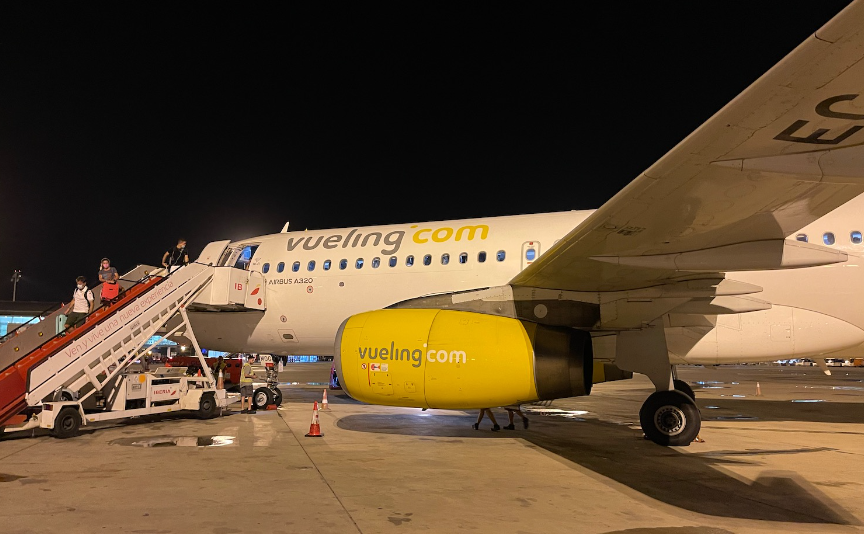 Flight cancellations, rude check-in agents, and rescheduling happens. But I'm currently 3/3 for bad experiences with Vueling.
I think this is the first time I've ever had a cancelled flight in Europe, and I fly every few weeks. I've taken probably 20 flights with Ryanair and the worst thing that has happened is an hour delay.
What should I do about the Olbia flight? There is a cheap direct flight on Air Italy the next day, but it arrives mid afternoon meaning I lose half a day of a five day trip.