This Verizon Wireless Review has been updated for 2022, and finds a network that provides excellent coverage, and superb 5G speeds.
Verizon Wireless is the fastest 5G network in the US and currently offers the most reliable coverage versus the others in the big three networks. For 4G LTE this offers exceptional call quality and data consistency making Verizon Wireless a very compelling option if you're thinking of switching.
When considering the best cell phone providers you'll want to read deep into this Verizon Wireless review as it shows not only all those competition beating positives but also any negatives that may affect your decision. That said, Verizon Wireless has scored the highest overall on RootMetrics' independent agency RootScore reports for the past nine years, making it a tough one to beat.
Verizon Wireless is expensive though. And despite this there are still higher customer satisfaction options from smaller network providers. And for out and out 5G coverage T-Mobile has the widest reach.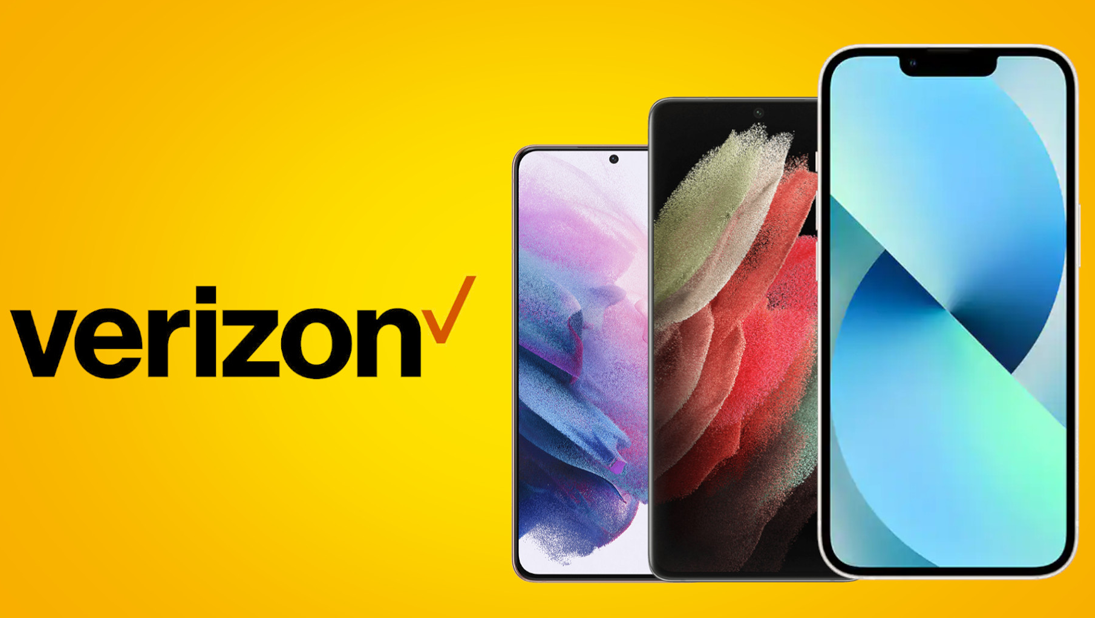 Verizon Wireless: Unlimited plans
Plans from $70 month
Up to $90 per month
Verizon offers three tiers of unlimited data plans. 4G LTE is the standard but there is also 5G coverage in certain areas.
The first plan is Verizon's Start Unlimited for $70 per month. This plan is the most basic unlimited deal it offers, and includes unlimited 4G LTE data, talk and text. As the higher plans are considered more premium, if there are levels of high congestion on the network your data speed will suffer. Unlike the other data plans there is no guaranteed level of GB before your connection gets throttled.
As this is the most basic plan it does lack some of the better options you get on more premium packages – like ultrawideband 5G as this is a limited version (you can read about what is 5G here). The video streaming quality will also be lower resolution than other packages – roughly DVD quality. There is also a restriction on connection speed at hotspots of 600 kpbs.
The second Verizon plan called Play More Unlimited and is available for $80 per month. This plan built for streaming with music and video streaming, millions of songs, HD and premium data all included in the package. This gets you the 5G Ultra Wideband and 5G Nationwide connections.
There is another plan called Do More Unlimited which is more aimed at productivity, which is also priced at $80 per month. This includes premium data and with a discount on a connect device plan.
The last plan is called Get More Unlimited which also has unlimited everything but also guarantees ultimate performance.
All three plans offer six months of either Disney+, Apple Music or discovery+. Play More also has Hulu and ESPN+ as options. Do More also adds 50 percent off Unlimited connected device plans plus 600GB of Verizon cloud storage.
Verizon lowers prices for additional lines on your plan – up to ten. Four lines of the Start Unlimited plan, for example, costs $105 per month. While on the expensive end for family plans, it's cheaper than paying $70 for each line. Verizon also has a kids only line that is available on family plans that allows you to control content, track the phone and limit screen.
Overall, the Unlimited plans are expensive – there's no denying this – but they offer reliability and great speeds across the majority of the United States. That's what you really pay for here.
Verizon Wireless: Budget plans
Prepaid unlimited from $30
Basic plans from $30
Verizon is getting better at offering more budget plans for phones, but it struggles when compared to other providers. The Basic Phone plan gives you unlimited calls and texts on a single device for $30 per month – that is ideal for people who don't use data over the included 500MB. It's worth noting that this plan doesn't include a handset either, which you'd need to get separately. This is the cheapest plan Verizon offers, and it doesn't compare well to offerings from the likes of Visible or Mint.
Verizon also offers three tiers of shared data plans with $55 per month for 5GB or $65 for 10GB. These plans are great for people who use a lot of technology that is connected to the internet – like tablets and wearables. The bigger data plans can even be shared among the whole family.
The prepaid unlimited plans, which include all calls and texts start at $35 with unlimited calls and texts plus 5GB of 4G data or $45 per month including 15GB of 5G data. Or jump to $60 for unlimited 5G data which also includes unlimited talk, text and data to and from Mexico and Canada. Or go up to $70 for totally unlimited 5G ultra wideband data and hotspot inclusion – making this a viable home broadband replacement.
Again, these are expensive plans, but you are paying for the network and the reliability of speeds here.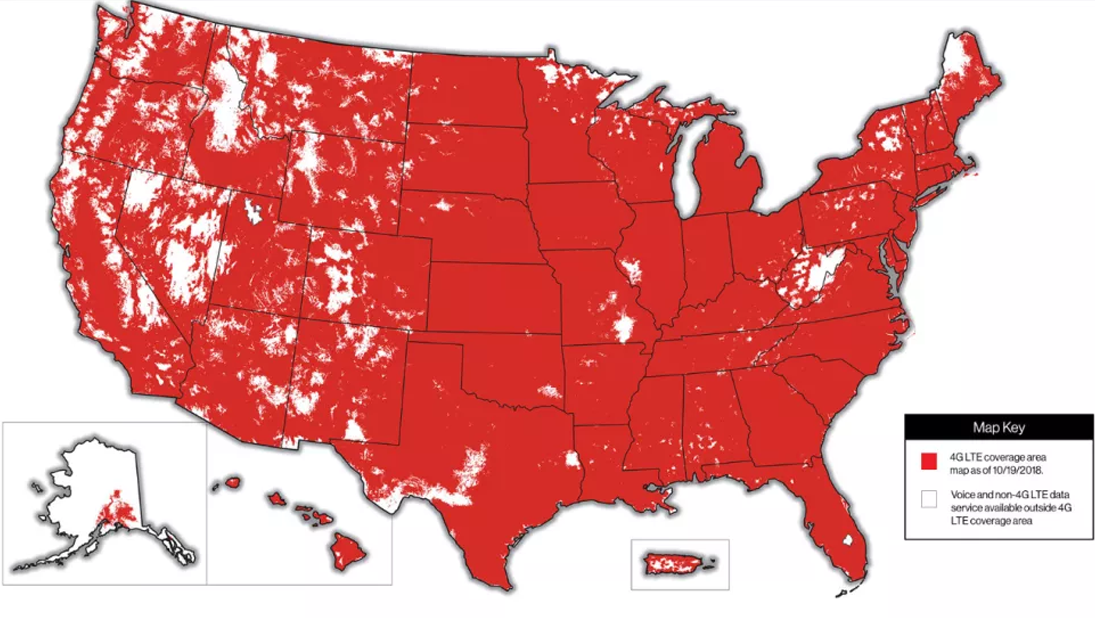 Verizon Wireless review: International calling
Mexico and Canada unlimited from $5
$10 for 185 countries
Verizon lets you customize your plan by adding unlimited calling to Mexico and Canada for $5 a month or by expanding your range to over 185 countries for $10 with Verizon's Travelpass. You will only be charge on days that you use data abroad.
These passes can also bought on a monthly basis for as little as $70 per month which will get you 100 minutes, 100 texts and 500MB data. More options are available.
Verizon Wireless Review: Cell phone options
Most phone available
iPhone and Android options
Verizon offers a good selection of phones to go with your plans, including popular flagship phones and options in mid-tier and budget categories. You'll find the newer iPhone 12 variants here, along with the Samsung Galaxy S21 series. It has a wide selection available, and offers them in both new and preowned conditions that gives the buyer a wide range of options.
We think Verizon's superior network worth the extra cost, if you're committed to 5G data. Its expansive network and performance make it a safe bet across the US. But we advise checking coverage maps and making sure your usual usage area is well within a covered area before choosing any phone carrier.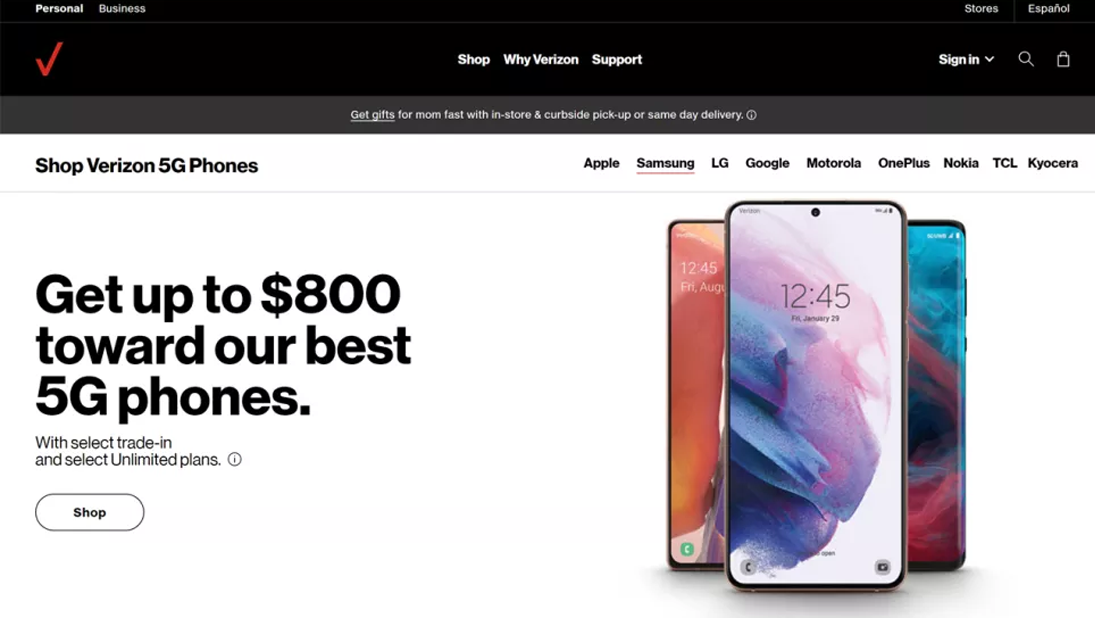 Verizon Wireless: Customer reviews and satisfaction
Verizon Wireless a Better Business Bureau (BBB) accredited company with an A+ rating. However, the customer reviews, of which there are 247, have an average rating of just over one star out of five. Verizon does score very low for satisfaction, and does not compare well to some of the other big three providers.
One negative review, from Aimee D, said: "As long as you do not need customer or technical support verizon is great. If you do need any kind of support for any reason it is absolutely horrible. Billing issues, terrible, technical support terrible, try to change account horrendous!"
Customer reviews site ConsumerAffairs has Verizon with an average review rating of three stars out of five. Positives include excellent signal and decent pricing. Negatives include poor website and slow customer support.
One positive review, from John of Delmont, PA, said: "The manager David, at the Delmont PA – Verizon Wireless store, is awesome. I had an issue and he went above and beyond to resolve my problem… In have never had a service provided be so responsive before. I will recommend Verizon Wireless to anyone that is looking for great customer service!"
Should you choose Verizon Wireless?
Verizon Wireless is one of the best network providers in the US. It has great coverage, reliable speeds, a wide selection of plans, and plenty of unlimited calls, texts and data options. International calling comes with great options too, as do budget plans. That said, budget the area this falls down as Verizon is expensive and as such should looked at only by those that don't care what they pay and simply want the best speeds possible.
If you're undecided on the handset you want, check out our best smartphone guide. While we also rank the best prepaid cell phone plans. Take a look at our cell phone coverage map of the US to find out who has the best network in America.
Best Verizon Wireless iPhone and Samsung deals right now