About Underground Printing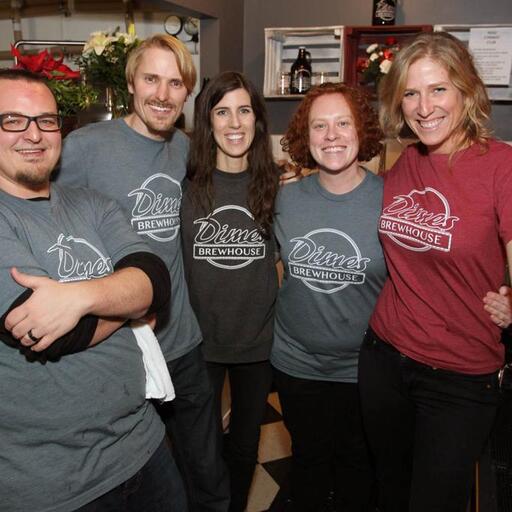 Underground Printing offers screen printing, digital printing, and embroidery on a fantastic variety of apparel and promotional products. Stocking a selection of top brands such as Nike, The North Face, and Yeti, they make it easy to get high-quality personalized items for affordable prices.
The company has been featured in numerous publications, including MarketWatch and US Weekly, and has been featured on Inc. Magazine's list of fastest-growing companies repeatedly since launching.
Corporate giants like Google, Amazon, and Target all trust Underground Printing to get the job done, and you can view some of their work from their social pages, which have a collective following of 20k, by the way.
Are they the right fit for your job? Check out my Underground Printing review. I'll tell you all about the services they offer, how they work, and what customers think. Let's dive in.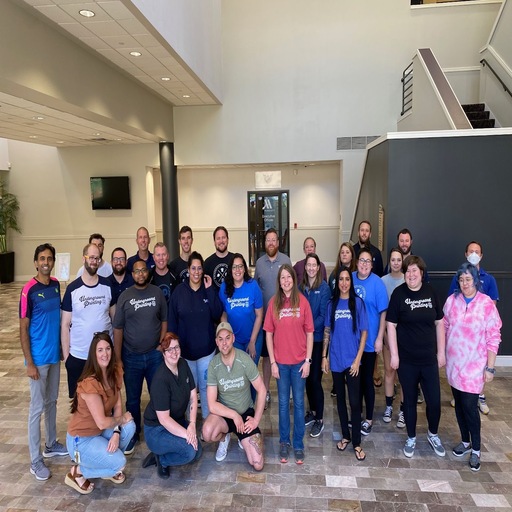 The story of Underground Printing starts in a dorm room, founder Rishi Narayan's dorm room to be exact. Banding together with his best friend Ryan Gregg, the duo attended the University of Michigan in Ann Arbor where they shortly began getting the feel for entrepreneurship.
Launching the company as A-1 Screenprinting in 2001, it was only a few short years after that they opened up their first few retail locations. A few more after that, they landed on Inc. Magazine's Fastest Growing Companies of 2008 list after acquiring a small screen printing biz called Underground Printing. Since then, they've made Inc.'s list an additional 8 years for a total of 9 times. Impressive.
Over the years, the company has been featured in numerous publications and has continuously expanded. Today, their corporate office and print facility is located in Ypsilanti, Michigan.
So now that you know a little more about who's behind the brand, I'll move my Underground Printing review right along. The highlights are up next.
Highlights: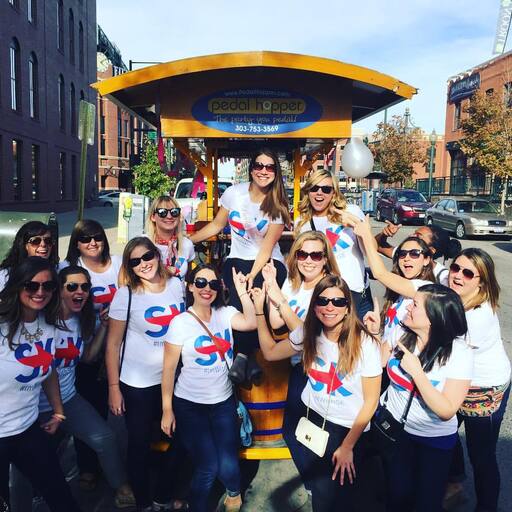 Custom screen printing, digital printing, & embroidery
Great selection of shirts, sports apparel, hats, & more
Stocks wide range of top brands including Nike and Adidas
Adult sizes XXS-5XL
Infant, Toddler, and youth sizes available
Free US shipping
100% satisfaction guarantee
Whether your order is large or small, Underground Printing has you covered. They have an awesome selection of brands, products, and styles within their printing and embroidery collections to ensure you get exactly what you're looking for.
Coming up in my Underground Printing review, I'll tell you more about their services and what you can expect within each.
Underground Printing Screen Printing Review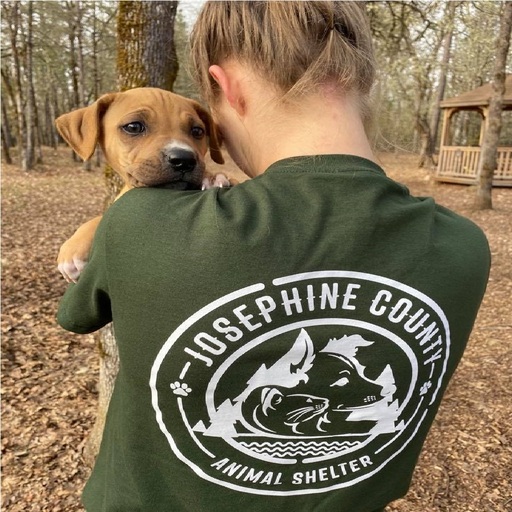 Screen Printing is UGP's most popular service. From t-shirts and sweatshirts to bags and drinkware, this company was built on screen printing and is dedicated to creating high-quality products.
Need something for the whole office? How about your school? UGP is the perfect brand for the job. They have 20 screen printing presses that can take on your personalized order. If you need vibrant, stand-out products, Screen Printing is your best option.
Because there are so many different items that can be screen printed, prices vary greatly. Their most popular is the Custom Printed Gildan Heavy Cotton T-Shirt available in 68 different colors in sizes S-5XL. Here's a look at some of the prices for their best-selling items:
T-shirts costs start at $5
Hoodies start at $20
Hats start at $10
One of their most popular hats is the Port & Company 6-Panel Twill Cap, made in 14 different colors, while the best-selling hoodie is the Custom Printed Gildan Heavy Blend available in 39 colors.
Underground Printing Embroidery Review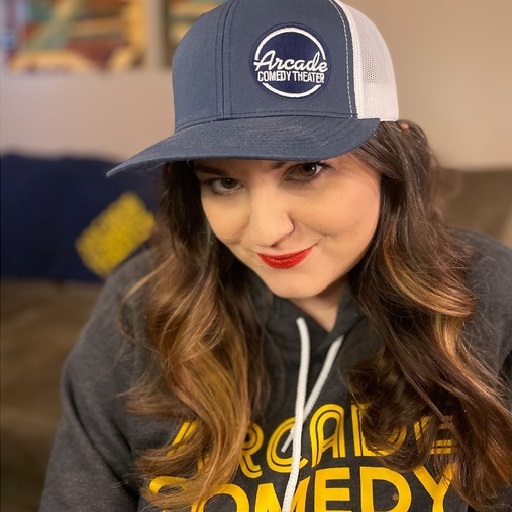 Looking for something a little more understated? Underground Printing Embroidery is a fantastic choice for work polos, recreational team tees, or family vacation sweaters.
With a line that includes hats, polos, hoodies, pullovers, jackets, and more, you can elevate the look of your uniform or group apparel with custom embroidery. You'll choose your preferred item, pick your colors of thread, and UGP will do the rest.
Embroidered polos start at $16 per shirt, jackets start at $28. With options including Peter Miller and Helly Hansen in this collection, if you're looking for upscale or affordable items, you'll have a great selection to choose from.
Popular pieces include the Adidas Heathered Sport Shirt with 5 color options, the Jerzees NuBlend 8 oz. Crewneck with 14 colors, and the Yupoong Knit Cap with 13 colors.
Underground Printing Digital Printing Review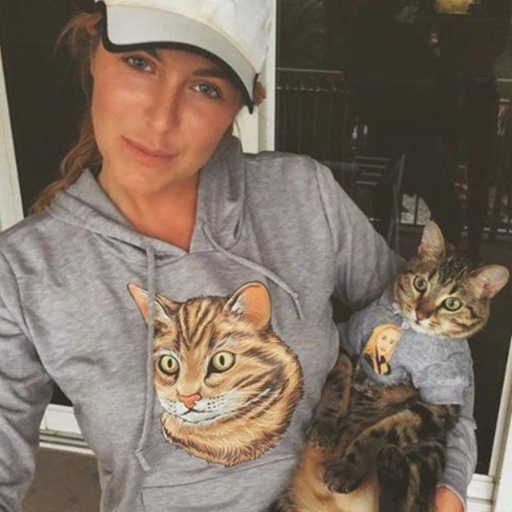 Unlike screen printing, digital printing prints directly onto the garment of your choice, similar to a printer at home. This option is awesome for complicated graphics and intricate designs, or if you've chosen a custom photo. It's also a great choice for smaller orders, so if you need less than 6, choose digital printing.
The results are high-quality images that last while feeling light-weight on the garment. The pricing scheme differs from screen printing as well, as the cost of each shirt is fixed.
Choose from a great selection of tees like the Custom Printed Gildan Heavy Cotton tee (68 colors) that start at about $8. The Next Level Fitted T-Shirt (27 colors) is a top-seller as well, starting at $12.
How Does Underground Printing Work?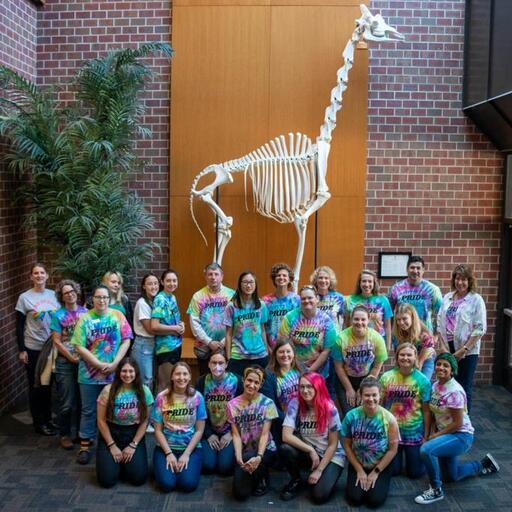 To start with Underground Printing, you should select the type of product you're looking for. You'll browse through clothing, accessories, and other items to begin designing, then set your quantity.
The design process is super straightforward and everything you need is right on UndergroundShirts.com. If you want some help with your design, choose one of their attractive templates, there are literally thousands and they make it really easy to create a good-looking design.
Whether you choose a template or not, you'll need to input text and/or graphics or upload the picture you'd like to use. Distressing is also available for select products. Once your design is complete, you'll save it and create an account. If you have an idea or a design you want to make edits to, no worries. UGP has an amazing art team ready to help you create the perfect design. Prefer to get a quote before you sign up? You can request one from the page of the product you're interested in.
If you need quotes for some products, the best way to go about getting them is to email [email protected] Let them know the items you are interested in and their quantities, and they will get back to you.
Who Is Underground Printing For?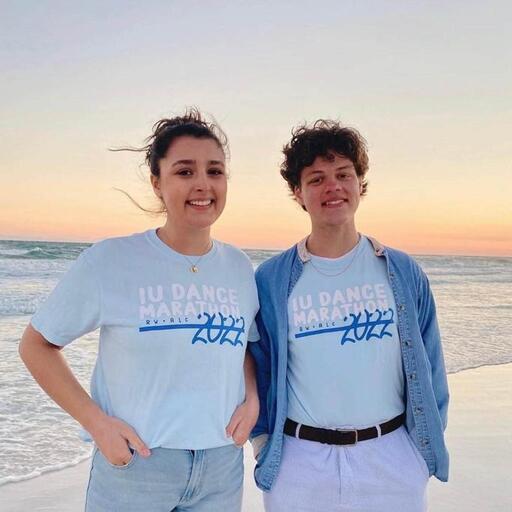 Underground Printing offers screen printing, embroidery, and digital printing services for orders big and small. Whether you need just one or thousands of items, they can accommodate your request. The service is ideal for family vacations, work functions, uniforms, trade shows, schools, and more.
Underground Printing Reviews: What Do Customers Think?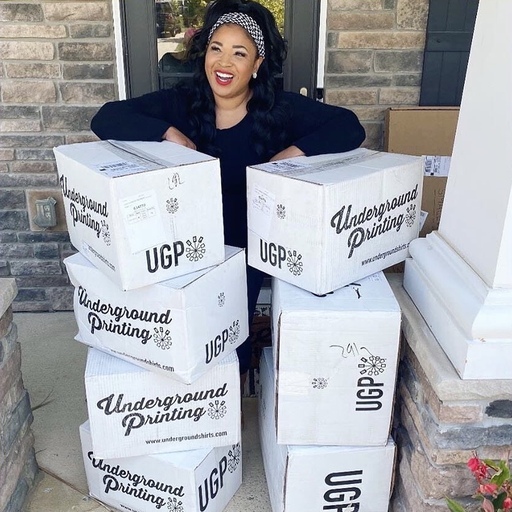 You've made it to the part of my Underground Printing review where we check out feedback from around the web. This is the section you'll want to pay attention to learn what the brand is really like.
The first bit of feedback we'll look at comes from the official website. You'll find a short list of ratings for some of their bestsellers below:
Custom Printed Gildan Heavy Cotton T-Shirt: 4.5/5 stars, 7,561 reviews
Custom Printed Gildan Heavy Blend Hoodie: 4.5/5 stars, 1,203 reviews
Port & Company 6-panel Twill Cap: 4.5/5 stars, 75 reviews
Port Authority Value Fleece Jacket: 4.5/5 stars, 235 reviews
Of the Custom Printed Gildan Heavy Cotton T-Shirt, one customer wrote: "I haven't seen them in person or touched the shirts, but the recipient said they are soft, comfortable and look good on him."
Most of the comments on the brand's site are short and sweet, like this Underground Printing review: "Nice shirt…nice color…wears well…no complaints." I think this pretty much sums up common customer feedback for this shirt and the screen-printed graphics, but let's see if we can find some more in-depth feedback, shall we?
The next source we'll check out is Google. Since UGP has 25 different retail locations, there are quite a few options. I've taken the next Underground Printing review from the page for its Ann Arbor store. Overall, 259 customers gave them a 4.9/5 star score. One comment reads:
"We worked with Underground Printing to do lots of custom apparel for our bagel shop — Tov Bagel. We worked with Evan who was incredible through every step of the process and made sure we had all the information we needed to make a seamless order!"
According to Google, Underground Printing has near to flawless scores across all of their locations, with hundreds of users weighing in on their services. Here are a few more to give you an idea of their popularity:
Pittsburg: 4.9/5 stars, 124 reviews
Chapel Hill: 4.9/5 stars, 102 reviews
Evanston: 4.8/5 stars, 99 reviews
Madison: 4.9/5 stars, 96 reviews
Bloomington: 4.8/5 stars, 104 reviews
And the list goes on. It looks like UGP really does deliver excellent customer service and great products. Now, let's move on to our final Underground Printing review. This one comes from View Points where the brand averages 5/5 stars from 4 customers. It reads:
"As always, UGP has come through, on-time, even after I was late in planning and submitting my order. The attention to detail, as well as the constant communication, is MUCH appreciated, especially on a tight timeline. Thanks again for fulfilling the order and for impeccable customer service!"
It's clear that Underground Printing is treasured by customers, and it makes sense why it's received so much praise over years. Judging from the feedback, you won't be disappointed when ordering with them.
Is Underground Printing Legit?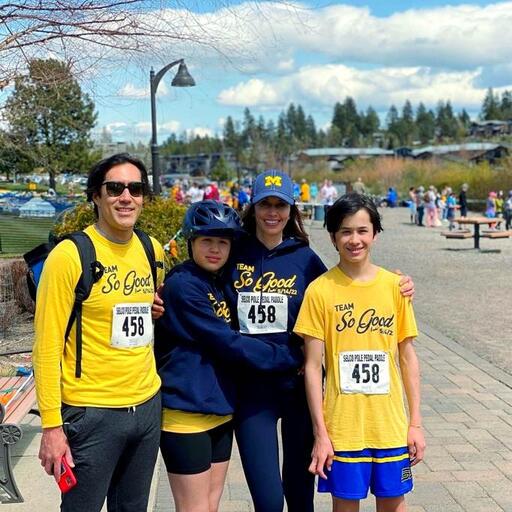 Nothing I found while writing my Underground Printing review could convince me otherwise. They have just one complaint on the Better Business Bureau, but other than that, I couldn't find much in the way of negative feedback. Customers loved the service they got from the brand and the quality of the products. Many are customers for life.
Is Underground Printing Worth It?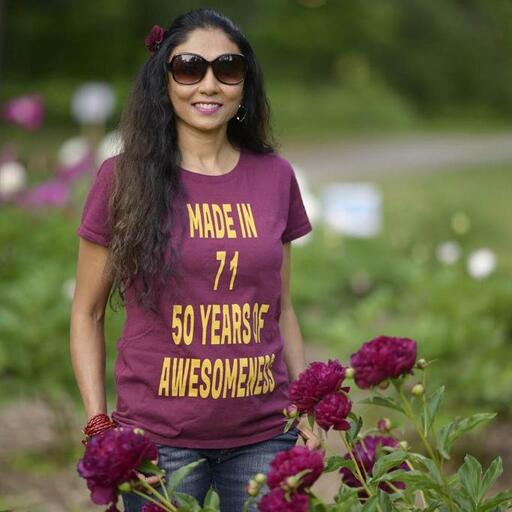 There are a million and one screen printing businesses, so why choose Underground Printing? Because the difference is night and day between them and other companies.
As a privately owned company with a small business mentality, you'll receive a higher level of quality, attention to detail, and service when you choose them. I also love their product selection and the option to choose both budget and luxury brands. In my opinion, Underground Printing is 100% worth it.
Underground Printing Promotions & Discounts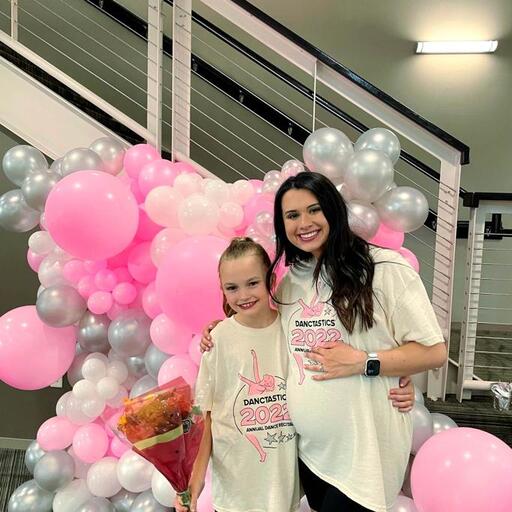 This Underground Printing wouldn't be complete without a section on deals, so I combed through the brand's website to see what I could uncover. The main money-saver I found was that the more you buy, the more you save. In addition, US shipping is free for orders over $50.
Where To Buy Underground Printing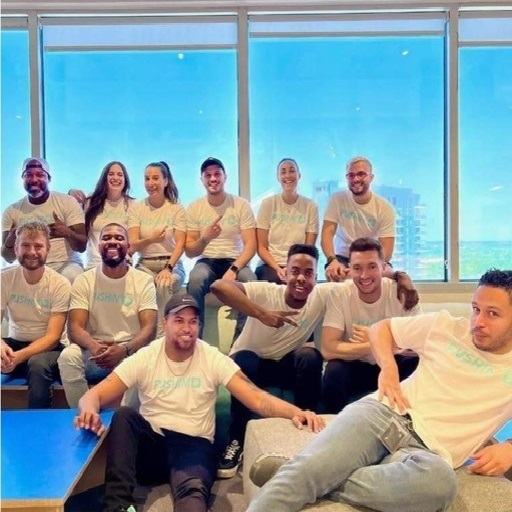 Underground Printing has 26 stores across the US primarily in the Midwest. For a full list, head to UndergroundShirts.com. That's the same URL you'll use to create your custom products.
FAQ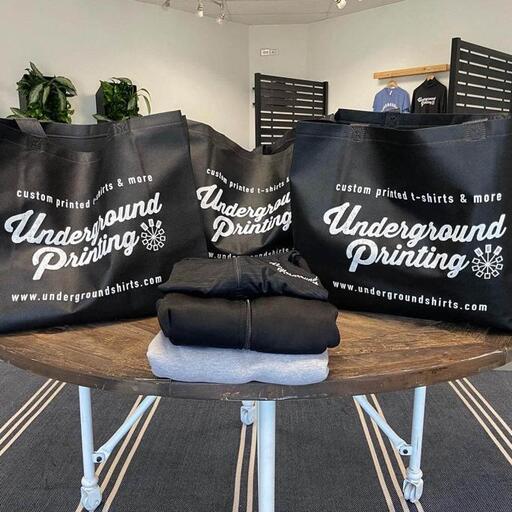 Who Owns Underground Printing?
Rishi Narayan and Ryan Gregg founded and own Underground Printing. Their company has recently moved to a larger factory in Ypsilanti, Michigan to accommodate the increase in demand.
What Is Underground Printing's Shipping Policy?
You'll likely be buying made-to-order products from Underground Printing, and because of that, your order will be ready to ship out in 2-7 business days. Here's what else you should know about the policy:
Shipping time depends on your location and preferred shipping method.
Expedited shipping is available.
Once shipped, you can expect your order to arrive in an additional 3-12 business days.
Some orders will be sent in multiple shipments.
Shipping fees vary by location and method.
Once your order ships, you will receive a confirmation email with a tracking link. Use the link to keep an eye on your package's progress.
What Is Underground Printing's Return Policy?
Underground Printing has a 100% satisfaction guarantee for all of its products. Whether your design didn't come out as you hoped or it has a flaw you wish it didn't, the brand will take care of it. You have 15 days to get in touch with the brand to let them know.
For all other return requests, head to the Returns portal on UndergroundShirts.com and fill out the online form. You will need your order number and zip code, and you'll have 30 days from the date of purchase to start the process.