Trivago is one of the newer hotel booking portals to make a splash on many travelers' radars. But, how much do you know about the company, besides their commercials can be a little goofy? Let's find out just exactly what is the deal with Trivago and if they are worth a visit.
What is Trivago?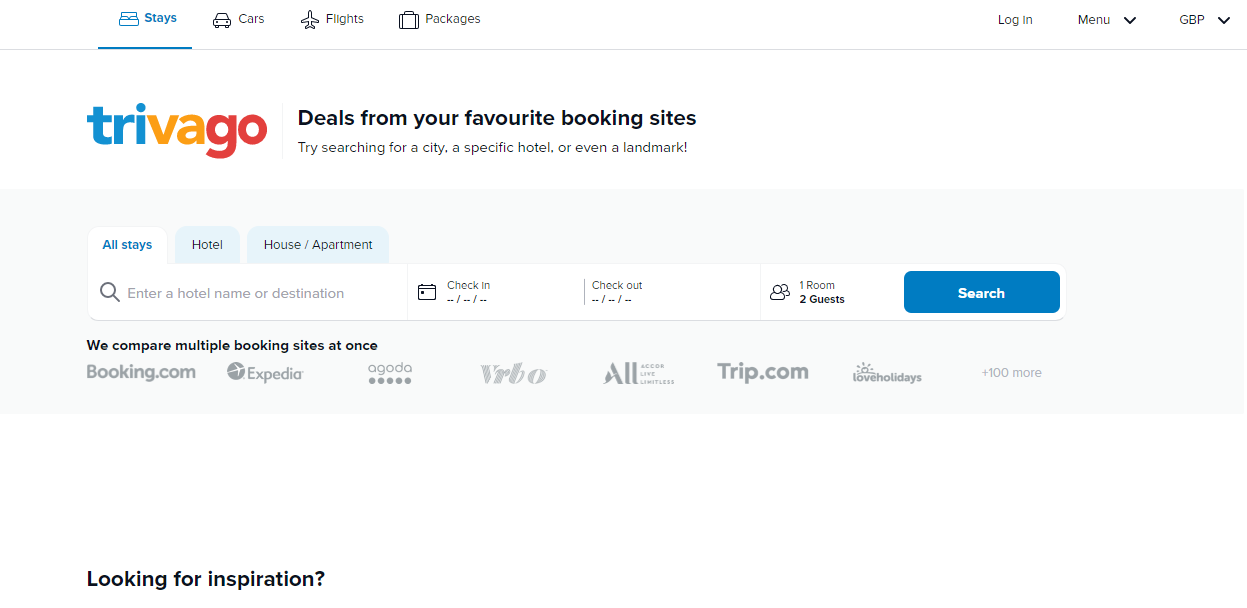 Trivago is a metasearch hotel search site that quickly sifts through the metadata of hotel sites and other travel booking portals to find you the best deal in a matter of seconds. Like Kayak and Google Flights, you do not book directly on Trivago but are transferred to the hotel website or the booking site (i.e. Expedia, Cancelon, etc.) to begin the reservation process. You find a hotel room and Trivago earns a small referral commission.
Metadata searches have become popular among travelers who want to leverage computer technology to find the best deals quickly. While Trivago started as German travel website, they are now owned by Expedia. Despite being owned by Expedia, they will display the listings from over 200 different booking sites including a few owned by their competitors.
Searching for Rooms on Trivago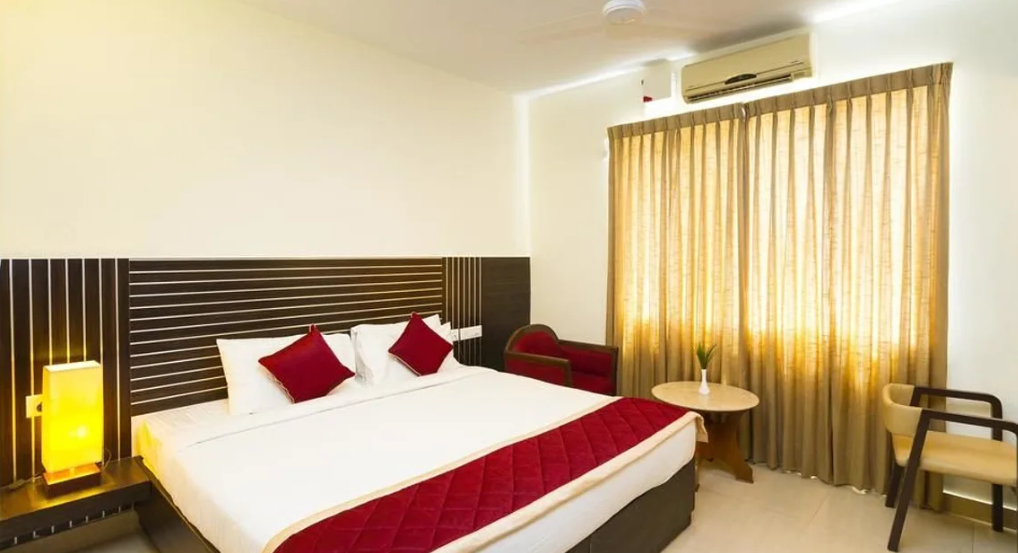 You can search for hotel rooms in any city across the world. All you have to do is select the destination, travel dates, and the number of travelers.
After typing in all the required travel information, the search results will display the following information:
Hotel name
Best price
Next three best prices
Trivago user review score
Hotel amenities
Distance from a notable landmark
When looking for a place to stay in Las Vegas, the search results were very similar to the other hotel booking sites Expedia and Priceline. The one primary advantage for Trivago is their landmark proximity. Hotels on the Vegas Strip are measured by their distance to the Bellagio Fountains. Other hotels might be measured by their proximity to the airport.
You could easily find out this information with a web search, but Trivago is doing their best to keep you on their site for the entire booking process. They even have an overhead map function that lets you zoom in to see the nightly rate for all hotel listings.
Another awesome feature of Trivago's overhead map is the "Show Top Deals" button that only shows hotels with sharp markdowns. For example, this feature showed a 70% discount from the normal nightly rate at the Elara Suites for only $229 a night while the other travel booking sites were charging $281 for the same room.
Hotels will advertise exclusive Trivago nightly rates that are cheaper than the other third-party listings. Even if you must visit Priceline or Expedia to get the rate, this same exclusive rate will be hidden from travelers that go directly to Priceline or Expedia to browse the exact same hotel listing.
Advanced Filters of Trivago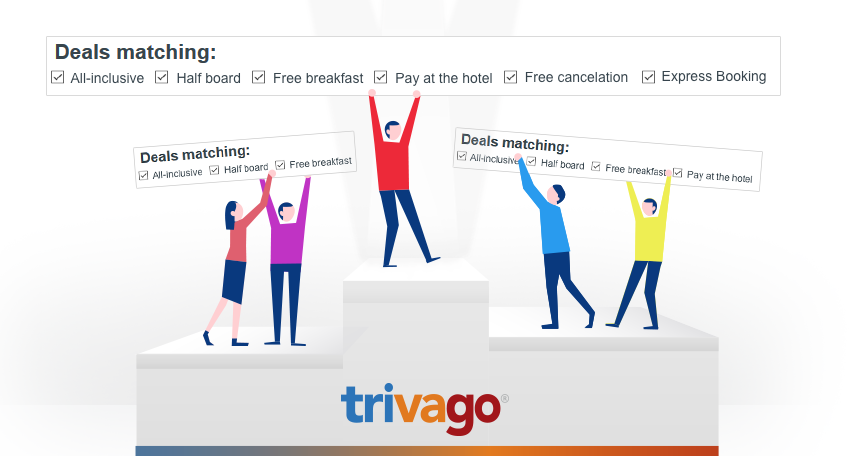 Like the other hotel booking sites, Trivago offers advanced filters that let you filter results by star rating, distance from key landmarks, nightly rate, amenities, and hotel name. They even offer one of the most extensive lists of extra filters that can help you find hotels that are child-friendly, have on-site amenities like a casino or spa, and hotel niches like a theme hotel, spa hotel, or a health resort.
Trivago-only Prices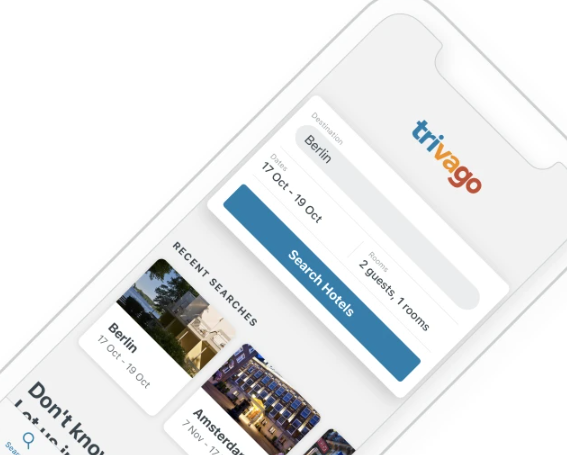 One downside of Trivago is that they don't offer a rewards program like Priceline, Expedia, or Hotels.com that allow you to earn points for each purchase that can be redeemed for reward travel. Yes, you can earn these points as you Trivago will direct you to one of these booking sites to pay for your stay, but, you might not consistently book from the same site even if you regularly use Trivago.
To compensate for this, Trivago offers exclusive deals. You will find them on Trivago by clicking the "Top Deals" button or you might see an icon on a booking site.
You may not always be able to find an exclusive deal, but, Trivago does a good job of offering competitive prices to the other metasearch portals and third-party booking sites. Even if you are comparing the price to book directly from the hotel instead of a third-party site, your comparison shopping can be efficiently completed on Trivago!
Negative Headwinds for Trivago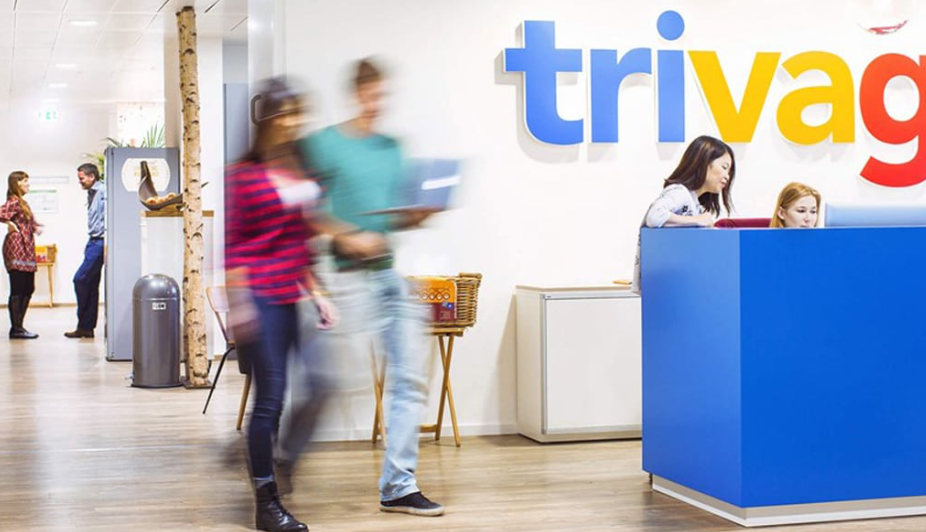 Like any company, Trivago isn't without their struggles. From an investor standpoint, Trivago has encountered some recent challenges since they launched an IPO in late 2016 when it launched at $11.85 per share. In six months, the share price doubled to $24.27 per share in July. It has since dropped back to the $10 range just two months later.
While there are many theories for the rapid decline in share price, one primary reason is that of a drop in advertising revenue. The originally projected growth was 50% year-over-year and has since been lowered to 40% as booking sites like Priceline and Booking have curtailed advertising spending on the site. This can mean fewer hotel room listings and ultimately, the better deals might be found on another booking site.
Time will tell how Trivago adapts their business strategy to continue providing quality deals to budget-conscious travelers.
Maximizing Your Trivago Experience
Since Trivago is a price comparison portal that gives you the opportunity to compare the prices of booking directly through a hotel or from a third-party travel site, there is one consistent way to maximize each Trivago experience.
A flexible rewards credit card like the Chase Sapphire Preferred can be your best option. You will earn two points per dollar on every travel purchase. It doesn't matter if you book directly with a hotel or on a third-party site such as Priceline, Expedia, or Hotels.com. You essentially earn double rewards points if the booking site has any loyalty program plus the Chase Ultimate Rewards points.
Along with any travel rewards earned through Trivago, you will also earn two points on all dining purchases and a single point for non-travel and dining purchases.
Other travel credit cards will only award you bonus rewards points if you book directly through the hotel. Sometimes, hotels don't always have the best prices. That's why you use a site like Trivago to compare the prices from multiple sites all in one place. If you don't have a flexible travel rewards card, you might forced to sacrifice rewards points for a better nightly rate.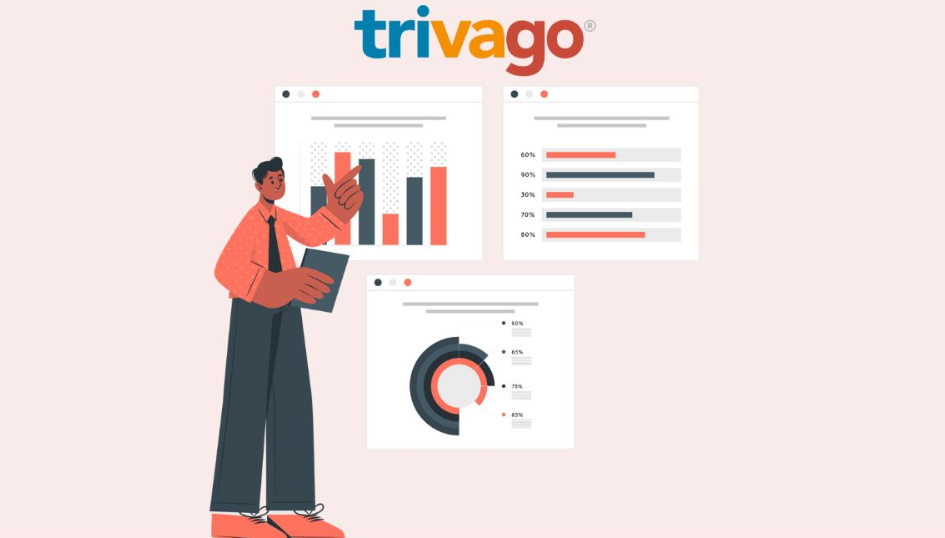 Trivago: best prices Despite only finishing mid-table in our rankings, there are two reasons why you might do well to check Trivago before booking your next hotel stay. First, it does have bargains.
Trivago came up with the best price for four of the five hotels we looked at, which is a better strike rate than any other site we checked. Second, while not as polished as some, Trivago's website offers some standout features. We particularly like that you can filter results by how close they are to a specific address – handy if you want to stay near friends or family, for example.
Which? verdict: One of the better comparison sites for hotel prices.
Which flight comparison site is cheapest?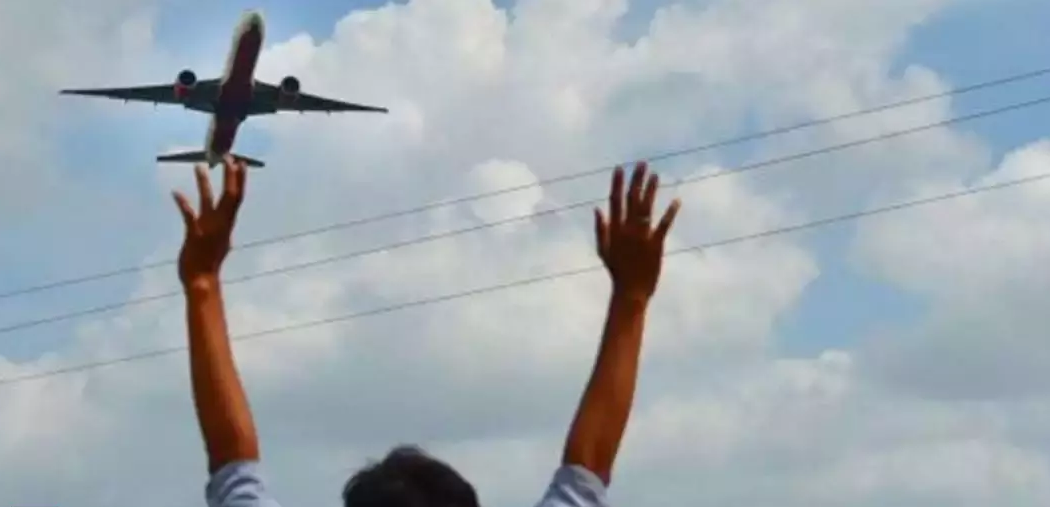 Cheapflights, a comparison site, found the cheapest flight prices on five of the 10 routes we looked at. The catch? As with other comparison sites, the cheapest prices are often with online travel agents (OTAs) you shouldn't book with.
For example, Cheapflights pointed us to the OTA Kiwi to book one flight. Opt for Kiwi's cheapest 'Saver ticket' and, as well as not having any flexibility to amend your flights, you'll only entitled to basic customer service, meaning you aren't entitled to any email support and any call you make to its call centre will treated as low priority.
Read on to discover how to hack Trivago to get more bookings! I will share with you six factors that influence the visibility of your hotel profile. If you master all six, you will definitely get more bookings.
Meet Trivago Hotel Manager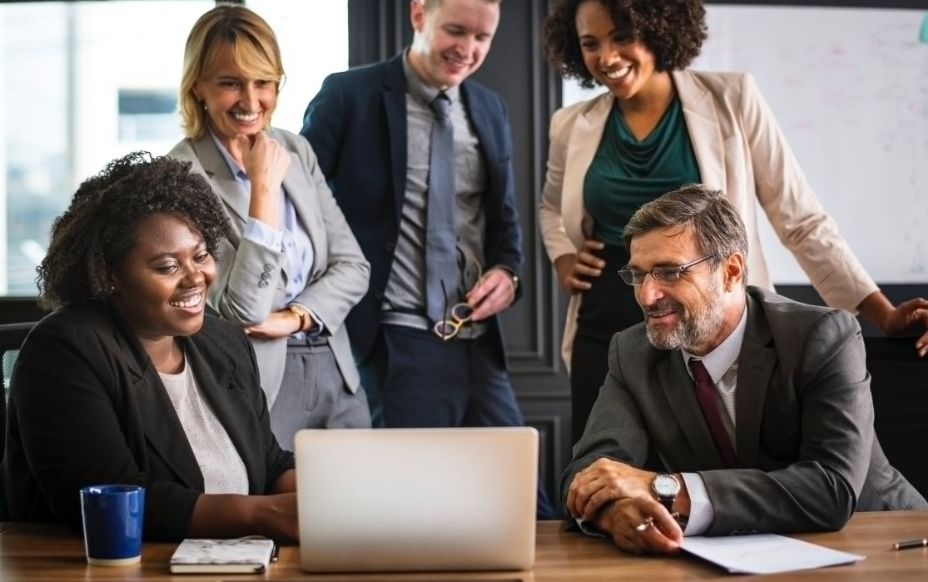 Hotel Manager offers comprehensive tips, tools, and advice for maintaining. The following six factors that can improve your ranking and visibility on Trivago.
Hoteliers can monitor performance, stay one step ahead. The competition, and steer their business in the right direction. Hotel Manager praised for its clear layout, ease of navigation, and new tools, including a function. Which allows hoteliers to see exactly how many impressions, clicks, and bookings they receive.
How Can Hotels Manage Listings To Enhance Performance?
Research has shown a direct link between a hotel's Trivago performance and its level of engagement on the site. Hotels that highly engaged in managing their reputations on TripAdvisor have better market visibility (i.e., they appear higher in the Popularity Ranking). They generate nearly four times as many page views. As other hotels and drive more revenue via tools like Business Listings.
Six Factors To Influence The Visibility of a Hotel Profile: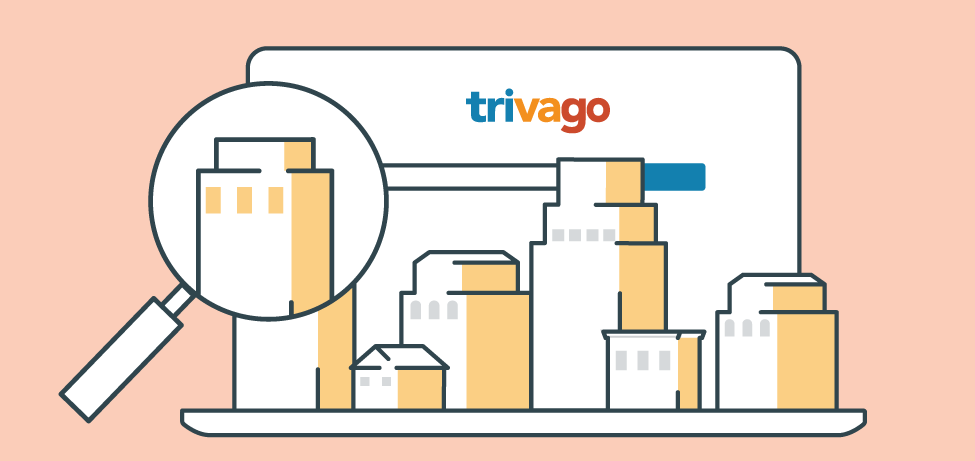 Hotel Information
The first step to becoming a highly engaged hotel is to claim your Trivago listing. Claiming your listing allows you to update your business details, access free marketing tools, add photos and more.
Reviews & Ratings
Trivago takes reviews from Expedia and its sister channels (Expedia owns Trivago). Make sure that you are on top of reviews on the channels.
Images & Media
Trivago will automatically pull images from Expedia, so if you haven't updated. Your property photos in a while, it is important you do so ASAP.
Hotels with ten or more management photos receive twice as many traveller page views over those with nine or fewer.
Post a minimum of TEN Management Photos to Trivago
Add meaningful captions to help travellers easily search and identify your photos
Suggest a primary photo that will used as the main image for your business on Trivago (Sure to choose a clear photo that makes a strong impression and at least 1024 pixels wide by 350 pixels high)
Add an array of photos and update them regularly to reflect the latest and greatest views of your property
NOTE: Trivago is very new and the photo process is slow, to say the least. Be patient.
Rates
Watch your rates. You can control this through your booking engine (FreeToBook, Eviivo, Boostly).
Active Communication
We know that great internal communication can mean a world of difference for any business, especially those providing excellent service to amazing guests. While communication with customers can be a winning business strategy. The service sector, repeating business can only ensure his customer keep coming back.
Trivago is here to stay. Keep an eye on it and make your hotel profile the best it can be.
The biggest bit of advice I can give you is to go and claim your listing now. Let me know if you need any help. Once you have mastered Trivago, here's my guide on how you can boost your direct bookings.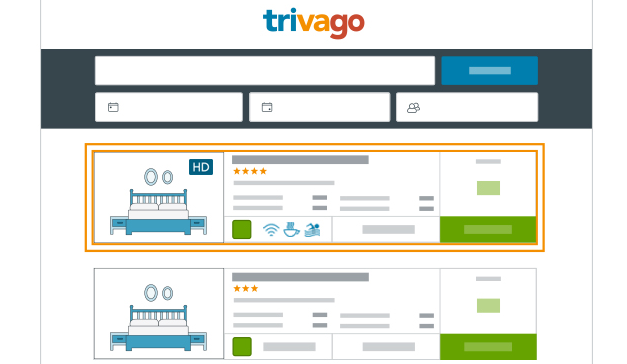 Hotel search website trivago.co.uk have revealed the results of their inaugural Top Hotel Awards,using aggregated online user ratings in order to recognise the best-rated hotels, both regionally and nationally. Hotel 41 in London is the top-rated hotel in the UK, followed closely by The Chester Residence in Edinburgh and The Arthington Guest House in Blackpool.
With a rating of 96.79, Hotel 41 in London is the best-rated hotel in the UK this year. This followed closely by The Chester Residence, a serviced apartment hotel in Edinburgh with a rating of 96.41. The Arthington Guest House in Blackpool, a B&B with a rating of 96.38, completes the top three.
34 of top 50 are B&Bs
The top three hotels are a good representation of the top 50 in the UK. Which comprise a variety of accommodation options. B&Bs were the top-awarded accommodation option this year, with 34 of the top 50 classified as B&Bs.
Range of room rates
A range of room rates can also seen, with The Arthington Guest House boasting. The second cheapest average room rate in the top 50, at £57 per night. The cheapest is The Craimar (ranked 27th) in Blackpool, another B&B, at just £54 per night. Hotel 41 is the fifth most expensive in the top 50, with an average room rate of £532. The most expensive Covent Garden Hotel (ranked 47th) also in London, at an average of £761. These rates are the average of all available room options, including suites.
London and Bath boast the highest number of top-rated hotels in the UK, with seven each in the top 50 and three in the top 20. The South West as a region boasts 12 hotels in the top 50, and the North West boasts ten.
Denise Bartlett, UK Public Relations: "With its excellent customer service and exquisite attention to detail. It is easy to see why luxury London hotel, Hotel 41, is our top-rated hotel this year. It is interesting to note, however, the high number of B&Bs in the top 50 hotels in the UK. With B&Bs averaging £60 per night rated as highly as hotels averaging up to £500 per night, it seems users are satisfied by the family-run environment and friendly service offered by B&Bs.
"The trivago Top Hotel Awards aim to judge all accommodation fairly, whether they are a guest house in Pitlochry, a B&B in Bath or a luxury hotel in London. It is really encouraging to see such a range of accommodation, both in terms of price and geographical location, in our top 50."
Is Trivago Worth a Try?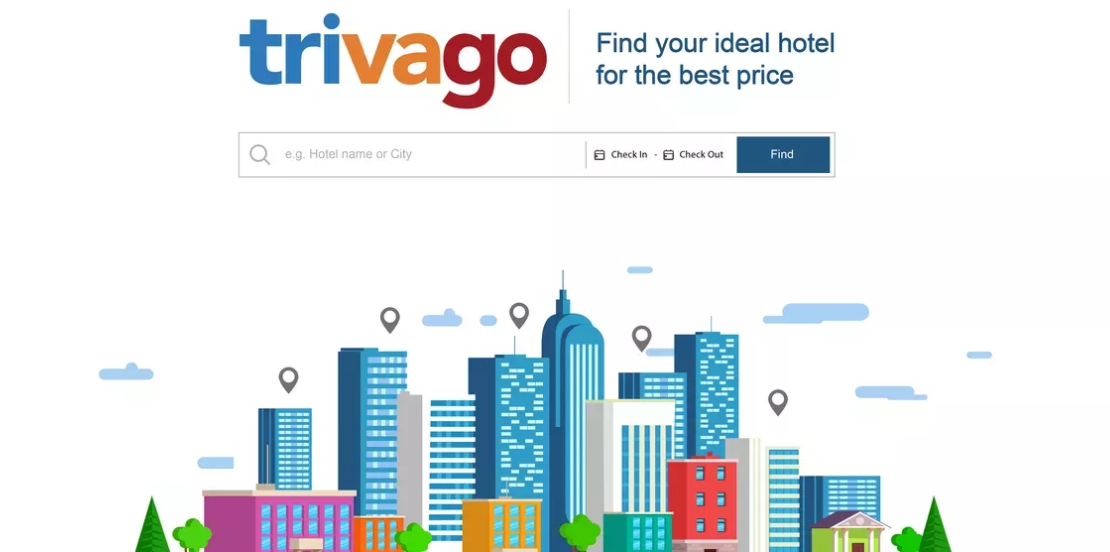 Despite some of the recent setbacks Trivago experienced from a corporate standpoint, they are still an effective hotel search engine. They instantly provide the best prices on the internet. Will Trivago always have the best deal? No, but no travel site will. But, booking through Trivago can help you find a great deal hassle-free with their quick service and advanced search filter options.