If you've looked through Transavia's reviews, you'll know it's all over the place. If you're considering Transavia for your budget flight, you'll definitely want to know what the reviews are. Find everything you'll need to know about Transavia Airlines here.
You're scrolling through the different flight options trying to find the cheapest deal that fits your budget. You come across Transavia, a relatively affordable option, and the flight prices tempt you. However, you're wondering if Transavia is a reliable airline and what their reviews are. After all, you wouldn't want to start your trip off with a horrible experience in the air.
There are tons of low-cost options out there, but it isn't easy to know whether these options are worth it. Are there better alternatives out there? What is Transavia's reputation like?
We're here to answer all your questions about the airline, including how Transavia compares to their alternatives.
What is Transavia?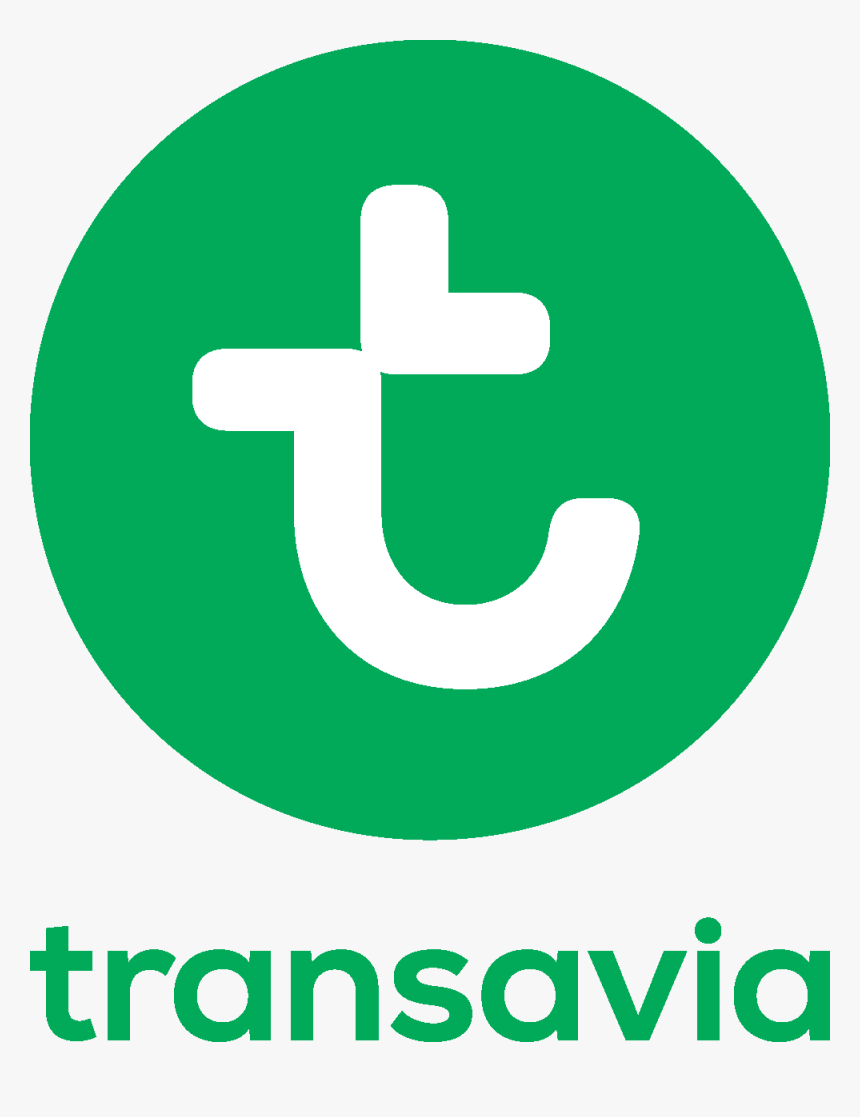 Transavia is a low-cost airline with headquarters based in Amsterdam's Schiphol Airport. They come with the same standard offerings as other budget airlines in Europe—clean seats, onboard food and drinks for purchase, and the potential to upgrade your seat and add baggage weights at an extra cost.
Where does Transavia fly?
Boasting a reach of over 100 destinations in Europe, Transavia flies pretty much everywhere, including some non-European destinations like Jordan, the United Arab Emirates, and several cities in Morocco.
Is Transavia partnered with KLM?
Yes, Transavia Airlines is a subsidiary owned by the KLM Royal Dutch Airlines. Together, they're part of the Air France – KLM Airline Group, and it also has Transavia France as its French subsidiary.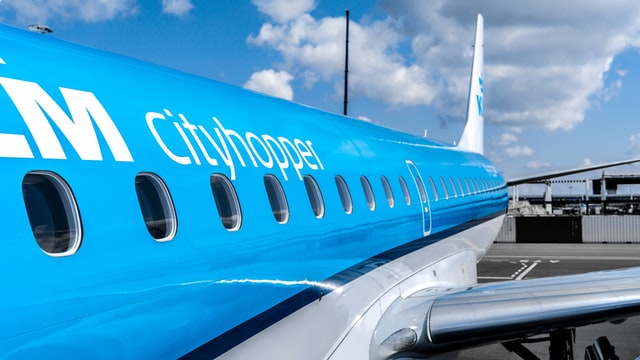 How much do food and drinks cost on Transavia?
While the refreshment service onboard Transavia flights has been recently amended to minimize contact with the crew and the passengers, you can still buy from their reduced selection.
They serve a menu of warm snacks, sandwiches, soft drinks and juices. Selections of alcoholic drinks can also be purchased on board Transavia flights. They can also accommodate different dietary restrictions. However, as you can expect, the prices of these meals, drinks, or snacks are ridiculously high, so we would recommend pre-packing your snack or refreshments if possible.
If you plan to purchase food and drinks in flight, make sure that you're able to pay with cards (debit/credit) as they do not accommodate cash payments.
Are there any inflight entertainments on Transavia flights?
Transavia is a budget airline and does not offer in-seat entertainment or tv-sets that swing out from above you. Your best bet would be to bring a book or pre-download shows on your phone or tablet.
But if all fails, you've got Enjoy!, the official Transavia Airlines magazine, located in the seat pocket. If you prefer a digital format, you can download it in advance here.
How much does luggage cost for Transavia?
An added benefit of Transavia is that you can add luggage and pay for it when you make your flight booking. Depending on your route, a 15kg piece will set you back €18 – €34, and you'll see the correct amount reflected when you're making the booking online.
As with most airlines, it's much more economical to pre-purchase your baggage. When bought at the airport, the same 15kg piece of luggage would cost you a whopping €45! Make sure you plan ahead to avoid paying extra for your baggage!
As for hand (carry-on) luggage, the same standard applies to most budget airlines. You're allowed one piece of hand luggage at a maximum size of (max 55 x 35 x 25 cm) and a maximum weight of 10kg.
Some airlines will automatically check in your hand-carry luggage free of charge on rare occasions if the overhead storage onboard is full. While you might not be charged, waiting for your hand-carry baggage to arrive in the check-in carousel can be inconvenient.
To solve this common issue, Transavia offers the option to guarantee a space for your hand luggage so you can keep it with you. Of course, this comes at a price of €5 – €15. However, the plus side is that purchasing this" upgrade" also entitles you to priority boarding so that you can board first before all the others.
Where is Transavia in Orly (LFPO)?
While you'll see Transavia airplanes sitting at Amsterdam's main airport, they're held at the Orly Airport in France.
Transavia flights operate out of Terminal 3 at Orly (LFPO).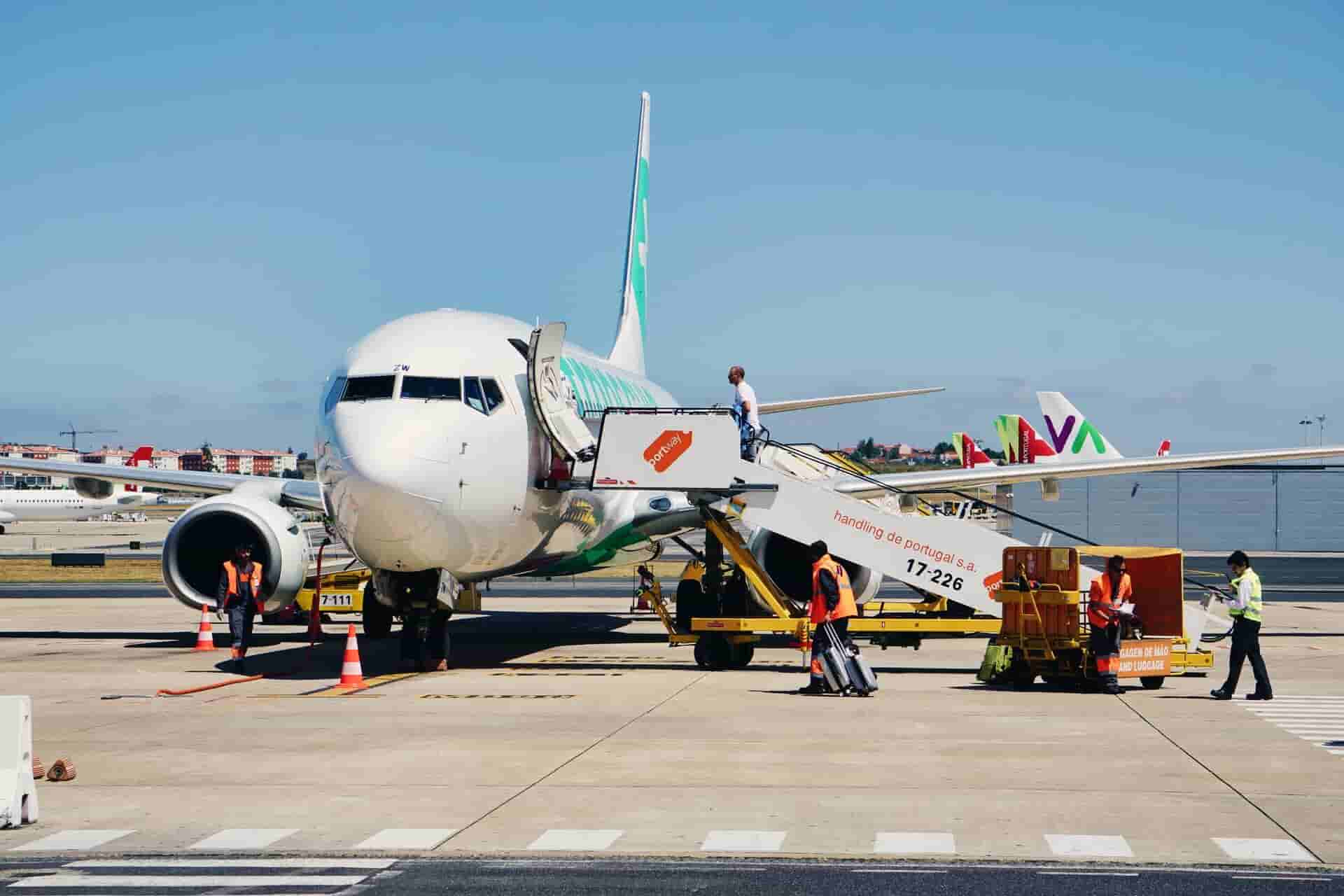 What's the Check-in time like with Transavia?
Most Transavia check-in desks will open from 2 hours to 40 minutes before your flight. To find out the opening hours for all check-in desks, look here.
We'd advise arriving earlier to err on caution, especially at international airports where it tends to get busy.
How is the customer service at Transavia?
Transavia might sound good on paper, but what are other people saying about their experiences flying with Transavia? Let's answer this question by dividing the administrative customer service and the crew service onboard the flight.
Administrative customer service offers all the standards of other budget airlines. Their call center has limited hours; open seven days a week, from 8 am to 10 pm (Central European Time). You can also fill out contact or complaint forms online if you're not in a hurry!
What's the deal with Transavia's Complaints?
As with most airlines, experiences are often varied. While some may have a great experience with Transavia, others might have the exact opposite. So what are the people saying negatively about Transavia, and should you be worried? Let's look into what we've found that's consistent in Transavia's complaints.
One of Transavia's major complaints is that their call center hotlines are unreliable. Suppose you're looking for an immediate solution to your issues. In that case, their customer service might not consistently deliver you a prompt response and solution.
Another significant complaint is that many of the Transavia crews were seen wearing their masks improperly if worn at all. This also means that there might be looser mask regulations onboard Transavia's flights. This might be a considerable health concern since airplanes are a closed-air environment.
Easyjet or Transavia: which is better?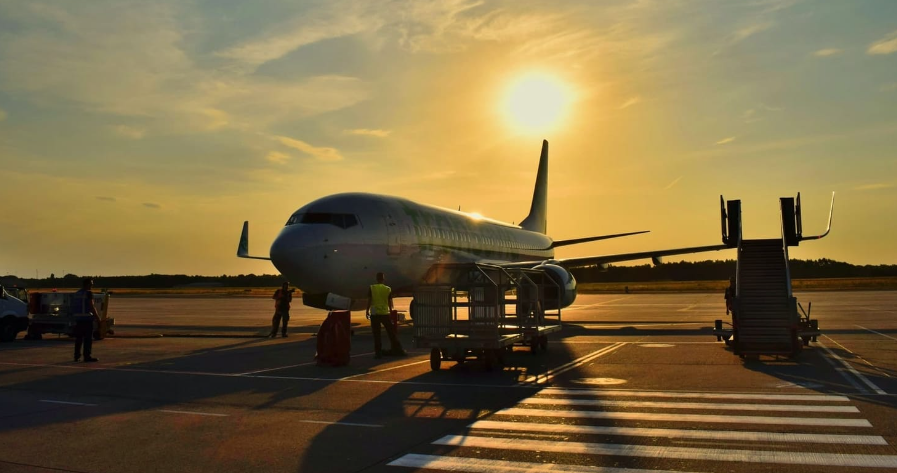 If you're browsing through cheap flight options, you've likely also come across EasyJet. How does EasyJet compare to Transavia, and is there a clear winner?
Easyjet has a strong standing in the budget airline industry. Over the years, people have reported fewer delays and more seamless flight experiences.
Transavia sometimes has delays and some reports that these delays seem to occur on specific routes. There have been complaints about the in-flight hospitality and the maintenance on the plane. However, their cabins are well-maintained to a reasonable standard, and seats are up to par with Easyjet's.
If you would like to do your deep research on the history of these airlines, you might want to check this site out, which tells you a history of delays on a particular route.
So to answer your question, if you're seeking out an airline with a more substantial reputation, it'd have to be Easyjet. However, reviews vary drastically from person to person, so make sure you take the recommendations with a grain of salt.
How safe is Transavia?
In short, Transavia is relatively safe. The airline has been operating since 1966 but has only had a few minor incidents.
In 1997, a Transavia aircraft had to make an emergency landing when a part of its elevator broke off and damaged the rudder. Everyone was safe. That same year, a rough landing caused some damage to the plane when it skidded for over 3 kilometers. No one was hurt through this incident.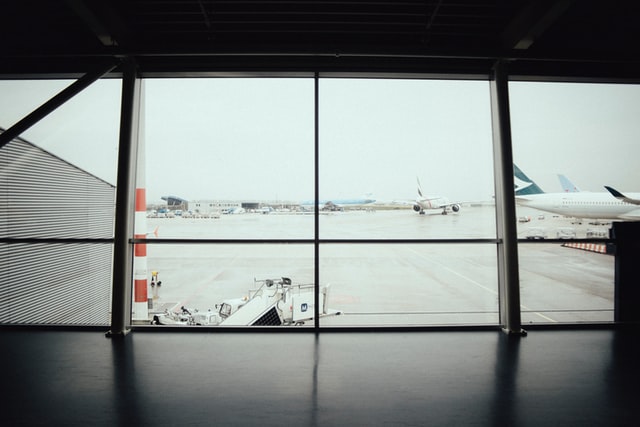 Is flying with Transavia worth it?
In summary, we'd say that Transavia is what they advertised themselves to be. Being a low-cost budget airline, you should not expect many amenities or superb customer services from most luxury airlines. If you choose to fly with Transavia, you should do so, expecting your experiences to be budget and cost-friendly.
A word of advice. When looking at budget flight options, make sure you're looking at the main airlines as well! These large airlines, such as KLM and Air France, often offer up discounts or price reductions and may closely match prices offered by Transavia or other budget airlines!
Pros and Cons
Pros:
Budget-friendly prices.
Flies to over 100 destinations.
Cons:
Expensive add-ons.
Frequent reports of delays.
Subpar customer service.
High luggage cost.
Start planning your trip!
If you plan on going on a budget-friendly trip, you're going to need a plan. With a good plan, you'll be able to save more on the unnecessary fees and spend the money on things that matter, like a good meal!
Whether you're an expert at trip planning or have no clue where to start, Pilot has just the right tool for you. With Pilot's brand new trip planner, you can discuss, vote, and plan trips with your friends and family. A perfect companion for perusing airline websites. It's also completely free, so what are you still waiting for, Give it a try now!