Is the iconic Timberland Premium boot really as good as its reputation suggests? For one of the most popular boots in existence, surely it can't be all perfection. Our Timberland Premium 6-Inch Boot review will tell you everything you need to know about this workwear staple before you go spend your hard-earned cash.
About Timberland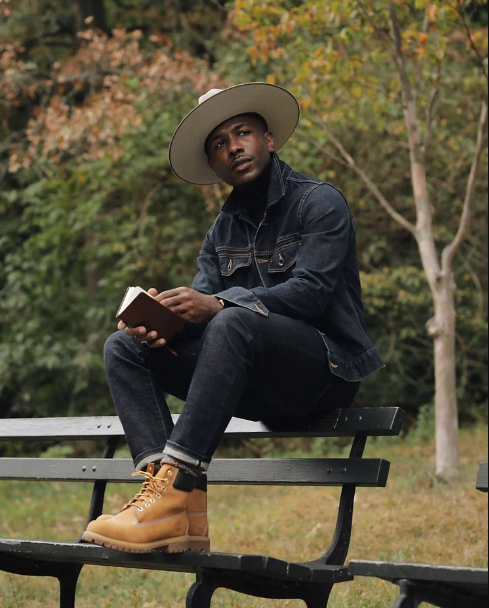 Timberland can trace its roots all the way back to 1920s Boston, where Nathan Schwartz began his career as an apprentice stitcher. Schwartz and his family grew the company and, in the 1950s introduced an innovative injection-molding technique that allowed them to waterproof their boots. In 1973, they introduced the "Timberland" brand, and the rest is history. Timberland is now a huge clothing and footwear brand that operates stores worldwide. Their company headquarters are in Stratham, New Hampshire.
Pros and Cons
Pros:
The nubuck leather is really soft, which is surprising given its waterproof coating
Primaloft insulation truly makes this an excellent winter boot
Tons of padding in the insole, midsole, and heel for a comfortable walking experience
100% waterproof, which is great for city life and working conditions
Cons:
The sole is only attached with cement-glue, which isn't the most reliable construction method
They run roughly one full size too large
There's nothing quite like a cold, wet winter to make you rethink your boot choices.
I spent the warmer months cherry-picking thin Italian boots with a focus on fashion.
But then the rain and snow hit, and I found myself looking for something more substantial. I figured the time was as good as any, and I picked up the iconic yellow workwear staple: the Timberland Premium 6-Inch Waterproof Boot.
Sure, it's become more well-known for its role in street style, but that's not the only trick this American classic has up its sleeve.
Keep reading to get my full thoughts on this beloved boot.
Timberland 6-Inch Premium Waterproof Boot Overview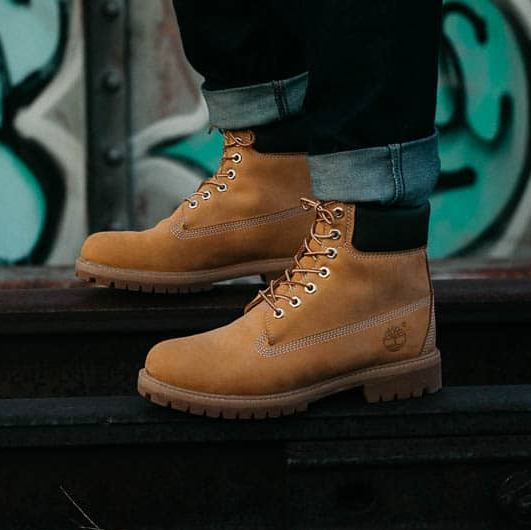 The Timberland Premium 6-Inch Boot is one of the most easily recognizable boots on the market. Heck, they're even available in baby sizes.
The style was born in 1973—an invention of the Abington Shoe Company, based in New Hampshire. They made use of new technology: storm injected welting. This made the iconic yellow boot one of the first waterproof boots that had all the hallmarks of solid, durable working footwear (i.e. they weren't made of rubber).
They were such a hit, the Abington Shoe Company renamed themselves after the boot—thus the brand Timberland was born in 1978.
While the boot was widely popular in the 70s and 80s with trade workers, the yellow boot gained a new level of fame in the 90s when the New York City hip hop movement embraced them.
Since then, the Timberland brand has grown immensely, and at this point, if you can't recognize a yellow Timb, you probably haven't spent much time outside.
Things to Consider Before Buying the Timberland Premium 6-Inch Boot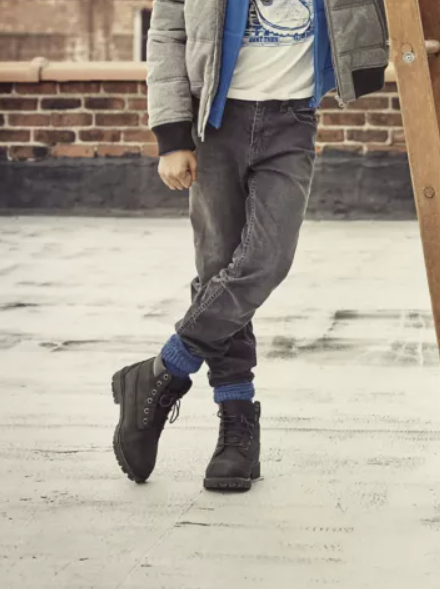 There still are two main camps of buyers for the Timberland 6-Inch Premium Waterproof Boot. You have the folks who buy for style, and you have the folks who buy them to wear in working conditions.
If you're thinking about getting these for the style-aspect, your main consideration is whether you want to save a few bucks by going with something non name-brand. If you're on a tight budget, check out these 11 boots like Timberlands.
But if you ask me, your best bet is to pick up the Premiums. Even the Timberland Basic doesn't compare with the quality, and it's worth paying the bit extra to get the real thing.
In addition to the article above, I broke down the differences between the Timberland Premium and the Basic in this boot battle video:
If you're more interested in the Timberland Premium as a work boot, the most important consideration is how often your boots get wet. These are waterproof, which is a huge bonus, but you'd need to be in rainy and wet conditions often enough to justify the cemented sole construction.
The Timberland Premium is missing a few safety features that we typically like for a work boot—some of which are necessary if you're on a job site. Check out the 9 best waterproof work boots if you're in wet conditions and need something burly to keep your feet safe.
Timberland Premium 6-Inch Boot Review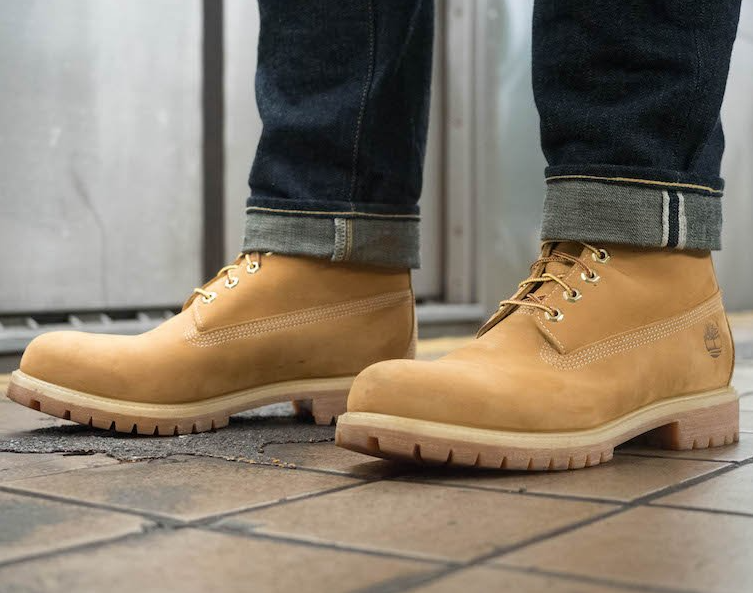 First Impression
There's no denying it: the classic Timberlands are a handsome boot. It's hard not to love the contrasting black leather collar and yellowish nubuck leather upper.
I went with the iconic color, otherwise known as "Wheat Nubuck." I'm glad I did, too. There's a darker brown color that looks pretty sharp, but in the end, I decided on the original.
Timbs are pretty tall when you account for the lugged sole. I wouldn't call this a sleek boot, either, as it's quite round at the toe. It's only made from a few strips of leather (which cuts down on the number of places the boot can fail). Both the upper and heel counters are quadruple stitched.
And the boot isn't complete without the embossed Timberland logo, two-toned laces, and gold hexagonal eyelets.
I like the style of this boot more than I thought I would. I've been wearing them with raw denim cuffed at the bottom, and I really like the workwear aesthetic.
Another important note is that the Premium 6-inch boot features Primaloft insulation, which makes these a great choice for the winter—especially when you consider that they're waterproof.
Leather Quality and Care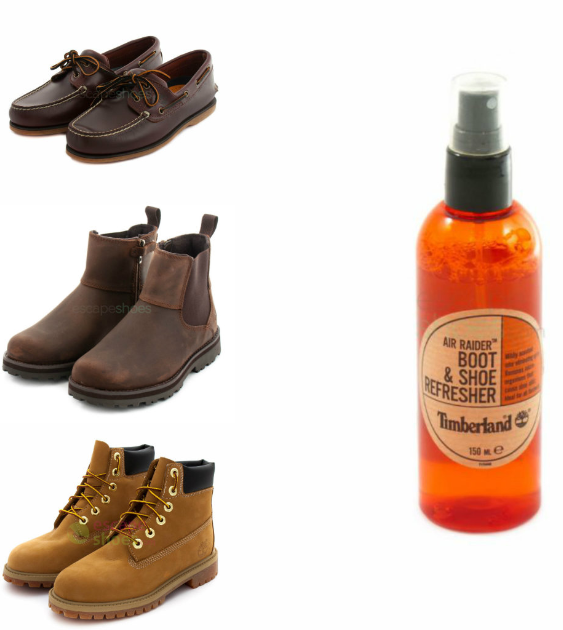 The Timberland Premium is made with nubuck leather from the Dominican Republic (they also source from Mexico, but it's more likely from the DR).
One of the issues with nubuck leather is that it doesn't age quite as well as suede or other types of leather. So you have to put a bit more care into this boot to keep it looking good after the first few months.
Likewise, these boots are notorious for getting dirty quickly. So you'll want a nubuck eraser and brush when you pick these up so you can keep the color even.
You can pick up a nubuck and suede care kit for under $20 so it's not a huge investment.
Because the boot is insulated, it's hard to gauge how supple the leather. But it's not particularly malleable or easy to walk in right away.
Still, the nubuck is creamy smooth and looks really nice right out of the box.
If you want to keep your Timbs looking fresh, check out our guide on how to clean Timberlands.
Timberlands Sole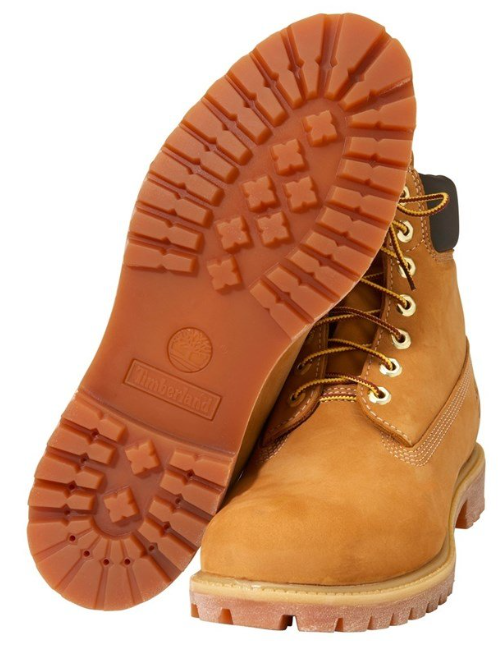 It's not just the upper that's earned a reputation—the sole has a lot to do with this boots popularity.
The sole uses what Timberland calls Gripstick technology. Which is basically a fancy way of saying the rubber is very soft and gives you tons of traction.
This makes it a great boot to wear out in the rain or snow. As you'll have a much easier time keeping your footing in these than most other boots.
The sole is attached to the upper with a bonwelt, which basically means they're cemented on. While the bonwelt is 100% waterproof, it's much more difficult to resole. So once you wear through the sole, or the heel starts to get that slant in it. There's a good chance you'll need to get a new pair of boots.
There are some cobblers out there that are able to resole Timberlands. But some will refuse as it can be quite tricky and they might not want to risk completely ruining your boot.
The sole does feature a steel shank for stability and support. There's a decent amount of high density foam in the heel and midsole to make these boots comfortable right out of the box.
The insole is completely removable, which is a really nice feature if you have custom inserts or want to use. Your own orthotics for any reason. Still, I like the insole as it is, and I find it quite comfortable.
Fit and Sizing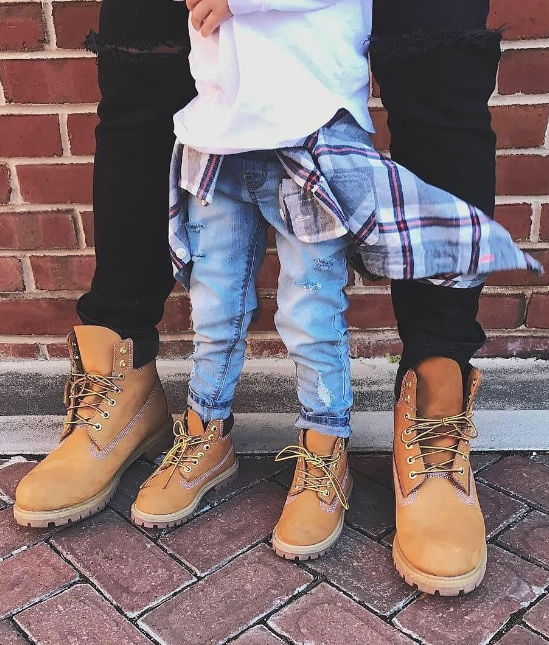 When buying your Timberland Premiums, get a full size smaller than what you normally wear in sneakers. So if you're a size 11 sneaker, get a size 10 Timberland.
I'm used to ordering a half-size smaller for my boots, so it's not too big of a deal. But I remember my first pair of Timberlands several years ago were far too big for my feet. And since I was just an impressionable child then, I walked around with big boots for two years instead of going back and getting the right size.
For a more detailed break-down, check out our guide on how to pick the right size Timberlands.
Break-in Period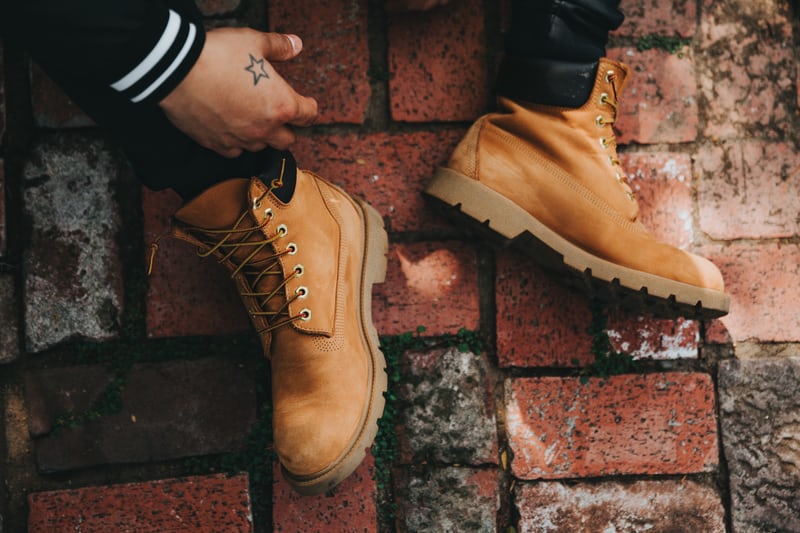 Besides a little leather stiffness in the beginning, there isn't much of a break in period to speak of. The outsole is flexible and the insole offers a lot of cushion and support, so I found these comfortable right away.
Even after my ritual three-mile walk to the local brewery to break in new boots. I didn't have any issues with blisters or soreness.
Timberland Premium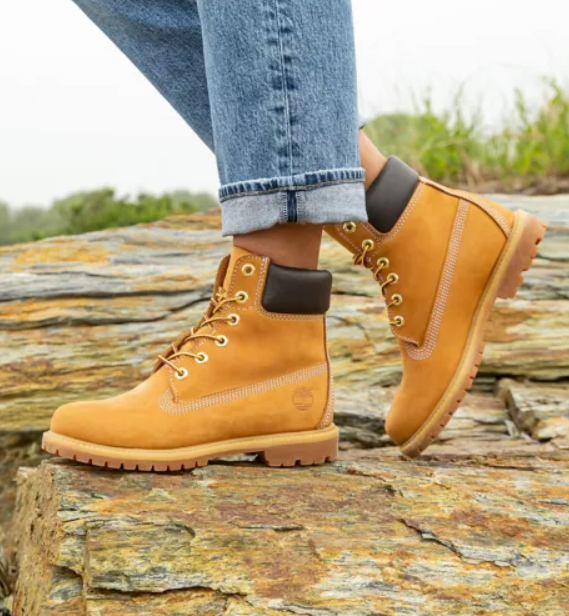 Bottom line: The Timberland Premium 6-Inch Waterproof Boot is a handsome and iconic design and it's built well. The quadruple stitching, Primaloft insulation, thick rubber heel, and padded leather collar are all designed to go the distance, whether for work or for style. The biggest drawback is the cemented sole construction, which simply isn't as strong as a Goodyear welt.
What do Other Reviewers Say?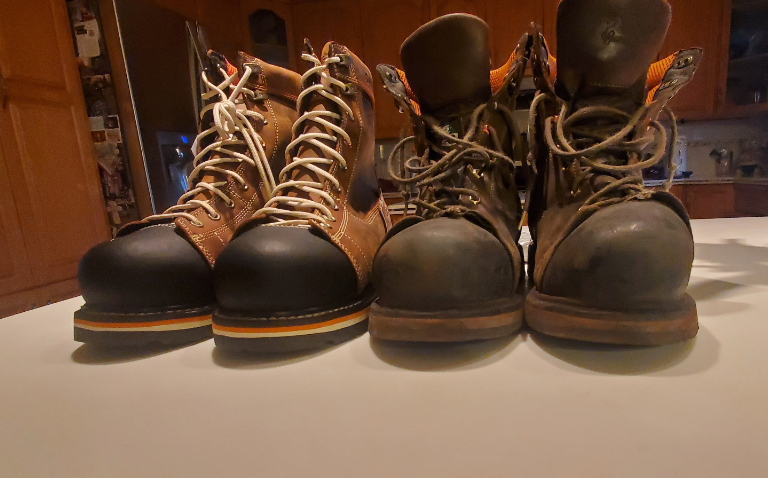 On Amazon, the Timberland Premium 6" Waterproof Boot is rocking around a 4.6-star average as of writing with over 7,000 reviews. Most of the negative reviews are from 2017 and are due to fakes, but that isn't an issue any more.
I bought mine through the Timberland Amazon store and didn't have any trouble with fakes, and none of the reviews that mention it are recent.
Still, if you're worried about that, you can buy directly from the Timberland online store. Which will ensure you exactly what you want.
Thoughts On the Timberland 6-Inch Premium Boot
What I Like
The nubuck leather is really soft, which is surprising given its waterproof coating.
The Primaloft insulation makes this an excellent winter boot.
There is plenty of padding in the insole, midsole, and heel for a comfortable walking experience.
They're 100% waterproof, which is great for city life and working conditions.
What I Don't Like
The sole only attached with cement-glue, which isn't the most reliable construction method.
They run roughly one full size too large.
Who is the Timberland 6-Inch Premium Waterproof Boot for?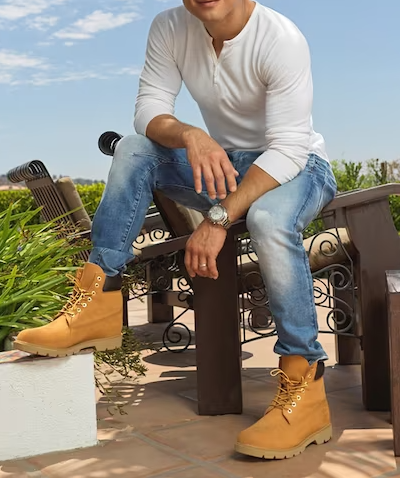 The Timberland Premium Boot is an excellent choice for folks who want to get that classic Timberland look. There are more sturdy options for anyone looking for a long-lasting work boot. But when it comes to fashion, there's no replicating this iconic style.
The Verdict
I'll be honest, I wasn't expecting to like the Timberland Premium 6-inch as much as I do. But I like it mainly for its style.
If you're in the market for a work boot, I would try something different like the Danner Bull Run or Thorogood Moc Toe. They're both in a similar price range, but the construction is more reliable and you can resole them any time.
That said, nothing compares with the iconic Timberland style, and the Primaloft insulation and Gripstick rubber lug sole make them an excellent winter boot.
The Premium 6-inch runs right around $200 at full retail price, which is fair for a boot of this quality.
So the final verdict is this: if you want the classic Timberland style and you're just reading this review to confirm whether the boot will last long enough to justify the cost, then I give you the green light to go ahead and buy.
If you're looking for a work boot, steer toward something at the same price with a Goodyear welt like a Danner or Thorogood.