The running shoe aisle in any Decathlon store is well worth a stop with its in-house brands, Kalenji and Kiprun, coming on leaps and bounds in recent years, offering lower cost alternatives in both road and trail footwear.
Here we share our selection of some of the best running shoes from Decathlon.
JOGFLOW 500.1 Men's Running Shoes –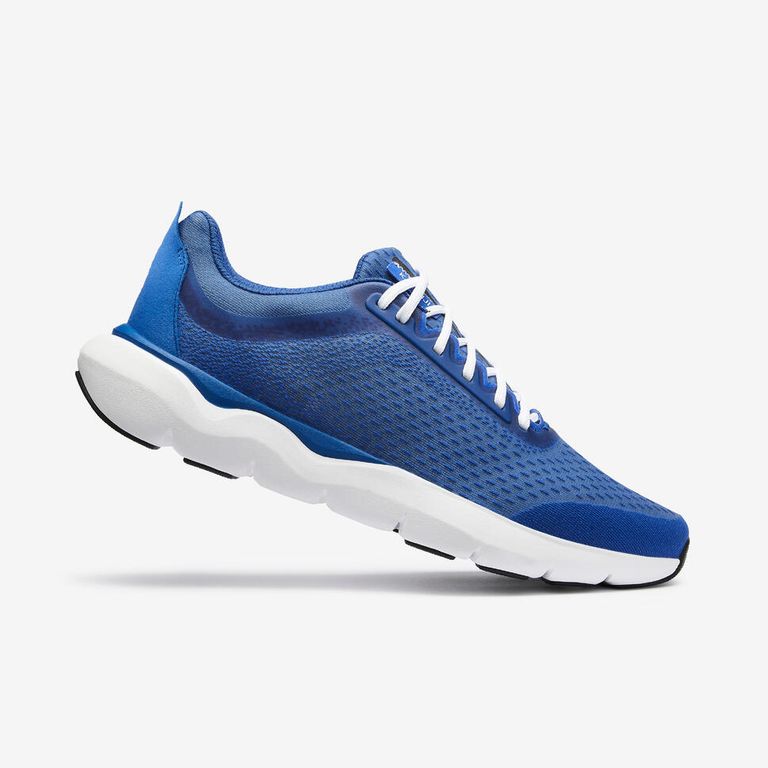 If you haven't seen our full review, then you can watch that below, but this running shoe impressed our testers and is worth considering if you need something cushioned and flat-feeling on reach for when running that weekly 5k.
Kiprun KD 900X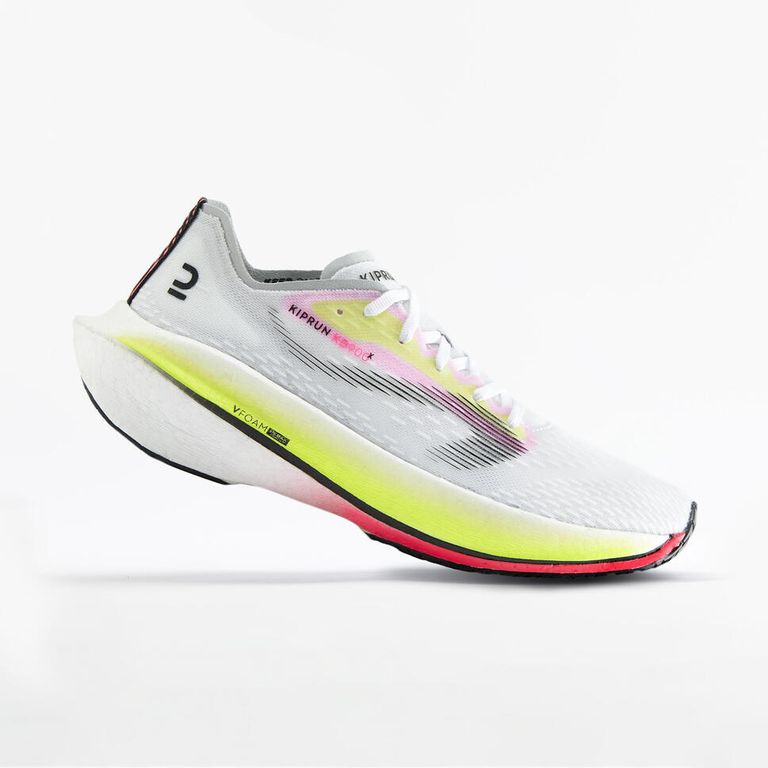 This is the KIPRUN version of the super shoe featuring Pebax® foam and carbon plate technology. It is the fastest shoe in the Decathlon range returning 75% of energy. If you are looking for great energy return and speed over longer distances then this high performance shoe promises to deliver. Testers ran in these up to 1500km. The midsole and upper are light but durable providing a dynamic run come race day. Although at the costlier end of KIPRUN range the price tag is far lower than its big brand competitors.
Men's Running Shoes Kiprun KS 900 – black orange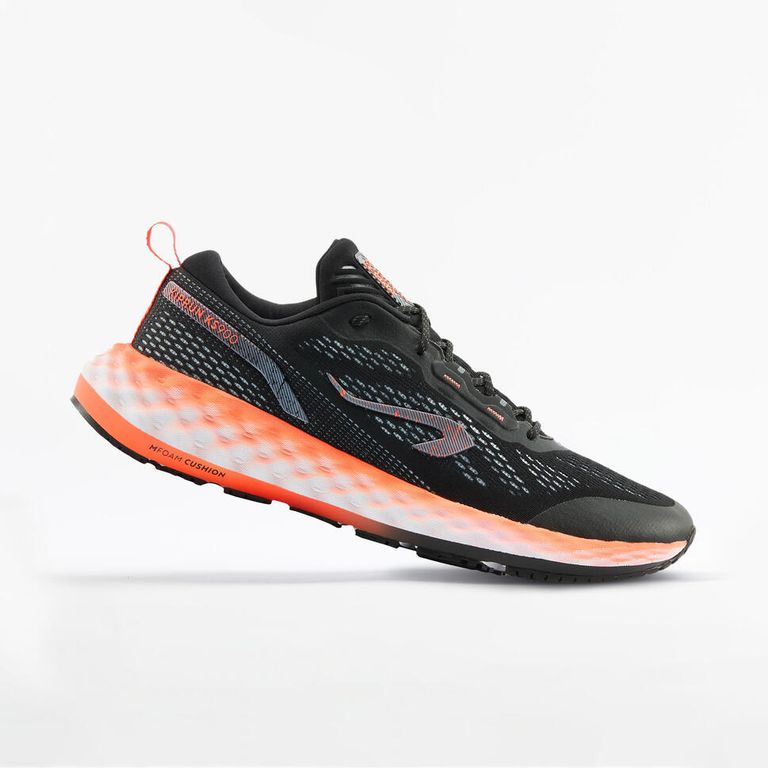 Read the full review here, but the KS 900 offers impressively soft cushioning and excellent comfort in a pretty lightweight package – all at a very competitive price. As it becomes increasingly challenging to find new running shoes costing or less, this model is worthy of serious consideration for those looking for a capable everyday running shoe that will eat up the miles with ease and comfort.
Race Light Men's Trail Running Shoes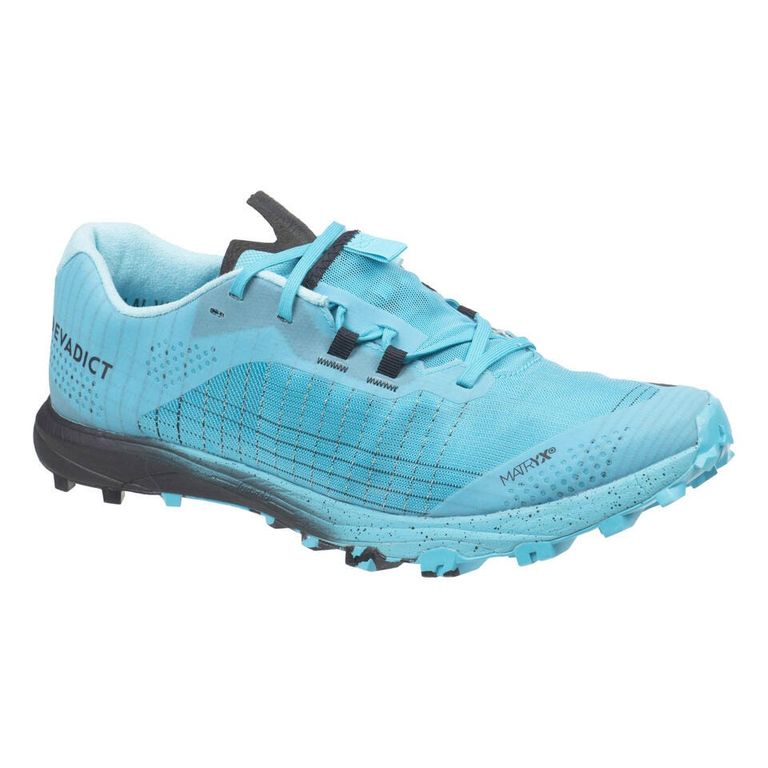 If you're after a nimble and grippy trail shoes, then the EVADICT light are up there with some of the best, at a fraction of the price. The lightweight means it's very stripped back shoe. The upper is a light mesh, the tongue thin and outsole just thick enough to provide cushioning but not impact ground feel. You'll get wet socks if it rains or is muddy, but you won't care as you'll be speeding along with plenty of grip. Currently the women's version is out of stock in all sizes.
Kip Run Long 2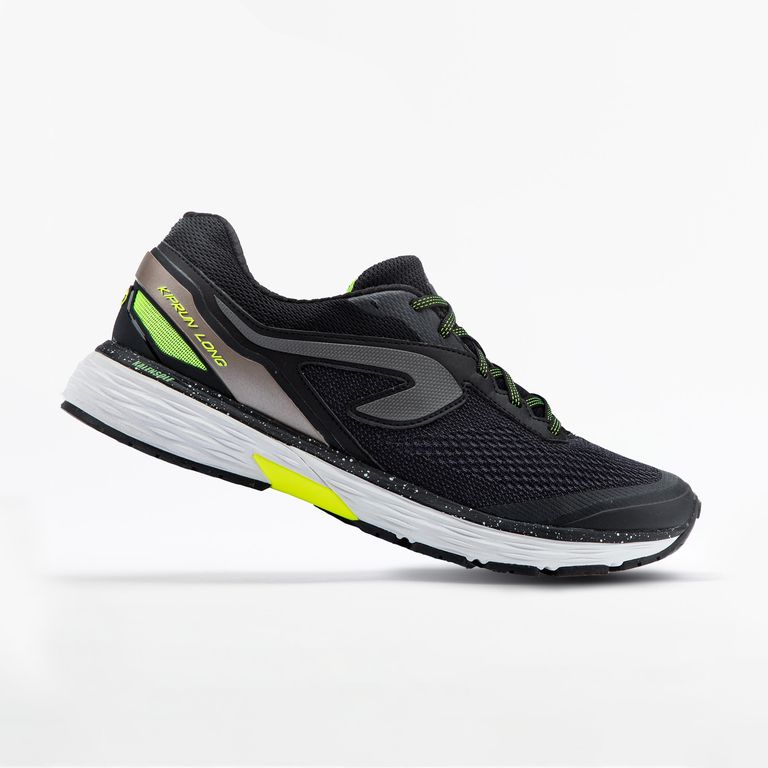 A shoe for runners who prefer more cushioning and support the Kip Run 2 has a 10mm drop and features ARKSTAB technology to offer greater stability. It is positioned as a road shoe for neutral, over and under pronators making is a great all rounder. The Kalensole foam offers a good combination of cushioning and propulsion up to around 1000km thanks to it effective energy response. Unfortunately the women's shoe replaces the gender-neutral lime green details of the men's shoe with coral pink.
Kiprun KS 500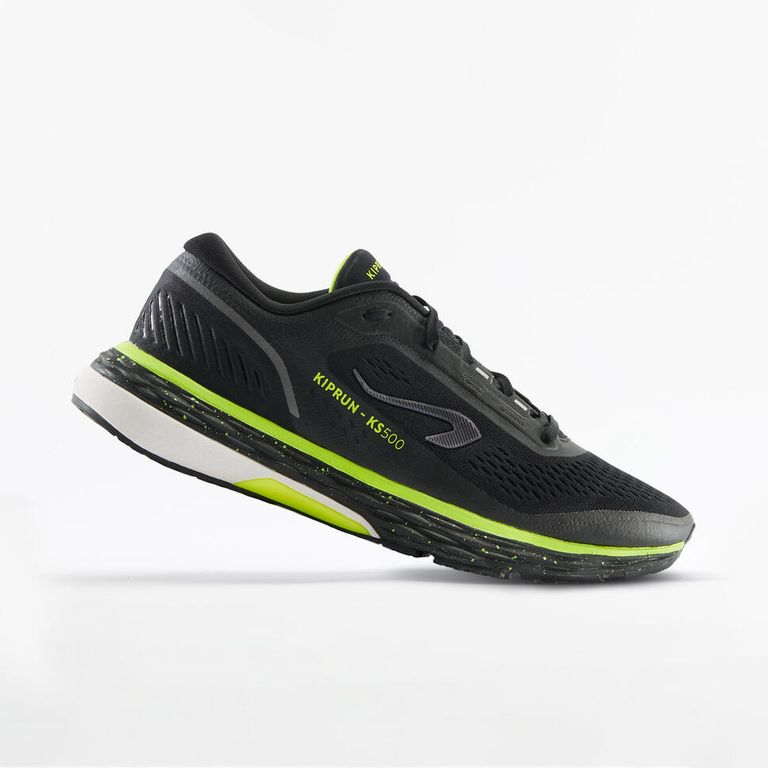 The stability shoe in the KIPRUN stable, the KS 500 features what Decathlon call ARKSTAB technology, which is designed to prevent the collapse of the arch and offer stability during the gait cycle. If you're a over-pronator that's been recommended a shoe that offers up a bit more structure than a neutral shoe, these are well worth considering. There are currently limited sizes in stock in the women's shoe.