If you're looking to book a flight to Portugal, we highly recommend TAP Air Portugal. In this TAP Air Portugal Review we tell you what it's like to fly on their planes, what type of meals they serve, and why it's a great option for traveling from the US to Europe. Be sure to check their flight options before booking your ticket.
*Disclosure: This post may contain affiliate links, which means we may receive a commission if you click a link and purchase something that we have recommended. Please check out our disclosure policy for more details. Thank you for your support!
*I was a guest of TAP Air Portugal for my flight to Porto, and again on my flight from Lisbon to the US. As always, our opinions are 100% our own.
What's it Like to Fly TAP Portugal Airlines?
As a traveler who has flown many airlines traveling between the United States and Europe, I must say I was pleasantly surprised by TAP Airlines. Not only did they have outstanding customer service, their planes were very comfortable, and the Economy Xtra seats on the Airbus A321 Neo have some of the best reclining pitch available for overnight flights in an economy seat.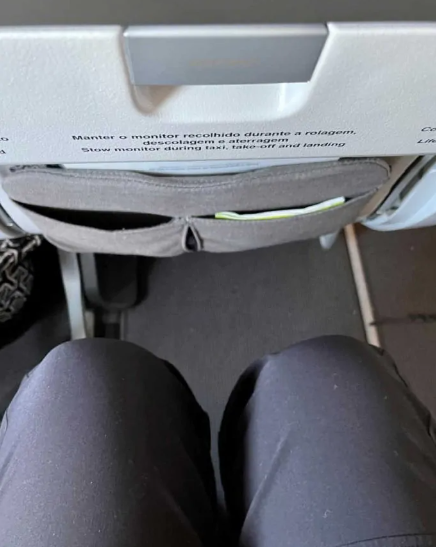 What Destinations does TAP Fly To?
In the United States, TAP has 6 airport hubs for departing and returning flights: San Francisco, Chicago, Boston, New York (flies out of EWR – Newark), Miami, and Washington, DC. They fly to 86 different destinations in 36 countries.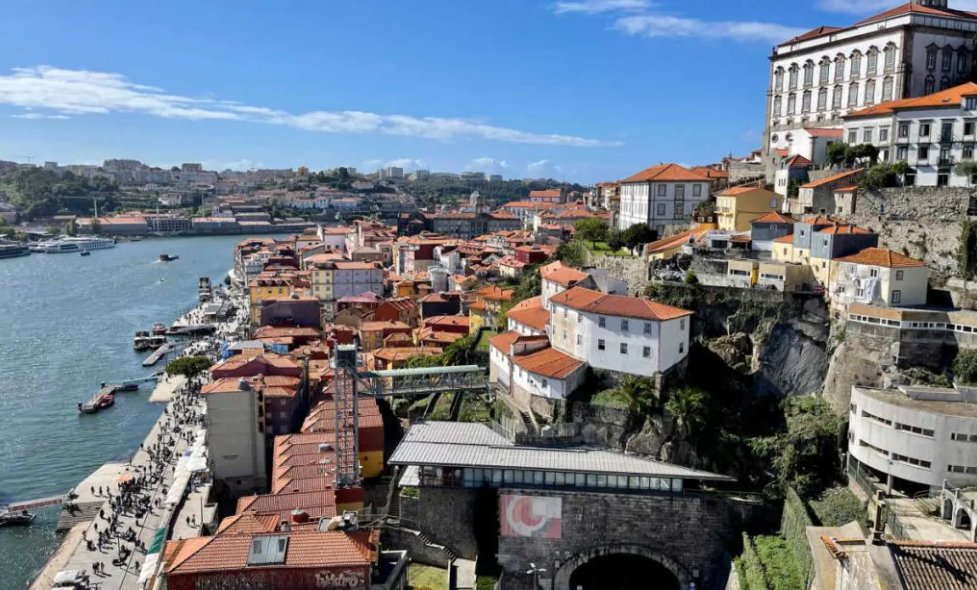 TAP Air Portugal Stopover Program
TAP has a stopover program where you can visit Lisbon or Porto on the way to your final destination. You can stay between 1 and 5 nights without paying additional airline fees. The airlines also offers the ability to book discounts at hotels in your stopover city.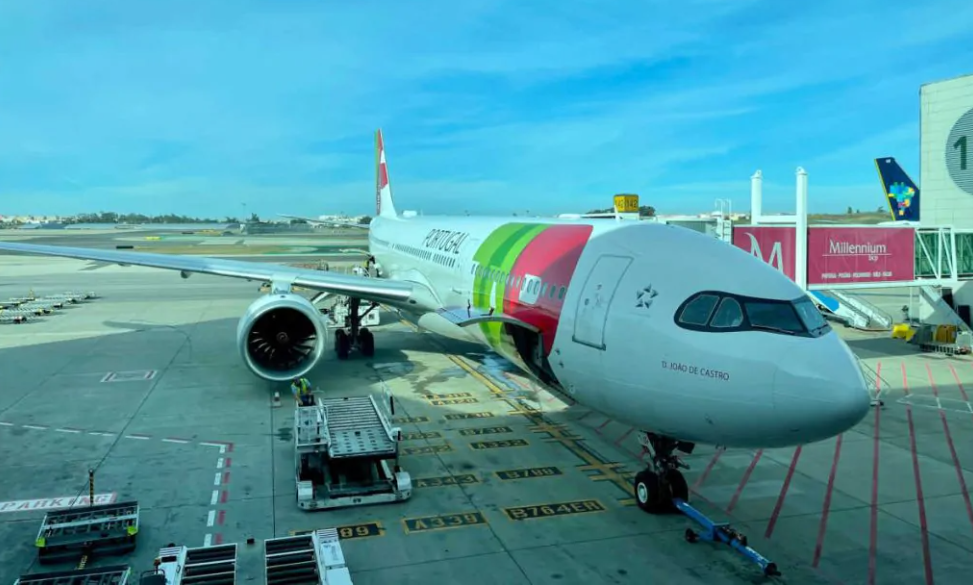 Seat Options on TAP Portugal
There are three different types of seats on TAP flights, Economy, EconomyXtra, and Executive Class. Here are the differences:
Economy seats have a seat pitch of 31" (for long haul flights, 28" for short haul), 5" of recline, and seats towards the rear of the plane. By comparison, American, Delta, and United have 31-32" of seat pitch.
Economy Xtra seats have 34" of seat pitch, 7" of recline, and seats near the front of the plane.
Executive Class seats have 42" of seat pitch and lie flat seats. These seats are extremely comfortable and you would have no problem falling asleep.
I flew on Economy Xtra from Newark to Porto (this was an Airbus A321 Neo) and was pleasantly surprised by the amount of leg room and recline. I've flown dozens of trans-Atlantic flights and this was the first time I actually slept for a solid 4+ hours. I wish more planes had seats that reclined like this.
On the return trip I flew in Executive Class on an Airbus A330-900neo and the seats are extremely comfortable. Tons of leg room for spreading out (I'm 5'10" so I loved it) and no one was sitting next to me as it was a 1-2-1 configuration.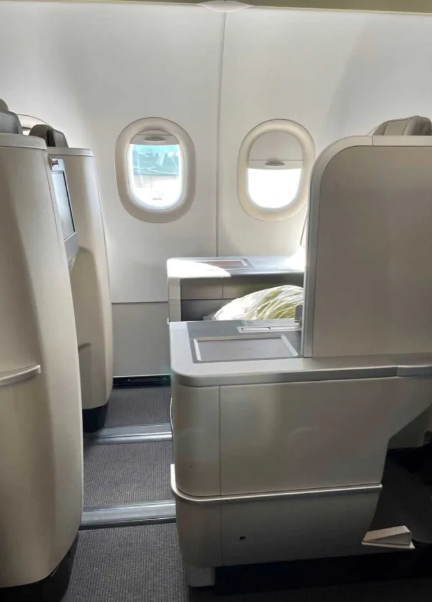 Meals on TAP Airlines
Let's be honest, it's hard to find a good airline meal. On the flight overseas there was a dinner meal and a breakfast snack. Dinner was pasta or chicken. It was unremarkable, but I think I chose the pasta. It was what you expect for airline food. The morning breakfast was a granola bar, fruit, and coffee. Again, meh.
On the return flight, I had a very different experience. I was presented a menu with an appetizer, starter, main course (choose one of 3), and a dessert trilogy.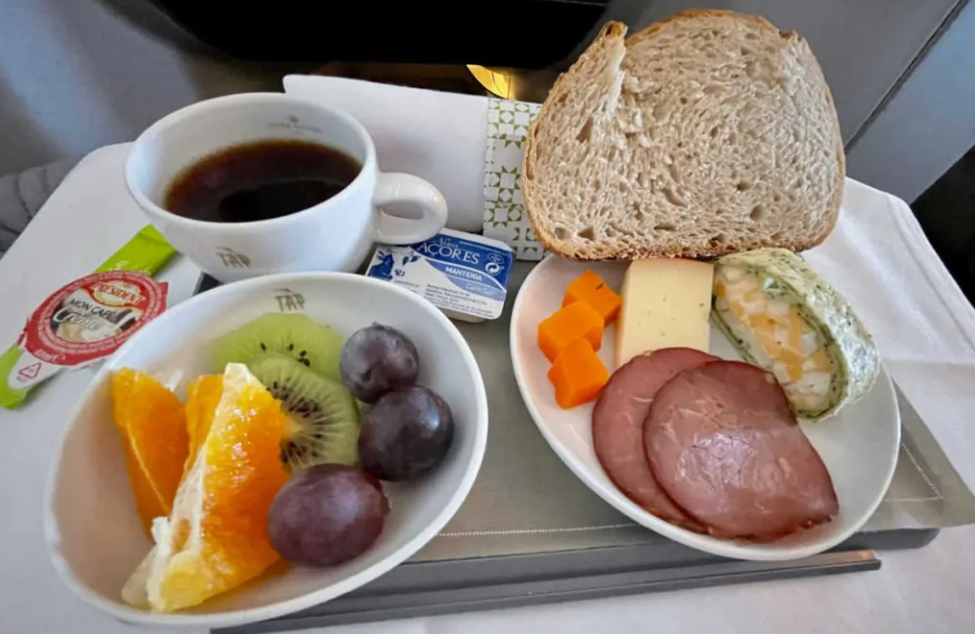 Of course drinks are included, and they offer a selection of Portuguese wine. The starter and main course were served together and turns out there was no dessert served. (Made be a bit sad because that's usually my favorite part of the meal).
For breakfast we were given a bowl of fruit, some meat and cheeses, and a piece of bread. It was fine, but nothing special.
TAP Air Portugal On Board Experience
Each seat (on long haul flights) has a personal entertainment system. The seat back has a large tv screen offering movies, tv shows, music, games, documentaries, and even Portuguese language lessons. Wifi is available on-board and everyone has in-seat power outlets and USB ports.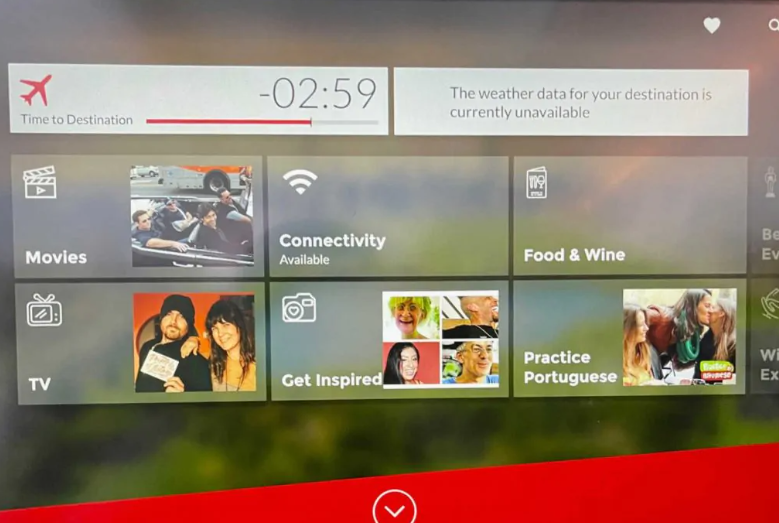 Since it was a long haul flight, blankets, headphones, and pillows were provided in EconomyXtra. In Executive I received a lovely gift pack with socks, lotion, lip balm, toothpaste, a pen, and earphones, in a lovely Castelbel carrying case. There's also additional storage space, noise cancelling headphones, and bedding as well.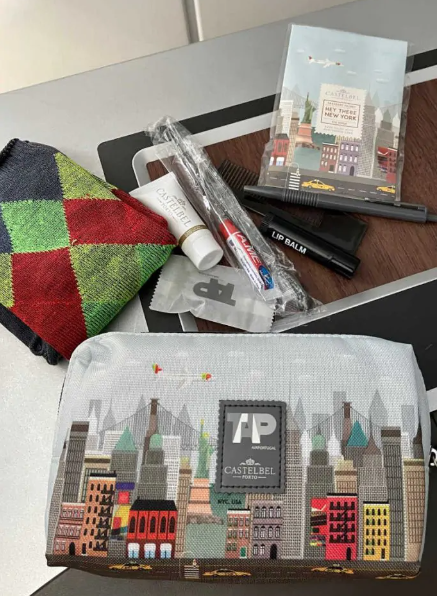 Flight attendants were extremely pleasant, helpful, and readily available (in both classes of service). I have no complaints about TAP Air Portugal's service.
Common Questions People Ask About TAP
Is TAP Portugal a Safe Airline?
In short answer, yes! It is like any other airline out there, and they have a strong safety record. We've actually flown them on a short haul flight between Paris and Lisbon as well, and never had any concerns.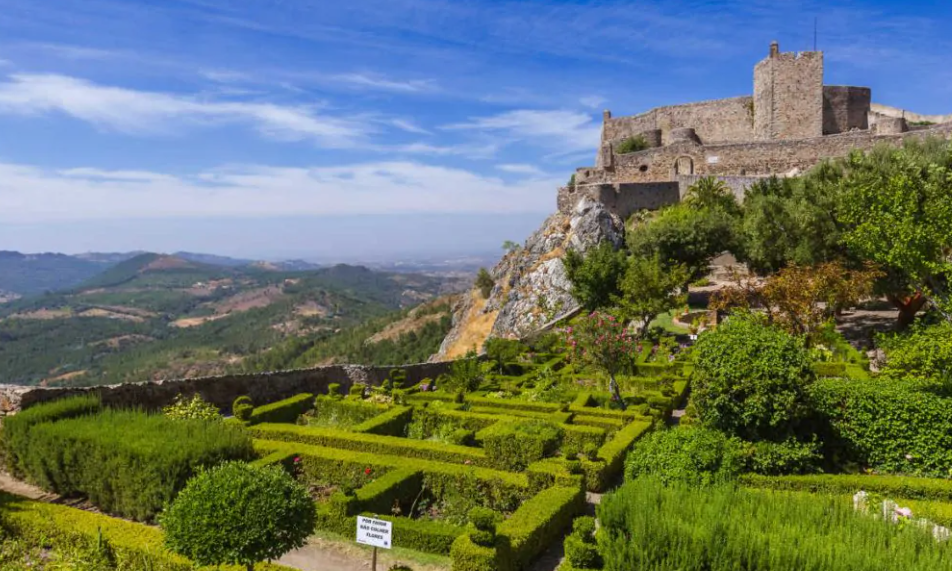 Is TAP Air Portugal Any Good?
I have flown countless times on countless airlines and I must say TAP Air Portugal is right up there with the rest. Better in some areas (comfort), and lagging a bit on the food in my opinion.
Would I book another trip with them? Absolutely. Especially overseas in their EconomyXtra seats. The seat recline angle is that much better than other airlines.
On both legs of the trip our flight was delayed (over an hour leaving Newark) and about a half hour leaving Lisbon. No one ever explained why, so everyone just kind of hung around waiting for the boarding announcement.
If you're considering a trip with TAP Air Portugal, don't hesitate to book the trip. I would recommend booking the EconomyXtra versus Economy seats on the long haul for sheer comfort. And if Portugal isn't on your radar, it definitely should be. It's one of our favorite destinations!