About Stacy Adams Shoes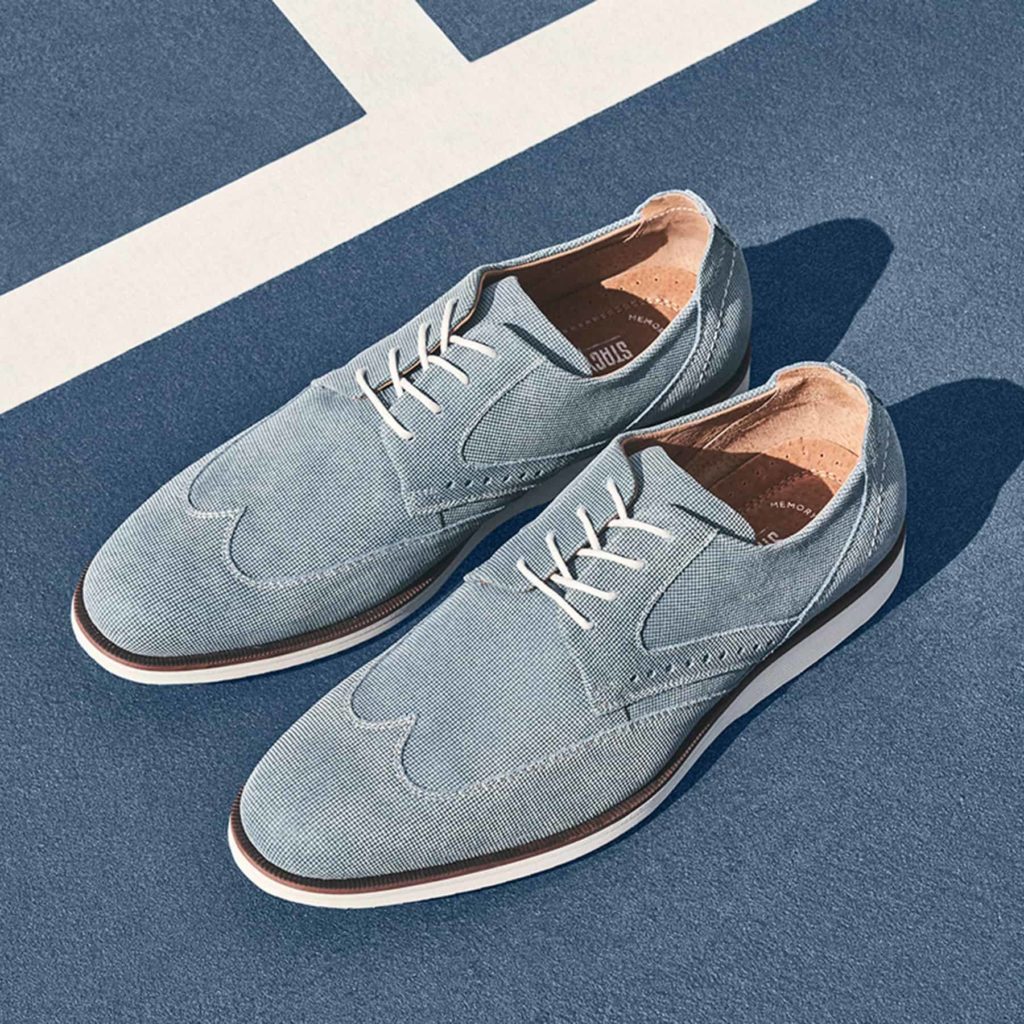 While some men are happy with wearing whatever fits them and looks okay, others take real pride in their appearance. Stacy Adams shoes are for men who want to look good, feel comfortable and make a statement. Celebrities as far back as Cab Calloway and Lionel Hampton, during the Jazz Age, enjoyed wearing Stacy Adams shoes.
Stacy Adams has a devoted following evidenced by their 395k followers on Facebook and 41k followers on Instagram. Since social media has only been around for a while, it's fun to note that some customers boast that they've been devoted fans for more than 40 years.
Well-known and trusted media outlets cover the Stacy Adams brand regularly—such as GQ and Esquire—as seen on the brand's website. They've also been featured in Brides, USA Today, and Vogue.
Haven't seen Stacy Adams shoes before and want to know if they are worth your money? If so, you've come to the right place. This Stacy Adams review will attempt to answer that question by checking out the brand's customer reviews, promotions, products, and more.
Overview Of Stacy Adams Shoes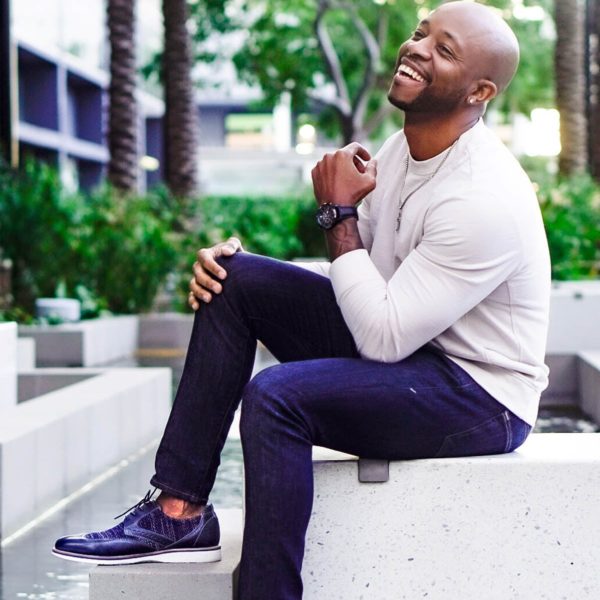 Long before the 20th century even started, Stacy Adams was making a big impact on men and their personal styles. The company and brand came into existence in 1875 in Brockton, Massachusetts.
Founded by William H. Stacy and Henry L. Adams, it was established for men who wanted to be comfortable, yet fashionable. These men also prefer to be ahead of the trends.
As we've mentioned, during the Roaring Twenties and the Jazz Age, notable celebrities, including jazz musicians, wore Stacy Adams shoes, usually accompanying a zoot suit. This made these shoes all the rage at the time.
Additionally, the shoes were once very popular in the '80s with high school students. And since they never really go out of style because the designers keep updating the shoes to stay on top of trends, many of them remain loyal Stacy Adams shoe wearers to this day today.
Before I take a look at some of the brand's bestselling shoes in this Stacy Adams shoes review, here are some highlights about the company.
Highlights
Stylish designs
Affordable prices
Quality, well-made shoes
Sustainability mission
Stacy Adams Dress Shoes Review
As the backbone of the brand, there are too many Stacy Adams dress shoes to count. The brand has many different styles and designs to choose from—like an ankle boot, wingtip, toe cap, lace-up, and slip-on, to name a few.
The dress shoes come in extra wide sizes as well as smaller sizes for teens. This Stacy Adams review will check out two of the brand's bestselling styles below.
Stacy Adams Maury Cap Toe Chelsea Boot Review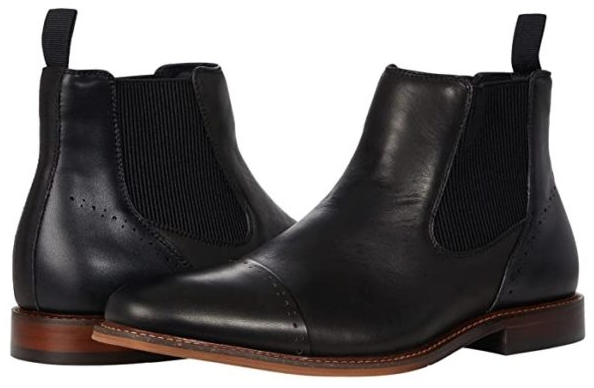 Ideal for the colder weather, the Stacy Adams Maury Cap Toe Chelsea Boot is a great mix of fashion and form. The leather upper comes in a choice of three colors: chocolate, cognac, and black. And they have a stylish small block heel and a convenient pull tab to help you slip them on easily.
These well-crafted boots have elastic goring on the shaft and a man-made outsole. Plus, with the RedZone removable footbed and molded heel cup, they fully support your arch and provide the utmost comfort. Sizes range from 7 to 15 and they cost $150 per pair.
Stacy Adams Maddox Cap Toe Oxford Review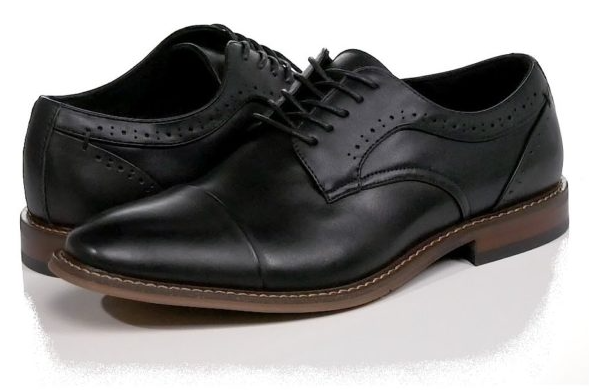 Although considered a dress shoe, the Stacy Adams Maddox Cap Toe Oxford is versatile enough to be dressed up or down. The toe cap, with perforated details, adds an extra design detail that gives the shoe an elegant look. It has a burnished leather upper and microfiber lining. Like the Chelsea boot, it has the RedZone removable footbed.
In cognac or black, this shoe is good for any season, as long as there isn't snow on the ground. It has some anti-slip tread and comes in sizes 7-14 with extra-wide options available. It retails for $150.
Stacy Adams Loafers Review
Stacy Adams loafers collection includes an extensive array of slip-on shoes. These loafers come in a variety of styles, including both retro and modern designs.
They can all be dressed up or down—even though some are considered dressy whereas some are more casual. Up next, this Stacy Adams Shoe review will highlight two of the brand's best sellers.
Stacy Adams Nino Plain Toe Slip On Espadrille Review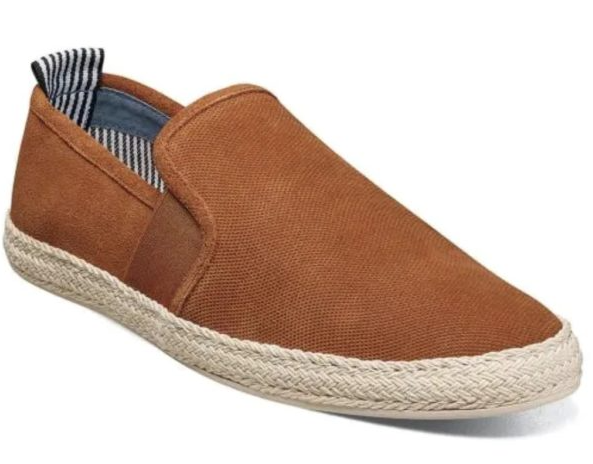 With textile linings for added breathability, the Stacy Adams Nino Plain Toe Slip On Espadrille was made for warm weather. The soft suede upper comes in your choice of five colors: chalk suede, cognac, black suede, lime, and dark blue. And for all-day comfort, it has a Memory Foam insole.
The braided jute sidewall and durable rubber outsole give these slip-on shoes a sleek summery look. Available in sizes 7 to 16, they retail for $100.
Stacy Adams Sideline Plain Toe Slip On Review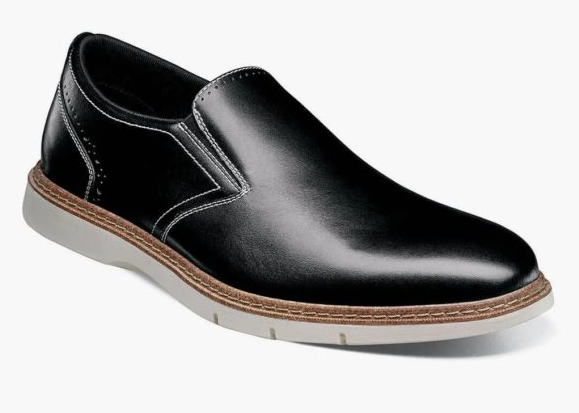 The Stacy Adams Sideline Plain Toe Slip On is much dressier than the Nino design. Stylish, modern, and classy, these slip-on shoes are also environmentally friendly. Stacy Adams sources the burnished leather from tanneries that are environmentally responsible.
And, with the contrast stitch detail and a wedge sole, these trendy shoes will add a sophisticated vibe to any outfit. But, you never have to sacrifice comfort for style, due to the ultra-comfortable footbed that has a molded heel cup.
In fact, this versatile loafer is so comfortable and well designed that it is more of a loafer/sneaker combo—at least it will feel that way! It comes in black or cognac and sizes 7 to 14. These shoes cost $140.
Stacy Adams Sneakers Review
Stacy Adams sneakers are a truly fashionable and practical collection of shoes. Up next in my Stacy Adams shoes review, I'll take a look at two very different bestselling styles.
Stacy Adams Collins Plain Toe Lace Up Review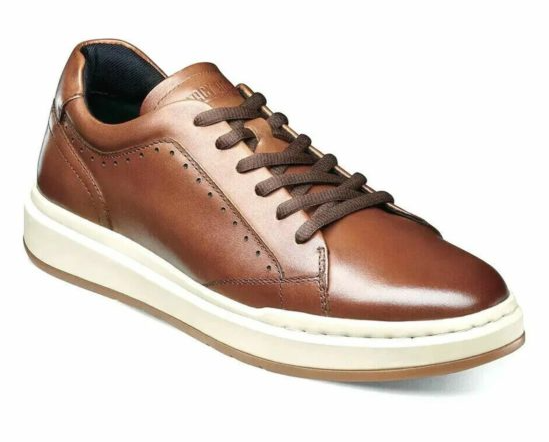 Made with a leather upper, the Stacy Adams Collins Plain Toe Lace Up has the look of a dress shoe, with the maneuverability of a sneaker. The difference is that instead of being burnished, the leather is smooth.
Also, the laces are thick and the bottom is a lightweight durable rubber/EVA sole with a tread—which is more typical of a sneaker than a dress shoe. This dressy sneaker comes in black and cognac, in sizes 7 to 15, and costs $140.
Stacy Adams Moxley Knit Lace Up Sneaker Review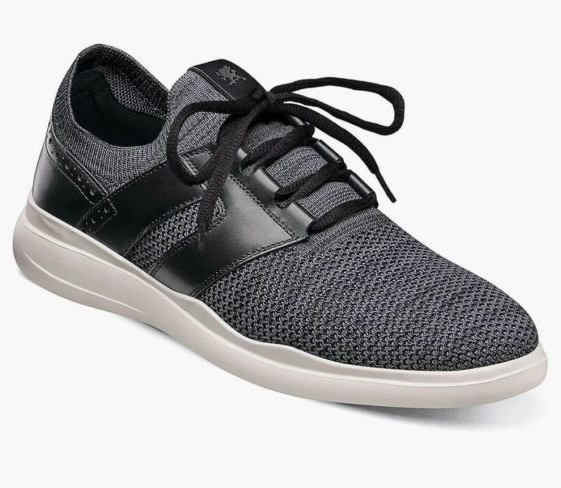 With its knit textile upper and leather accents, the Stacy Adams Moxley Knit Lace Up Sneaker is more like what we'd imagine when we think of a sneaker.
Available in three color combinations, and with a white athletic-style sole, this sneaker is both stylish and adaptable—so it can be worn with casual or athletic bottoms. The color options are black/grey, cognac/navy, and grey multi and they come in sizes 7 to 14.
Also, with the RedZone removable footbed, you'll be able to wear these sneakers all day comfortably. You can buy a pair for $125.
Who Are Stacy Adams Shoes For?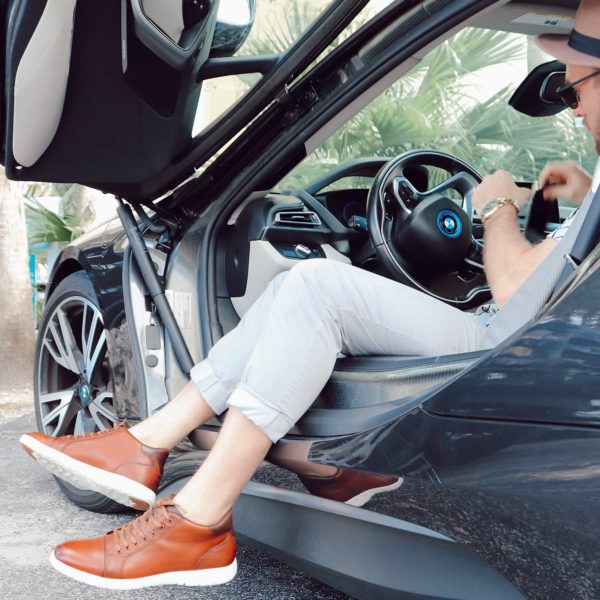 Stacy Adams shoes are for men who care about looking stylish and well put together, but also want practical, well-made shoes that are built to last. And despite being trendy and ultra-cool, these shoes also feature a classic, timeless look—so you don't have to worry about them going out of style anytime soon. So it's no surprise that Stacy Adams has stood the test of time.
Many men appreciate Stacy Adams for their vast selection and versatile designs. Several of the brand's shoes come in extra wide sizes as well as small sizes to accommodate every man and teenager. Plus, with their affordable price range, these shoes are accessible to a diverse customer base.
Additionally, this brand has a special significance with Black Americans and has become a Black fashion staple. This is due to the fact that many Black celebrities have worn these shoes throughout the years.
As we've previously mentioned, it started in the Jazz Age with the likes of Cab Calloway. And in the '80s Morris Day of the band, The Time brought them back into popular culture. He mentioned them in a song, as did Coolio in the '90s and Tom Waits in the '70s.
These days Stacy Adams shoes are not being talked about a lot in popular culture, but they are still being worn by stylish men all over America. Any man can look like he wears designer shoes, without paying designer prices, with Stacy Adams shoes.
Stacy Adams Shoes Reviews: What Do Customers Think?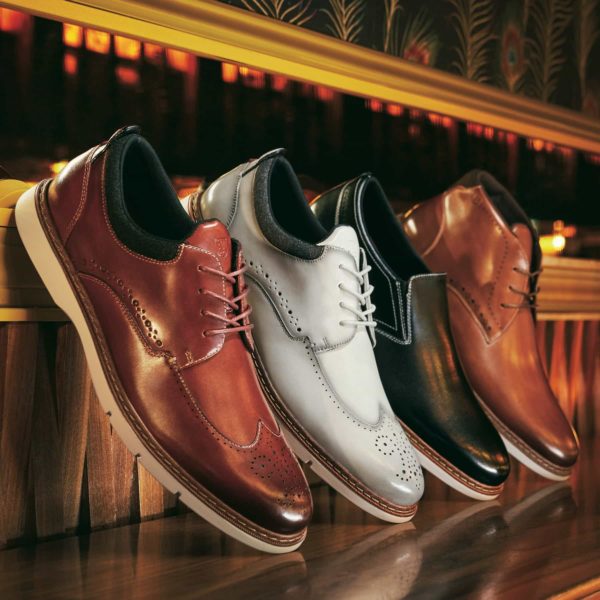 Now it's time for this Stacy Adams review to take a look at some customer feedback. What do customers think of the brand? That's a good question. To answer it, we sourced reviews from Stacy Adams' website as well as other places on the internet.
Let's start by looking at the ratings for the six pairs of shoes we've reviewed. As seen from these ratings on Stacy Adams' website, all of the shoes are well-liked by customers.
Stacy Adams Maury Cap Toe Chelsea Boot: 5 stars from 21 reviews
Stacy Adams Maddox Cap Toe Oxford: 4.5 stars from 13 reviews
Stacy Adams Nino Plain Toe Slip On Espadrille: 4.5 stars from 27 reviews
Stacy Adams Sideline Plain Toe Slip On: 4.5 stars from 17 reviews
Stacy Adams Collins Plain Toe Lace Up: 4.5 stars from 16 reviews
Stacy Adams Moxley Knit Lace Up Sneaker: 4.5 stars from 21 reviews
This gentleman, who bought his Chelsea boots on Zappos, has been a lifelong fan of Stacy Adams: "Love these boots! Been trying to find them for years in my size, 14W! Stacy Adams are the best shoes on the market that are reasonably priced! Been wearing their shoes over 40 years!"
This Stacy Adams customer from the brand's website wrote a glowing review: "This shoe is so comfortable right out of the box. Styling and comfort in a great looking shoe. I love the extra design tab on the heel that is stylish and assists in putting the shoe on. Looks great with shorts and jeans. One of the most comfortable pair of shoes I own."
This customer bought his pair of Stacy Adams sneakers from The Bay and had nothing but great things to say about them: "Very Stylish and look like dress shoes. They are extremely comfortable and have excellent arch support. Allows casual comfort but still looks professional. I also like that I can count on a size 11 fitting like an 11. Excellent shoes!!"
This customer, through the Stacy Adams website, bought the Moxley style sneaker and is giving Stacy Adams Shoes no help in getting the word out about them. Here is their review:
"LOVE THEM. Very comfortable. Easy to wear with shorts, jeans and khakis. I was going to order an 11 but based on a previous order of another style of Stacy Adams which I returned I ordered a 10.5. Fit is great. My friends are asking where I bought them…..I'm not telling."
Are Stacy Adams Shoes Worth It?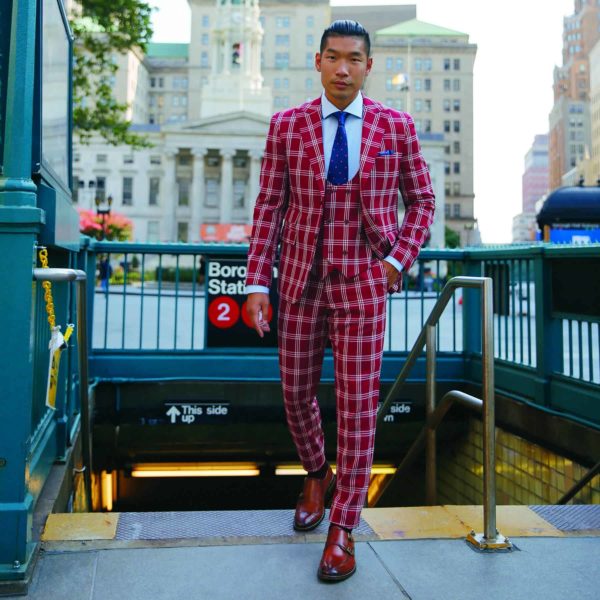 So, let's jump right into whether the brand is worth your money. To conclude this Stacy Adams shoes review, I'd say you can happily give the company your money and receive a quality product in return.
There appear to be no red flags out there for the brand, which seems quite incredible, since they are closing in on 150 years of business. That longevity, in the ever-evolving world of fashion, says a lot about the brand.
We also thought that there would be something negative said about the prices of the shoes since the quality seems to be really high, but no. Stacy Adams products are very reasonably priced for what you get. It is a luxury brand that is available to just about every man.
With the versatility of most of the shoes, each shoe can work with a variety of outfits, so they won't be sitting in your closet after one use/event, which, let's face it, would be a waste with how great these shoes look.
Stacy Adams Shoes Promotions & Discounts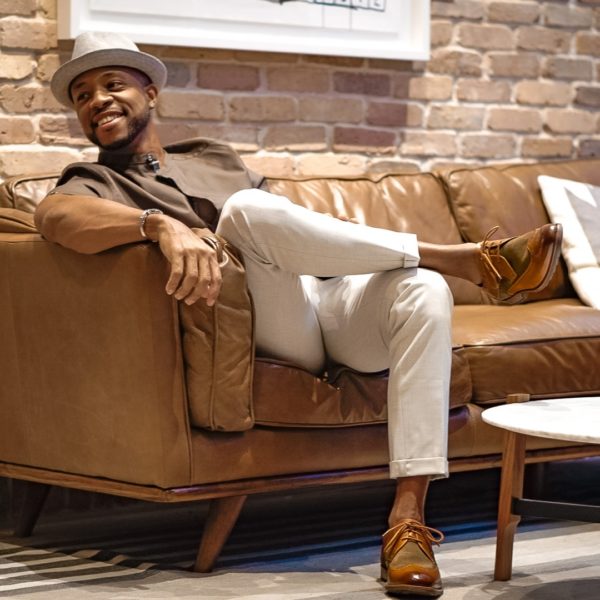 Looking for a few ways to save money? I get it—we're all about buying great shoes for reasonable prices. Here are a few ways you can save a bit of cash on the products featured in my Stacy Adams shoes review:
Sign up on the brand's website with your email address to receive "exclusive previews and offers"
Free ground shipping is available on orders of $75 and over to the 48 continental states
Check out the sales in the clearance section on the brand's website
Where To Buy Stacy Adams Shoes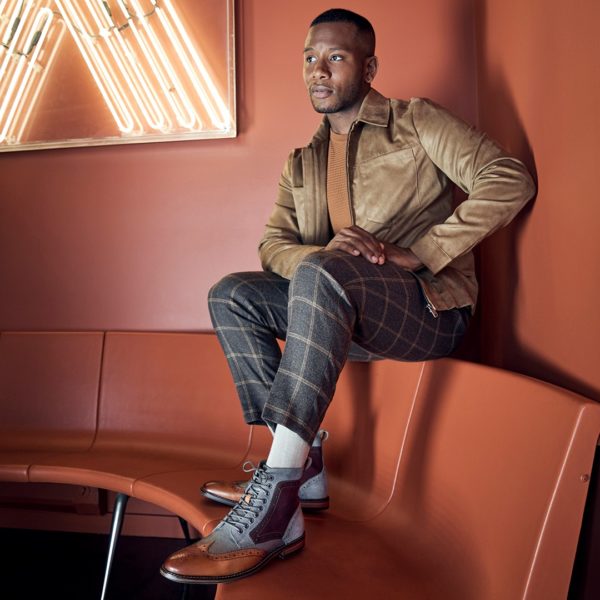 The best place to purchase Stacy Adams shoes is on the brand's website, stacyadams.com. But their products are also available at various retailers, such as Amazon, or at large department stores and shoe stores online.
In-person, Stacy Adams shoes can be found in department and shoe stores throughout the USA and Canada.
FAQ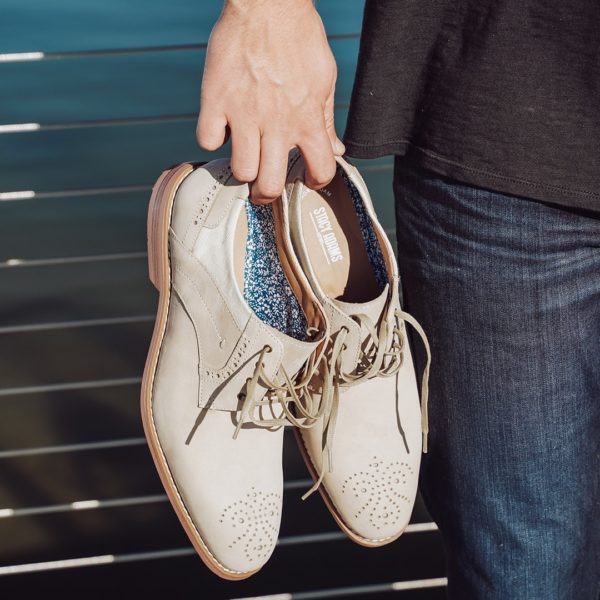 Who owns Stacy Adams?
Stacy Adams owned by the Weyco Group, Inc., based in Glendale, Wisconsin. Weyco Group Inc. owns a group of shoe companies including Stacy Adams, Florsheim, Nunn Bush, BOGS, Rafters, and Umi.
Where are Stacy Adams shoes made?
To keep costs low and quality high, Stacy Adams shoes made abroad and then imported to the USA.
Does Stacy Adams ship internationally?
Yes, indeed! Stacy Adams ships globally through their international sites. When you try to go to stacyadams.com and you aren't in the USA, you'll be automatically redirected to the brand's domestic website (which will vary depending on your location).
What is Stacy Adams' shipping policy?
Free ground shipping is available on orders costing $75 or more to the 48 continental states. For orders less than $75, an $8 fee charged.
A $22 flat rate applies for orders to Alaska, Hawaii, and Puerto Rico. Delivery is free to APO/FPO postboxes. You can expect your shoes to arrive within 3-8 business days and you can eagerly anticipate their arrival with the order tracking info provided by the brand.
What is Stacy Adams' return policy?
Stacy Adams has a 30-day return policy for online and telephone orders, starting from the day of your original purchase. Shoes must be unworn and undamaged. Shoes that are defective can also returned.
To ensure they are not damaged, shoes should tried and tested inside your home. There should no signs of damage or wear and shoes should returned in their original packaging.
You are responsible for the return shipping costs. If you meet the return criteria, you will refunded on your original form of payment (excluding the shipping costs).
The brand also does exchanges. For an exchange, you will have to cover the return shipping cost but the company will cover the outgoing shipping cost for the new item.
The return process is super simple. Here's how it works:
Fill out the return form on the website
Package your item in the original packaging
Send it back to Stacy Adams
Receive confirmation that the return processed
Wait for your return to processed (within 8-10 business days)