You know what I look for in sneakers while shopping for a pair? They need to be light on the feet, cushion my heels and feel comfortable to wear them. A bonus – if they look snazzy on my feet, actually that's a big check on my list.
Thanks to today's technologies in bringing the retail world at our fingertips, we can now shop even running. What's the recommendation you get while online shopping for some rare and cool sneakers? Sneakersnstuff (SNS) of course!
If the name is not familiar to you, do not worry. I have done some digging and I can answer all your questions, like "is Sneakersnstuff legit"?
Additionally, To help you determine, I am here to highlight the most important information about SNS. Keep flipping through to find out all the juicy deets.
Sneakersnstuff Review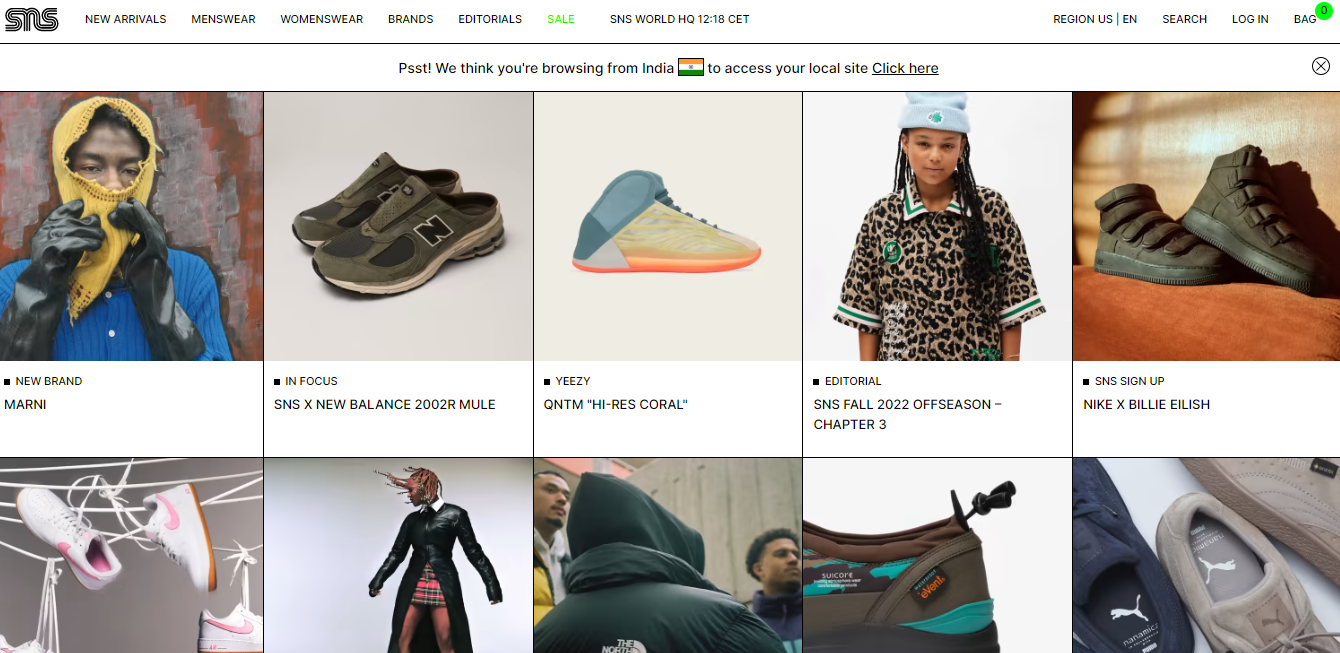 The company started in the late 90s by Erik Fagerlind and Peter Jansson. Frustrated with the lack of proper sneaker and sports goods retail shops, they came up with Sneakersnstuff. Originally tucked in a street called Södermalm, they now have 7 locations all over Europe, Tokyo and USA.
SNS carries some of the rarest sneaker releases, limited editions as well as the classics. Apart from the obvious items, it also sells apparel. A good variety of brands are available for both men and women to shop from.
Is SneakersNstuff Legit?
It is not fair to make your wait any longer. I mean, this question must be bugging you from the beginning! So here is the answer!
Absolutely, SneakersNstuff is Legit. there is no confusion when it comes to their authenticity. I can guarantee that this could be your stop for some Yeezys or a classic pair of Jordan.
You can just drop by the site to shop and your effort and money will not go wasted.
Sounds exciting, right? All you sneaker lovers can rejoice! But before you head towards their website to put any new order, wait. Read down below what I have to say about SNS to get a clear picture.
SNS FALL 2022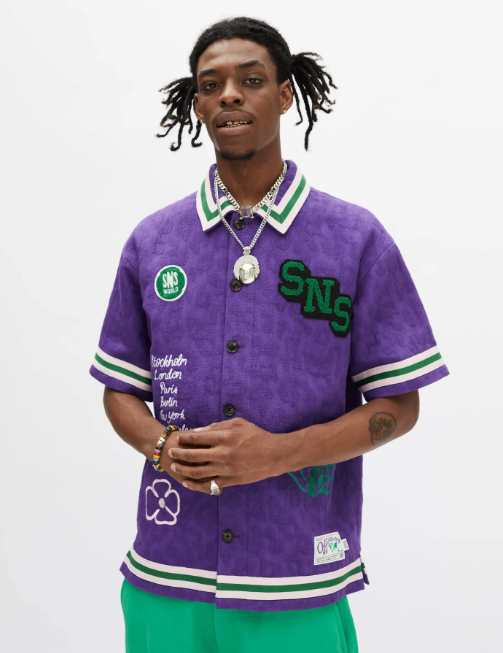 The offseason continues. Inspired by the time off during summer, a period for athletes and all of us to chill and recharge, the collection's final Chapter 3 is the third and last part of our ode to offseason sportswear moments in form of a contemporary wardrobe, blending style, culture, and basketball.
The first chapter brought to life a playful color palette that included T-Shirts, Hoodies, Crewnecks, and Sweatpants, which is now followed up by the Ready to Wear chapter. SNS's Fall collection's second installation includes Mohair Cardigans, multi-purpose adventure pants, a premium crewneck, a Crochet shirt, all-over-printed short-sleeve shirts, a fair isle vest, and much more. Now, with Chapter 3, we conclude our Q3 collection with a premium finish. The Ready to Wear drop includes the SNS Shooting Shirt and Shorts, which have a unique texture and look, one in purple, while the other set is donning a Leopard look. The Shooting Sets are accompanied by a Corduroy Varsity Jacket and shorts, tailored Baggy Shorts, and a nylon Varsity Jacket.
The SNS Fall '22 Collection Chapter 3 launches October 12th, 2022, exclusively in all SNS stores and online via SIGN UP starting October 5th.
Fussbett Sabot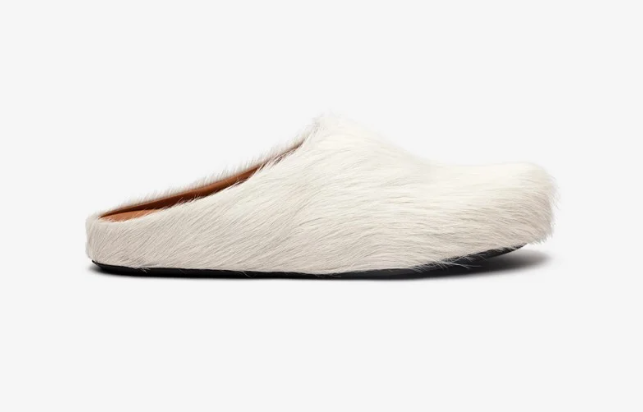 The Marni Fussbett Sabot in Natural White are premium slippers made with calf hair on the outside offering a never-seen-before luxe look. The furry design is matched with soft calf leather lining and molded leather footbed.
Long Sleeve Shirt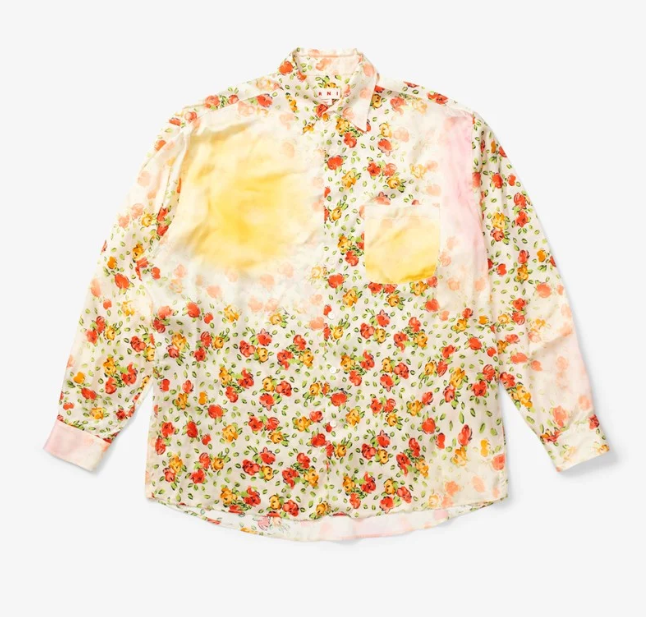 This floral Marni Long Sleeve Shirt is made in Italy from luxe viscose. The long-sleeve shirt with flower print all over and fading elements for a used and washed-out look, features a left chest pocket as well as button closure at the cuffs.
2002R Mule x SNS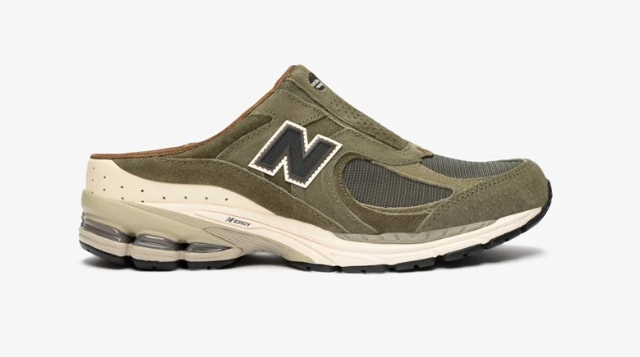 SNS and New Balance have worked together on a premium rendition of the 2002R Mule. The updated archive gem brings together comfort and style through a premium suede and mesh upper with ABZORB cushioning and N-ergy outsole. Exclusively for SNS the 2002R Mule swaps the current "N" branding by adding the New Balance 990V3 "N" logo, a nod to the original sought-after NB Mule.
Yeezy Qntm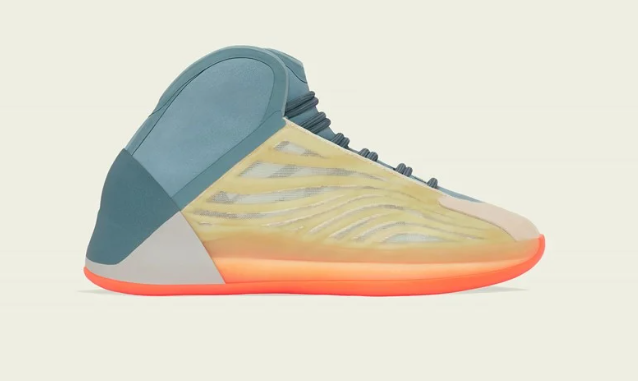 The adidas Yeezy Qntm in "Hi-Res Coral" offers a bright update to the basketball-inspired sneaker. Crafted with a Primeknit upper featuring synthetic overlays and nubuck at the heel, ankle and toes, the adidas Yeezy Qntm boasts an orange midsole for an eye-catching finish.
What Are Some Of The Features of Sneakersnstuff?
SNS's e-commerce site is pretty simple and user-friendly. Not much is different compared to other similar sites. But down below are listed a couple of their unique features.
Curated product list: SNS carries a unique range of products only available at its website. It grew from the owners' love of sharing art and rare sneakers with fellow sneakerheads. From vintage Chuck Taylors to the new Simpsons Adidas collection.
Sign up for Raffles: Any sneaker collector will be excited to know it has a sign up for raffle draws. Put in your name to be the among the winners to shop from their limited edition releases. No more searching for that collectors pair from shady dealers!
What Kind Of Sneakers Does Sneakersnstuff Sell?
Like I mentioned before, SNS has a very curated selection of products. Apart from releasing most exclusive editions and collections, it also carries usual sneakers available in most shoe stores. Aries, ByBorre and Salomon are some its hard to find brands.
The stuff part of their name represents the other range of products which are apparel and accessories. Brands such as Klättermusen, Champion sell clothing here. Its own home brand SNS sells other stuff like beanies and socks.
SNS has also collaborated with a few brands to bring in their own collections. One of the most notable ones were the Stockholm inspired kicks by Adidas in June 2020.
Nike Air Force 1 "Color Of The Month"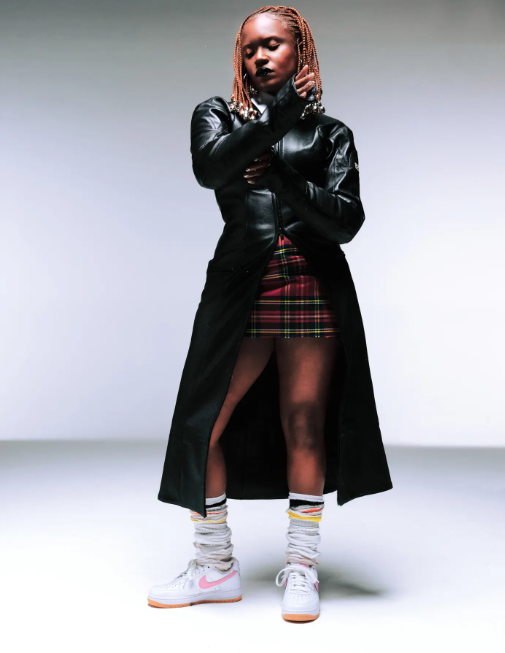 Presented by Amaarae for SNS
With the release of "Angel You Don't Know" Afropop star Amaarae has made her mark on the musical landscape. Now, two years later, the Ghanaian-American continues to be a force amongst her peers in the West African music scene pushing the boundaries of the new sub–genre: Alté. Now, the multi-talented and genre-bending artist will appear on the soundtrack for Black Panther: Wakanda Forever to build her legacy and the rest will be history.
With the raise of Amaarae and her cult-like global following, SNS and Nike Sportswear have joined forces with the RnB artist to tell the story of the retro classic basketball sneaker and its musical impact in past, present, and future. Embraced early by the music industry, it only feels right to cement the status of the silhouette with one of today's rising stars.
Established in the 1982, the AF1 almost didn't even make it through the '80s if it wasn't for a few retailers in Baltimore who resurrected the basketball sneaker with a selection of unique colorways, the so-called Color of the Month releases. Now, the Swoosh pays homage to these days with a line-up of classic looks that bring back memories from the early Air Force 1 days.
Wmns Printed 1996 Retro Nuptse Jacket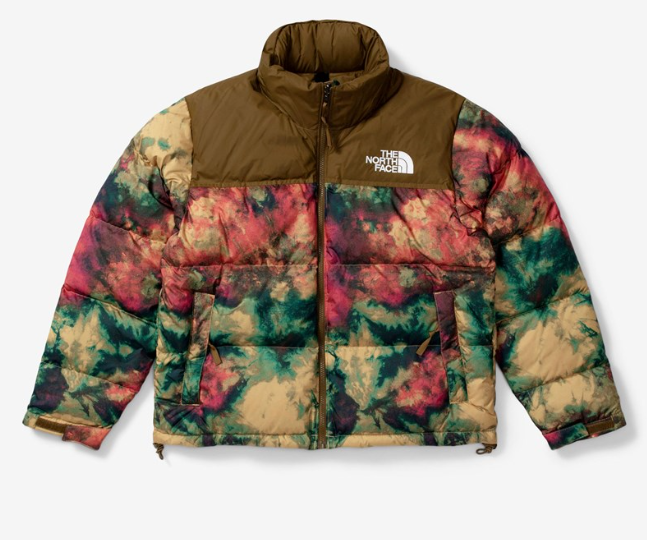 This women's The North Face Printed1996 Retro Nuptse Jacket takes its inspiration from the brand's iconic Nuptse from 1996. The updated style has a print all over and four oversized baffles with lofty goose-down insulation. The boxy 1996 Retro Nuptse Jacket is water-reppelant with Non-PFC DWR finish.
XT-Quest 2 Advanced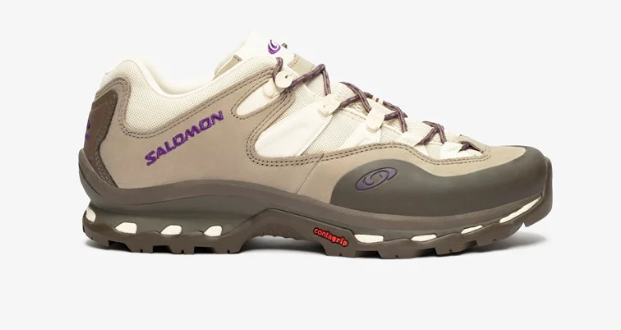 The Salomon XT-QUEST 2 ADVANCED fuses 2000's aesthetics with and today's technical know-how. The trail-approved sneaker has a lightweight full-grain leather upper and 3D Mesh with and All Terrain Contagrip®.
Antistatic Boisson Bomber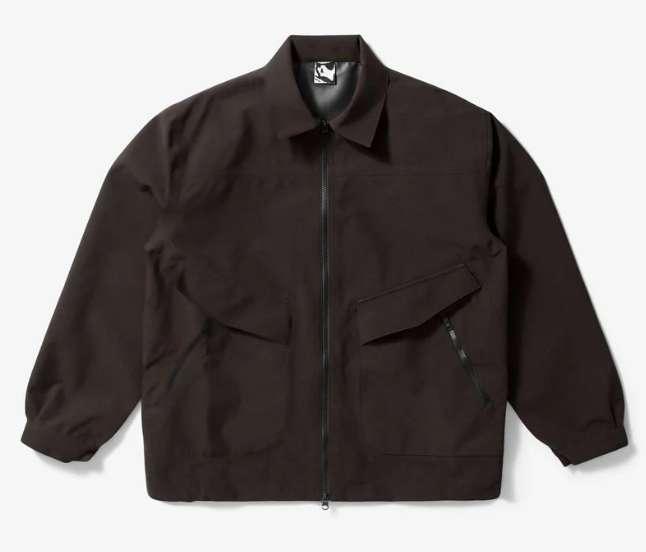 This GR10K Antistatic Boisson Bomber Jacket from the Italian brand is a highly technical layer that features a GORE-TEX membrane. Equipped with side zippered side pockets and adjustable hem, the waterproof jacket features has a front zip closure, classic collar, and PL construction, a Waterproof technical fabric that has been designed for sewing special clothes.
Fowler WPR Jacket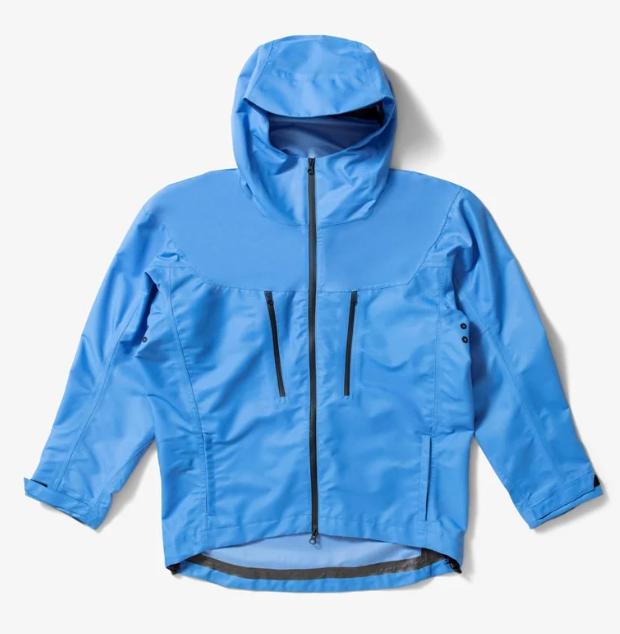 This GR10K Fowler WPR Jacket from the Italian brand is made with a wide range of features and waterproof fabric. The blue jacket has adjustable cuffs and hem, as well as under arm ventilation vents. Equipped with spacious hood that can be adjusted through an interior drawcord, the Fowler WPR Jacket sport four front pockets, all with zip closure to keep your belongings safe.
Blazer Mid 77 VNTG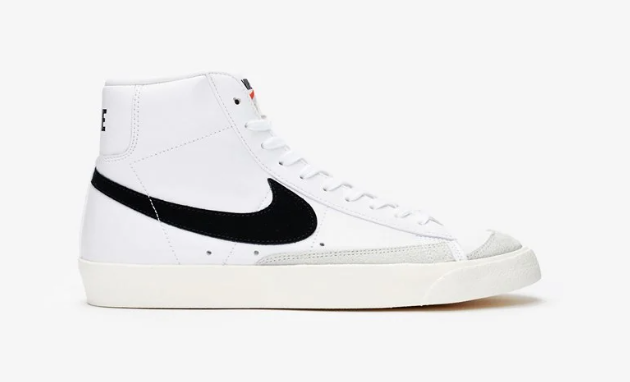 After seeing the original colorways of the classic Nike Blazer return, this OG iteration makes a case for itself. Constructed with a white leather upper with black and grey suede overlays, these retro kicks are more than just a throwback for old heads, this breaths sneaker culture.
Tie-Due Padded Liner Gilet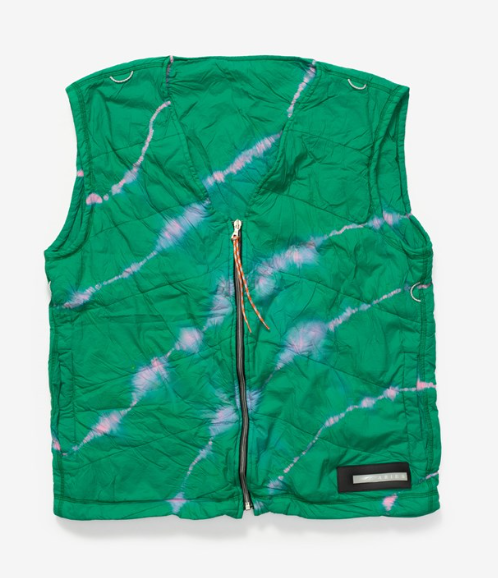 This unisex Aries Tie-Due Padded quilted gilet Liner is made from lightweight fabric, offering chevron stitch detailing with a pink and green hand tie-dye finish. Equipped with zip opening, the liner's wadding is made from recycled PET bottles.
Greta x SNS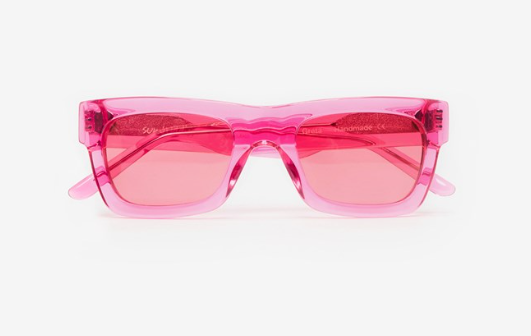 The Sun Buddies Greta x SNS is part of our collaboration with the Malmö-based brand. Greta in Cam'ron Pink has semi-transparent Carl Zeiss lenses with 100% UV protection and is handmade of Italian acetate.
Workpant x Braindead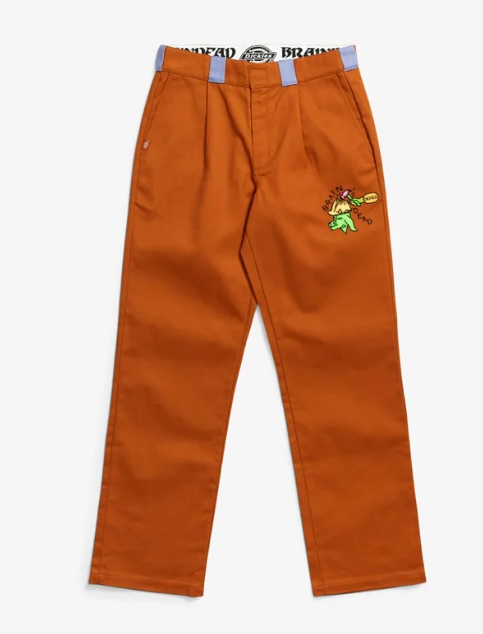 Dickies and Brain Dead's latest collaboration includes the Original 874® pant. The pant has been garment-dyed and finished with contrasting belt loops. Equipped with a co-branded waistband and Brain Dead artwork embroidered on the pant leg, the Workpant stays true to its heritage with the original fit and sturdy twill fabric.
Are Sneakersnstuff Prices Affordable?
When you think about collectibles, what do you imagine? Rare pieces but expensive right? Same with sneakers available at SNS.
Prices for sneakers start from around 100 euros and can jump up to 500 euros. More affordable options are available at its sale page. If you wait long enough, some are sold at a fraction of their original price in sales.
Accessories and clothing are mostly modestly priced and have great options to buy sporting apparel.
How Does Sneakersnstuff Handle Shipping?
Ordering and having your items shipped to your home are pretty simple. It offers easy shipping policies. Usually it tries to ship within 1-5 days and SNS is known not to make any delays.
Users all over the world have to pay a minimal fee for deliveries. Some are even free if you shop over a limit. Not more than 10 business days are needed to have your products delivered to your mailbox.
Good news for UK users. Thanks to Brexit, they need not pay any Delivery Duty fees!
Can You Return Or Exchange At Sneakersnstuff?
Any complaints you have about any sneaker defect, wrong feet size or wrong orders, you're eligible for refunds. It guarantees to return your money back if returned within 30 days. All you have to do is send the products back to the designated warehouses.
For our European users and American users, they have specific locations where you have to send back orders. If it thinks you deserve a refund or exchange, it would happily do so. Unfortunately, consumers have to pay it out from their pocket for any returns/exchanges.
Feel free to contact its customer service and someone would be pleased to get you through the process.
SNS x Kosta Boda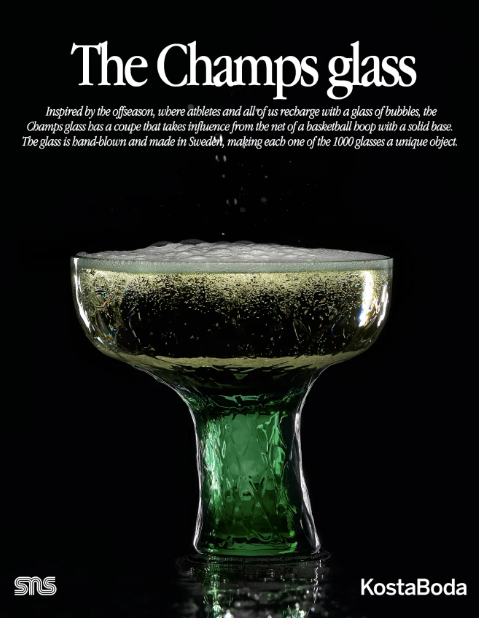 Introducing the Champs Glass
We are happy to announce our collaboration with legendary Swedish design and glass manufacturer Kosta Boda. Often referred to as "the mother of all glassworks," Kosta Boda is a Swedish institution, known for its groundbreaking history dating back to 1742. With almost 300 years of craftsmanship in the books, we join forces and blend both brands' DNA for a one-of-a-kind champagne glass dubbed "Champs" (Champagne + Champion = Champs). Inspired by the offseason, where athletes and all of us recharge with a glass of bubbles, the Champs glass has a coupe that takes influence from the net of a basketball hoop with a solid base. The glass is hand-blown and made in Sweden, making each one of the 1000 glasses a unique object.
The Champs glass will be available as a 2-pack and is accompanied by a premium cotton tee as well as a basketball with co-branded artwork that celebrates the collaboration.
Champs x Kosta Boda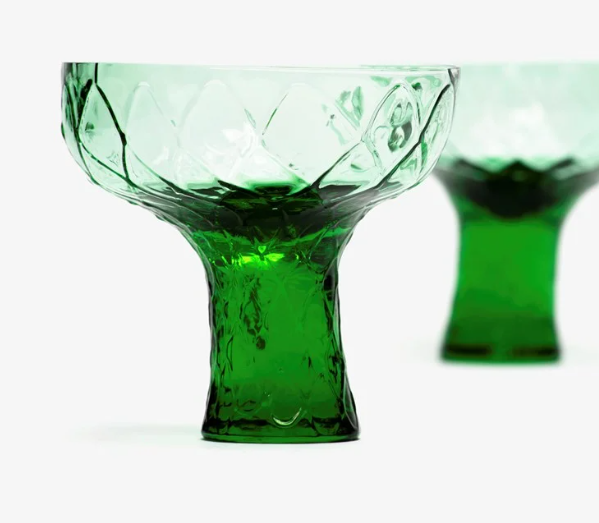 The SNS Champs Glass in collaboration with Kosta Boda celebrates the partnership of our two brands. The a one-of-a-kind champagne glass dubbed "Champs" (Champagne + Champion = Champs) has a coupe that takes influence from the net of a basketball hoop with a solid base. The glass is hand-blown and made in Sweden, making each one of the 1000 glasses a unique object.
User Reviews About Sneakersnstuff
Based on the number of positive reviews users have posted, it's safe to say the e-commerce is trustworthy. Customers have praised its wide selection of rare sneakers, its easy shipping and refund policies.
Not only that, SNS has won several awards! It has been awarded The Online Retailer of the Year Award and Fashion Store of the Year Award. It has also been featured in fashion magazines and editorials – that says a lot about their brand image.
Alternatives to Sneakersnstuff
Below are two Sneakersnstuff alternatives. People who are always on the lookout for good sneakers might wanna check them out.
Highsnobiety: Highsnobiety is another e-commerce site popular among sneakerheads. A German based store, it offers a pretty high selection of luxury and basic sneakers.
Sneaker Politics: Similar to SNS, Sneaker Politics has a massive list of both rare and luxury sneakers. Staying true to their Louisiana roots, it has collaborated with a number of brands and released exclusive collections. Its Katrina Nike Air Jordan 3 was a hit among buyers.
FAQs
Does Sneakersnstuff restock limited edition collections?
Usually for exclusive and limited editions, SNS does not restock. Since, you know limited editions are meant to be rare, they only get a few pieces.
Does Sneakersnstuff sell knockoffs?
Absolutely not! They directly get their products from the brands and each item is checked for their utmost authenticity. Be assured that anything you buy from here is the real deal.
Does Sneakersnstuff have physical locations?
Yes, its original location is at Stockholm and now it has expanded to 7 more locations. In Tokyo, SNS even has their own cafe and gift store where they sell Tokyo based sneakers. So cool! – You can now browse through their history while sipping on a cup of coffee.
Conclusion
All these sneaker talks and yet I am still asking the question. Is Sneakersnstuff legit? Y-E-S! Without any hesitation, go to their website and get yourself some kicks. Find yourself some rare pieces and let me know what you think of them.