There are so many different ways to transport yourself when you're traveling. One that we've come to love is to relax on a train and enjoy the scenery. It's a mode of transportation that we don't use that much in the U.S. But if you're visiting Europe, the excellent Rail Europe ticketing and rail-pass sales and distribution system will help you get around in style. We provide you with a Rail Europe review of how the system works and you'll be able to enjoy all the benefits of ease and comfort that traveling by train in Europe can provide.
One of the best things about Rail Europe is that you can book your travel not only to major downtown hubs but to smaller stations in other areas. You can also purchase tickets and passes to travel between countries, providing a great way to kick back and relax while enjoying the scenery that you'd miss if you were flying or driving.
Between Spain and France

How Should We Go?
We recently needed to get from Barcelona, Spain to Narbonne, France to catch a barge cruise that would take us down the Canal du Midi. (You can read all about our incredible barge cruise HERE). And we'd need to do the reverse trip back a couple of weeks later.
Our options were to fly into a small airport in a town near Narbonne, which does not have its own airport, rent a car one way and then do the same on our return, or take a train directly from Barcelona to Narbonne. We decided that the most convenient way to go would be to take the train. After looking through the routes and services, we discovered that we could book tickets in advance through Rail Europe, the perfect way to go when you know where you need to be and when.
Booking Through Rail Europe Ticket And Rail Pass System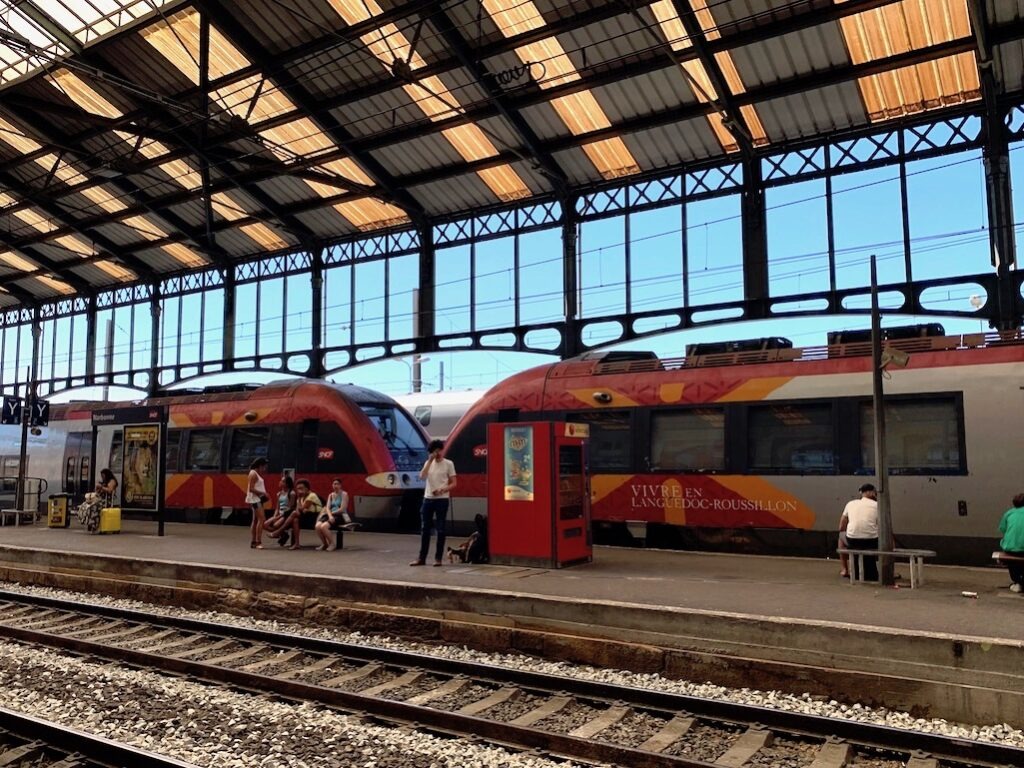 After a brief review of their website, we discovered that you can find the best fares and schedules for your itinerary. You simply put in your dates of travel, departure and arrival destinations, and the system provides you with your options. You can see night trains, regional trains, high speed trains and scenic trains all at once or choose your special preference. If you have some flexibility or don't know exactly what you want, you can also book in person. Just be aware that during heavy tourist seasons your options may be limited, so if possible you'll want to book in advance.
So Many Options
As a ticket and rail pass sales organization and distributor Rail Europe offers so many choices! After more than 75 years of rail travel experience, they offer ticketing services for more than 15,000 destinations and are the number one distributor of train tickets and rail passes.
Upon a thorough Rail Europe review, we discovered that the organization sells tickets for just about any rail company you could want, from DB in Germany to OSE in Greece, VR in Finland, NTV and Trenitalia in Italy, CP in Portugal, National Rail in the UK, and many more. Most important for us, they include ticketing for Renfe in Spain and SNCF in France.
Easy, Peasy
We flew into the Barcelona airport, headed directly to the connected skywalk to catch a transfer train to the main Barcelona Sants station. It was pretty easy to find our way and the transfer only cost a few Euros. Once we understood the routine, we knew it would be a breeze to make our way back to catch our return flight home from Barcelona to the U.S.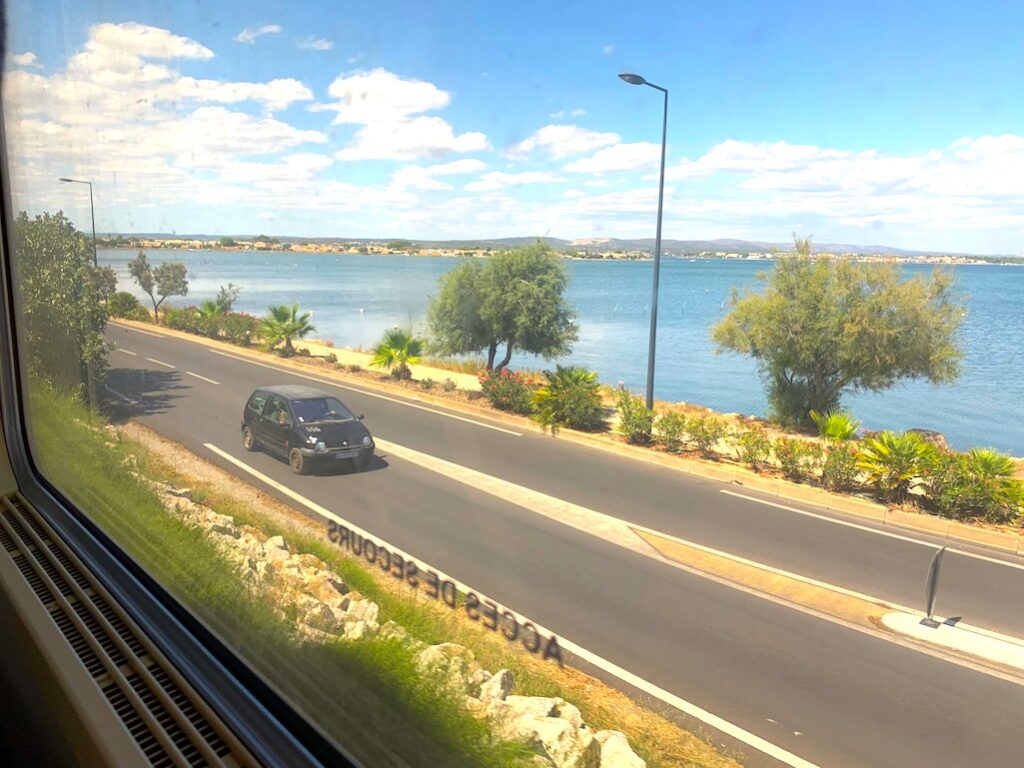 Because we had already received our passes and tickets, we just looked for our train time and track. It was super easy and we were not stressed at all. Doing a Rail Europe review, we'd say that getting tickets through the system in advance will cut your transportation questions down considerably. We discovered that you can travel between countries without the time and expense of another flight or the tiring process of driving that also cheats you of enjoying the journey.
Comfort With A View
If you haven't traveled by train in Europe, you'll want to give it a try. It's a totally different experience than the usually jammed commuter trains we often think of in the U.S.
When you use the Rail Europe system online, you'll want to decide which way you want to go. Some offerings are scenic and others are super-fast to get you where you're going. Using the Rail Europe review system you'll be able to compare the various choices and choose what's best for your plans and destinations. We enjoyed the ability to get tickets to small villages and towns off the beaten path or at least where jumbo jets do not go.
One of the best parts of getting our rail tickets and passes through Rail Europe was being able to spend more time relaxing and enjoying the scenery. We saw rivers, lakes and oceans, buildings that looked historic and brand new, fields and farms and cows and sheep and a bunch of other interesting stuff. We didn't have to think about reading a map or following the GPS. Instead, we just sat in our cushy seats looking out our picture windows for about 3 hours. Thinking about the time it takes for other ways to get around, the time we spent not moving was minimal. Even more impressive because unlike our usual trips, this one was at the height of tourist season.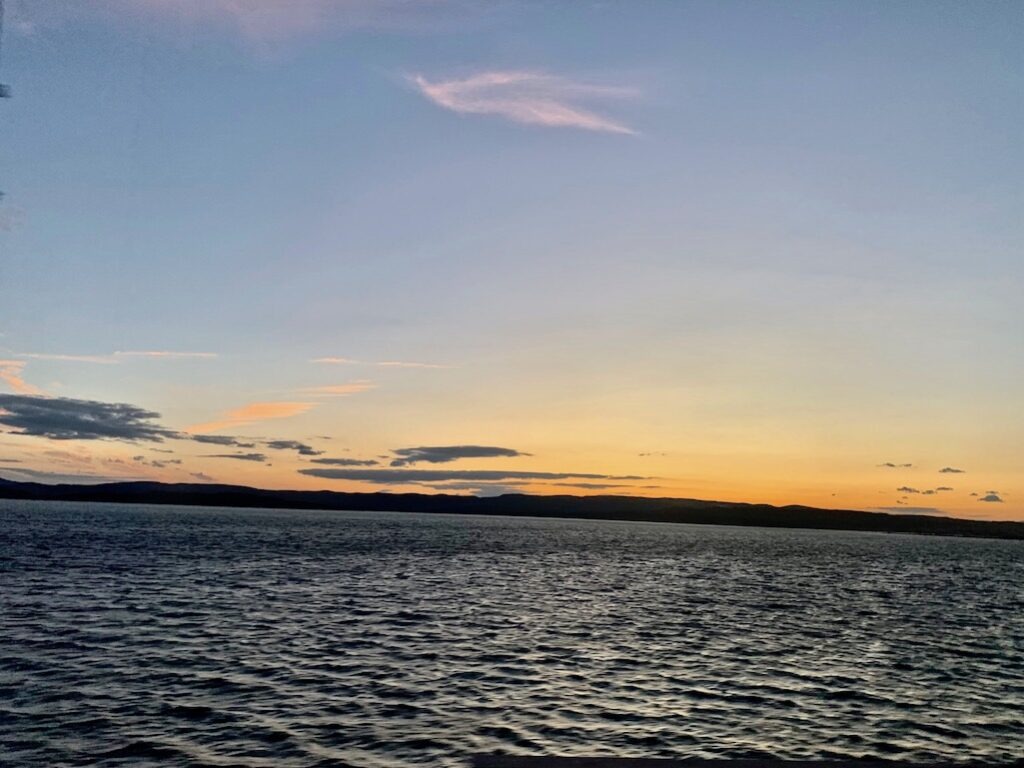 Rail Europe Review: Insider Tips
While the trip itself is pretty self-explanatory, we did learn a few tips to share with you to make your experience using the Rail Europe distribution system even better.
Book Online
If you know when and where you want to travel, go ahead and book online. The Rail Europe website is clear and easy to navigate. If you're planning to move around a lot, check out some of their rail passes that offer you lots of flexibility. And for the ultimate deal, if you're planning to visit several countries, you can get a Eurail Global Pass for travel from 2 to 31 different countries. There are a lot of deals that will save you a bundle too. Some offer up to 2 children traveling free with an adult! You can see more about the pass options here.
When you book online, be sure to check for current promotions too. You might find that you can add even more travel to your trip than you expected. That's one of our favorite things about train travel in Europe. It's easy to explore more and more. You can make reservations, book your tickets or get passes all on the Rail Europe website.
Baggage
There is likely to be an upstairs and downstairs on the rail cars you ride. While you can have a wonderful view either way, if you're traveling with big bags, you'll want to plan accordingly. Each car has storage areas in the front and the back. If you don't want to lug your bag too far, check the space at the front of the car. Don't worry if it gets full. There's another rack at the back of the train and that is not likely to be full because the people heading upstairs usually put their bags in the first spot they see – at the front of the car downstairs.
In addition to the storage racks for large bags, you'll also find a rack above your head that is perfect for purses, backpacks, computer bags, briefcases, jackets, shopping bags, packages and the like. These racks have plenty of room so you can store your odds and ends up there leaving plenty of foot room for you to relax in comfort.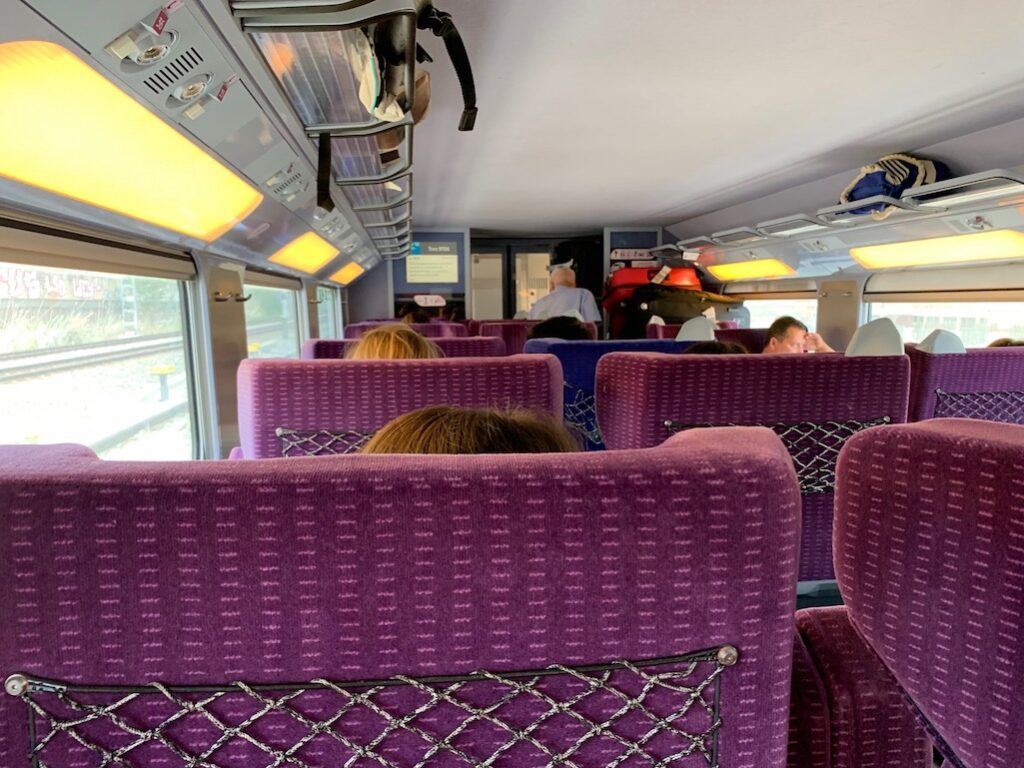 Fast or Slow – Which Way Will You Go?
Rail Europe works with so many rail networks that you will have a variety of routes and different ways from which to choose. Some routes make many stops in small and scenic spots. Others go directly from where you start to where you end up.
Traveling on both local and high-speed trains in France is easy. We've traveled from Paris to the Champagne region on a high-speed TGV, which got us there in about 40 minutes. We were in a hurry to get tasting that beautiful bubbly! On our more recent trip we took more time. It was so enjoyable unwinding with about 3 hours of rolling landscapes and shoreline views. We tried to guess when we passed from one country to another by the look of the scenery.
Go Green
One of the other benefits of traveling by train is that you will be reducing your carbon footprint. When many people travel together on a train, that is much better than every person traveling alone by car or booking another flight. We love knowing that when we book train tickets and passes through Rail Europe. We're being a bit more responsible in our traveling. Having the comfort of train travel, the ease of advanced booking through an easy and fun system and going green, what could be better?
Don't Worry
We all worry a bit when we travel, right? We worry about connections we worry what the journey will be like. When we travel to countries whose language we're not steller with we worry if we'll be able to communicate and not get lost or get on the wrong train. No worries! Our Rail Europe review showed that worry will diminish when you make reservations or get your tickets and passes. If you book in advance, you'll have little to think about. Just find your train boarding time and track and you're all set. Every train we got on had English speaking conductors who happily answered any questions we had. Once onboard, there are screens highlighting each stop and showing you what's coming up too. This helps you know when you're getting close to your stop.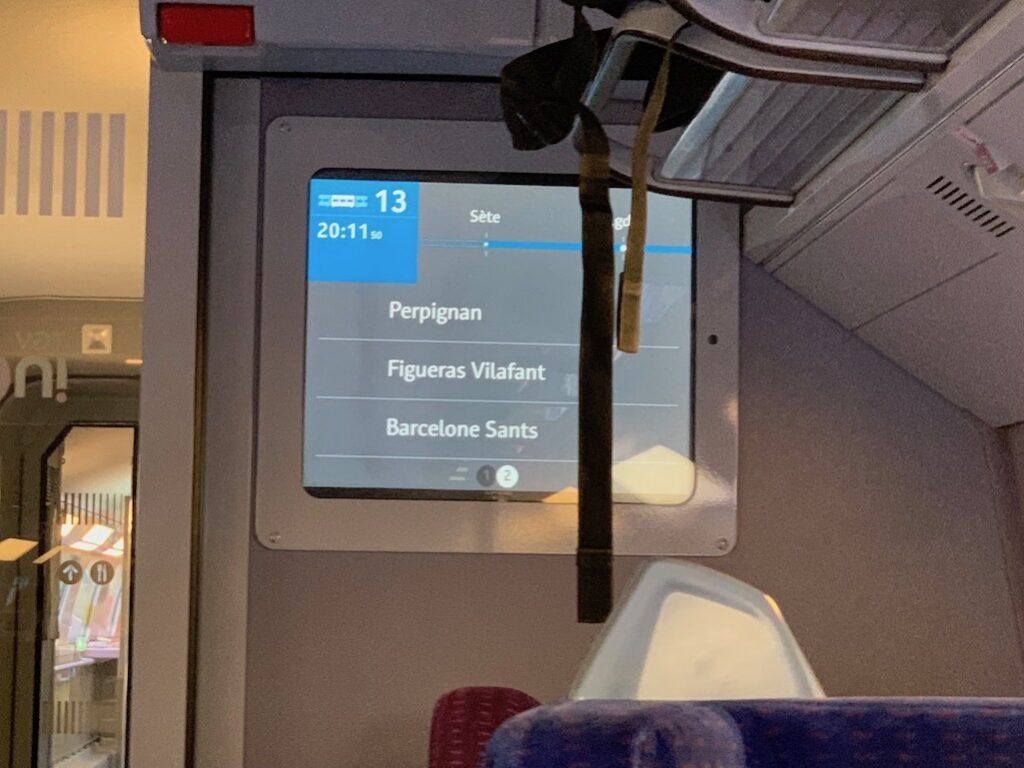 You'll be pleased to know that the trains also had Wifi. The connection will vary based on your carrier (we are currently using TMobile). We were able to post to our social media accounts and check email on all our train rides. There are also plugs to charge all your electronics. Just be sure you have the right adapter since you're in Europe.
You'll find drop-down trays or tables to work on and overhead light for reading. If you just want to sit back and relax there is a footrest to elevate your feet during the ride. As always, remember to wear your compression socks if you're going to be on a long ride or coming right from an airplane to a train. Most trains have a food and drink car where you can pick up a snack.
Let Them Help You Plan
Rail Europe has a really fun and useful website. Because they handle sales and distribution of tickets and rail passes for over 50 European train companies you can get all the information you need in one spot. If you're not sure where you want to go, they've got a "Travel Itineraries and Inspiration" section full of ideas for you to plan your perfect trip. Atlantic Gems, Mediterranean Flavors, Scandinavian Midnight Sun and Magic Cities of Germany are just a few of their suggestions.
You can read about some of their most popular journeys on the Rail Europe blog. They also offer city, country and even regional guides to aid in your planning. Once you decide on your perfect journey, you can easily book your tickets and passes right through the Rail Europe website, which is super convenient. It really is a one-stop shop.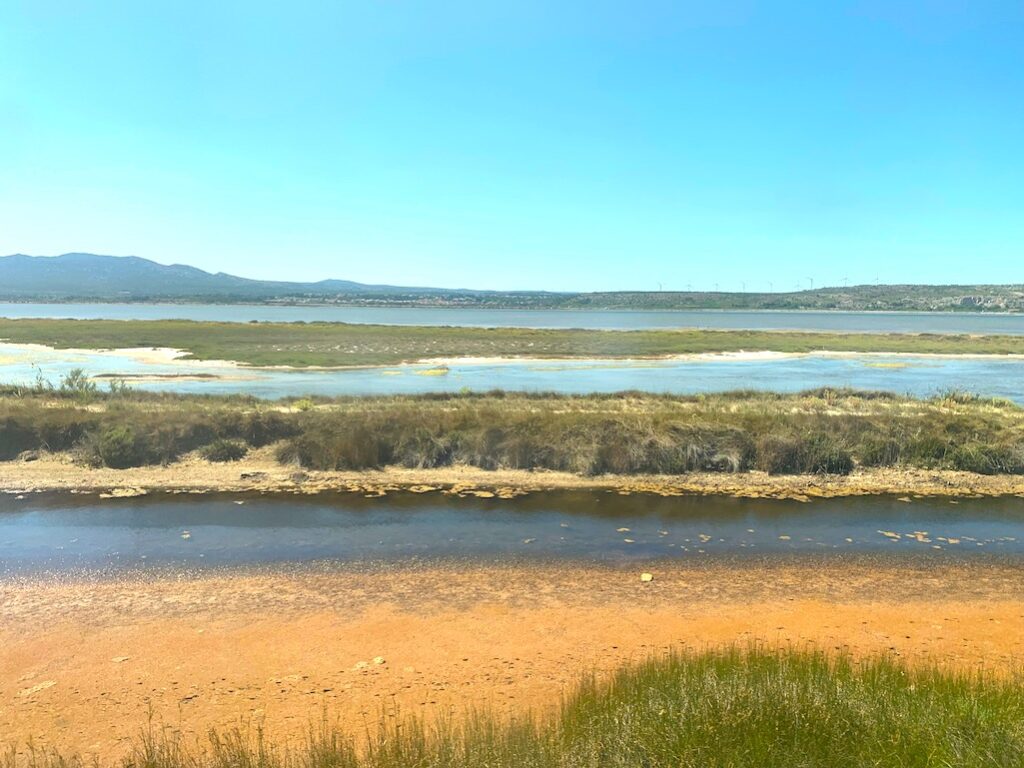 You have many options from destination hopping to deep diving in a special place. There are even packages available to cover you from start to finish. If you want to explore Switzerland, for example, you can choose a package that includes train travel and accommodations. Or, you could take a romantic trip on an overnight train. Go to sleep in a deluxe sleeper car in one country and wake up to have breakfast in another. Sound good? We thought so!
Rail Europe Review: Getting There is All The Fun
When it comes to traveling by train, we don't think that getting there is half the fun. We think it's all the fun. Our Rail Europe review is to provide you with ideas on how to use this sales and distribution organization that offers you easy access to a variety of trains. The extensive rail network you will find in Europe is represented thoroughly. You can book trains from one spot to another within a large city or from one city to another city. Even better, you can use Rail Europe to book rail travel from one country to another. Travel on a budget or in the lap of luxury. The decisions are all yours.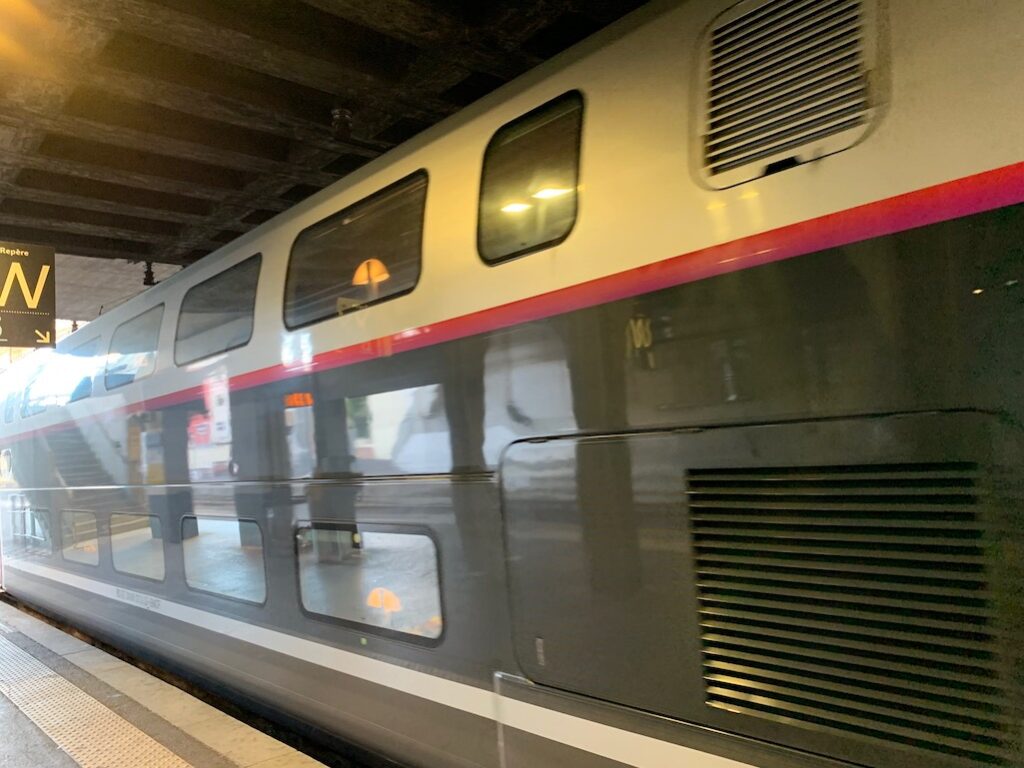 We highly recommend visiting their website and seeing what they have to offer. We loved sitting back and enjoying the view as we traveled across borders and napped away our jet lag. Next time you're heading off to Europe,  you might just find that Rail Europe gives you new ways to enjoy getting there as well as help you feel fresh and relaxed when you make it to your destination.