Are you a frequent traveler? Are you looking for a comfortable stay at airport lounges during your travels? If the answer is yes, check out my in-depth Priority Pass review.
Air travel is hard enough on its own. But with an 18-hour layover or a 5-hour delay, those fancy airport lounges start to look more and more alluring.
In this Priority Pass review, we will look at the amazing membership-based airport lounge programs to turn those dreaded layovers into a comfortable stay-over.
Priority Pass is a global network of airport lounges available to members.
While they talk a big game regarding countless amenities, we're here to provide an unbiased Priority Pass review to see if it's really worth your money.
So fasten your seatbelts because we're in for a ride.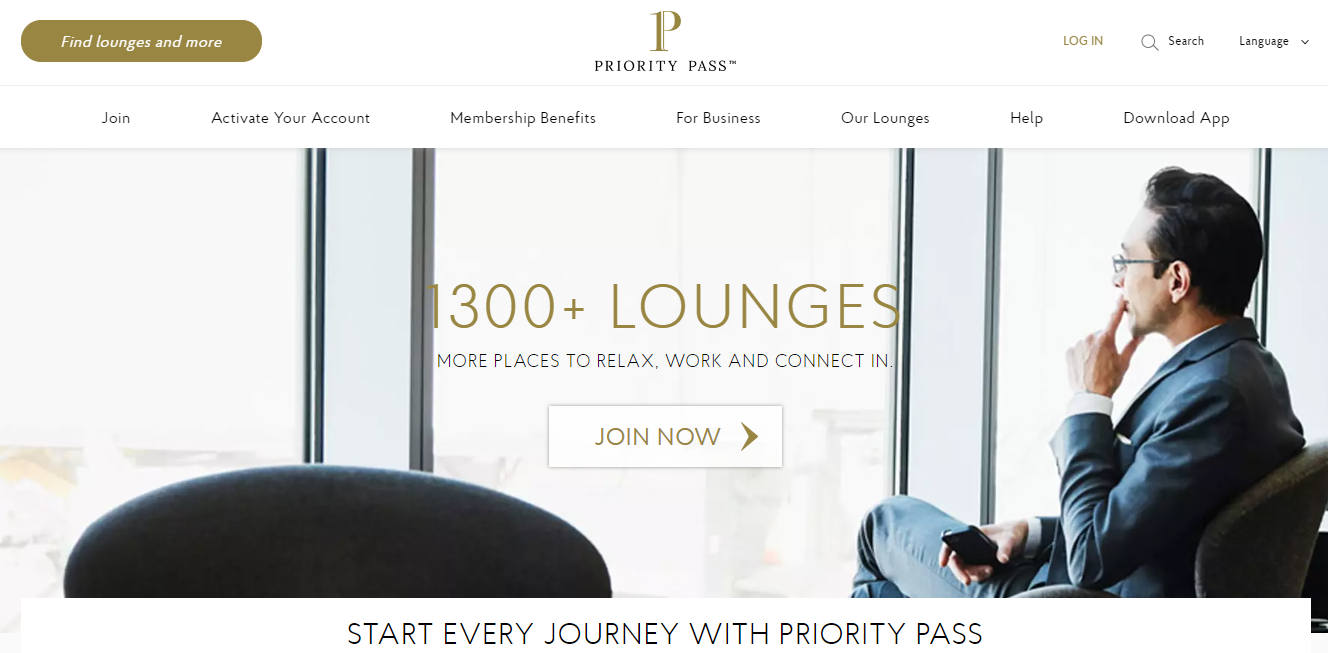 What is Priority Pass?
Priority Pass is a global membership program for travelers where they can access a network of airport lounges, restaurants, and mini-suites all over the world.
In other words, a Priority Pass membership is the globetrotter's key to the most luxurious lounges and other assorted airport facilities in over 1200 locations worldwide.
This is regardless of your chosen airline or class of ticket. Priority Pass is itself a deluxe lounge facility with its own separate lounges. Sometimes, smaller airports will combine business and Priority Pass lounges.
As part of the Priority Pass package, lounges offer complimentary refreshments, warm meals, and cool cocktails.
Gone are the days of overpriced, tasteless airport food. Instead, you can kick back in your comfortable recliners, stream your favorite TV show with the free WiFi, and block out the airport clamor.
There are many ways you can sign up with Priority Pass. Depending on your preference, you can sign up with them directly or avail of it as a perk alongside top-tier travel cards.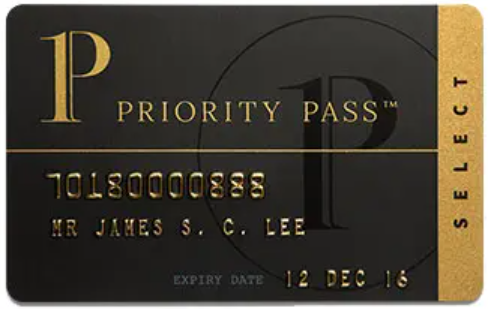 Since Priority Pass is an annual membership-based service, it has different membership packages from the most basic package to the most extensive one.
Depending on which membership you choose, you can expect to pay anywhere from $99 to $429 annually.
Now that you know the basics, let's delve a little deeper into this Priority Pass review.
Map of Priority Pass Lounges
As of November 2020, there are a total of 1,300 Priority Pass lounges all over the world. In the U.S. alone, there are upwards of 40 airports that recognize Priority Pass members.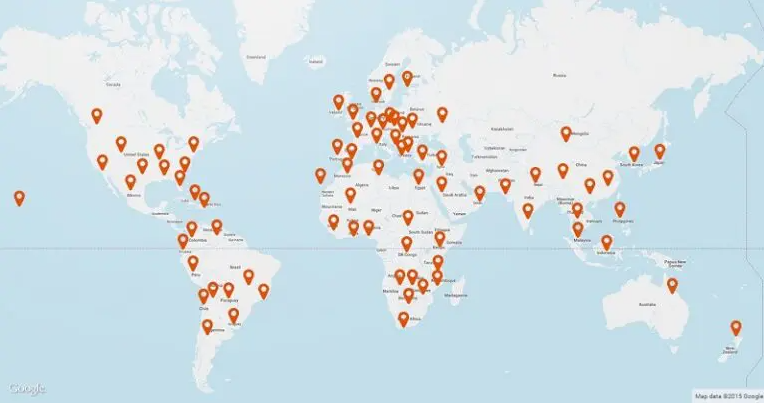 The following map shows the global distribution of Priority Pass networks. It will help you locate a Priority Pass lounge.
As you can see, there are very few locations in North America. In contrast, Scandanavian Europe and East Asia have a high concentration of lounges.
So, if you're planning a destination for a party in Europe or traveling for business in Asia, you and your travel companions will definitely enjoy the Priority Pass perks.
How Does Priority Pass Work
Now that we have piqued your interest, let's take a look at how a Priority Pass works in reality.
After you've purchased your package, it takes a few days to arrive in your mail. When it does, you'll see some explanatory pamphlets and the prestigious membership card.
The Priority pass works in tandem with the Priority Pass app. Through the app, you can locate Priority Pass lounges with a quick swipe. Once you've confirmed the location of a lounge, you're all set.
After you've gone through the tedious process of check-in and security, you can navigate through the airport using your app towards your Priority Pass lounge.
Once you're at the lounge, all you need is your membership card as well as your boarding pass. Soon thereafter, you'll be escorted away from the airport hubbub and into your peaceful sanctuary.
If you haven't caught on yet, you've effectively skipped the long lines and arduous reservations.
Once inside the lounge, you can enjoy food from their hot and cold buffet and unwind with a couple of glasses of liquor. While you wait, you can charge your phones, take a nap, or even shower!
You can stay in the lounge for as long as it is open. Generally, airport lounges close at night since there aren't as many people.
If this happens, you will have to spend the rest of your waiting time at your terminal.
Priority Pass Amenities
You've had a small glimpse of a few Priority Pass amenities that are at your disposal. But there's a lot more. Let's take a detailed look at them.
Lounges
Usually, lounge access is very limited, if not completely unavailable, to regular flyers. One of the only ways to enjoy the grandeur lounge experience is through a business-class ticket. Well, not anymore!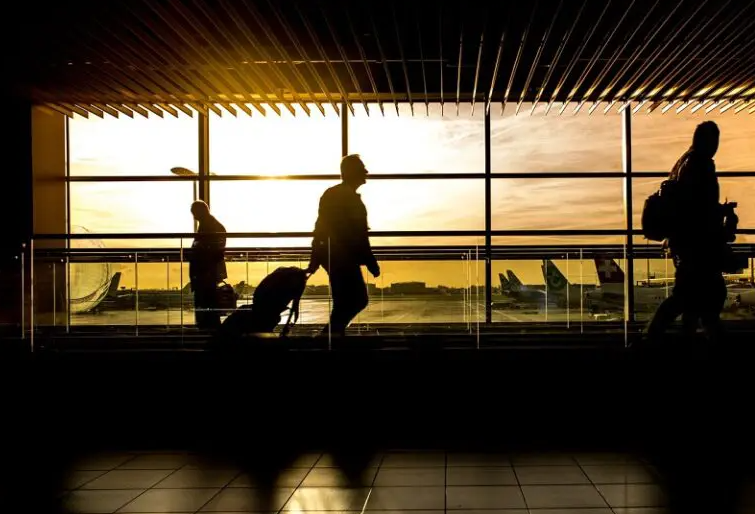 With Priority Pass, you are entitled to all facilities and privileges of a business-class lounge. These include:
Refreshments
Meals and buffets
Numerous charging points
Complimentary drinks
WiFi access
Shower facilities
Free newspapers and magazines
A tranquil, noise-free space to relax
Skip the line at check-in and security at some airports
Dining, retail, and spa discounts
And guess what? You can share all of this with a guest!
If you're not flying alone, your traveling companions are always welcomed as guests in the Priority Pass lounges.
Restaurants
Besides designated lounges, Priority Pass offers its members the chance to enjoy a proper meal at a restaurant for a discounted price.
If your airport does not have a lounge, or if you don't want meals from the airport lounge, you can flaunt your membership card and have a nice dine-in experience at the airport.
Basically, your membership card awards you a restaurant credit. This is usually around $28 per person. That's worth a whole main course!
Discount Accommodation
When you have a layover flight, one of the most maddening things can be waiting at the airport for hours and hours.
Luckily, with the Priority Pass, you can actually gain discounted access to temporary accommodation.

This includes sleep pods at Dubai International and minute suites in Atlanta, Philadelphia, Dallas Fort-Worth airports.
But the real cherry on top is that the Priority Pass is partnered with IGH. This means that you can enjoy benefits outside of the airport as well by taking advantage of spectacular discounts across various hotel chains.
To do this, you will have to access the IGH website through the Priority Pass Portal and enter your Priority Pass membership number.
Car Rentals
Many people don't know that they can actually get easy car rentals through Priority Pass. Thanks to their partnership with Avis, you can enjoy the Avis Preferred Plus program with no additional costs.
Through this program, members can benefit from high priority or car availability and a free additional driver.
When we said there are a plethora of Priority Pass amenities, we weren't kidding.
How to Sign Up for Priority Pass
Let's admit it. Priority Pass membership must be looking pretty enticing right now.
So, how exactly can you become a member?
The process is straightforward, depending on how you choose to become a member. You can either sign up directly through their website or various credit cards.
Membership Through the Website
The easiest way is to sign up directly through the Priority Pass website. Once you follow all the steps and register successfully, you'll receive your membership card in the mail in a few days.
Alternatively, you can opt for a digital membership card through which you can start using Priority Pass facilities right away.
This direct membership is recommended because it just makes things a little easier down the road as compared to the membership through credit cards with travel perks.
Priority Pass Select Through Credit Cards
Priority Pass Select refers to Priority Pass membership through a credit card.
If you're a US citizen, you can actually avail of Priority Pass Select through various US financial institutions.
For example, a lot of travel credit cards come with Priority Pass Select membership.
There are multiple credit cards and travel cards that provide Priority Pass membership as a perk.
Chase Sapphire Reserve
Capital One Venture X Rewards Credit Card
The Platinum Card from American Express
Hilton Honors Inspire Card from American Express
Marriott Bonvoy Brilliant American Express Card
Delta Reserve Credit Card from American Express
As you can see, most of them are American Express cards. However, American Express recently restricted certain Priority Pass amenities such as restaurant credit.
So, you'll have to do your research about these cards first.
More importantly, if you're not a US citizen, Priority Pass Select isn't for you at all.
Can You Get Free Priority Pass Lounge Access?
You might have heard from many travelers that free lounge access is completely fake news. However, that's just hearsay.
While there is a visitation fee of $32 per lounge visit, that only applies to Standard and Standard Plus memberships. Even with Standard Plus, you get the first ten lounge visits completely free.
Moreover, Prestige membership offers exclusively free lounge visits for the entirety of your membership.
That's right; there are no limits and no visit fee.
Priority Pass Membership Levels
When you're signing up, you will come across three membership offers from which you have to select one.

These membership levels are Standard, Standard Plus, and Prestige. Accordingly, members can enjoy different amenities based on the package they purchase.
Standard Membership
The Standard membership is marketed for the occasional traveler. It costs $99 annually and has a $32 member and guest visit fee.
However, the $99 membership fee merely gives you access to the program. To enter any Priority Pass lounge, you must pay a $32 visitation fee every single time.
This means that if you only board one or two flights every year, you're paying at least $131, which just isn't worth it.
Standard Plus Membership
The Standard Plus membership is ideal for the regular traveler. It costs $299 annually and has a visitation fee of $32.
However, the first ten visits are absolutely free.
This is perfect for seasonal vacationers or international students that won't exceed the first free ten visits.
Prestige Membership
If you're a fairly frequent flyer, then the Prestige membership is definitely the way to go. It costs $429 annually. The steep registration fee pays for itself with the unlimited free lounge access.
Let's say you're a businessman who travels once every month, making for a total of 24 non-stop flights (if you're lucky.) If you use the lounge facilities even half of those times, you're only paying $36 for every lounge visit.
See Related: Delta Airlines Review
Pros and Cons of Priority Pass
For the sake of a final verdict on this Priority Pass review, let's take a look at an unfiltered pros and cons list.
Pros of Priority Pass
Let's summarize all the good things we've learned about Priority Pass:
Any airline, any ticket. You don't need to be a business class passenger or a high-end airline passenger.
Membership is an add-on perk for many travel rewards credit cards. Essentially, you're paying much less by opting for a travel rewards credit card, if you travel frequently, while getting a very high return.
Amazing amenities. Not only are you taken care of inside the airport, but you are also given discounts and credits on accommodations and car rentals.
In some airports, Priority Pass members can actually skip the long, tiring lines.
Priority Pass app. The app is the most convenient thing about Priority Pass. There is a fair amount of research you need to do about locations, amenities, and so on, and the Priority Pass app has all the answers.
Cons of Priority Pass
It won't be a fair Priority Pass review if we don't look at the potential negatives of a Priority Pass membership:
Not all airports have lounges. Only 40 out of the thousands of airports in the US have Priority Pass. In fact, some large hub airports such as Denver, Chicago Midway, and LaGuardia don't have Priority Pass lounges.
The remaining 1,160 Priority Pass locations are outside of the US. So, unless you are traveling internationally, you might not be able to make use of your membership.
Lounges can reach capacity, restricting you from entering them.
Like all airport lounges, some Priority Pass lounges have a cut-off time. This means that you might not be able to stay for more than, say, three hours at a time.
You need to do a lot of research. Because of the sparsity of lounges and max-cap limitations, you will have to do a lot of research to see whether or not you can access a certain lounge.
Verdict: Is Priority Pass Worth It?
With the end of this Priority Pass review, we're left with one question: should you become a member?
Here's the thing: Priority Pass can be the best airport lounge membership, only if you're the right fit for it. The Standard Membership is completely futile whether or not you're a regular flyer.
Additionally, if you already travel in business class, purchasing a Priority Pass membership would be redundant.
This is because you'll already be privy to the same amenities through your business class ticket, so Priority Pass would just be doubling up.
Now, let's assume that you're a regular or frequent flyer, making at least ten trips annually. If you don't want to pay the additional $32 for each trip, go for Standard Plus.
Otherwise, if your entire livelihood involves incessant traveling, you should definitely consider the Prestige membership.
Even in the worst-case scenario where you're only traveling once a month, you'll still be saving a lot of money.