About Overboard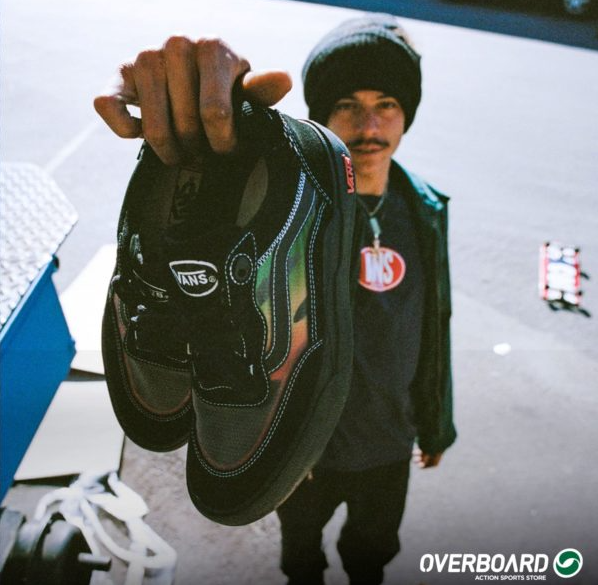 Specialized in the following sports, more precisely in the area of ​​surfing and overboard skateboarding, Overboard offers much more than products, but an experience.
Especially if you can visit one of the brand's physical stores. In addition to having several well-known and renowned brands in its catalog, Overboard offers a lot of diversity in terms of products as well.
Overboard sells branded products such as: Nike, Adidas, Roxy, Oakley, Billabong… and more!
Its products reach all audiences, from children to adults. And, in addition to clothing in different sizes, they also have accessories and even surf and skate equipment.
If you're from the sports world, Overboard is a must-have brand, but if you're not from this world, no problem. After all, Overboardoffers shoes and casual clothes super beautiful, comfortable and with great quality. But is Overboard reliable?
It's really worth visiting the site and checking everything up close, but before that, don't forget to check out all the offers I've separated for you in this review!
A great way to keep up with Overboard is by following their pages on social media, from Instagram, twitter and even Facebook. This way, you stay on top of all Overboard promotions and news.
Overboard overview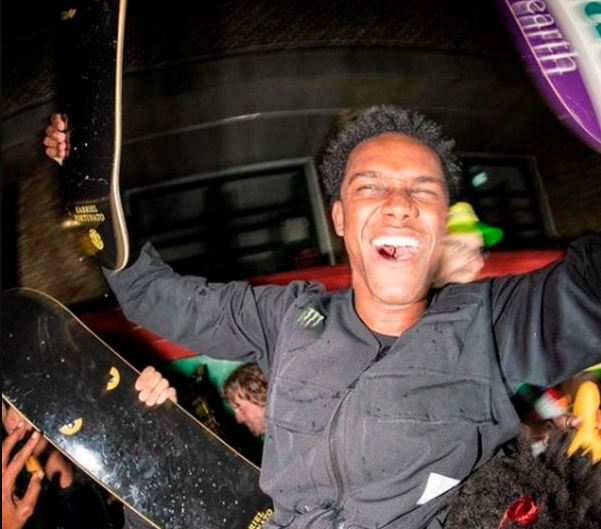 Overboard started its activities in September 1989 in the neighborhood of Santana (São Paulo) as a surfwear and streetwear store. In 1991, the second unit was inaugurated. 2021, the chain has 19 stores, located in neighborhoods and malls in the central region of São Paulo, Grande ABC, Mauá, Barueri and Campinas, in addition to the virtual store, which serves the entire national territory, and has the potential to grow much more.
In 2001, they consolidated themselves as a multi-brand store, interrupting their own clothing activities and focusing our activities on the exclusive sale of products from the biggest and best national and international surf and street wear brands.
Since the beginning of activities, they have always invested in several professionals and amateurs of the sport in surfing and skateboarding, where until today they have a consolidated team of athletes.
They have always believed that the machine that moves the market are the sporting events, because in them are present the athletes who become idols for the practitioners of the sport. That's why Overboard has been, for many years, one of the biggest sponsors of surfing and skateboarding events in Brazil.
In 2005, the brand won the Shopping Ibirapuera award for the quality. Its products on display, in addition to all the excellence in the services offered.
In 2008, they congratulated by Shopping ABC Plaza for the same merit. In 2015, they won the Alshop Award (Brazilian Association of Shopping Shopkeepers) as the best store in the Fashion/Sports, Beach and Surf segment in Brazil.
For the second consecutive year, in 2016, they won the Alshop Award, elected the best store in the Fashion/Sports, Beach and Surf segment in Brazil, competing with major brands in the sports segment.
In 2017, they remained successful, and for the third time won the Alshop Award as the best store in the Fashion/Sports, Beach and Surf segment in Brazil. And so, it continues to collect awards for its service and quality.
Service and services are not the only differentials of Overboard. The store environment offers a very pleasant and customer-friendly interactive experience, which makes a visit to the stores also a moment of leisure.
Overboard 's vision is "To become the best Board Shop network in the country, selling a lifestyle to our public, striving for differentiated service and added services, aiming at total customer satisfaction".
And as a mission "To win over and retain the customer through differentiated service, variety of products, convenience and added services, seeking good results and total customer satisfaction".
Take a look at the pros and cons of Overboard
pros
There is an option for a 5% discount when buying by bank transfer.
Multibrands on a single site.
Quality in service and in its parts.
Contras
Shipping is only free from R$100. Also, your order can be shipped separately, which ends up being a bit annoying.
Overboard: Review
On the Overboard website you will find several products, ranging from clothes, skateboards, accessories and shoes.
There, you will find everything! Various sizes and everything for all genres. I've separated some of the offers that are currently available on the Overboard website.
For starters, take a look at this t-shirtRip Curl Pitcher Tye, it has a super modern print that is always on trend.
It is made of 100% cotton, which offers greater comfort to those who wear it. Its value costs R$170 reais and can be paid in up to 5 interest-free installments.
This Adicolor keeps the adidas heritage in the spotlight. Shows a lot of attitude, as well as innovative.
This adidas tank top is super versatile and can be used on many occasions. Its value costs R$136.80 and you can find it on the website Overboard.
If, like me, you're also in love with the Overboard website, check out all the other offers I've put together for you!
Overboard Mini Cruiser Source PPAD Rosa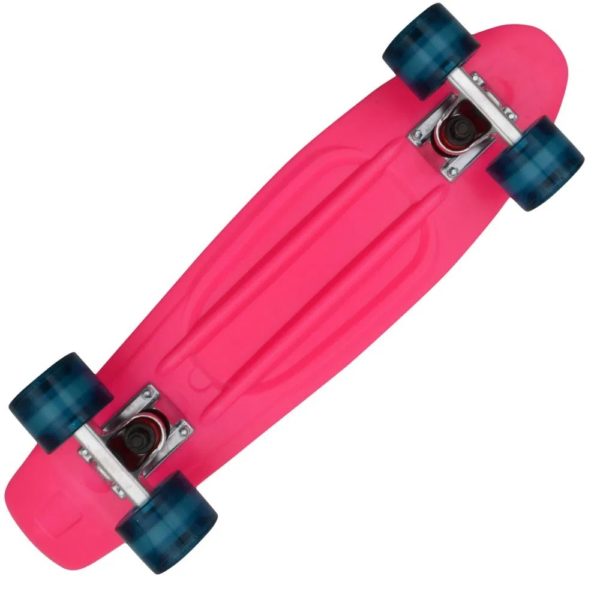 The Mini Cruiser Source PPAD Pink is great for getting around very easily and its wheels are extremely soft so it doesn't get stuck in small obstacles, in addition to having a super stripped and authentic style.
In addition, because it is mini, you can store it much more easily, being the best option for those who like to come and go by skateboard.
It can be found on the website Overboard.
Overboard Skate Mounted Tracker Beginner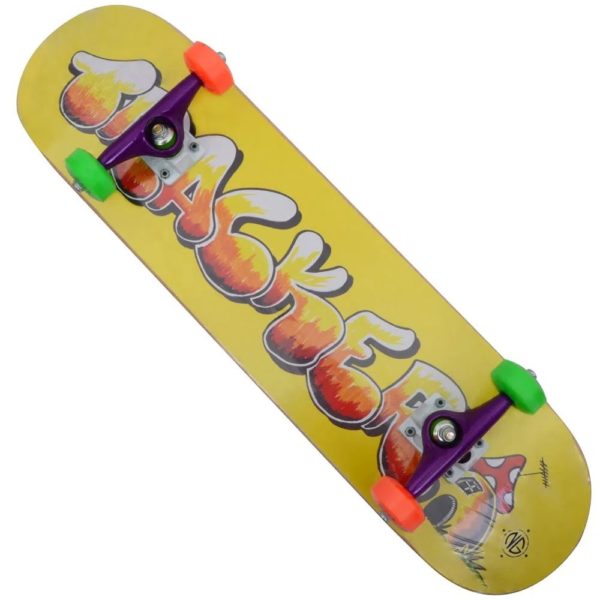 Ideal for those starting out in the world of skateboarding, this Tracker City Mounted Skateboard is perfect for practicality and for beginners, it is light and performs amazingly.
In addition, the shape has a super minimalist and youthful print! If you are looking to invest in a new skateboard and start practicing this cool sport, this is a great option.
Take a look at the website Overboard and check out everything about this skateboard. It costs R$339.90 and can be paid in up to 10 interest-free installments.
Overboard Skate Mounted Tracker Beginner City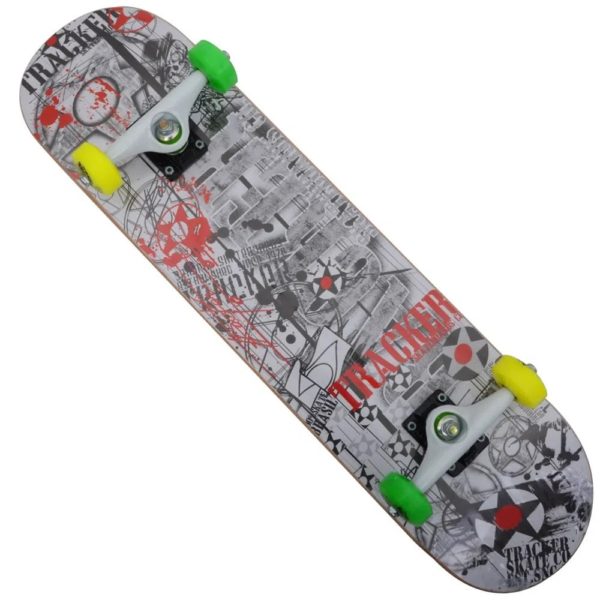 The Tracker City Mounted Overboard Skateboard another skateboard option for beginners, having all the features mentioned in the previous skateboard.
Just different with its more colorful and fun print, Skate City is a great option too!
Take a look at the site Overboard. It also costing R$339.90 and can paid in up to 10 interest-free installments.
Overboard Onbongo White Belt T-Shirt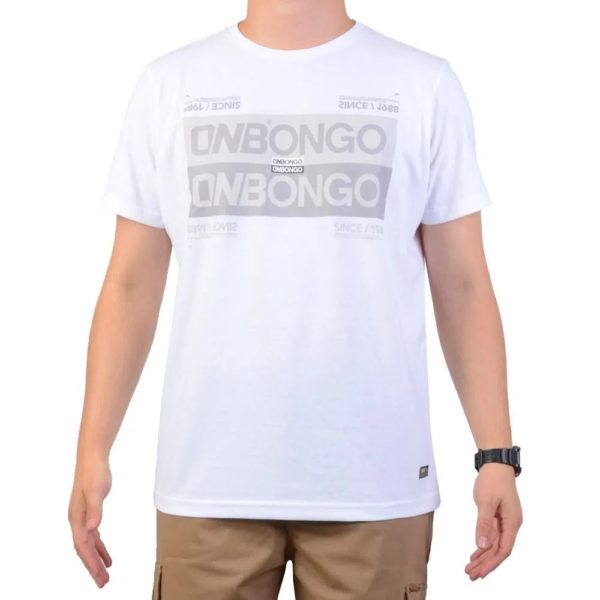 Onbongo Always T -shirt was made especially for you, who walk in style, but value the quality and comfort of your clothes.
It is produced in 100% cotton, and with a different print on the front. Ideal for a sunny day with friends!
It is available on the website Overboard, for only R$49.99.
Black and White Vans Ultrarange Rapidweld Overboard Sneakers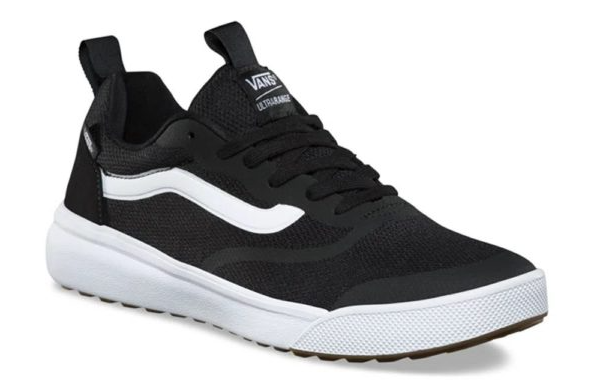 A new addition to the vans shoe, the UltraRange Rapidweld, was inspired by the athletic theme, the solution to the need of the best surfers looking for a versatile shoe that offers comfort for long trips around the world.
With a new UltraCush Lite midsole that offers the ultimate in comfort and durability, plus a fitted LuxLiner construction with seamless internals to reduce weight, friction and hotspots, the UltraRange Rapidweld offers a basic aesthetic to take you wherever you want. go.
It also features a synthetic, textile and suede upper, fully breathable mesh with Rapidweld details, water-based glue and ink, Pro Vulc Lite construction and a durable studded Waffle outsole.
Wow, this sneaker is really amazing, don't you think? To learn more about it, visit the website of Overboard. It costs R$427.49, and can paid in up to 10 interest-free installments.
Overboard Adidas Seeley Black and White Sneakers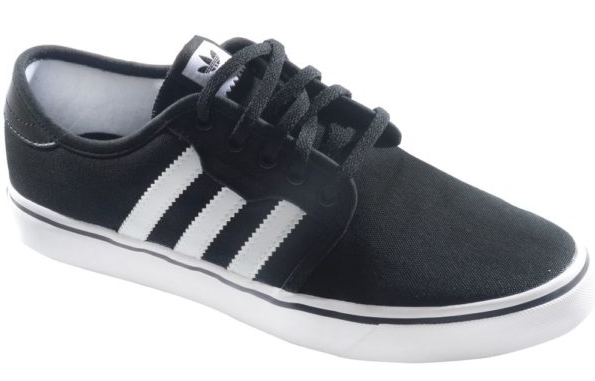 The skate vibe remains intense even away from the rink. These adidas Seeley XT shoes show all the versatility of Adidas.
The grippy rubber outsole keeps your feet exactly where they need to be, whether you're kicking off the kick flipps or just enjoying a moment's rest.
And since no one has time for shoes with frayed toe caps, they come with forefoot reinforcements that resist abrasion.
Want more information? Look at the website Overboard. It costs R$329.99 and can be paid in up to 10 interest-free installments.
Overboard Sneakers DC Shoes Anvil 2 LA Black and White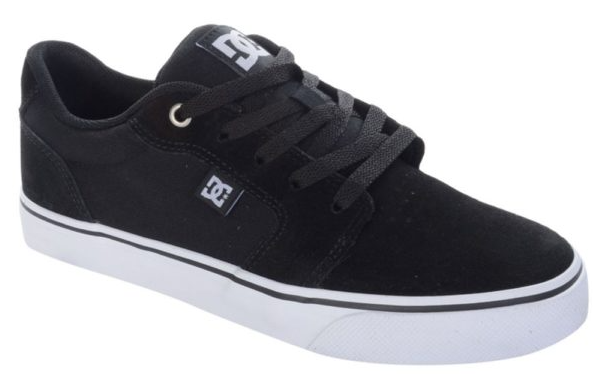 The DC Shoes Anvil Black and White dedicated to fans of skateboarding and extreme sports.
Ideal model to always stay in style and up to date. Super comfortable, it has a padded interior to always keep you safe and very comfortable in everyday life and when practicing your maneuvers.
The coolest thing about this style of sneaker that, even though it's dedicated to the sport, you can wear it casually and it will look gorgeous!
If you also liked these sneakers, check out all about the sizes available on the website Overboard. It costs R$299.90 and can paid in up to 10 interest-free installments.
Overboard Mochila Vans Old Skool 2020 Preta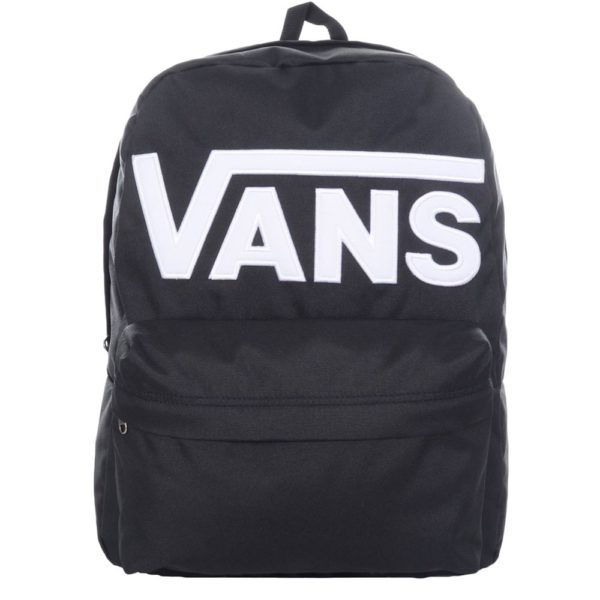 The Old Skool 2020 Black vans backpack is very modern and practical!
Made to accompany you when you need it most, it has an external pocket for your accessories and a large internal pocket. Plenty of space for you to take everything you need.
Its style is very casual, giving more possibilities for use! It a very resistant material, which great, because your backpack can be used for many years.
Take a look at this super cool backpack on the website Overboard. It costs R$199.99 and can paid in up to 10 interest-free installments.
Overboard Red Oakley Tincan Atomic Hat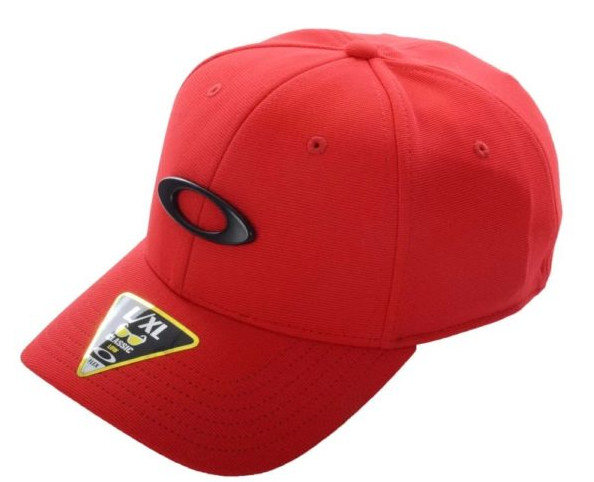 A classic, the oakley Tincan Atomic Red Hat is super comfortable, in addition to having an elastic band, for a better fit on the head. It has a minimalist design, with only the Oakley
logo in the middle. It a curved brim and made mostly of polyester, a super resistant material. If you're interested in this super stylish oakley cap, check out the
Overboard. It costs R$229.00 and can paid in up to 10 interest-free installments.
Overboard: What do customers like?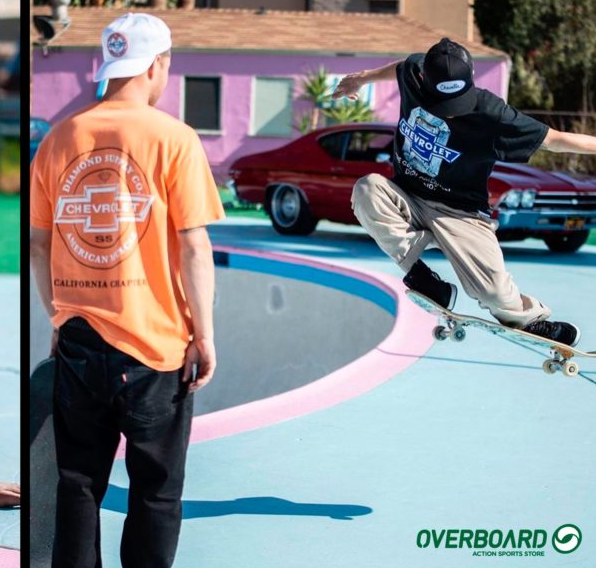 To obtain feedback from Overboard 's consumers I chose to use the comments available on Overboard's Facebook page. Take a look at the comments I separated for you:
"Very good, I made the purchase on the website, everything arrived before the deadline. great
Satisfied" "EXCELLENT, my shoes arrived as expected, and it didn't take long! Thank you Overboard store" "I loved the quick and efficient service when making an exchange through the site, I highly recommend it." "Congratulations on the delivery time and dedication to customers. My slipper arrived on time" "5 star, with room for a Friday! Quality products, simplicity of purchase, respect on time. The store highly recommended! Congratulations on the great service!"
Overboard: Advertising Aqui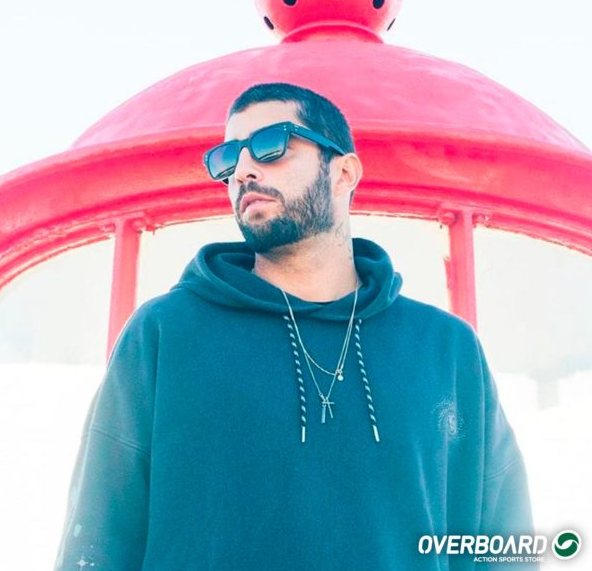 Overboard has been with Reclame Aqui for thirteen years, and it collects praise, in addition to maintaining a good average.
Over the past six months, Overboard has secured the "great" seal, due to its customer service.
Of the 40 complaints obtained in a period of six months, all resolved and answered. Which demonstrates all the brand's commitment and responsibility in serving the public.
Is overboarding good?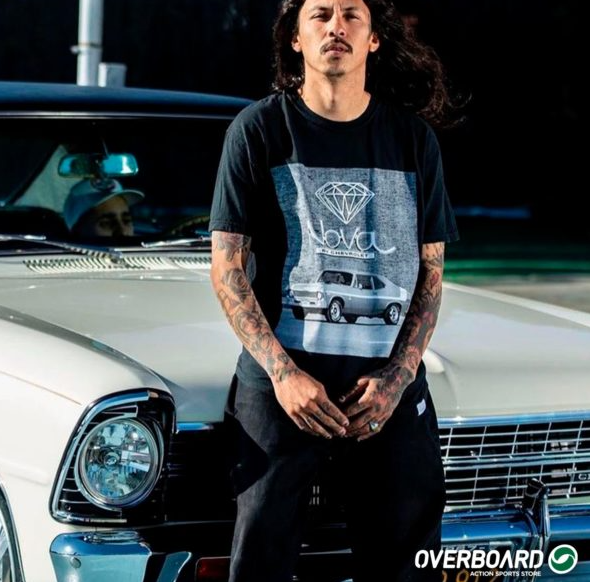 Yes, Overboard good product, and it all the necessary characteristics for a brand to considered good.
Overboard is reliable, Overboard is good, it has a lot of variety of products, in addition to selling several super cool brands that everyone loves!
Is Overboard Reliable?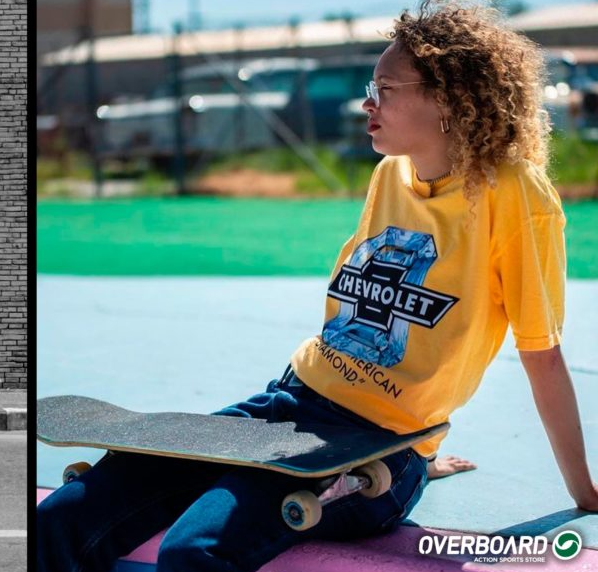 Yes, Overboard is reliable. For, in addition to being in the market for years, with all the commitment that a brand needs to work for all these years.
Overboard works by selling super reliable and reputable brands, such as: Nike, Adidas, Oakley and more!
Overboard discount coupon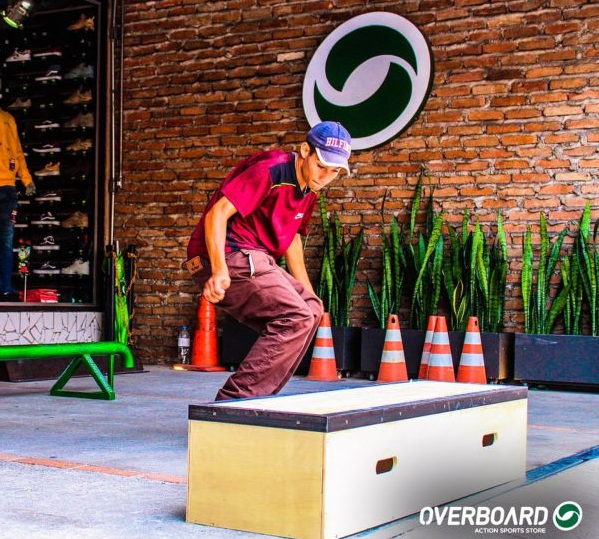 Unfortunately, Overboard's official website does not offer coupons to users, but it is easy to find various discounts and promotions there!
In addition, you can also use third party websites to get discount coupons. It's super simple, just google it and type in the type of Overboard -related coupon you want.
Another discount option that Overboard offers is by making the purchase by bank slip, so they guarantee a 5% discount to the public.
FAQ
Who created Overboard?
Founded by João Luiz Perez, Overboard started its activities in September 1989 in the neighborhood of Santana (São Paulo) as a surfwear and streetwear store.
Overboard products imported?
As it is a store that sells products from several other brands, mainly from the best known brands in the national and international market, the answer is: yes.
Overboard works by selling imported products.
What forms of payment does Overboard accept?
Overboard offers its customers two forms of payment: Visa, MasterCard, Diners, Elo, American Express and Hipercard credit cards.
The other payment option is bank transfer. Super simple! You will make your purchase, so Overboard will automatically issue a ticket where you must pay within three days at any bank branch or lottery house.
In addition, by making your purchase using the bank slip option, you will receive a 5% discount on your Overboard purchase.
What is Overboard's delivery policy?
The deadline for delivery of products varies according to the location, payment method and delivery service chosen, in addition to the availability of the purchased product in stock.
To calculate the delivery time of the product, simply click on "Learn more about our delivery" on the Detail Page of the chosen product. You will directed to a new window. Enter the zip code in the field located on the left side and click on "Consult". The service name, delivery time and value will displayed.
When purchasing more than one order, they will delivered separately, depending on the delivery time for each one. The same procedure adopted in the case. Items of very different sizes that require the use of more than one carrier.
Overboard offers free shipping to São Paulo capital or on purchases over R$100.00.
What is Overboard's return policy?
The deadline to withdraw from the purchase of the product is up to 7 (seven) calendar days, counting from the date of receipt of the order. Send an email to atendimento@ overboard.com.br, requesting your return.
Within 30 (thirty) days from the date of receipt of the product. The shipping cost being borne by the store for sending your order. Remember that the postage code sent is unique per CPF, therefore. If there are other orders in the same CPF, the exchange will be borne by the customer.