About Orlebar Brown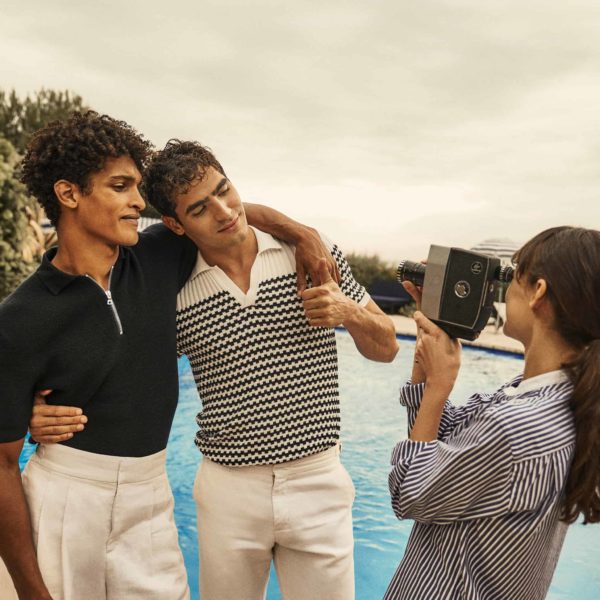 No vacation would be complete without the selection of your favorite beach shorts. When it comes to men's beach- and swimwear, you want something stylish and functional with a hint of sophistication.
In this Orlebar Brown review, we introduce you to the menswear brand that takes a more nautical approach to men's fashion. And with more than 154K Instagram followers, they've clearly been doing it right.
Garnering attention for their business-casual swim shorts, the online store has since branched out to a collection of tailored menswear that can be worn anywhere from the office to the poolside.
Their aesthetic tries to break menswear out of the typical earth-tone mold and bring some color into your closet!
This Orlebar Brown review will take a deep dive into the brand, its best-selling apparel options and ultimately help you determine whether this is the right menswear brand for you.
Overview of Orlebar Brown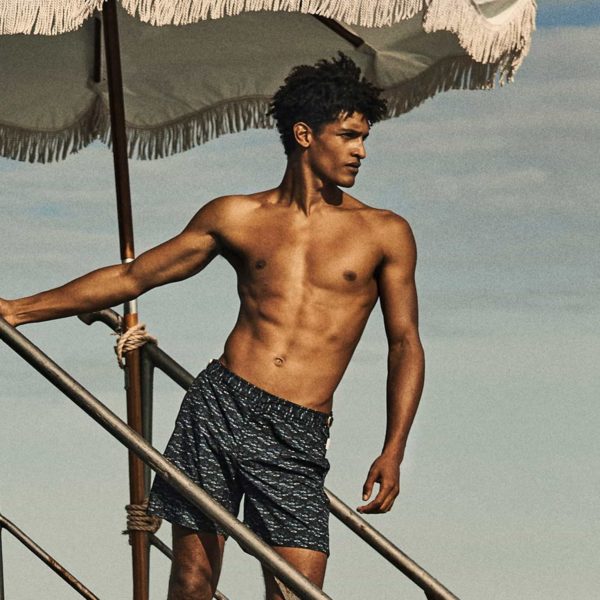 Orlebar Brown is a London-based men's apparel brand that launched back in 2007, primarily specializing in beach and swimwear. The brand puts emphasis on providing a more versatile approach to swim shorts that are tailored yet can still act as comfortable loungewear.
The brand's style is heavily influenced by what they call "1960's poolside utopia," drawing inspiration from Riviera and Palm Beach living during the iconic Slim Aarons' era. Orlebar Brown aims to create a smart look that embodies leisure and class by those who wear it.
Founded by photographer Adam Brown, the company found its inception when he noticed while on vacation all the fashionable women lounging by the poolside with not so fashionable counterparts.
In that instance, he felt the need to create a menswear line that allowed men to seamlessly transition from the poolside to a casual "lunch in the bar."
Before we get into the meat and potatoes of the individual products the brand offers, this Orlebar Brown review will go over a few of their most basic features.
Highlights
Multi-functional and multi-purpose menswear
Multiple premium fabric collections (linen, silk, and toweling)
Available kids' line
Design Your Own Snapshots option by uploading your own image
Worldwide shipping, free shipping and returns in the UK
Sustainable company
5-year product lifespan guarantee
Sizes typically range from XS to XXL
Orlebar Brown Review
Browsing through Orlebar Brown's inventory feels like moving through a kaleidoscope of colors and patterns that still convey a professional and sophisticated aesthetic.
While beach and swim shorts have been the focal point of the menswear line, they also include a collection of classic yet modern styles of T-shirts, trousers, dress shirts, and sweaters.
In this Orlebar Brown review, we'll be looking at a few of their new best-selling apparel options and discussing their design, function, comfort level, and price points.
Orlebar Brown Nicolas Lemon Contrast Stitch Relaxed Fit T-Shirt Review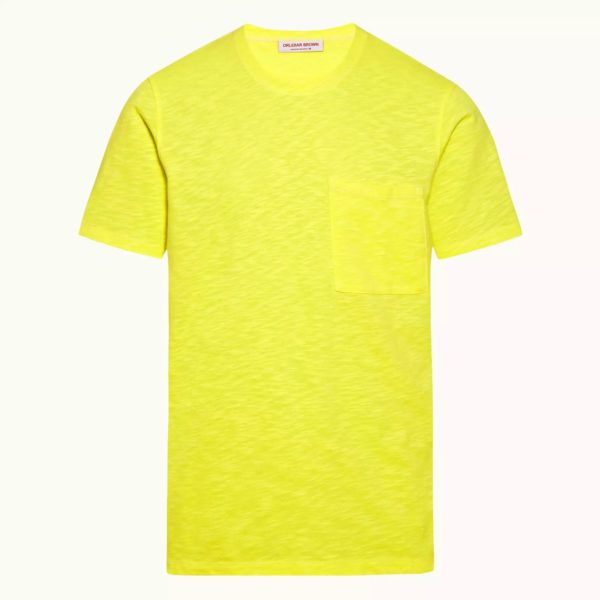 If you're looking for a comfortable, classic t-shirt that you can pair with just about anything, the Nicolas Lemon Contrast Stitch Relaxed Fit T-Shirt is a great option. The relaxed fit combined with the vibrant lemon-yellow allows you to put together a casual look with a nice splash of color.
The t-shirt features contrast stitching throughout the seams as well as a chest pocket reinforced with herringbone tape delivering a stylish contrast in textures.
Versatile as ever, you can easily rock the Nicolas T-shirt with a pair of OB's Griffon Linen Trousers or dress it down with their Duxbury Cave Sweatpants, which we'll get into next.
If you're not quite into the bright lemon color, you can opt for the Nicolas T-shirt in the soft-taupe-inspired limestone or the washed black cave. Available in sizes XS to XXL, it's made with 100% cotton jersey and is currently available for $127.
Orlebar Brown New Duxbury Cave Classic Fit Garment Dye Sweatpants Review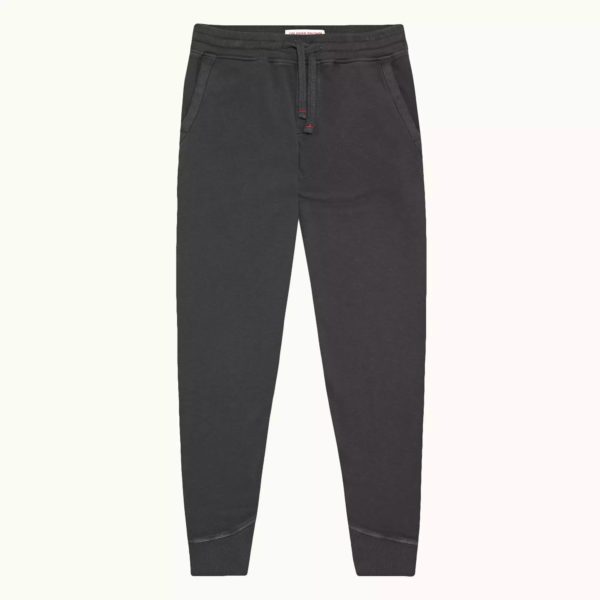 Stay stylish and comfortable as you work from home in the New Duxbury Cave Classic Fit Garment Dye Sweatpants. These sweats are the perfect loungewear that still maintain a nice level of sophistication thanks to their slimming and tailored fit.
The Duxbury sweats' waistbands are ribbed to sit comfortably on the lower waistline, with a flat drawcord and coverstich for optimal comfort. The pocket openings and ankle cuffs are also ribbed, with the cuffs also cut as a slant for a unique and symmetrical style.
This Orlebar Brand review also loves that they're garment-dyed, which allows them to preserve their color without fading even after multiple washes.
You can experience comfort with a side of class for $233.
Orlebar Brown Linwood Merino Cave Tailored Fit Long-Sleeve Merino Polo Shirt Review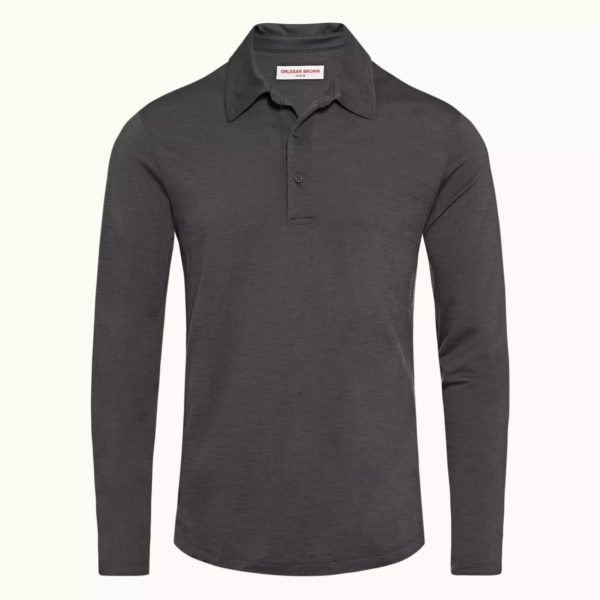 The Linwood Merino Cave Tailored Fit Long-Sleeve Merino Polo Shirt functions as the perfect day-to-night dress shirt that feels luxuriously comfortable. If you need a reliable wardrobe staple to wear either at the office or out on the town, Linwood is it.
Made with a 100% Merino jersey knit material, the Linwood is super soft, lightweight, and warm enough to be your go-to no matter the season.
It features a three-button slit with branded nylon buttons, and functional side splits along a neatly curved hem. Like many other Olebar Brown items, it's designed with a slim, fitted design.
Pair the Linwood with any of Olebar Brown's tailored trousers for the office, or wear it on the golf course with any of their mid-length cotton twill shorts. Sizes range from XS to XXL and come in colors cave, navy, and the beige-tinted sea grass.
Currently, the Linwood is available for $260.
Orlebar Brown Afador Mountain Grey Classic Fit Contrast Stitch Sweat Shorts Review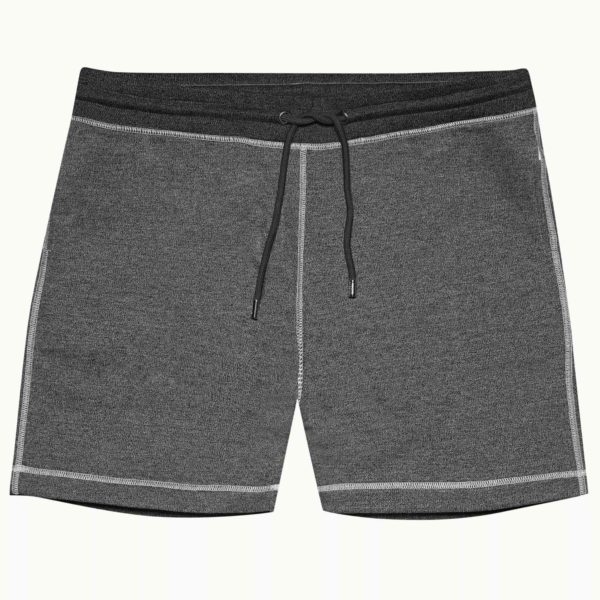 Comfort meets style with the Brown Afador Mountain Grey Classic Fit Contrast Stitch Sweat Shorts. These shorts deliver a refined athleisure style while staying cozy as ever. Wear them out for lunch with one of their Merino sweaters before making your way to an afternoon gym session.
The Afador shorts are cut to just below the mid-thigh and uses simply contrast stitching to flatter any shape. They're 100% cotton and currently available in the melange salt and pepper-inspired mountain grey color.
We love the comfortable cotton-elastic blended waistband and that the drawcord is held with OB's custom nickel-branded aglets.
Whether you're lounging on the couch or living it up at a lounge, the Afador sweat shorts deliver a classy, sophisticated style to your outfit for $195.
Orlebar Brown Irwin Lizard Green Cotton Twill Boonie Hat Review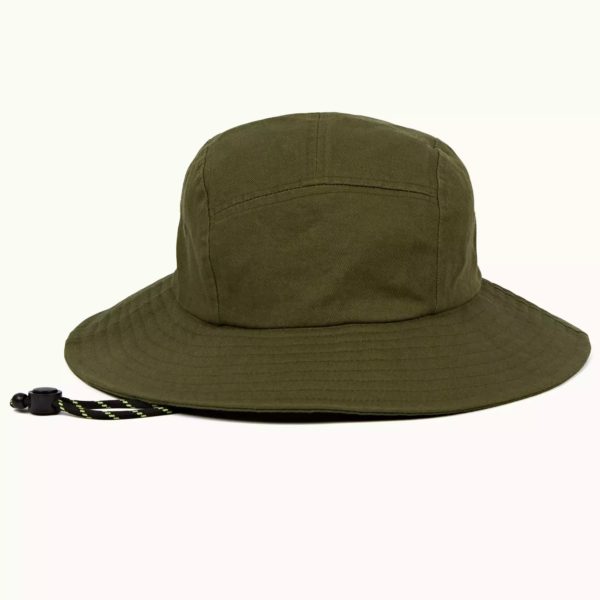 Sometimes you just need a casual wide brim hat to complete an effortlessly chic outfit. And with the Irwin Lizard Green Cotton Twill Boonie Hat, call it mission accomplished.
The Irwin is perfect for casual days at the beach and functional enough to keep your eyes protected from harsh UV rays. It's crafted from 100% cotton twill and features stitched eyelets for ventilation and crisp rows of stitching along the brim.
Available in lizard green, the Irwin fits comfortably around most sized heads thanks to its meticulous construction and 100% polyester internal headband. And, just like any good Boonie hat, you can adjust the chin cord to your liking.
An essential for every leisure activity, the Irwin Twill Boonie Hat is up for grabs at $127.
Orlebar Brown Lennard Merino Mountain Grey Half Zip Merino Jumper Review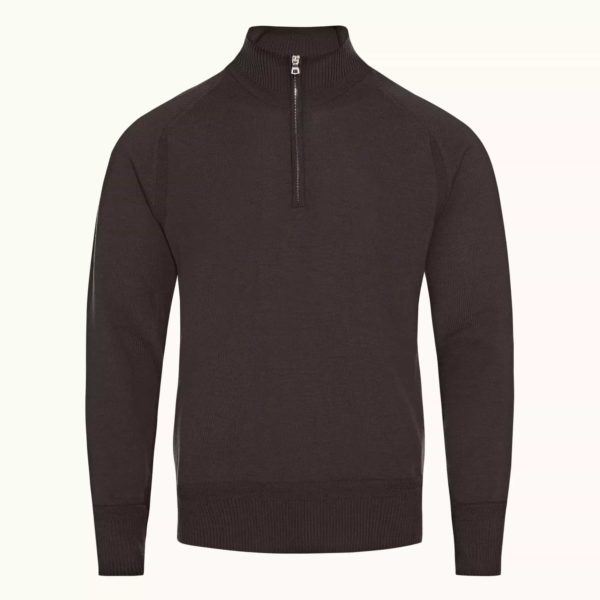 Whether you're headed on a hiking trip through the mountains or a Scotch tasting at a 5-star lodging. The Lennard Merino Mountain Grey Half Zip Merino Jumper adds just the right amount of sophistication to match.
This knitted jumper is soft to the touch yet thick enough to keep you warm and comfortable. Its sleek half-zipped turtleneck and saddle sleeves ensure a sleek fit. Classically designed in a distinguished mountain grey, it's the perfect layer under a light jacket.
Wear it with a pair of Orlebar Brown trousers for a casual yet stylish look or with a pair of OB's signature mid-length shorts.
This cozy yet flattering jumper listed at $460.
Who Is Orlebar Brown For?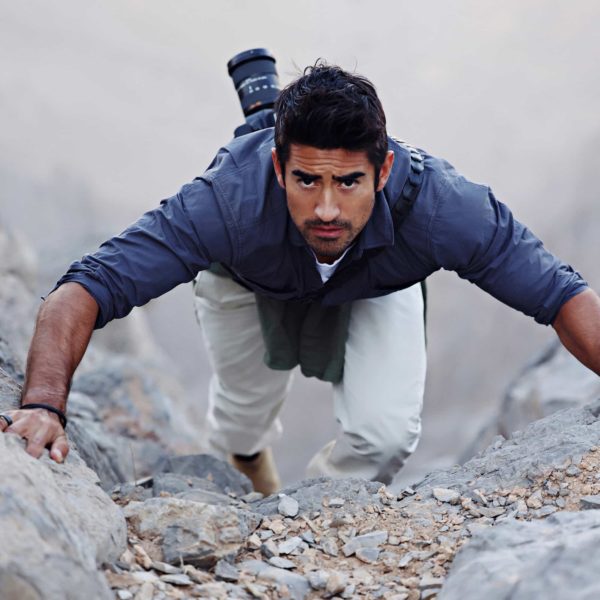 Orlebar Brown is for men who are looking for premium, multi-functional clothing. Men of all ages are encouraged to shop from their brand, as seen by their ad campaigns that feature models of varying age groups. They also offer a functional and stylish kids' line.
People looking for menswear that lets them go from the office to the bar to the poolside should check out Orlebar Brown. They offer a classic London sophistication that blends well with the carefree, youthful aesthetic of 1960s LA.
Is Orlebar Brown Sustainable?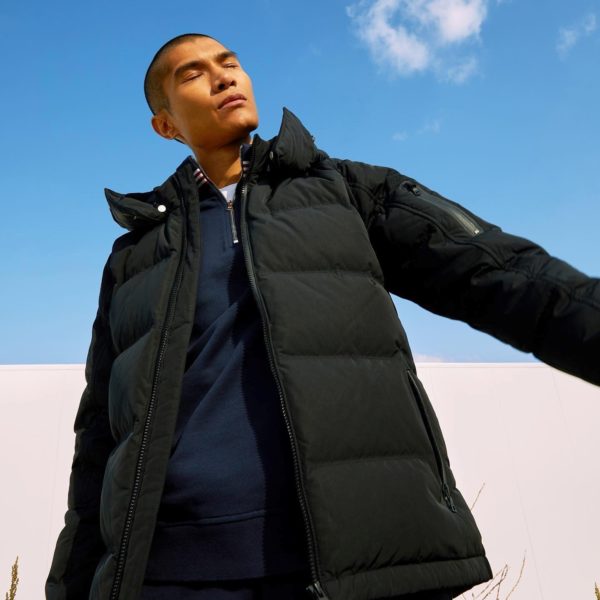 One thing we really love about Orlebar Brown is its sustainability mission statement. In 2018, they made a commitment to be a more sustainable company that can show measurable results.
They've since introduced more sustainable fabric bases into their products and aim to be using only 100% recycled materials by 2023.
This Orlebar Brown review also found that through their fabrics, factories, packaging, and product lifespan. They are actively rebalancing carbon output towards becoming a carbon-negative company.
Their fabrics manufactured using a percentage of recycled plastic waste. They also keep the majority of their manufacturing within Europe in order to minimize their carbon emissions footprint.
Moreover, they hold all their suppliers to the standard of the Ethical Trading Initiative (ETI) Base Code.
Their packaging, including boxes and swing tickets, made from recyclable FSC certified cards. While single-use plastics and polybags have eliminated completely.
In attempts to reduce the appeal of fast fashion, Orelbar Brown's product line includes a 5-year lifespan guarantee. You can get your swim shorts repaired or even replaced at any point in that timeframe.
If you're interested in knowing exactly how much carbon rebalanced in their products through their SeaTrees projects. This Orlebran Brown review recommends looking for the green leaf on their website's product pages.
Olebar Brown ensures that the factories they work with are making massive strides in combating climate change as well. Initiatives like recycling, usable to solar power and biomass energy, non-gas-powered deliveries, and rainwater collection systems are just a few projects they've been working on.
Orlebar Brown Reviews: What Do Customers Think?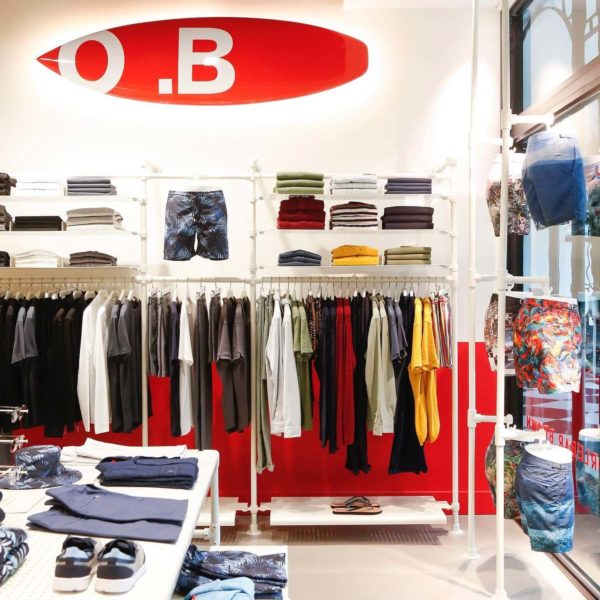 So, now onto the good stuff! This Orlebar Brown review is going to serve you everything. You need to know about the brand's customer satisfaction like a poolside martini.
If there's one thing you might have noticed about this brand, it's that their items carry a pretty hefty price tag. So, it's understandable that you'd want to get an in-depth Olebar Brown review before spending your hard-earned money on their apparel.
Knowing they have a decent and loyal Instagram following might provide some peace of mind. But still, marketing aesthetics aren't always enough grounds to make a sound buying decision.
That's why we took to the internet to find some trustworthy Orlebar Brown reviews from real consumers. The first place we dug into was their website's customer review section on each product page.
Many of their newer items have not garnered any reviews yet, unfortunately. But when looking into their enduring staples, the reviews were generally quite favorable.
Buyers of their popular BullDog Swim Shorts were quick to show their love for the quality and comfortable material and quick-drying fabric.
One 5 star reviewer was positively gushing: "The perfect sport and swim short combo!! I gave these as a gift to my fiance and he basically lives in them! They dry Super fast, the fit is very true to size for these and the sport material let's him move easily. These are 100% quality shots!!!"
"It fits so well! The quality is great."
"Great fit. High quality linen. Looks perfect for summer."
"Quality fabric and package well… the material was soft to the skin."
Next, this Orlebar Brown review looked at what customers had to say on Trustpilot. The results here were a little bit mixed, with 38% giving 5 stars.
When it came to what they did well, reviewers praised the company for its quality and stylish apparel. As well as their efforts towards making a sustainable product and prioritizing representation in their marketing. One commenter who rated them 5/5 stars said:
"Excellent quality, good fit and nice designs… I have been a faithful customer for more than ten years… I enjoy how most of their clothes can dressed up or dressed down so easily. And as a POC/TCK, I really and truly appreciate the active efforts to represent diversity in all Orlebar Brown's advertising campaigns by a careful selection of models from all ethnicities."
We'd say that's definitely a good sign. One reviewer still rated them 5/5 stars despite having a shipping issue which quickly resolved in the end. Why? Because the quality was that good.
"They went out of their way to make sure what I needed rushed and shipped to my hotel in time to enjoy. Truly remarkable. Not to mention they make the most exceptional swimwear on the planet."
Upon sifting through their more negative Trustpilot reviews, the vast majority seem to be due to logistical and shipping concerns. However, at the end of the day, logistical errors may occur due to a number of reasons that can often be outside the company's control.
Is Orlebar Brown Worth It?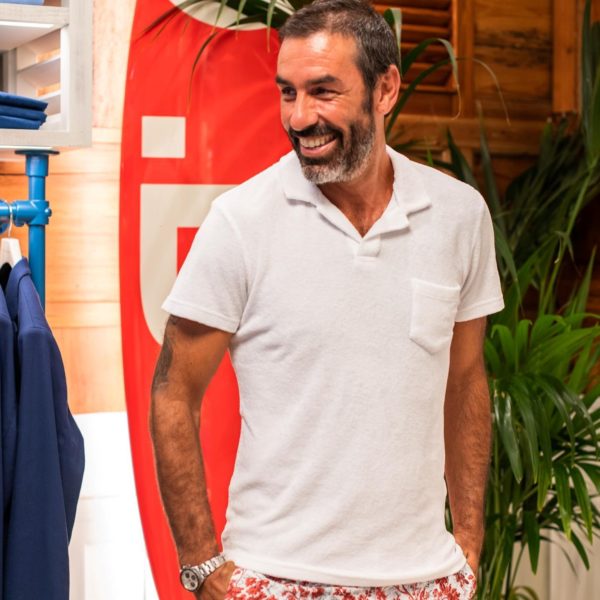 To say whether or not Orlebar Brown is worth it will depend heavily on your budget. There's no denying the quality, style, and comfort levels are top-tier and justify the price tag.
The brand sells clothing that's not only quite literally built to last but also multi-functional enough to get a lot of wear out of. If you're a consumer who prefers to pay top-dollar for the best of the best. This Orlebar Brown review would agree that it's worth the buy.
Orlebar Brown Promotions & Discounts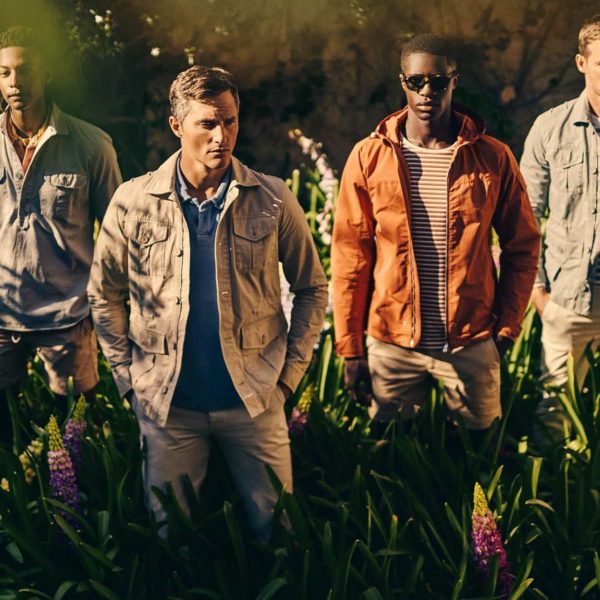 Currently, there are no Orlebar Brown promo codes or discounts on the brand's inventory. If you're hungry for an Orlebar Brown sale to offset the daunting price at checkout. Your best bet is near the end of summer or just after holidays.
Where to Buy Orlebar Brown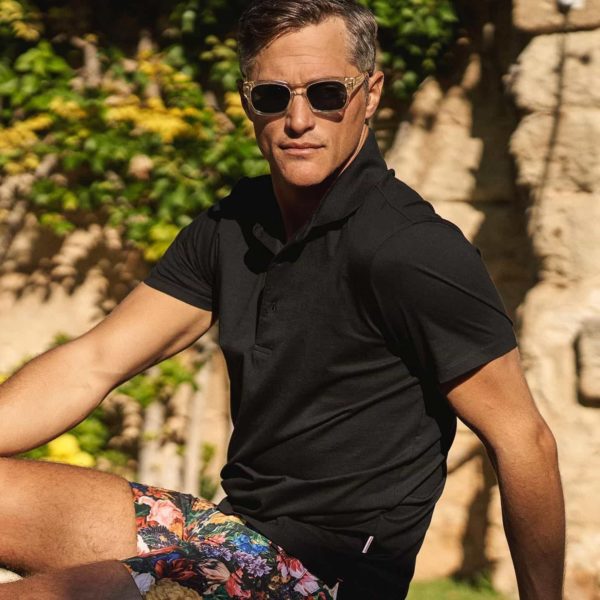 Aside from the Orlebar Brown website, this Orlebar Brown review sleuthed out the following retailers who also carry the brand:
24s
Mr. Porter
ShopStyle
Saks Fifth Avenue
FAQ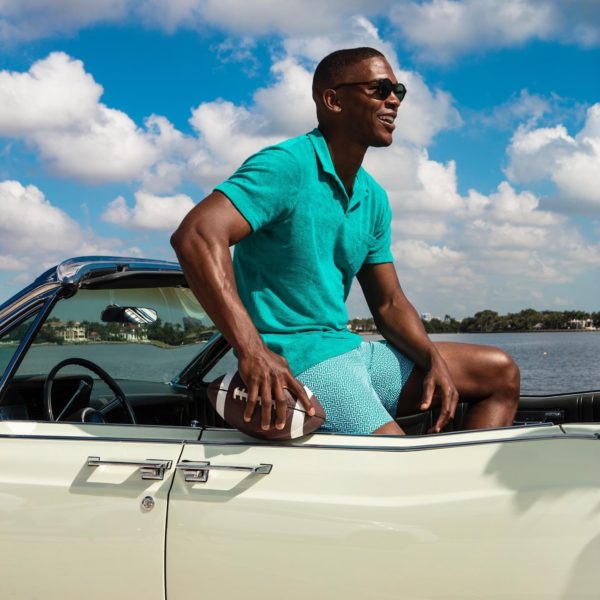 Who owns Orlebar Brown?
Orlebar Brown originally founded and owned by Adam Brown in 2007. Chanel officially acquired the brand in recent years, further establishing its high-end status.
Where does Orlebar Brown manufacture its clothing?
Olebar Brown's main operations take place in London, UK. However, 80% of their products made in Portugal, and 100% of their knitwear made in Italy. They also have some factories in Asia.
Is Orlebar Brown clothing true to size?
Upon reading their reviews, many commenters claimed their items fit true to size, particularly their swim shorts. The product pages also include in-depth sizing charts to help you select your size accurately.
Does Orlebar Brown ship internationally?
Yes, Olebar Brown ships within Europe and internationally.
What is Orlebar Brown's Shipping Policy?
Olebar Brown offers free same- or 2-day shipping in the UK, but fees, timeframe, and duties will vary depending on international locations.
What is Orlebar Brown's Return Policy?
If you are not happy with your purchase, you may return it in its original and unworn condition within 28 days of receipt for an exchange or refund.
Shipping returns is free in the UK and in the US. Olebar Brown does not cover return shipping costs from any other location.