From the top football games to the most meager speech contests, NFHS Network is the main way to stream high school sports and other events. You won't find ESPN-levels of quality but you will find a surprising amount to like for reasonable prices starting as low as $5.84/mo (annual plan). Give it a try!
About NFHS Network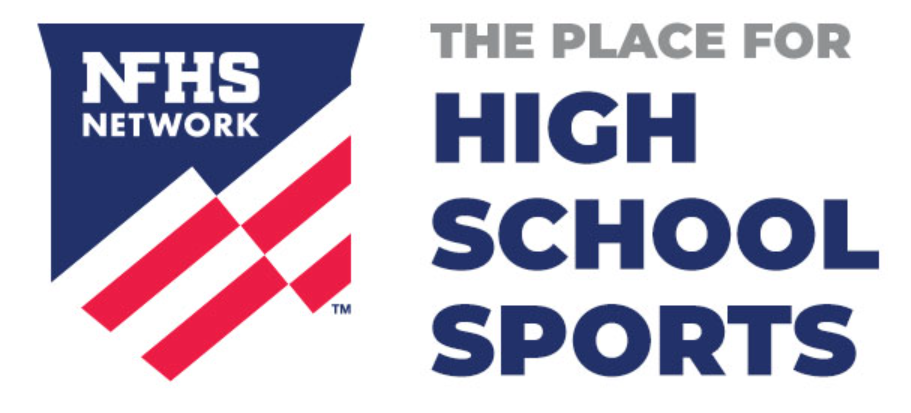 The NFHS Network is the leader in streaming Live and On Demand high school sports. The NFHS Network covers 27 different regular season and postseason sports, as well as other high school activities, celebrating the accomplishments of students-athletes, student broadcasters, and high schools across the country.
Partnered with the National Federation of State High School Associations, 44+ high school state athletic/activities associations, and PlayOn! Sports, the NFHS Network is a joint venture created to provide fans with the ability to stream high school sports on any device, from wherever they are.
NFHS Network Overview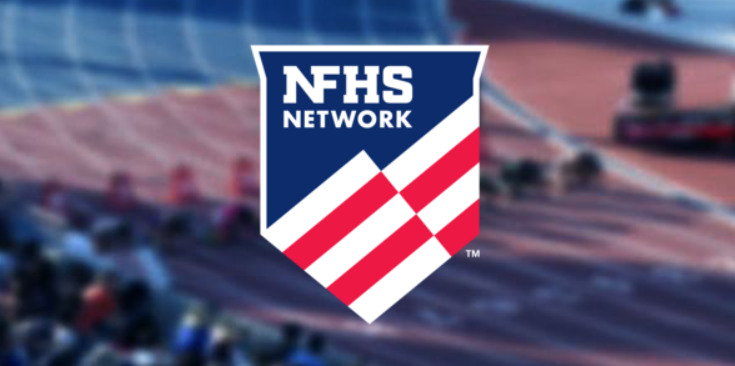 Those wanting to watch high school sports and non-sports events will most likely be looking to take advantage of what the NFHS Network ($10.99/mo or $69.99/yr) has to offer. It streams a wide variety of events that are taking place in all 50 states and the District of Columbia throughout the year. In essence, it is like ESPN+ but for high school events.
As for that stream quality, some are professional-level and others are nowhere near that. This includes sometimes not providing sound or with buffering issues. To be safe, you may want to pay for a month of this service to test it out before deciding on whether or not to get its annual plan.
Do also keep in mind that many of its non-sporting events may be watched live for free, so if you are looking to watch coverage of one of those, check if it is in the group of events that are available for free before paying.
NFHS Network: pros and cons
PROS:
The NFHS Network app is secure to use
The App is improving with time.
Major Bug Fix with each update
The Support of NFHS Network is good.
Mobile Apps
CONS:
The NFHS Network have to add more privacy
Missing some features.
Sometimes slow support
NFHS Network Basics

The NFHS Network is a streaming service that broadcasts high school events, focusing on sports but not exclusively so.
It unveiled in 2013 after the NFHS (National Federation of State High School Associations) partnered with its respective state associations and PlayON! Sports Network, the latter of which had previously launched in 2006. This done to provide a means for the tens of millions of high school sports fans to watch. Their teams play when they cannot to the courts, fields, and pitches themselves.
NFHS Network: Benefits
The NFHS Network designed is good .
Helps people follow up with interest in a timely manner.
The performance of the NFHS Network is good.
The NFHS Network Mobile applications allow users to search bar.
The NFHS Network support is good.
The price of NFHS Network is Free.
Programming
This streaming service lists 74 categories of events. These include the expected ones like football and basketball but also so much more. The events include any sport competed at the high school level and many events not related to sports at all. Some of the options in the latter selection include graduations, press conferences, signing day festivities, news, assemblies, pep rallies, chapel, debate, drama, and JROTC.
A partial list of sports carried by the NFHS Network includes baseball, basketball, field hockey, football, ice hockey, lacrosse, soccer, softball, swimming and diving, track and field, volleyball, and wrestling.
Also keep in mind that the NFHS Network offers a selection of highlights, which you can watch free of cost and without any sort of account creation. Taking a look at the highlights that are available a great way. You to an idea of the general streaming quality of the school(s) you interested in.
(Note: everyone on our team — widely dispersed geographically — found they needed to open its highlights videos in new tabs. Just right-click on them and select "Open in new tab" — depending on your browser.)
Another consideration that you should take into account is that you may not be able to watch all games played by a sports team through this service. If your school has an agreement with it. You should be able to watch all home games, at least in certain sports. But away and neutral-site games will more uncertain as those are usually handled by the host school or organization instead.
To help you keep up to date on which events are available to watch. The NFHS Network allows those with an account to follow and subscribe to schools.
Quality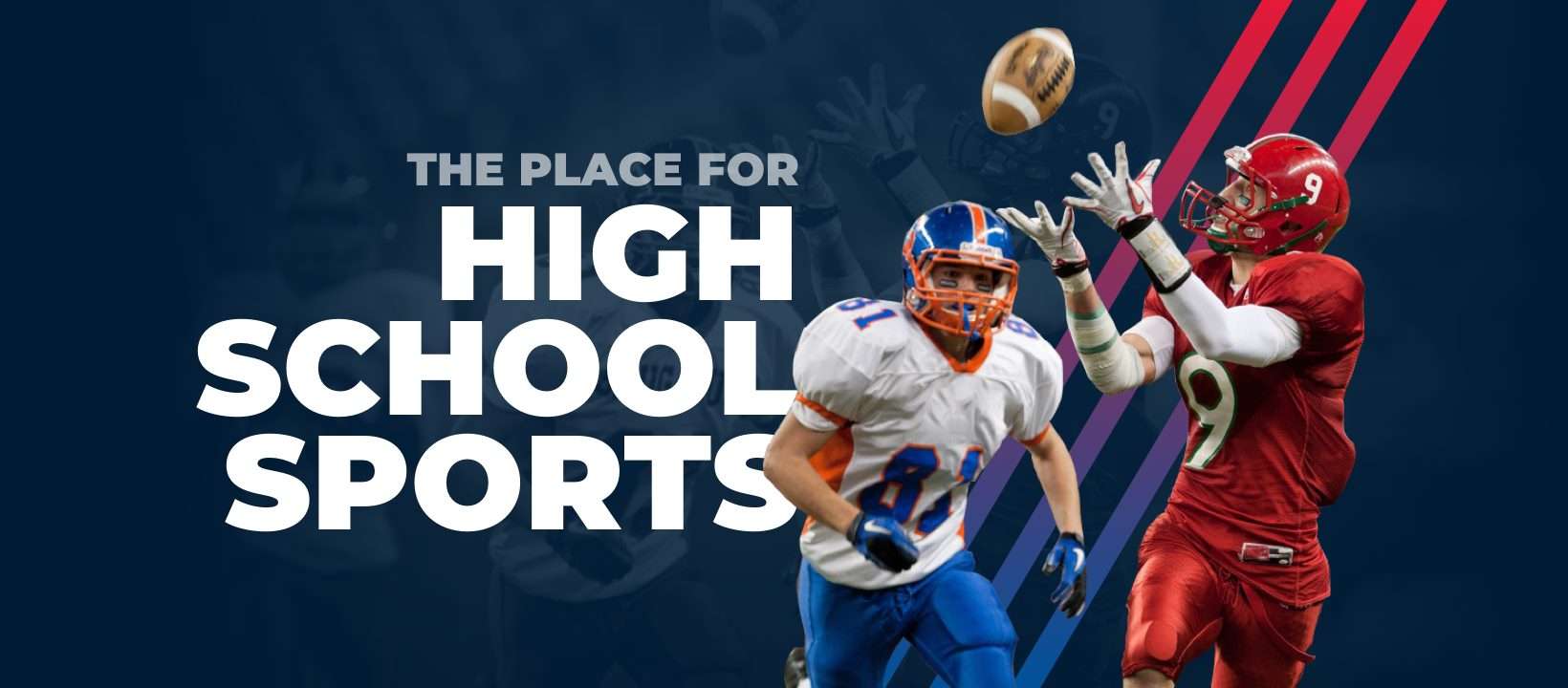 Regardless of which school or schools you follow, you will probably come across stream qualities that fluctuate significantly, particularly for non-home events.
Some may be the same quality as you would expect from a television broadcast. While others may experience significant technical difficulties, show the wrong score, period, or time on the score graphic, or have commentators. Who are not as polished as can be found elsewhere.
However, for better or for worse, you likely have no other options for many or all of the high school events that you want to watch.
Pricing
If you want to try out the NFHS Network for a month, it will cost you $10.99 and may be canceled at any time. This will be preferred if you are either wanting to just follow a game, tournament, or even a season that may last only a few months.
If you want access to its services throughout the year, consider getting its annual pass for $69.99, which comes to $5.84/mo. That makes it less expensive than the monthly plan after its seventh month.
Keep in mind that many non-sporting events may watched live without an active subscription.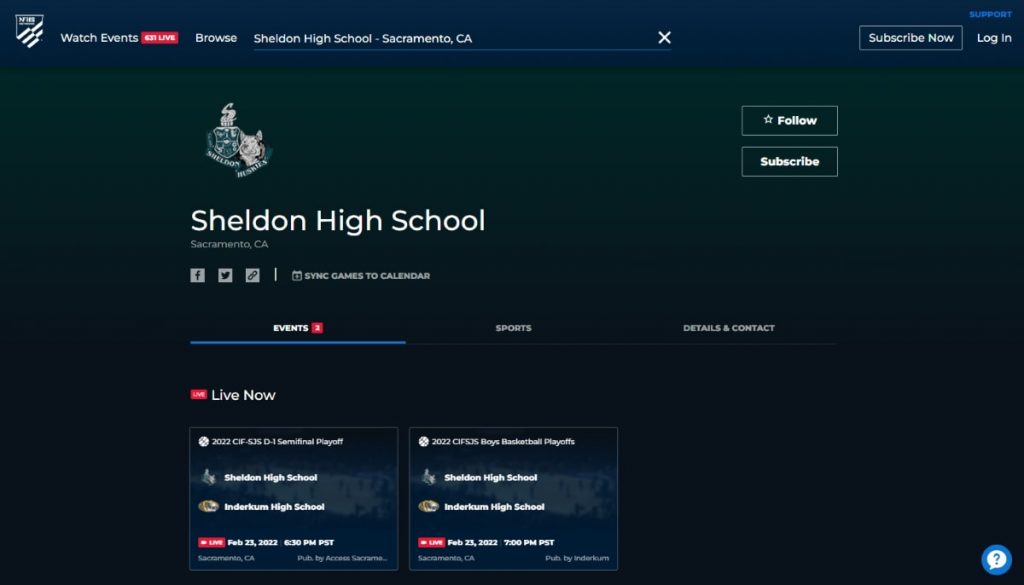 Streaming Devices for the NFHS Network
You have a few options for streaming events broadcast on the NFHS Network, including through. Its website on a laptop or desktop or through an app on your tablet or smartphone running Android or iOS. You can also use a media player such as Apple TV, Amazon Fire TV, and Roku.
It does not currently support most smart TVs directly. You also can't cast using Chromecast. And no gaming consoles like Xbox One or PlayStation supported.
Other Options
In some cases, you can stream high school sports events through a regional or national network's television broadcast. Regional sports networks will broadcast state tournament games in the sports of football and basketball in many states. While ESPN owns national television rights to a number of high school sports events, including several that shown through ESPN+ ($6.99/mo).
Games may also shown on a local over-the-air station, meaning that an antenna will suffice for watching it. However, those occurrences are relatively rare.
Also keep in mind that high school games sometimes broadcast on local or statewide radio, depending on your location.
Wrapping Up
If you are interested in high school sports and non-sports events that involve your alma mater, closest school, childrens' school, or otherwise, consider subscribing to the NFHS Network ($10.99/mo or $69.99/yr).
First, however, do check out any highlights that it may have for your school(s) and also look at its list of on-demand and upcoming broadcasts to get a feel for what events of interest will be available for you. You can easily sort this list by school, sport, state, and level. Also consider that the NFHS Network not only streams varsity games; junior varsity and other contests are available for some schools as well.
FAQs
Why has the game not started yet?
If you are looking to watch a game or other event, but there is no active stream. Its start time has come and gone, there are a few possibilities for why that has occurred. There may be technical issues causing you to miss live action. Or perhaps the game actually has not started. The latter option is especially possible during tournament play when a preceding game or games may have gone long.
None or few of my school's games are shown. Why?
If you do not see any games played by your school or just a small selection (ie, some away or neutral-site contests) that most likely means that it has not signed up with the NFHS Network. You could ask the school if it streams its events through other means or see. If it would interested in joining the NFHS Network.
Regardless, keep in mind that state tournament games played by your school may shown on the NFHS Network, even if few of its regular-season contests are.
Also be wary of non-NFHS Network links that report that you can watch a game on its website. As many of those types of links have shown to spam and dangerous.
What events does NFHS Network offer?
Here the complete list of events offered by NFHS Network: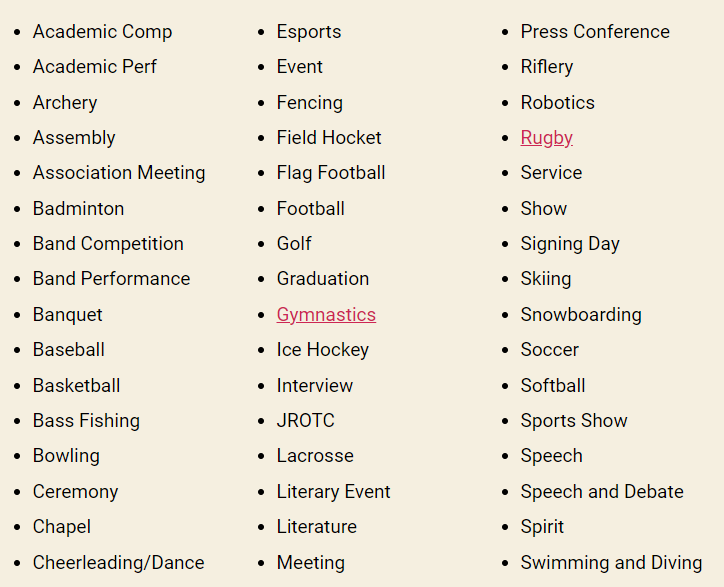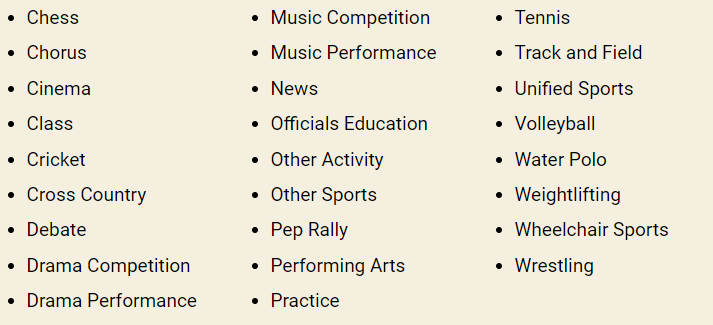 How come I got charged again?
Some have reported issues with cancelation requests not going through. If you decide to cancel this service, make sure to keep a record of you doing so, such as an automated email response. Check at some point after your expiration date passed to see if you have charged once again.