It's impossible to ignore the increased love New Balance has received over the last several years. While major collaborations like the "Kennedy" 999 received widespread praise in the past, the brand has traditionally fallen into the IYKYK category of sneakers. Yet seemingly overnight, many who considered New Balance to be reserved for their grandparents began happily paying the resale tax for GRs (general releases). But how and when did this old-school brand's meteoric rise in the sneaker culture begin? Is New Balance the new Nike?
New Balance enthusiasts have long raved about how comfortable the shoes are, but is comfort really enough to grow a label's popularity in a culture obsessed with aesthetics, materials, and brand names? Is it possible that the brand is a bubble waiting to burst, with Zoomers propping up NB as a method of justifying their infatuation with chunky dad shoes? Or perhaps New Balance isn't even improving and other familiar favorites are just losing their touch? Below I discuss the factors that have led to New Balance's ascendancy, and consider whether the brand can become the dominant force in the sneaker scene moving forward.
The Obvious: High-Caliber Collaborations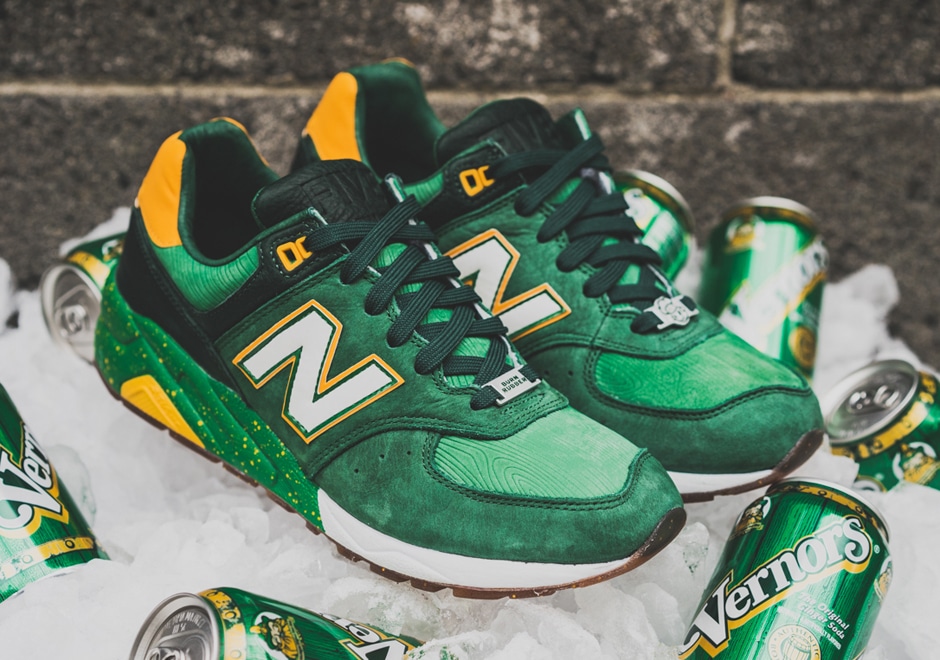 Everyone loves a well-executed collaboration. Collabs generally feature engaging backstories, lavish materials, and eye-catching colorways that are otherwise too outlandish for a general release. New Balance is no stranger to such joint ventures and has previously partnered with boutiques with only one or two brick and mortars like Detroit's Burn Rubber to nationwide retailers like J. Crew. For years, these collabs have established New Balance's reputation as a company that prioritizes storytelling, creativity, and material quality.
Over a decade of collaborative foundation has increased the respect associated with the New Balance name. This standing has resulted in recent collaborations with style powerhouses JJJJound, Salehe Bembury, and Aimé Leon Dore. Projects with these high-end designers have garnered the brand increased adoration on a wide scale, and are immensely valuable in a sneaker culture that is increasingly blurring the lines between streetwear and high-fashion. While its first-rate collaborations are nothing new, New Balance's latest projects have solidified the brand's sterling reputation and expanded its range to include the upscale sneaker consumer.
Quality, Quality, Quality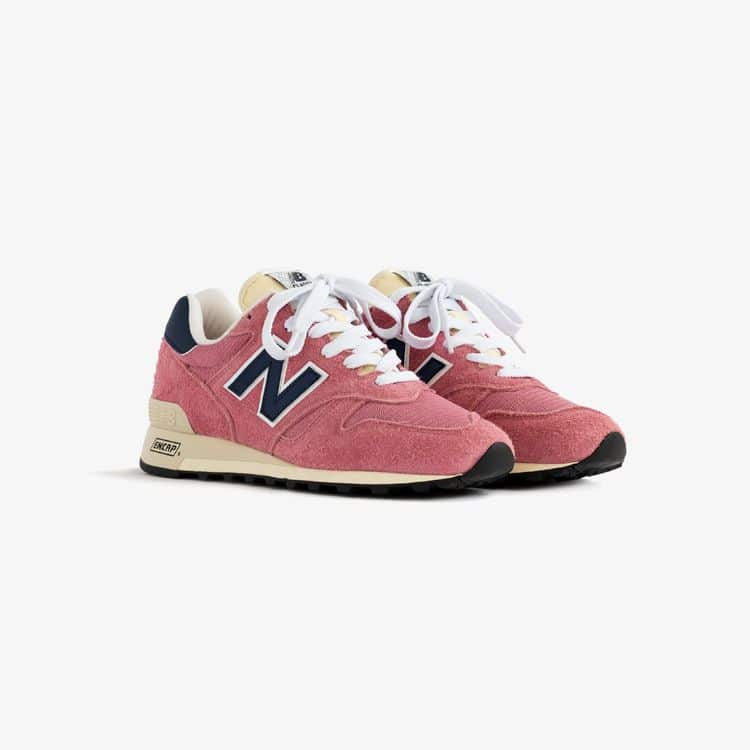 Even when you're not buying a collaboration, you can expect a level of quality from New Balance sneakers and apparel that you can't find with many other brands. Across all sneaker companies, the number of releases per year has jumped dramatically in recent years. Because of this, individuals who were previously waiting for one particular drop now have their choice of multiple, similar-looking releases. This variety has offered consumers a choice, and progressively more collectors are choosing sneaker quality over brand familiarity.
Whereas the standard for materials used by other brands has noticeably depreciated, New Balance has sustained their use of premium materials. Additionally, many of New Balance's best looking models are assembled in the United States or England. Western labor conditions allow workers to pay greater attention to detail, which reduces the number of glue stains, flyaway threads, and factory scuffs. Sneakerheads are deciding that, for roughly the same price point, they would rather have pigskin suede than nubuck – especially when the pigskin is less likely to have imperfections.
Skip the Ls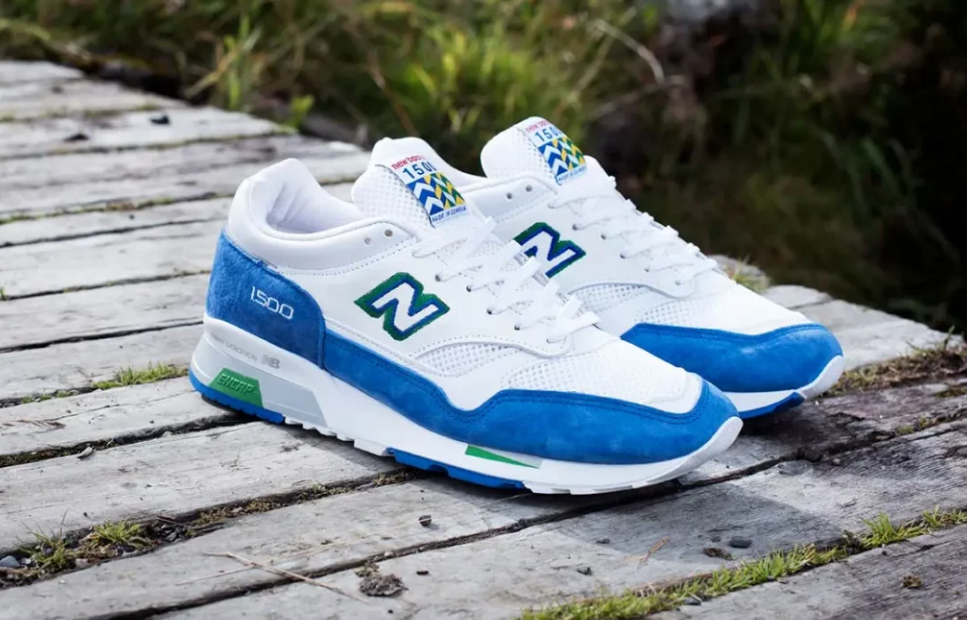 The scourge of the sneaker scene in recent years, bots have run rampant through the culture and have made it impossible for the average collector to pay retail for major-brand releases of even middling popularity. As an avid collector who is no stranger to hitting one of every hundred raffles entered, I'm slightly embarrassed to admit that the thought has crossed my mind: "should I get a bot?" As the pitchfork-wielding consumer on my left shoulder whispers in my ear that I can't stay on budget without one, the culture-concerned angel on my right shoulder rebuts: "Isn't there something ethically questionable about perpetuating a system that you consider to be ruining the culture you love so dearly?" Sometimes I wish the guy on my right shoulder would buy some Hokas and take a hike.
Thankfully, New Balance provides conflicted sneakerheads like me a way to appease both the devil and the angel. Not only does the brand stock a wide array of raffle-worthy sneakers online and at all of their retail locations 24/7, but outstanding collaborations with major players fetch shockingly reasonable prices on the resale market. For example, two of my favorite shoes of 2021 were collaborative editions of New Balance's 990v3. While I immediately loved Bodega's "Here to Stay" and Levi's "Elephant Skin" colorways, I waffled on release day (ever my fatal flaw) and spent over a month after each drop in a somber state of non-buyer's remorse.
Once I finally concluded life couldn't go on without them, I was surprised to pay just $30 over retail for each pair. Given the shoes' outstanding execution and the prices fetched by recent Nike and Jordan collaborations, I could hardly believe my luck. Compared to their traditional top-dog competitors, New Balance offers collectors a shockingly easy path to great shoes. No raffles, no bots, just high-quality sneakers.
From Boomers to Zoomers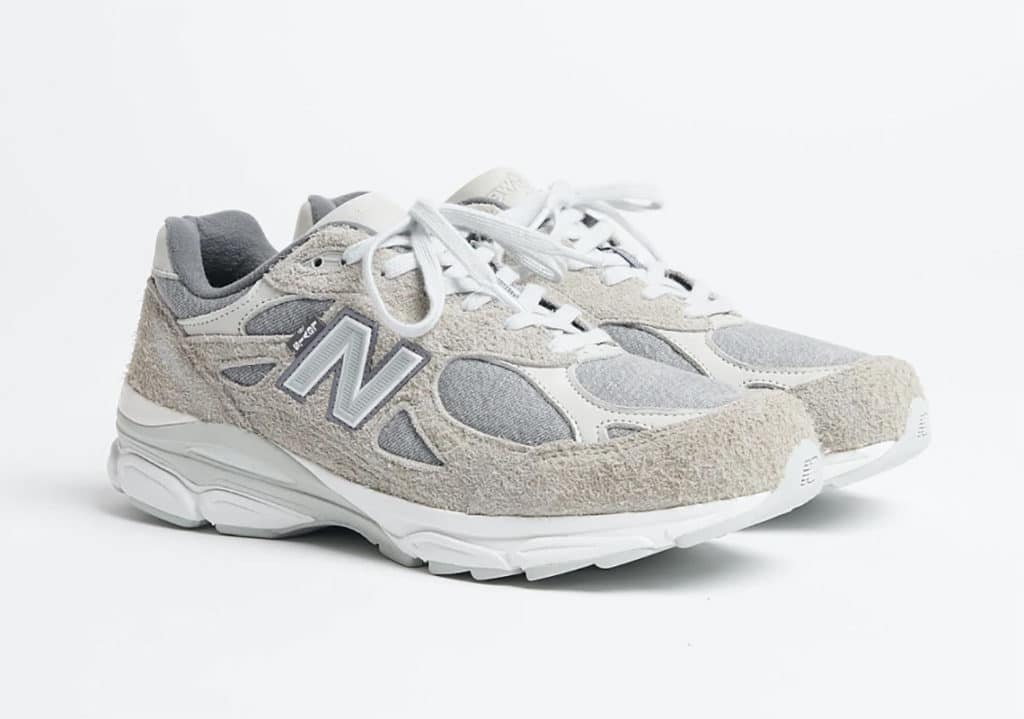 New Balance was founded over a century ago, and the brand released many of the models that are popular today back in the 1980s. So why only recently have we seen more sneakerheads than geriatrics sport the diagonal N on foot? The answer lies in its shoes' versatility and the brand's consistent ability to evolve with ever-changing trends.
For decades, New Balance's bread and butter was providing comfortable shoes on a stable outsole to runners hoping to maximize performance and the bunion-footed elderly. The brand remains a favorite amongst senior citizens, as evidenced by the fact that all three pairs of shoes in my grandfather's closet are Velcro-strapped 813s. New Balance has also maintained its presence in the running world, as it still sponsors many a marathon and continues to design high-performance models like the FuelCell RC Elite.
But a major shift occurred during the dad shoe craze of the last half decade. The chunky shape and neutral colors (more on this below) of silhouettes like the 992 helped bump the brand's popularity amongst Gen Zers looking to recreate 90s style. This cultural shift was strengthened by high-fashion's perpetuation of the chunky shoe trend, as evidenced by the increased popularity of the dad shoe following Balenciaga's release of its Triple S. Receiving blessings from both runways and high school hallways, sneakerheads across generations have felt emboldened to wear non-collaboration New Balance sneakers unironically. As the brand advertises, New Balances shoes are now truly worn by everyone from supermodels in Milan to dads in Ohio.
COVID Casual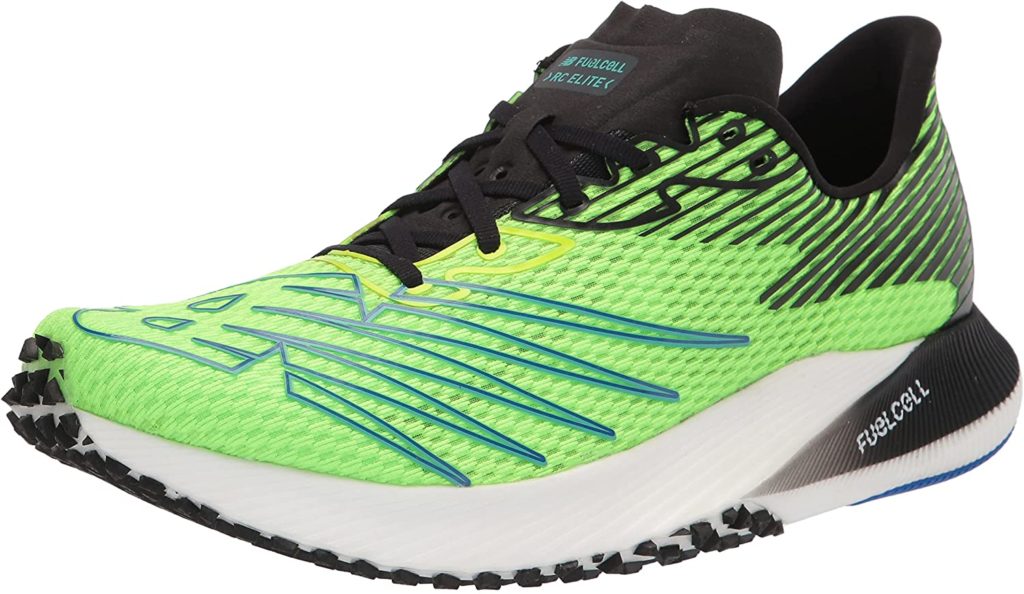 In acknowledgement of the expanded attention it has received from the sneaker-crazed, New Balance responded by increasing the number of colorways released on sneakerheads' favorite models. Simultaneously, COVID hastened the pre-existing trend of casual clothing as an acceptable part of public life. This cultural shift has leaked into professional life, as the rules for dressing in the workplace have relaxed dramatically to allow for greater comfortability and personal expression.
New Balance silhouettes, often low cut and subtly hued, perfectly play the part of a business casual sneaker in 2022. When I first began working as an attorney just a few months ago, I figured I would have to give up 5/7 of my opportunities to wear sneakers (a thought that nearly kept me from going to law school). But much to my surprise, most of the other attorneys in my office wear jeans rather than suits. For the professional sneakerhead like myself, New Balances are the perfect way to wear sneakers during the week without giving off the impression that you care more about shoes than your job. Because of the shift towards more casual attire, I was able to ditch my loafers for a pair of sneakers I feel good about wearing both to a staff meeting and a sneaker convention.
Neutrals are Red Hot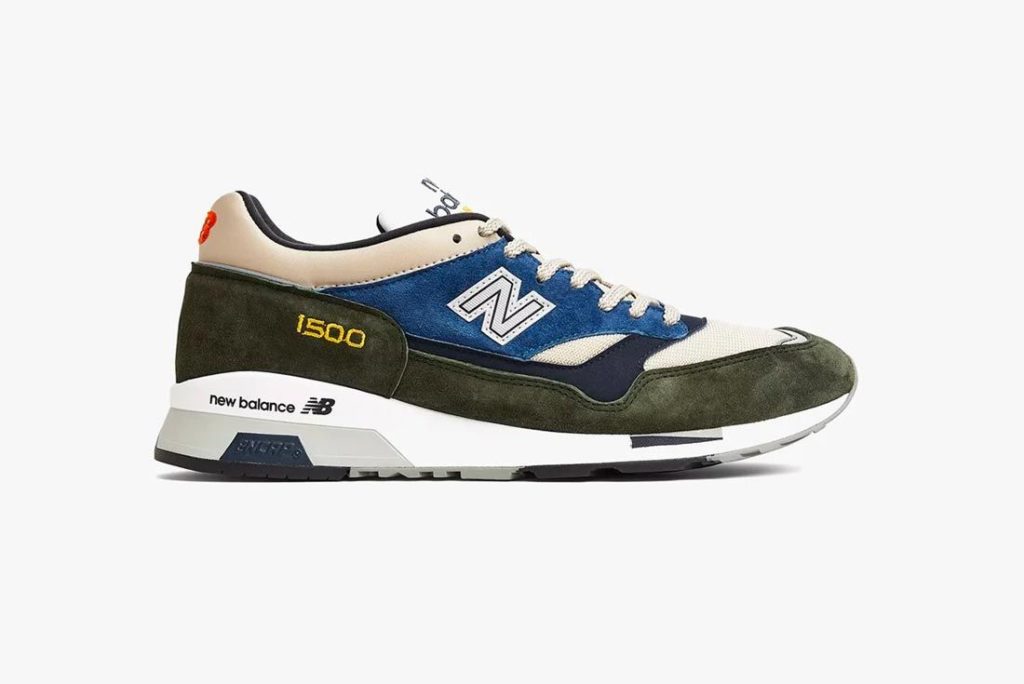 When he joined Adidas, Kanye West traded in his patent leather Bapes and bright Red Octobers for a gentler color palette. As per usual with a Kanye innovation, the world followed. Whether Yeezys are responsible for or piggybacked on the shift toward earth tones in the fashion industry, neutral colors have become all the rage in the sneaker scene. Even Jordan Brand, ever associated with the bright red, black, and white color scheme, has flirted with browns and beiges in recent collaborations with Travis Scott and A Ma Maniere. Where was this trend when I was scouring eBay for Mocha 3s in 2009? But even with Yeezys available in every shade under the camel-colored sun, New Balance has set itself apart as providing a wide array of eminently wearable colorways to the masses.
In addition to several of the muted collaborations mentioned above, New Balance consistently churns out neutral-colored GRs that are widely available long after release day. For example, this gorgeous khaki, grey, and olive Made in England 1500 released last year. Yet months later, sizes remain available at SNS, Premier, and several others.
But what if earth tones aren't your style? New Balance has been providing an answer since before you were born. The signature New Balance grey sneaker aligns perfectly with 2022 style and is available on nearly every desirable NB silhouette. From less expensive yet classic models like the 574, to the brand's current flagship, the 990v5, New Balance grey sneakers come in a style and price-point for everyone. This combination of versatility and accessibility has made the previously "boring" colorway an everyday favorite for sneakerheads and iPhone developers alike.
New Balance is Still a Subculture For Now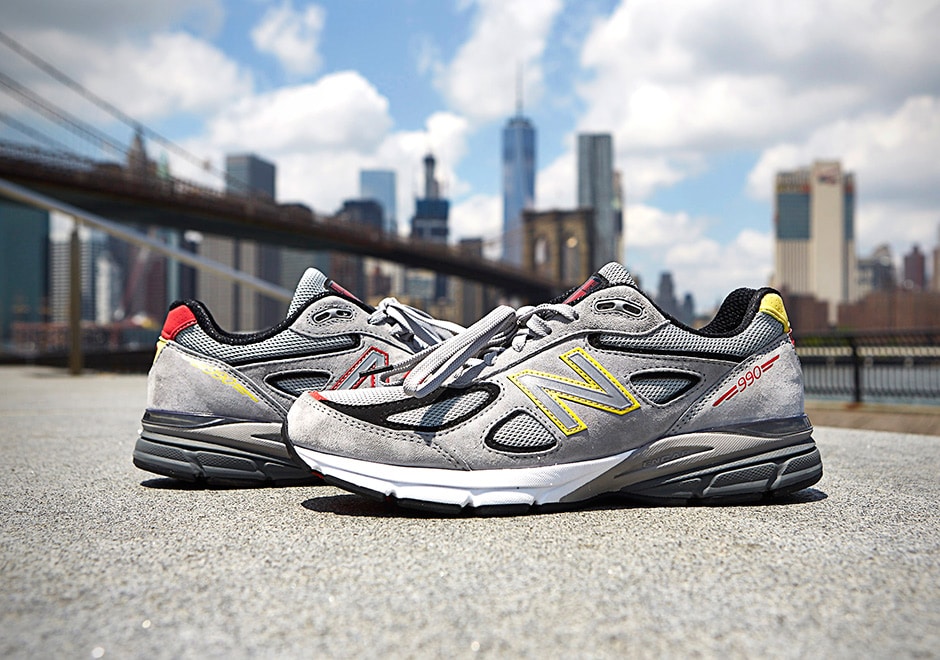 Surprisingly, New Balance sneakers still haven't risen to the level of omnipresence one would expect from a century-old American sneaker brand that put out many of the hottest collabs of 2021 (unless you're in Washington D.C., where everyone from the elected to the homeless wear 990s). On the contrary, New Balance is still somewhat of a subculture within the sneaker scene. Many of the brand's followers enjoy the shoes for just that reason – New Balance offers its customers a sense of community that the larger sneaker scene no longer does.
Old heads remember the days when it was not in vogue to buy sneakers as frequently as you bought a carton of milk. In fact, many (looking at you, mom and dad) called us crazy. But back then, the people who bought more Dunks than dairy bonded with the few others that shared their passion. We fashioned a community that recognized and celebrated the history and pursuit of our common interest. However insane it may have appeared to the outside world. We created online forums and hosted events where we actually knew the people who would be there. We bought sneakers for joy, not for profit.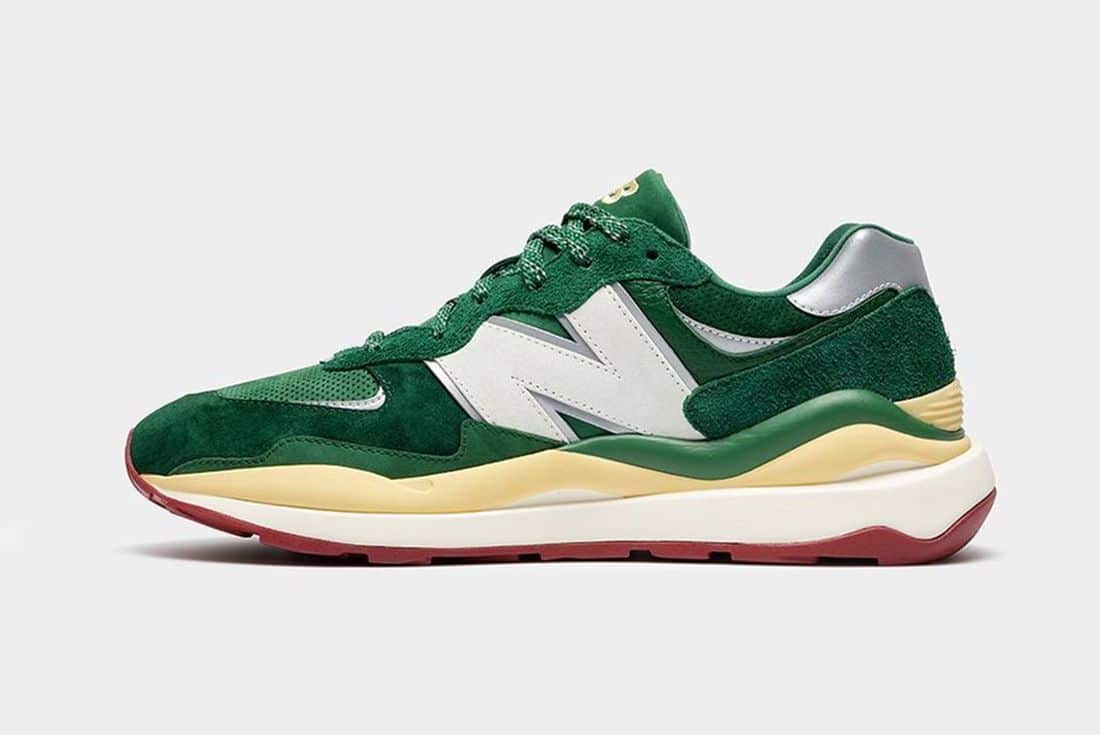 Nowadays, it feels like many sneakerhead's previously shared values have disappeared. Bots and resellers have commercialized sneakers to an extent greater than ever before. Celebrity popularization of the culture, combined with the sheer number of releases per week, has resulted in everyone and their grandfather calling themselves a sneakerhead. With the dramatic growth of the sneaker industry in recent years, it can be hard for sneakerheads to feel like they are still surrounded by people who genuinely share their enthusiasm for shoes.
New Balance offers a refuge from this growing anomie within the sneaker scene. To be sure, the brand is popular. Collaborations with Ronnie Fieg and Todd Snyder would not be possible without tremendous followings. But incredibly, New Balance has been able to substantially expand its popularity while making their collectors feel like unique members of a larger collective. In the midst of all the hype surrounding Off-White, Dunks, and Jordan 1s, something about buying a comfortable grey runner feels contrarian. That subtle antagonism of popular sneakers, combined with all the other ways New Balance excels, is bringing people together in a manner reminiscent of days of old.
New Blood, Old Favorites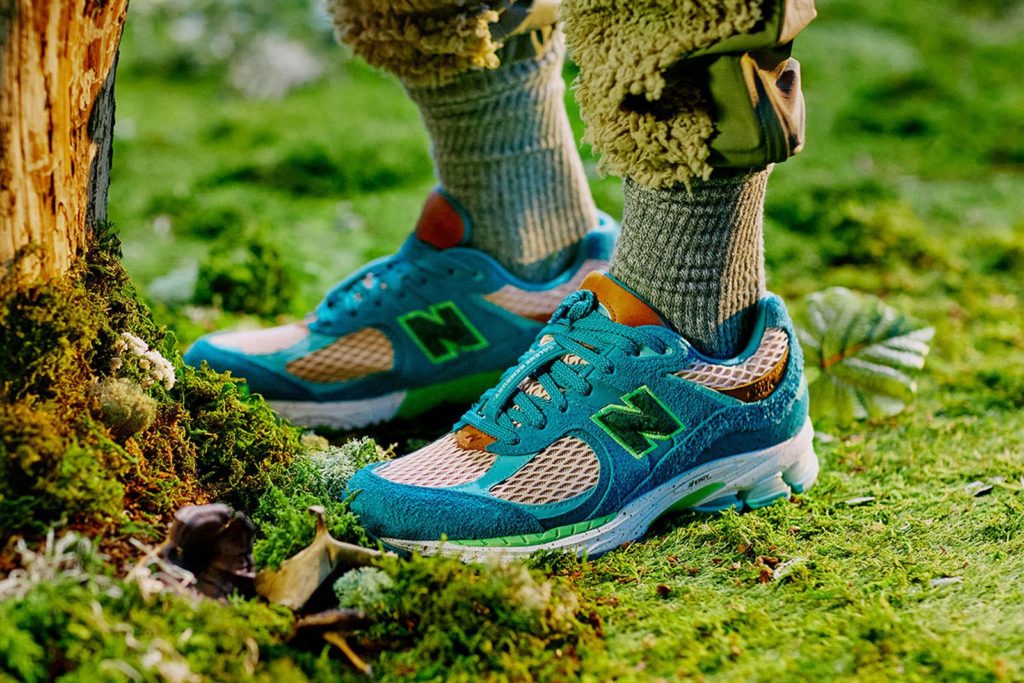 If you want to sum up sneakerheads in a single dichotomy, it would be their dual love for the brand new and nostalgic. We want the latest and greatest, but only in a way that lets others know that we understand our history. Most brands have figured this out, but few have been using it to their advantage as well as New Balance has recently.
For example, NB recently revamped the 2002, a luxury running shoe originally released over a decade ago. But instead of simply re-releasing a carbon copy (a strategy overused by many of the brand's competitors), New Balance updated the outsole to reflect modern trends. That subtle adjustment resulted in the shoe being more popular and economically accessible than it was during its original release. Through the 2002R, New Balance helped its customers pick up a fresh take on a model they once bought from a boutique on memory lane.
While the 2002R sports the exact same upper as its predecessor, New Balance recently reimagined one of its best-selling sneakers into an entirely fresh silhouette. Based on the ever-popular 574, the bold look of the 57/40 has piqued the curiosity of both New Balance loyalists and those trying out the brand for the first time. The 57/40 offers wearers a shoe more modern in its appearance than most currently popular NB kicks. As a more contemporary shoe, the 57/40 has helped New Balance bring into the fold sneakerheads who previously ignored the brand because of its reliance on models from the 1980s and '90s.
But New Balance isn't exclusively growing its brand through updates and new models. On the contrary, the brand's popularity among sneakerheads is primarily because it has re-released the right shoes at the right time. Perhaps no retro better embodies New Balance's understanding of the sneaker landscape than the 550.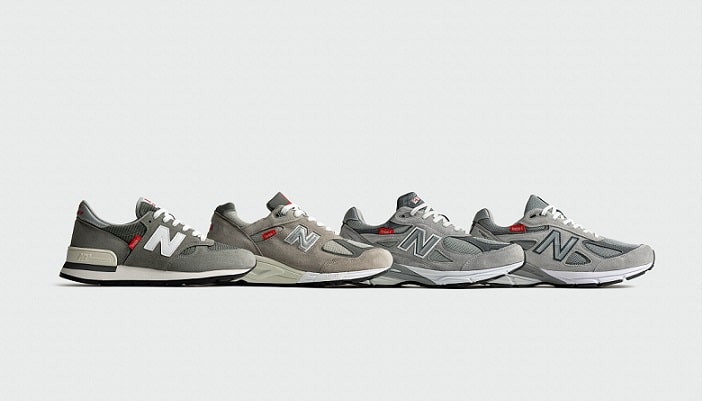 Eternally self-aware, New Balance usually retroes shoes that have retained popularity for decades. Because of this, bringing back the 550 was somewhat of a gamble for a brand that is seemingly risk averse. Not only was the 550 dormant for the better part of the last three decades, but it was hardly even popular when it first released in 1989.
But therein lies New Balance's genius and perhaps the best explanation for the brand's recent success. NB recognized the Nike Dunk's return to grace and reached deep into its archives to offer sneakerheads a similar looking, less commercialized alternative to the shoe of 2021. In the process, the 550 captured the hearts and feet of those who love the look that Dunks provide but were disenchanted with Nike's ubiquity. The kicker is that New Balance not only offered a viable alternative to the hottest shoe in the world, it did so via a 1989 sneaker that no one had ever heard of. In other words, it did so through a product that is simultaneously brand new and nostalgic, thereby exhibiting its flawless understanding of the culture it is taking by storm.
The New Nike? Not Just Yet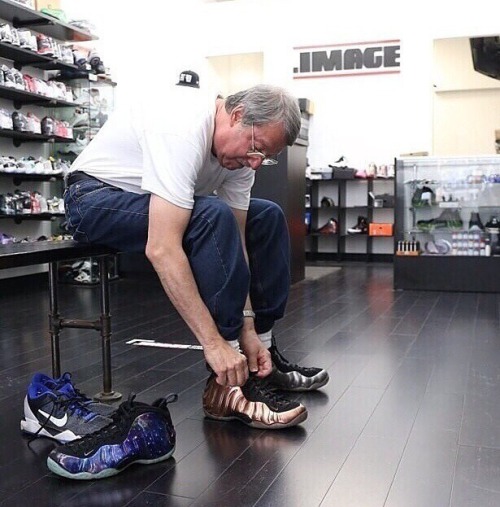 As outlined above, New Balance's recent ascendancy is well justified and the brand has positioned itself as a major turn-of-the-decade winner. However, the brand doesn't have the celebrity endorsers, cross-sport ubiquity, or revenue necessary to take the jump to Nike's level. New Balance is not yet the new Nike.
But even though today's dad shoe fad and current thirst for neutrals will inevitably transform over time, New Balance will continue its decades long commitment to high quality, easily wearable sneakers into the future. Given the world's inexorable march toward round the clock use of casual clothing, that commitment should be more than enough to offer the brand staying power as a major player in the sneaker scene for years to come.