About Nautica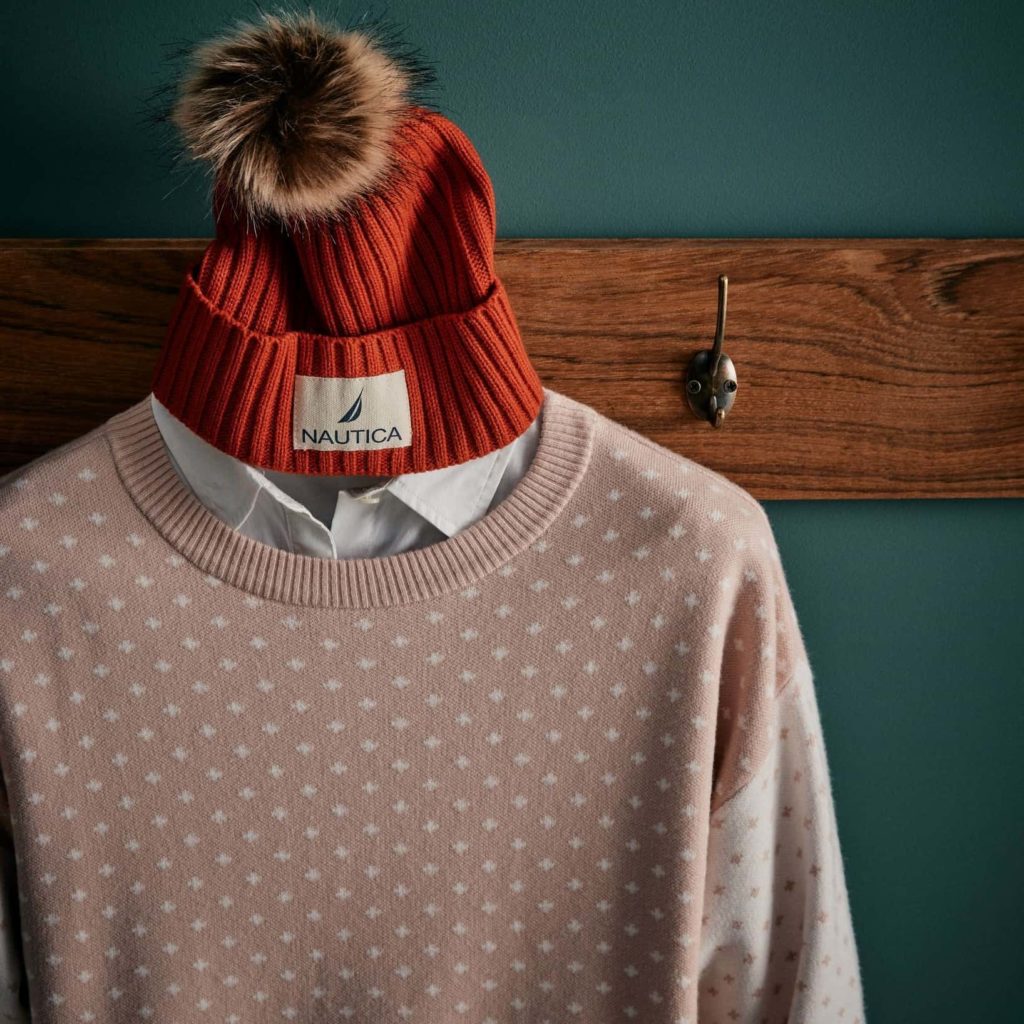 When I think of Nautica, I imagine coastal highways, rushing waters, and a kaleidoscope of ocean hues. Known for its collection of marine-inspired apparel, this clothing shop offers a large selection of sweaters, pants, dresses, and jackets for men, women, and children.
The obsession with water isn't just reflected in their fashion style, as they're also involved with several philanthropic organizations such as Oceana and Wavemakers.
Nautica's sleek and sophisticated aesthetic hasn't gone unnoticed, as they boast over 623k followers on Instagram. On top of that, they're also featured on multiple media outlets, such as Business Wire, Travel + Leisure, and Yahoo News.
Do you consider yourself a modern-day mermaid? If so, perhaps this brand can offer you that fashionable fit that's definitely in sea-son. Stay tuned, as this Nautica review will take a closer look at the company, its products, customer ratings, promotions, and more to help you decide if they're worth checking out.
Overview of Nautica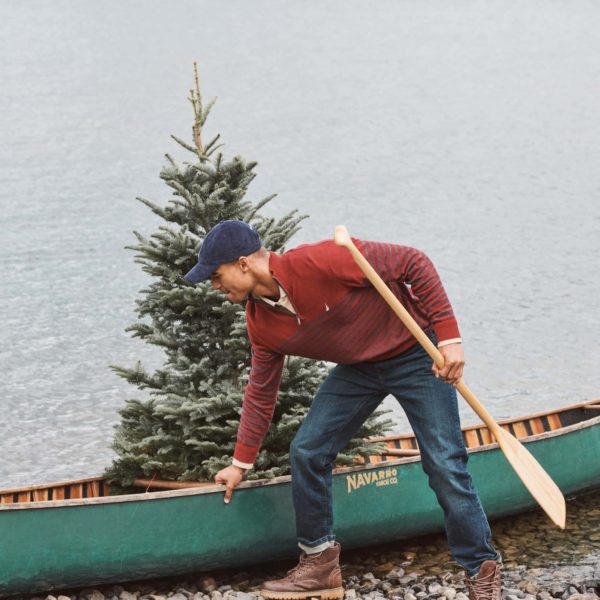 The push and pull of water isn't exclusively defined as an ordinary earthly occurrence. For some, the call of the ocean invites us to reroot our relationship with nature. Founder David Chu was always drawn to the sea, as his best memories included frequent island visits to the Bahamas. These vacations provided a necessary break from his former, architect-driven career path.
In 1983, Chu decided to establish his own lifestyle brand as a love letter to the sea. Nautica made its official debut in New York, and you can definitely say that they hit the ground running. They're now open to 65 countries around the world, with over 1,400 stores in counting. With success this insurmountable, Nautica thought it best to give back to the community through partnerships with Wavemakers and Oceana.
In an inspiring quote left by the brand, Nautica states that it'll always keep true to its maritime-themed aesthetic. "Today, we continue to be defined by our original vision of reimagined nautical style. With a refreshed take on our heritage, we create high-quality fashion that delivers versatility and comfort."
Before we get into this Nautica review, let's go over some initial highlights:
Highlights:
A wide selection of nautical-inspired clothing to choose from
Implements some sustainable initiatives, including its use of eco-friendly materials
Involved with several philanthropic organizations
Affordable prices
Provides international shipping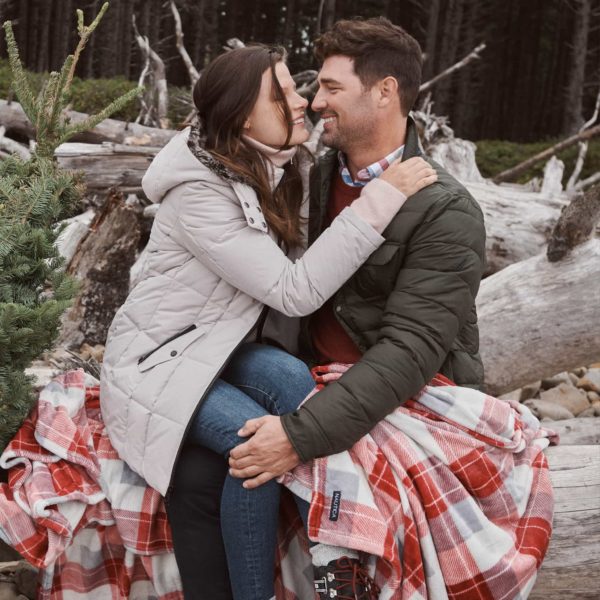 Nautica is here to fulfill your seaside fantasies. If you have a hard time pinpointing its main aesthetic, just imagine the beauty of the Californian coast mixed together with fog-ridden landscapes of the Irish shoreline. In short, there are lots of fleece zip-ups, nautical stripes, and polo shirts on the brand's website.
Designed for men, women, and children, there's lots to unpack when it comes to this company's expansive clothing collection. It's also worth noting that they offer other product categories, including home decor, accessories, and a sustainably crafted section. For now, this Nautica review will keep things short by only featuring a few of their select bestsellers.
Nautica Women's Review
Gearing up for a trip to Inch Beach in County Kerry? If not, you can still don that maritime-themed aesthetic by perusing through Nautica's collection. They've got jackets, dresses, rompers, and sweaters for days. Honestly, all that's missing is a classic pair of rain boots.
Moving forward, this Nautica review will spotlight a few notable contenders in time for your next coastal getaway. We'll also share some style inspo in case you want to glam things up.
Nautica Classic Fit T-Shirt In Logo Graphic Review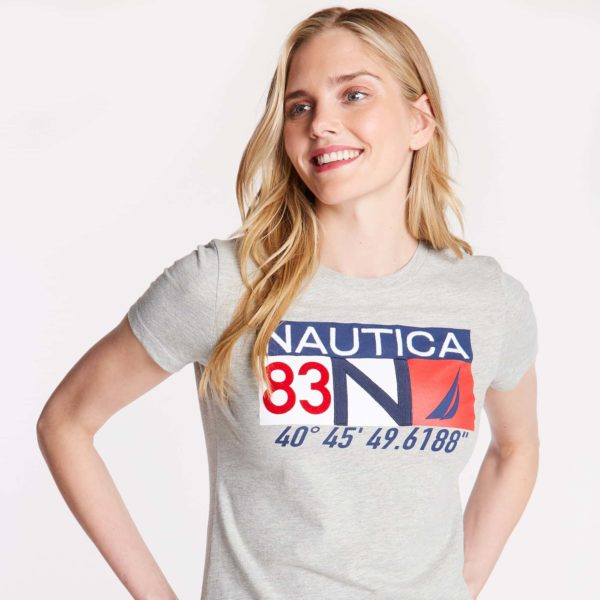 You don't need a maritime victory as an excuse to 'dress to the nines.' Sailor slang aside, the Classic Fit T-Shirt In Logo Graphic offers a vintage-inspired feel in the form of coordinates. It's definitely the tee to opt for if you love riding the high seas, as it features longitude and latitude numbers with the brand's trademark overtop.
Made with a cotton and polyester blend, this top is super comfortable and form-fitting to wear. If you really want to don that sailor-style aesthetic, we suggest an outfit composed of Nautica jeans, an oversized windbreaker, rain boots, and a beanie to match. Regarding price, the Classic Fit T-Shirt in Logo Graphic retails for $10.
Nautica Nautica Jeans Co. Mid-Rise Straight Denim Review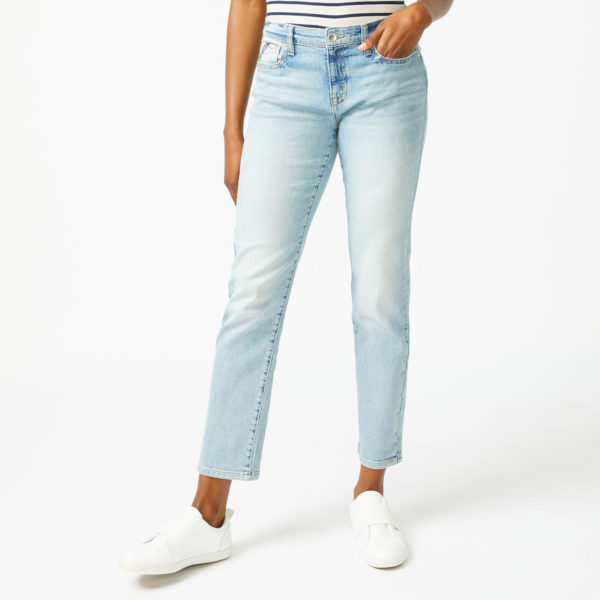 The Nautica Jeans Co. Mid-Rise Straight Denim comes with an ocean blue wash with a tapered silhouette. These pants are practically made for casual Fridays, as they provide a relaxed and comfortable fit. Best of all, they feature a fabric blend of cotton and elastane, which helps give these bottoms some flexibility when it comes to bending, stretching, or food babies.
To pair with its stunning light hue, the $35 Nautica Jeans Co. Mid-Rise Straight Denim would look amazing with a set of white Nautica shoes and fleece zip-up over top. Since they're designed to be fairly breathable, you can wear these pants through fall, winter, and spring.
Nautica Asmira Multicolor Mesh Sneakers Review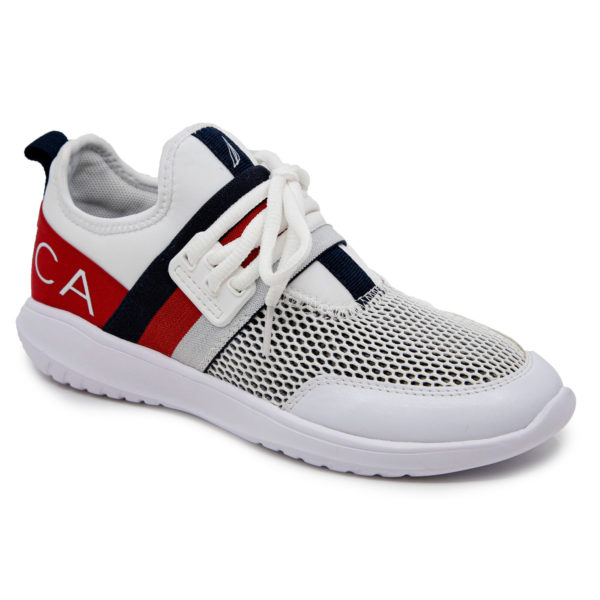 The Asmira Multicolor Mesh Sneakers are more streetwear appropriate if anything. These cool kicks feature mesh-accentuated sides, a slight lace-up detail on the upper, and red stripes for added visual interest. Not just meant for looks, they're designed to be super comfortable thanks to their integrated cushioned sole.
We don't recommend wearing the $30 Asmira Multicolor Mesh Sneakers to the beach. You don't want to stain the stunning white finish with wet sand and mud. Instead, they can complement any city-inspired outfit. We suggest a casual pair of joggers, a hoodie, and a cross-body bag if you're into the skater boy aesthetic.
Nautica Men's Review
Designed for off-day sailors, Nautica offers an excellent collection of men's apparel ranging from zip-up jackets to denim pants. Like the women's section, most pieces come at a widely affordable price.
To streamline the shopping process, this Nautica review will highlight a few of our favs within the men's section.
Nautica Big & Tall Discovery Jacket Review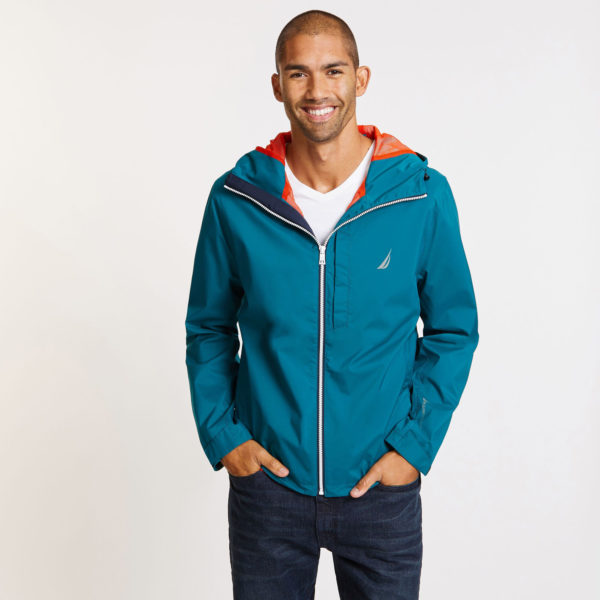 If you want to be National Geographic's next David Attenborough, it's best to wear the Big & Tall Discovery Jacket to your next expedition. It's a great zip-up for harsh climates, as this coat comes with a waterproof finish and a sturdy snap closure.
You can also layer up with a sweater underneath since this pullover is breathable and lightweight enough to prevent excess bulkiness.
Part of the Nautica jackets collection, other commendable features include pockets, a drawstring hood, and a velcro closure on the long sleeve in case you want to roll them out. Offered in shaded spruce blue, the Big & Tall Discovery Jacket sells for $116. You might want to hurry, though, as sizes are selling out fast.
Nautica Heathered V-Neck T-Shirt Review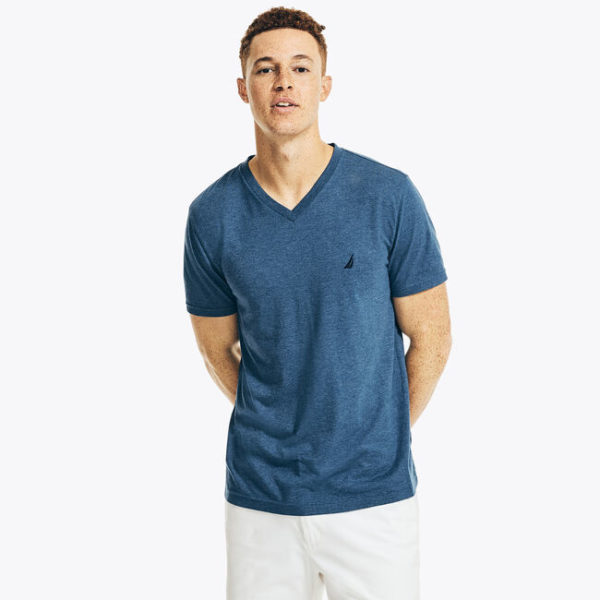 You can't go wrong with a basic tee. The Heathered V-Neck T-Shirt is as simple as you can get, as it features a v-neckline and short sleeves. For added detail, this top also comes with a J-class logo on the breast. It's an excellent closet piece that can pair with several outfits, including the classic jeans and t-shirt combo.
Available in 8 different colors, the Nautica Heathered V-Neck T-Shirt is offered at a range of $10 to $13, depending on the size and hue. It's still widely affordable, which gives customers ample room to pick up two or more Nautica t shirts for a steal.
Nautica Microsuede Fleece Lined Slippers Review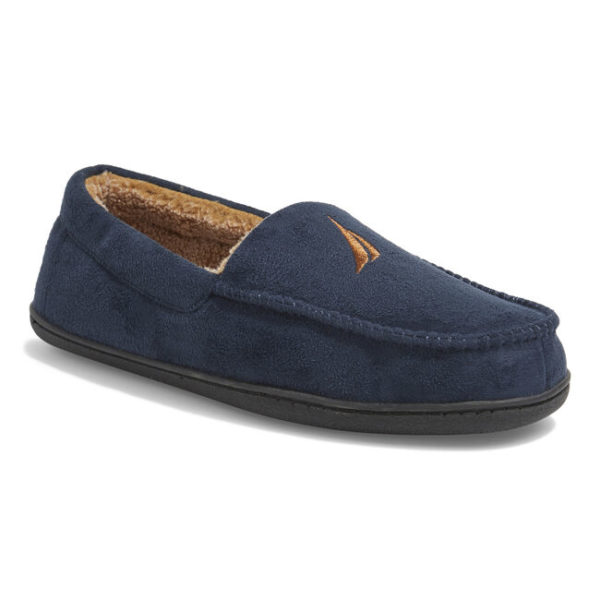 The Microsuede Fleece Lined Slippers provide that cloud 9 experience while walking. These serve as the ideal indoor sandal, as they'll help keep your footsies warm during the cold season. Compared to the average flip-flop, you don't have to worry about tripping or falling. These slip-ons feature a rubberized sole for added grip.
Offered in navy blue, the Microsuede Fleece Lined Slippers can serve as a great father's day present or a Christmas gift. Fortunately, there's no need to empty out your pockets for this product, as it retails for an affordable $20.
Who Is Nautica For?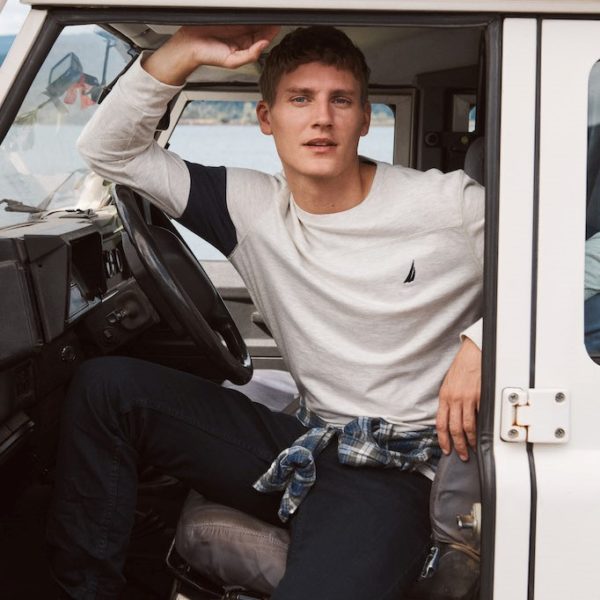 It's not a bad idea to change up your look now and then, but it can be especially daunting for those who can't afford to do so. Fortunately, Nautica offers customers a stylish alternative without breaking the bank. It's a great brand to opt for if you're a fan of the minimalist and athleisure aesthetic, as this company provides a slight blend of the two.
On top of that, Nautica is a sustainable clothing brand. Some of its pieces are made out of eco-friendly materials, including Tencel, EcoVero, and Repreve. We highly recommend checking out the website for more info on their green-led initiatives.
Nautica Reviews: What Do Customers Think?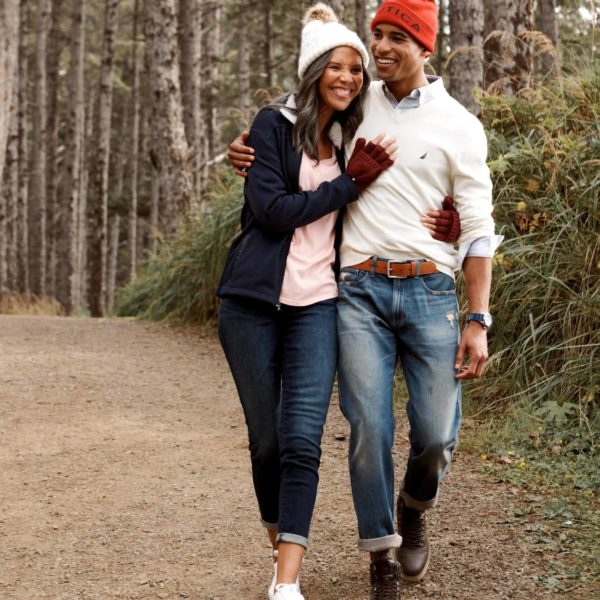 As shown in its 623k follower count, Nautica seems to be a fan favorite when it comes to maritime-themed clothing. Of course, hype isn't enough to dictate its customer service reputation or its product quality.
For an in-depth account, this Nautica review has searched far and wide to see what buyers are saying about this brand, and fortunately, the feedback is quite positive.
To kick things off, let's take a look at the ratings for some of the brand's best-selling products:
The Classic Fit T-Shirt In Logo Graphic: 14 reviews with 4.6/5 stars
The Asmira Multicolor Mesh Sneakers: 10 reviews with 3.5/5 stars
The Heathered V-Neck T-Shirt: 388 reviews with 4.7/5 stars
The Microsuede Fleece Lined Slippers: 46 reviews with 4.4/5 stars
The Nautica reviews have spoken. According to hundreds of happy customers, their clothing collection is comfortable, soft, and stylish to wear. In addition, it seems that their t-shirts and shoes fit true to size. Of course, it's best to let the reviews do all the talking.
"It's a great color! Amazingly comfortable. It's nice for going out or just casual wear. I will definitely buy it again," one customer wrote for the Heathered V-Neck T-Shirt.
"I bought 4 pairs of these slippers," one reviewer shared for the Microsuede Fleece Lined Slippers. "One for my husband and the others for my grandsons. They all loved the look and how warm they were."
Coupled with testimonials posted on Amazon, Nautica's seaside aesthetic has also caught the attention of reviewers on Influenster. This clothing brand scores an impressive score of 4.6 out of 5 stars based on 615 reviews. A good amount of customers rated the quality of their apparel with two thumbs up. Others commended its affordability, as buyers were able to checkout with a large number of items at a considerable price.
"I love Nautica's color coordination, and this is my husband's go-to brand for work clothes. Their clothes are very good quality. He has Nautica shirts in good condition that over 5 years old," one Influenster reviewer shared.
"These are by far the highest quality T-shirts I have ever bought," an Amazon customer detailed for the Men's 3-Pack Crew Neck T-Shirt. "They look so good I actually use them as outerwear. Most other brands are too cheap-looking to worn as outerwear. These generally last me many many months of one-per-week washing."
I think it's fair to say that Nautica is a trustworthy brand to shop at. They seem to excel when it comes to product quality and comfort. It's not unheard of that a company bumps into customer service problems—even though it's still important to have a bit of buyer's skepticism when supporting a new company.
Is Nautica Worth It?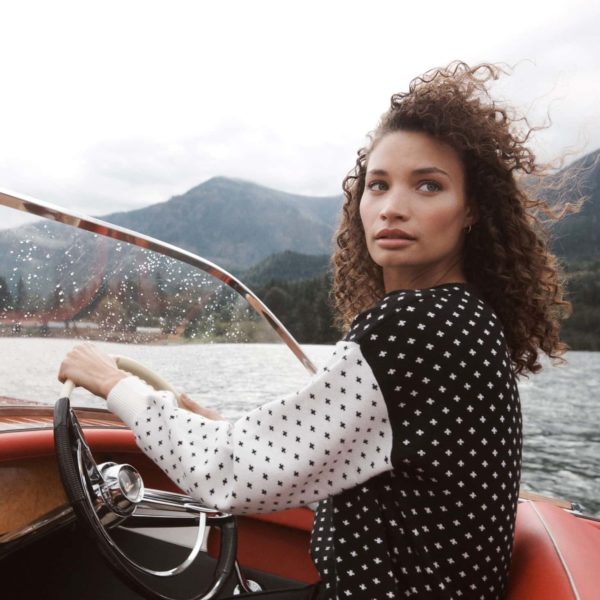 It's not hard to get behind Nautica's seaside vibe. It's a timeless aesthetic that doesn't get a lot of love, but this clothing brand manages to make it cool and inviting. But, for those who aren't a fan of sailor-style fashion, they do cater to other styles such as minimalism and athleisure. Ethical shoppers will also be glad to know that they're quite sustainable too.
Affordable, chic, and well-made in quality, this Nautica review has no problem recommending this brand to readers. But for those who need more convincing, we suggest you stay tuned for some insider promotions and policy details.
Nautica Promotions & Discounts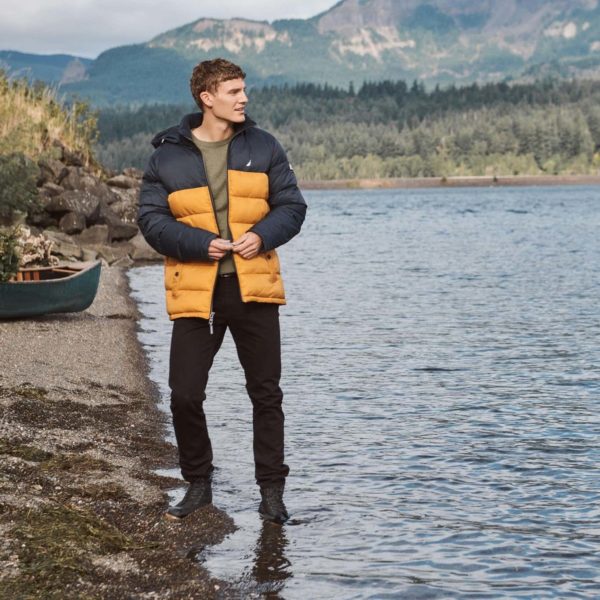 This Nautica review found out that they have a clearance section in which select items are offered at a discounted price. Customers can also sign up for the brand's rewards program. By making an account, you can get access to exclusive deals and perks by accumulating points.
Where to Buy Nautica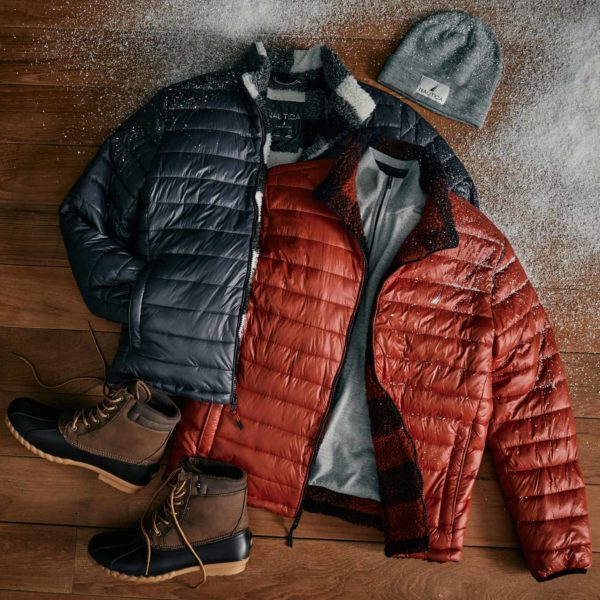 Looking to buy some Nautica clothing? Customers can visit Nautica.com to see what they have to offer. Aside from visiting their in-store locations, you can also find them at select retailers, including:
FAQ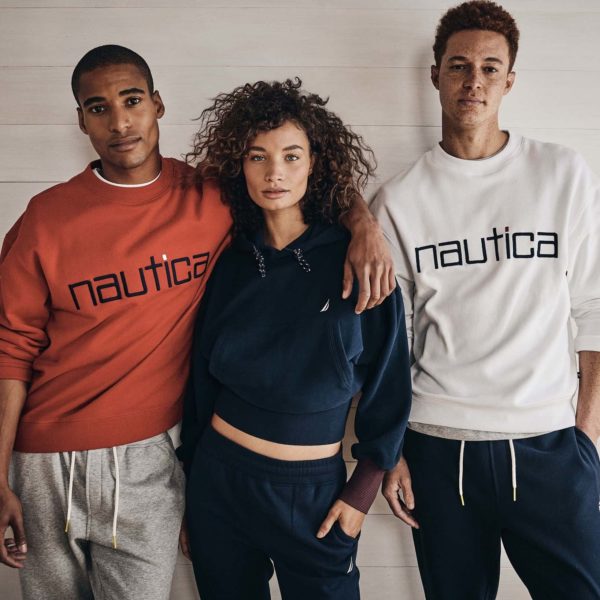 Who owns Nautica?
Nautica is owned by founder David Chu. It's currently run by parent company, the Authentic Brands Group.
Does Nautica ship internationally?
Yep! Nautica delivers to several countries, including Hungary, Canada, and Iceland. We suggest visiting their shipping page to see their full list of available locations.
What is Nautica's Shipping Policy?
This Nautica review found out that standard shipping costs $8, while delivery is free on US orders over $50. You can also choose other delivery options such as 2-Day and Overnight for a set fee. In terms of wait times, it typically takes 3 to 5 business days for domestic orders to arrive. Fortunately, the brand issues a tracking number to help customers keep tabs on their purchases.
What is Nautica's Return Policy?
Currently, Nautica is offering an extended 60-day window for customers to send back their products. Sadly, the brand's policy only accepts US-based orders, as international purchases considered final sale.
You should also know that fragrances and underwear deemed ineligible for returns, according to nautica.com. In addition, the company does not provide a prepaid shipping label for buyers to use.
If you purchased a watch or a pair of sunglasses, you entitled to a product warranty. This includes a 5-year guarantee to help cover any defects caused by manufacturing.
To initiate the return process, customers must use the mailing address provided on the brand's website:
Nautica.com Returns
2 Brick Plant Road
South River, NJ 08882-9998