Our expert about limango.pl:
Limango is a large online webshop from Poland. The German e-commerce company specializes in the sale of clothing, shoes and accessories for babies, children and adults. Every day the webshop offers promotions at a low price, so that the offer changes daily. What is Limango and what makes this webshop special? In this review we tell you more about it.
What is Limango? Limango in a Nutshell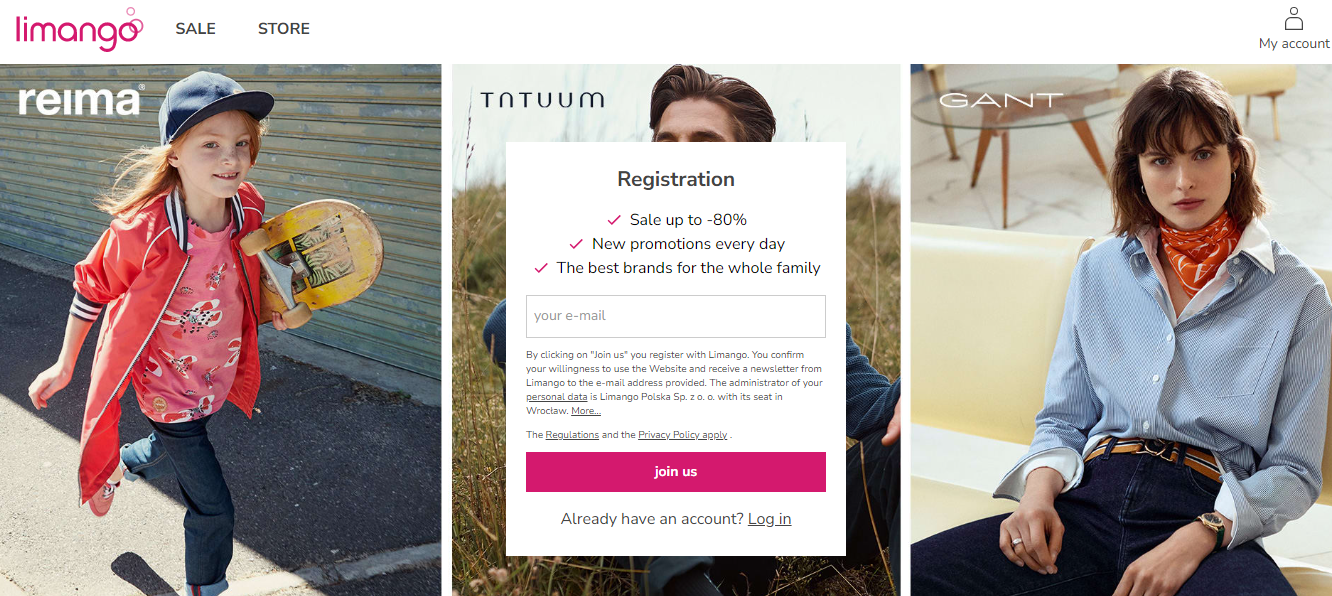 At Limango you will find many different items, but the range mainly focuses on clothing. Young, old, man, woman; everyone can succeed! The website has a wide range of clothing with well-known brands, such as Vero Moda, Nike, Esprit, Jack & Jones et cetera. In addition to clothing, they also sell interior and kitchen accessories, bathroom items and technical equipment. The concept is actually very simple: it is an outlet of different brands and you have to be quick, because there is only a certain amount of items.
Limango – in its own words – works exclusively with many brands for the introduction of new products or for the sale of seasonal products. Every day there is a different promotion at this company and is therefore slightly different from other online stores. The offers are valid for two to four days and they're gone. Because Limango wants everyone to be able to use a sales promotion, the remaining stock is indicated per item.
Pros And Cons
Pros:
A wide offer! New deals every day.
Good value for money
Reliable website
Secure SSL connection
Cons:
Delivery takes a relatively long time; two to four weeks
Automated processes in customer service
Not available by phone
Register with Limango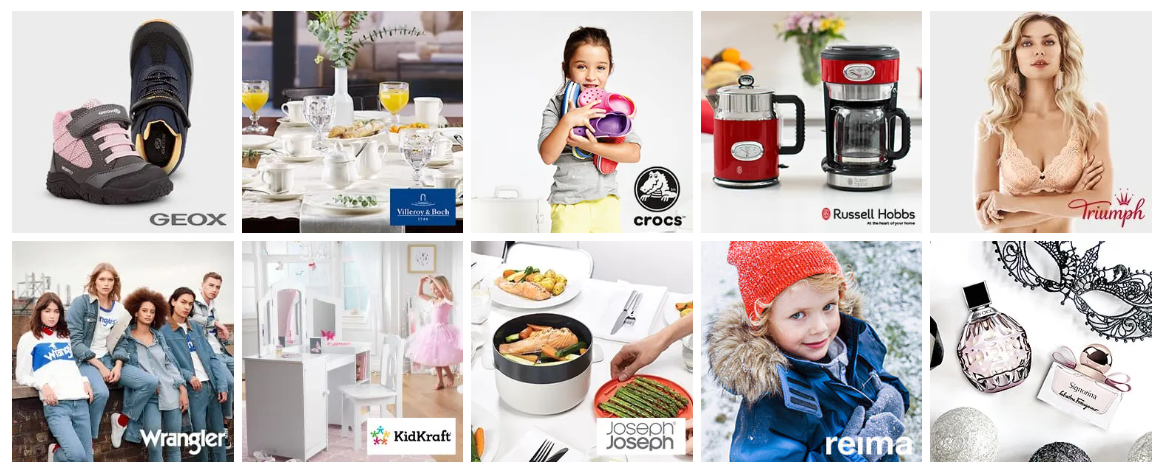 Because the numbers are limited, Limango asks you to register as a customer, so that you do not miss the offers. You can only use the promotions and offers if you are registered. Registering with Limango is very easy. You enter your e-mail address with which you want to register, you will then receive a confirmation e-mail and after confirming you have direct insight into all promotions and offers.
Is Limango reliable?
The German company was founded in 2007 by Sven van den Bergh, Martin Opensider and Johannes Ditterich as a shopping club. Since 2009, Limango has been part of the German trade and service group OTTO Group. As of 2013, Limango has been integrated into the MyToys Group, which also falls under OTTO Group. The webshop Limango has been active in the Netherlands since 2011 and in France since 2016. Currently, Limango is active in five European countries and their headquarters are in Munich. Meanwhile, Limango has more than 2,500,000 members spread all over Europe and they strive to offer as many favorite brands as possible at a substantial discount.
Despite that, Limango.pl is not yet very well known in the Netherlands, they have a lot of choice, it comes across clearly and the site is safe to use. They have a trusted shop quality mark, a secure SSL connection that protects your data and Post-NL as a shipping partner.
However, delivery would take some time (this seems to be part of their business model) and customer service would not always be a bed of roses. A potentially complicated return process would also raise some questions. But, in general, the reviews and findings have been positive.
Offer: which products does Limango sell?
The Limango range with more than 2500 different brands includes clothing, accessories, shoes, children's shoes, children's clothing, kitchen appliances, gadgets, toys, baby equipment and other electronics. In short: something for everyone. Below we explain some categories.
Home decoration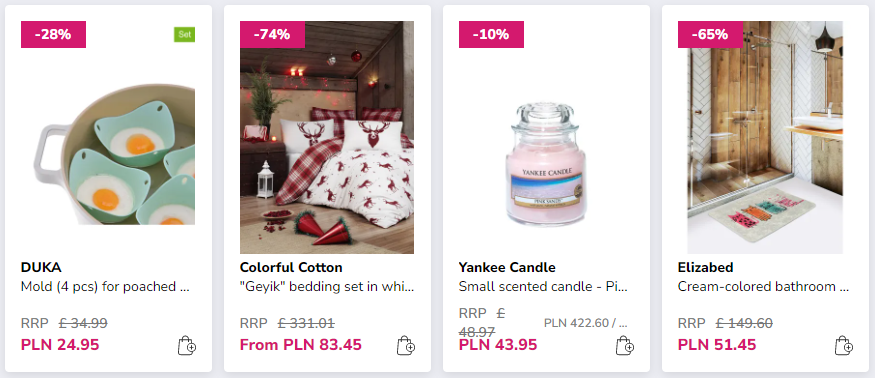 Ready for something new at home? At Limango you will find nice paintings, vases, flower pots and storage boxes from different brands for various prices. You can find funny gadgets that you can give as a gift to yourself or someone else. Prices range from cheaper brands to more expensive brands.
Children's toys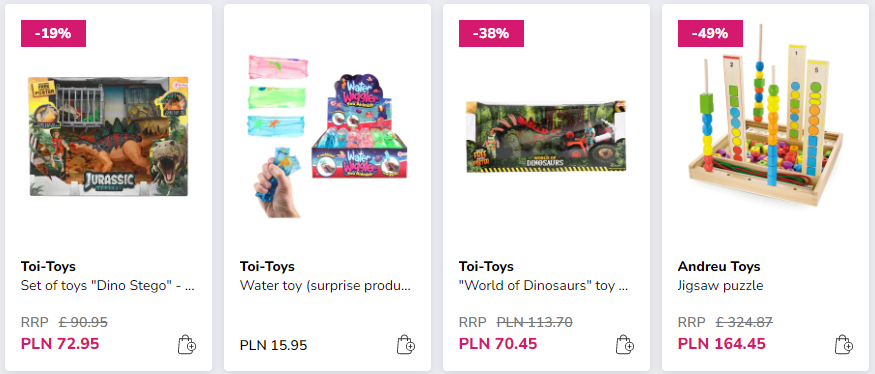 If you have kids, it's a given that your kids can never have enough toys. One block box is used more often than the other, but there is no shortage of toys. At Limango you can buy toys and games from different brands (for example from Intex and Toi-Toys) for various prices. If you see a nice offer for a good price, don't hesitate and buy it. You always make another child happy with a toy or a game. And so you always have a nice gift in the house for a children's birthday.
Clothing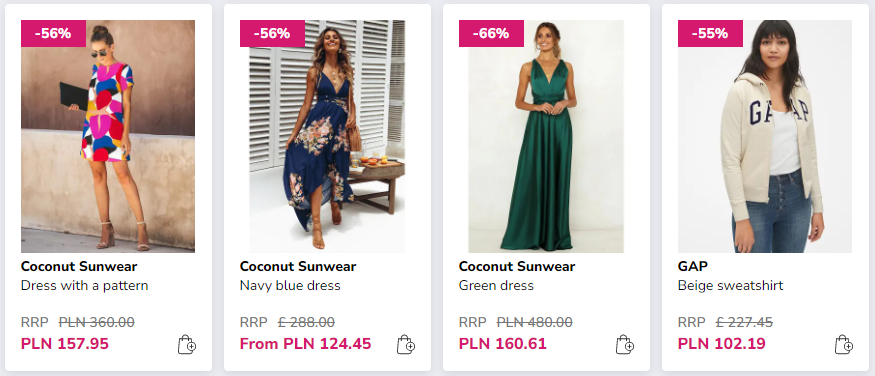 The biggest offer is in the clothing. You can indulge yourself at Limango for women's, men's and children's clothing. The nice thing about Limango is of course the variety in brands and prices. You can find a nice dress for €15, a nice shirt of good quality for €40 and a set of cute children's clothes for €20. For men you will find clothing from Levi, Superdry, Jack & Jones and The North Face. For women you will find brands such as Only, Vero Moda, Selected Femme, French Connection and Misguided. These are generally good quality brands and you can definitely see that when you wear them.
Quality in general
Limango sells clothing and articles of different brands for various prices. The quality of these brands is generally good. The fabrics are of good quality and the finish professional. Normally you pay a higher price than what Limango offers it for. It is of course not said that a well-known brand brings good quality, but our experience has taught us that you do pay a higher price for good quality. In addition, an A-brand is an A-brand for a reason; so, you should also expect a higher quality than with a C brand.
Where do Limango's products come from?
Limango functions as a kind of closed shopping community, also known as shopping club or private shopping club. The company also has a special range, which you only have access to if you have registered. This special range of goods (the Private Shop) are residual stocks, surpluses, returns or batches from previous seasons.
The orders from the Private Shop come directly from the supplier and Limango has the items from the Outlet ready in the sorting center. For this reason, items from the Outlet are delivered earlier than those from the Private Shop. Limango's suppliers are located all over Europe. The delivery time is therefore also different.
Why is Limango so cheap?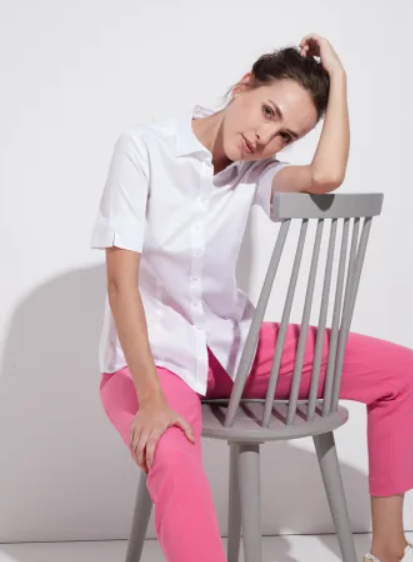 A logical question as far as we are concerned if you offer top products so cheaply. The answer to that question is actually quite logical. Each sales promotion lasts for a few days and after the promotion the items are ordered simultaneously from the manufacturer. For that reason, Limango does not have to store the products in expensive storage and can offer a lower price. The method they use, on the other hand, means that you have to wait two to four weeks for your order.
Customer service
If you experience problems with your order or if you have a number of questions, please contact customer service. The Customer Service section on the website is divided into 3 menus: Contact, Frequently Asked Questions and Delivery & Shipping Costs. We went to see them all.
Contact
You can ask questions or send a message about the topic you have chosen by means of a contact form that you can find under the heading contact. The topics are: Limango, use of the Limango website, your order, privacy, tips for sales promotions, collaborations, press questions, membership and other questions. After entering your name, e-mail address and telephone number, you send the message, after which you will be contacted after a certain time. It has not become clear after how long you will receive a message back.
FAQ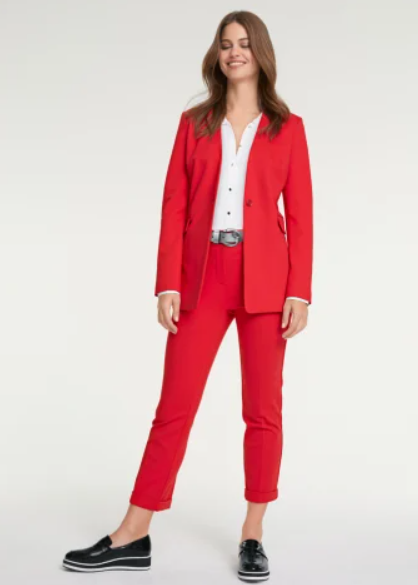 On the frequently asked questions page you can find answers to your questions regarding your payment, ordering from sales promotions, your account, returns, sending and receiving, about limango and contact and vouchers. Do you have a specific question that you can't find the answer to in the FAQ? Then you can contact us via the contact form mentioned above.
Limango strives to provide the best possible service. If something has nevertheless happened that causes you to have a complaint, you could send an email to [email protected]. Limango tries to respond within 24 hours. However, customer experience about the response time is divided. With one customer there was a response within 24 hours and with the other there was no response at all. We can't put our finger on what the reason is.
Payment options
If you have placed an order, you must of course pay for it. At Limango you can pay securely with iDeal and PayPal. With both options you have to pay in advance. If you wish to pay with your credit card, choose PayPal. Via PayPal you can pay with an account with a credit card. Your credit card must be linked to your PayPal account. If payment is successful, your money will be debited from your account under the name 'Stichting Derdengelden Buckaroo regarding limango.pl. Payment is 100 percent safe via secure SSL encryption.
Guarantee
Limango indicates that all items you order from them come with a warranty. What the warranty period is and who the relevant contact person is in the event of a defect, depends on the manufacturer and the type of item you have ordered. Limango asks you to send an e-mail again to the above-mentioned e-mail address to report a defect and so that a solution can be found together with you.
Shipping options
Shopping cart fully loaded and paid? Then it's time to wait. The orders from the Private Shop and the Outlet are both shipped separately, because the items from the Outlet are already ready in the warehouse and the orders from the Private Shop still have to come from the supplier. Limango's suppliers are located all over Europe and therefore the delivery times are different.
Because the items are ordered from the supplier immediately after the sales promotion, Limango does not have to store them in an expensive department store. That way they can keep prices low. As soon as the articles have been received from the manufacturer, they will be packaged, sent and delivered by Post-NL. The package is offered once by Post-NL and then goes to the nearest Post-NL pick-up location, where you have seven days to pick it up. All in all, take into account a delivery time of approximately two to four weeks.
The shipping costs are €3.95 per order. For an order that has left the Private Shop or Outlet at the same time, shipping costs will only be charged once. The amount of the shipping costs does not depend on the number of items you buy and applies to your entire order.
Return Policy & Refund at Limango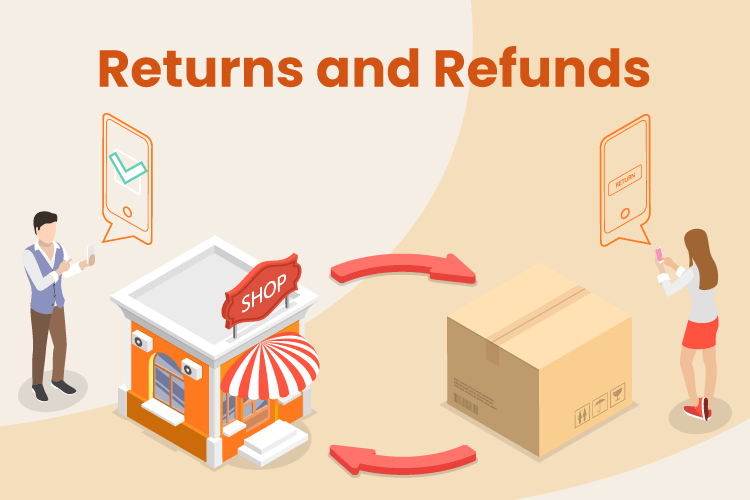 Returns of purchased items must be made within 14 days. To do this, you must register your return shipment via your account. You do this by clicking on 'my orders' and then on 'register return'. There you can create a return form.
Print out the return form, put it in the return package and stick the return label on the package. You then hand over your package to your Post-NL post office and the package will be returned. After the return shipment has been delivered, it takes a while before it arrives at Limango again and can be processed. Processing the return and refunding the purchase amount normally takes two to three weeks. The return costs are €5.70 and will be deducted from the amount to be refunded. The money will be refunded to the account with which the order was placed.
Underwear, swimwear, earrings, perfume, cosmetics and products with a limited shelf life (for example flowers and food) cannot be returned.
Mango App
In addition to the mobile version of www.limango.pl, Limango also has an app. This app is available for download on Android and iOS and is easy to use and easy to navigate. After logging in with your details, you will receive an overview of current and upcoming promotions. Just like on the website, you can search for products in the Outlet Shop and add them to your shopping cart.
Value for money
At Limango you will find nice clothes, accessories, toys and home decoration for a low price. You can only purchase these products within a certain time frame, so it is important that you are on time. Every day the offer is different and you could just find beautiful pearls among them. You will find products from different brands with a hefty discount. A jacket that normally costs €100 could cost €30 at Limango. That is their policy and their advantage; they offer products of good brands and good quality at a low price. As far as we are concerned, the price/quality ratio is therefore in balance.
Discounts and offers
Limango is a discount and offer site. All products you will find there are already offered with a hefty discount, sometimes up to 80%! You could, however, receive a €10 welcome voucher upon registration. This can be returned to Limango 7 days after receipt and is valid with a minimum spend of €40.
You can also invite friends and family to become a member of Limango. Your friends and family will receive a voucher worth €10 immediately after registration and after the first purchase of your friends and family you will receive a voucher of €10. You can redeem this at the checkout of your shopping cart. However, keep in mind that vouchers can have different conditions. For example, it is possible that a voucher can only be used from the moment that the order from a sales promotion has reached a certain total amount or that the voucher has a limited validity. Some vouchers are only valid in combination with certain promotions. So pay attention to that!
To buy or not to buy at Limango?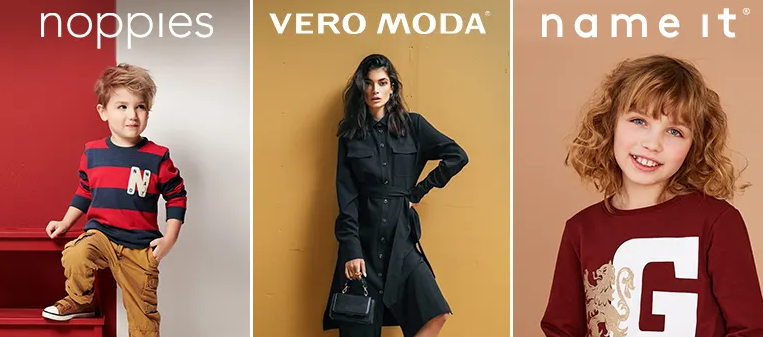 Limango sells a lot of articles in various categories. You have come to the right place for a new outfit, but also for children's toys and home decoration. Limango offers these products of relatively good quality at a low price. You do need to register for this, because they want to create a Private Shopping experience. If the ordering and delivery go well, then there is virtually nothing to worry about. However, we have also read several stories about less good experiences.
Customer service is not always easily accessible and there is no telephone number. Delivery also takes a while, but this is also acceptable because some products have to come from another European country. All in all, our verdict is: it may take a while, but if the delivery goes well, you definitely get your money's worth.
Tips for buying at Limango
Use this webshop to buy designer clothes and accessories at low prices.
Measure your own size well in advance, so you can be sure that you order the right item in the right size.
Do not assume that you will receive your package within a few days; take into account a delivery time of two to four weeks.
Best alternatives to Limango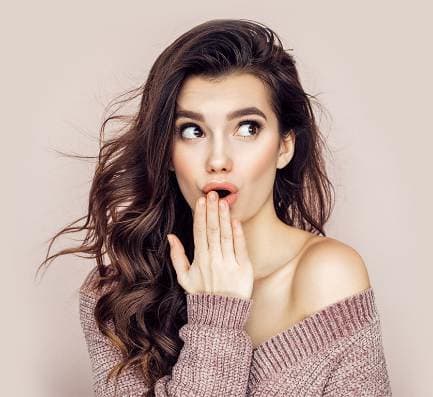 Zalando Lounge
Online fashion and shoe store Zalando organize exclusive sales under the name Zalando Lounge. Only members of Zalando Lounge have the opportunity to buy exclusive fashion and shoes from top brands at a very competitive price.
Sale-Exclusive
Vente Exclusive is comparable to Limango. This exclusive webshop organizes online private purchases of well-known clothing and lifestyle brands for its members. Vente-Exclusive works together with various A-brands and can therefore offer its members designer fashion at a high discount.
Westwing
Westwing is an exclusive shopping club focused on interior design. Think of special furniture, colorful accessories and luxury kitchen appliances. Ready for something new at home? Then be sure to take a look at Westwing.