About Kurt Geiger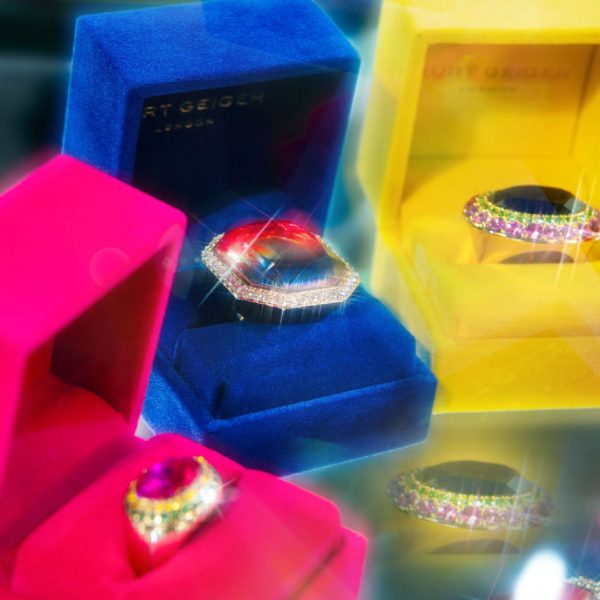 If you're a novice trendsetter, you probably think that all designer brands look the same. With that being said, I'm sure you can spot Kurt Geiger from a mile away amongst big names like Balenciaga, Prada, and Louis Vuitton.
This contemporary British retailer is unapologetic when it comes to glitz and glam, as its apparel, shoe, and accessory collection are all decorated with vibrant sequins and colors.
Since Kurt Geiger is considered a main-lister in the fashion lineup, is it all that surprising that the brand has 449k followers on Instagram? They've also made it in the news, including magazines like Who What Wear, Hypebeast, and Vogue. There's also a chance you've spotted celebrities wearing their clothing, such as Rihanna, Gigi Hadid, and Kendall Jenner.
Looking to add a few statement pieces to your wardrobe? Perhaps this brand can bring the 'pop!' and 'bam!' Stay tuned, as this Kurt Geiger review will take an in-depth look at the company, best-selling products, customer ratings, promotions, and more to help you decide if they're worth checking out.
Overview of Kurt Geiger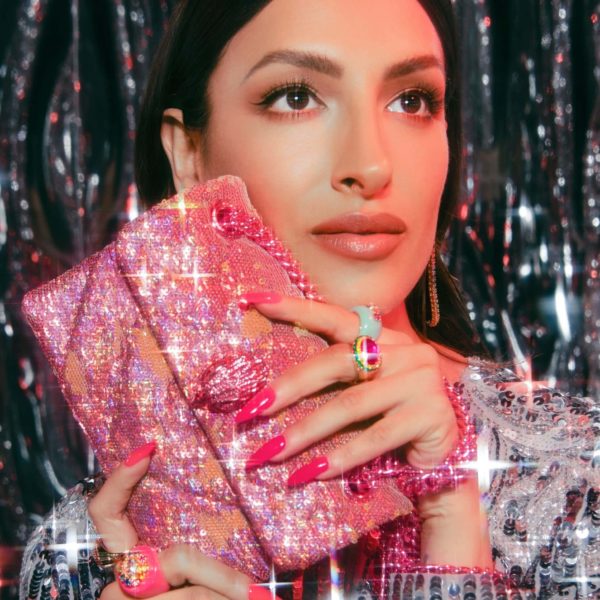 Boring has no place in fashion, and no one knows this better than founder Kurt Geiger. In an industry that celebrates individuality and creativity. He decided to push the boundaries of modern-day apparel.
In his own terms, Geiger sought to make clothing, shoes, and accessories more daring and exciting by adding "crystal embellishments, exaggerated bows, an abundance of pearls, and vintage-inspired hand-sewn appliques." In short, he banked on maximalism.
From its humble flagship boutique in 1963 London, Kurt Geiger went on to be one of the most celebrated fashion designers of this century. Today, this luxury house has over 70 stores and 170 department boutique concessions globally.
Before we get into this Kurt Geiger review, let's go over some initial highlights:
Highlights:
A wide selection of apparel, shoes, bags, and accessories for men and women
Considered a reputable brand within the fashion industry
Provides an eco-friendly collection comprised of recycled shoes and accessories
Positive customer reviews
Free shipping and returns on all orders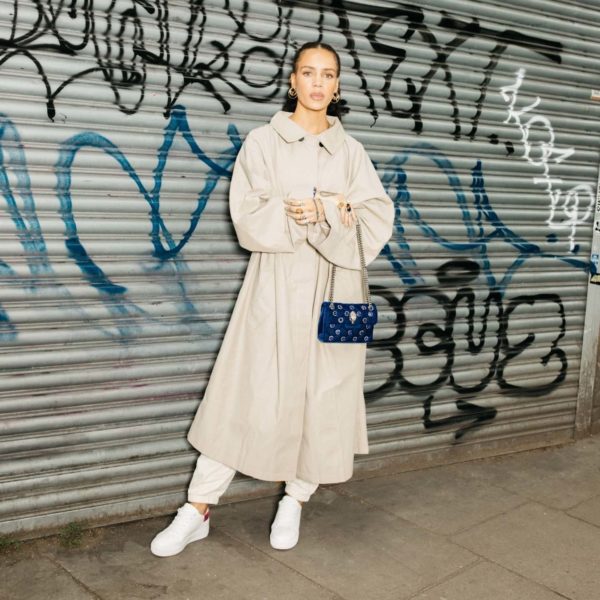 Coco Chanel once famously said, "Before you leave the house, look in the mirror and remove one accessory." While some abide by this fashion rule, Kurt Geiger is literally dying of laughter in the corner.
This luxury brand is anything but minimalistic, as they're not afraid of marrying vibrant colors, abstract silhouettes, and excessive embellishments all into one. If anything, they're meant to be worn as giant statement pieces and not just a humblebrag.
Kurt Geiger is home to several fashionable fits for men and women. This includes clothing, shoes, accessories, and bags. If you're new to this designer brand, let this Kurt Geiger review provide a virtual catwalk of what to expect. Here, we'll feature a few of the company's all-time favorites for trendsetters to compare.
Kurt Geiger Shoes Review
So, what's the occasion? Are you jet-setting to a luxury ski resort, or is there an extravagant cocktail party in Havana? No matter the event, Kurt Geiger has a broad assortment of stylish shoes that are ripe for the picking. This includes heels, winter boots, sandals, slippers, mules, and more.
Unless you're set on a particular design, this Kurt Geiger review will spotlight a few of our faves that are definitely worth some major consideration. Trendsetters, get ready to drool.
Kurt Geiger KG Vegan Loaded 2 Review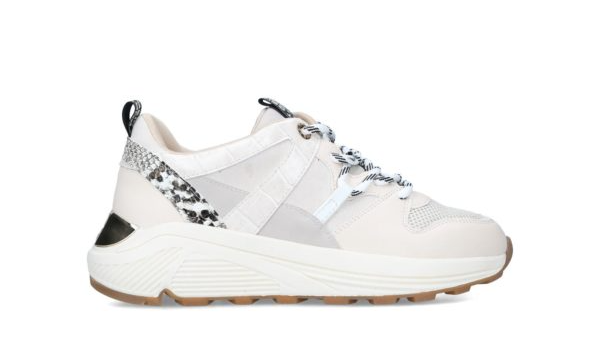 The white sneaker trend is not over yet. With the onslaught of Filas and Air Force Ones parading every sidewalk, it can be quite easy to fall out of favor with this fad in record time.
Fortunately, the KG Vegan Loaded 2 shoe offers that quintessential shade while keeping things elevated with its unique silhouette. These kicks feature a slanted platform, a contrast tan tread, a mesh toe, reflective backing, and adjustable striped laces.
The completely vegan Kurt Geiger shoes collection will definitely hit a home run with any L.A-born fashionista. We don't recommend wearing the KG Vegan Loaded 2 during hour-long hikes due to its cream finish, but it'll make an excellent addition to your athleisure ensemble.
Best paired with yoga pants, a sports bra, and a zip-up hoodie, these sneakers retail for $65 instead of its $134 markup.
Kurt Geiger Bond Review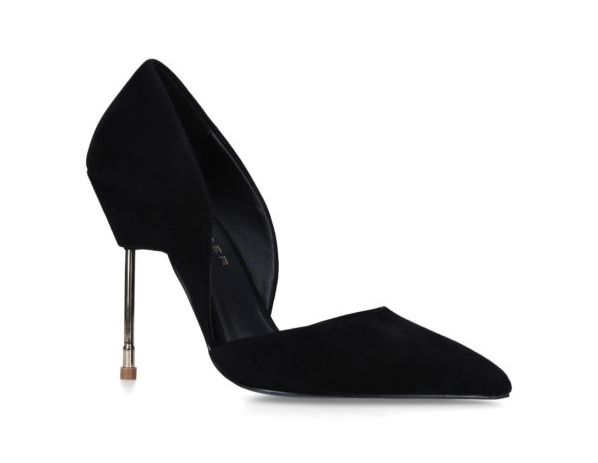 The name's Bond; Kurt Geiger Bond. While I don't imagine James rocking these during his next action-clad mission, these sharp stilettos are definitely on par with Paloma or Dr. Madeleine Swan's look in No Time to Die.
Its silhouette embodies a slightly mysterious and sultry look, which is probably due to its matchstick metal heel, suede upper, and softly curved arch near the ankle.
Make no mistake; these heels are definitely not for fighting—but they'll seriously make a stab at any brooding enemy if needed. Offered at $202, the Bond heel can make an alluring addition to any high-profile ensemble.
Kurt Geiger Chelsea Mule Review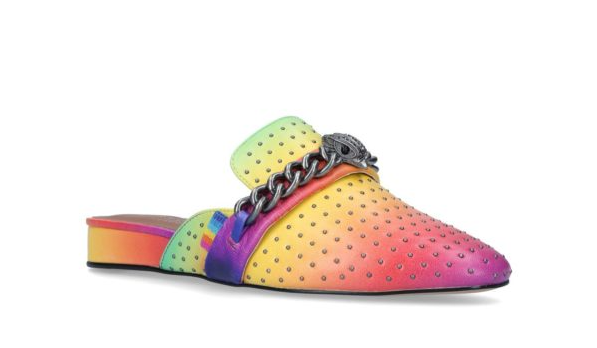 The Chelsea Mule is something that either Willy Wonka or the Mad Hatter would have in their wardrobe. It's quite vibrant in color, as these slip-ons feature an ombre rainbow, studded detailing, and a decorative chain upon the upper.
Finished off with a slight heel for added pizzazz, these kicks will definitely bring all eyes down to the ground. With that in mind, it's best to 'spread the joy' to other parts of your outfit as well.
This Kurt Geiger mule requires an equally bright ensemble in order to match. Whether it's for Pride or an extravagant New Years Party, we suggest a Harry Styles-inspired outfit composed of pink pants, a white collared shirt, and his rainbow patchwork sweater on top. Luckily for you, the Chelsea Mule is at a steal for only $93 instead of its original $202.
Kurt Geiger Handbags Review
Ask any trendsetter around, and they'll tell you: Bags can either make or break an outfit. If you're missing a little somethin' somethin, chances are that you need a matching purse to complete your look. At Kurt Geiger, customers can find an array of stylish clutches, carry-ons, and pouches fit for any event.
Moving forward, this Kurt Geiger review will highlight a few of the brand's best-selling purses down below.
Kurt Geiger Leather Soft Wallet Review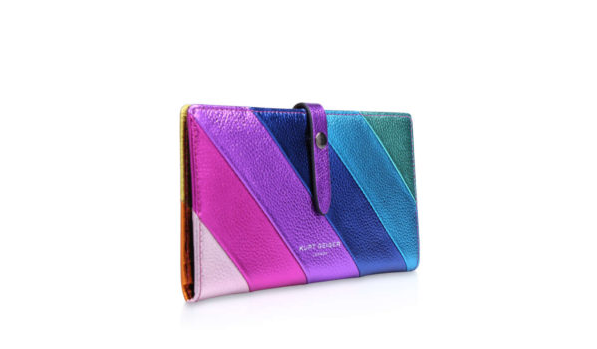 The Leather Soft Wallet from Kurt Geiger is giving me major Willy Wonka vibes due to its vibrant selection of colors.
Designed in a striped array of metallic hues, this compact pouch is enough to store all your debit cards, loyalty vouchers, and loose cash. Best of all, its bright colors can help you find your wallet at ease amongst the other necessities tucked away in your bag.
Of course, all billfolds should be accompanied by a fashionable purse. We suggest splurging on at least one of the Kurt Geiger handbags they have on sight. The Leather Soft Wallet sells for $94, which leaves you a bit of room to start saving for a luxury carry-on in the future.
Kurt Geiger Eagle Zip Around Wallet Review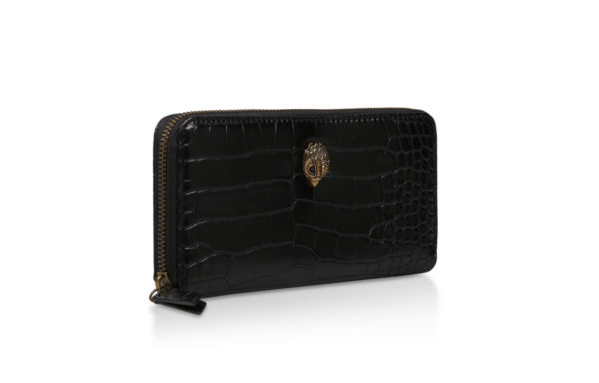 The Eagle Zip Around Wallet harbors all the class, elegance, and sophistication that you can't get from any ordinary billfold. Offered in faux crocodile leather, this dark chocolate pouch comes with a decorative eagle head embellishment for an added touch of glamour. It's the kind of carry-on that Holly Golightly would definitely have in her purse.
Built with card placeholders and a nifty inside pocket for cash and coin storage, the $80 Eagle Zip Around Wallet will undoubtedly impress any store clerk during your luxury shopping extravaganza. Of course, we also recommend pairing this beauty with one of many Kurt Geiger bags they have online.
Kurt Geiger Bags Review
Unless you're brave enough to store your wallet in your pocket, it's best to get a matching purse to secure all of your essentials. By no means are we suggesting any ordinary canvas carry-on, as it can be a great excuse in splurging for something fancy. I'm not sure who said it first, but everyone should save up for at least one designer bag in their lifetime.
If you happen to follow this belief, let this Kurt Geiger review recommend a few notable contenders that are worth a second glance. This may include the iconic crossbody bag or the traditional clutch.
Kurt Geiger Loanne Backpack Review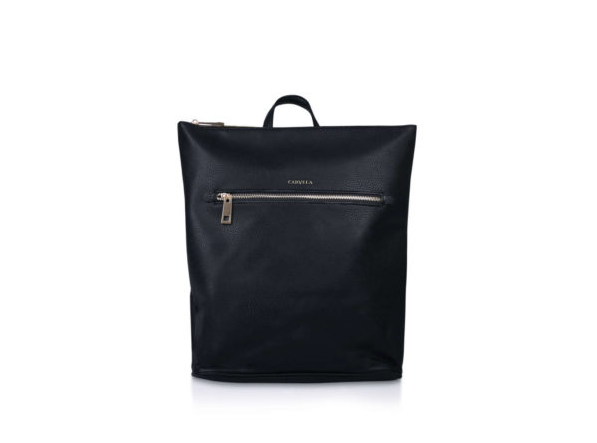 The Loanne Backpack is reserved for those who don't like the look of traditional backpacks. If anything, this carry-on resembles a tote due to its unconventional silhouette. This stylish alternative comes with black textured leather, adjustable shoulder straps, a front pocket with gold metal hardware, and a bucket-style exterior.
Due to its size, this carry-on can definitely accommodate a small laptop, a skinny water bottle, and maybe a few notebooks. Considered a great add-on for 2-hour lecture days or speedy errands, the Loanne Backpack retails for only $53. You should know that it initially sold for $107.
Kurt Geiger Micro Kensington Review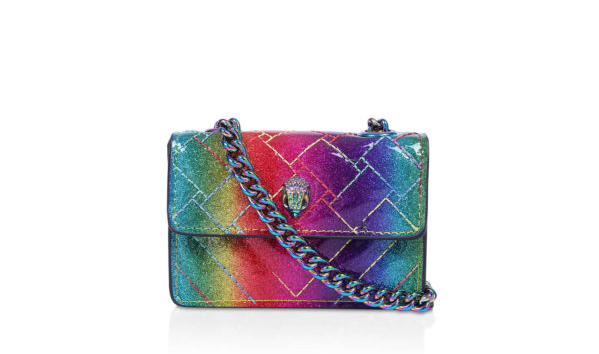 Lizzo called; she wants her Kurt Geiger Micro Kensington bag back. Considered a homage to the tiny purse craze of 2020, this comically small carry-on will probably fit only a mint or two.
If you don't know anything about this trend, it started off when Lizzo fashioned the Jacquemus bag during the AMAs. While it's not very practical in storage, this purse can definitely make for a cute accessory.
Designed with a sparkly rainbow gradient, this petite purse comes with an eagle head emblem, intricate stitching details, and a chunky metal chain to match. Unfortunately, there's nothing small when it comes to the price of the Micro Kensington bag, as it's offered at a whopping $66.
Kurt Geiger Boots Review
Whether it's for fall or winter, the right kind of boot should put you in a stomping sort of mood. Thankfully, Kurt Geiger provides a wide assortment of chunkies, lace-ups, and stiletto-type booties fit for any boss babe.
Can't settle on a design? This Kurt Geiger review will highlight a couple of the brand's hottest picks within its boot collection.
Kurt Geiger Jilly Review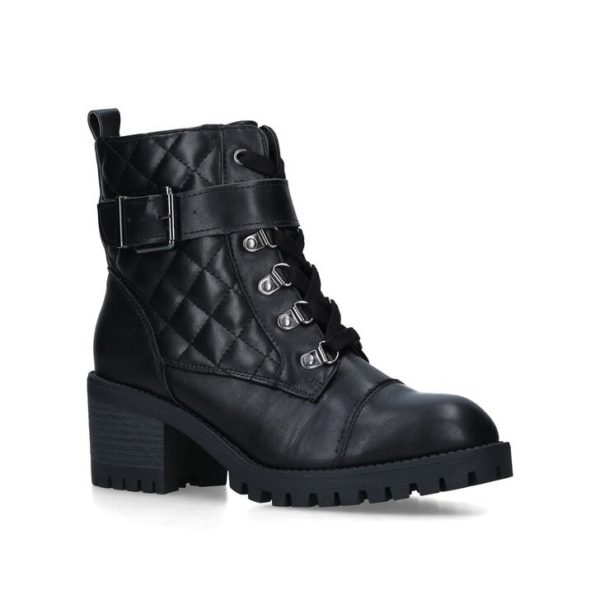 The Jilly ankle boot is something that 'your mom just won't get' due to its grunge-style aesthetic. It's not all studs and skulls, as these kicks come with an elegant quilted exterior.
For added detail, it also features a chunky outsole, the brand's logo on the back, and a lace-up detail on the front. These boots can undoubtedly make a rebellious statement but sophisticated enough to grant you access at any high-profile get-together.
In terms of styling ideas, we recommend pairing the Kurt Geiger boots with black tights, a white frilly dress, and a matching leather jacket for a butch-feminine kind of look. Currently, the Jilly ankle booties will set you back at a total of $80. It's arguably better than its original price of $161.
Kurt Geiger Carvela Strategy 2 Review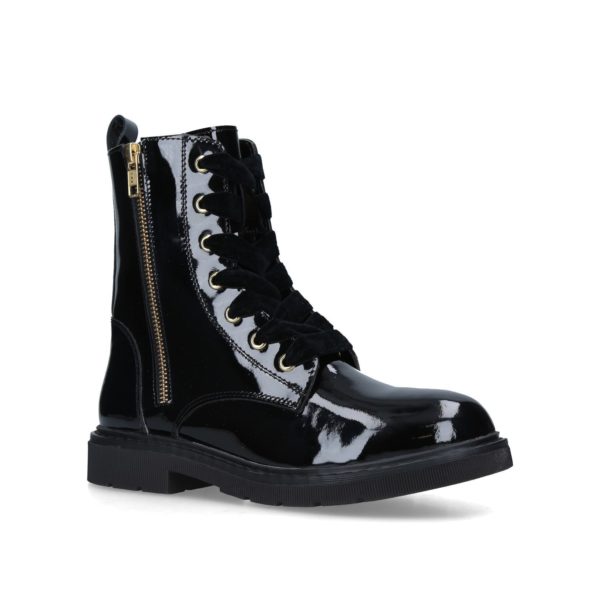 The Carvela Strategy 2 boots are considered a more elegant version than the traditional combat boot. These sophisticated shoes are made out of black patent material, which is offered in a glossy finish.
Built with gold metal hardware and velvet lacing, these kicks provide a feminine touch that will pair well with any frilly dress or skirt you have lying around.
If you're in the mood to dress up, this Kurt Geiger review suggests a pair of cigarette pants, a tucked-in blouse, and an autumnal trench coat to match. Currently, the $202 Carvela Strategy 2 booties are at a steal for $134.
Who Is Kurt Geiger For?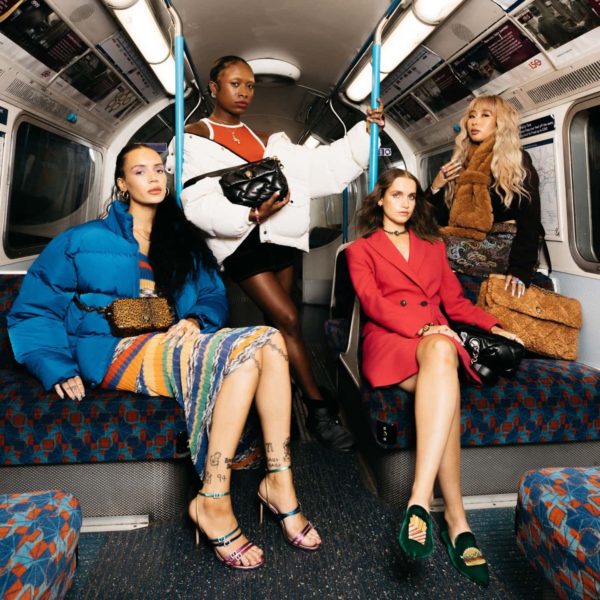 Kurt Geiger isn't for the weak. As you've probably already guessed by its expansive collection, this designer brand is suited for maximalist-inclined trendsetters.
From apparel to purses, they're known for their unapologetic use of color, abstract silhouettes, and embellishments. It's the type of company that fits nicely among big names like Gucci and Dolce & Gabbana.
Kurt Geiger Reviews: What Do Customers Think?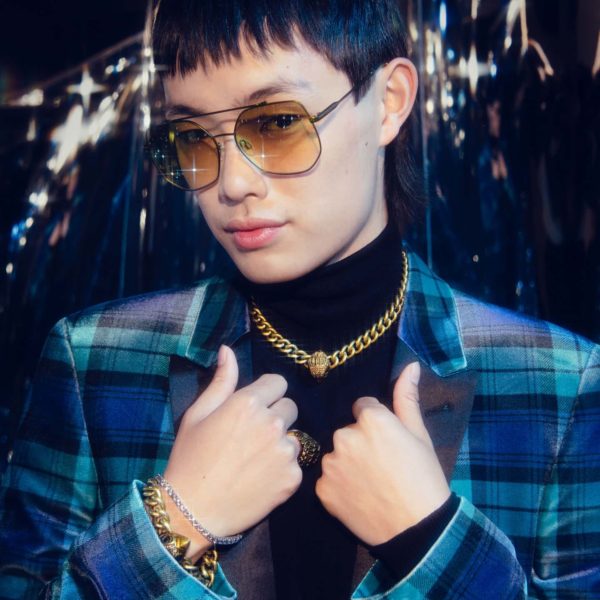 Kurt Geiger is commonly hailed as a 'maximalist godfather' within the fashion industry. With a title as presumptuous as this, you'd expect hundreds of rave reviews to be posted on the internet.
Fortunately, there is tons of positive feedback attributed to Kurt Geiger. While there are no comments listed on the company's official page, we will provide the ratings published on other websites such as Reviews.io, Trustpilot, and Zappos.
Trustpilot: 1,968 reviews with 3.5/5 stars
Reviews.io: 54 reviews with 2.4/5 stars
Zappos for the London Burlington shoes: 17 reviews with 4.2/5 stars
In most cases, a majority of customers agreed that Kurt Geiger lived up to their expectations. From apparel to shoes, it seems that the brand excels in quality, price, style, and comfort. Others reported positive experiences with the company's customer service as well.
"I purchased a pair of trainers that developed a fault after having worn them 3 times. I contacted the customer service department by email and within 2 days had a full refund in my bank with absolutely no hassle at all. Fabulous customer service which was quick, polite and very efficient," one customer wrote on Trustpilot.
"It's now my favorite go-to heel," one reviewer detailed for the London Burlington shoes. "I've walked up a few hills to appointments, wore them twice to the airport and during a training session where we got up several times for group discussions – I'm amazed that at the end of the day, my feet do not hurt."
Some independent blogs, such as Fashion For Lunch, also left a commendable review for Kurt Geiger. This is specifically towards the Kensington Bag, which proved fashionable and well worth the price.
"While I had this bag in my possession, it was great being able to inspect it for its quality and craftsmanship and I have to say, it's a stunning bag, lovely leather, lovely hardware and the finish is generally perfect," writes Fashion For Lunch.
Despite the glitz and glamor, this Kurt Geiger review did uncover some negative feedback online. In a couple of instances, buyers weren't happy with the quality of the brand's customer service. Some complaints detailed issues with the company's return and shipping policies.
So, what's the consensus? Is it worth checking out this designer brand? While there are some concerns regarding their customer service, this Kurt Geiger review suggests that you at least visit their website. If anything, it's probably best to see if they are sold in a department store near you to help prevent any frustrations with returns and shipping.
Is Kurt Geiger Worth It?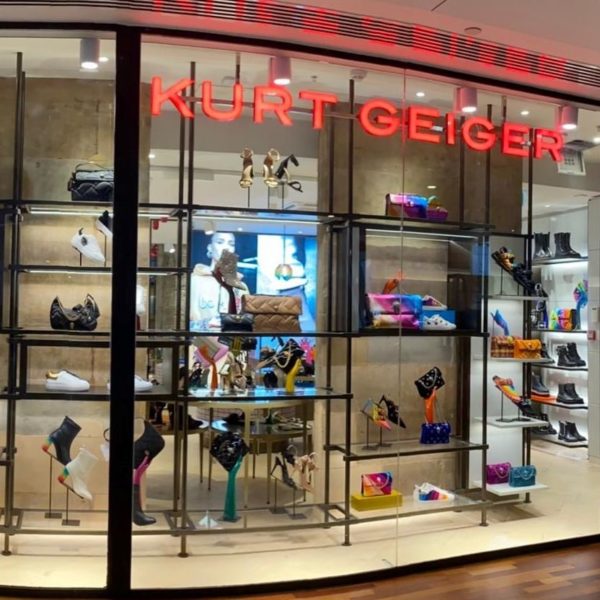 Kurt Geiger is the kind of brand that you'd treat yourself to after a big paycheck. In short, its vibrancy, use of color, and attentiveness to detail are something to be admired—whether that be a collectible or everyday product that can be used casually.
While it is expensive, you are making a solid investment. Their bags, shoes, and apparel can last for a decent amount of time—which is probably why a majority of customers report that they are well worth the money.
All in all, this Kurt Geiger review recommends that you at least give them a try, and who knows? Maybe you'll find a piece that speaks to your personality and aesthetic.
Kurt Geiger Promotions & Discounts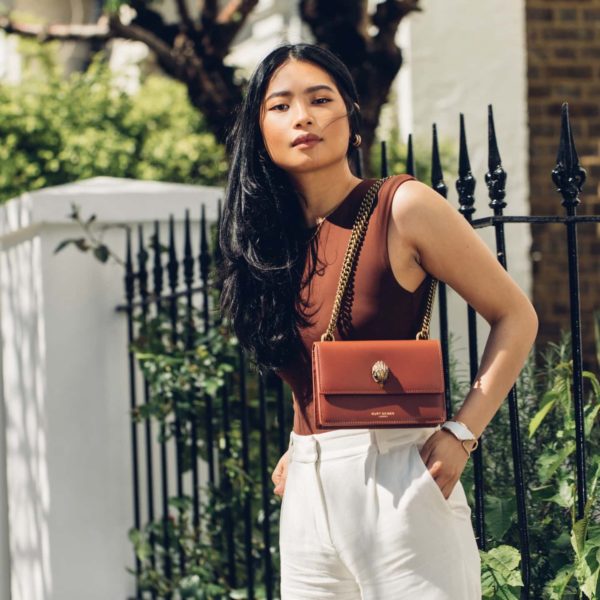 This Kurt Geiger review found out that they have a sale outlet in which select items are at a discounted price. The company is also doing a fall promotion where some products are 40% off.
If you're an NHS worker, the brand offers a complimentary 20% off your total order. Finally, customers can sign up for their newsletter to receive a 10% discount toward their final purchase.
Where to Buy Kurt Geiger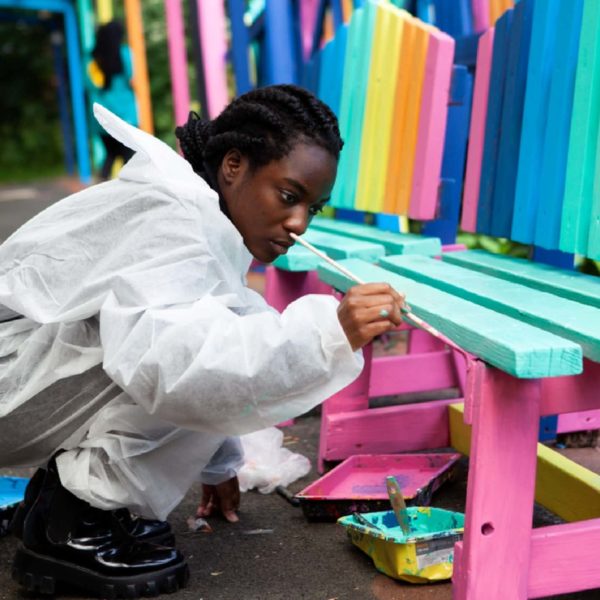 In love with a particular Kurt Geiger sneaker? Customers can head over to kurtGeiger.com to see what they have in store. You can also find them at select retailers, including:
Nordstrom
Farfetch
The Bay
Selfridges
Bloomingdale's
Asos
FAQ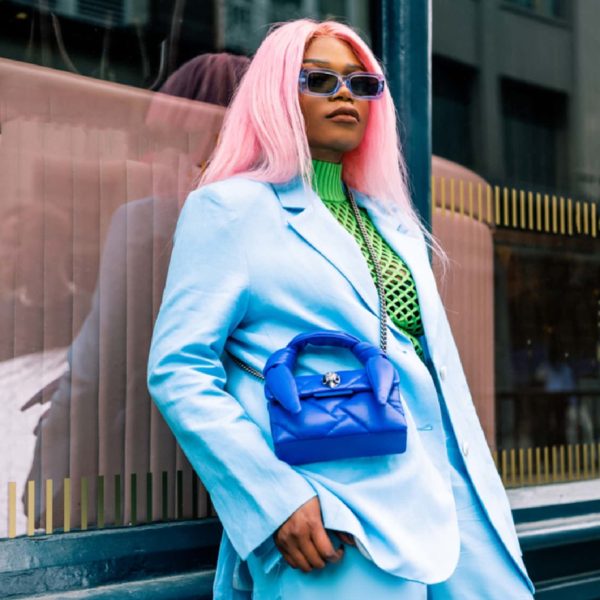 Who owns Kurt Geiger?
Kurt Geiger currently owned by parent company Cinven. It previously founded by, well, Kurt Geiger, obviously!
What is the bird on Kurt Geiger bags?
If you've shopped at Kurt Geiger before, you've probably noticed the eagle emblem decorating most of its bags. According to the brand, it represents 'courage, strength, and wisdom."
Does Kurt Geiger ship internationally?
Yep! Kurt Geiger ships to several countries, including Canada, Australia, and Denmark. If you live within the United States, you'll need to access the brand's American portal in order to shop at its website.
What is Kurt Geiger's Shipping Policy?
This Kurt Geiger review is happy to report that they offer free standard shipping on all orders. They also provide express delivery for a set fee of $20.
In terms of time frames, it typically takes 5 business days for packages to arrive. To help monitor the status of your package, the brand will issue a tracking number via a confirmation email.
What is Kurt Geiger's Return Policy?
Kurt Geiger offers a 30-day window for customers to send back their products. As of lately, the brand has issued an update on its return policy. According to the brand, "unworn online purchases made after October 29th 2021 can returned to us for a refund before January 15th 2022."
It's worth noting that face masks and snoods cannot returned for hygienic purposes. You should also know that they do not issue exchanges at this time.
Fortunately, the brand offers a free shipping label for buyers to use. To initiate the return process, customers must follow the instructions posted on the company's website.