Let's take a look a the two South Korean contenders that may soon join forces.
We shall start by saying that in a little while, this consideration may be a moot point as Korean Air is looking to take over its smaller competitor. However, the merger is yet to gain regulatory approval and it will be a few more years before a full integration. As such, there is still a basis for investigating how these two East Asian legacy airlines compare against each other.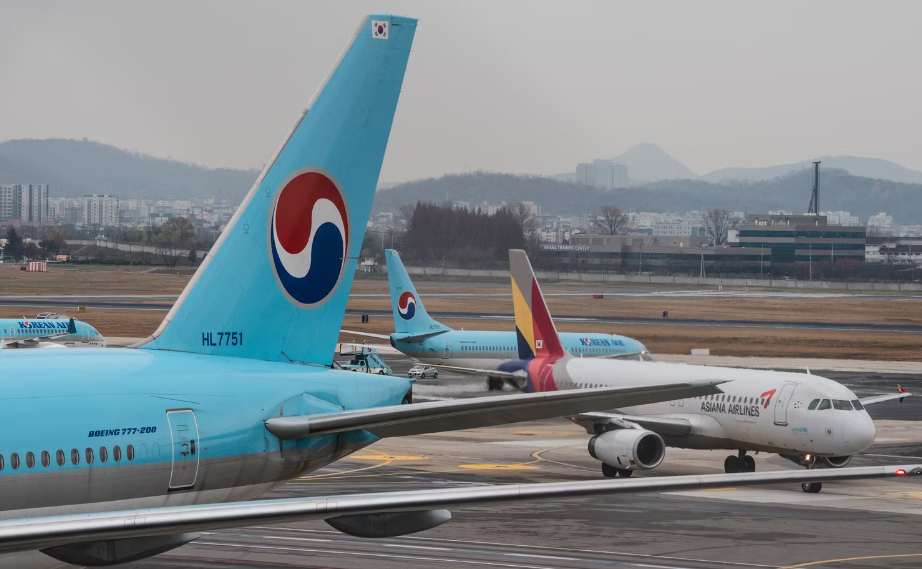 Home to both Asiana and Korean Air, South Korea has two dependable airlines for long-distance, full-service journeys. So how do they measure up against one another? This article is not a review of any particular cabin class. Instead, we'll examine various factors that might lead you to choose one airline over another in a more general sense.
Destinations
As of August 2022 and according to FlightConnections.com, Asiana Airlines currently serves eight domestic destinations and 61 international destinations in 24 countries. Domestically, Korean Air also operates to eight cities. However, for international departures, the flag carrier takes the cake with 90 destinations in 38 countries.
However, for travelers loyal to the Star Alliance, member airline Asiana connects to a network of more than 1,300 destinations in over 190 countries worldwide. Korean Air, a member of SkyTeam, is part of a network that offers 1,036 destinations in 170 countries. So, in the end, your preference might depend on whether you can go point-to-point or need to transfer through an alliance hub.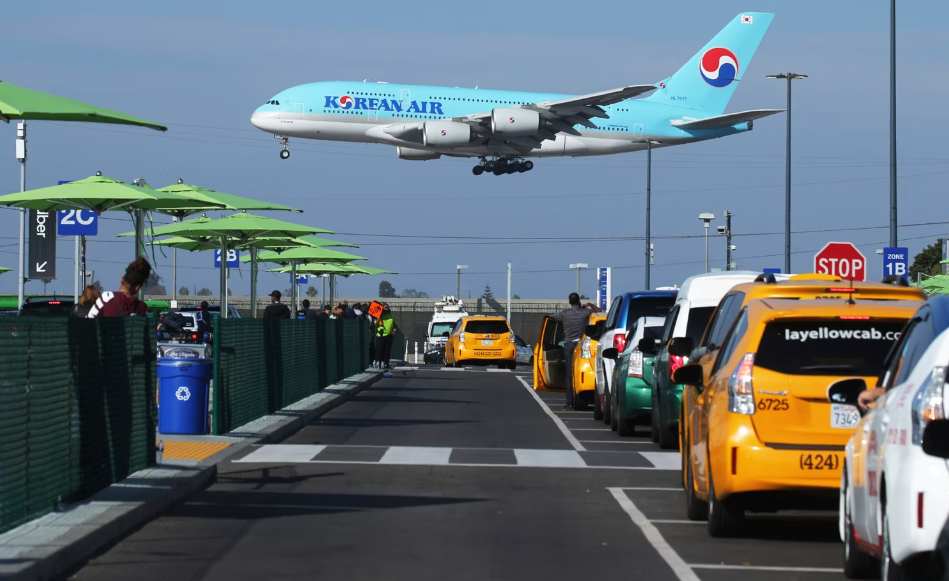 Fleet
Fleets have begun to come out of hibernation following the pandemic, if not entirely, then at least to a very large extent. Even widebodies are being utilized in large numbers out of South Korea again, despite traffic numbers still lagging far behind 2019 levels.
The number of destinations is a reasonably accurate reflection of which airline has the larger fleet. According to data from ch-aviation, Korean Air has 158 aircraft in its mixed fleet. As many as 30 of these are listed as parked, but the airline is operating all of its models, from the Airbus A220 to the Boeing 747-8 and the A380.
Meanwhile, Asiana has only about half of that at 80. Sixteen aircraft are still idle, but Asiana also flies three of its six Airbus A380s, operates five A321neos, and is expecting 20 more. Korean Air is also set to take 30. Asiana's fleet has an average age of 15.8 years, whereas Korean Air's jets clock in at 11.4.
Airbus A330s and Boeing 777s feature prominently in the fleets of the two airlines. However, Korean Air is one of the few commercial passenger airlines that went for the 747-8. In fact, Lufthansa and Air China are the only other airlines using the jet for passenger travel.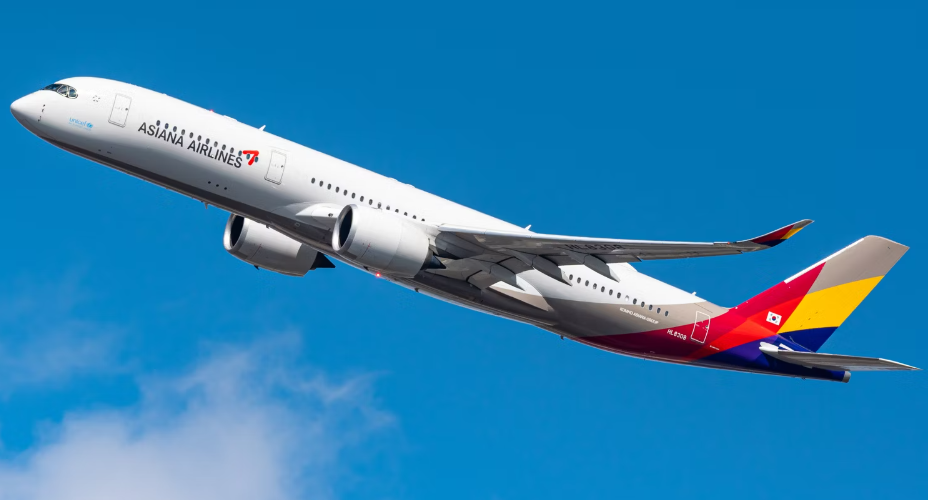 Present in the Korean Air fleet, but absent with Asiana, is the Boeing 787-9. For Korean, these are relatively new as they are only 3.6 years old on average. It has ten and is expecting as many, something that shouldn't be too long now that Boeing has been allowed to resume deliveries. On the other side, Asiana currently has 13 Airbus A350-900s, which are 3.7 years of age on average (and waiting for eight more).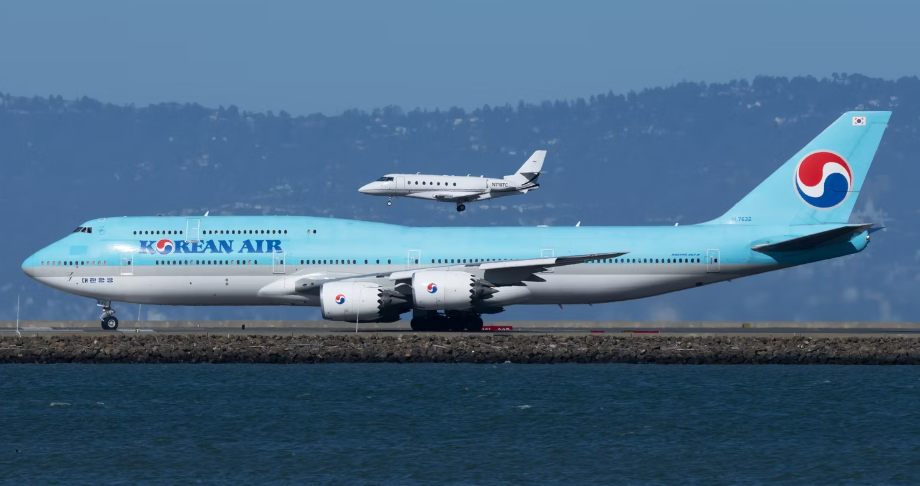 Inflight Service and Ratings
Ratings from various sources are quite interesting. SkyTrax rates both of the carriers with five stars. For the 2021 SkyTrax world rankings, Korean Air was in spot 22, while Asiana was not far behind in spot 25. SkyTrax reviewers themselves give both airlines 8/10, with many saying that Asiana's inflight (English) entertainment seems limited.
Meanwhile, TripAdvisor reviewers gave Korean Air an average of 4.5 out of 5, while Asiana only gets a 4.0 rating. Trip Advisor members gave higher ratings to Korean Air for customer service, cleanliness, and the check-in/boarding experience.
A few reviewers who have flown Asiana's business class remark that both the A350 and A380 experience is nothing remarkable with mediocre food and a slightly above-average hard product. From economy to first class, people who have flown on Korean Air seem to really love their experience.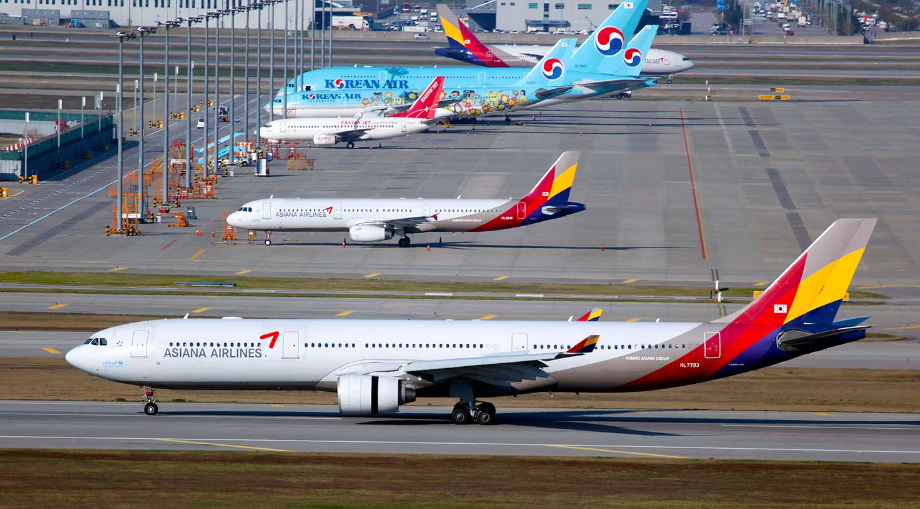 Conclusion
From all the data presented, it appears that Korean Air is the better airline in South Korea. The combination of mostly positive reviews and the number of destinations offered makes the airline the one to beat. Of course, as we stated at the beginning of this article, the two could soon join to form one mega Korean carrier and become more streamlined. Until then, the choice is yours.