About Jurllyshe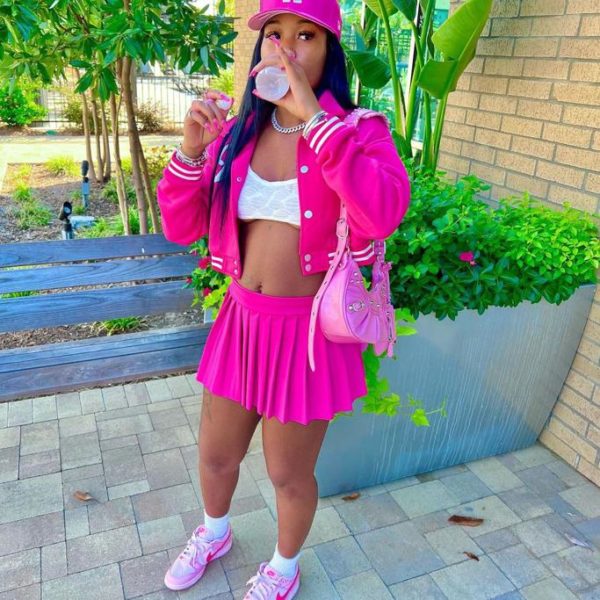 Although there are a few good brands out there with clothes tailored for Black women, one stands out for both its affordability and its use of social media and influencers for feedback to improve and promote their clothes.
This strategy gained Jurllyshe more than 150K Facebook followers, 538K on Instagram, and an amazing 23.3M views with #jurllyshe on TikTok.
In this Jurllyshe review, I plan to take a deep dive into this brand so that you can make an informed decision before you buy. I'll look at their promotions, products, customer reviews, and all the relevant FAQs your heart could desire.
Overview Of Jurllyshe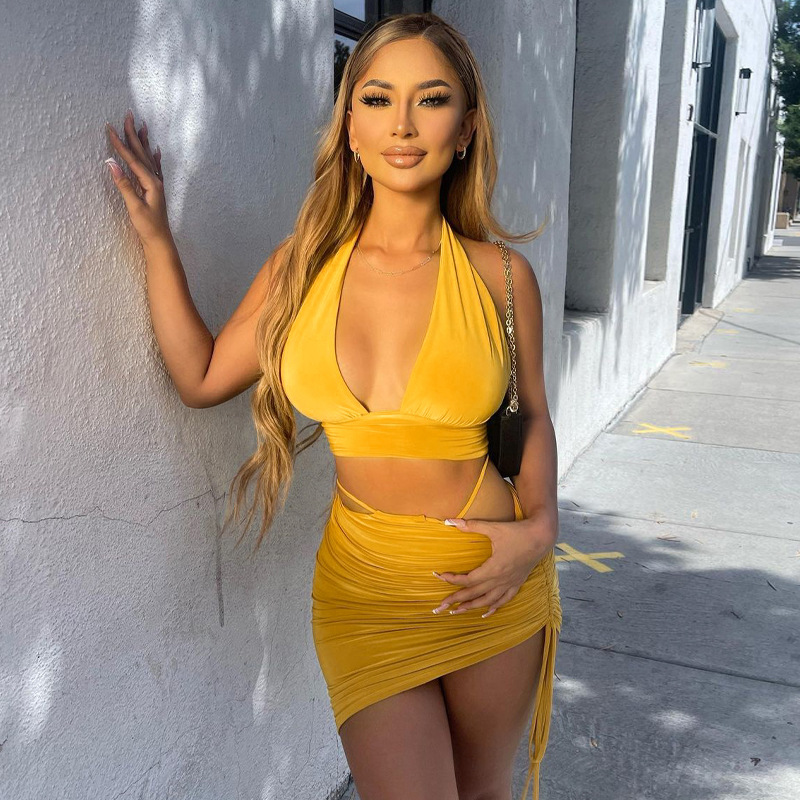 Founded in 2017 as AfricanMall, Jurllyshe is an online shop dedicated to selling clothes that flatter the range of shapes of Black women.
In 2020, they rebranded to Jurllyshe with two intentions in mind. Under Jurllyshe, they put out ideas for new clothing, that followed the trends on social media and got feedback from many women, especially social influencers.
Incorporating the feedback into their designs meant that every Jurllyshe item is a homerun. Using social media and these influencers to promote their products helps to keep the cost low and has turned Jurllyshe into one of the most popular clothing brands for Black women globally.
Their hashtag on TikTok has more than 23 million views.
The second reason for their rebranding is that they wanted their clothes to reflect a woman's best self. Jurllyshe stands for — J(ust) ur (you are) (Rea)lly she.
Highlights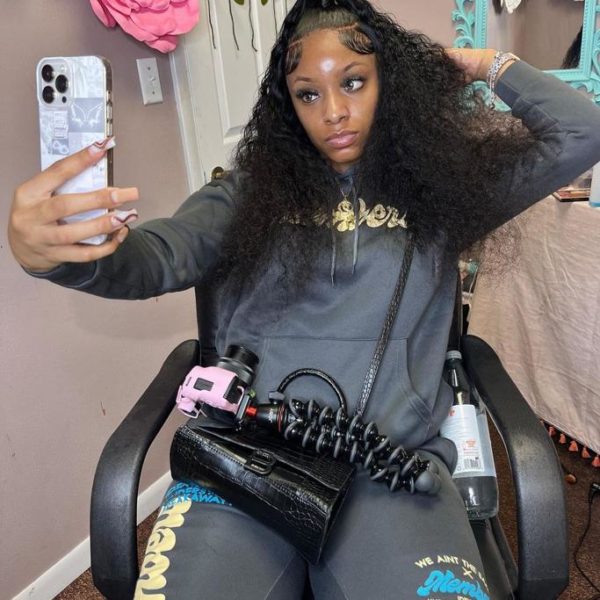 Flattering clothes designed for Black women
Social media influencer-endorsed
Fashionable and fun clothes
Affordable clothes for day or night
Tons of promos and Jurllyshe coupon discounts
Jurllyshe Clothing Review
Jurllyshe offers all types of clothing from head to toe as well as human hair wigs but for the purposes of this Jurllyshe review, I am going to stick to checking out a few of their best-selling clothes.
They are all available in small, medium, large, and extra-large to accommodate all Black women, despite the different body types and sizes of the women.
When visiting their website, you can search by product type or you can use their Best Sellers menu to find the most popular and trending clothes. This list is organized with the most popular at the top of the list and with information on which influencers endorse them.
Jurllyshe Letter Print Oversized Trendy Street Style T-Shirt Review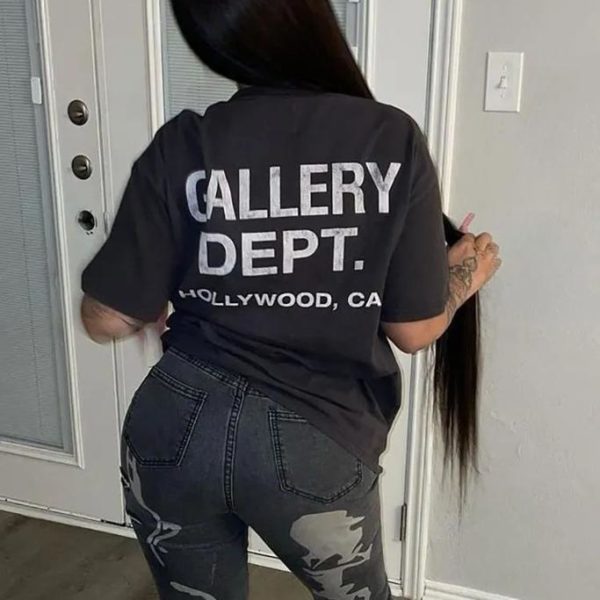 The Jurllyshe Letter Print Oversized Trendy Street Style T-Shirt in black is this brand's most popular item of clothing.
Oversized means that it fits busts of all sizes easily. With a bit of spandex in the cotton/polyester blend, these tees are great for tying at the bottom for a form-fit or even a sexy bare waist. Whatever style flatters you the most.
The trendiest part of this t-shirt is the Gallery Dept. logo large across the back and small on the front top left. They are another popular brand from Los Angeles.
The antique-looking writing on this t-shirt is ideal with shorts or pants. You can wear this trendy tee with your own unique style for $27.
What customers are saying: "It is perfect! Nice T-shirt. The material is pleasant (it's cotton). I liked everything, I recommend."
Jurllyshe Solid Color Sleeveless Low Cut Sexy Bodycon Mini Corset Dress Shapewear Review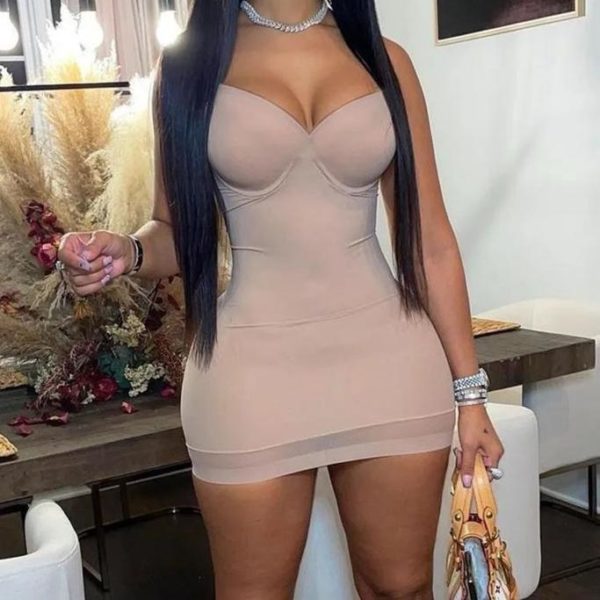 It doesn't get sexier for so little as with Jurllyshe Solid Color Sleeveless Low Cut Sexy Bodycon Mini Corset Dress Shapewear.
Made from polyester and spandex, it is silky soft and has a double function of dress and shapewear. It snuggly fits and contours every curve, while the lightly-padded built-in bra holds everything in place to look its best.
This dress has mesh and ribbing at the end to add style as well as to keep the ends from curling and riding up. The adjustable spaghetti straps help it fit beautifully up top. You can make Nicki Minaj proud in this dress in black or apricot for about $29.
What customers are saying: "Pleasant to the touch. Corresponds to the description."
Jurllyshe Camouflage Zipper Pocket Street Trend Cargo Pants Review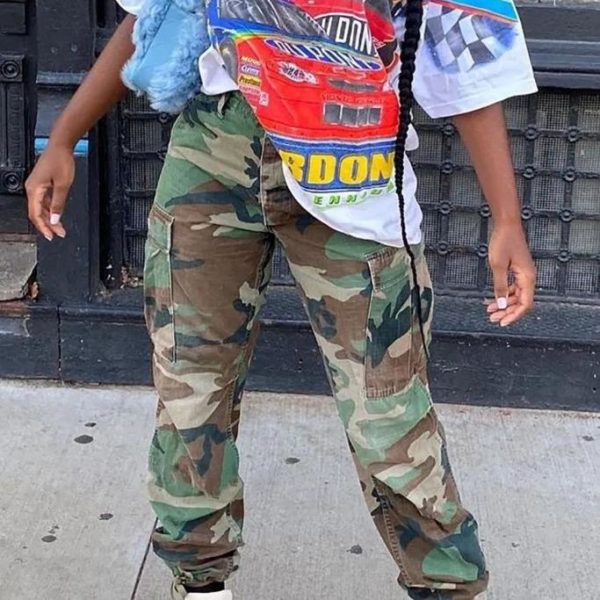 With a mix of tan and green camouflage, the Jurllyshe Camouflage Zipper Pocket Street Trend Cargo Pants are at the height of fashion.
Made to fit beautifully snuggly around a round caboose and hips, they can be worn loose and wide at the bottoms or tied and bloused. Whether they fit tightly or loosely around your hips, they sure are flattering.
Wearing these cargo pants in the city makes you anything but camouflaged. You can stand out in flattering style in these popular pants for $39.
What customers are saying: "Really good fabric, size is true, looks cool, will order again."
Jurllyshe Letter Print Sleeveless Slim Fashion Bodycon Dress Review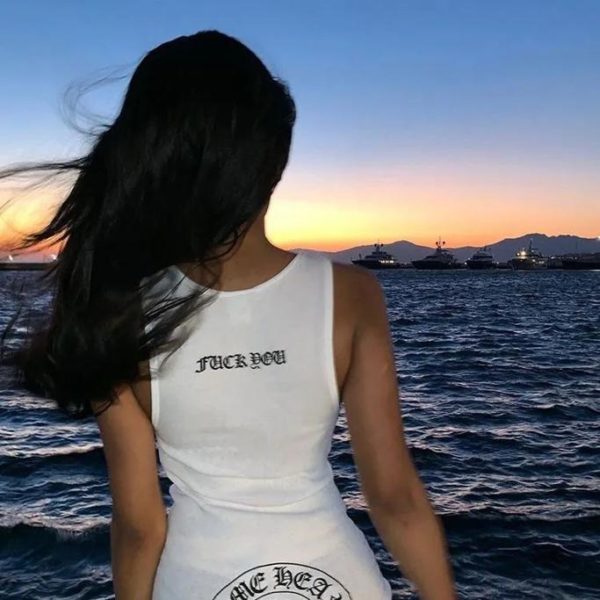 Suitable for more casual occasions both day and night, the Jurllyshe Letter Print Sleeveless Slim Fashion Bodycon Dress is a light, ribbed tank dress in either black with white lettering or white with black lettering.
It is all about attitude with "F#%$ You" written in Gothic type on the upper back and a horseshoe-shaped ribbon with Chrome Hearts on the rear.
Ribbons in a t-shape also say Chrome Hearts over the left breast. This bold dress works with anything from runners to stilettoes. You can get into this casual, comfortable style for $24.
What customers are saying: "Love this bodycon dress, it fits me very well."
Who Is Jurllyshe For?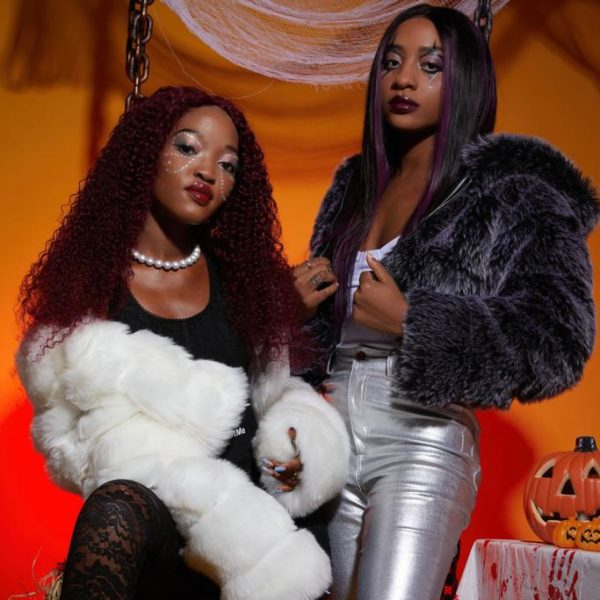 Jurllyshe is for any Black woman looking for clothes that look great on her body, whether sexy bodycon dresses or flattering cut pants. Since these clothes are part of the fast fashion market and they take cues from influencers on social media, they are always on-trend.
Juryllshe are bold, sexy, and fun styles that may not work for older women, although maybe they do for some more adventurous ladies.
Jurllyshe Reviews: What Do Customers Think?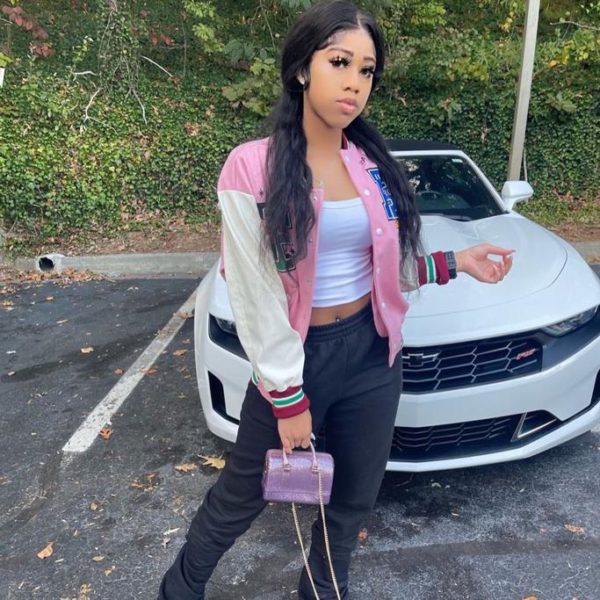 Now here's the fun part where I check out what Jurllyshe reviews from their customers have to tell us about this popular brand.
As with any company that only sells through their own online store, there aren't a lot of places to find reviews but I found enough to give us a pretty clear picture. Let's start with a couple of 5/5-star Jurllyshe reviews from the TrustPilot website.
What we can see from both these comments is that they are satisfied with the experience of shopping on their website. They say:
"I like the brand Jurllyshe. I have been ordering from here for over 2 years and most of the time the shipping is fast, occasionally it is slow but customer service will contact me to let me know why. Overall I am satisfied."
The second one is a bit more succinct: "excellent quality fast shipping, after I paid the order, and in 12 days, I got the package, satisfied with Jurllyshe service."
Although the company cannot always control the shipping times, they keep people in the loop, which is a sign of great customer service.
On Knoji, where the brand rates 4.1/5 stars over 68 ratings, there was only one, brief and to-the-point review. This 5/5 stars Jurllyshe review says that "Jurllyshe women clothing are very trendy clothes. Like it." Enough said, really.
Everyone has their own reason to like Jurllyshe. Theirs was the fashionability of the clothes.
As to the quality, this Jurllyshe review from their website feels that it is good enough to give as a present. They say that the Letter Print Oversized Trendy Street Style T-Shirt is of "Amazing quality! I took it as a gift! The friend is delighted!"
Lastly, one review of the Sleeveless Low Cut Sexy Bodycon Mini Corset Dress
sums up what's great about these clothes, only missing the affordability and the trendiness.
As I mentioned above, people have their own priorities when it comes to these popular clothes. On the brand's website, they say:
"fast shipping, nice looking carefully sewn, excellent [silhouette]. good material. Recommend"
Before I wrap up this section, let's take a look at the product ratings for the items that I discussed on the website:
Letter Print Oversized Trendy Street Style T-Shirt – 578 reviews – 5/5 stars
Sleeveless Low Cut Sexy Bodycon Mini Corset Dress – 339 reviews – 5/5 stars
Camouflage Zipper Pocket Street Trend Cargo Pants – 354 reviews – 5/5 stars
Letter Print Sleeveless Slim Fashion Bodycon Dress – 429 reviews – 5/5 stars
As you can see, they have perfect ratings, although you should keep in mind that these products are their best-sellers.
And they are based on what people want, so they should rate very highly. Checking on the Better Business Bureau website there were zero complaints, which is always great to see.
Is Jurllyshe Legit?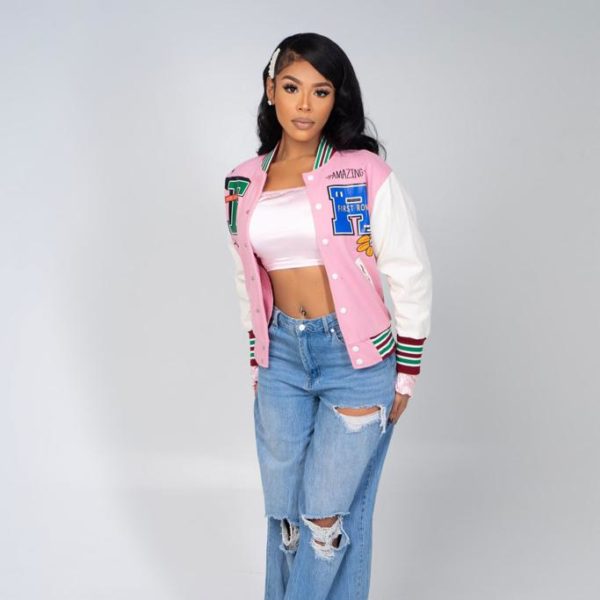 While researching for this Jurllyshe review, I found no red flags. In fact, there are multiple websites dedicated to picking up on scams that rate the Jurllyshe website as legit.
Is Jurllyshe Worth It?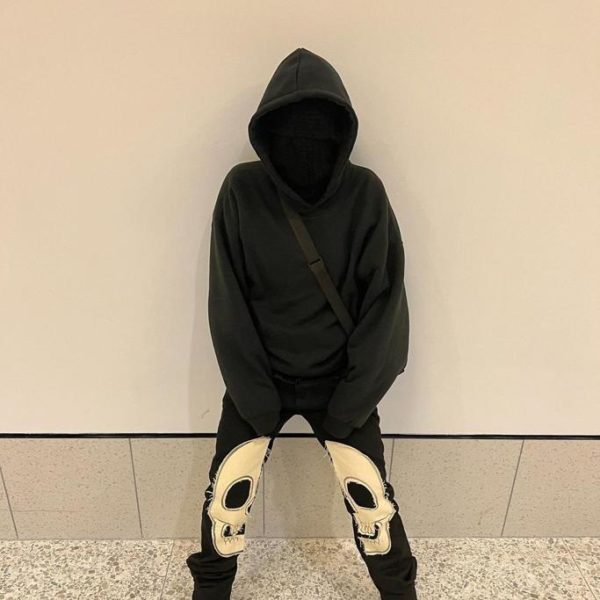 As to whether this brand is worth your money, I have no hesitation in saying that they most definitely are worth it.
At their prices, they could deliver low-quality clothes and still be pretty popular, but they appear to make good-quality items. Usually, trying to stay on trend is costly, but not with Jurllyshe.
Most of all, they offer clothes with details and designs that people are looking for, based on social media testing, and they deliver clothes that make Black women look and feel fabulous. That is worth far more than they are asking.
Jurllyshe Promotions & Discounts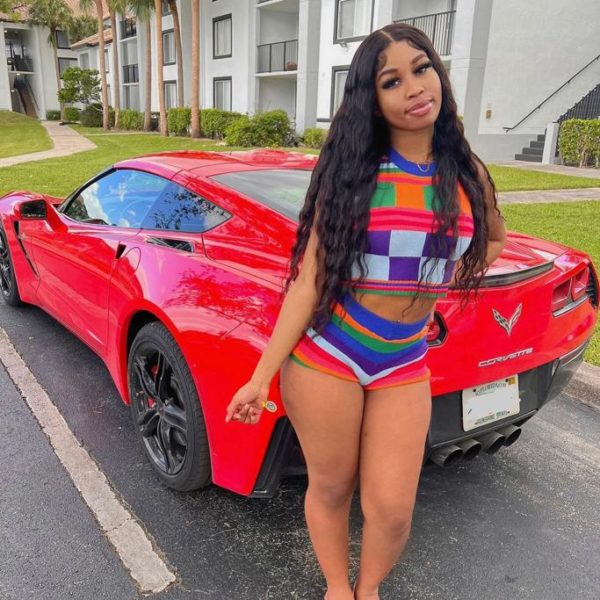 For this Jurllyshe review, I found many promos that can help you to save money on the brand's website. They seem to always have offers that are rotated regularly to accommodate the season ie. Easter, Valentine, etc. Here are some that I found:
Check out their 50% off clearance sale
Input your birthday and get a free gift
Mystery box promo
Loyalty points program
Jurllyshe coupons and promo codes are available throughout the website
Where To Buy Jurllyshe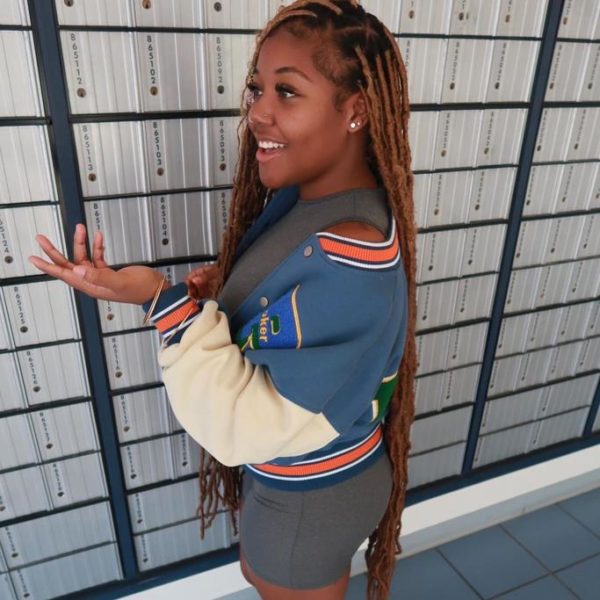 You can only buy Jurllyshe through their website at jurllyshe.com.
FAQ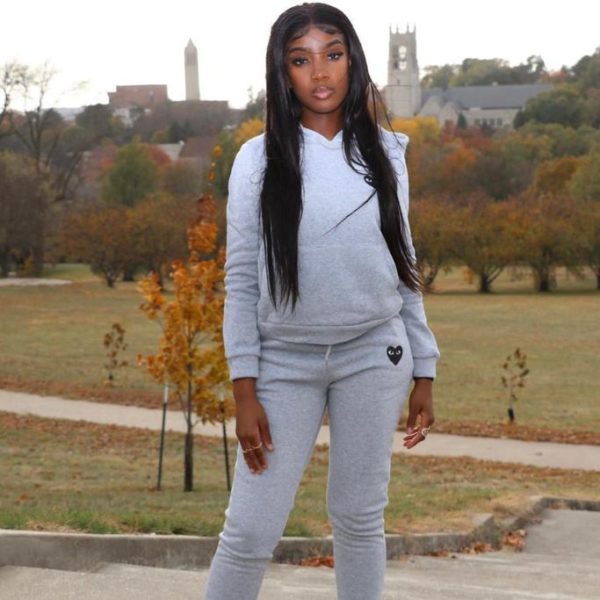 Who owns Jurllyshe?
Jurllyshe operates under a company based in China. Unfortunately, even my esteemed detective skills couldn't figure out much more than that.
Does Jurllyshe ship internationally?
Yes, Jurllyshe ships internationally from China, mainly to North America, Europe, the UK, and Australia.
What is Jurllyshe's Shipping Policy?
Jurllyshe ships to the US either through their warehouse in China or through one in California. The usual processing time is 3-5 days. If they expect it to take longer, they'll contact you to let you know of the situation.
A confirmation email with the tracking number is sent when your parcel ships. Standard shipping costs about $7 and takes around 10-12 business days.
What is Jurllyshe's Return Policy?
Jurllyshe has a 30-day return policy from the date of delivery. Items must be unworn, unwashed, unstained, and in their original packaging. They do not refund shipping costs and do not handle return shipping. Here's what to do:
Contact customer service at [email protected] (must do so before returning)
Repackage the return
Mail to: Unibarns Ship Center, 9820 Bell Ranch Dr#101, Santa Fe Springs CA, 90670
Keep the tracking info
Wait for the refund
The warehouse phone number is 562-777-8887. Jurllyshe process returns within 72 hours. PayPal accounts reflect the return within 24 to 48 hours and credit cards can take up to 15 days.