About Juicy Couture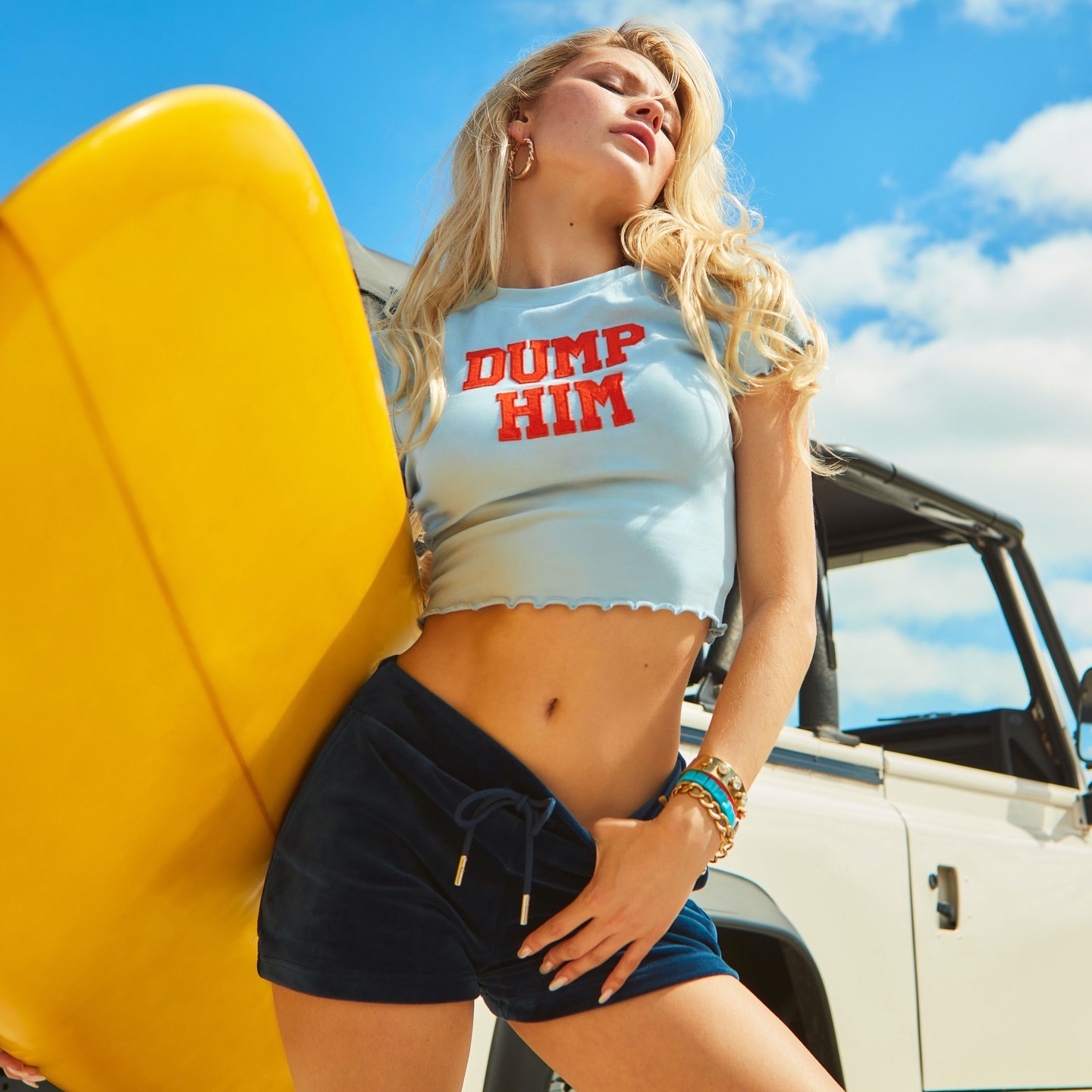 Juicy Couture is a fashion brand that was founded in 1997 by Pamela Skaist-Levy and Gela Nash-Taylor. The brand started out as a line of casual women's clothing that featured bright colors, bold prints, and the signature "Juicy" logo.
Juicy Couture became particularly popular in the early 2000s, thanks in part to the trend of "velour tracksuits" that were often worn by celebrities and became a staple of the brand's offerings. The brand also expanded to include accessories such as handbags, jewelry, and fragrances.
In 2015, Juicy Couture was acquired by the Authentic Brands Group, which since worked to revamp the brand's image and expand its offerings to include a wider range of clothing and accessories. Today, JuicyCouture is still known for its playful, feminine aesthetic and remains a popular choice for young women. Who are looking for fun and fashionable clothing and accessories.
Juicy Couture Pros & Cons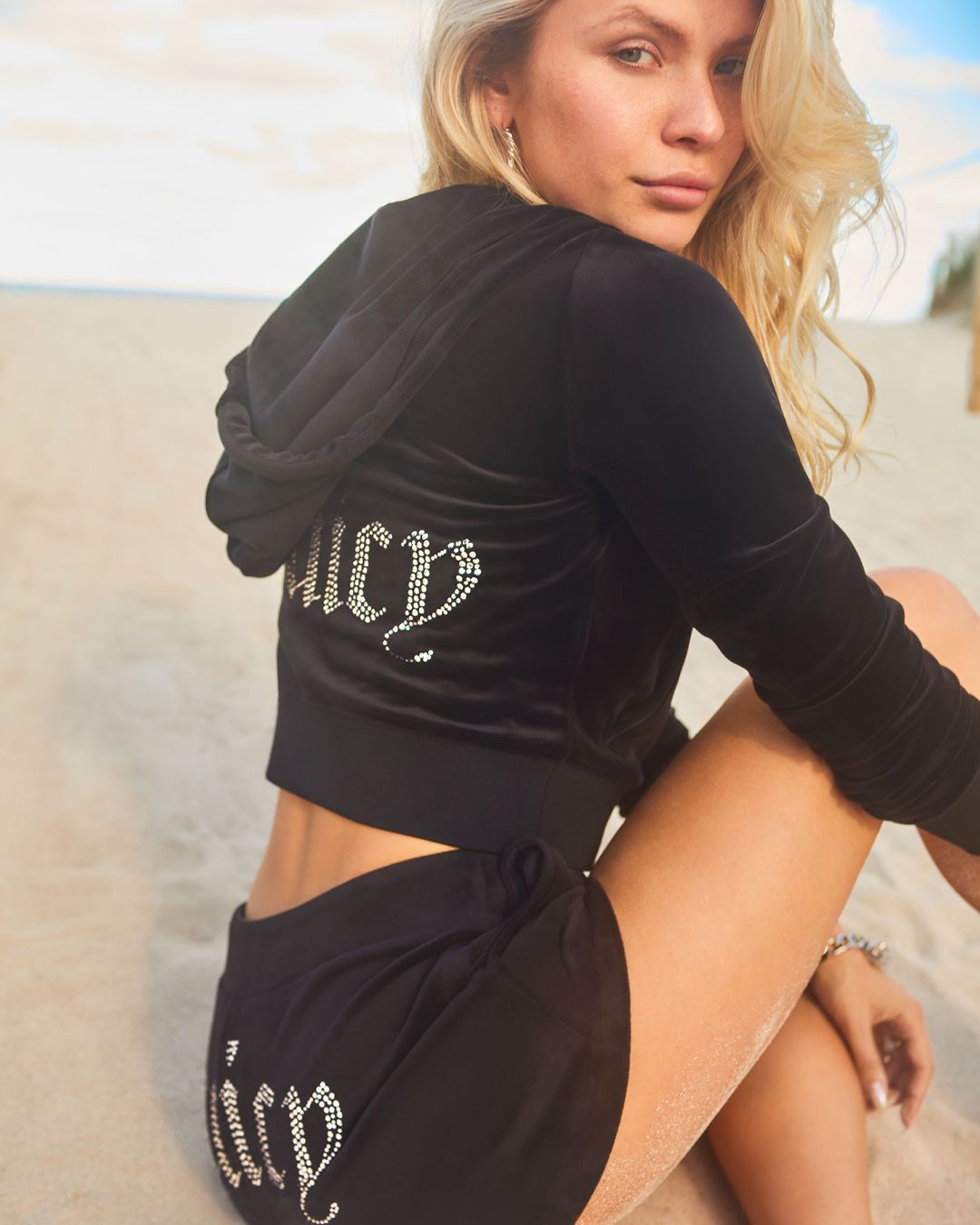 Pros:
Juicy Couture known for its playful, fun, and feminine aesthetic, which appeals to many young women.
The brand offers a wide range of clothing and accessories, including dresses, tops, pants, handbags, jewelry, and fragrances.
Juicy Couture has a strong brand identity, with its signature "Juicy" logo and the iconic velour tracksuits that helped to popularize the brand in the early 2000s.
The brand has a large and dedicated fan base, which helps to keep it relevant and popular over time.
Cons:
Some people may find Juicy Couture's aesthetic to be too girly or juvenile for their taste.
The brand can be expensive, with many items costing several hundred dollars or more.
Some people may feel that JuicyCouture has become too commercialized or mainstream, and no longer offers the same level of originality or creativity as it did in the past.
While the brand attempted to modernize its image in recent years, it may still seen by some as outdated or out of touch.
Best Juicy Couture Pieces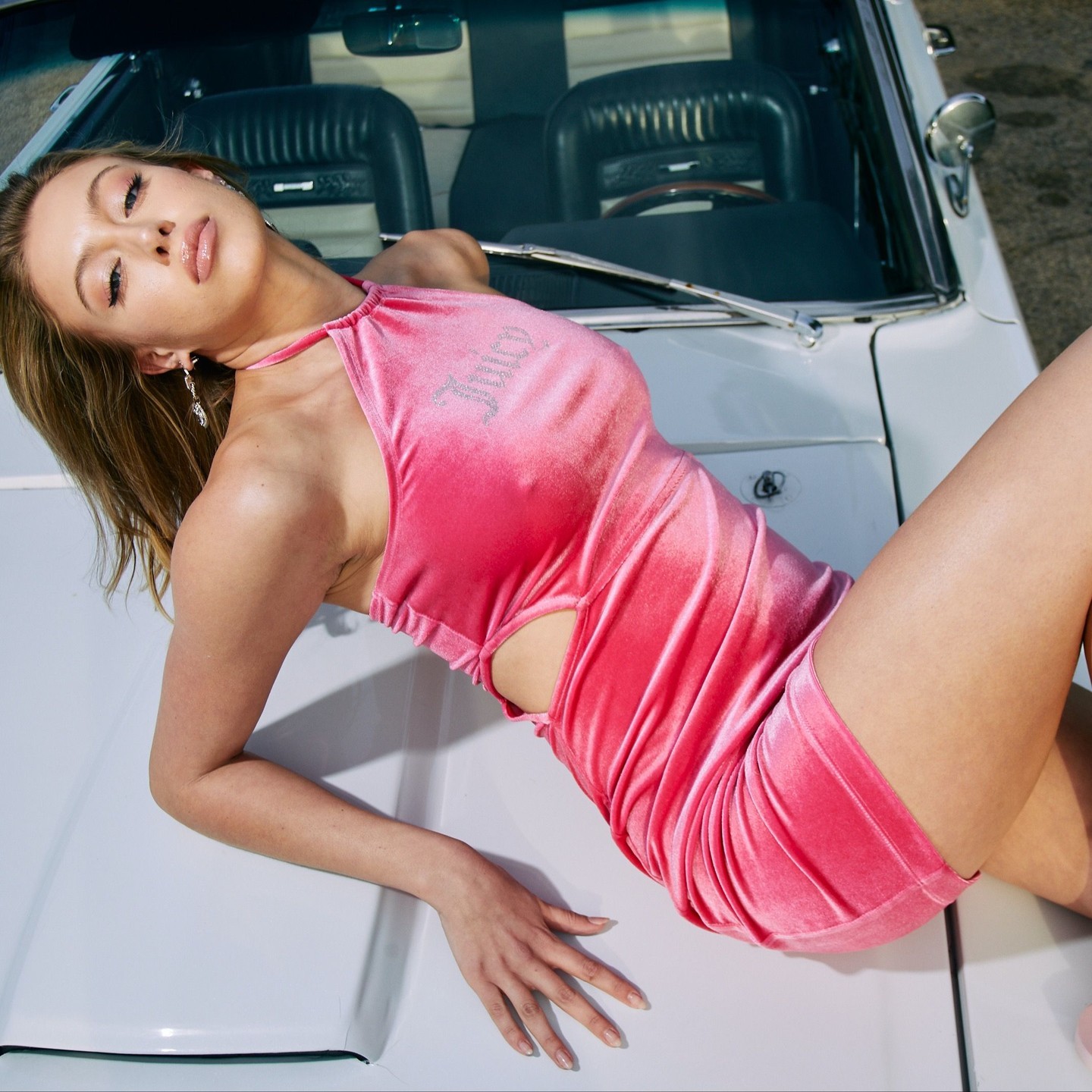 The best Juicy Couture pieces depend on individual preferences and personal style. However, some popular and iconic pieces from the brand's history include:
Velour tracksuits: Juicy Couture became famous for their velour tracksuits in the early 2000s. The tracksuits feature a zip-up hoodie and matching pants, often with the brand's logo emblazoned on the back.
Daydreamer tote bag: This spacious tote bag is a JuicyCouture classic, featuring a quilted exterior, large bow detail, and plenty of interior pockets for storage.
Charm bracelets: Juicy Couture known for their playful and colorful charm bracelets. Which feature a variety of charms such as a "J" initial charm, a crown charm, and a JuicyCouture heart charm.
Graphic tees: JuicyCouture offers a variety of graphic tees that feature bold prints, fun slogans, and the brand's signature logo.
Juicy Couture fragrance: The brand offers a variety of fragrances, including their original JuicyCouture scent. Which features notes of mandarin, watermelon, and passion fruit.
These are just a few examples of popular JuicyCouture pieces. The brand has a wide range of clothing and accessories, so there are plenty of options to choose from based on personal style and preferences.
Where to Buy Juicy Couture Products?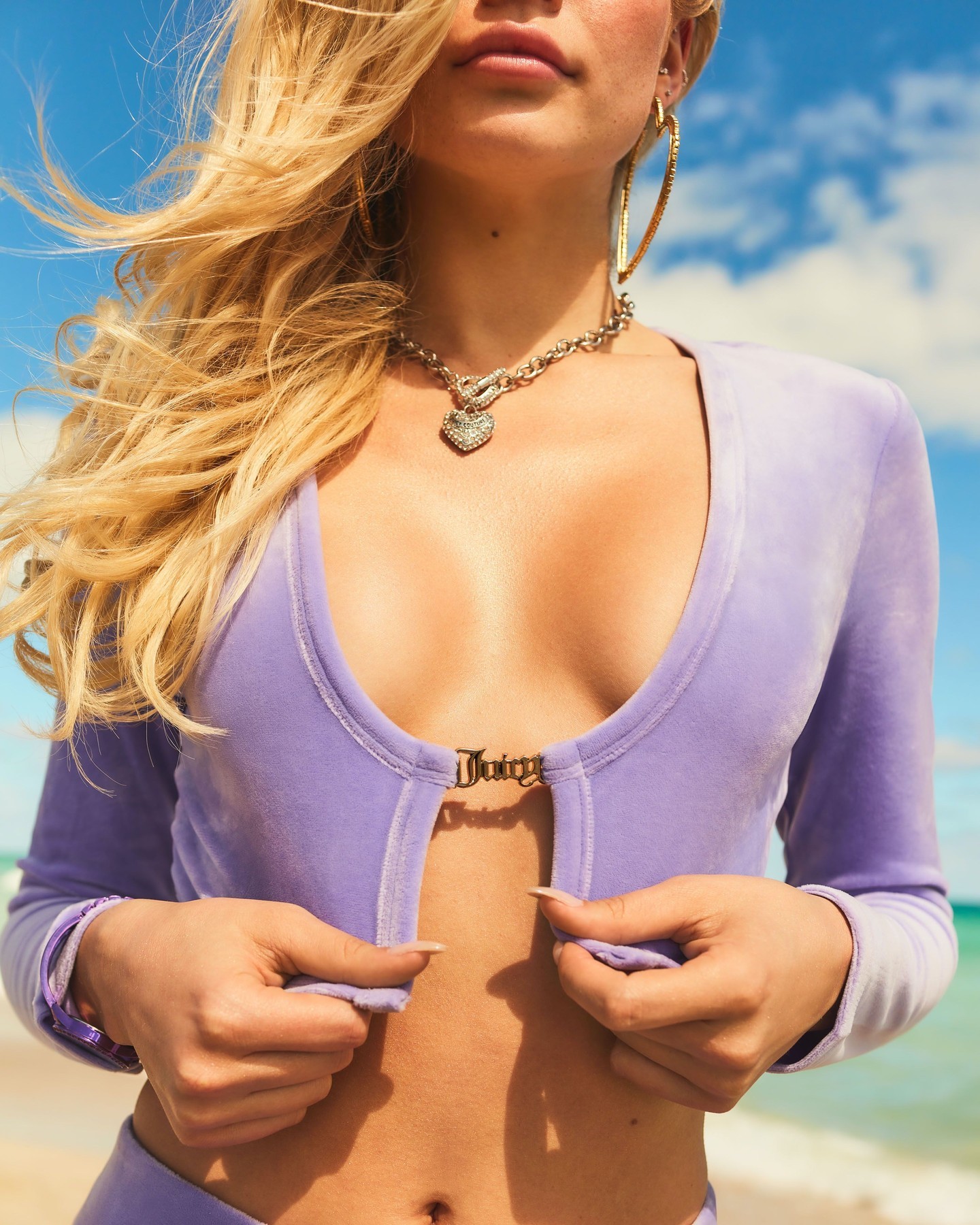 JuicyCouture products can purchased from a variety of retailers, both online and in-store. Here are a few places to buy JuicyCouture products:
Juicy Couture website: The official JuicyCouture website, www.juicycouture.com, offers a wide selection of products, including clothing, accessories, fragrances, and more.
Department stores: Juicy Couture products can often found at department stores such as Nordstrom, Bloomingdale's, and Macy's.
Online retailers: Online retailers such as Amazon, Zappos, and Shopbop also carry JuicyCouture products.
JuicyCouture outlet stores: JuicyCouture has outlet stores located throughout the United States and other countries, where customers can find discounted products.
Resale sites: Juicy Couture products can also found on resale sites such as Poshmark and ThredUp, where customers can purchase pre-owned items at a lower cost.
When buying JuicyCouture products, it's important to make sure that you are purchasing from a reputable retailer to ensure the authenticity of the product.
Juicy Couture Promotions & Discounts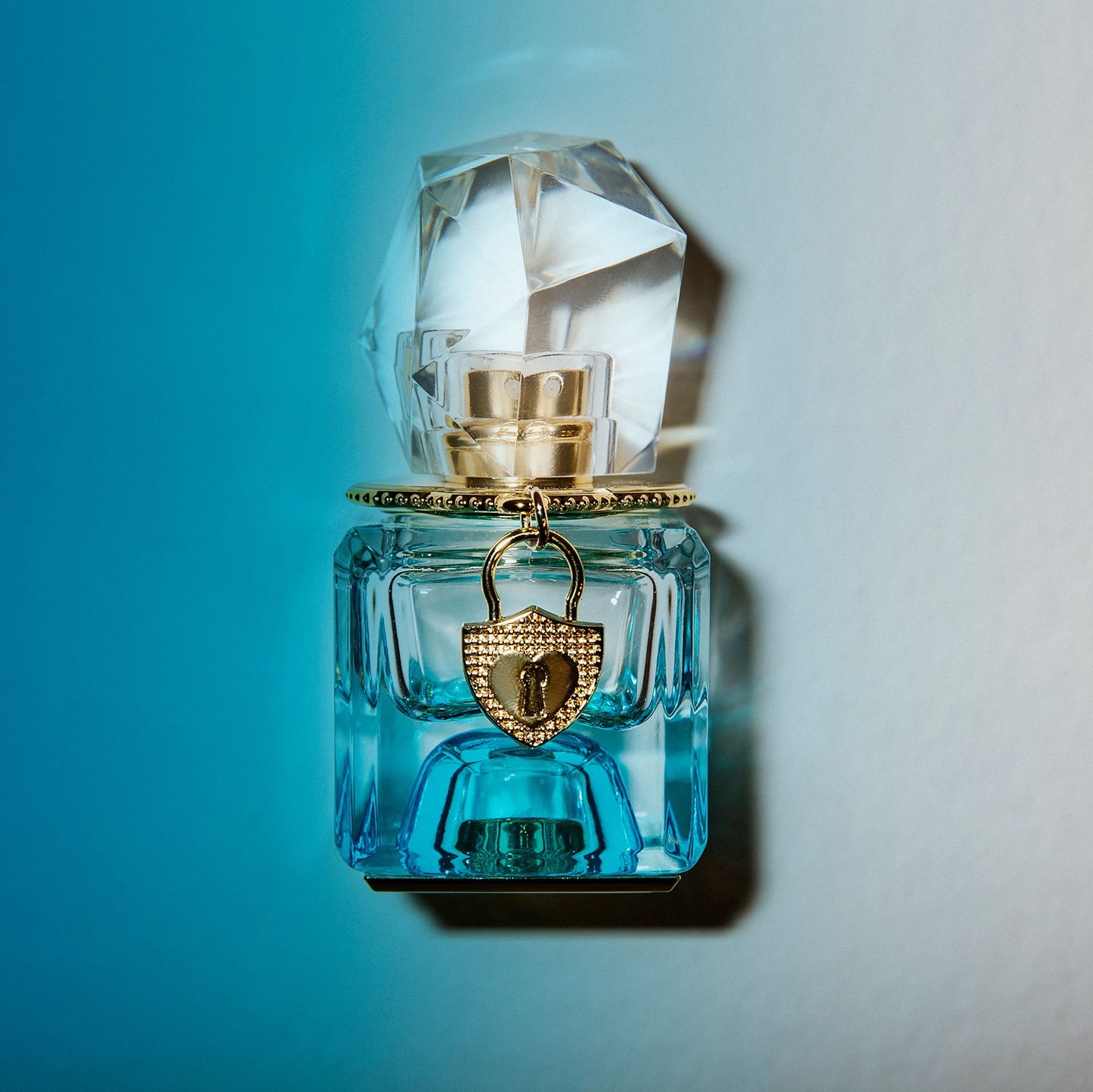 Juicy Couture offers various promotions and discounts to its customers throughout the year. Some of the common promotions and discounts include:
Email Signup Discount: New customers can sign up for Juicy Couture's email newsletter to receive a 15% off discount code on their first purchase.
Sale Section: Juicy Couture regularly updates its sale section on its website with discounted items, offering up to 50% off select styles.
Seasonal Sales: During major holidays and events, JuicyCouture offers special promotions and discounts, such as Black Friday and Cyber Monday deals.
Free Shipping: JuicyCouture offers free standard shipping on orders over a certain amount, which may vary based on the current promotion.
Student Discount: Students can enjoy a 15% discount on their purchase by registering with Student Beans.
Birthday Discount: Juicy Couture offers a special discount code for customers on their birthdays.
Customers can also follow JuicyCouture on social media platforms. Such as Instagram and Facebook, to stay updated on the latest promotions and discounts.
Juicy Couture Shipping and Return Policy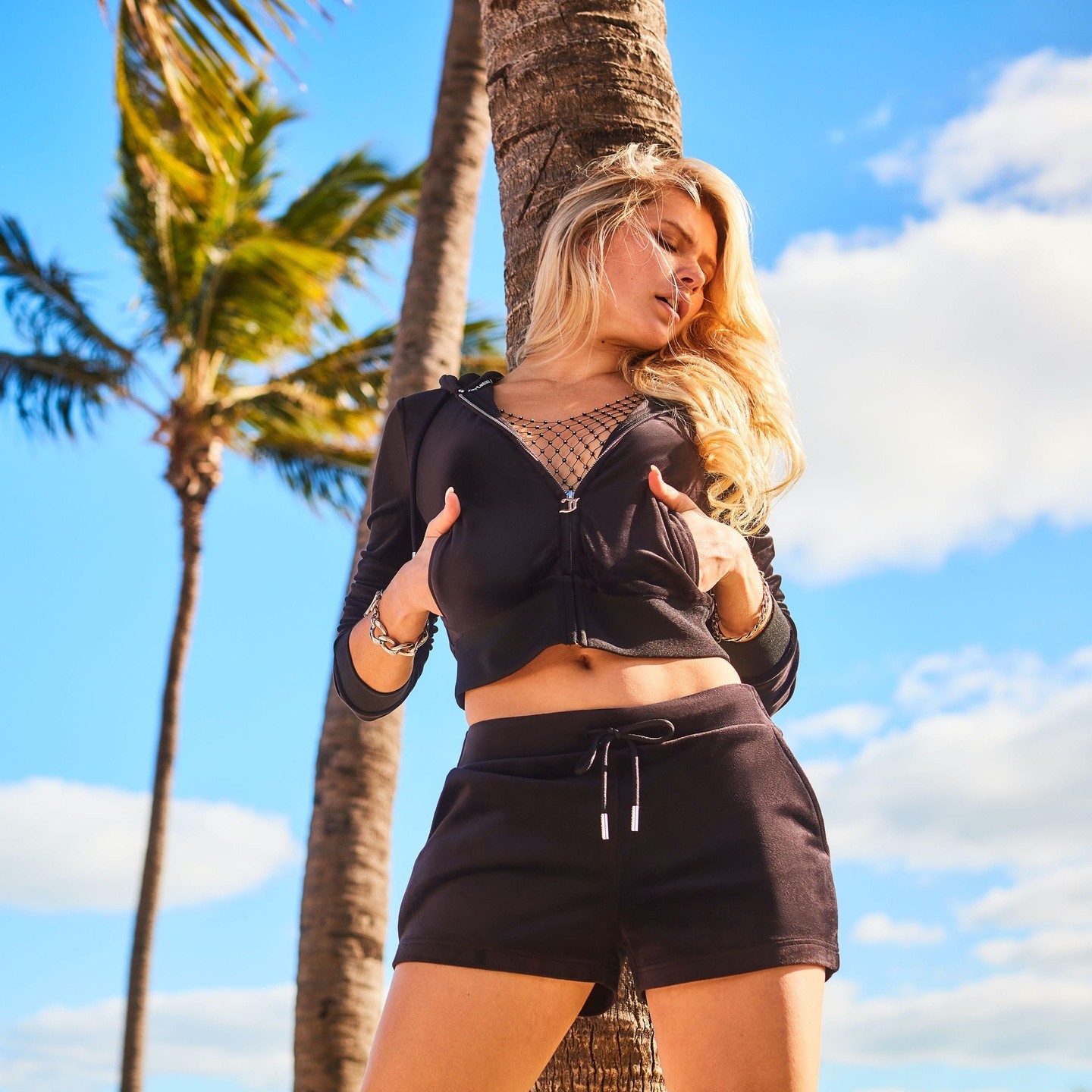 Juicy Couture offers shipping within the United States and internationally to select countries. They offer several shipping options at checkout, including standard shipping, express shipping, and overnight shipping. The cost and estimated delivery time of each option will vary based on the customer's location and the selected shipping method.
In terms of returns, Juicy Couture offers a 30-day return policy from the date of purchase. Customers can initiate a return by contacting JuicyCouture customer service or by using their online return portal. The items being returned must in their original condition with all tags attached and in their original packaging.
Once the return processed, JuicyCouture will issue a refund to the original form of payment, minus any shipping and handling fees. If the customer received a damaged or defective item, JuicyCouture will cover the cost of return shipping.
It's important to note that certain items, such as fragrances and personalized items, may be final sale and not eligible for return. Customers should review Juicy Couture's full shipping and return policies on their website for more information.
Contact Juicy Couture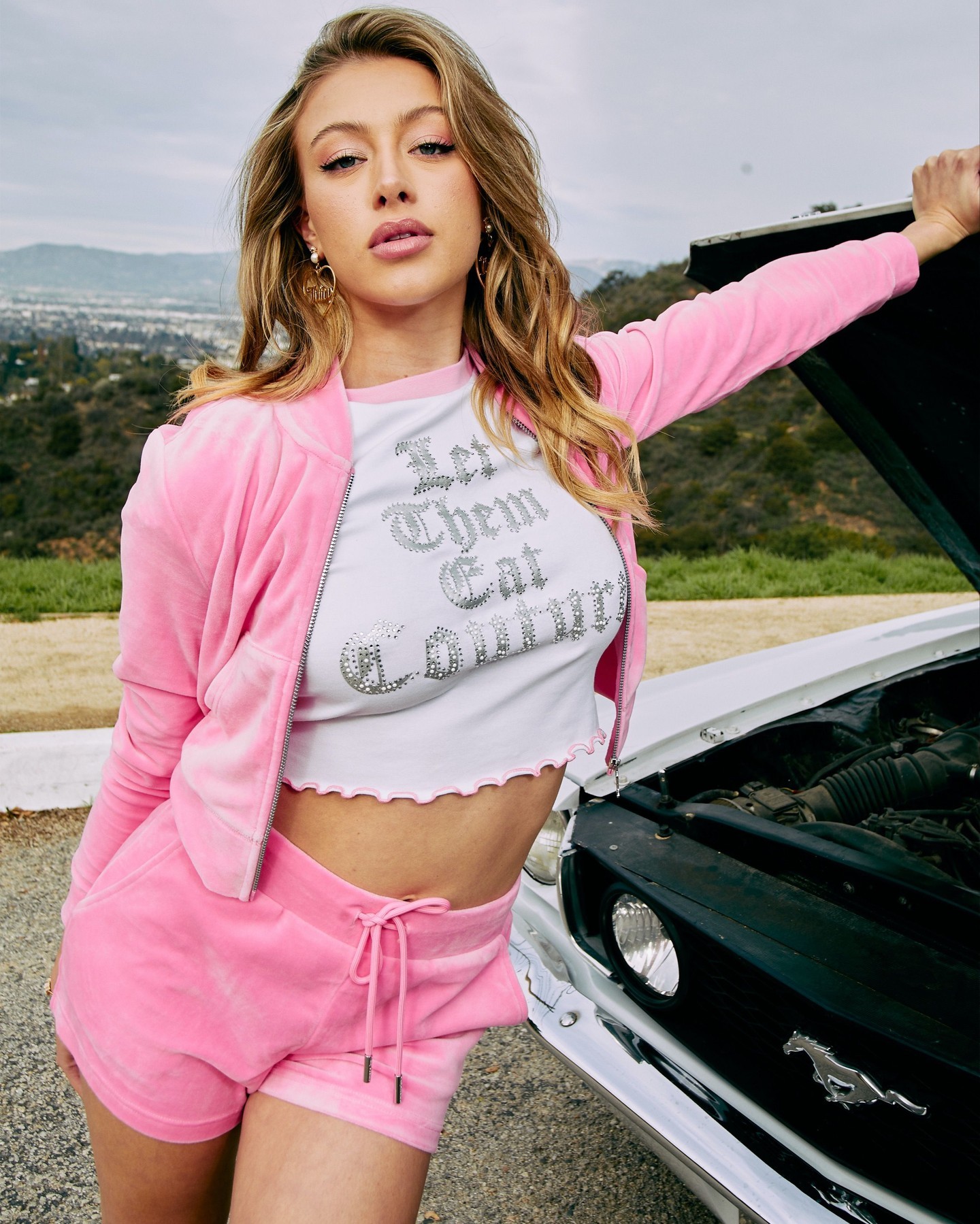 Here is how you can contact JuicyCouture:
Phone: You can reach Juicy Couture's customer service team by phone at 1-888-908-1160. Their customer service hours are Monday to Friday from 8am to 8pm EST and Saturday to Sunday from 9am to 6pm EST.
Email: You can email Juicy Couture's customer service team at [email protected]. They typically respond to emails within 24 to 48 hours.
Live chat: JuicyCouture offers a live chat option on their website, juicycouture.com. Simply click on the "Live Chat" icon at the bottom right-hand corner of the screen to start chatting with a representative.
Social media: JuicyCouture can reached via their social media channels, including Facebook, Twitter, Instagram, and Pinterest. You can send them a direct message or post a comment on their page.
Mail: You can also send a letter to Juicy Couture's corporate headquarters at the following address:
Juicy Couture
4440 W Jefferson Blvd.
Los Angeles, CA 90016
USA
Juicy Couture Verdict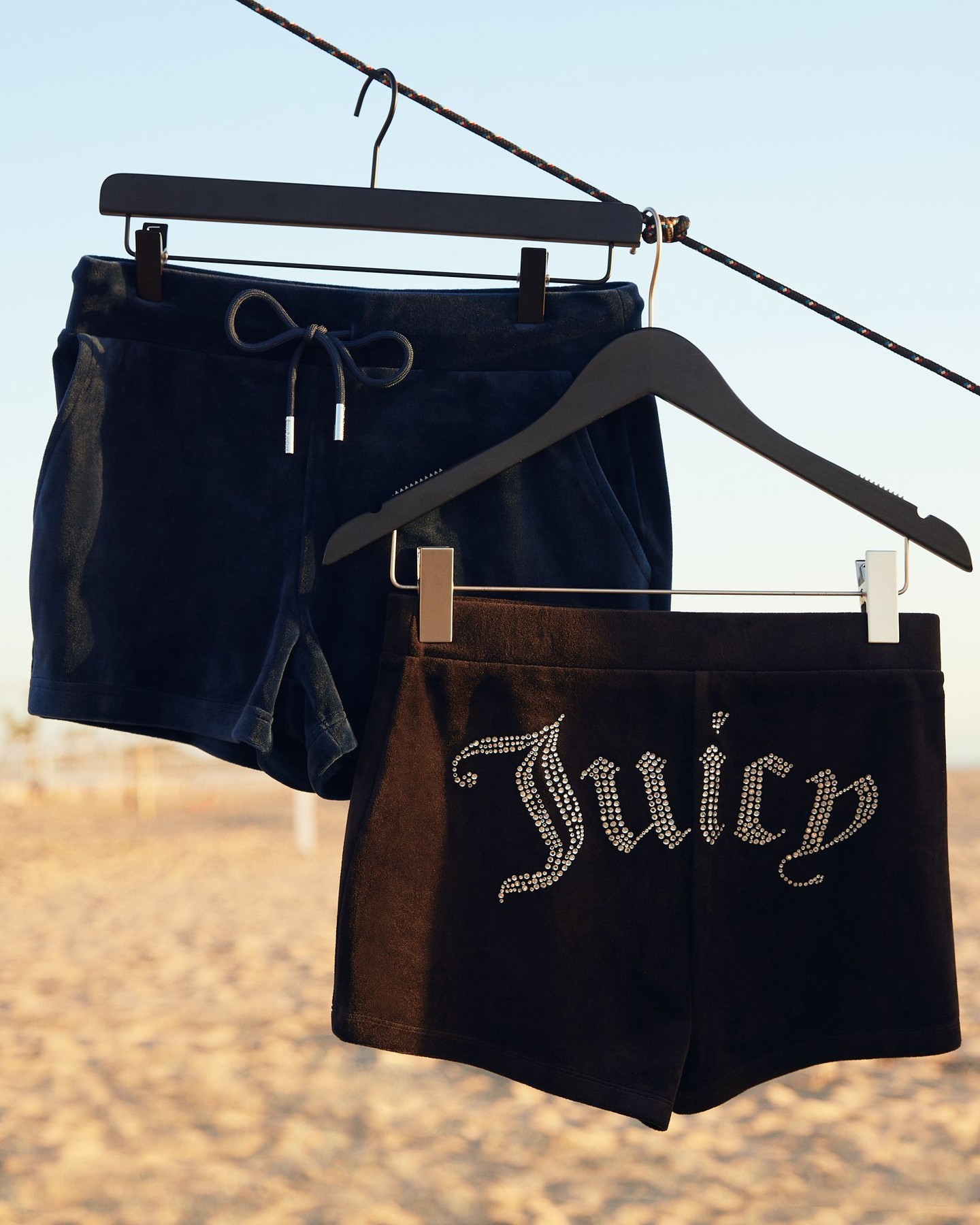 Juicy Couture a popular contemporary fashion brand known for its trendy and playful designs. The brand's unique and eye-catching designs have made it a favorite among young women, and its iconic tracksuits have become a staple in the fashion industry. JuicyCouture's product line includes a wide range of clothing, accessories, and beauty products, all of which designed to make a statement. While some customers have reported issues with the quality of the brand's products. Many others have satisfied with their purchases and praise the brand for its fun and playful style. Overall, if you're looking for unique and trend-setting fashion items, JuicyCouture is definitely a brand to consider.
Juicy Couture FAQ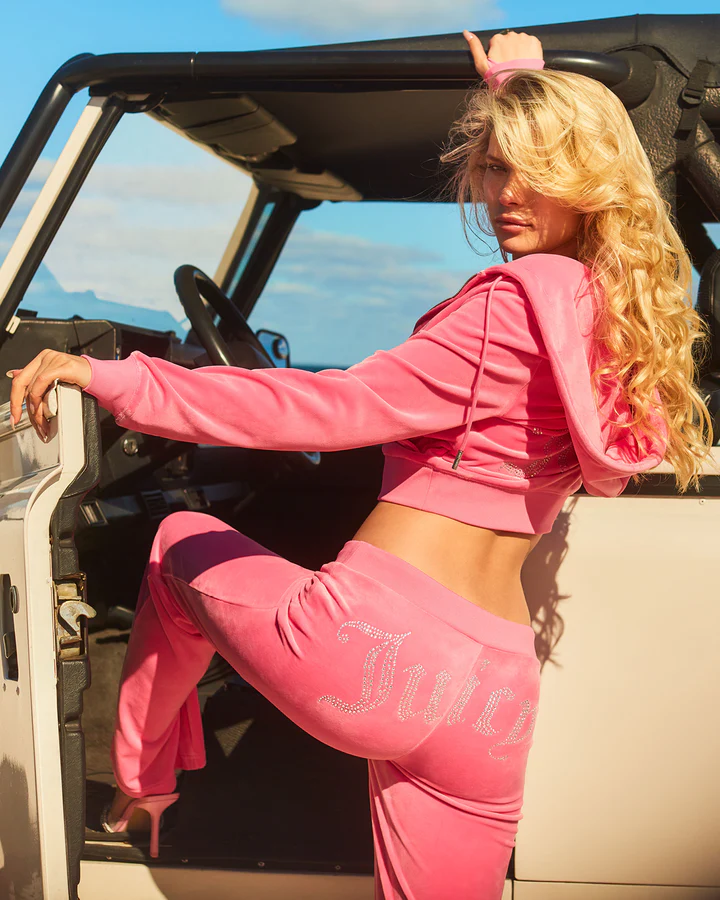 What is Juicy Couture known for?
Juicy Couture known for its playful, feminine designs, particularly their signature velour tracksuits.
Where can I buy Juicy Couture products?
JuicyCouture products can purchased on their website, juicycouture.com, as well as through select retailers.
Does Juicy Couture offer international shipping?
Yes, JuicyCouture offers international shipping to over 100 countries. Shipping fees and delivery times may vary depending on the destination.
What is Juicy Couture's return policy?
Customers can return or exchange items within 30 days of purchase, provided the items are in their original condition and packaging. Customers are responsible for the cost of return shipping.
Does Juicy Couture offer gift cards?
Yes, JuicyCouture offers gift cards that can purchased on their website or in their physical stores.
What payment methods does Juicy Couture accept?
JuicyCouture accepts a range of payment methods, including major credit cards, PayPal, and Apple Pay.
Does Juicy Couture have a loyalty program?
Yes, JuicyCouture has a loyalty program called Juicy Rewards. Members earn points for purchases and other activities, which can redeemed for rewards such as discounts, exclusive access to sales, and free gifts.