About Italic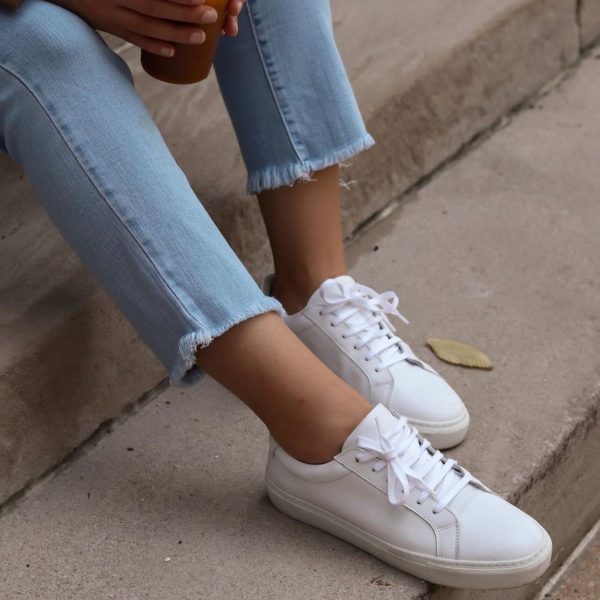 Italic is a direct-to-consumer retailer of apparel, accessories, and homeware made by the same hands that produce collections for top-of-the-line designers, like Alexander Wang and Max Mara. It operates by way of annual membership, offering prices for its unbranded items that are up to 80% less than competitors of the same quality.
The brand has been applauded by publication giants like Bloomberg, The Wall Street Journal, Vogue, and Food & Wine. Today, it has a growing following of 71k on Instagram.
Love shopping, quality, and low prices? This brand certainly ticks all the boxes. To find out if it fits your style, we invite you to read through this Italic review.
Here, we'll tell you all about the brand and its top-sellers, fill you in on customer feedback, promotions, and more, all to help in your final decision.
Overview of Italic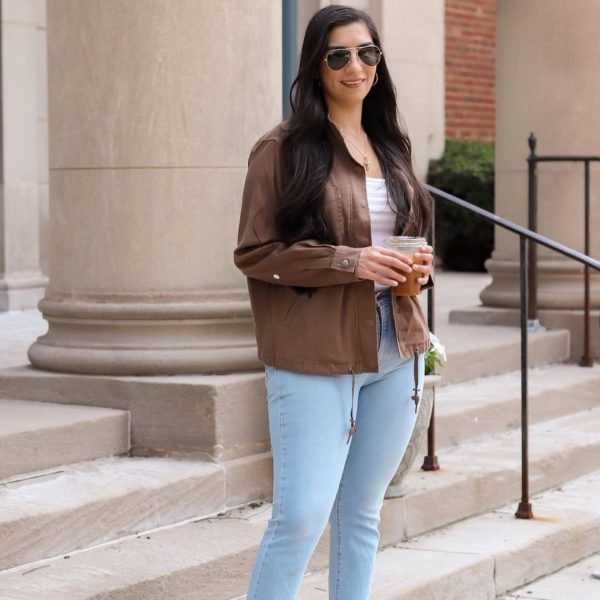 Why is it that designer collections are so outrageously expensive? Sure, the quality and craftsmanship have a ton to do with it, but so does the name on the label. Luxury designs are meant to have an elite air about them—if they didn't, they wouldn't be held in such high regard.
With high fashion, you're mostly paying for a name, which is something the founder of Italic, Jeremy Cai, realized and ran with in 2018.
But Cai didn't just want to lower prices for consumers, he wanted to give the manufacturers what they deserve, which is why he asked them to set their own prices. From there, Italic splits the profits and asks customers to pay membership fees instead.
Before you roll your eyes, an annual membership costs just $60—that's just $5 a month. This structure allows shoppers to pay factory prices for items while ensuring everyone is getting paid fairly for their work.
We'll get into some more details about what the brand offers shortly, but before we do, this Italic clothing review will take a short pause on its pros and cons.
Pros
1000+ products for men, women, pets, and your home
Luxury quality for a fraction of competitor's price
Transparent details about factories
Extremely detailed product pages (sizes, manufacturing, shipping)
Guaranteed savings
Free shipping over $50
30-day money-back guarantee with free returns
Cons
Does not ship outside of the USA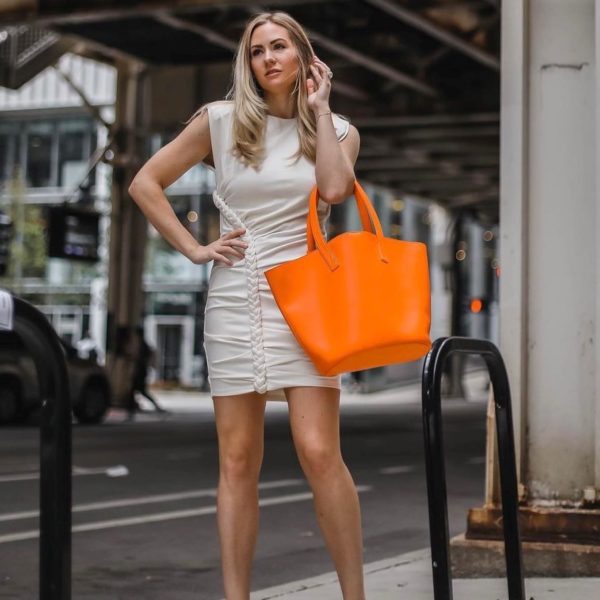 Head to Italic's website and it looks like any other high-class brand. It isn't a budget retailer with passable quality, it offers quality items that resemble the likes of Prada, Williams Sonoma, Lacoste, and many others.
Within Italic's collections for Men and Women, you'll find apparel, accessories like handbags, shoes, and sunnies made with impeccable details, luxury materials, and fashionable designs. Click over a tab to browse the Home collection that's filled with supremely soft bedding, travel must-haves, classy decor, and even designer-worthy pet accessories.
In the next section of this Italic clothing review, we'll be mostly focusing on the brand's clothing for women and men, but we'll check out a bonus luxury item to elevate your bed set too.
Italic Women's Clothing Review
We're gearing up for fall, which means saying goodbye to cute cut-offs, and hello to cuddly sweaters and homey staples. Ahead, this Italic clothing review will showcase the top sellers of the brand's women's collection, including fall-perfect pieces and snugly lounge favorites offered in cozy neutrals with a few on-trend shades mixed in.
Italic Relaxed Cashmere Turtleneck Sweater Review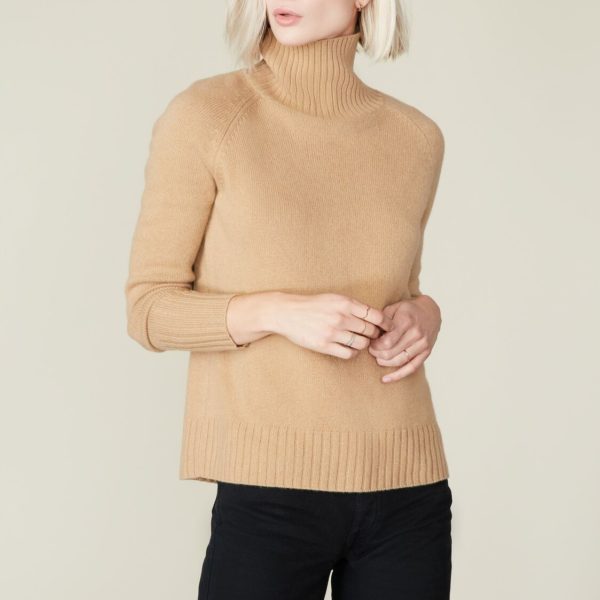 Turtlenecks are by far the picture-perfect fall piece. They're the ones we fantasize about cozying up in, while sitting in a toasty cafe sipping a frothy latte, or perhaps sinking into its warmth when walking through a windy city park.
The Italic Relaxed Cashmere Turtleneck Sweater is made from 7 gauge 100% Cashmere, meaning it's going to be ultra-soft and have everything you love about a designer cashmere, minus the crazy price that makes you drop it and walk away.
With a relaxed fit that's not too loose, this sweater features a thicker, high turtleneck that's designed to be worn up around your chin. Falling at your hips, tuck it into a pair of belted, high-waisted jeans, add some Italic cashmere gloves, and a moto jacket for a casual, chic look.
Offered in 10 colors, this dreamy Italic cashmere turtleneck is yours for $85.
Italic Cashmere Robe Review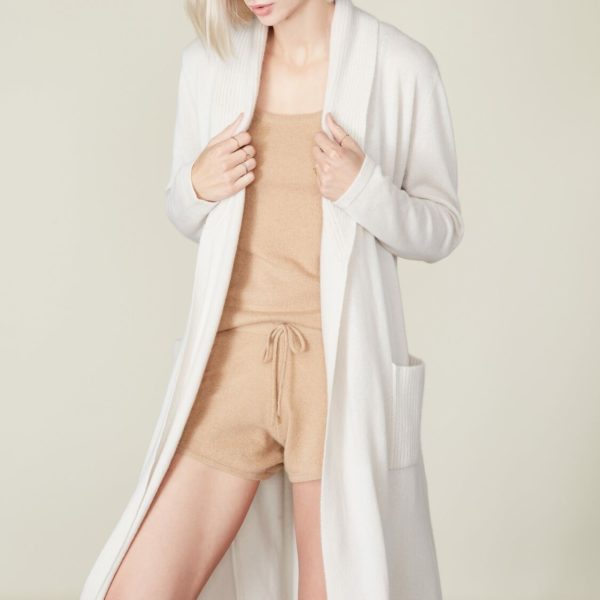 On blustery weekend days, an indulgent robe is a must. We don't have to tell you this 100% 10 gauge Cashmere Robe is amazingly soft, you can tell just by looking at it.
With a belted waist and a pocket on each side, you can cover up, check the mail, or even stash your phone while scrambling eggs. It comes in a neutral oatmeal color that pairs well with virtually anything—but then again, you'll be in the comfort of your own home, a place where matching doesn't exist.
Get the supremely soft Italic Cashmere Robe for $160.
Italic Bowery Teddy Jacket Review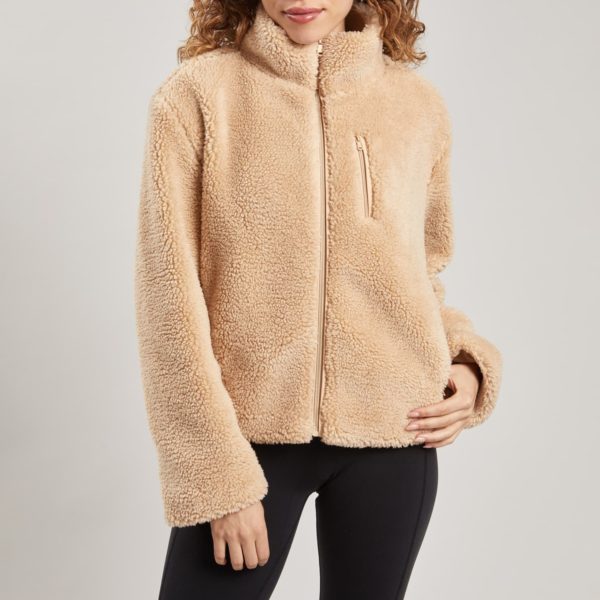 Teddy jackets have a cute and casual feel, but somehow, this one also has a touch of sophistication. It comes in Light Camel or Black and is made from a mix of polyester, cotton, and spandex to give it durability and a cozy feel.
The Bowery Teddy Jacket has a high mock neck, zippered chest, and side pockets big enough to hold the Italic mini wallet. With a slim fit, it is ideal for running errands or for slipping on after a sweaty spin session to keep you warm on your walk home from the gym.
Add this Italic teddy jacket to your fall wardrobe for $65.
Italic Niki Leather Moto Jacket Review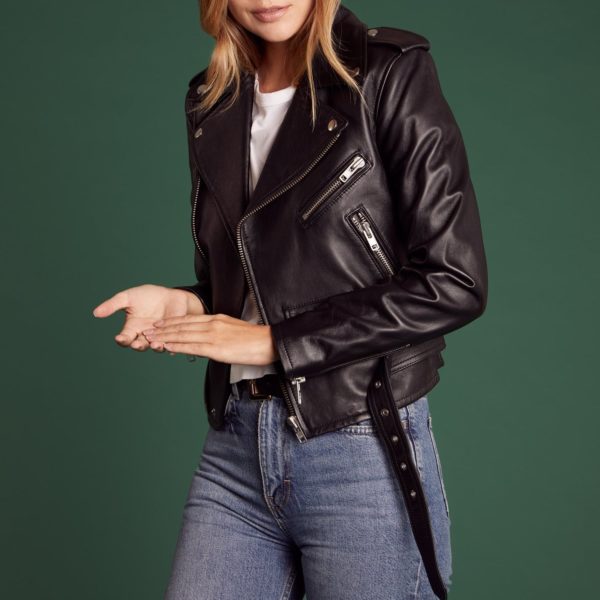 It's so hard to find a leather jacket these days that ticks all the boxes—flattering fit, soft leather, attractive detailing. The Niki Leather Moto Jacket is one of those special pieces you stumble upon now and again that stops you in your tracks. Made from dreamy lambskin leather, this cropped jacket offers a feminine fit that doesn't look as if you've borrowed your boyfriend's.
Italic chose matte nickel hardware to make this jacket really shine, along with a tonal belt that adds edge and an option to seal things up on windy days.
Made from the same hands as Alexander Wang's designs are, this Italic leather moto jacket is sold out right now. For those who want it ASAP, sign up with your email to be notified when it makes its return.
Italic Margot Leather Trench Coat Review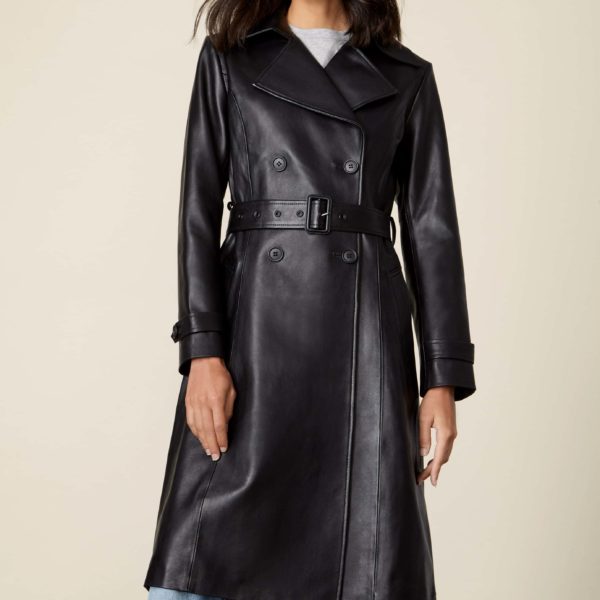 There's something about a trench coat that screams city living, and this one definitely has a metropolitan feel about it.
Perhaps it's the structured design, functional features (we're looking at you, belt, pockets, and cuffed sleeves), or just the general fierce vibe this coat gives off, but whatever it is, it's got our attention.
The Margot Leather Trench Coat is made from lambskin leather. Add some casual contrast with a pair of jeans, Italic boxy cropped tee, and low tops for easy, but warm navigation through chilly city streets.
A forever fall and winter staple, this trendy Italic leather trench coat is $350.
Italic Cashmere Slippers Review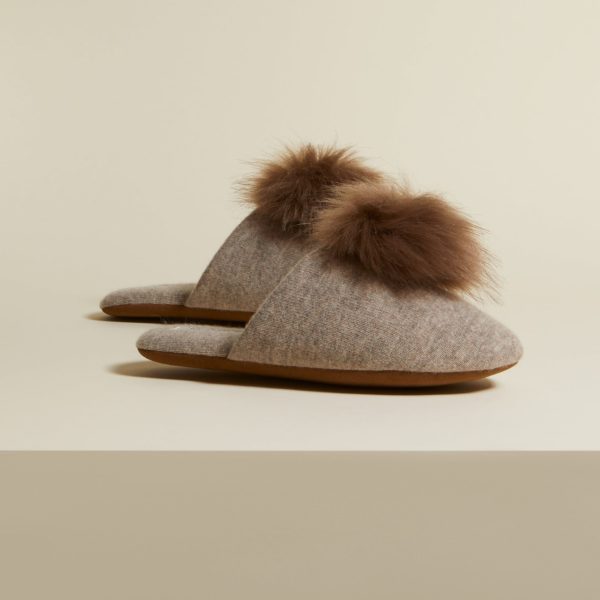 The Cashmere Slippers are classy with a little fun mixed in. Made from 100% Mongolian cashmere and suede with a faux-fur pom pom on top, these cute house shoes may make you smile every time you look down at your feet.
Enveloping your toes in luxurious softness, the Italic Cashmere Slippers come in S/M and L/XL for $50.
Love the open-toe look? Try the Italic shearling slides instead.
Italic Men's Clothing Review
It comes as no surprise that the brand's two best-selling men's pieces are effortless, casual, everyday basics. But here's the twist—they're both made with recycled materials.
In this section of our Italic clothing review, you'll find details on its most-loved hoodie and joggers. These pieces are designed to get you through the cooler seasons in style, comfort, and with a clean conscience.
Italic Recycled Cashmere Zip-Up Hoodie Review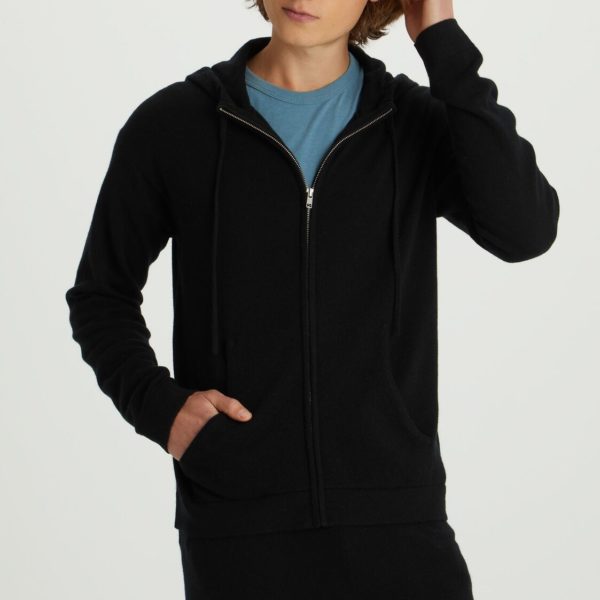 Made from 100% cashmere, 40% of which that's been recycled, the Italic Recycled Cashmere Zip-Up Hoodie is a soft, buttery wardrobe staple that you may just find yourself reaching for day after day.
Offered in black, gray, and midnight, this piece is cut in the brand's signature slim yet relaxed fit. With all the things you love about a hoodie, this one has a large hood, quality zipper, and pockets to stash keys and your cell.
Get the Italic cashmere hoodie for $95.
Italic Recycled Cashmere Jogger Pants Review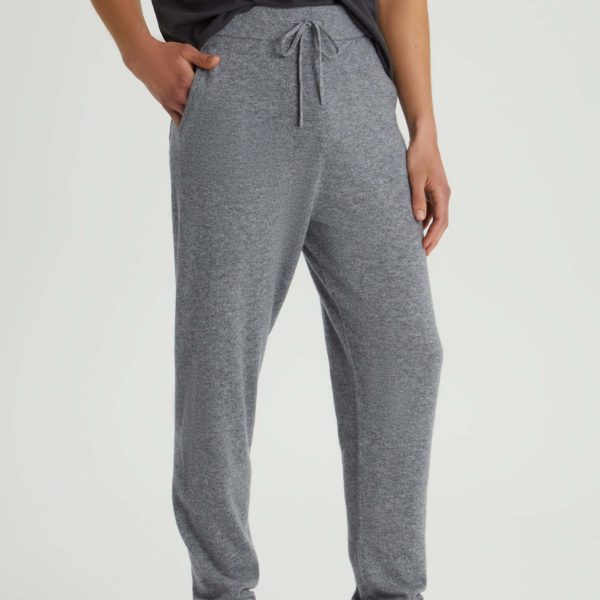 Loved for their comfort and versatility, joggers are a modern style of sweatpants that provide a flattering fit. Made from 40% recycled cashmere that's made to mimic the other 60% that's not, the Italic Recycled Cashmere Jogger Pants come in black, gray, and midnight.
If you haven't caught on, these joggers are designed to be paired with the Recycled Cashmere Zip-Up Hoodie. Or, for a more mix-and-match vibe, pair these slouchy but slim-fit pants with a plain white tee for quick jaunts to the corner store, late-night visits, or Sunday morning gaming sessions.
Merge comfort with a great fit with these versatile Italic cashmere joggers for $95.
Headed outside? Pop on the Italic suede bomber and you're good to go.
Italic Slumber Eucalyptus Sheet Set Review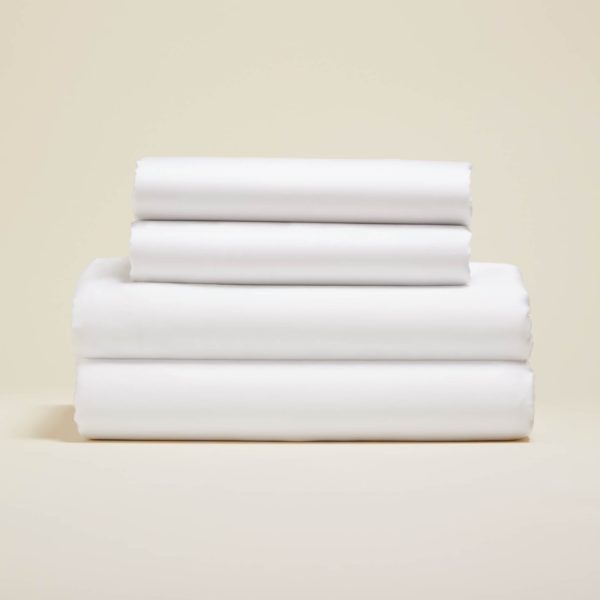 We all blame our mattresses for an uncomfortable sleep, but the right kind of sheets can make a world of difference. The Italic Slumber Eucalyptus Sheet Set has a 300 thread count, meaning it'll wear well with years of use and become unbelievably soft.
Using eucalyptus for these sheets comes with other perks too, like being breathable and lightweight—two qualities most hot sleepers look for when it comes to sheet shopping. Plus,  they're wrinkle-resistant.
The set includes a fitted sheet, a flat sheet, and two pillowcases, and comes in all the standard sizes for beds, ranging from Twin to California King.
Experience a cooler sleep with these fuss-free Italic eucalyptus sheets for $75-$105.
Who Is Italic For?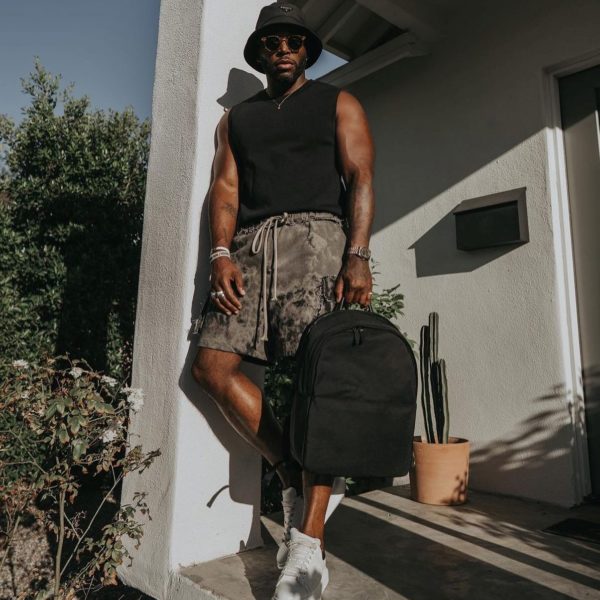 Love designer, but hate the prices? Italic is a great alternative for you to get high-quality pieces for a fraction of the cost of what you would normally pay for luxury items. With that said, your items that arrive will be brandless. The label reads: MADE FOR ITALIC, which isn't quite as much of a brand name as it is a statement.
If you buy designer items because you like to flash the brand, that's totally fine, but you won't get that with this retailer—the reason why its prices are so low.
Offering brandless collections for men and women, along with products for home and pets, Italic is for adults who want a quality wardrobe or home that looks expensive but doesn't require them to dig into their savings.
Italic Reviews: What Do Customers Think?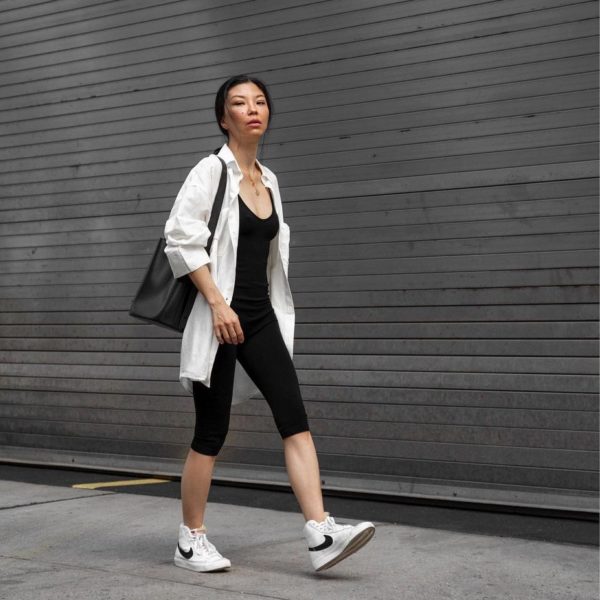 You can tell an item is of good quality just by looking at it and touching it. But since we haven't had the pleasure to do the latter quite yet, we're going to need a little help from those who have.
This is the section of our Italic clothing review where we turn to customers for feedback. Here, you'll find a selection of comments sourced from a few different sites around the web that mention the brand's quality, fit, and feel.
Let's kick things off with a few ratings from the brand's website, shall we? Below you'll see five of its bestsellers along with their ratings to give you a feel for how customers enjoy them.
Relaxed Cashmere Turtleneck: an average of 4.7/5 stars from 137 reviews
Slumber Eucalyptus Sheet Set: an average of 4.3/5 stars from 71 reviews
Men's Recycled Cashmere Zip Up Hoodie: an average of 5/5 stars from 9 reviews
Niki Leather Moto Jacket: an average of 4.7/5 stars from 24 reviews
Italic Mesh Watch Band: an average of 4/5 stars from 17 reviews
Since the Relaxed Cashmere Turtleneck looks to be the hottest seller, we decided to take a closer look at what customers had to say about it.
The most common opinion about this sweater is its amazing fit. No matter the size, shoppers say it's roomy but not baggy and is super comfortable. Buyers also mention its weight and fabric, noting the quality stitching and feel.
One Italic clothing review that seems to sum it up read, "It's plush, thick and fits just right." You can't really ask for more in a sweater—especially at this price.
To check in on how the brand's clothing holds up with customers outside of its website, we headed to an Italic clothing review on The Quality Edit that tried and talked about some of its most-loved pieces.
Of the Boxy Cropped Cashmere Sweater, the review read, "Like most things on Italic's site, it's one of those items you simultaneously want to tell all your friends about but also want to keep a secret so nothing's ever sold out."
The writer also mentioned the sweater's supremely soft fabric, complementary fit, and of course, the great quality that the brand is known for. So it looks like Italic really does have well-made items, and as for style, so far, it all looks chic, modern, comfortable, and classic.
Because this is an Italic clothing review and not a homeware review, we chose to look at another one of its pieces of apparel, the Men's Marco Baseball Leather Jacket, discussed by the Effortless Gent.
The review noted that it's made of "ridiculously soft lambskin leather. It's substantial, but won't weigh you down. It's also smooth and supple, no uncomfortable break-in period needed." From the photo, this jacket looks exactly as described.
In terms of the quality for the price, The Effortless Gent revealed, "I've had the privilege of checking out many, many clothing items in my 11 years of running Effortless Gent, and this leather jacket is easily the nicest quality at this price point."
This says a lot, and while $225 may seem pricey for a jacket, it's comparable at around $1k from other brands.
From what we found, there's no doubt that Italic clothing is of great quality. Shoppers speak of great fits, soft fabric, and flattering cuts.
We didn't come across any real negatives for this brand, and the ones we did find were small things like preferences in fabric weight or feel—nothing that would sway our untarnished opinion about Italic.
Is Italic Worth It?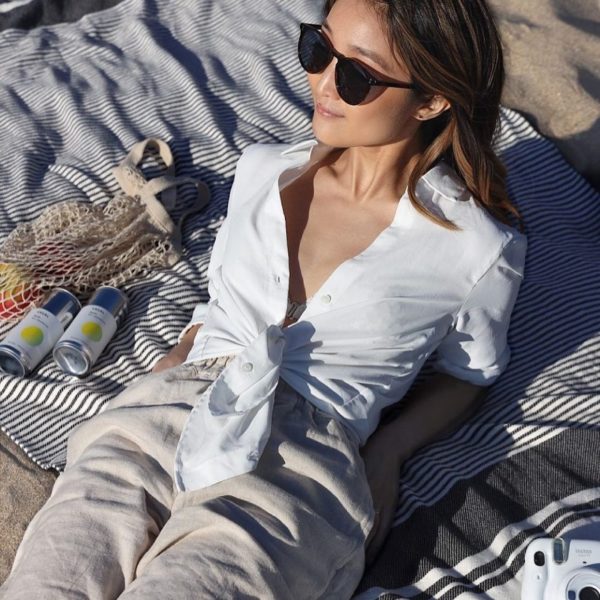 The way Italic operates is really cool. It seems like everyone wins—the manufacturer, the brand, the customer, and in some cases, even the planet, as it offers a recycled collection alongside regular items.
Membership fees are low, and they even offer a money-back guarantee for your first 30 days, as well as an offer to pay your membership fee if you don't make the money back in savings. But, with Italic's pricing, there's no way that you wouldn't, even if you're a casual shopper.
With all of that in mind, Italic is more certainly worth the buy and we hope to see more brands like this pop up in the near future.
Italic Promotions & Discounts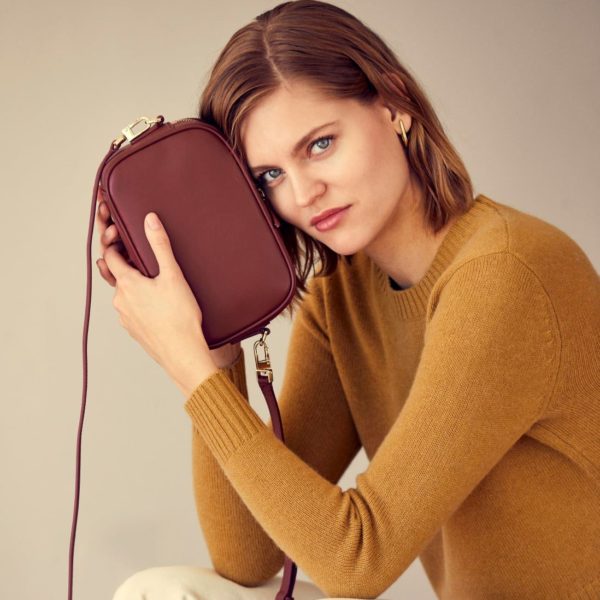 Luxury quality for a low price is already a discount enough, but during this Italic clothing review, we kept an eye out for any other deals the brand had kicking around. Take a look at what we discovered:
Waived membership fees for your first order
Free shipping on orders over $50
Free returns
Where To Buy Italic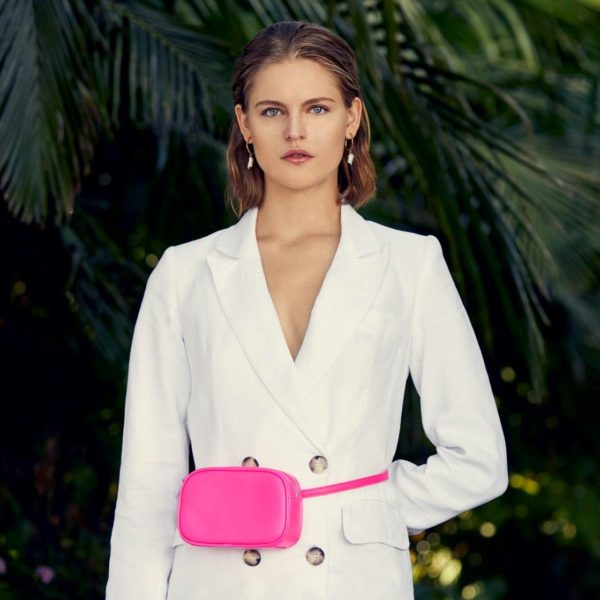 The company operates on a direct-to-consumer model, meaning you can only buy its apparel, accessories, and home goods from Italic.com.
FAQ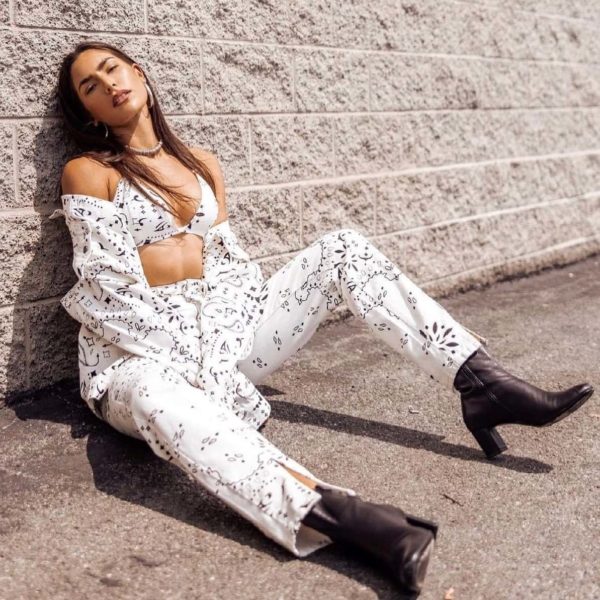 Where is Italic made?
Italic clothing is made all over the world in the same factories that high-end brands use. It wants to bring you quality and luxury craftsmanship, so it's partnered with the best manufacturers for specific items.
On each product page, you'll learn what other brands are made in those same factories. You'll also get to see the certifications of each factory and how long it's been in business.
Does Italic fit true to size?
We scanned several review sites to find out the answer to this question, and from what we saw, it looks like both the women's and men's collections fit true to size.
If you need any other information about how a particular item fits, see the size chart below, or check out the measurements for each size on the product page.
What is Italic's Shipping Policy?
At this time, Italic only ships within the US, but it does service all 50 states as well as APO/FPO addresses.
Once you place your order online, Italic will send you a few updates:
When they receive the order (it's shipped in from the manufacturer)
When your order is sent out from the warehouse
An estimate of when you will receiving it
Orders typically take 5-7 business days to arrive. But, shipping to Alaska, Hawaii, Puerto Rico, and APO/FPO addresses may take longer.
To track your package, head to the Tracking Page on the company's site and enter your order number and email address.
What is Italic's Return Policy?
Italic is very thorough when it comes to details, but it also realizes not everything will be a perfect fit. If you need to, any item can be returned within 30 days of delivery, but it needs to meet a few conditions. The item must be:
Free from stains and damage
It cannot have been worn, washed, or altered
To make a return, head to the Return Portal and enter your order number and shipping zip code. From there, you'll be sent a prepaid shipping label to print and attach to the outside of your return package.
Refunds will be issued to the original method or can become store credit.