How is it like flying with Iberia Airlines? Do they meet your expectations, or are they a disappointment? Better to find out now than later, when you've invested time and money. Keep reading to find everything you'll need to know about Iberia Airlines.
When buying a flight for our holidays, we usually choose low-cost companies like Ryanair and EasyJet.
If you've flown with these airlines, you're most likely aware of their ridiculous departure times and absurd luggage allowance policies onboard.
Unless you're flying with a tiny backpack, you will most likely have to pay an expensive extra fee. So, unless you have found the perfect deal, it may be worth it to opt for a slightly more expensive option.
Our blog previously covered several airlines, from Aegean Airlines to FlyTAP. But today, let's take a closer look at the Iberia airlines!
What is Iberia Airlines?

Iberia is the flag carrier airline of Spain. This airline was founded in 1927 and is currently based in Madrid, Barajas Airport. Initially, Iberia Airlines would only fly within the Spanish territories. However, after World War II, it started to fly to more distant destinations like Latin America and the UK.
Today, Iberia Group airlines fly to 39 different countries globally for a total of 109 destinations on almost all continents!
Who owns Iberia Airlines?
In 2010, Iberia Airlines and British Airways, the flag carrier airline of the United Kingdom, decided to merge.
Consequently, Iberia is now part of an Anglo-Spanish multinational airline company known as International Airline Group. Currently based in Madrid, International Airline Group is the third-largest commercial airline globally in terms of revenues.
How safe is Iberia Airlines?
Despite its turbulent past, Iberia Airlines is safe nowadays, and you shouldn't worry too much when flying with them. Nonetheless, this airline had at least four severe accidents throughout its career in which many passengers and crew members tragically lost their lives.
However, all the fatalities happened before 1985, and since then, no accident has occurred.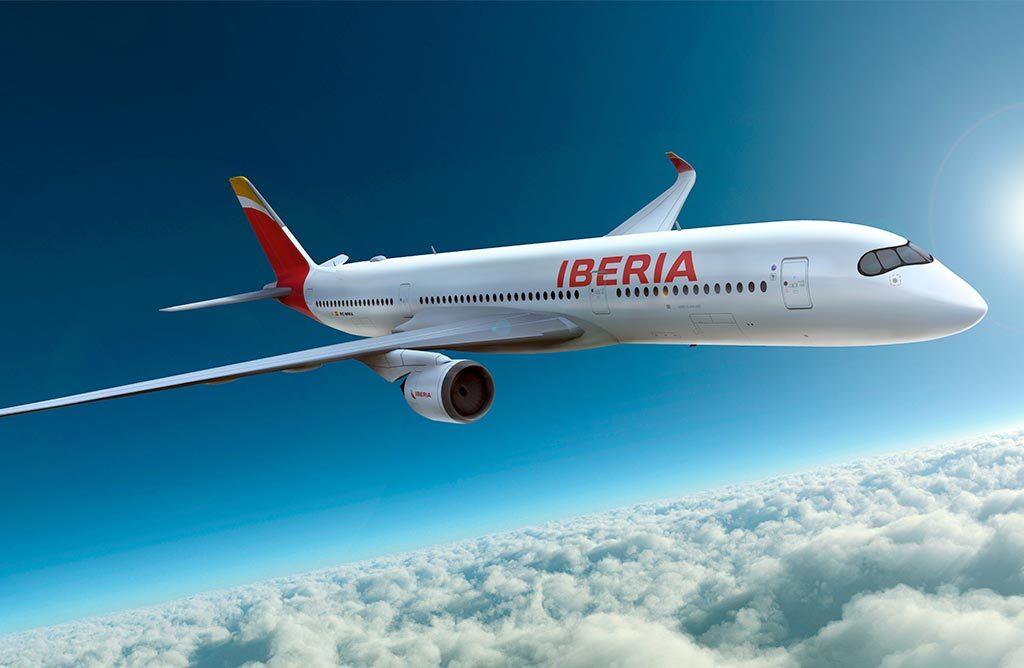 Iberia Airlines Review Summary
Iberia Airlines doesn't rate too well when it comes to online reviews.
On TripAdvisor, the company holds an average rating of 3.0/5.0 stars. People mostly complain about poor customer service, which seems impossible to contact. Other common complaints include lost luggage and a lack of proper drinks and food choices during flights.
Iberia Airlines Customer Service
According to Iberia Airlines reviews online, you may have to wait for hours on the phone before being able to talk to their customer service department. The email service also seems to be useless. Several people tried to contact the company by email. Still, they only kept receiving an automatic reply which did not provide any helpful information.
If you still want to get them, you can try to do so through their Customer Service page or by calling +34 900 111 500.
What's Iberia Airline's Luggage Policy?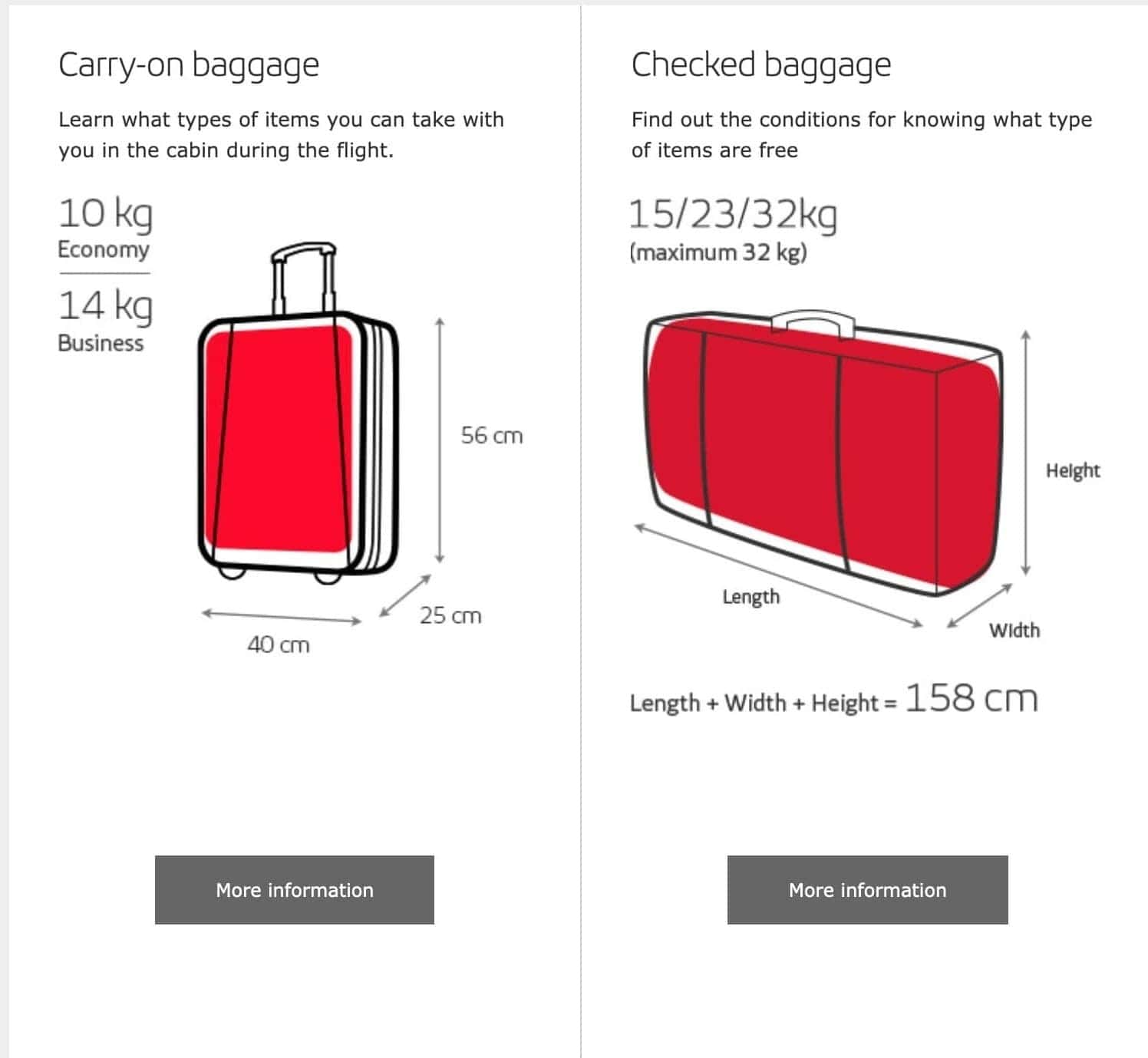 If you are flying in economy, you will have the possibility of taking a cabin bag and a personal accessory during your flight. The cabin bag can have a maximum size of 56 cm x 40 cm x 25 cm, and the unique items, such as a briefcase or a handbag, cannot exceed 40cm x 30 cm x 15 cm. Your cabin bag cannot weigh more than 10 kg. Otherwise, you may have to pay an extra fee.
If the flight is particularly busy, Iberia Airlines may store your carry-on luggage in the hold. Still, you obviously won't have to pay an extra fee. However, you will have to wait some spare time to get your luggage back once landed. For this reason, if you're in a hurry, make sure to be among the first ones to board.
In business class, you will be allowed to take some extra weight with a limit of 14 kg for your carry-on bag. A checked suitcase is always included in the business class. Depending on the flight, it will cost you an extra fee of approximately €30. The maximum weight for your checked luggage must be 23 kg, and the sum of height, width, and length must not exceed 158 cm.
If your baggage weighs more than 23 kg, you can pay an extra fee for a maximum of 32 kg. Luggage exceeding this weight is not allowed.
Food included Aboard Iberia Air?
Iberia serves food on all flights longer than four and a half hours. This includes breakfast, lunch, and dinner, completely free of charge. If you would like to request a special meal, you can do so 24 hours in advance.
If you have a food allergy make sure to bring your own food onboard.
Iberia Airlines Cancellation policy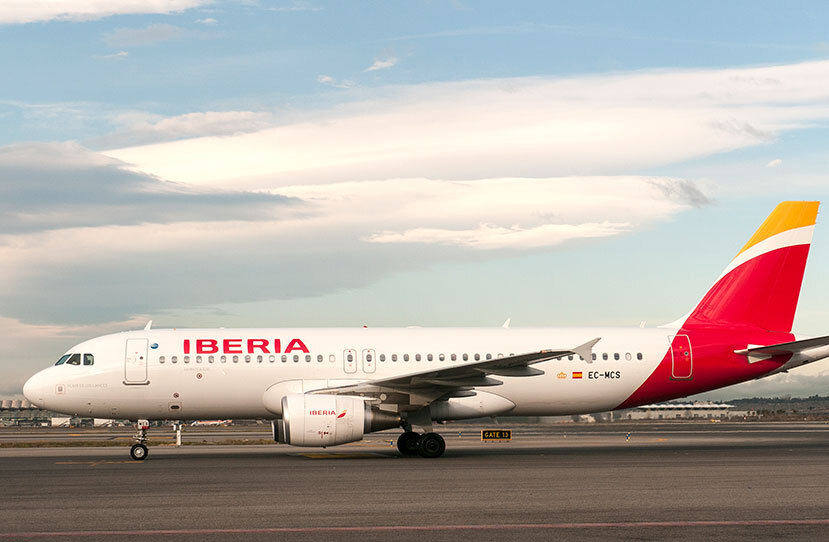 If your flight has been canceled, you can request a bonus through your Manage Your Bookings page. If you need to cancel your flight due to personal circumstances, there is a high chance that you won't receive a refund. In the few instances where changes, returns, or refunds are allowed, you will still have to pay an associated penalty fee.
However, if you are flying in business class, you can change your flight free of charge up to 15 days from your departure. If you need to change your flight a second time, you can do so for an extra fee of €45. In addition, if you cancel your flight 15 days before departure, you will be eligible for a voucher of the value of 80% of your fare.
Is Flying with Iberia Airlines Worth it?
Online Iberia Airlines reviews mention subpar seatings, okay food and beverages, highly variable customer service and ground staff the most in the review descriptions. Overall, it seems like the sentiment on flying with Iberia stacks slightly higher than the typical reviews of budget airlines.
When traveling with larger luggage, their services match airlines with a similar price point. Some has also reported that the flying experience wasn't too bad considering its price point.
Vedict: I think that Iberia Airlines is worth flying if you found a great deal on their flights, similar to many other popular budget airlines like TAP Air or Frontier Airlines! As with all low cost airlines, know what you're in for and make sure you're in the know on their luggage policies, check-ins, and delay/cancelation policies.
Our rating: 3.4/5
Pros:
Many destinations
Premium choices
Lenient large luggages for budget airlines
Food included for 4.5+ hour flights
Cons:
Poor customer service
Variable grounds crew service
Frequent non-reimbursements
No cancelations for Economy passengers
Plan your trip with Pilot!
Now that you know everything about Iberia Airlines, it's time to book your ticket!
Whether you choose Iberia Airlines or not, you'll want to make sure you have an excellent and sound travel plan in place. Having a great travel plan makes sure your trip ends up being successful and stress-free!
Pilot is your brand new trip planner that helps you discover and build travel itineraries connecting you to resources everywhere. Make the planning experience more fun by collaborating with your travel buddies!
Pilot makes it fun and easy to share and relive your favorite travel memories with many useful features!
Did we mention that it's completely free? Try it out now!