Despite RV owners gearing up for a journey with the best of preparations, breakdowns cannot always be avoided. For travelers out of the road for a considerable amount of time, there is always a risk of a flat tire, mechanical failures, or even accidentally locking yourself out, needing to look for a service call. That's where Good Sam roadside assistance comes in for all RV owners.
Whether you're on the road or at your campsite, any malfunction can be damaging to your RV or truck, while being a risk for the cargo and passengers inside. Roadside assistance provides you with access to emergency services such as battery jumps, towing, or fuel delivery. Given the challenges and problems which can occur, having a reliable and responsive service helps ensure you aren't left stranded in the middle of anywhere in your travel trailer.
Bottomline Upfront
Good Sam is a reputable company that offers a quality service. However, their customer service is lacking at some points and they are high priced—even for the basic package. Even so, if you can afford it and have a bit of patience, this service can be a real lifesaver. There are competitors that offer great services as well if you want to look into those services and do a comparison.
Choosing the right assistance plan for your motorized RV means getting into the details. If you're wondering whether the ever-popular Good Sam Roadside Assistance is the service for you; read on below.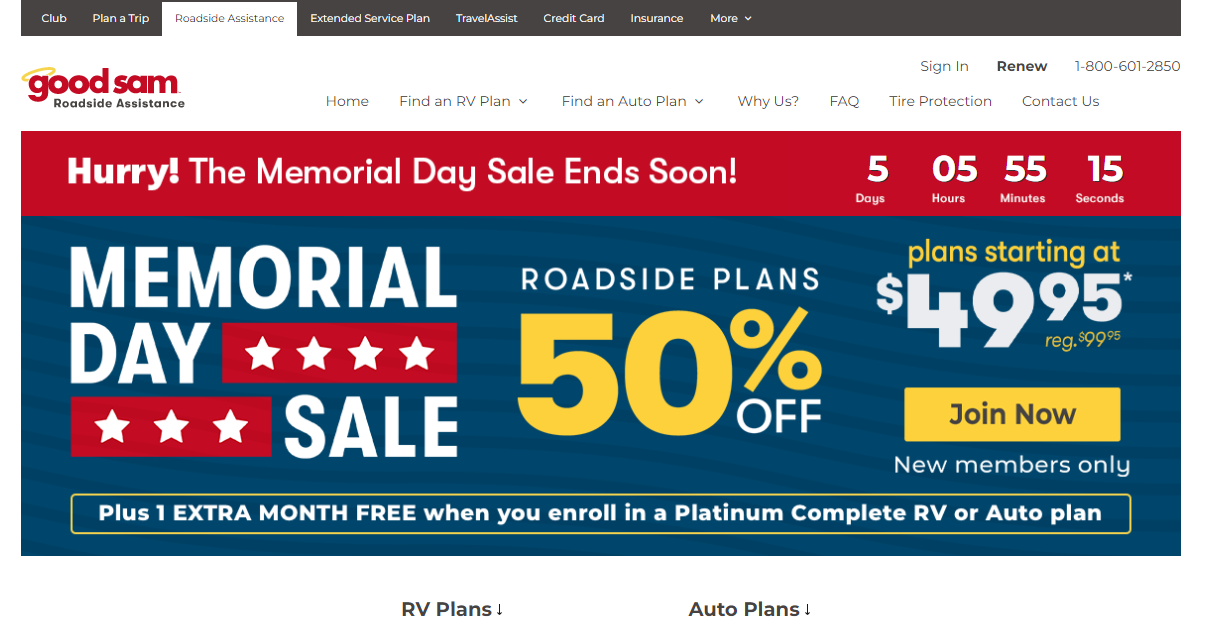 What Does Good Sam Roadside Assistance Offer?
Focused on making RV travel safer and enjoyable, Good Sam travel club provides an array of services as roadside assist in order to minimize inconveniences during your journey. The company has a vast network spread out throughout the country and has well-equipped service centers for quick aid.
In case of an incident, you can simply call in on their toll-free line to request assistance regardless of where you are. The average turnaround time for the company is around 45-60 minutes, depending on the issue. The company provides tire replacements as well as more advanced mechanical intervention or will help tow your vehicle if required.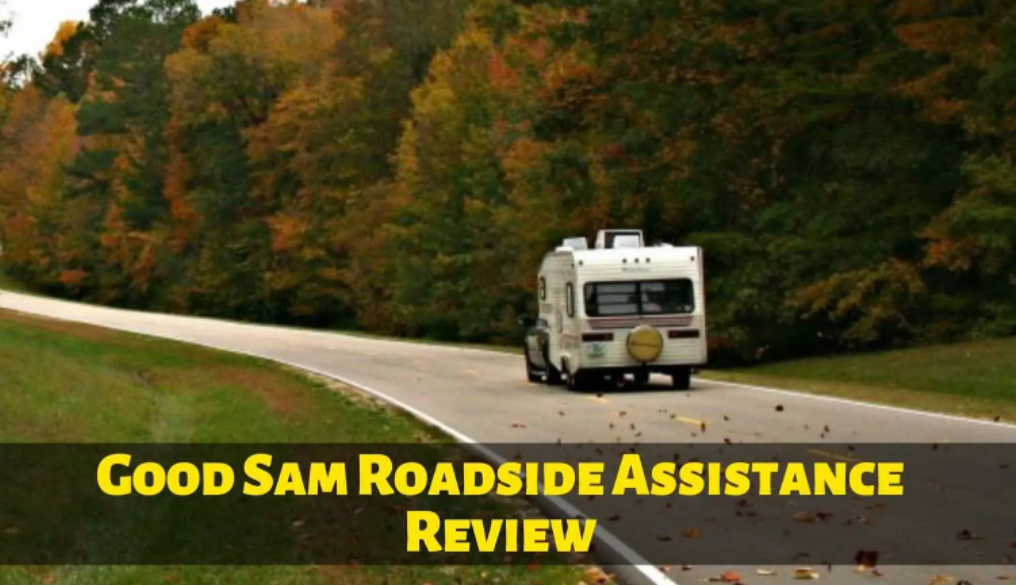 Features
The main types of services offered by Good Sam Service include:
Good Sam Towing: Provide towing services with unlimited distance towing to help you recover your vehicle to a safe and secure location.
Flat Tire Repair: Assistance in replacing flat tires or purchase of new tires through the nearest service center or retailer to your location.
Battery Jumpstart: In case of battery issues, the company's service staff will be right at your location to jumpstart your truck right away.
Fuel Delivery: Forgetting to refuel can be a matter of the past with Good Sam's Emergency Fuel Service.
Trip Interruption Service: The company also covers unforeseeable cancellations and reimburse you for the unused trip costs you may have incurred.
Locksmith Service: Getting locked out on the road is a common predicament for travelers. You can simply use the service call in to get a locksmith called out to your site and get back into your vehicle.
Emergency Medical Referral Service: In case of any hazards or emergency requirements, customer service can help connect you to the appropriate medical services you need.
Spouse and Dependent Children Coverage: Their services also extend to spouse and/or children of their primary member.
Operational and Technical Services: In case RV technicians are required for inspection, the company will patch you up with their services.
Vehicle Type Coverage: Aside from covering your truck, Good Sam extends its coverage to RVs, motorcycles, and boat trailers. Additional roadside coverage also provided, depending on the plan.
Membership Plans
The company's services are based on a yearly tiered subscription with three main variants. These include:
RV Standard
Consists of the basic package and coverage options. It provides coverage of RVs, Auto, motorcycles and boat trailers. The RV Standard Services Include:
RV Mechanic Dispatch
Unlimited Towing Services
Flat Tire Services
Battery Jumpstart Services
Fuel Delivery
Trip Interruption Service
Automotive Locksmith Service
Emergency Medical Services
AAMCO Discounts
Notably, the services do not cover multiple RVs or leased/rented vehicles. Emergency services are also not part of this plan. RV Standard Package is priced at $129.95 but is discounted at $64.95 if purchased as their yearly subscription.
RV Platinum
This premium plan provides coverage to motorhomes and builds upon their Standard package. Additional services include:
Coverage of leased, rented or borrowed vehicles
Operational and technical services
Home Locksmith service
Hotel and car rental discounts
Subscription for the RV Platinum plan is priced at $79.95 with its regular price being $159.95.
RV Platinum Complete
For those looking for additional protection, the platinum complete plan provides the following two additional facilities:
Tire & Wheel Hazard Coverage for repair and replacements
Additional Emergency Travel and Medical Benefits.
For their complete package, travelers pay $119.95 yearly, or they can opt for their regular plan priced at $239.95.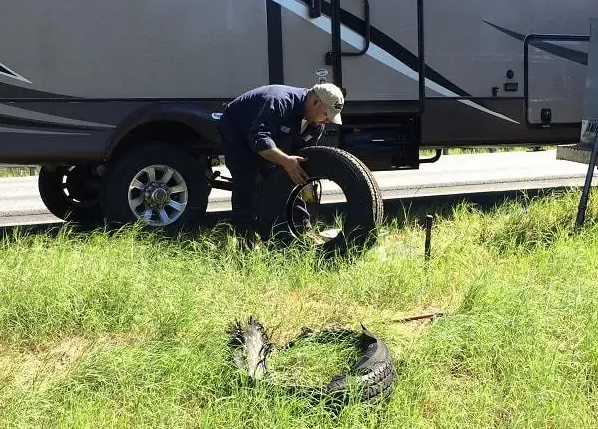 Choosing the Right Roadside Assistance Plan
The best way to select the right plan for your journeys is to get in touch with Good Sam customer service. The coverage you should get will ultimately depend on the following questions:
How many people are you expecting on your trip?
What kind of vehicle(s) do you have?
Which locations or spots are you going to visit, and what are some known challenges to traveling in those areas?
What kind of services will you require?
What is your current budget?
These are some of the questions to keep in mind when deciding between the plans. That said, also read the fine print and details of your subscription before you sign up. You should be aware of your coverage and limitations to avoid any issues in case you get stuck.
Good Sam Pros and Cons
Pros
Affordable plans
Unlimited towing service
Toll-free Customer Service Line
The large and diverse network
Skilled service staff and additional technician support, if required
Relatively quick turn-around time
Coverage for all dependents
Interactive app for access to additional services and support
Cons
Expensive one-time payment
Limited packages
Fine print details may lead to confusion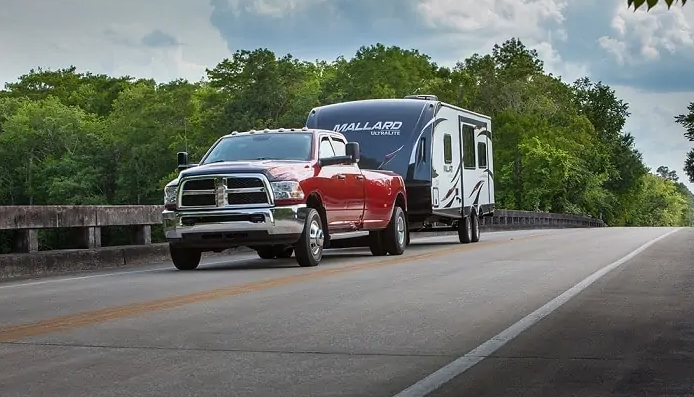 Frequently Asked Questions
Who is Good Sam Assistance for?
Good Sam provides Auto and RV coverage for travelers as a means to protect your household vehicles. It is for anyone with an RV who requires road assistance coverage.
What do their towing services entail?
The company provides free towing services regardless of mileage to their nearest service center. For a fee, the member can transport their vehicle to a garage of their choosing. Additionally, there are limitations for towing and roadside service outside their zone; i.e., within Mexico, Puerto Rico, and the US Virgin Islands. The following benefit limits may be applied for service in those areas:
Standard: $1000
Platinum: $1,500
Platinum Complete: $1,500
How to get help from Good Sam services in case my battery dies?
Running out of juice in your RV or vehicle can seem problematic. First, you should identify the reasoning behind the dead battery. It can happen because of a slow drain, being on a low for too long, receiving high power, or from being old.
You should be able to jumpstart your car in most cases using another vehicle. If case you need a jumpstart or need further assistance, you should call on Good Sam's helpline to get support and relief, as needed.
How to prepare my car to get towed?
Before contacting support, you should have an idea of the size, weight, and type of your RV to provide an accurate picture. In order to protect yourself, pull away from high traffic zones, and turn your hazard lights on. Turn off your vehicle and wait outside. Avoid getting into your vehicle or walking into traffic for any inspection. If you feel unsafe, get in touch with emergency services. The towing service should handle all the preparation required once they arrive at the scene.
Other Roadside Assistance Services
While providing lengthy services within its packages, Good Sam has its shortcomings when compared to other competitors. The company does provide extensive services within its basic package, but its cost is still largely expensive as a yearly payment.
Additionally, while on paper, the company has you covered; customers do note limitations within customer service or fine print details which do not cover their required scenario.
All that said, there are alternative services you should check out before finalizing a contract. The most notable alternatives to Good Sam Road Assistance are AAA, Allstate Motor Club, and Coach-Net. But, do they hold up against the company? Or does Good Sam have the upper hand on all of them?
Ultimately, the decision is yours, based on your perception of need and preference. It is important to note that most assistance agreements have yearly subscription payments, and you can opt for another service if you're not comfortable with your previous arrangement.

AAA
One of the most popular roadside service options, AAA has the strongest value from its affordable plans to its quality services and coverage. Features of AAA Include:
Battery Boost
Fuel Delivery Service
Minor Mechanical First Aid
Tire Service
Towing
Emergency Repair Check
Vehicle Locksmith Services
When it comes to their plans, the company offers three options: $57 Classic Plan, $89 Plus Plan, and $120 Premier Plan.
Pros
Covers Members of any vehicle
Nationwide, responsive coverage and service locations
Affordable packages available
Full range of services provided
Cons
Depending on the selected plan, only 4-5 service calls can be made.
Towing service varies from 5-200 miles between classic and Premier plans
Locksmithing costs up to $100-150 extra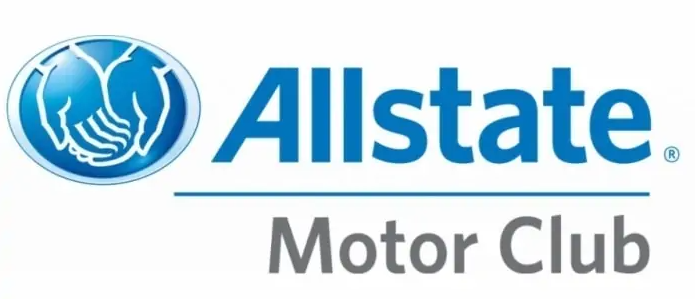 Allstate Motor Club
For a blend of affordability and strong services, Allstate Motor Club is the way to go. Its uniqueness shines through within the simplicity of its operations. You can purchase a membership plan without an Allstate policy; therefore, making it a more accessible option. Features of Allstate Motor Club:
24-hour assistance
3-5 rescues a year, depending on your plan
Tow Service ($150-250 towing benefit)
Jump Start
Fluid Delivery
Lockout Service
Tire Change
Trip Interruptions
Road hazard benefit
Free Carfax Vehicle History Report
The plans come in two variations: Roadside Advantage ($79 per year) and Roadside Platinum Elite ($139 per year).
Pros
The most affordable basic plan
Reimbursement benefits are competitive
Free fuel and locksmith services
Cons
3-5 services calls can be made in a year.
Limited mileage on towing service
No mid-tier options.
Premium plan more expensive than competitors

Coach-Net
If you're looking for a premium service to take all your stresses away, Coach-Net provides one of the most comprehensive and all-encompassing plans. The catch is simple: It's a bit pricey compared to the rest. Features of Coach-Net:
Coverage for Entire family (including children under age 24)
Emergency Services with Assist America
Unlimited Towing
Unlimited Tire Assistance and Tire Discounts
Delivery of Fluids
Unlimited Battery Boosts
Unlimited Locksmith Services
Mobile Mechanics
Appointment Assistance
Trip Emergency Interruptions
RV Product and Accessory Discounts
Motel and Hotel Discounts
Instead of having two different plans, the company provides plans based on the RV you have. Towable RVs can be available all above mentioned services for $179 and motorized RVs can opt-in for $249.
Pros
Coverage for the entire family
Unlimited services with a range of options and protections
No cap on calls
Great customer service
Cons
Expensive as compared to others
Only two options available
May not be available in some areas
Things to Consider
When making the crucial decision between the roadside service you should sign up for, there are a few things you should consider:
Coverage
When it comes to coverage, there are two main types: vehicle or driver coverage. Driver coverage is suitable for individuals with multiple RVs who may not stick to one vehicle. The former provides coverage to one RV and will encompass all individuals within; therefore, making it more suitable for families. Some companies will have you choose between the two options, while others provide a blanket policy.
Services Offered
While similar in nature, every company provides its own set of services with their own procedures. In order to avoid any issuances at the time of an incident, familiarize yourself with the services being offered to you beforehand. Match it up to the services you require beforehand and ask questions as needed.
Discounts
Many companies try to sweeten the deal of working with them by providing discounts while offering up club-like membership. These will include freebies or discounts on hotels and motels. Some do go beyond to provide their own credit cards and shopping discounts.
While this may not be a determining factor, considering the benefits and using them is a good way to ensure you're getting the most out of your investments.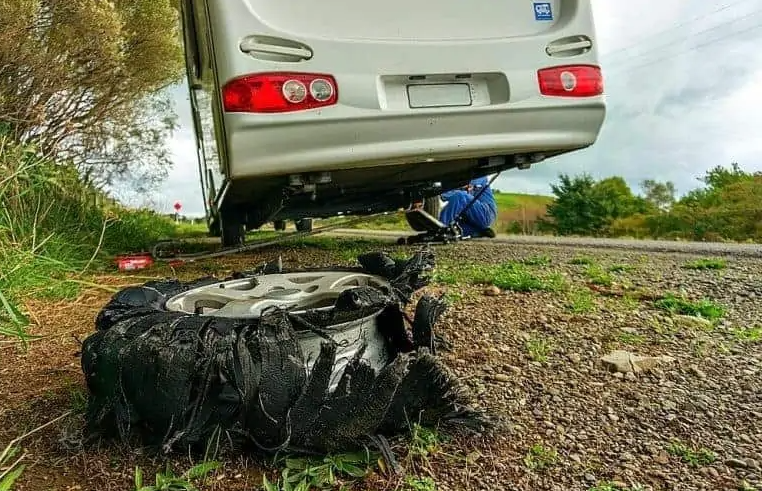 Free Services vs. Available Services
Does your company offer free locksmith services, or does it provide them, but at a cost? Make sure you check up on the free services which are covered within your package. A cost-effective package which charges you for utilizing package may prove to be counter-intuitive to one with a high initial cost.
Services such as towing or tire replacements can rack up a high bill; therefore, avoid any additional costs by keeping yourself as covered as possible within your plan.
Availability
Checking the states and areas covered by your assistance company is important before setting out to travel within the region. That said, you should also inquire about the availability of staff and technicians to avoid being stuck in a problem.
The holidays, for example, maybe a time when the company is short-staffed; therefore, it is best to say informed beforehand and plan accordingly.
Experience
Don't simply try on what services the company is presenting to you. Review their history and experience within the field. The number of facilities will account to little if their quality and expertise are not sufficient to provide solutions. Look for a company with a reputable background which instills confidence within you.
Limitations
Always read the fine print. Most companies will have caps or limitations upon the usage of their services. Some companies will only tow a certain amount, and it can be distressing to deal with if you were initially unaware of what you signed up for. Ask your company representative of the limitations of each plan and thoroughly go through the documentation by yourself.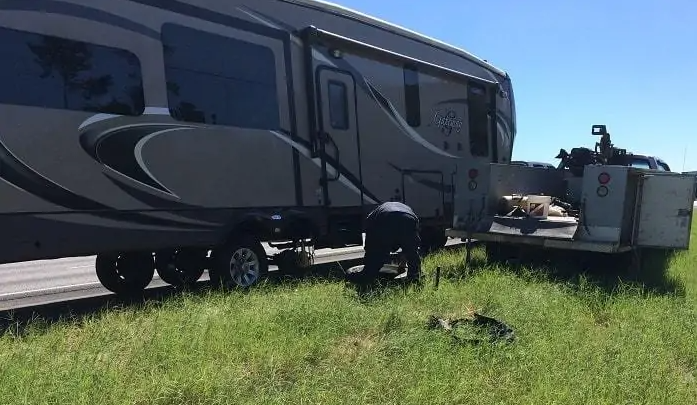 Response Time
Whether you're dealing with a flat tire or your battery is dead, response time isn't only a convivence, it's an important aspect of your safety and security. Depending on where you are, a company should be able to reach out within 50-60 minutes in order to start resolving your issue or allow you to get to a safe location before you decide to tow truck to their secure facility.
Total Costs of Service
From your yearly expense right down to emergency services costs, be aware and prepared in case of any incident. It's important to keep your plan within your budget; you can always upgrade later after gauging your own needs or depending on the locality you're traveling to.
Frequently Asked Questions
Is Good Sam Club part of Walmart?
The Good Sam RV roadside assistance program is an American chain owned and operated by your local Walmart Inc since 1983.
How do I get Good Sam gas discount?
Good Sam´s roadside assistance program has an amazing discount on fuel exclusively for life members of the club. By joining the club, you will receive a card among your insurance, that RV owners can use for a fuel discount.
Does Good Sam emergency roadside assistance apply in Canada and Mexico?
The Good Sam´s insurance, not only covers The United States (including Alaska and Hawaii) but also in Puerto Rico, US Virgin Islands and even Mexico and Canada for travel club members.
Final Verdict
Good Sam Roadside Assistance provides benefits as a relatively affordable option which offers unlimited towing services. The company has a reputable history as a provider and is available nationwide for quick and easy solutions. That said, there are a number of concerns regarding the company's customer service response and its generally expensive basic package.
There are competitors available to the company; each with its own pros and cons. Some provide more affordable options with more limitations; while others provide better service at a higher cost. The ultimate choice would depend on your preference, local/traveling specification, and the features you need as back-up services.
Would we recommend Good Sam Roadside Assistance? Yes, subject to your own requirements and judgment. Although competitors do exist, the package provided by the company is unrivaled with its features for the price range.