About Faherty Clothing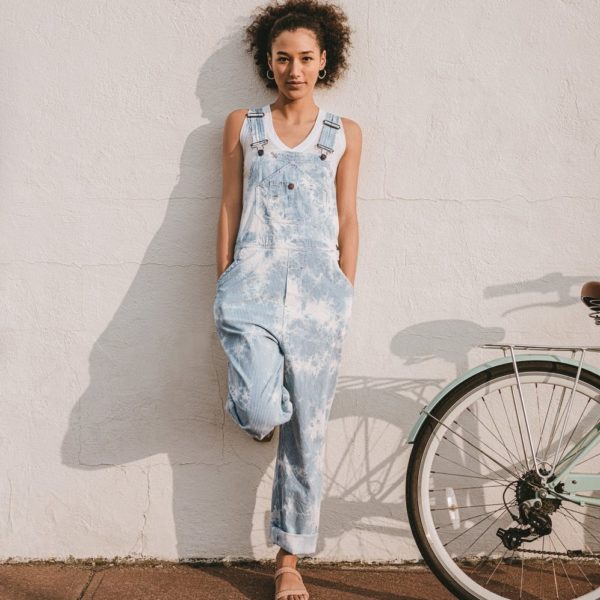 Faherty is a clothing brand that sells "quality clothing with a laidback sensibility." The brand offers men's and women's clothing as well as accessories and blankets, all made with mostly sustainable fibers and ethically sourced ingredients.
Faherty has been featured by many notable media sources such as Business Insider, Esquire, and CNN. Their Instagram also boasts an impressive following of 116k people ready to hear about the latest in slow fashion.
This Faherty clothing review will take an in-depth look at the brand and their products, customer ratings, promotions, and more to help you decide if their apparel fits your vibe
Overview of Faherty Clothing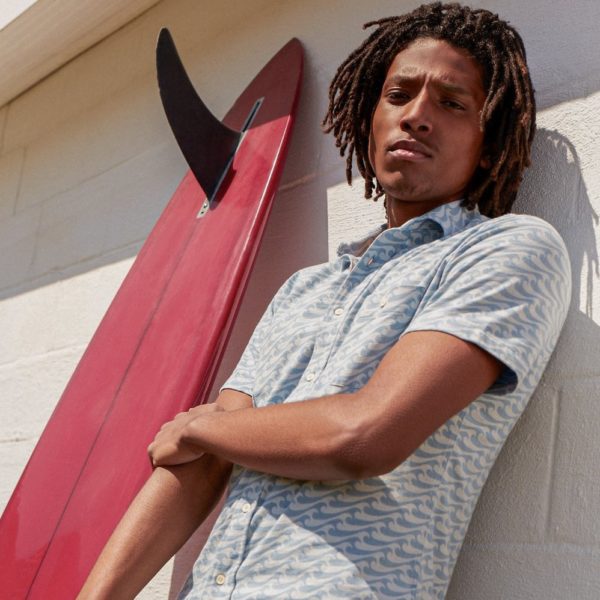 The Faherty brand was founded by twins Alex and Mike Faherty. Mike had a design career at Ralph Lauren while Alex studied investment baking and worked in private equity. They started their brand journey by first creating the perfect Board Short.
They had a dream to start their own retail brand and finally made the decision to dive in head-first. The company is committed to using the best sustainable options when making quality products.
To that effect, the brand creates their amazing apparel using mostly sustainable fibers, ethically-sourced cashmere, and wraps everything up in eco-friendly paper packaging. They are also set to be 90% plastic-free by the end of 2021. We love to see it!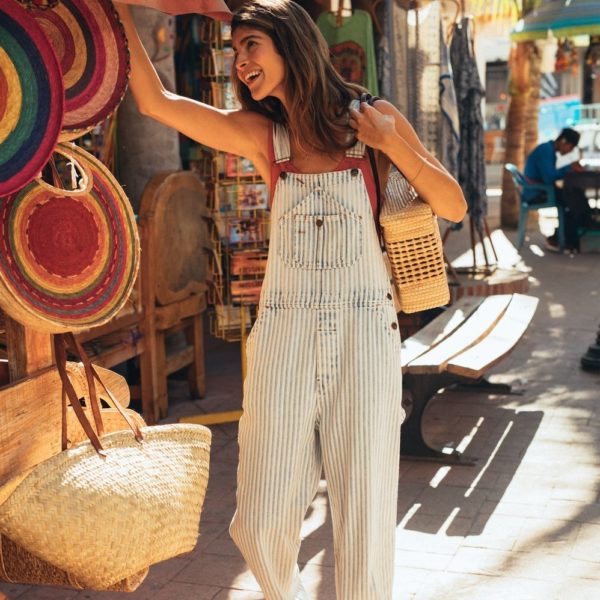 On top of that, if you needed another reason to believe that Faherty is a feel-good brand, they also partner with indigenous artists to help fund their work and help their communities.
"Faherty is fueled by purpose and optimism. As a family business, our mission is to elevate the experience of comfort and build a future where joy and conscious design lead to positive change for all."
The brand was founded in 2013 and is now headquartered in New York, USA. Faherty proudly makes all of their clothing in the USA.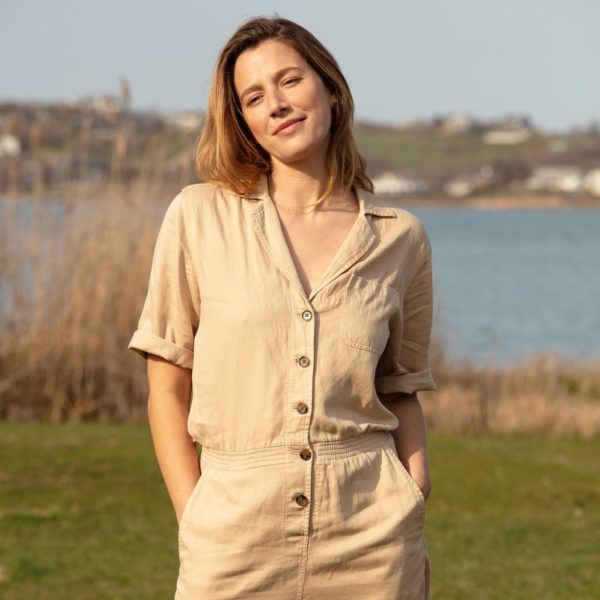 Before we truly get into this Faherty clothing review and take a look at what they have to offer, here's a quick list of the brand's pros and cons:
Pros
Offers a trendy range of apparel, including overalls, dresses, cardigans, sweaters, sandals, and so much more
Large range of sizes available
International shipping
Returns accepted within 60 days
Their products are found in many stores
The Faherty sale section has a great selection of discounted clothing
Excellent customer reviews
Sustainable and eco-friendly
Cons
No free international shipping
High price point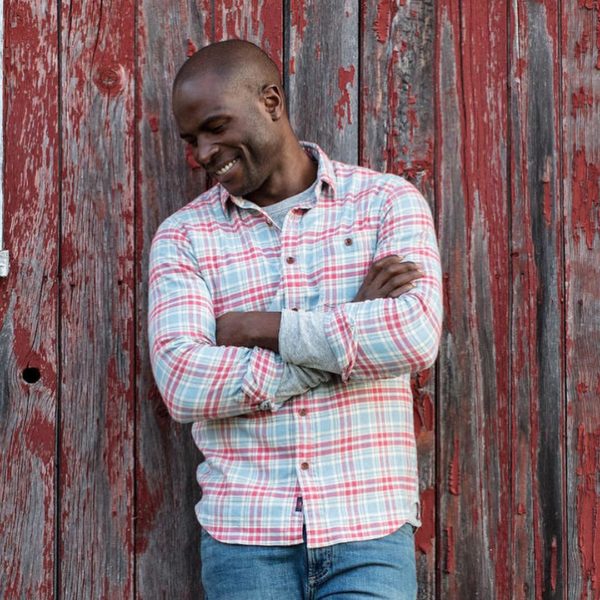 Faherty shirts and other apparel are the epitome of looking good and feeling good at the same time. Not only are their products crafted with a timeless appeal, their ingredients are sourced with the environment in mind and made to last.
Buckle up, because we're about to show you the best of the best when it comes to the brand's men's and women's clothing.
Faherty Superwashed Tie Dye Cotton Overall Review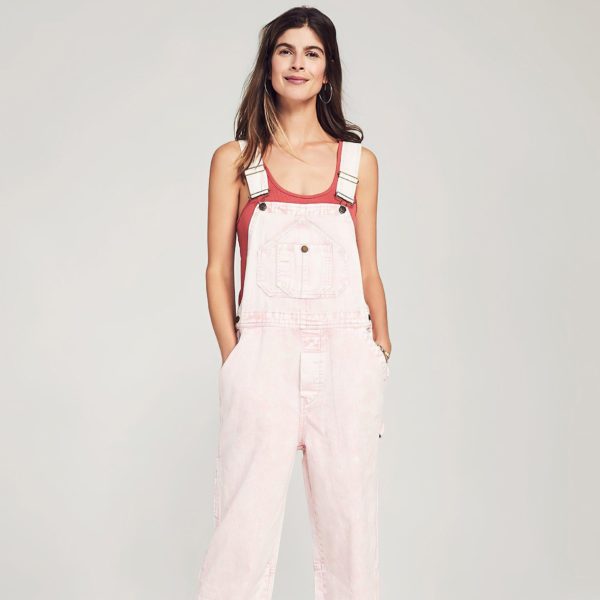 Faherty's bestselling overalls have gotten a makeover in the form of a new sun-faded pink number. These Faherty pink overalls are made of a 100% cotton–soft and lightweight denim that is easy to move in.
The Superwashed Tie Dye Cotton Overalls have a thrifted vibe and look like you just got them from the trendiest vintage shop. These timeless overalls feature old-school stitching and accents including antique brass hardware. This Faherty clothing review is in love.
To care for them, simply machine wash on cold and tumble dry on low.
These overalls look great with any tank top t-shirt or dress shirt underneath. You can take these from day to night and from casual to chic. Originally priced at $230, you can get them right now on sale for $155.
Faherty York Corduroy Overall Dress Review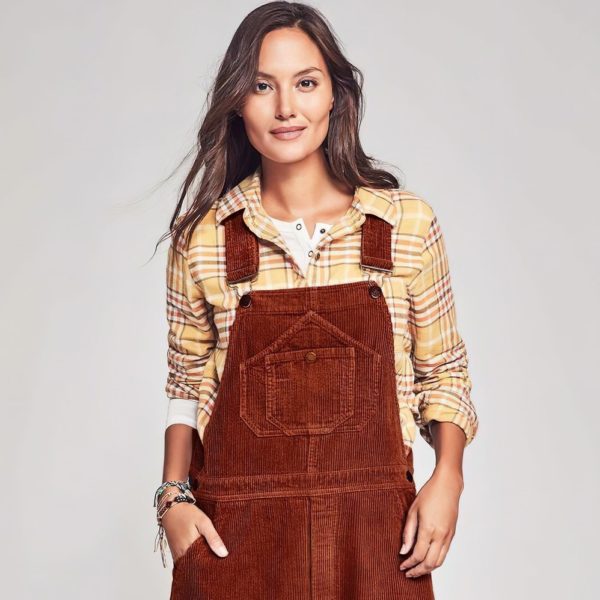 An overall dress may just be our favorite take on the classic outfit. The York Corduroy Overall Dress makes for the perfect autumnal look when paired with a sweater and boots. Feel free to wear it in the summer with a blouse or t-shirt and sneakers. Versatility at its finest.
This dress has a timeless and flattering look with an A-line silhouette and a hemline that hits right above the knee. It also features Faherty branded snaps and metal hammer loops. Oh, and we can't forget about the adjustable overall-style straps and pockets for practicality.
This stunning garment is made from a soft cotton-based corduroy straight from France. It also comes in two gorgeous colors: gingerbread and scarab.
To care for this dress, machine wash on cold and tumble dry on low. Like some of the other Faherty women's clothing, this dress is on sale for $130, down from the original price of $190.
Faherty Queenie Embroidered Washed Cotton Dress Review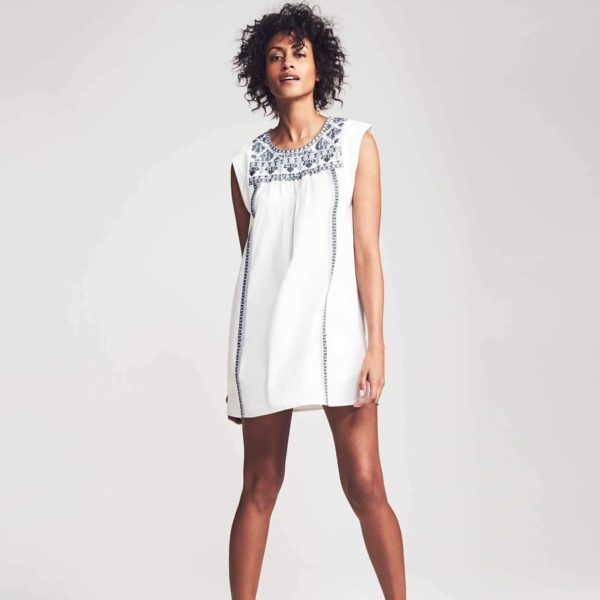 When it's hot in the summer, there is nothing better than throwing on a light and airy dress, and this particular Faherty Queenie Dress is the perfect one. This easy-to-wear throw-on shift dress features intricate Indian-inspired embroidery and details that really make it a unique piece.
The Queenie Embroidered Washed Cotton Dress features side pockets for convenience and cap sleeves for a flattering, feminine look. It runs slim in the chest so this Faherty clothing review recommends that you size up if you want a more roomie fit or are between sizes.
This dress is also a breeze to care for, as it's made of 100% cotton and needs to be machine-washed on cold and hung to dry. This $190 dress is on sale for $105 and looks great with sandals or sneakers for that perfect spring or summer look.
Faherty Paloma Duster Cardigan Review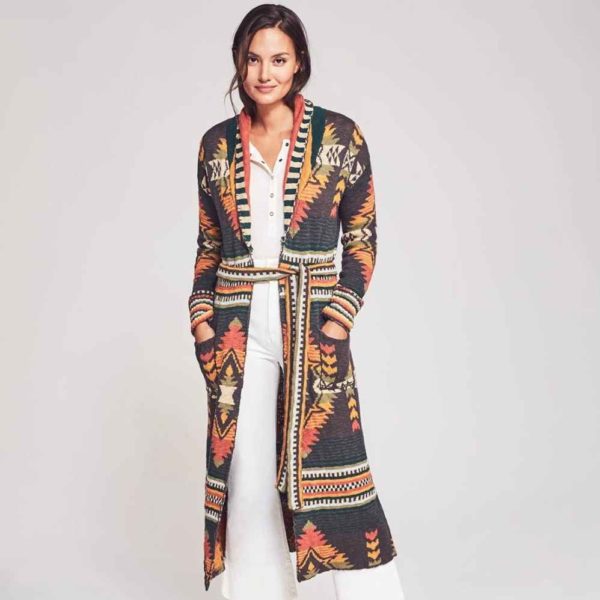 If you love unique pieces of clothing, then this cardigan might just be a must-have. The Paloma Duster Cardigan has a bold vintage look that is inspired by Indigenous art and weavings. 10% of sales go to helping Indigenous people at the Lakota Way Healing Center.
This duster cardigan has a shawl collar, removable belt and comes in a midi length. It's so effortlessly cool and looks great layered over anything. Made of a lightweight 100% cotton jacquard, this cozy garment must be hand washed and flat laid out to dry.
This sweater is a special piece that retails for $450, but we love everything about this cardigan and hope you do too. If you enjoy native and Indigenous designs, check out the Faherty b-yellowtails collaboration.
This collaboration is with Bethany Yellowtail, a designer that is from the Crow and Northern Cheyenne Nations, and together they're working to empower Indigenous people and bring their clothing to the masses.
Faherty Cloud Long-Sleeve Henley Review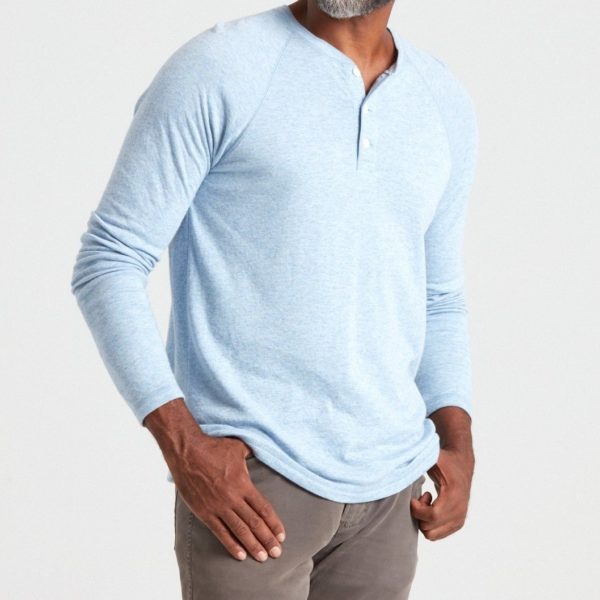 When an article of clothing has 'cloud' in the name, you know it's going to be super soft and cozy. That's no exception for the Cloud Long-Sleeve Henley, a shirt made from Faherty's patented Cloud Cotton material.
To elaborate, this top is made from a blend of luxurious cotton and Modal sourced with the environment at the forefront of the process. It's extremely light and soft, so feel free to wear it on its own or pair it with a vest or light jacket for added warmth.
Available in 5 colors, the Faherty Cloud Sleeve Henley can be yours for $98.
Faherty Legend Sweater Hoodie Review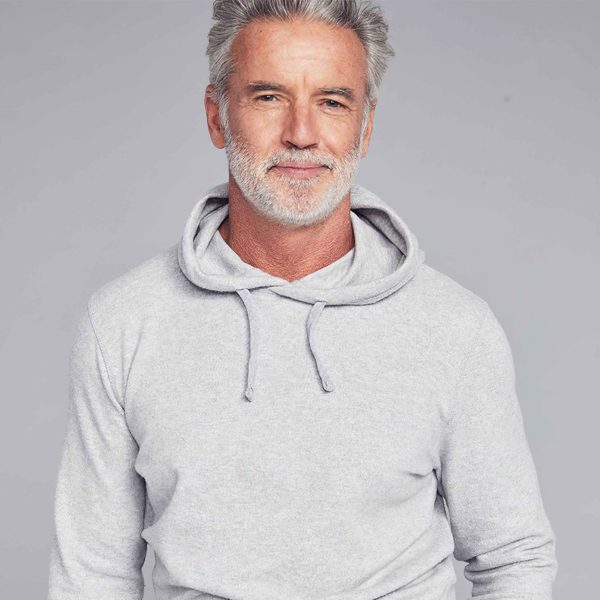 You can never have too many hoodies in your wardrobe, so why not take a chance on the  Legend Sweater Hoodie. You might quickly find that it becomes your favorite one.
This Faherty legend sweatshirt is the perfect, classic, casual hoodie. It is also elevated by the extremely soft and comfortable stretchy fabric.
This piece of apparel looks great layered under a leather jacket or on its own. It has overlock stitching and drawcords at the hood that can be tightened if you need some extra warmth and protection outdoors.
You can get it in 2 essential colors: heathered black twill or light grey heather. The hoodie fits true to size and is made of 62% polyester, 33% viscose, and 5% spandex.
To care for this hoodie, machine wash on cold or tumble dry on low. This extremely high-quality and comfortable hoodie retails for $148 and is a more casual option if you love the Faherty marled cotton cardigan or the Faherty legend sweater shirt.
If you're looking for something with a bit more flair, check out the Faherty mens poncho.
Faherty x Waltzing Matilda Mens Sandal Review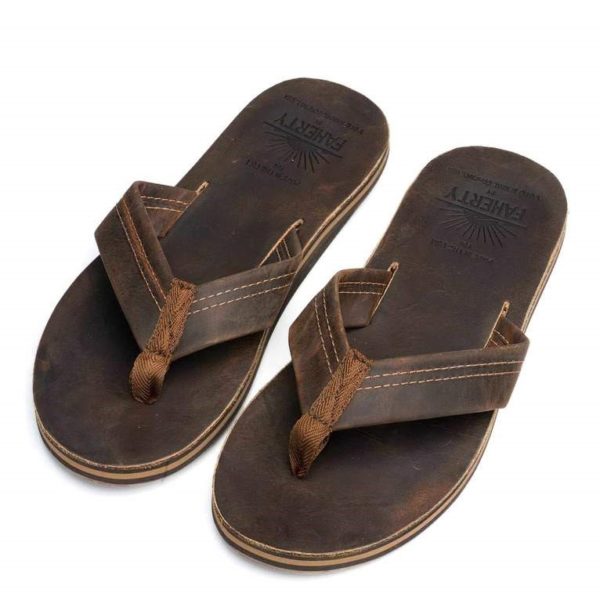 A perfectly well constructed neutral pair of sandals is a must-have that will never go out of style. This pair of dark brown men's sandals have been made in collaboration by John Eves, the "self-proclaimed flip flop snob," and Faherty to create the ultimate sandal.
These sandals are extremely comfortable and are made out of pre-treated leather that gives a worn-in soft feel. This high-quality pair costs $80 and will be worth the money since you'll never want to take them off.
Faherty RAEN Remmy 49 Review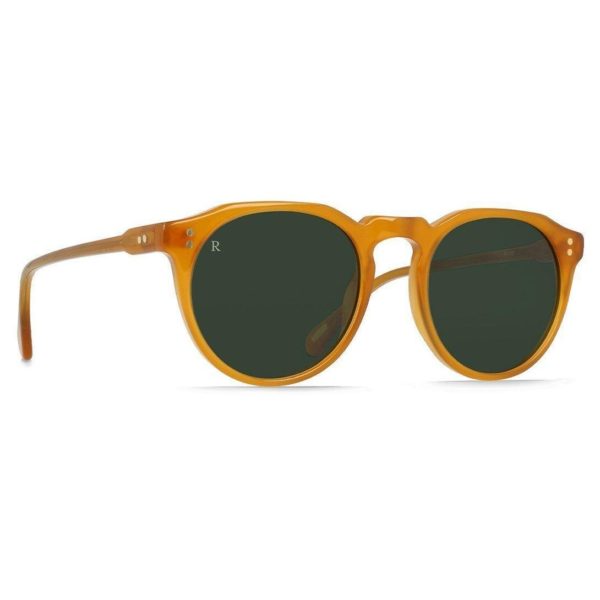 Round sunglasses are classic for a reason: they look great on everyone. The RAEN Remmy 49 are a modern take on retro-inspired round sunglasses of yesteryear. They have a slightly horned temple and a notched bridge.
These extremely light sunglasses are handmade from titanium and cellulose acetate. The lenses are made of CR-39 and offer 100% UVA and UVB protection for your eyes, so you can look cool while staying protected.
Sized at 49/20-145mm, they have perfect proportions, not too big and not too small. This stunning pair of sunnies retail for $170.
Faherty Miansai Screw Cuff Review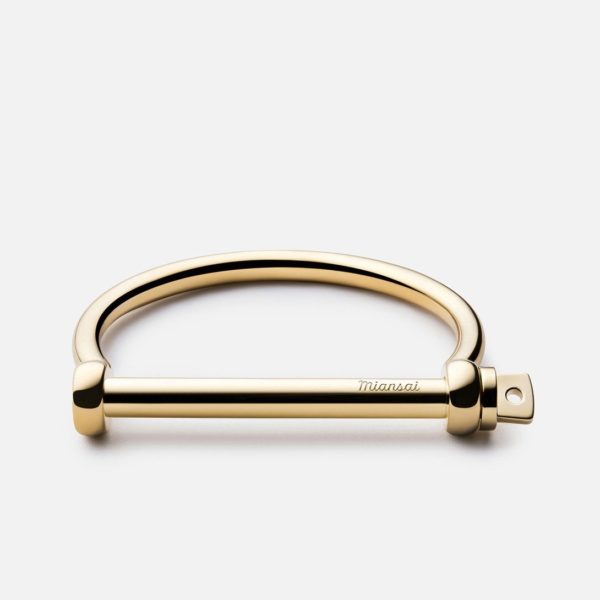 The Miansai Screw cuff is an essential piece to wear alone or stack with other pieces of jewelry for a unique look. This piece is made of stainless steel with an 18k gold plated finish.
This iconic screw cuff has a threaded bar closure at the top of the wrist. While this piece looks like it costs a fortune, it actually retails for the reasonable price of $260.
Faherty Clothing Reviews: What Do Customers Think?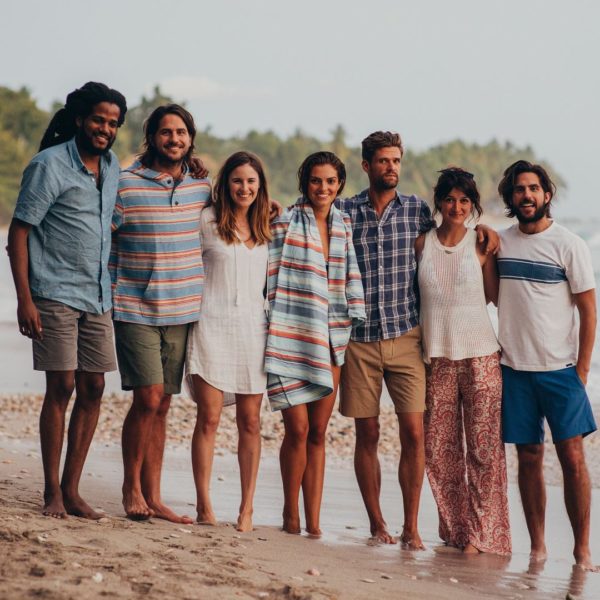 So, we've learned about the brand's mission, looked at some of their best-selling products, and overall we're feeling pretty good about the company. But, no Faherty clothing review would be complete without investigating tried-and-true customer experiences with their apparel.
With that in mind, we searched high and low across the web to get the scoop on Faherty. We'll take a look at reviews from the brand's website, Reddit, and US Reviews.
On their website, the brand has 13,991 reviews and a score of 5/5 stars. Customers are loving all of the great-quality pieces, claiming that the items are "So soft and comfy."
Let's zoom in on one of the products we reviewed earlier, the Legend Sweater Hoodie. It has a perfect score of 5/5 stars out of 16 ratings. Buyers love everything about this hoodie and only wish that it came in a broader range of shades:
"Very comfortable, great fit, and incredibly soft. I could wear this hoodie daily. I love the feel and comfort of all the legend sweaters I own! Please make more colors!"
Our Faherty clothing review found that the brand's products are also well-received on their official website:
Isle Polo: 4.7/5 stars out of 58 ratings
Whitewater Sweatshort: 5/5 stars out of 28 ratings
Willa Top: 4.5/5 stars out of 97 ratings
Gemina Dress: 4.7/5 stars out of 146 ratings
Isha Dress: 4.7/5 stars out of 387 ratings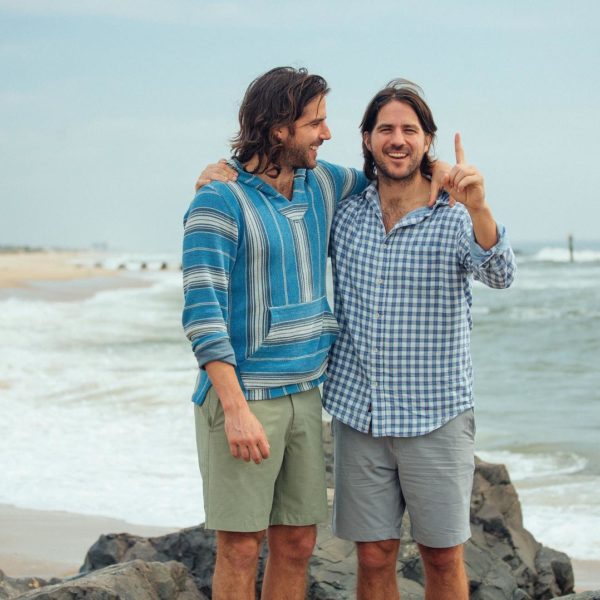 Faherty brand reviews on Reddit were more mixed. We still found some to the tune of "Faherty Brand is one of my favorite brands for a few reasons. The fit is great, the brand uses a lot of interesting fabrics, and the brand offers a good mix of classics and interesting styles/patterns."
Redditors also had less positive things to say as well with comments such as "I love it, but the fit was a little large and boxy for a normal medium so I have to get it tailored."
US Reviews gave the brand 4/5 stars with 100% of customers saying they would buy their products again: "Well first let me say this store is so COOL! they have such an amazing range in clothes with such amazing colors."
The majority of customer experiences point to a favorable verdict on the brand. Simply put, buyers love Faherty because they set out to create amazing apparel and they have succeeded.
Is Faherty Clothing Worth It?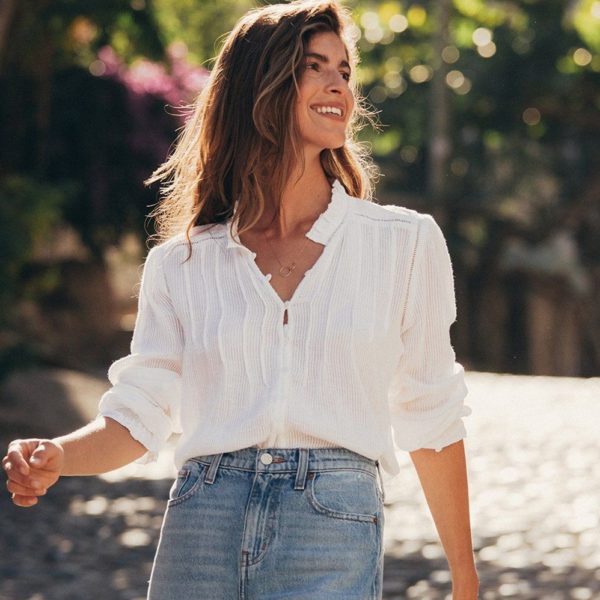 If you are wondering, is Faherty a good brand? We definitely think so! Faherty has amazing reviews on their website.
Customers love the designs and the quality and it is hard to find any downside to purchasing their products. Even though brands do often filter reviews on their sites, there are very few negative reviews anywhere about the brand.
Negative reviews online are focused on quality, price, and customer service. Some reviews point out that the price point is high but this is a luxury brand that does not make fast fashion, so the price is justified by the quality.
The last negative point to focus on is poor customer service. There was only one negative review online about customer service so this is not something that should deter you from making a purchase.
Overall, this Faherty review thinks that the brand's clothing is worth it.
Faherty Clothing Promotions & Discounts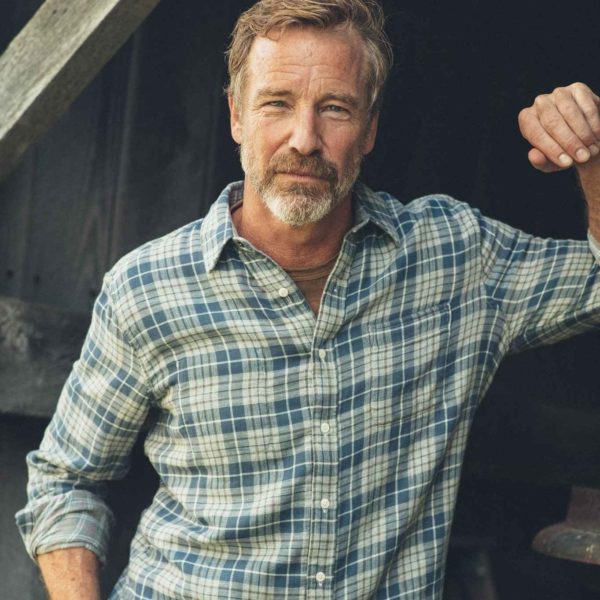 This Faherty review found that there is a Perks Program that you can sign up for via email. You will then gain points on every purchase you make. By entering your email into the site you will get a Faherty coupon code of 20% off your first purchase.
There is also a Faherty referral program where if you get $65 for each successful referral and your friend will get $65 off on their first order over $195. Simply enter your email to begin the process.
The Faherty brand sale lets you save up to 50% off of last-chance items. The brand also has a Faherty warehouse sale with items up to 70% off.
Where to Buy Faherty Clothing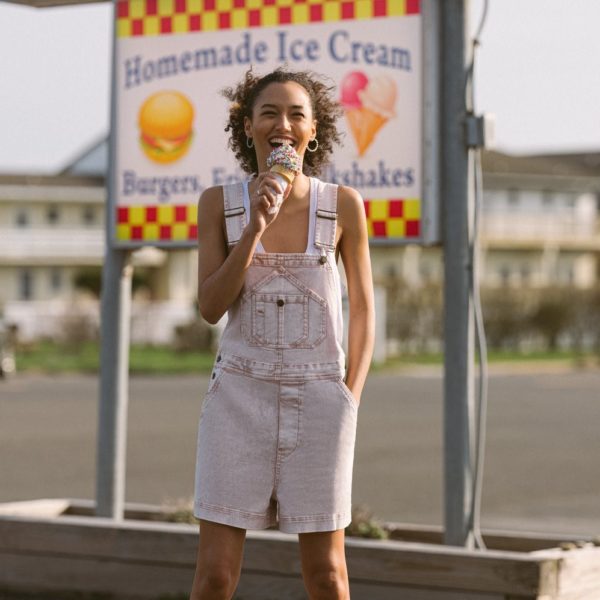 You can buy Faherty Clothing on their website at fahertybrand.com or in Faherty store locations across the United States. You can also shop the brand at select retailers:
Andrisen Morton
Darien Sport Shop
Grey Salt
Huckberry
Dumas & Sons
Mahi Gold Outfitters
Manhattan Denim
Mitchells
Mr. Porter
Neiman Marcus
Nordstrom
Oak Hall
Pitkin Country Goods
Stag
Trevor Furbday
Individual stores
FAQ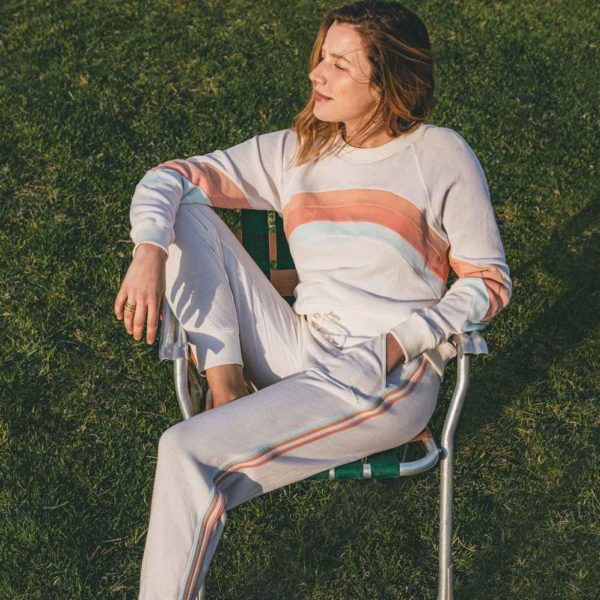 What sizes does Faherty have?
This Faherty review found that the brand has men's sizes XS-XXL and sizes 28-42 for bottoms.
They also carry women's sizes XS-XL and sizes 24-30 for bottoms, as well as children's sizes 0 to 10 years old.
What is Faherty's Shipping Policy?
The brand offers international and domestic shipping. Ground shipping orders over $130 are free within the continental US. Shipping to any other location must be paid for and duties and taxes will be applied at checkout.
What is Faherty's Return Policy?
This Faherty review found that the brand offers free returns and exchanges. All returns must be made within 60 days. For domestic returns, the shipping cost is non-refundable.
To begin the process go to returns.fahertybrand.com and you will have a prepaid return label sent to you. You will also get a confirmation email within 10-15 business days and refunds will take up to 48 hours to be processed.