The Efteling is the most famous amusement park in the Netherlands. Known for the fairytale forest and classic attractions such as the Fata Morgana and Carnival Festival.
Due to the wide range of attractions and constant innovations, this is also one of the most expensive amusement parks in the Netherlands, if not the most expensive. That is why you naturally want to get the most out of your visit.
Even if you don't have to and don't want to see everything, it is still nice to come back satisfied and satisfied at the end of the day. That is why I will give you my tips below for a day at Efteling.
Where is the Efteling and how do you get there?
The Efteling is located in Brabant in the town of Kaatsheuvel. It takes me less than an hour by car from my hometown of The Hague. It would take me 2 hours by train, so you understand that I prefer to go by car.
But for those who do not have their own vehicle, the Efteling is very easy to reach by public transport. It just takes some time. For the best and fastest route, go to 9292ov.
Parking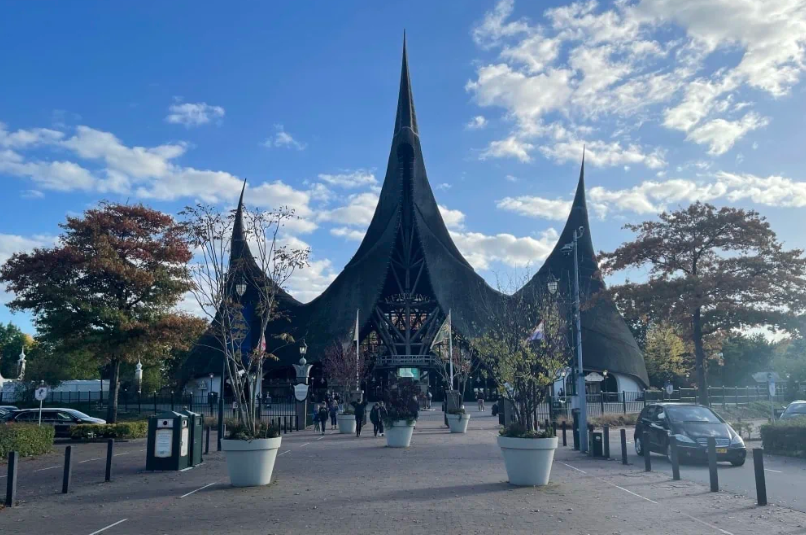 You can park your car in the Efteling's own parking lot. The costs for this are €12.50 at the time of writing.
To get to the car park, follow the signs to Efteling, you will then automatically enter the site. Here you don't have to do anything except follow the directions of the staff. You connect your car to the previous one, so you can't determine where you stand.
Then you can walk to the entrance of the park in a few minutes.
When you want to leave the parking lot you need a ticket. You can order this online in advance or buy it on site. I ordered this online myself, you will receive a QR code on your phone. You scan this at the exit of the parking lot and the barrier will open.
What I sometimes see happen is that people think they can drive off like that, because you don't have to draw a ticket in advance. Unfortunately, you will actually have to pay to get out of the car park.
The park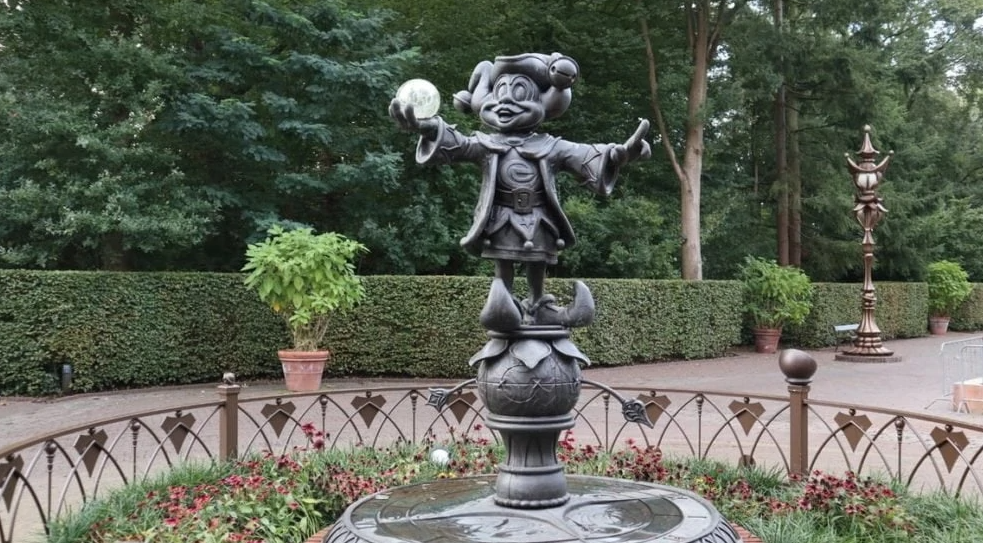 To visit the Efteling you need good walking shoes, because you will cover quite a few kilometers here. If I take a look at the pedometer from my last visit, I took almost 21,000 steps that day, which is equal to just over 15 km.
And then I think I've been around the park 1.5 times, so I don't even feel like walking that much. But at the end of the day your feet feel good!
The park consists of a number of areas where there are clusters of attractions. Of course you know the Fairytale Forest, but in the Marerijk area you will find Droomvlucht, Raveleijn and Villa Volta, for example.
From here you can walk to the next cluster of attractions in Reizenrijk, namely Carnival Festival, the Vogel Rok and Monsigneur Cannibale.
You can immediately forget the name of the rich, but know that the attractions are located in clusters, in between you walk on asphalt paths through a wooded area.
Attractions in the Efteling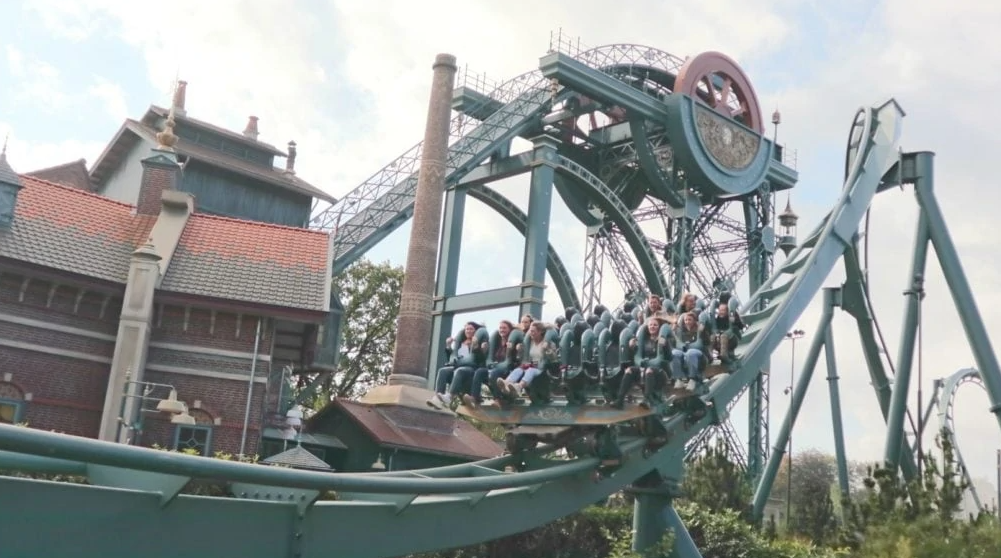 Although Efteling is known as an amusement park for all ages, a number of attractions are certainly not.
My favorite, as a roller coaster enthusiast, is the Baron 1898. This roller coaster lifts you to a height of more than 30 meters, lifts you over the edge and then lets you hang – while you are almost parallel to the ground. Then you are released and you fall into a deep, dark hole. I love it!
Another fun roller coaster is Joris en de Draak, a wooden roller coaster that is so fast and wild that you regularly bounce out of your seat.
For those who do not have to think about this, there are also plenty of mild attractions. Think Dream Flight, Symbolica, and the classics Carnaval Festival and Fata Morgana.
Since this year there is also a new family roller coaster: Max&Moritz. To give you an idea of ​​how much fun this one is, the day I was there was a 20-minute queue for each attraction, you could walk through this roller coaster and get in right away…
Curious which attractions you should definitely visit? Check out my reviews of the attractions in the Efteling here!
Fairytale forest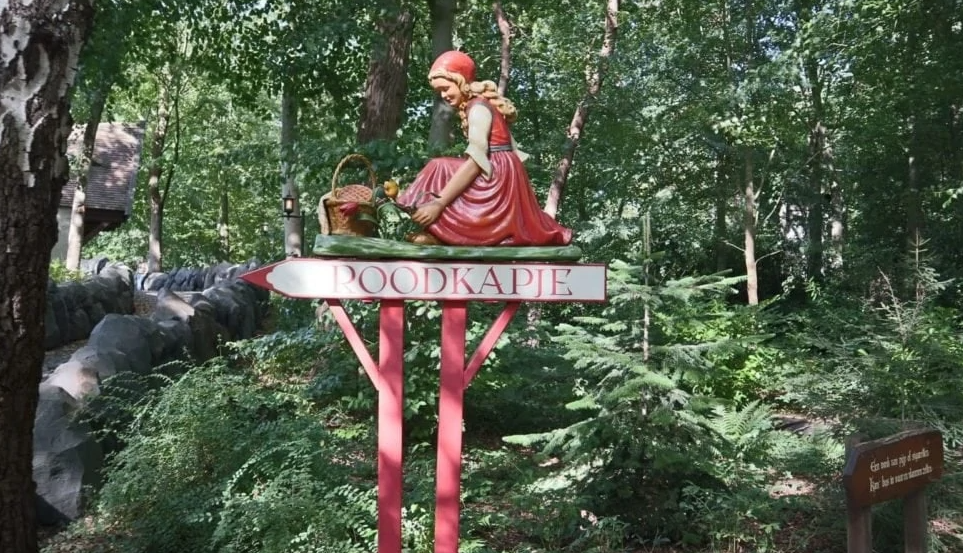 For the little ones, and anyone who likes it of course, the Fairytale Forest is the place to visit. It is a forest containing a scene from a well-known fairy tale.
The candy house of the witch from Hansel and Gretel, the whale (here a scary variant) from Pinocchio, the wolf who knocks on the door of the seven little goats and more. Also from a number of fairy tales that you may not know.
The fairy tale about the six Swans was recently added here. This also includes a mini-attraction that I personally would only do with young children or if you want to laugh at the cramped seats as an adult.
When we walked there at the end of the afternoon, there was hardly anyone (tip!) in the Fairytale Forest. We were able to view everything in peace and take pictures.
Restaurants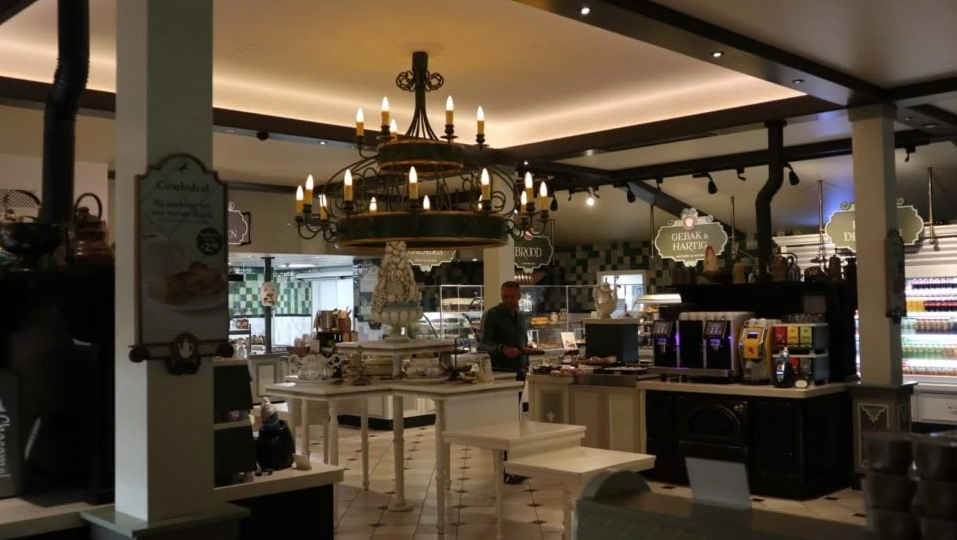 If you take more than 20,000 steps on such a day, you naturally get hungry. And you also deserve something tasty, at least I think so.
In the Efteling there are several places where you can eat. Next to Symbolica you have a very popular pancake restaurant. For a sandwich you go to the White Horse, which is located near Droomvlucht and the Fairytale Forest. And for a tasty bite to Station de Oost at the Python and the Polka Marina.
For a quick snack you can go to the Unox sausage stands, the cotton candy stands or you can get a fried potato swirl that tastes like potato chips.
I myself am always tempted by the candy stores. A candy cane like this always tastes good when you're in the Efteling.
Stay overnight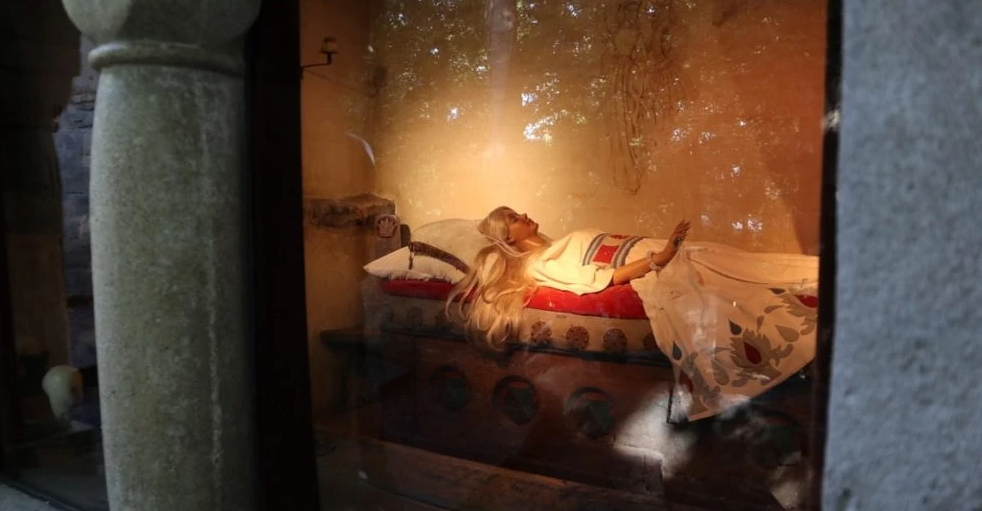 After a long day at the Efteling, don't make the long journey back home? Or an extra day of Efteling magic? Then you can stay at the many accommodations around the park.
Within walking distance of the amusement park you will find the following options to stay overnight:
Efteling Hotel: a luxury hotel located less than a 5-minute walk from the park
Bosrijk: bungalows and apartments in Efteling style
Loonsche Land: a slightly more mature accommodation in the middle of nature
The suites in the Efteling hotel have been on my wish list for years. These have their own theme, such as the Flying Dutchman or a princess suite. The disadvantage? They are quite pricey, even in this day and age still well over €400 per night. This does include entrance to the Efteling and breakfast, but then again… You can also do a lot of other fun things for that money.
Bosrijk and Loonsche Land are not much cheaper, but then you often stay there for several nights and in your own house.
Rush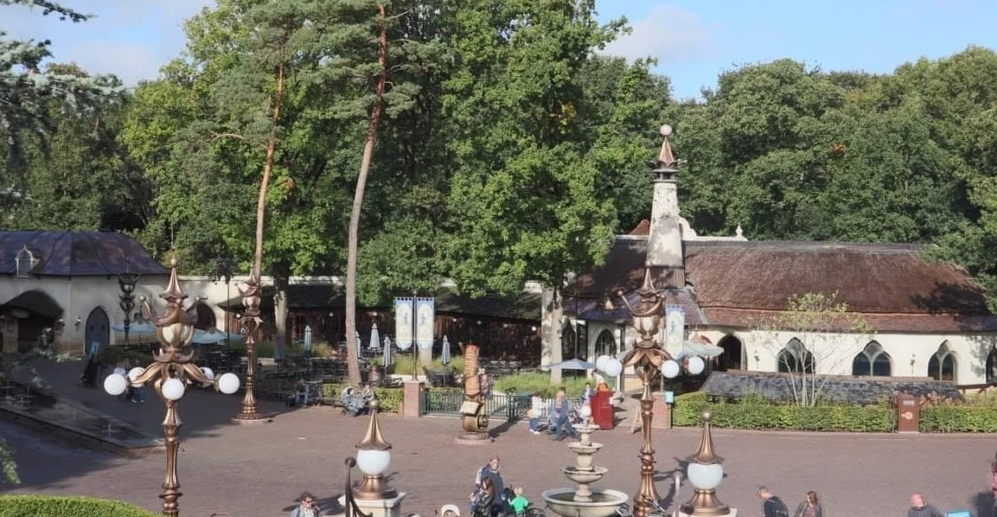 How busy is it in the Efteling? Well it just depends on when you go. Weekends, school holidays and public holidays? Quite busy.
Out here? Usually doable.
You get real rest during the winter months, on weekdays outside the school holidays. Then you sometimes have the feeling that you are walking alone in the park. Then there are no school trips or other outings.
Something to keep in mind are the events. These are weekends when a company rents the park. You can still enter as a regular visitor, but then it is busy, very busy.
Companies that rent the park are, for example, the Gamma or a certain lottery. You can then buy tickets as a member or customer at a reduced rate. On the other hand, the park is often quite full, which is always the trade-off you have to make.
Tickets and subscriptions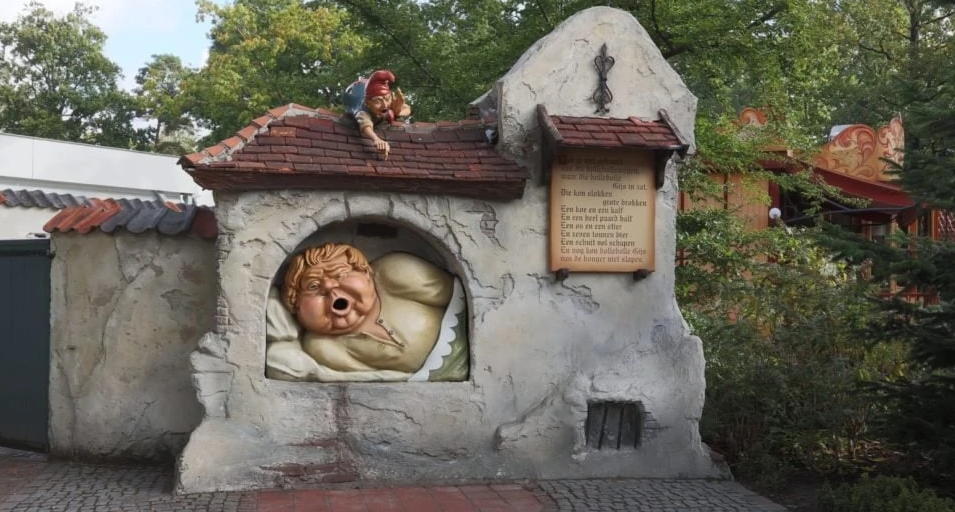 The price for an Efteling ticket is variable and can be up to €45 per person. Unfortunately, they do not have a children's discount. In addition, the €12.50 for parking plus any food and souvenirs.
It always pays to look for or use a discount promotion. At the bottom of this page are a number of places where they regularly have discounts, who knows, you can save some euros this way.
Another good promotion is the discount through Albert Heijn. This year a ticket in the low season only cost €28.50. I personally think that's more than enough for a day at the amusement park.
If you go to the Efteling regularly – more than 5 times a year – you can consider a subscription. These cost €199 per person excluding parking. You can pay the subscription per month or all at once. In any case, you are committed to it for at least 12 months.
I have regularly considered an Efteling subscription, but have never actually bought one. That's because I already had a Disneyland Paris subscription that was only €50 more expensive than that of the Efteling, but which included a lot more in terms of discount and free parking. But who knows, now that I have not renewed my Disney subscription, I will still give in.
Winter Efteling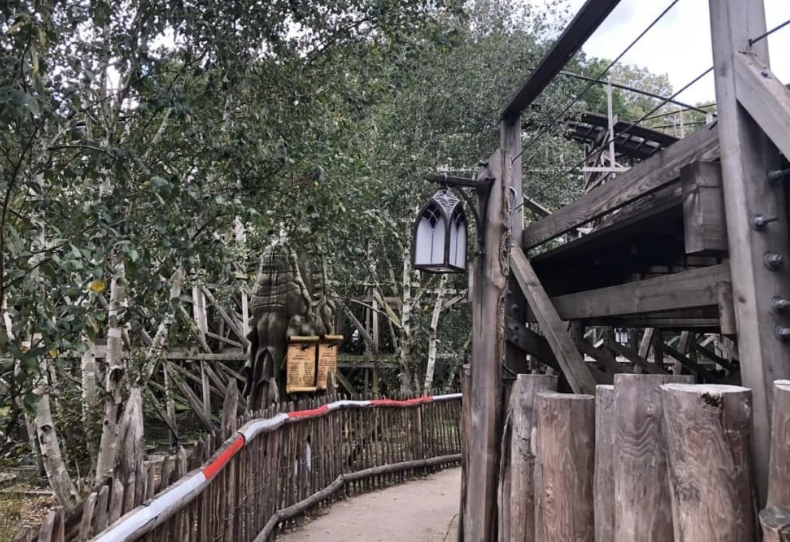 You can visit the Efteling all year round. The Winter Efteling is traditionally held from November to the end of January.
During this season, the winter months are central, in the Dutch way of course. Think of a skating rink, warm pea soup, fires to warm you up. I'd call it cheesy, but I don't mean that negatively. Kind of like the winters in grandmother's time.
This year during the Winter Efteling there is a mini Christmas market with all kinds of stalls with food and souvenirs.
You don't have to do anything extra to gain access. It is included in your entrance ticket. You do need to book in advance, of course, to gain access to the park. That's a nice bridge to my last topic.
Efteling in corona time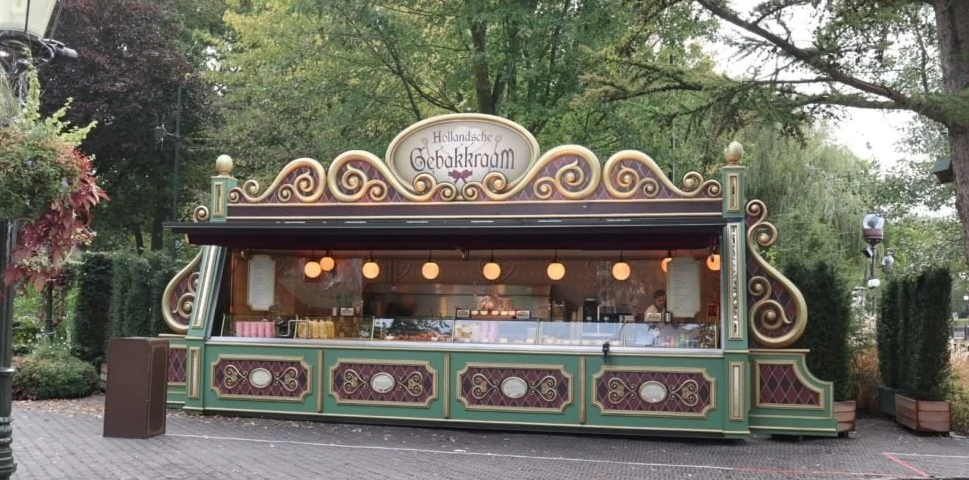 After being closed for a period, Efteling reopened to guests at the beginning of the summer. With some rules and changes.
The first is that you must make a reservation. Even if you already have entrance tickets or a subscription. You can reserve a date and time slot on the Efteling website. Only then can you enter.
At the entrance you have to go through a questionnaire. Do you or does someone close to you have complaints? Then you will have to postpone your visit.
You must of course keep your distance on the paths and in the queues. The queues have areas that are marked, you may or may not stand here. This way you keep your distance from the group in front of you.
In the attractions, there is 1 family per cart in Symbolica, for example. In roller coasters there is at least 1 row between you and the group behind you.
Curious what the Efteling looks like today? Read the report of my visit in the summer of 2022 here!
For the most up-to-date information about opening times and measures, consult Efteling.com.