About DTLR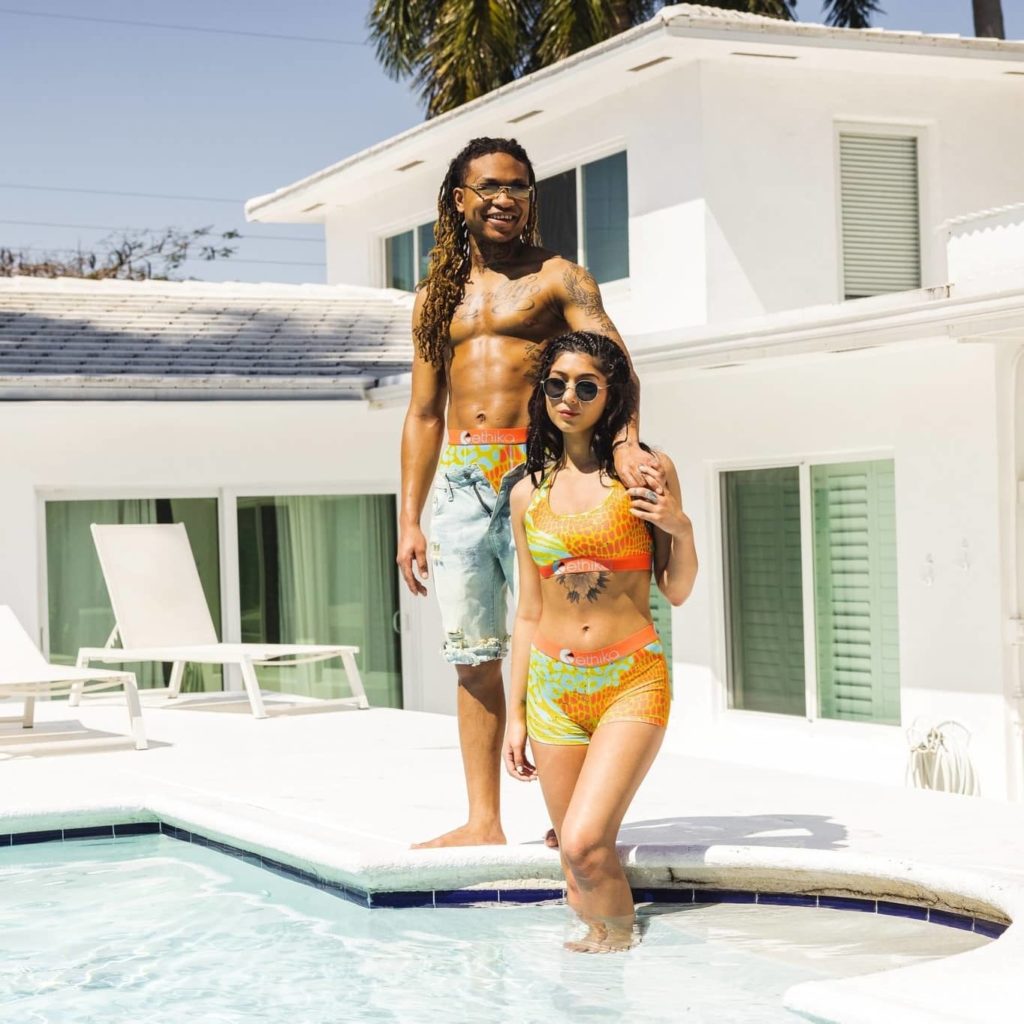 DTLR stands for Dare to Live Right, which, in this case, means showing off your best "you" and giving back to the community. The company prides itself on selling popular, sometimes unique, athletic and leisurewear brands and offering a community, not just a shopping experience.
Its fashions attract young, urban, trendy, media-savvy, multicultural minorities, and it spends a lot of effort in giving back to the community. You can see this on their social media, with 144k likes on Facebook, 257k Instagram followers, and 945.7k views on TikTok.
This shows that its customers have brand loyalty, and, in return, the DTLR online community regularly gets updated on the latest trends and releases as well as promotions and sales.
In my DTLR review, I will take a look at the brand through reviews of some of DTLR's bestselling merchandise, its promotions, its social media presence, and its community outreach.
Overview of DTLR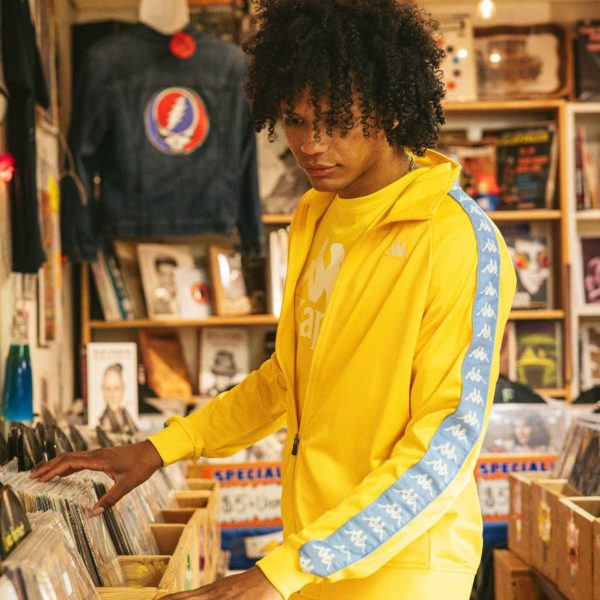 DTLR started in 1983 with one store in Baltimore and has since grown to more than 250 stores in 19 states. To cater to its young, trendsetting audience, it offers popular athletic brands like Reebok, Nike, Ethika, and Northface, to lesser-known brands that speak directly to DTLR's audience, including HUF, Goorin Brothers, and Central Mills.
The DTLR clothing and shoe lines are for men, women, and kids. The brand donates its time and money to many community causes, focusing on multicultural, minority areas. Since its demographics are social media-savvy, it provides an online presence and community to its customers through active Facebook, Twitter, and Instagram accounts.
Before I get further into my DTLR review, let's take a look at some of this lifestyle brand's highlights.
Highlights
Fun, trendy, high-quality merchandise from famous brands
Som items exclusive to the official website
Free shipping on orders over $50
Great online presence
Involved in many charities and outreach programs
Loyalty program only for in-store customers
DTLR Women's Review
The DTLR women's clothing line includes footwear, apparel, outerwear, and ladies' underwear. Everything is functional and fashionable, including the Ethika underwear. In this section of my DTLR review, I'll take a deeper look at some of DTLR's best sellers for women.
DTLR Nike Space Hippie 04 Review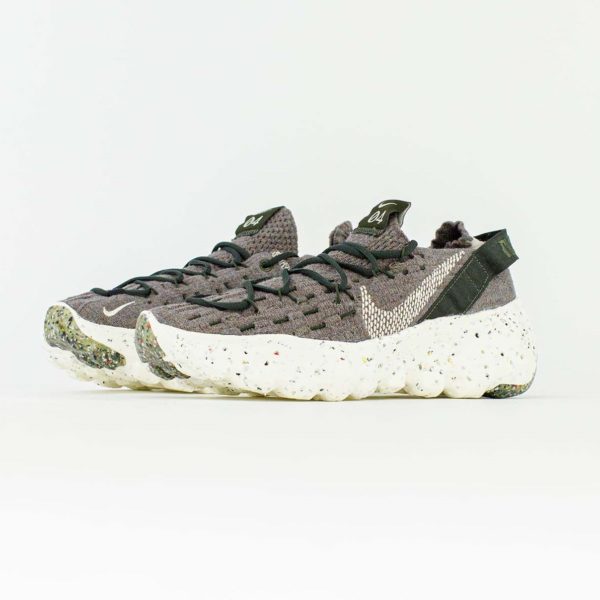 While the DTLR Nike Space Hippie 04 softens your footfalls, it also lessens your carbon footprint. Using single-use plastic bottles and scraps of yarn and old T-shirts, this trainer is at least 25% recycled, especially in the upper half. The color is cargo khaki and pearl white-sequoia.
It is worth noting that I found that most people love the chunky sole, finding the trainers to be extremely comfortable, even during mid-length runs or all-day wear. A very small number felt it to be a little rigid. This runner is a slip-on and has a pull-tab on the heel to ease into them.
The DTLR Nike Space Hippie 04 comes in half sizes between 7 and 10 and retails for $130. Also worth noting is that the price is $40 less expensive than on Nike's own website.
DTLR Ethika Sachi Threads Boy Shorts Review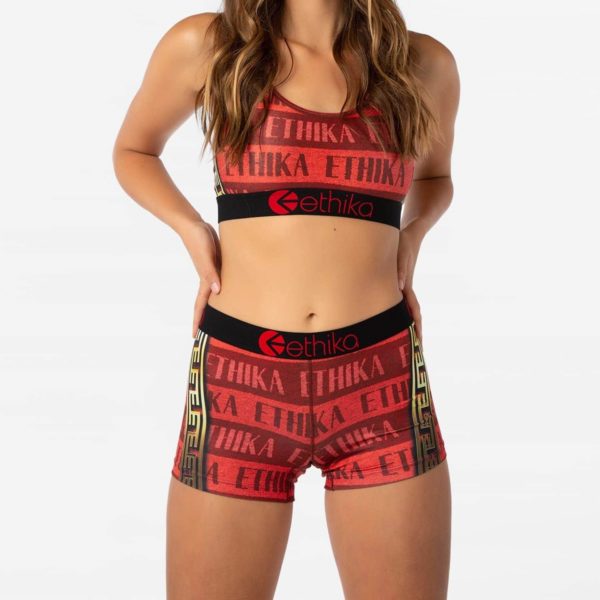 DTLR Ethika Sachi Threads Boy Shorts are boy shorts/staple underwear that looks and acts good enough to be worn under your clothes or alone. They're light and stretchy, perfect for an active lifestyle. On top of the blend of cotton and spandex, they also have a lined with soft modal, a plant-based semi-synthetic material.
While writing this DTLR review I couldn't find the same pattern available on the Ethika website (or anywhere else), so it may be possible to be exclusive to DTLR.
Offered in SM to XL, it retails at $24.
DTLR Goorin Bros Peek-A-Boo Trucker Hat Review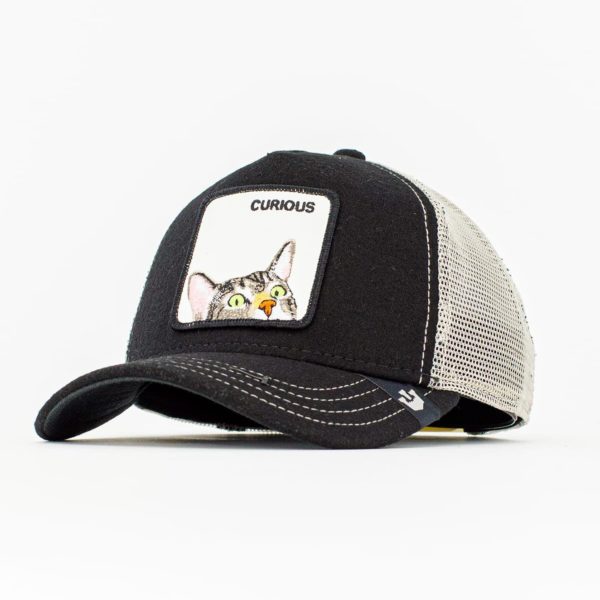 Who stays trucker caps are just for men? The DTLR Goorin Bros Peek-A-Boo Trucker Hat is stylish yet fun and cute, ideal for women with attitude and a soft side. This black cap is part of the Goorin Bros Animal Farm Snap Back Trucker Hat line. The interior sweatband, adjustable snap-back closure, and mesh back make it comfortable for extended wear.
The DTLR Goorin Bros Peek-A-Boo Trucker Hat comes in one size with 57% polyester and 43% cotton. It retails for $40.
DTLR Men's Review
The DTLR men's clothing line includes footwear, fleece, outerwear, and headwear, but you can navigate the menu bar for underwear as well as a few other options that fall outside the four categories on the men's page. Now I'll take a closer look at three of DTLR men's best-selling items.
DTLR Nike Air Vapormax 2021 FK Review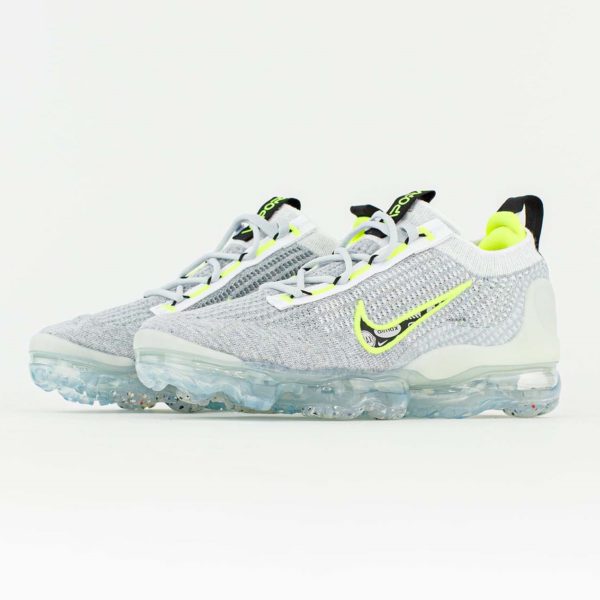 The DTLR Nike Air Vapormax 2021 FK, like the Space Hippie 04, is a comfortable runner that is about being environmentally conscious while looking good. The most notable difference between it and the men's Space Hippie 04 is the more modern look, with a less chunky sole, making it better for long-distance runs.
The sole is a see-through air cushion for both style and comfort, with at least 50% of the shoe's materials being recycled. The wolf grey/black-white-volt color, slip-on design, FlyKnit upper, and see-through sole give this pair of DTLR shoes a look that draws compliments. Sizes range from 7 to 12 mens with half sizes available.
It retails through Nike at $270 and $60 less through DTLR for $210.
DTLR Huf Purple Life Buddy Socks Review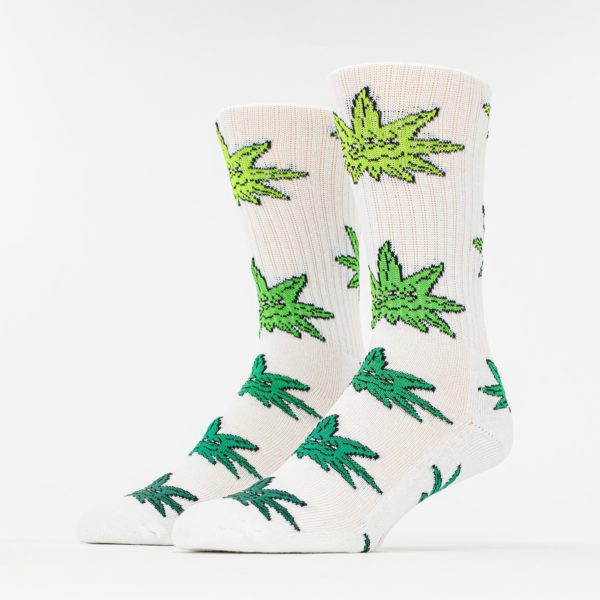 DTLR Huf Purple Life Buddy Socks are white crew socks with a stoned-looking Ganga leaf, in repeat, in graded colors from light to dark green. They are functional and make a bold statement. The best part is the cushioned (or kushioned, as they say) footbed for ultimate comfort.
They are one size and retail for $16.
DTLR Central Mills Snoopy Tee Review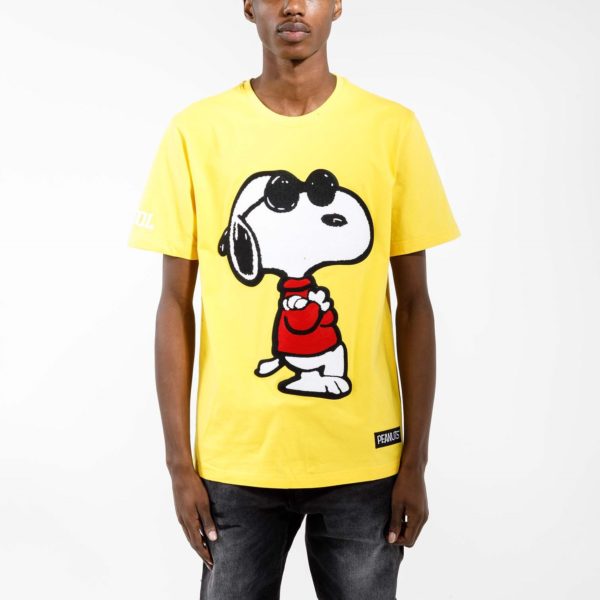 Central Mills creates a line of cartoon/comics tees with attitude. The last item in my DTLR review is the DTLR Central Mills Snoopy Tee. It comes in an eye-catching yellow color with an image of a laidback, sunglass-clad Snoopy. This particular style appears to only be available at DTLR.
It is available in SM, MED, LG, XLG, and 2XLG. Its regular price is $48, but DTLR has it on sale for $40.
Who Is DTLR For?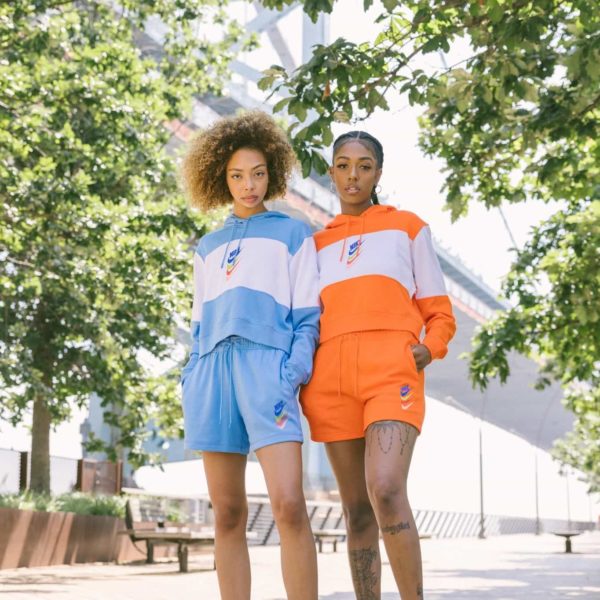 The DTLR brand targets trendy, active adults living in urban, multicultural areas who want to make a statement through fashion but also want functional apparel, footwear, etc. Whereas some young trendsetters choose brands like Gucci and Ralph Lauren, DTLR's customers prefer Nike, The Northface, Adidas, and Jordan, to name a few.
DTLR is about bringing all the trendy, quality, and popular items to one place for easy shopping, creating a lifestyle brand as well as a community.
DTLR Reviews: What Do Customers Think?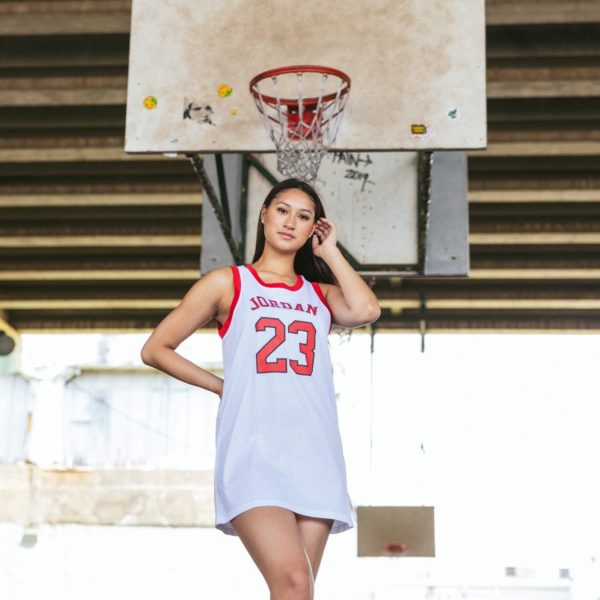 First, let's take a peek at the ratings for some of the products mentioned in this article. What this seems to indicate is that DTLR sells quality items from popular brands:
Nike Space Hippie 04: 4.7/5 stars, from 128 reviews
Goorin Bros Inc Peek-A-Boo Trucker Hat: 4.9/5 stars, from 7 reviews
Nike Air Vapormax 2021 FK: 4.7 stars, from 89 reviews
One customer on Nike's website rants about the comfort and ease of the Space Hippie O4:
"These trainers are literally the best! They're so comfy, designed really well and it's an added bonus that they're easy to put on too. They fit like socks and are so great for your feet if you spend a long time with shoes on…Only thing I'd say though is that the sole is very chunky so it does take a little adjusting to."
DTLR is about fashion and form, and this customer sums up why DTLR carries the Air Vapormax 2021: "The best material for trainers ever. Very comfortable when you put on. Nice design, looks trendy!"
A quick look at Ethika products on Amazon shows two things:
None of the underwear (men's or women's) is rated below 4.5 stars
Amazon is usually more expensive than DTLR
This customer explains why the Ethika boy shorts/staple design is ideal for an active lifestyle: "Love love love these! I wear them when I'm out trail riding my dirtbike and I get absolutely no chafing or rashing. I used to wear padded bike shorts and would get chafing and rashing with those but with these absolutely nothing!"
Since DTLR does not produce merchandise and is instead a retailer, this DTRL review looked around the internet to see any red flags for DTLR. A look at the Better Business Bureau shows that, although it is not a BBB accredited business, it did resolve every complaint. Most complaints came when people were unaware of the usual turnover time for a refund.
There's also a lot of buzz about the charitable work and business aspects of DTLR. Its social media presence shows it to be a popular brand and the number of likes and followers signifies that it attracts brand loyalty.
Is DTLR Worth It?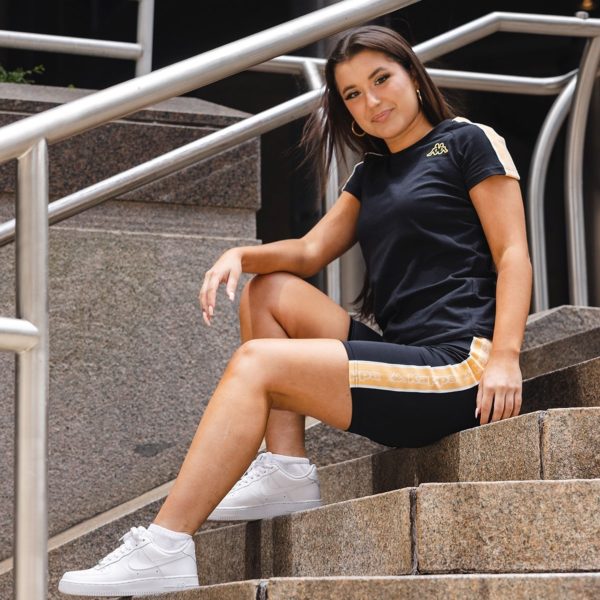 So, let's get down to the most essential part of my DTLR review. Is DTLR worth it? Yes, yes, and yes! Let's start with the fact that DTLR only retails quality brands. Some are household names like Reebok and Nike, while others are less global but still quality merchandise. For example, Goorin Bros has been in the hat business since 1895.
DTLR gives customers the ability to shop all these quality brands in one place. The company selects merchandise from these brands that fit the look of trendy, urban minorities, keeping its finger on the pulse of its target audience. It improves the online shopping experience by making it easier and less expensive.
You can save money in one of two ways by shopping on the DTLR website. The first is only for some brands, but I found that the merchandise I reviewed from Nike was less expensive, by a significant margin, over Nike's website. Presumably, DTLR gets it wholesale to offer them for the same price, or less, than the brands themselves.
The second money saver is for anyone who buys items from more than one brand. Instead of paying shipping from several warehouses, you pay one time, from one location. That can add up to significant savings.
Other attractive things about the DTLR brand are that you can easily keep up-to-date with the latest trends, hottest releases, and the DTLR community. If this brand speaks to you, you probably also care that it does a lot in the community and for the community. It focuses its charitable works on outreach programs and donations in low-income minority communities.
DTLR Promotions & Discounts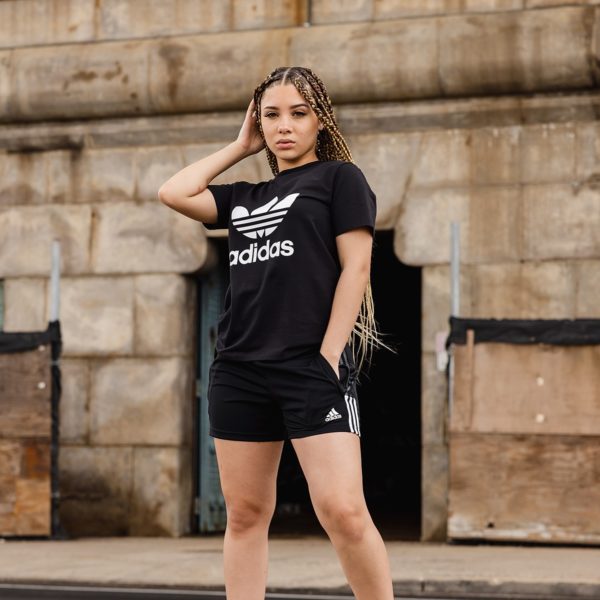 The DTLR website has a section of sale items that appears to be extensive. I assume it's due to older items moving out to make space for the latest releases. On that note, their membership program keeps you up-to-date on these releases. So that you can be the first to sport the latest trends and collect points for in-store purchases only.
It is also worth noting that DTLR has a price adjustment program. This means that if an item's price gets cut within 10 days of your purchase. You could apply to get a return for the price difference. It's a rare option but a great one to have!
You can sign-up to receive the latest news from DTLR direct to you or visit their social media sites, like Facebook, Twitter, and Instagram, for all the updates.
Where to Buy DTLR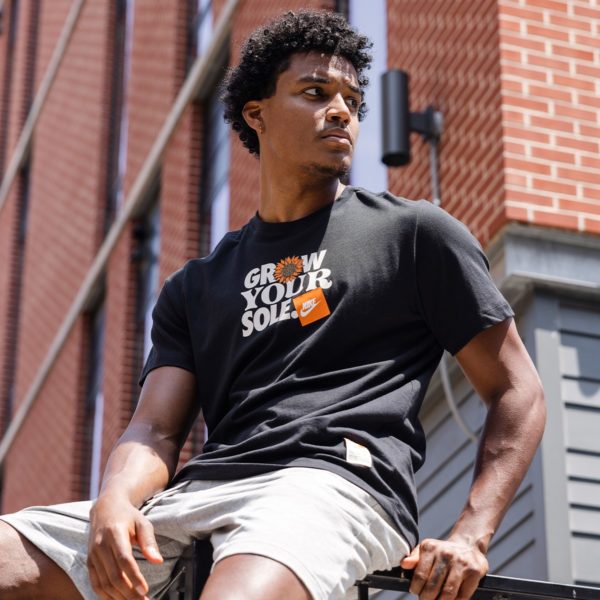 DTLR is available online through the DTLR website or in person at more than 250 stores across the United States.
FAQ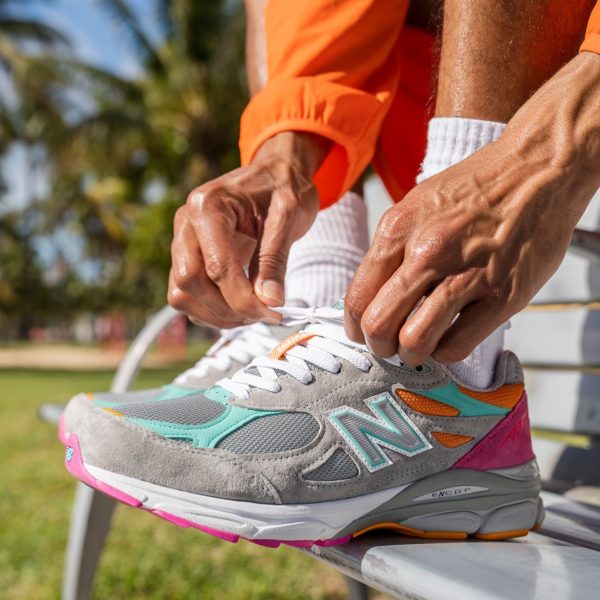 Who owns DTLR?
At the time of writing my DTLR review, the British company JD Sports Fashion owns DTLR. DTLR is under JD Sports Fashion's US unit, which is responsible for ensuring a marketing program that speaks to Americans.
Does DTLR ship internationally?
DTLR does not ship outside of the 50 US states.
What is DTLR's Shipping Policy?
DTLR offers free shipping on orders over $50, except in Alaska and Hawaii. Multi-item orders also may not qualify for the discount. There are multiple shipping options from USPS to overnight from which you choose in your shopping cart.
Typical shipping times are 4-8 business days for USPS, 2-5 business days for UPS, and two business days for UPS Next Day.
What is DTLR's Return Policy?
DTLR has a 30-day return policy from the date on the receipt. You must pay for shipping it back to DTLR unless items were defective or sent in error, then DTLR handles all shipping charges.
DTLR does not do exchanges. All merchandise must be in new and unused condition.