Disneyland in Paris, also known as Euro Disney and Disney World Paris, is two theme parks – Disneyland Paris Park and Walt Disney Studios Park. Originally termed Euro Disney Paris the management found that although the name appealed to its American audiences, the term Euro made Europeans think of the Euro currency in more business-like ways so the term was dropped from marketing literature.
Disneyland in Paris celebrated its 20th anniversary in 2012 – in those two decades it has cemented its place as the top tourist destination in Europe pulling in more than fifteen million visitors a year.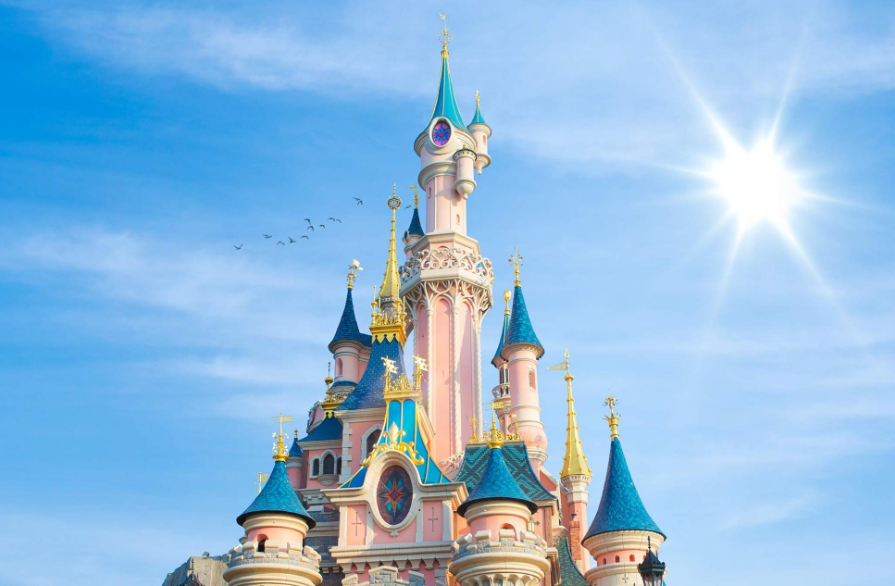 The Good Life France decided to go and see what all the fuss was about one summer's day… here's our Disneyland Paris review:
The drive from Calais took around 2.5 hours and we arrived at Disneyland in Paris by 11.00 a.m. French time. We took a grandfather, his daughter and granddaughter aged 4 with us so that we'd get a fair assessment of the famous theme park!
The car park is huge (you have to pay to park the car), whatever you do make sure you know where you left the car, if you forget your bay details it could take you hours to find your vehicle and that's not something you're going to enjoy as this is a huge park and you'll be walking a lot – wear sensible shoes!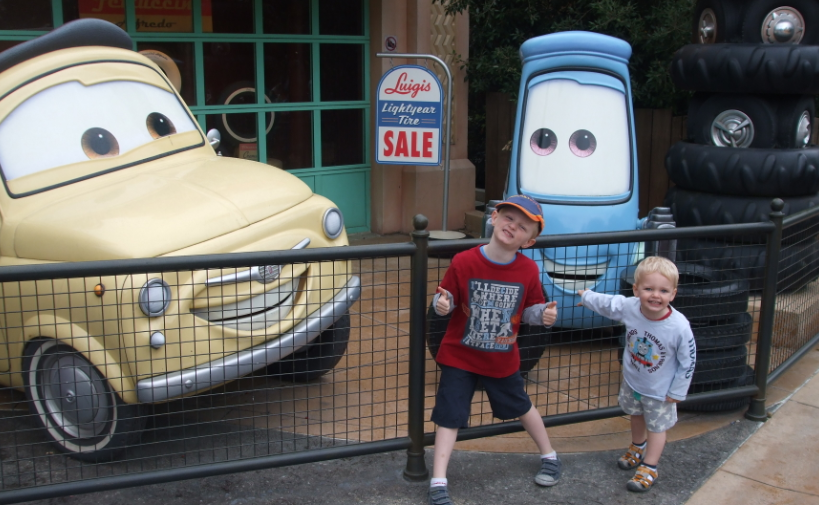 There is a train station right at the entrance to the park in Marne la Vallée and the train journey from Paris is about 45 minutes.
Be prepared to queue to get your ticket into the Disneyland Paris theme park, and even if you buy tickets on line you'll have to queue. Our tickets were sorted out before we arrived. But it still took around 30 minutes to get in and we were told it was a "quiet day".
Once through the turnstiles and feeling quite faint at the thought. Spending a day queuing I was actually pleasantly surprised. The sight of the park laid out in front of me, lots of colour, flowers, trees. In the distance the turrets of Sleeping Beauty's castle. Even for this cynic, it was actually quite impressive. The sky was overcast, it was one of those summer days in Paris. It threatened to rain and it was quite cool but even so. The fairy tale buildings were very appealing and Lexie, the four year old was beside herself with excitement.
We wandered down Main Avenue, shops to either side set out like a street in early 20th century America. A steam train tooted its horn overhead and everywhere stalls selling donuts, sweets, drinks and various items all of which I am sure are bad for you but of course incredibly appealing to children of all ages.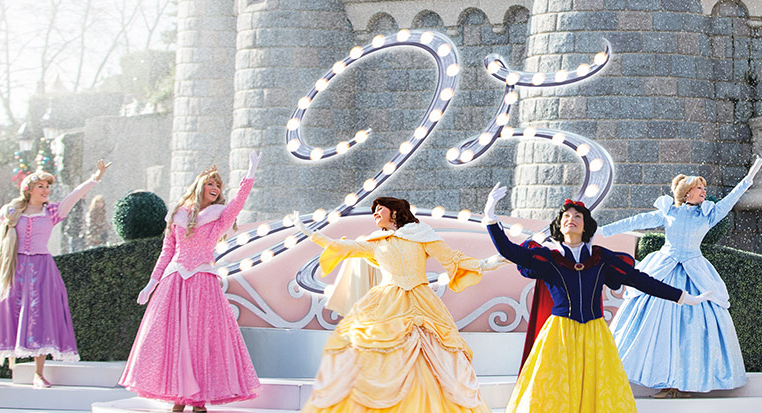 Lexie knew exactly what she wanted to do – meet princesses and see Sleeping Beauty's Castle. Of course as soon as she saw the pretty, shiny princess dresses. That are on sale around the park – she wanted one of those too. Be warned, from what I saw it is almost impossible to say no when a little girl looks heartbroken at the thought of not having the dress her favourite princess wears, but at prices from around €70 and rising to more than €100 they're not cheap. Parents of boys won't escape this one – there are pirate suits and other costumes. It doesn't stop there – teddy bears guaranteed to inspire deep devotion from children, toys of all sorts as you'd expect from Disney – a cheap day out this is not if you give in to your kids' desires – or even your own.
Having said that, when Lexie put on her pink sleeping beauty dress she declared herself "very happy" and had the biggest smile and even her normally grumpy-at -these-things granddad thought it was worth it!
First off Sleeping Beauty's Castle – lovely to look at, soft pinks and blues, tall spires, surrounded by flowers and a moat with waterfalls – strangely empty inside though. Some pretty stained glass windows, a few props but not much more.
After that we were off to find princesses figuring that getting the whims of a four year old sorted would leave the rest of us time to do the more fun things like go on the Disneyland Paris rides!
Problem. The princesses were on strike. In fact all the characters were on strike that day. I spoke to some of the parents there and they weren't happy. There had been no announcement about the strike and several people felt. They should have warned before they'd paid the rather hefty fee to in – especially. Those who lived near enough to have come another day. Lexie was inconsolable, all she'd thought about and talked about for weeks before was meeting the Princesses – the Princess dress helped dry her tears. I wouldn't say the lack of characters totally spoiled it but it did mar the day. The atmosphere was not the same as when you see them milling about. It also meant shows were cancelled and there no parade that day.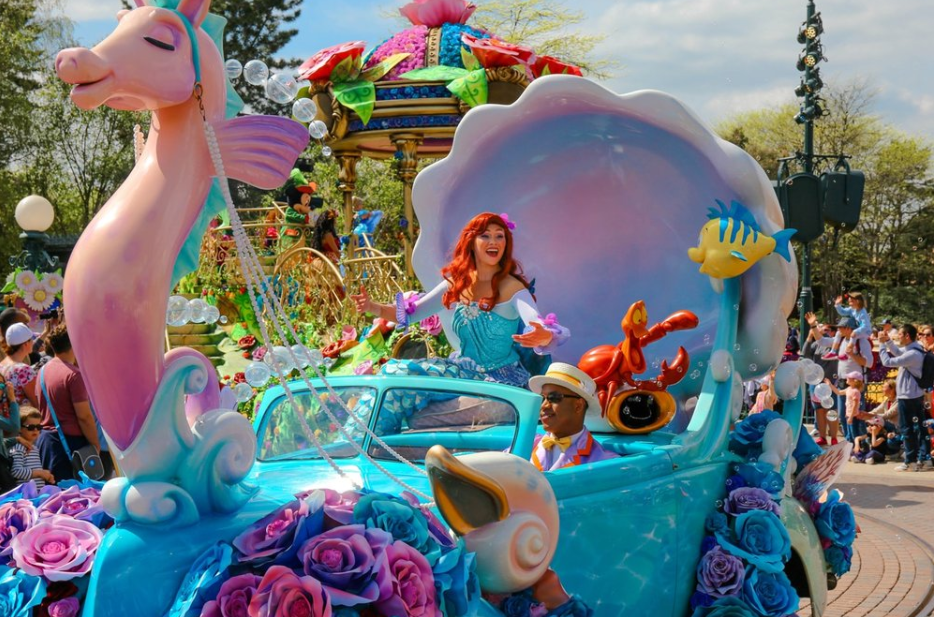 It is a huge park covering 55 hectares – about 20% of the area of Paris. We had a long day ahead of us and used the map we'd picked up. The way in to try to navigate and make sure we didn't miss anything. Truthfully though, it is so big it's impossible to do it all in a day but you can see a lot with planning. So I'd recommend you try to sort out beforehand what you really want to see for a day trip. If possible – do two days to see most if not all of it.
We managed to pretty much visit all the areas at Disneyland Paris by splitting up! I was surprised at just how green it was – there are plenty of nice places to sit and have a picnic. If you don't want to fork out for something to eat in one of the many eateries. That doesn't seem to bother most people though as Disneyland Paris management claim. The biggest restaurant in France serving more than 30 million meals a year in their 70 plus restaurants.
Normally Lexie's mum said she wouldn't bother with a pushchair. But she was very glad she took one – we must have walked for miles and young children will certainly find it tiring. We didn't get to go on all the attractions. As there are more than 50 main attractions and countless other things to see. We'd have needed to spend more than a couple of days. There – which you can do as there are seven hotels on site!
Would I go to Disneyland in Paris again? Yes, I would…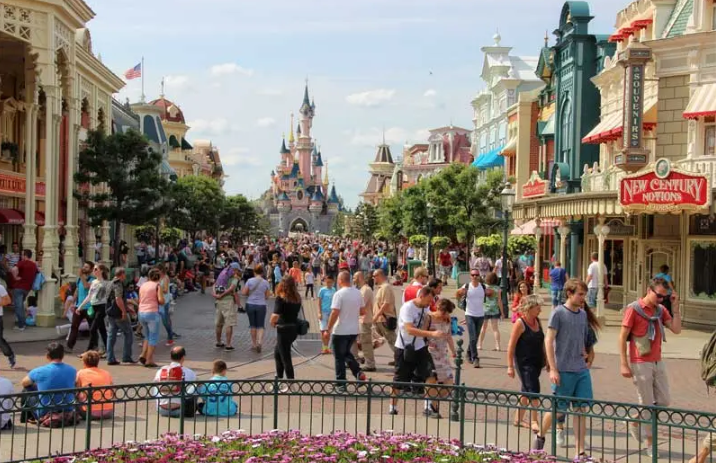 Disneyland Paris or Eurodisney as its often referred to, is Europe's No. 1 tourist attraction. Created in the new town of Marne-la-Vallée in the eastern suburbs of Paris. Its location in the heart of Europe makes it easily accessible. Which is good since in 2011 15 million visitors converged to enter through its gilded gates.
The complex consists of two separate theme parks – Disneyland and Walt Disney Studio and the covers more than one-fifth of the area of Paris – a 55 hectare site. There are seven hotels on the site, and more than 8,000 hotel rooms available, a golf course, 70 restaurants and bars. More than 30 million meals served last year in its many eateries. It claims to the largest restaurant in France and there are plans for it to grow even bigger.
The resort comprises an unusual and quite unique mix of French and American influences. Sleeping Beauty's castle Le Château de la Belle au Bois and there over 50 attractions spread out in areas and roads that have American names. Such as Fantasyland, Frontierland, Discoveryland and Main Street USA.
Best Things to do in Disneyland Paris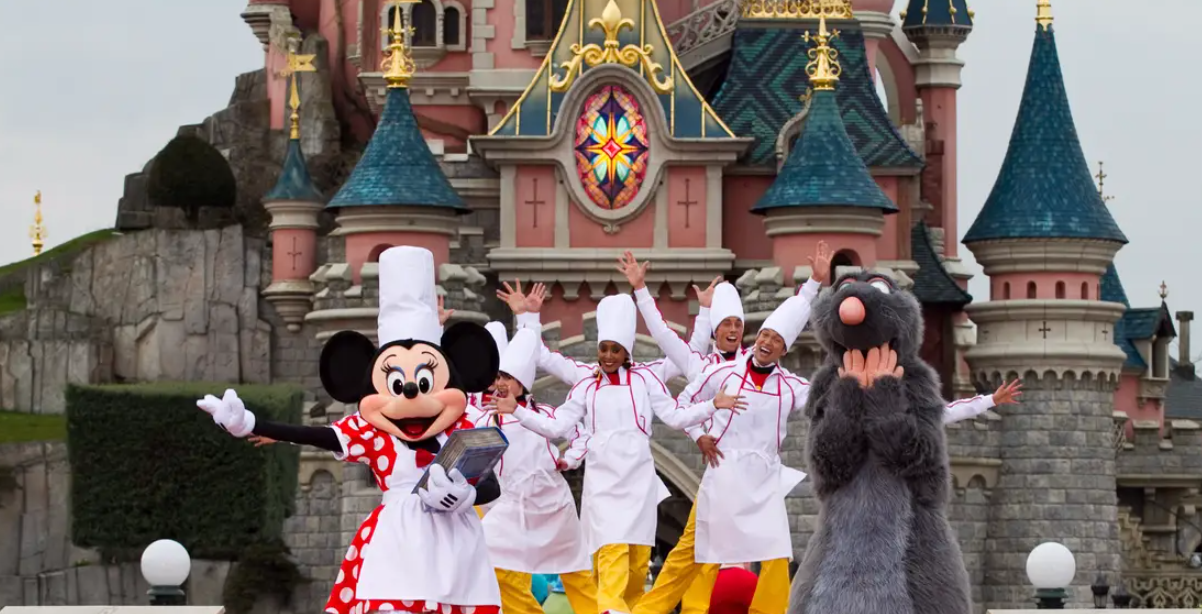 Frontierland is Wild West country. Phantom Manor bound to give you the shivers and then you'll race through a gold mine on a runaway train and alight in Mexico – thrill seekers will love the lives in Frontierland.
Adventureland means a ride on a magic carpet with Aladdin. You'll spot Robinson Crusoe on your journey and many interact with some favourites such as Pirates of the Carribean, Peter Pan and Indiana Jones with more thrilling rides and attractions.
Disneyland also caters for smaller children and they will adore Fantasyland. They'll never forget their invitation to Sleeping Beauty's castle or a flight over London with Peter Pan. All the kids favourites are there – from Alice in Wonderland, Dumbo, Snow White, Cinderella and Beauty and the Beast.
In Discoveryland, intergalactic encounters with Buzz Lightyear from Toy Story and a ride on the stomach churning Space Mountain: Mission 2 and Star Tours will leave you awed.
The Disney parades with all your favourite characters take place daily. You can take in a live show or concert and even a hot air balloon ride. PanoraMagique the largest moored balloon in the world. The 6 minute ride goes up to a height of 100 metres so that those on board a fabulous bird's eye view.
Walt Disney Studio is an interactive, behind the scenes look at the world of animation, television and cinema.
Disneyland Paris celebrated its 20th anniversary in April with a new show. The Disney Magic Dream show which alleged to the best and biggest laser show in the world. Its now a permanent feature and received great reviews.
How to get to Disneyland Paris
Disneyland Paris by Car: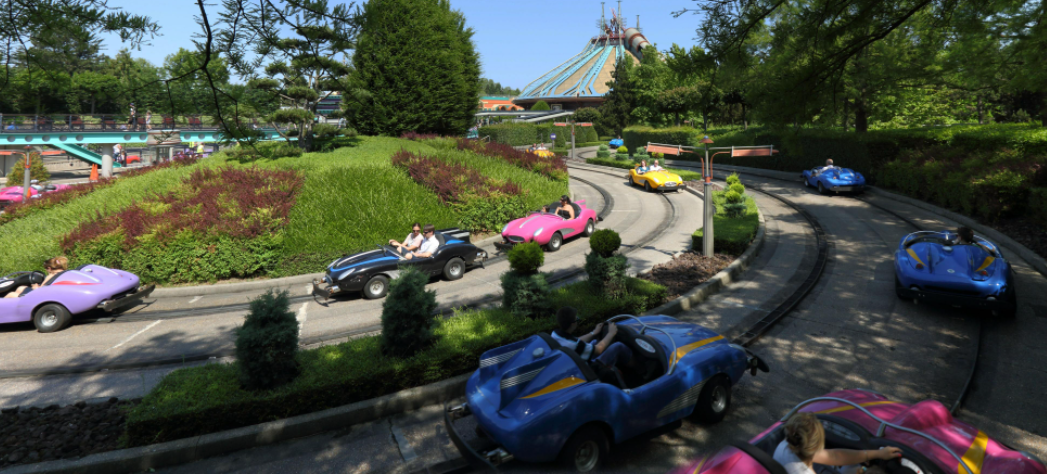 Parking is available free of charge to anyone staying in a Disney hotel. Visitor Parking for guests NOT staying in the Disney Hotels, or designated hotels (details on Disney website) is available within a few minutes walk of the Disneyland Park entrance and at the entrance. The Disney Village complex current rates (excluding special events days) are:
Cars: 15 Euros per day; Motorbikes & Sidecars: 10 Euros per day; Camping cars: 20 Euros per day
You can double check the rates on the Disneyland Paris website.
Disneyland Paris by train: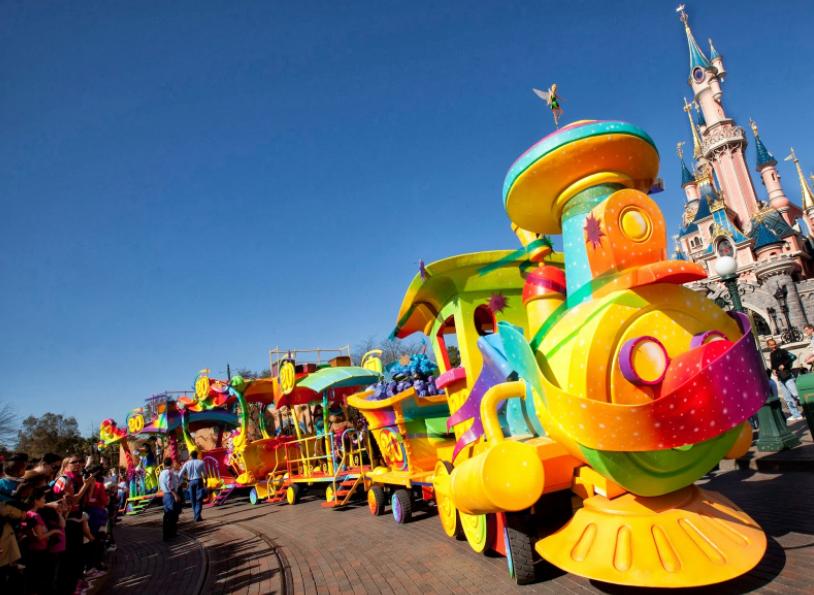 The nearest train station to Disney Paris resort is Marne-la-Vallée/Chessy Disney Station a couple of minutes walk from the Disney parks.
From Gare du Nord in Paris it takes approximately one hour to the Disney station – take the RER B train to Châtelet-les-Halles and change on to a RER A train to Marne-la-Vallée/Chessy Disney Station.
If you're going to Disneyland Paris on the Eurostar service, the train will go directly to Marne-la-Vallée/Chessy Disney Station .
Disneyland Paris by plane: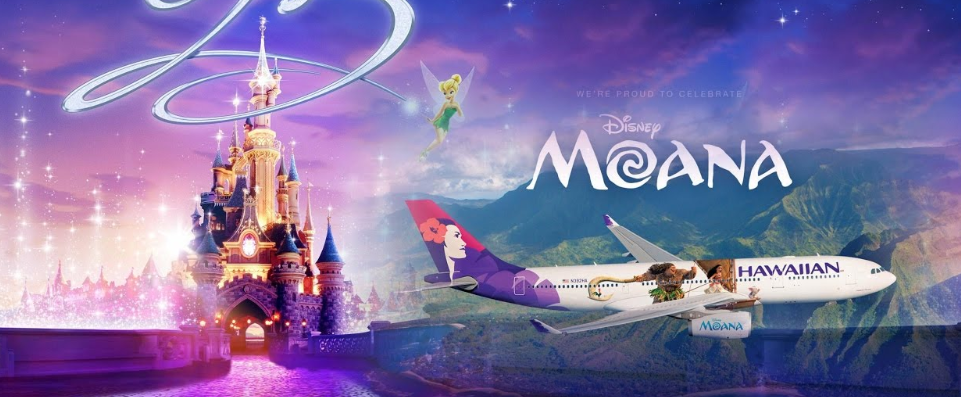 Roissy-Charles de Gaulle and Orly airports in Paris are within reasonable travelling distance of the resort. Some airlines and Disney may offer shuttle bus services to Disneyland Paris hotels which you can pre-book. Check with your airline or via the Disneyland Paris website.