We flew on Copa Airlines flight from Cartagena to New York which we would rate 4 out of 5 stars.
However, since this is an honest Copa Airlines review we'll share a few things we didn't like about the layover and seating arrangements.
Copa Airlines Review: First leg from Cartagena to Panama City
The first leg of the journey was a very pleasant experience. We were lucky enough to have a half full plane.
Despite the short 1 hour and 15 minute travel time, the plane was equipped with individual tvs with a good variety of entertainment.
On this journey, economy passengers received a complimentary drink service as well as a small snack consisting of chips and a chocolate biscuit.
Our only gripe with the service was that while the service started with a wide variety of beverages by the time they had reached half way down the plane, the choices were heavily reduced.
The man in front of us ordered a Corona however, that option was unavailable by the time the attendant got to us.
We ended up ordering a Panama Light instead. Despite this minor annoyance, the journey was reasonably comfortable and far better than one of our other flights in South America with  Sky Airlines (Chile's version of RyanAir).
We would rate this journey 4 / 5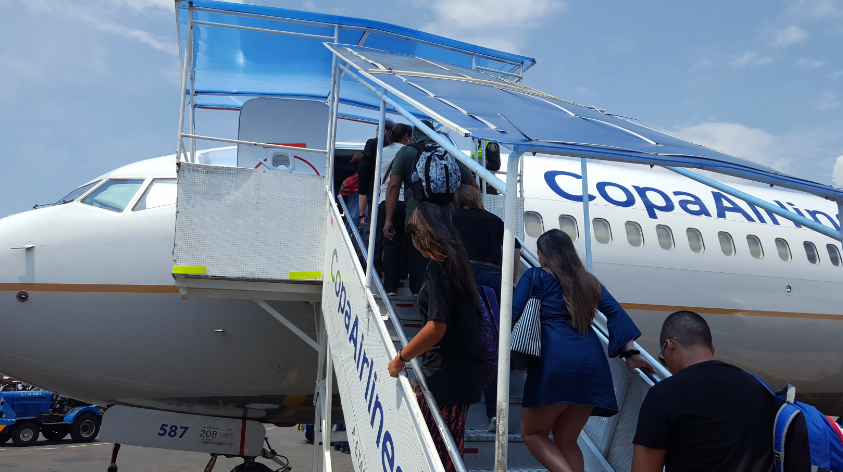 Panama City Airport Layover
Probably the worst part of this journey was the 6 hour long layover in Panama City.
The airport is nice and has a good variety of duty free shops however, there is no free internet in the airport and food and drink is very overpriced.
If you need wifi in Panama Airport, The Coffee Bean is one of the few shops in the airport with an internet connection for the price of a very overpriced latte 8 USD(!!)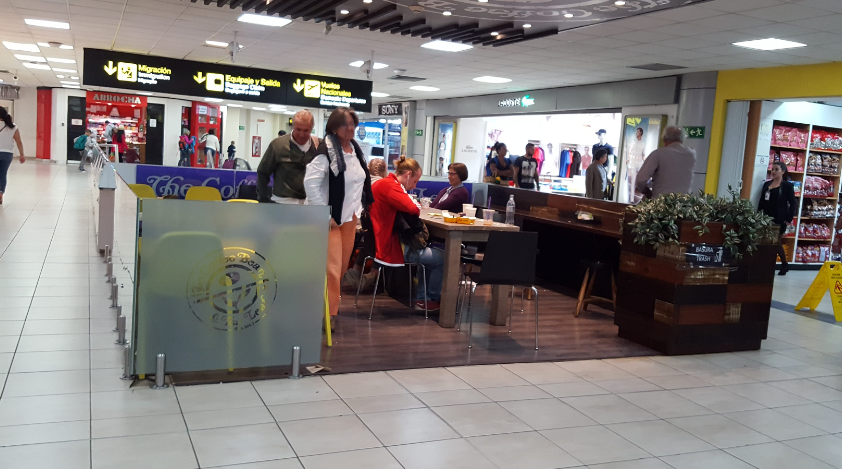 Copa Airlines to USA: Panama City to New York
The second leg of the journey from Panama City to New York (5 hours 10 minutes travel time) was extremely busy and some people in the flight didn't get to sit next to their family and friends.
In saying that, the flight as a whole was of a pretty good standard. The food was of a good quality with a choice of beef and potatoes or pasta with chicken for dinner in economy class.
One thing we liked about this Copa Airlines flight was you could order unlimited beverages during the service.
The entertainment onboard was the same as the first leg. We would rate this journey 4 / 5.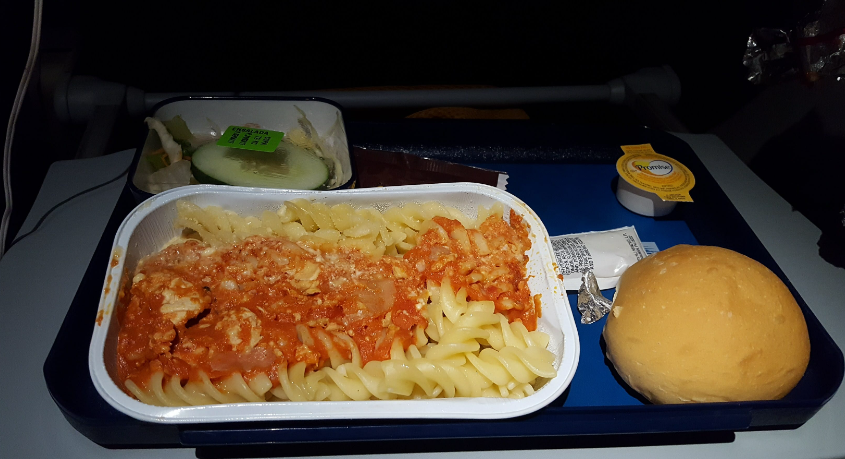 Copa Airlines bid for upgrade program;
The business class seats were bigger and more comfortable than the economy class seats but not to a great extent. If you are debating whether to pay for an upgrade, a good way to do it is through the Copa Airlines bid for an upgrade program.
After you have booked your economy seat, if the business class seats are not booked, Copa Airlines often sends out an invitation to bid for an upgraded seat.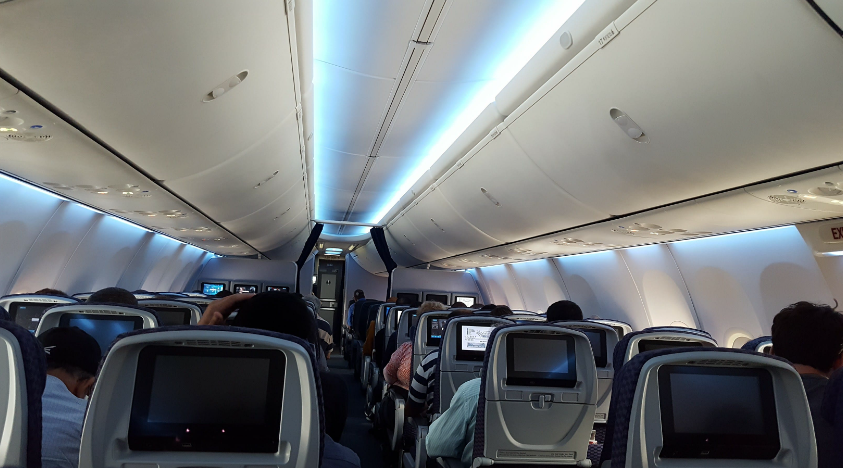 This essentially allows you to submit an amount to the airline that you would be willing to pay for an upgraded seat.
Copa Airlines can then choose to accept or reject your offer. The only catch is that you can't offer any amount for an upgrade.
The airline sets a minimum amount that they will consider depending on the particular flight.
While this doesn't make upgrading to business class as cheap as chips, if you are inclined to book a business class seat & have an appetite for risk, this is definitely a great way to get a good deal. Business class seats also gives you access to the Copa Airlines lounge.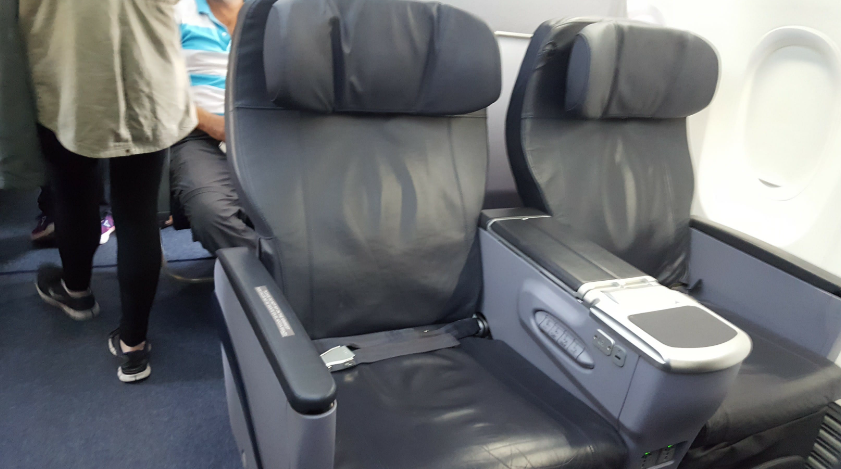 Copa Airlines Baggage Allowance
One of the main reasons we choose to fly Copa airlines was due to the extremely generous baggage allowance this carrier provides.
Copa Airlines allows two pieces of 23kg checked in baggage per person on top of a cabin bag when travelling between South & North America.
How to Book Cheap Copa Airlines flights
To get the best deals on flights we use the following search engines: skyscanner, kiwi,or expedia. It is usually advisable to search multiple search engines to obtain the best price.
*** If you choose to fly with Copa Airlines, make sure you sign up to their frequent flyer program, ConnectMiles in order to accumulate as many frequent flyer miles as possible and gain free flights!