About Church's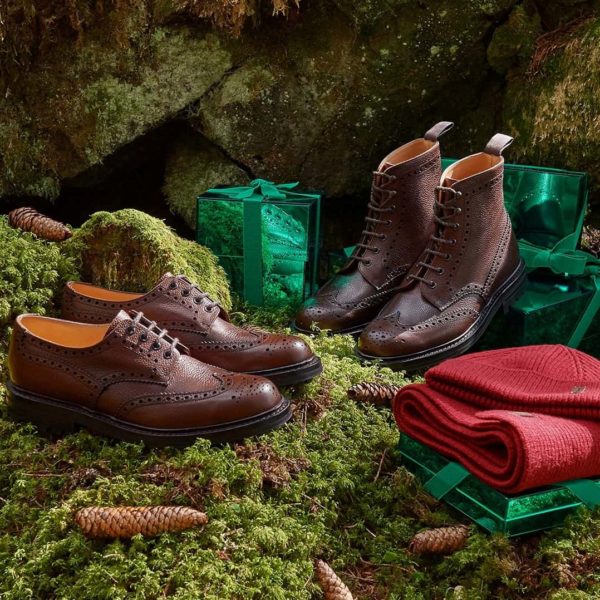 Refined, elegant, and vintage-inspired, Church's teaches us that traditionalism is key to making timeless designs. This footwear company has been crafting Oxfords, booties, and loafers since 1617. If you consider yourself a stickler for luxury brands, there's a good chance that you've heard of Church's before, as they're owned by the Prada Group.
Church's boasts an impressive following of over 322k on Instagram. They're also featured in various media outlets, including Highsnobiety, the Wall Street Journal, and the British GQ. Oh, and as a slight humble brag—their footwear has been worn by several A-list celebrities such as Idris Elba and Oscar Isaac.
Despite the hype, is it worth investing in a pair of fancy footwear? There's only one way to find out. Keep reading as this Church's shoes review takes an in-depth look at the brand, its best-selling products, customer ratings, promotions, and more to help you make that critical decision.
Overview of Church's
The year is 1617. In this decade, Galileo first discovered Callisto, Henry Hudson uncovered the northwest passage to the Pacific, and Anthony Church was born in Northampton—a humble town known for its leathers and footwear.
In the years to come, Church's quickly became a household name, as the brand's renowned expertise in shoe-making created a stable income for this heritage-owned company. From the Victorian era to the golden age, Church patented many designs, including the 'Adaptable' model and the women's 'Archmoulded' shoe.
The brand is definitely a pioneer in traditionalist shoe-making; Church was bestowed the Queen's Award to Industry for Excelling in Exports in 1965. Today, the company continues to create high-quality footwear and now operates under the ownership of the Prada Group. They have dozens of stores located in Venice, Hong Kong, Bologna, Singapore, and more.
In a final quote left by the brand, Church's states that they'll keep true to their old-school traditionalist ways. "Our history, one that spans centuries, paints a meaningful portrait of a brand that fully appreciates the value of tradition and how it can keep us grounded while propelling us forward."
Before we get into this Church's shoes review, let's go over some initial highlights.
Highlights
A wide assortment of shoes to choose from
Timeless and elegant in design
Made out of high-quality materials
Offered for men and women
Free shipping on all orders
Provides international delivery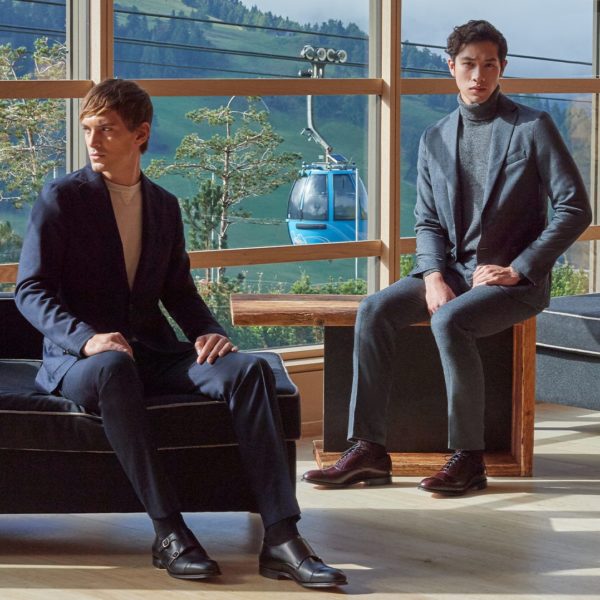 In a world that glorifies fast fashion trends, it's nice to see that Church's keeps things slow and classic. Their collection is just *chef's kiss,* and I can already imagine hundreds of outfits that will pair well with them.
From sandals to autumn booties, this footwear company definitely knows how to marry traditionalism with modern contemporary. My inner fashionista is literally quaking.
Crafted with calf leather and velvety smooth lining, each model is designed to make you feel like a high-end trendsetter. For those unsure of where to start, this Church's shoes review will provide a rundown of some of our favs. We'll also let you in on some outfit inspo while we're at it.
Church's Men's Shoes Review
Fellas, you don't have to be a Hollywood actor to don the latest looks. You too can look like Idris Elba, Oscar Isaac, or a cast member of Kingsman by wearing Church's men's shoes. From brogues to derbys, the cream of the crop of luxury footwear is literally a click away.
For the time being, this Church's shoes review will feature a few of the brand's bestsellers for customers to compare.
Church's Amberley R173 Suede Chelsea Boot Sigar Review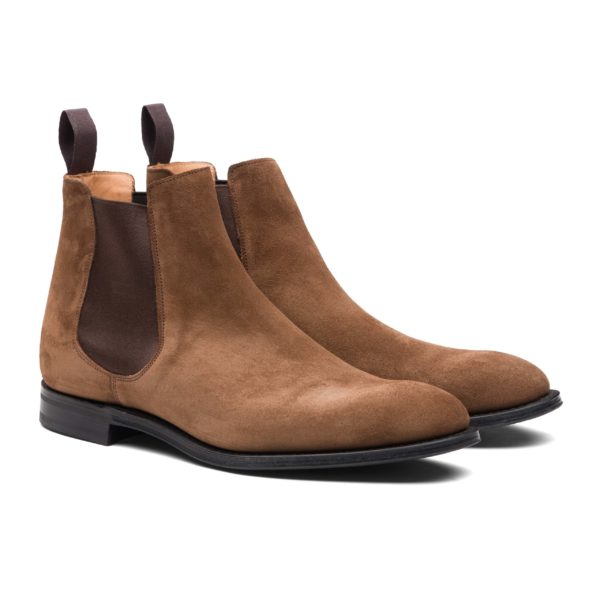 Originally designed for sporting events, the Amberley R173 Suede Chelsea Boot Sigar is considered an off-road version for when you don't feel like horseback riding.
This elegantly shaped number features a round toe, elastic inserts for easy access, and a diamond rubber sole for added grip. Dyed in coffee brown and reinforced with Goodyear construction, these booties can support anything from saddle mounting to sipping on Sobieski.
Also available in black and chocolate brown, the Amberley R173 Suede Chelsea Boot Sigar is best paired with well-fitted trousers, a collared shirt, sweater vest, and a blazer if you prefer the old-school collegiate look. Brace yourselves, as these shoes retail for a hefty $893.
Church's Mach 3 Calf Leather Classic Sneaker Black Review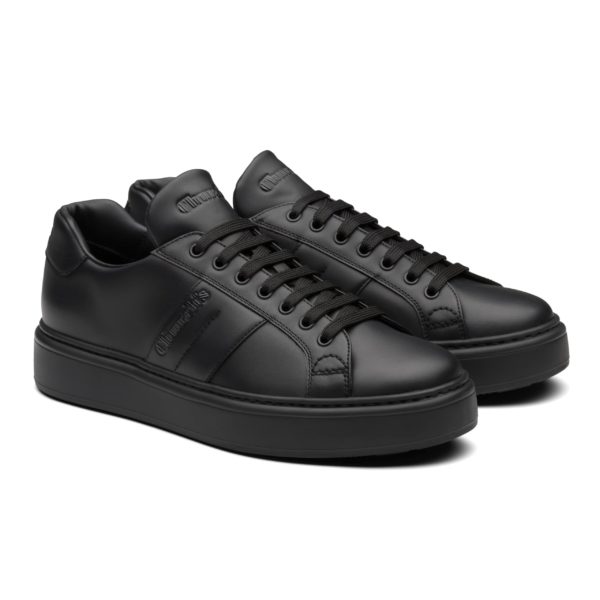 I'm 100% sure that Eggsy would've loved the Mach 3 Calf Leather Classic Sneaker Black shoes. Designed as a homage to classic streetwear, this dapper number manages to combine opulence and elegance for the fashionably inclined.
It comes with laces, a chunky tongue, padded heels, and contrasting stripes on the sides. For added detail, it also features the brand's name on the bottom outsole.
Made out of soft calf leather, the $734 Mach 3 Calf Leather Classic Sneaker Black shoe is definitely made to impress. We suggest beefing up the look with some expensive track pants and a luxury hoodie for a classic athleisure ensemble.
Church's Shannon Bookbinder Fume Derby Tabac Review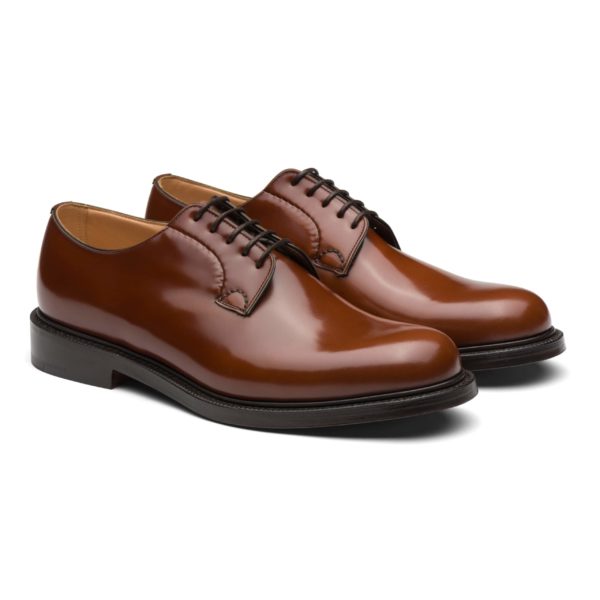 The Shannon Bookbinder Fume Derby Tabac shoes are definitely made for special occasions.
Glossed with slight shine and reinforced with coffee-stained leather, these loafers can help you look the part during office meetings, important lunches, or networking events. Other neat details include half-moon stitching to the eyestay, sturdy lining to increase wearability, and the Church's crest to the sock and the sole.
These derbies were popular in the 1970s, and if you know anything about the fashion cycle—vintage is always on-trend. If you're looking to don the disco aesthetic, I'm sure that a pair of high-waisted trousers and a double-breasted trench coat would go perfectly with the $891 Shannon Bookbinder Fume Derby Tabac shoes.
Church's Women's Shoes Review
Picture this: you're a glamorous fashion blogger exclusive to the streets of London, England. You frequent indie bookstores, local coffee shops, and occasionally brunch with your besties at an upscale bistro. This is the vibe that Church's is after, as its collection embodies a hint of hipster finesse with contemporary elegance.
From Brogue Chelseas to heeled loafers, this Church's shoes review will spotlight the best of the best when it comes to the women's section.
Church's Nirah T Rois Calf Leather Chelsea Boot Burgundy Review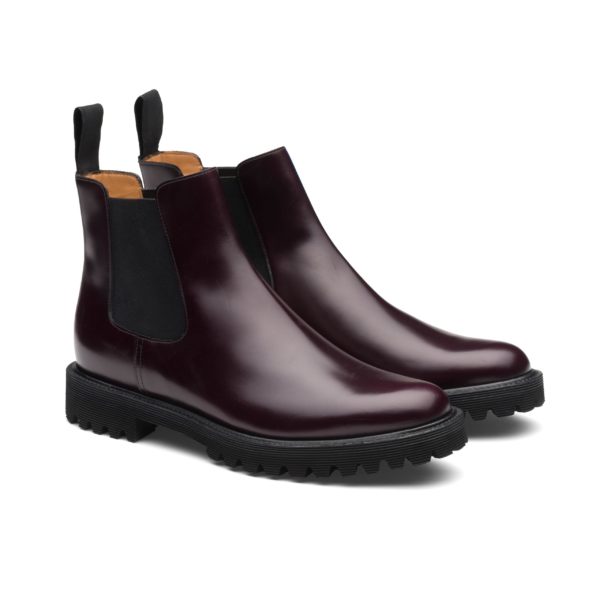 The Nirah T Rois Calf Leather Chelsea Boot Burgundy shoes are perfect for the modern-day explorer. From the cobblestone streets of Manchester to Avenue Montaigne, these closed-toe beauties are comfortable and sturdy enough to walk the distance.
Trust me, they're much better than the traditional tourist runner, as these Chelseas feature a rois calf leather exterior, elasticated inserts, and a St Mortiz rubberized sole for added traction.
The $925 Nirah T Rois Calf Leather Chelsea Boot Burgundy shoes are available in 5 different colors, including white, black, and blue. Whatever option you choose, we highly recommend pairing them with cigarette pants, a blouse, and a smart blazer over top.
Church's Shannon T Rois Calf Derby White Review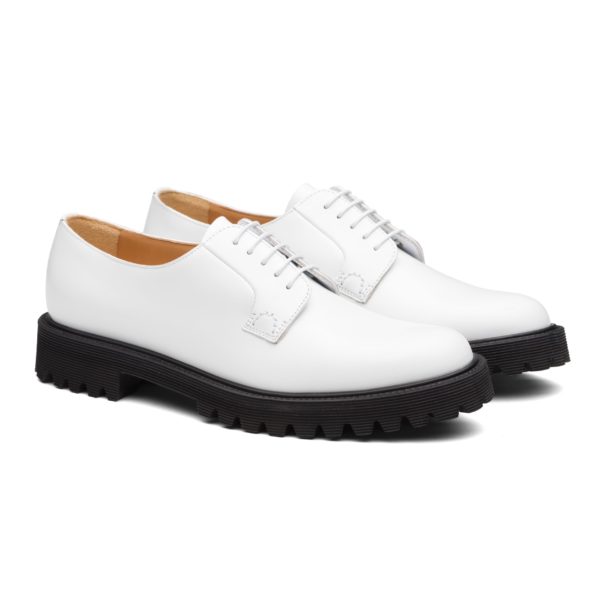 While they were popularized in the 1970s, the Shannon T Rois Calf Derby White shoes are giving me 'summer vibes at daddy's tennis club' rather than diva disco.
These platform lace-ups come with a natural finish, half-moon stitching, a St Moritz outsole, and internal lining. Classic, elegant, and tasteful in design, I'm sure that they'll add an old-collegiate spin to any outfit.
The $846 Shannon T Rois Calf Derby White shoes are practically begging to be worn with a cute tennis skirt, a polo shirt, and a visor if you're so inclined. You should also know that they also come in black as well.
Church's Ellie 55 Suede Heeled Boot Tabac Review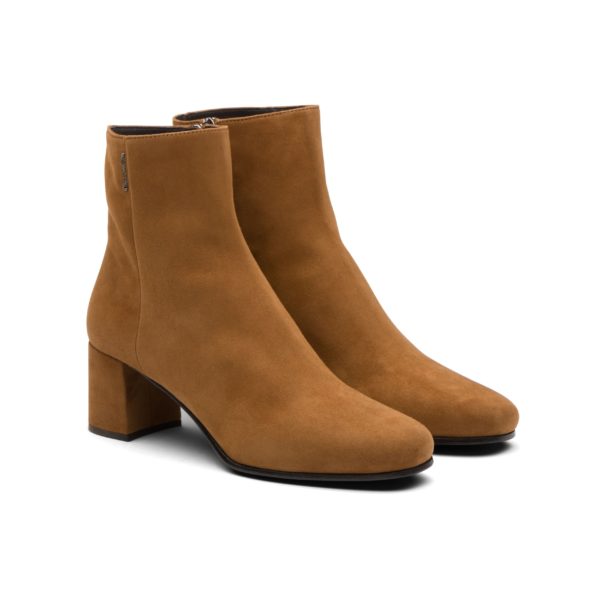 Minimal and refined in silhouette, the Ellie 55 Suede Heeled Boot Tabac teaches us that beauty can found in simplicity. It's the shoe to opt for if you want to look taller, as it features a slim ankle cut to help create the illusion of added height.
To keep things wearable, there's a nifty zipper on the side. Constructed with a diamond half outsole, vertical stitching, and internal lining for durability, these kicks can certainly last through the fall season.
If you're looking for outfit inspo, the $846 Ellie 55 Suede Heeled Boot Tabac shoes will blend well with a sweater dress, a wool coat, and some fleece-lined tights to help you brave the November chills.
Who is Church's For?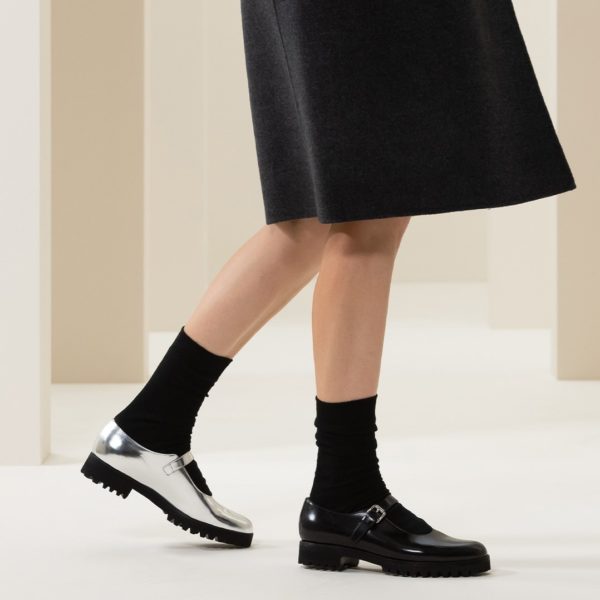 Shapes and sizes aside, shoes come in a variety of aesthetics. From Nike athleisure to diamond-studded dainties that Miu Miu known for, you can say that we're spoiled with hundreds of options. So, with that in mind—how does Church's fit in?
From the products we've featured so far, I think it's fair to say that they lean towards vintage, retro, and classical designs. If you conjure up images of old-England horseback riding and late disco, you're on the right track.
But warned, Church's shoes are far from affordable. A standard Chelsea retails for a faint-worthy $925. Luckily, they do offer free shipping at checkout.
Church's Reviews: What Do Customers Think?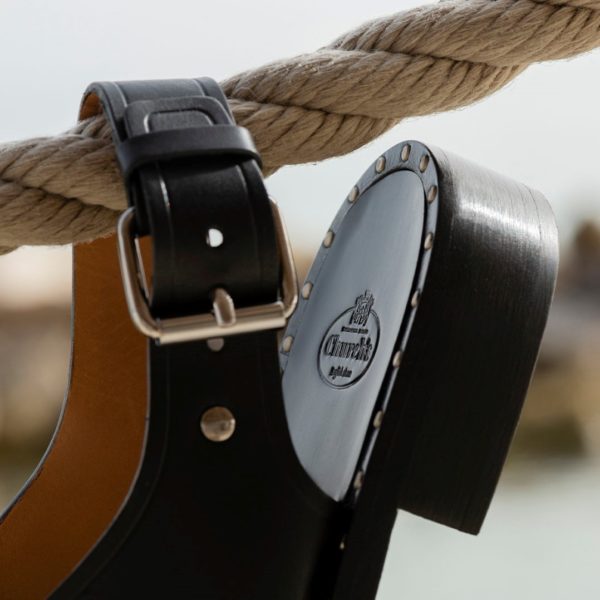 It's common knowledge that designer brands aren't savvy when it comes to genuine customer reviews. You won't find any comments posted on Gucci, Dior, or Chanel. Because Church's is considered a subsidiary brand of the Prada Group, the amount of feedback shared online is fairly limited. This includes ratings listed on websites such as:
Trustpilot: 15 reviews with 3.2/5 stars
Facebook: 109 reviews with 4.2/5 stars
Yelp for their UK location: 7 reviews with 3.5/5 stars
Zappos for the McFarlane Boot: 4 reviews with 5/5 stars
The ratings for Church's shoes are quite favorable, and positively speaking, we can say for certain that the brand scores points in design and style. Customers also praised the high-quality construction.
"I keep on buying loafers from Church's and I think I realized the reasoning behind it. One, the stitching on the leather is pristine; two, they look absolutely stunning – the artisanal expertise always brings me back to this brand," one customer wrote on Trustpilot.
"Those in search of contemporary classics well-made enough to last for years and years to come will appreciate Church's," one Yelp reviewer shared. "Service here studied, and everyone I came into contact with in the shop intimately acquainted with the brand's offerings and heritage."
For more in-depth feedback, this Church's shoes review turned to independent blogs such as Emploom. According to the author, designs such as the Monk Strap shoe were undoubtedly worth the investment.
"The shoe is extremely well-made and hardly showcases the wear-n-tear I've put it through. None of the stitching has come undone and the creasing of the leather has broken in very well visually," reads a review made by Emploom.
In an article published by Mr Ellis, Church's proved to be flattering and durable for long-term use. "Church's is a brand that well known and well loved for centuries. They use high quality materials and expert craftsmanship to create beautiful handmade shoes to suit any occasion."
Without a doubt, Church's considered a pioneer within the footwear industry, and it doesn't seem that the company deviating from its traditionalist ways.
Is Church's Worth It?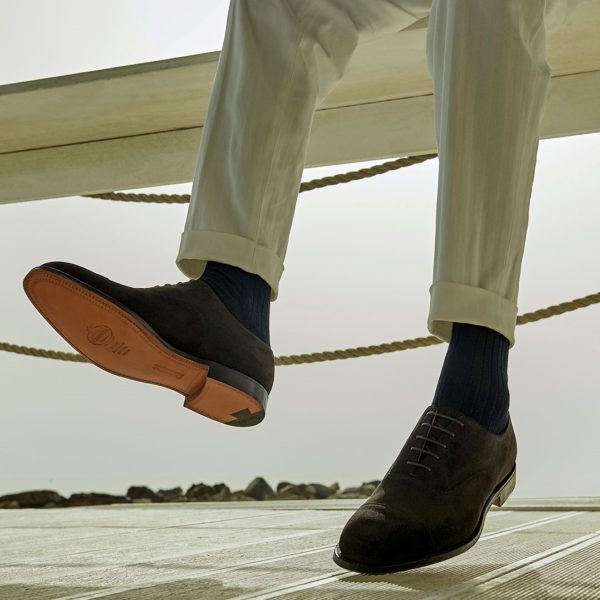 Designer brands are expensive, but you probably already knew that. I'm not totally surprised by how costly Church's shoes, considering that most luxury labels soften the price tag by offering up the best materials and expert-level craftsmanship. And this happens to be the case for our featured brand as well.
Design-wise, this Church's shoes review can absolutely recommend this brand for its timeless silhouettes. Vintage will always be in trend, and their footwear is certainly closet-friendly. All in all, if you're keen on supporting this brand, we give it two thumbs up.
Church's Promotions & Discounts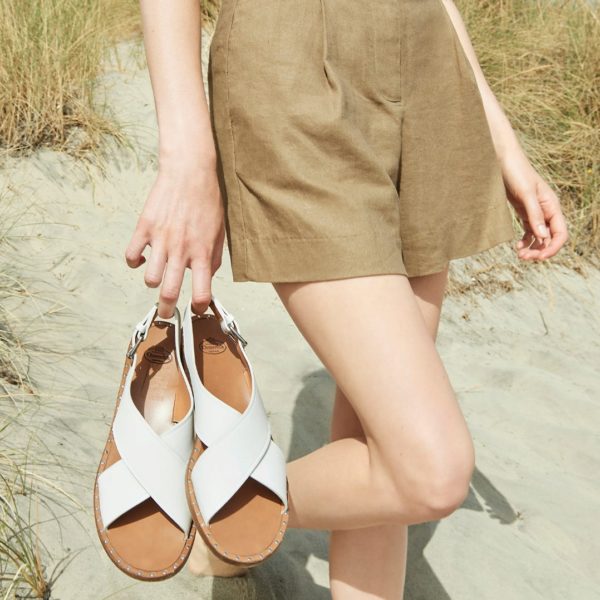 As of lately, this Church's shoes review uncovered no discounts or sales provided on their website. We suggest keeping tabs on the brand's social media for any future updates.
Where to Buy Church's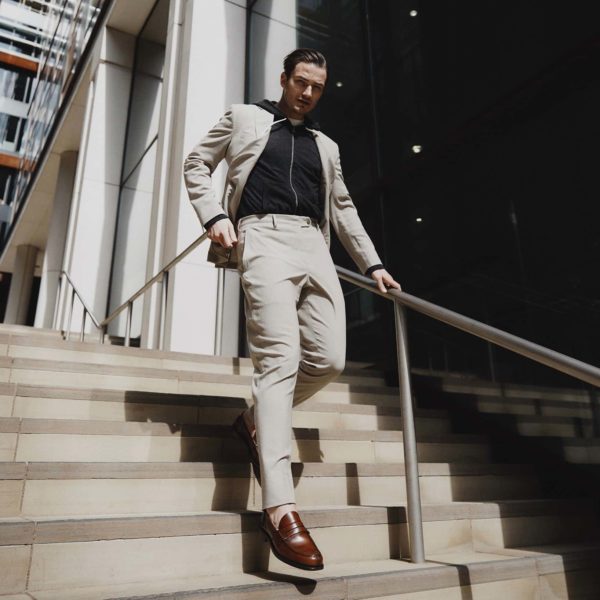 In the market for some new platform derbies? Customers can visit church-footwear.com to peruse through the Church's women's shoes collection and more to see what they have to offer. Aside from visiting their in-store locations, you can also find them at:
ShopStyle
Farfetch
Gravitypope
Nordstrom
Saks Fifth Avenue
FAQ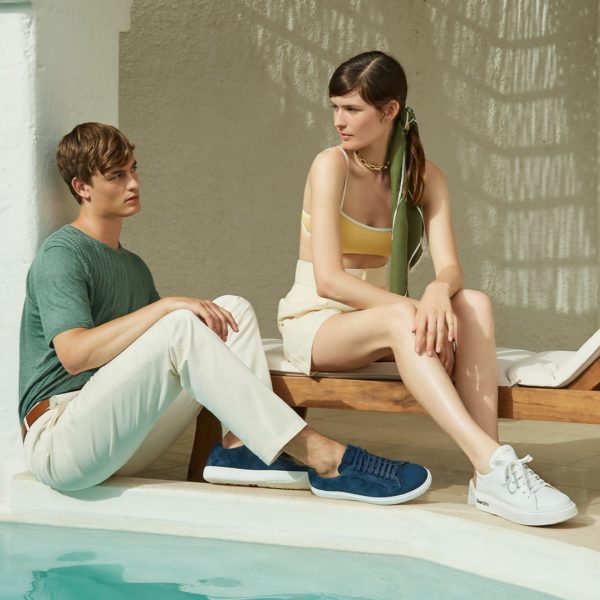 Who owns Church's?
Church's formally founded by Alexander Church. Today, it operates under the ownership of the Prada Group.
Does Church's ship internationally?
Yep! This Church's shoes review found out that they ship to several countries, including Denmark, Finland, and Greece.
What is Church's Shipping Policy?
This Church's shoes review is happy to report that they offer free shipping on all orders. They also provide other delivery options, such as second-day and overnight, for a set fee.
In terms of wait times, it typically takes 1 to 6 business days for packages to arrive. To help monitor the status of your purchase, the brand will issue a tracking number alongside a confirmation email.
What is Church's Return Policy?
Church's provides a 30-day window for customers to send back their unused shoes. It's worth noting that returns free and that final sale items considered exempt from their policy.
Sadly, the brand does not offer exchanges at this time. To initiate this process, buyers must log in to their account and follow the prompts from there.