Casamundo is a prominent online platform that offers a wide array of vacation rentals, holiday homes, and accommodations for travelers seeking memorable stays across various destinations. In this comprehensive review, we'll delve into the details of Casamundo, including its services, features, user experience, customer feedback, and overall reputation.
Introduction to Casamundo: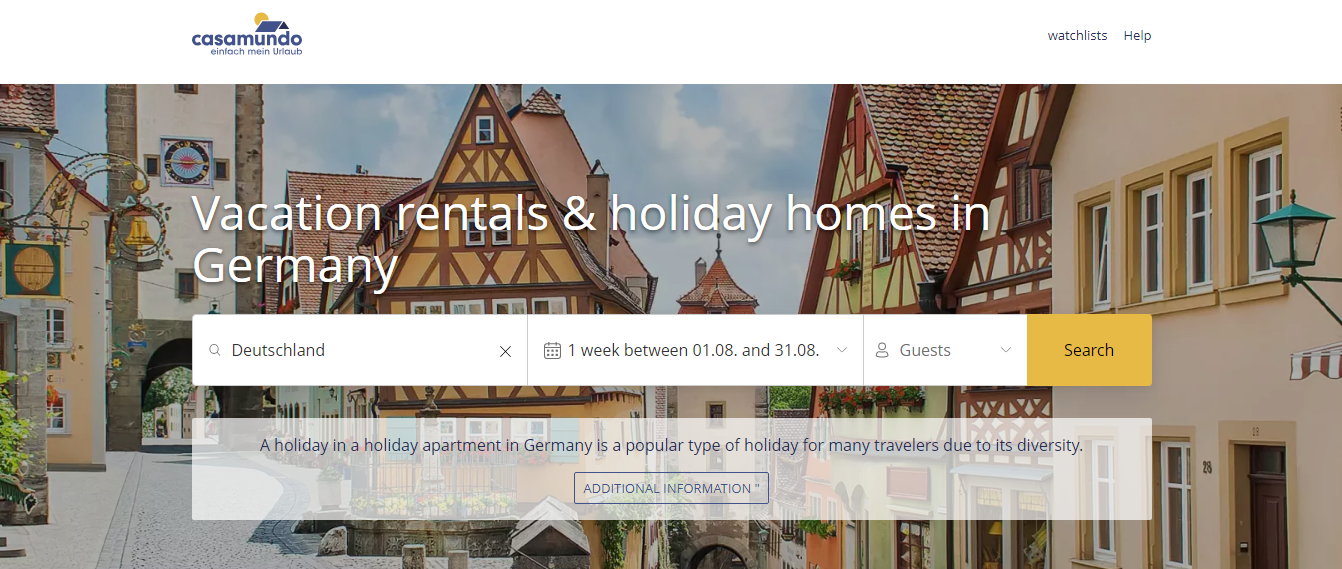 Casamundo is a part of the HHD AG group, a German company specializing in the holiday accommodation industry. Launched in 2003, Casamundo has grown to become a go-to platform for travelers seeking diverse accommodation options for their vacations. The platform caters to a global audience, offering rentals in popular tourist destinations around the world.
Services and Offerings:
Casamundo focuses primarily on providing a comprehensive selection of vacation rentals and holiday homes. Travelers can browse through a vast assortment of properties, ranging from cozy apartments and villas to luxury residences. The platform covers a broad spectrum of travel preferences, catering to couples, families, groups, and individuals.
Key offerings and features include: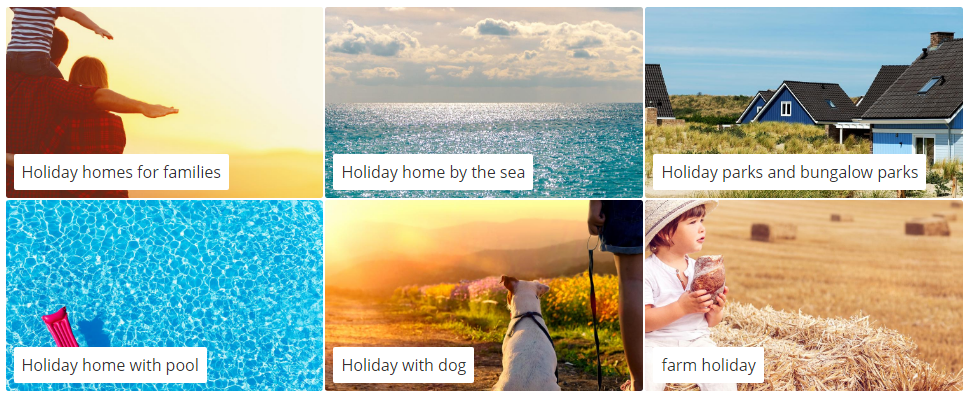 Property Variety: Casamundo boasts a diverse portfolio of accommodations, ranging from beachfront properties and countryside retreats to city-center apartments.
Global Reach: With options available in numerous countries and regions, Casamundo caters to travelers seeking both domestic and international getaways.
Search Filters: The platform offers robust search filters to help users narrow down their options based on location, amenities, property type, and budget.
Booking Process: Casamundo facilitates a straightforward booking process, allowing users to check availability, secure bookings, and make payments conveniently through the platform.
Traveler Reviews: User-generated reviews and ratings provide insights into the experiences of previous guests, helping potential travelers make informed decisions.
User Experience and Interface:

Casamundo's website features a user-friendly interface that facilitates easy navigation and search. The homepage prominently displays featured destinations and popular properties, enticing users to explore further. The search bar and filters are intuitive, allowing users to customize their search according to their preferences.
Property listings are well-organized, with detailed descriptions, high-quality images, and comprehensive information about amenities, location, and nearby attractions. Each listing also highlights key features, such as the number of bedrooms, bathrooms, and occupancy capacity.
Casamundo Destinations

Casamundo offers a wide range of vacation rentals and holiday homes across various destinations worldwide. With options spanning different countries and regions, travelers have the opportunity to explore diverse landscapes, cultures, and experiences. Here are some popular destinations you can discover on Casa Mundo:
Spain: Explore the sun-soaked beaches of Costa del Sol, the vibrant city life of Barcelona, or the charming villages of Andalusia.
Italy: Discover the historical treasures of Rome, the romantic canals of Venice, or the picturesque landscapes of Tuscany.
France: Experience the romance of Paris, the wine regions of Bordeaux, or the Mediterranean beauty of the French Riviera.
Greece: Immerse yourself in the ancient history of Athens, unwind on the idyllic islands of Santorini and Mykonos, or explore the stunning landscapes of Crete.
Portugal: Enjoy the coastal beauty of the Algarve, delve into the history of Lisbon, or relax in the vineyards of Porto.
United States: Explore the bustling city life of New York, the entertainment hub of Los Angeles, or the natural wonders of national parks like Yellowstone and the Grand Canyon.
Mexico: Experience the vibrant culture of Mexico City, unwind on the beaches of Cancun, or explore the historic sites of Chichen Itza.
Thailand: Immerse yourself in the bustling markets of Bangkok, relax on the tropical beaches of Phuket, or discover the cultural heritage of Chiang Mai.
Australia: Discover the iconic landmarks of Sydney, explore the natural beauty of the Great Barrier Reef, or experience the urban charm of Melbourne.
South Africa: Embark on a safari adventure in Kruger National Park, explore the cosmopolitan city of Cape Town, or enjoy the coastal beauty of the Garden Route.
Brazil: Experience the vibrant carnival culture of Rio de Janeiro, explore the Amazon rainforest, or relax on the beaches of Copacabana.
Croatia: Discover the historic charm of Dubrovnik, unwind on the Adriatic coastline, or explore the natural beauty of Plitvice Lakes National Park.
Casamundo Types of Accommodation in Germany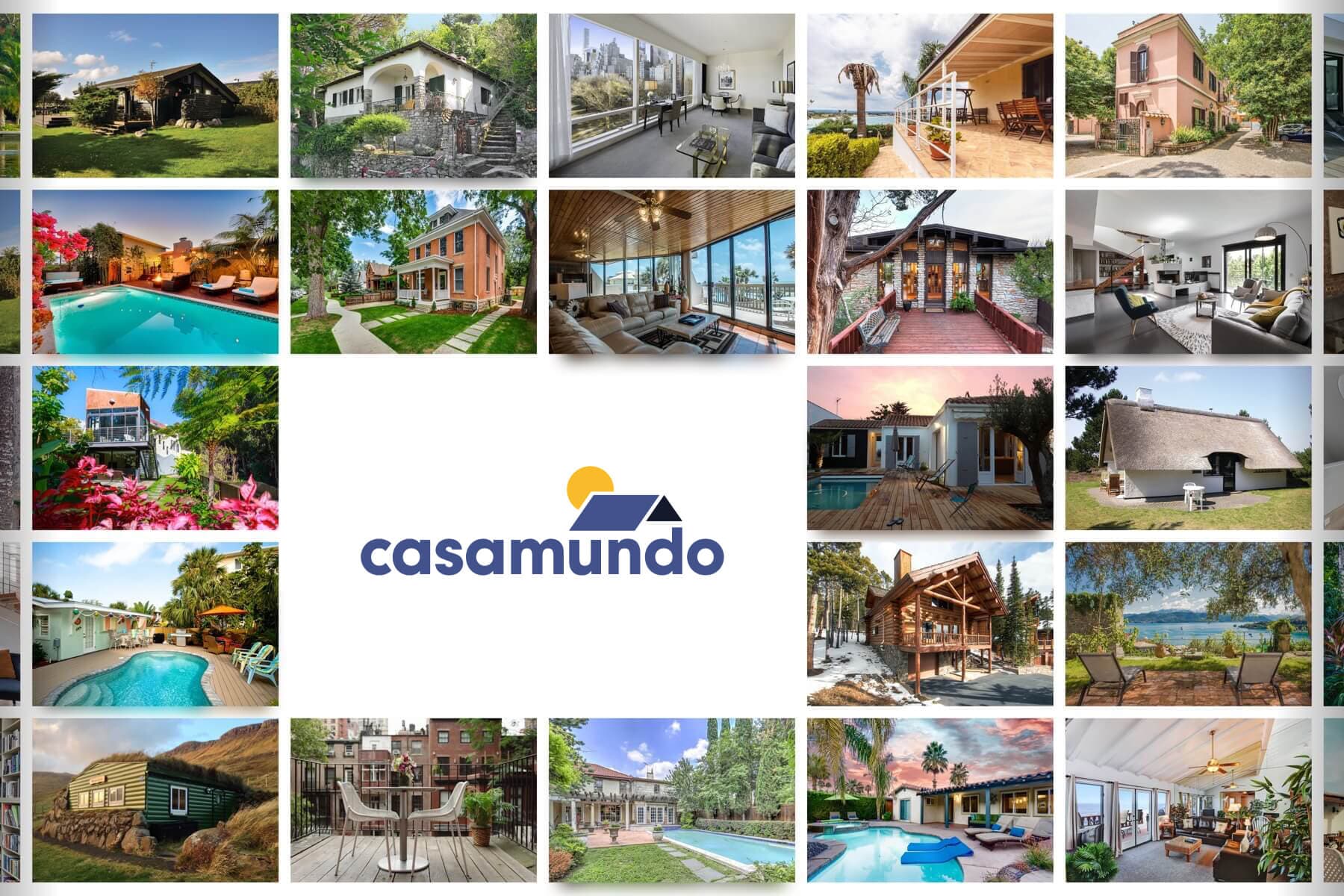 Casamundo offers a variety of special types of accommodations in Germany that cater to different travel preferences and experiences. These unique accommodations provide travelers with the opportunity to immerse themselves in distinctive environments. Whether it's a charming countryside retreat, a cozy cabin, or an upscale city apartment. Here are some special types of accommodations you can find in Germany through Casamundo:
Traditional Bavarian Chalets: Experience the charm of traditional Bavarian architecture by staying in a cozy chalet in the Alps. Enjoy picturesque views, wooden interiors, and easy access to outdoor activities like hiking and skiing.
Black Forest Cottages: Stay in a cottage nestled within the scenic landscapes of the Black Forest. Enjoy the tranquility of the forest, explore charming villages, and indulge in regional cuisine.
Historic Castles and Manor Houses: Fulfill your fairy-tale dreams by booking a stay in a historic castle or manor house. Germany boasts a rich history, and these accommodations offer a glimpse into the past while providing luxurious amenities.
Houseboats: Experience a unique stay by booking a houseboat on Germany's picturesque lakes and rivers. Wake up to serene waterscapes and enjoy the freedom of exploring the waterways.
Treehouses: For a whimsical experience, opt for a treehouse accommodation. Nestled in the treetops, these accommodations offer a blend of nature and comfort.
Vineyard Retreats: Germany is renowned for its wine regions. Stay in a vineyard retreat and enjoy the beauty of the surrounding vineyards, wine tastings, and the chance to relax amidst nature.
Historic Apartments: Choose an apartment in a historic city center, allowing you to be immersed in the rich history and culture of cities like Berlin, Munich, or Cologne.
Rural Farmhouses: Experience rural life by staying in a traditional farmhouse. Enjoy fresh produce, connect with local traditions, and take in the tranquility of the countryside.
Wellness Retreats: Book accommodations with spa facilities to enjoy a wellness-focused retreat. Unwind with saunas, massages, and holistic treatments.
Eco-Friendly Accommodations: Choose eco-friendly lodgings that prioritize sustainability and minimize environmental impact. These accommodations align with the growing trend of responsible travel.
Design and Modern Apartments: For travelers seeking a contemporary experience. Consider booking a design-focused or modern apartment in vibrant urban areas.
Historic Windmills: Discover the Netherlands' influence on Germany by staying in a historic windmill. These unique accommodations offer a blend of history and comfort.
Customer Feedback and Reputation:
Customer feedback plays a pivotal role in evaluating the reputation of any travel platform. While opinions can vary based on individual experiences, examining customer reviews provides valuable insights into the overall quality of service. Casamundo has garnered both positive and negative reviews from users.
Positive aspects highlighted in customer feedback often include the diverse range of properties, user-friendly website, and effective customer support. Travelers appreciate the ability to find unique accommodations and personalized stays.
On the other hand, negative reviews occasionally touch upon issues related to property quality, cleanliness, or instances where the property did not match the provided description. As with any booking platform, there's a degree of unpredictability, as property conditions can vary.
Conclusion:
Casamundo presents travelers with a comprehensive platform for discovering a wide range of vacation rentals and holiday homes across various destinations. With an extensive portfolio, user-friendly interface, and diverse travel options. Casamundo aims to cater to the preferences of different types of travelers.