About Bellewholesale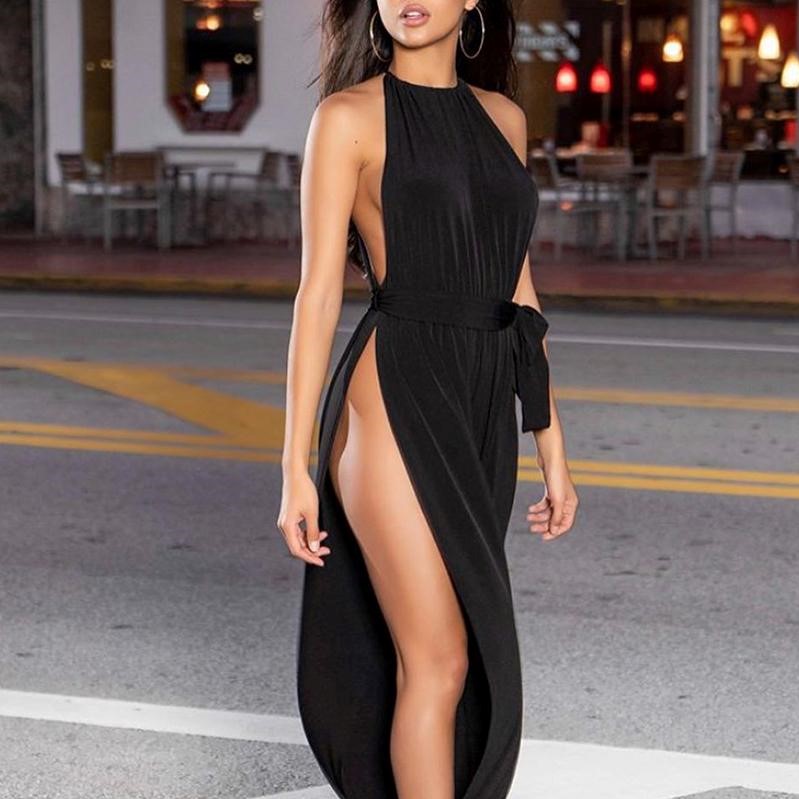 Bellewholesale is an online marketplace of a vast variety of women's clothing, featuring everything from bold and stylish accessories to athleisure to party clothes and daily essentials. In other words, you'll find everything you need for any event during your week.
Boasting glamorous, stylish, and trendy pieces at affordable prices, Bellewholesale has amassed 23.4k Instagram followers and 9k likes on Facebook.
It also has an app conveniently available for download on iOS and Android devices so you can shop for your next look whenever and wherever inspiration strikes.
Interested in finding out more about all this brand has to offer? I'll give you all the details in this Bellewholesale review.
I'll cover deets on the company and its top sellers, as well as highlights from customer testimonials, current deals and promos, answers to important FAQs, and more to help you decide if it's worth trying out.
Overview of Bellewholesale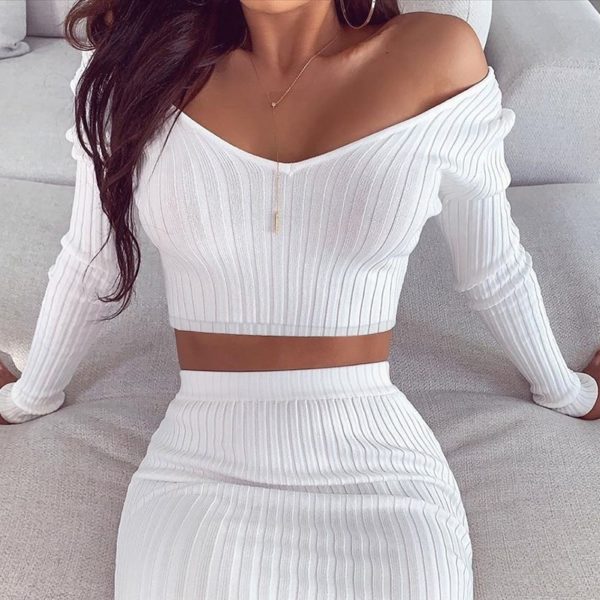 Focused on providing great deals on great products, Bellewholesale launched in 2015. Though details on the founder remain a little blurry, the company is dedicated to unique styles that provide women with plenty of options when it comes to fashion, aesthetics, and lifestyle.
With that in mind, Bellewholesale launches 1,000 new products every week so you'll always have access to the newest trends and interesting styles. Plus, the brand is available worldwide, giving everyone access to the most glamorous looks.
The company is also committed to providing fashion for women of all shapes and sizes, offering an inclusive size range that encourages self-appreciation and love.
Now that I've covered the important details on the brand and its mission in this Bellewholesale review, I'll give you a few key highlights to keep in mind.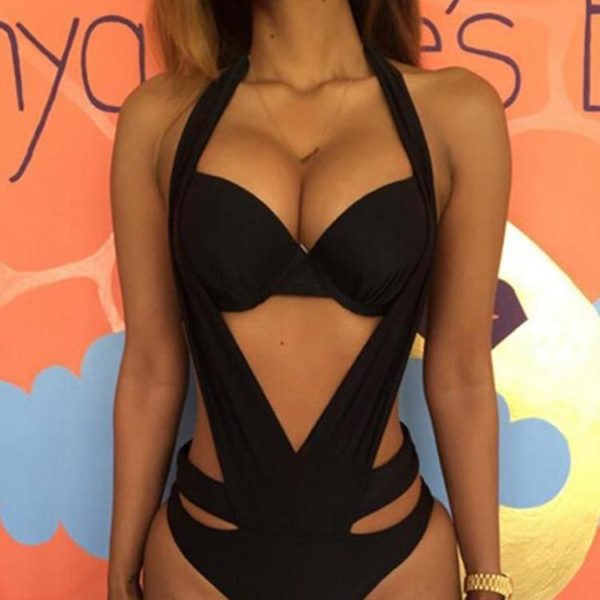 Highlights
Inclusive size range
User-friendly interface
1,000 new pieces every week
Convenient apps available
24/7 customer service
Secure checkout
Hassle-free returns
Express shipping worldwide
With 1,000 new pieces launched weekly, the Bellewholesale selection is vast. The brand offers plenty of womenswear, from daily pieces to trendy accessories to glamorous attire, as well as swimwear, lingerie, loungewear, and more.
Bellewholesale Dresses Review
Since we can't possibly cover all the products this brand has to offer, we'll focus on the top-selling Bellewholesale dresses below. Whether you're on the hunt for something simple and casual, a dress for a night out, or something a bit more sophisticated and glam, you'll find it here!
Bellewholesale Tropical Print Tied Detail Bandeau Maxi Dress Review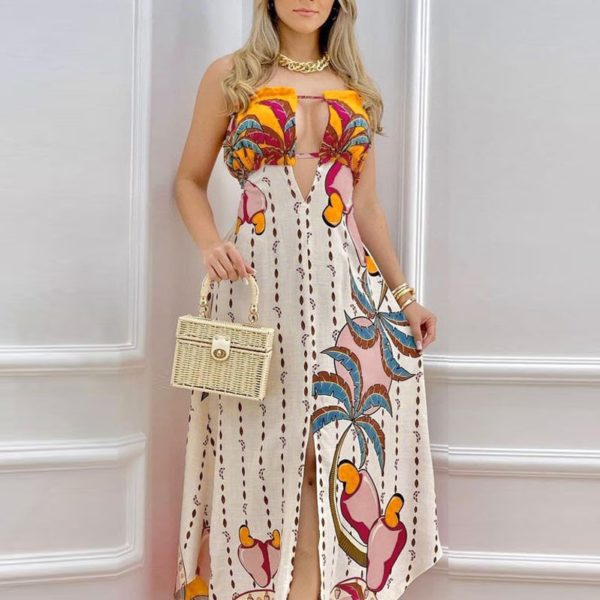 Ideal for a summer vacation or day at the beach, the Tropical Print Tied Detail Bandeau Maxi Dress features a bright, summery print with palm trees and leaves in a warm color palette.
The maxi style has a tapered detailing as well as a wide slit for showing off your legs. The bandeau top also has a deep v-neck and tie detailing, as well as ruching for a comfortable and flowy fit.
With a loose and comfy yet flattering silhouette, the Tropical Print Tied Detail Bandeau Maxi Dress retails for $14.
Bellewholesale Poker Letter Print Long Sleeve Casual Dress Review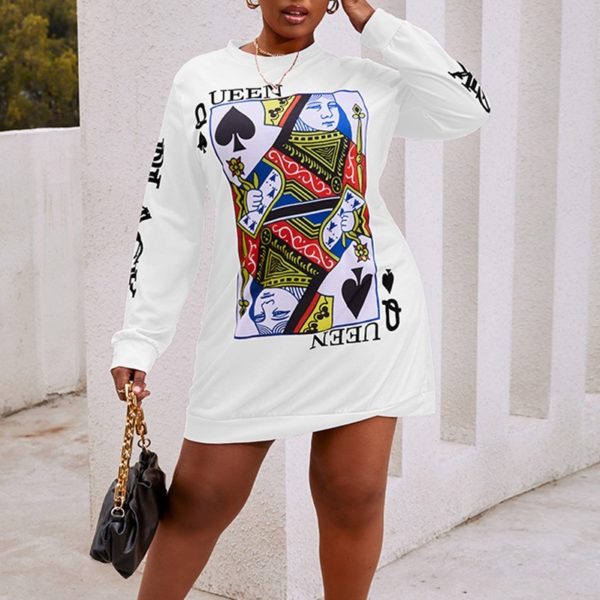 An oversized graphic tee is a must-have in every closet, and the Poker Letter Print Long Sleeve Casual Dress just might be the one for you.
This long sleeve t-shirt dress features a bold queen of spades card print on a flattering oversized fit. It's ideal for pairing with bike shorts in the summer and leggings in the winter, It will easily match a set of white sneakers for a casual and cohesive look.
Cool and comfy, the Poker Letter Print Long Sleeve Casual Dress retails for $15.
Bellewholesale Off Shoulder Ruffle Hem Plants Print Dress Review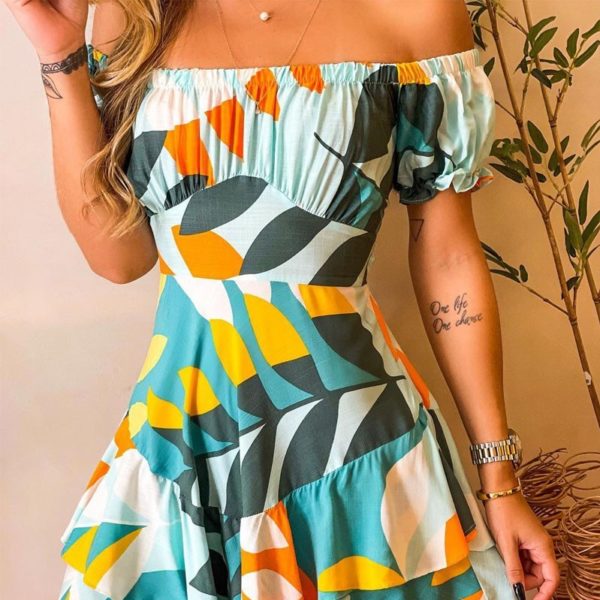 Bold and colorful, the Off Shoulder Ruffle Hem Plants Print Dress features an abstract leaf print in a contrasting color pattern of saturated greens and yellows.
The silhouette is classy and flattering, with an off-shoulder design that shows off your decolletage, short puff sleeves that add a romantic detail, a cinched waist, and a ruffled skirt that creates a curvy shape.
Ideal for wearing all summer long, the Off Shoulder Ruffle Hem Plants Print Dress retails for $13.
Bellewholesale One Shoulder Sleeveless Ruched Party Dress Review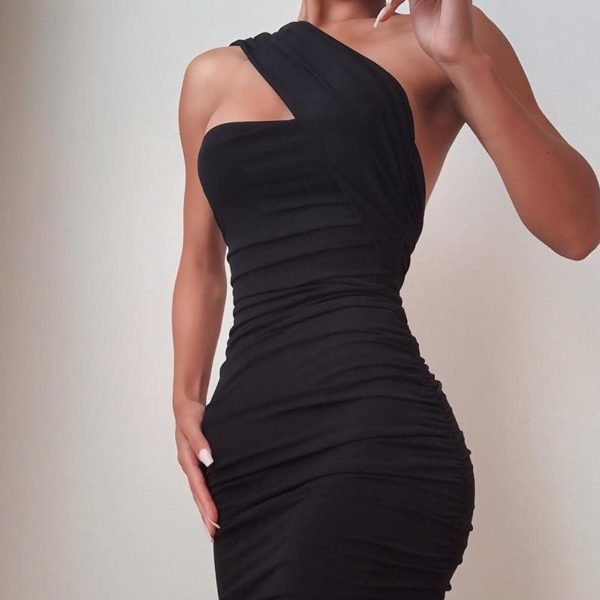 Designed for your next night out, the One Shoulder Sleeveless Ruched Party Dress has a classic bodycon fit and maxi length, ideal for showing off your curves while still being modest and simplistic.
The piece also features a ruched detailing on the back that flatters the figure and a one-shoulder style that adds an asymmetrical touch.
Sophisticated yet bold and sexy, the One Shoulder Sleeveless Ruched Party Dress retails for only $12.
Who Is Bellewholesale For?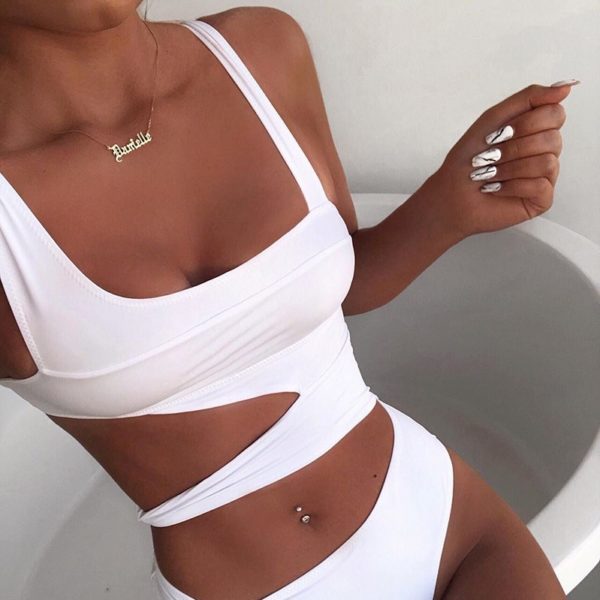 If you're looking for quality womenswear at affordable prices, Bellewholesale is the store for you. The brand operates as an online marketplace with a wide variety of fashionable pieces and trendy styles, ensuring there's something for everyone.
Bellewholesale Reviews: What Do Customers Think?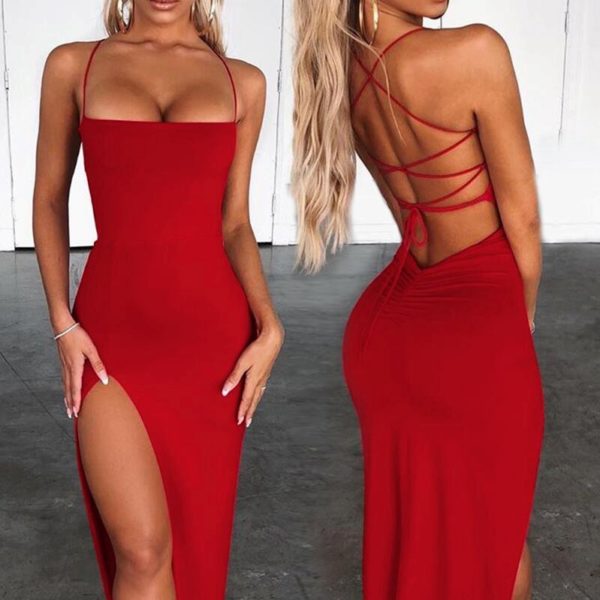 While this Bellewholesale review has given you the details on how the company operates and the impressive collection it has to offer, it's important to check out what customers are saying. So, we checked out Bellewholesale reviews from Sitejabber, Trustpilot, and the App Store.
On Sitejabber, the company earned 4.5/5 stars out of a whopping 25k reviews. One patron had nothing but good things to say about the company: "Everything was exactly as it looked. The quality of the clothes is waayyy better than expected. Shipping took 2 weeks, which is expected."
The brand is also highly rated on Trustpilot, with 3.6/5 stars out of 2.9k reviews. One buyer appreciated their customer service, making them a repeat customer:
"I often buy from Bellewholesale have always been happy with what I have ordered. Some orders take longer to come than other orders. It just depends where the items are coming from. It is very easy to get in touch with customer service. They deal very quickly with your inquiries, a great site highly recommended."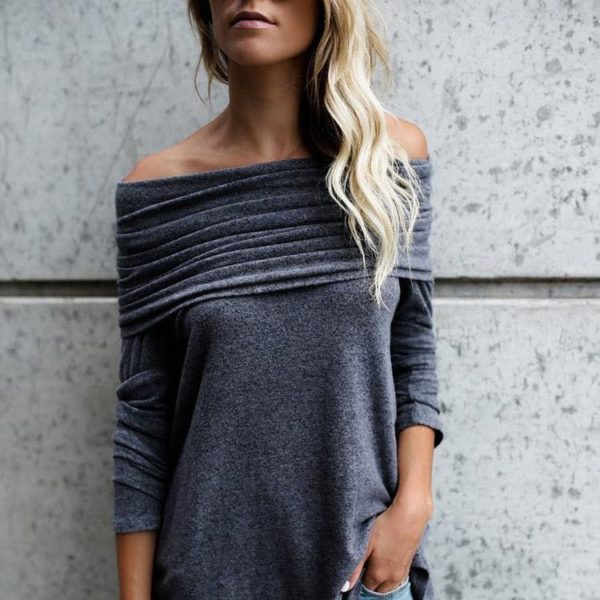 On the App Store, Bellewholesale receives 4.8/5 stars out of 2.5k reviews. One customer explains that they appreciated the seamless ordering process and affordable shipping options:
"I love the process with the shipping not being more than my items! Other wholesalers the shipping is very expensive! If my customers are happy I will continue to shop Bellewholesale!"
Is Bellewholesale Legit?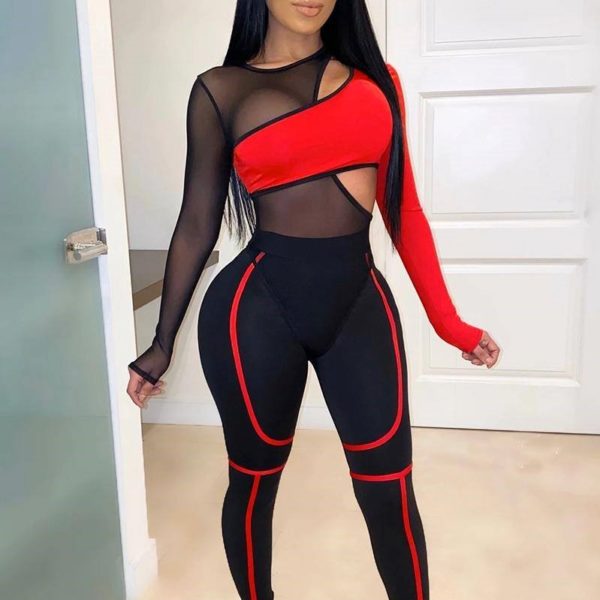 Quality designs and trendy fashion don't always go hand-in-hand. Fortunately, while writing this Bellewholesale review I discovered that this brand offers just that, and it's the real deal. The company is backed by thousands of glowing reviews and established social media profiles.
Is Bellewholesale Worth It?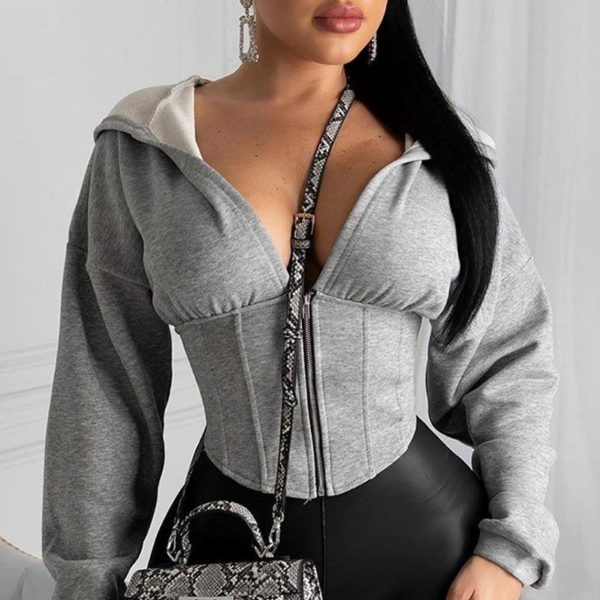 Bellewholesale is committed to offering a vast selection of womenswear that appeals to all different tastes, making it your one-stop shop for any and all occasions. It's also highly rated by their customers, demonstrating that it truly does live up to its mission and claims.
On top of all that, there are plenty of promos and coupons ensuring that you'll get the best deal possible. To start wrapping up this Bellewholesale review, I'm going to say that this brand worth it.
Bellewholesale Promotions & Discounts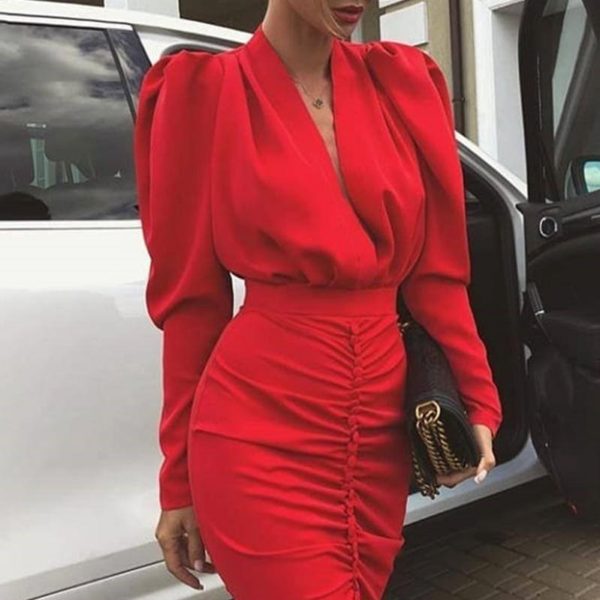 If you're on the hunt for a few Bellewholsale coupons, you're in the right place. Check out all the deals our Bellewholesale review found below:
Shop $5 off orders over $99
Shop $10 off orders over $120
Shop $20 off orders over $200
Shop $50 off orders over $400
Receive 5% off in the app when you sign up for the newsletter
Shop flash sales sitewide
On top of that, Bellewholesale offers a rewards program for extra savings. Essentially, you'll earn 1 point for every dollar spent on your purchase. Here's how it works:
Points will be credited to your account once you confirm delivery by logging into your account and confirming orders
Every 200 points = $1
Use the points to deduct up to 20% off the total amount of products in your cart
Where to Buy Bellewholesale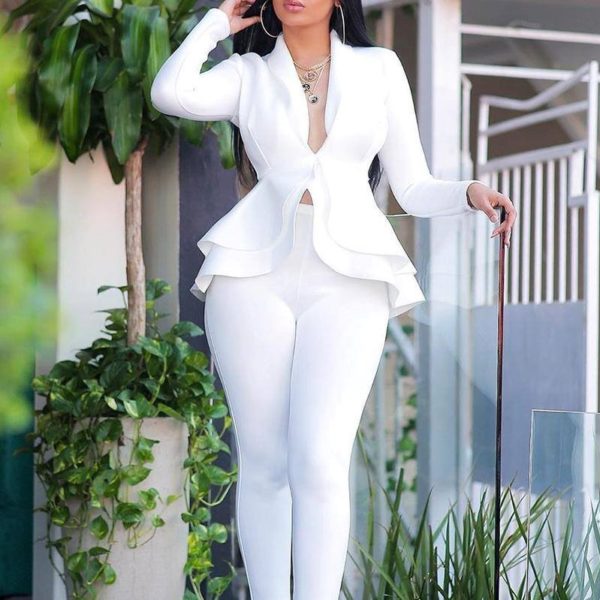 The products featured in this Bellewholesale review are exclusively available on the brand's website, bellewholesale.com.
FAQ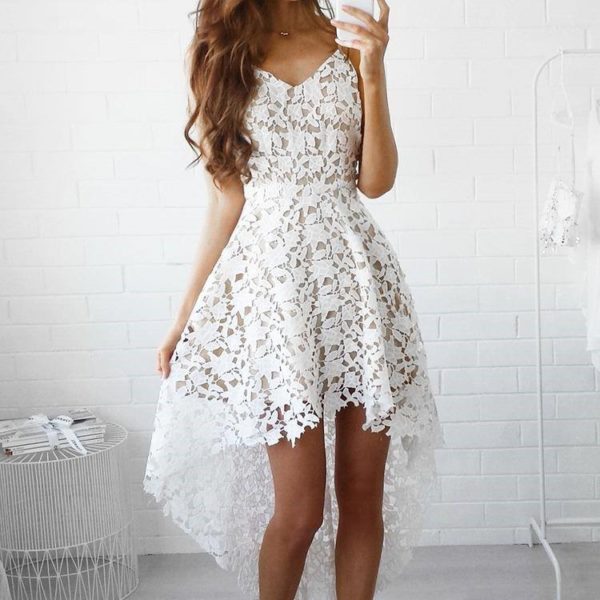 Who owns Bellewholesale?
At the time of this Bellewholesale review, the company is privately held.
Does Bellewholesale ship internationally?
If something in this Bellewholesale review caught your eye, you'll be happy to know that the brand offers international shipping. Shipping costs and delivery times depend on your location. You find more information here.
What is Bellewholesale's Shipping Policy?
As we said, Bellewholesale ships to a bunch of different countries. Because of this, shipping time and cost will vary between locations. It does appear that they offer standard and express shipping options for each country.
The brand says that they aim to have all packages delivered between 7-25 days, but it can take longer depending on your country. So keep that in mind when you order.
What is Bellewholesale's Return Policy?
If you're not satisfied with your order, you can contact Bellewholesale within 14 days to begin the return process.
Used items as well as bodysuits, lingerie, swimwear, jewelry, masks, and accessories are ineligible for returns. All returned items must be in new condition with all original packaging.
If you need to cancel an order, a 10% cancellation fee will apply on orders that have not yet shipped. If the items have shipped, you will need to return them.