About Belle Wholesale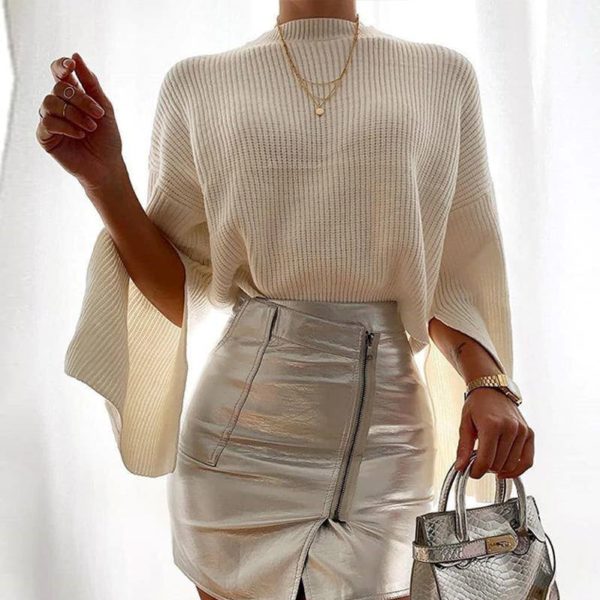 If you're a woman, you've probably noticed how many fashion brands like to advertise: rail-thin models telling you that you need to look just like them. No curves allowed.
Any "imperfections" have to be hidden away. And above all else: be modest. Well, one apparel brand has stood up to tell curvy girls everywhere to wear what they want.
Belle Wholesale doesn't subscribe to the notion that revealing or form-fitting clothes are only for "certain body types." With over 22k followers on Instagram, their posts are all beautiful women loving their every curve in top-of-the-line fashion. Ready? My Belle Wholesale review will help you see if their brand is the right addition to your wardrobe.
Overview of Belle Wholesale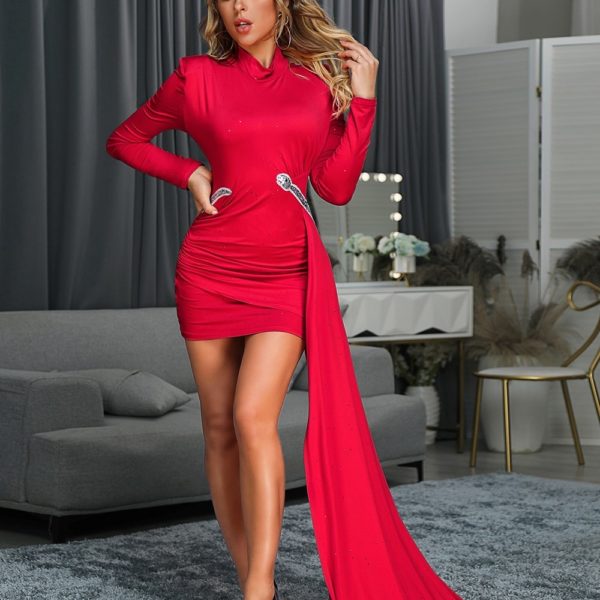 Since its creation in 2015, Belle Wholesale has worked to break down traditional beauty standards and the "super slim supermodel" mold. Their wide array of affordable apparel and accessories aims to empower women to feel comfortable in their own skin.
Belle Wholesale want their clothes to give women the confidence to embrace their bodies and recognize the uniqueness and beauty within themselves. They add 1,000 new styles to their website each week, so customers always have something new to be excited about. You can purchase clothing individually or wholesale (which explains the name).
Their wholesale business has been operating for over 2 years. It's a great option for businesses looking to buy and sell clothing, and with every wholesale purchase of at least $1000, customers receive a minimum of 5% off their purchase.
So let's dive in, shall we? In this Belle Wholesale review, I will now look at individual products, customer reviews, and more to help you decide if Belle Wholesale is right for you!
But first, let's go over some general highlights I found while researching Belle Wholesale.
Highlights
A wide range of products at a low price point
New styles added weekly
Stylish selection for plus-sizes and curvy body types
Whole options available
Ships internationally
Belle Wholesale Dresses Review
They say a little black dress is a closet essential, but why stop there? There's a dress for every occasion, and you might as well own it, especially at these prices!
Here are some of my Belle Wholesale review faves from their best-sellers.
Belle Wholesale Bandeau Ombre Ruched Skinny Bodycon Dress Review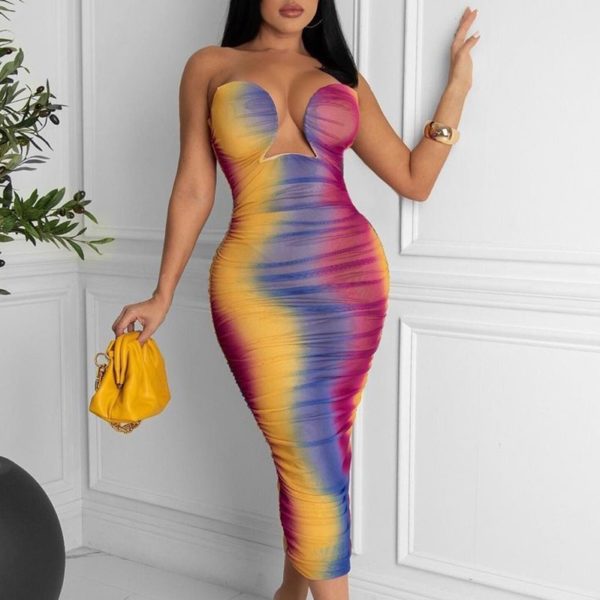 This stunning Bandeau Ombre Ruched Skinny Bodycon Dress will definitely turn heads no matter the occasion. The plunging sweetheart neckline brings a sexy edge to this mid-calf length dress, with the combination of yellow, pink, and purple making you the rainbow of any rainy day.
The Skinny Bodycon Dress is made from 100% polyester and is available in sizes small to x-large. Buy now for $18 or 4 interest-free payments with Klarna.
Belle Wholesale Denim Button Through Slit Shirt Dress Review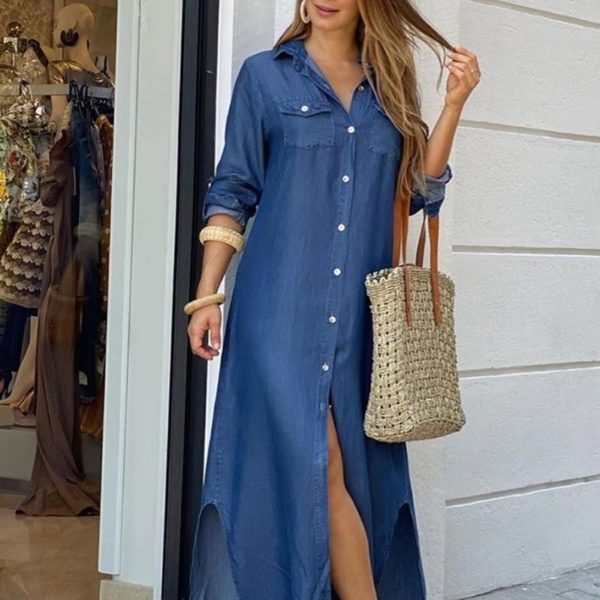 Denim isn't just for jackets or jeans. This versatile maxi denim slit dress is perfect for a seamless transition from day to night; leave the dress unbuttoned and wear it as an overshirt, or button it up, roll up the sleeves, and throw on a pair of stilettos. A piece like this is a perfect grab-and-go for any wardrobe.
Made with 100% polyester, the Slit Shirt Dress is available in blue or camouflage, with sizes running from small to x-large. Most jeans cost upwards of $100, but this full-length denim maxi dress is only $23!
Belle Wholesale Two-Piece Sets Review
Who doesn't love a two-piece set? Not only are they no-brainers by themselves, but you're basically buying two outfits (or 3? 4?) for the price of one because you can mix and match the individual pieces with things already in your wardrobe.
Check out some best-selling faves.
Belle Wholesale Bandeau Shirred Top & Pocket Design Shorts Set Review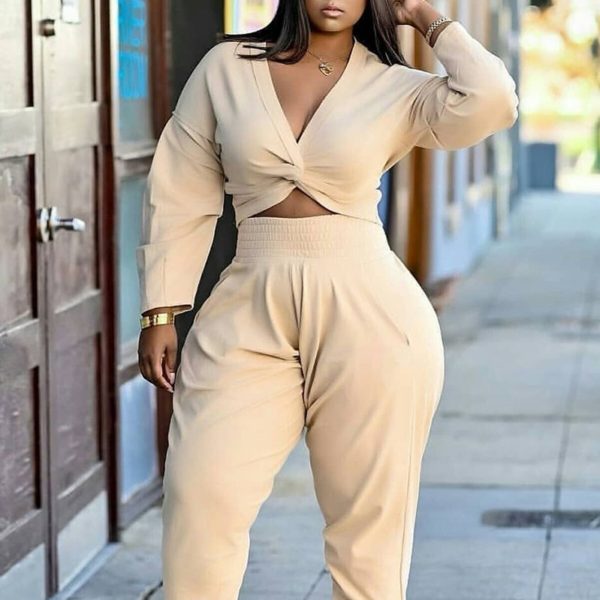 This one is hot off the presses! The Bandeau Shirred Top & Pocket Design Shorts Set is the perfect blend of comfort and style. Heels or sneakers, hair down or high pony, you can style this outfit for any activity.
This set is available in orange, black, or green, in sizes small to 2x-large. Buy it now for $14, or for 4 interest-free payments with Klarna.
Belle Wholesale Long Sleeve Split Hem Top & Skinny Pants Set Review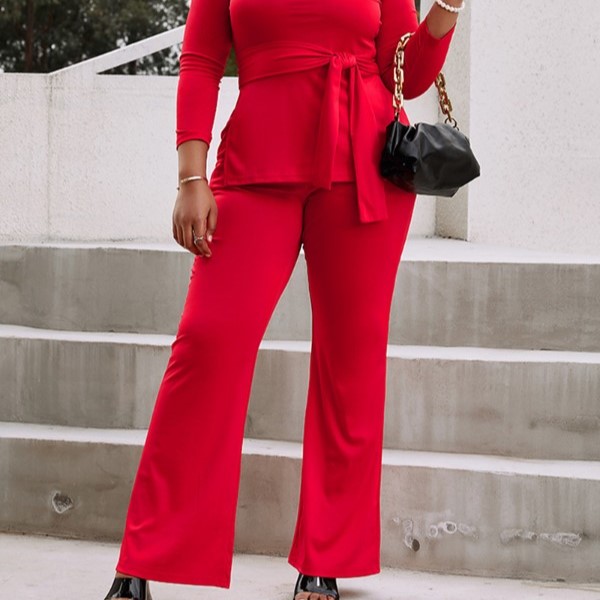 This brown Long Sleeve Split Hem Top & Skinny Pants Set has a low-cut square neck, with breast cups that emulate a corset vibe. The slits in the top start mid-waist, where the waist of the pants begins.
It's made of 100% polyester and looks like wool, so you'll be as cozy as if you're wearing sweats. Sizes are available in small to x-large.
Buy it now for $14.
Belle Wholesale Curvy Girl Review
All women are beautiful. Point blank. Period. So many clothing companies exclusively make their sexier or more detailed designs for thin women, leaving curvy sisters with options that either don't focus on fit or don't give them the chance to express their personal styles because of limited options.
For this Belle Wholesale review, I pulled some of the brand's best-selling plus-sized pieces that I love, and I think you will too!
Belle Wholesale Plus Size Cheetah Print Zipper Off Shoulder Wide Leg Jumpsuit Review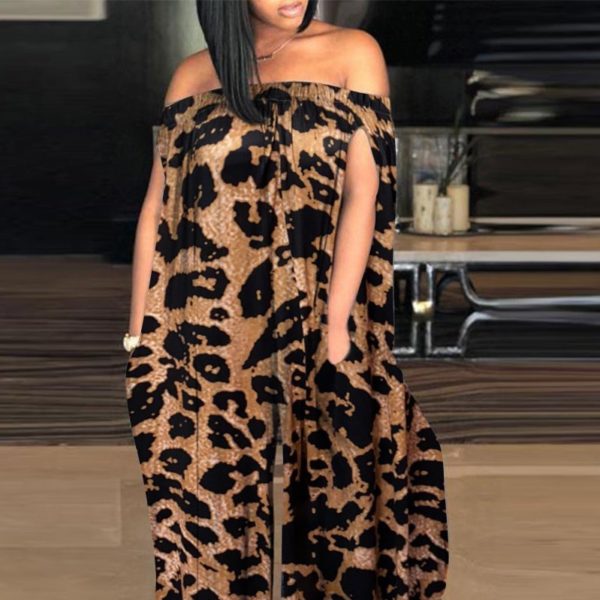 No one will be giving you the cold shoulder in this stunning cheetah print jumpsuit. This flowy number is cool and comfortable and will have all the boys saying "meow" (though no cat-calling, please, that ain't cool).
Made from 100% polyester, the jumpsuit is available in size large to 4x-large and is only $12.
Belle Wholesale Plus Size Velvet Zip Up Crop Top & Pants Set Review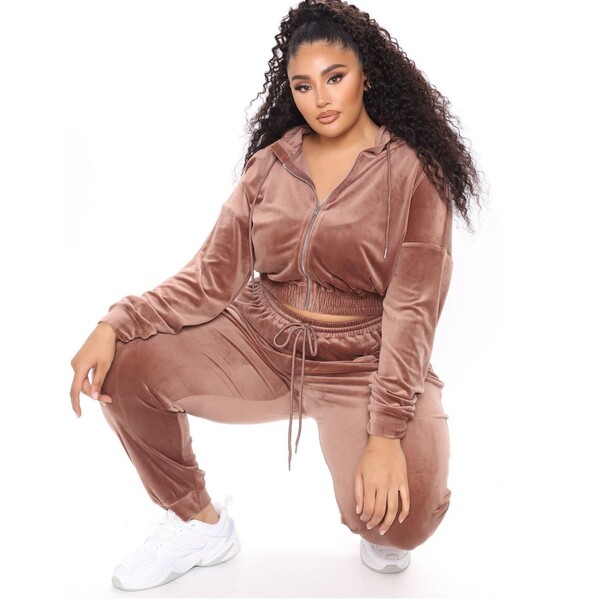 Um, excuse me, who gave you the right to look this good when working out?! With the Plus Size Velvet Zip Up Crop Top & Pants Set, you'll be running circles around anyone and everyone. The stripes on the side of the arm and leg give an iconic sporty vibe, while the ruching at the center elevates the look to a new level.
Go old school with a pair of sneakers, or dress it up with a pair of heels. The sky's the limit with a piece this versatile! Available in size large to 3x-large and in black, blue, or green, grab this set now for $30.
Who Is Belle Wholesale For?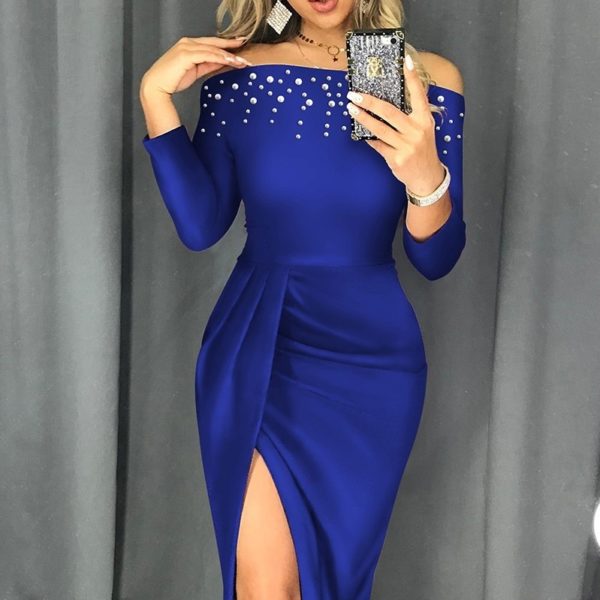 Belle Wholesale is a B2B and B2C company selling products for manufacturers, business owners, dealers, or individual buyers.
They exclusively sell clothing targeted at a female audience of any shape or size.
Belle Wholesale Reviews: What Do Customers Think?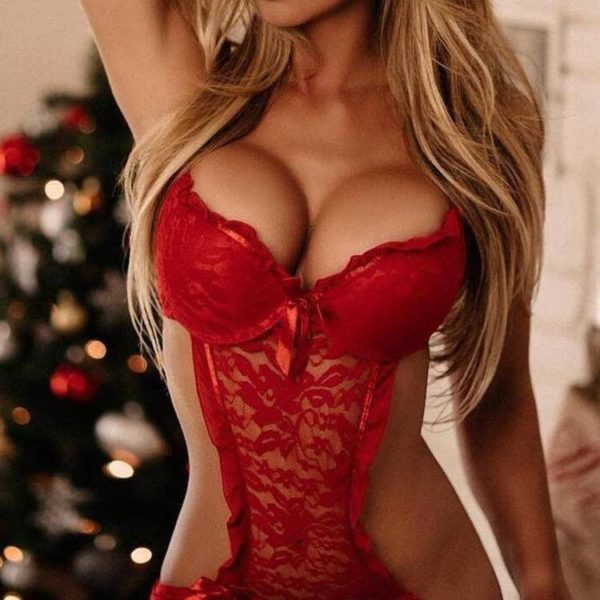 If you're anything like us, your online shopping depends on customer reviews. How does it fit? Is it true to size? Does it look perfect on the model but like a potato sack on a real person? Ahead in this Belle Wholesale review, I will now look at how the brand has fared on product or brand review sites.
On Sitejabber, Belle Wholesale has an average rating of 4.5/5 stars from over 23,000 reviews. Many of the reviews mentioned the fit was exactly what they expected, and the fast shipping.
One satisfied customer leaving a 5-star review said, "Like being in a candy store it was hard trying to pick all the favorite ones and not go broken. Everything is excellent!"
On Trustpilot, Belle Wholesale has an average 3.5/5-star rating, with over 2700 reviews. One customer left a 5-star review: "Sizes matched how stated on site and great quality. Keeping them all. Definitely will do all my shopping on here in future."
A common complaint customers have is about extended delivery times. However, Belle Wholesale is based in China and offers global shipping, and with the COVID pandemic, shipping delays are to be expected. They also provide compensation if a delivery doesn't arrive within their expected delivery times.
Is Belle Wholesale Worth It?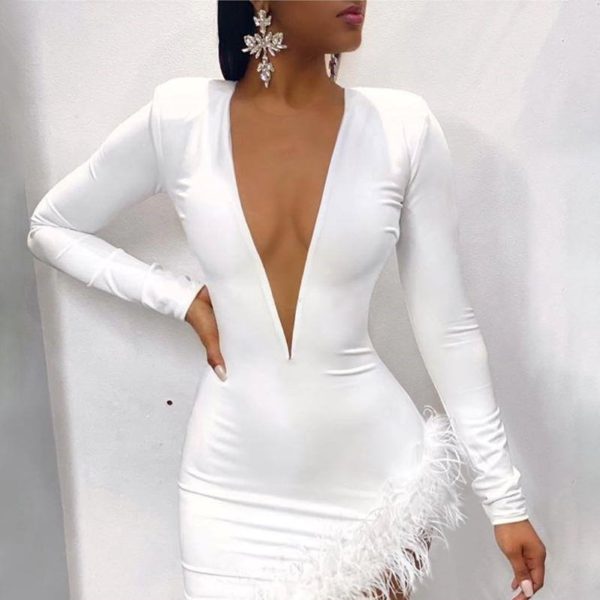 With literally thousands of styles to choose from, there's no reason not to give Belle Wholesale a try, especially since they ship internationally. Their prices are low, plus they have a lot of deals and promotions to save you even more.
Their philosophy is also one to support. Companies should try to be more size-inclusive, and women of all shapes and sizes should be able to dress however they want without restrictions. After writing this Belle Wholesale review, I can say that they're definitely worth an afternoon of browsing.
Belle Wholesale Promotions & Discounts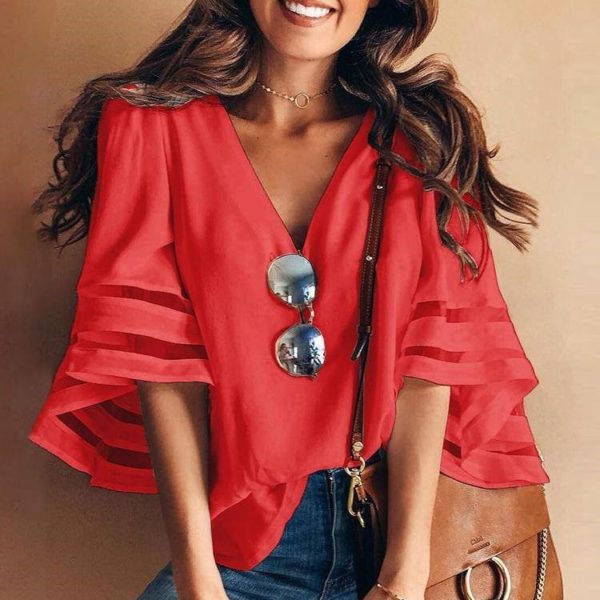 At the time of this Belle Wholesale review, it's all about deals, deals, deals, baby! Spend over $99 to receive $5 off, over $120 to receive $10, over $200 to receive $30 off, and over $400 to receive $50 off.
PLUS, download their app to receive an extra 5% off your purchase.
Belle Wholesale also has a points system that you can use to get discounts on their products. For every $1 spent, you receive 1 point. Every 200 points equal $1 off your order.
You can use points to deduct up to 20% off your purchase total, excluding shipping and insurance.
Ways to earn points:
Confirm registration for 100 points
Leave comments or review products for 10 points
Post a comment with a picture for 20 points
Post a comment with size info for 5 points
Leave suggestions on their "Suggestions and Error Report" option, and if your suggestion is accepted, you receive 200 points.
Participate in marketing activities for varying number of points
Points are only valid for 3 months, and any unused points will be deleted.
Where to Buy Belle Wholesale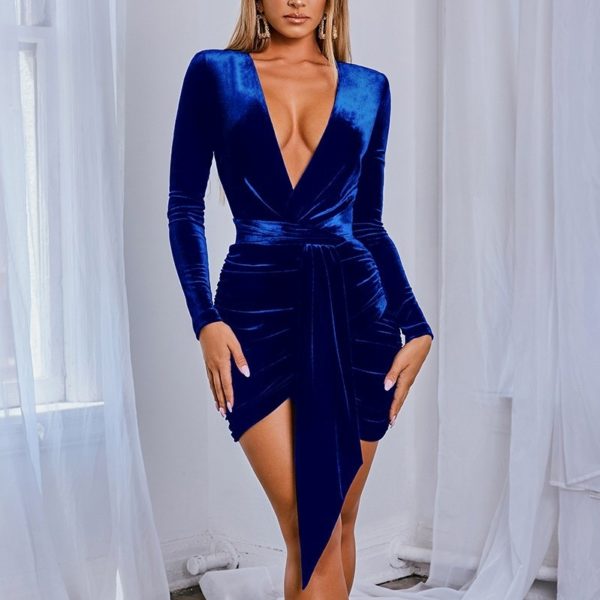 Belle Wholesale products can be found on www.bellewholesale.com.
FAQ
How to choose size?
Grab your measuring tape! Each size has exact measurements for bust, length, hips, waist, etc., so simply take your measurements and compare them to the sizes listed on the products.
What is Belle Wholesale's Shipping Policy?
Once you place your order, it will take 3-7 business days for the order to process. Shipping usually takes 8-30 business days for "destination" countries.
Once your order ships, you'll receive an email with your international e-packet tracking number. You can then track your order on the Belle Wholesale website.
Shipping to some countries can take 30-90 days. If your order does not arrive within the time frame specified in the shipping policy, Belle Wholesale will offer compensation. A ticket must be submitted within 6 months if your package doesn't arrive on time.
What is Belle Wholesale's Return Policy?
No stress If you've changed your mind, you can return your Belle Wholesale order within 14 days of purchase. You must contact the brand first before initiating a return. Otherwise, they will not refund an order that has been sent back without confirmation.
All orders returned must be in their original packaging, unworn, unwashed, and unaltered. Once you've returned your item(s), provide a return receipt from the shipping company to the brand indicating the weight and tracking number.
You'll receive an email once your refund has been processed.
Bodysuits, lingerie, swimwear, jewelry, masks, and accessories cannot be returned or exchanged.