About Avon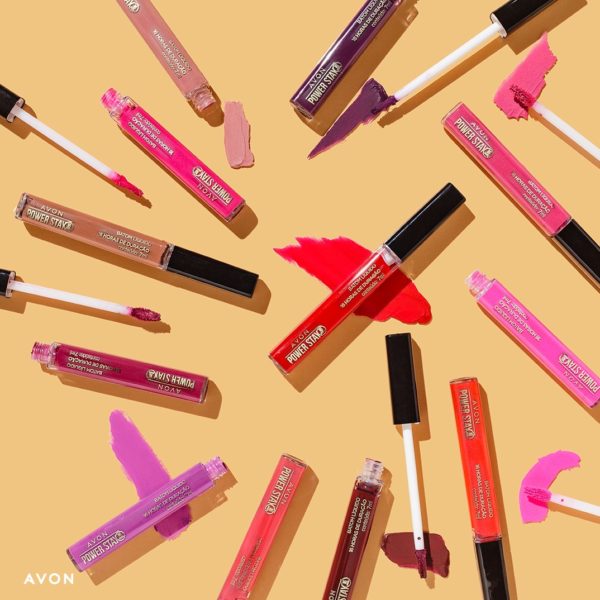 A company that was born making a difference in women's lives. Since its foundation, Avon has contributed so that they continue to have opportunities to achieve financial independence by working as a reseller of the brand.
Avon is reliable and sells makeup products, perfumes, skincare lines, body and bath care, nails, fashion and home, gift kits, among others. The Avon online store offers discounts and a 10% off coupon for first-time buyers.
Who doesn't know a person on the street, in the building where he lives that sells Avon? The company is famous for selling quality products at an affordable price to the poorest sections of the population, through Avon magazine, which is always filled with attractive photos.
Despite being a century-old company, Avon is a brand that stands out for its modernity. It is always working to renew its audience, which, although still mostly women, also serves men and the LGBTQIA+ audience.
Avon 's market positioning is based on three pillars:
Beauty: the company believes in promoting beauty in the most diverse ways
Autonomy: the brand continues to help women have opportunities to gain financial independence and career opportunities
Social involvement: Avon works in health, education and empowerment initiatives for women, generating growth opportunities for them
The brand bets on the strength of the internet and hit it hard when it closed a contract with make-up artist Juliette Freire, winner of Big Brother Brasil 21.
In addition to being loved by the public, during the program, the woman from Paraíba taught people at home how to use makeup products correctly.
Now out of the BBB, Juliette leads the brand's launches. The posts in which she appears are an audience success, representing the strength of the Northeastern woman.
Avon has a strong presence on social networks. The brand's fanpage on Facebook is followed by 21.5 million people. In second place is Instagram, with 3.7 million followers. The YouTube channel has 504,000 subscribers.
To better understand why Avon is a sales success and credibility with the consumer since always, I prepared a detailed review for you. Come on?
Avon Overview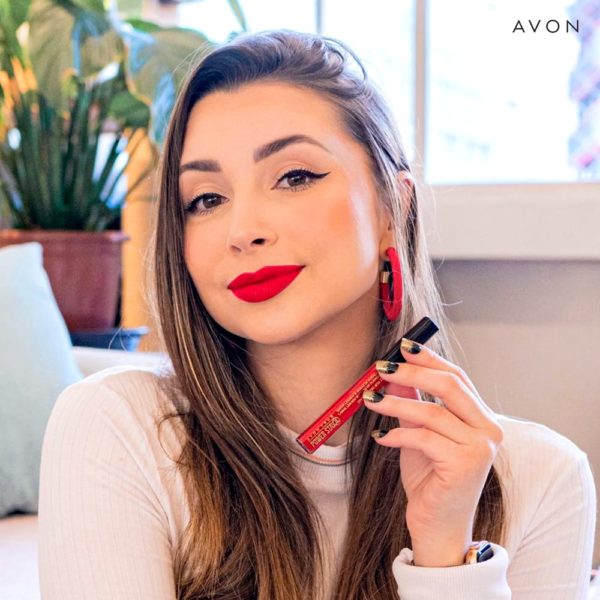 Avon is a century – old cosmetics industry with a young and inspiring soul. The company is always connected to social and representative causes, which helps to renew its audience, attracting people from the LGBTQIA+ public.
But is Avon any good? Is Avon Trustworthy? Before showing you some products that are consumer darlings, how about some initial pros and cons?
Pros
Network of resellers that work with direct sales
It has an online store that can be accessed via website or app
Haven't tested their products on animals for over 30 years
Avon Store sells both credit card and bank slip
Features data encryption technology that protects customers' financial information during purchases
Cons
Some complaints of orders sent wrong and bad service on the website Complain Here
Customer complaints about products that go out of line quickly
Avon: Review
Avon is a cosmetics giant that stands out for the quality and cost-effectiveness of its varied portfolio.
Among the best-selling products in Brazil are the Power Stay line, led by liquid lipstick, a hit at Big Brother Brasil 21.
There are also lines of cosmetics that are well known to consumers, such as Skin So Soft and Renew, which is aimed at care for mature skin. Check out some of these products in this review from now on.
Avon Hair Removal Cream Skin So Soft & Smooth Bikini Area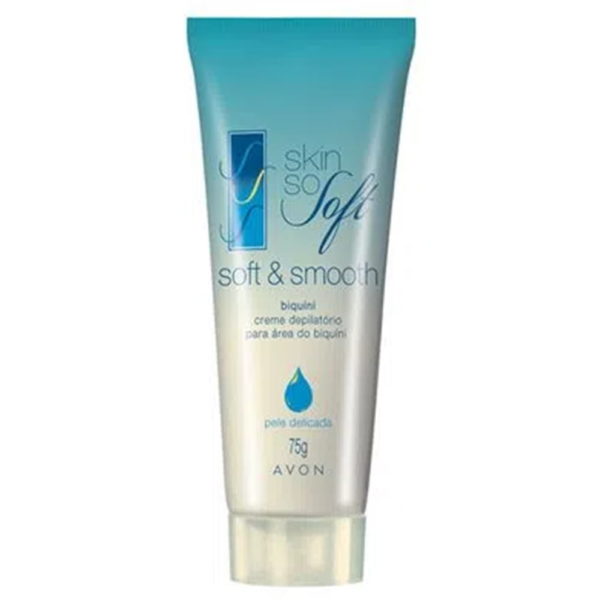 The Skin So Soft & Smooth Bikini Area Depilatory Cream was developed for those looking to perform an efficient hair removal without neglecting an area beyond sensitive: the bikini region.
Its formula is enriched with aloe vera extract and jojoba seed oil, which leave the skin feeling smooth, soft and hydrated.
Apply Avon depilatory cream on clean and dry skin, spreading the cream in thick layers, in order to completely cover the hair. Don't rub. Let it act for two and a half minutes. Remove the cream from a small area.
If the hairs do not come out easily, let the cream act for up to 8 minutes, but do not exceed this time. Remove the cream with the help of a damp towel. Rinse with warm water. Do not scrub and do not use soap.
The Skin So Soft & Smooth Bikini Area Hair Removal Cream comes in a 75g tube and is out of stock on the brand's website, but is available on Amazon and costs R$21.99.
Renew Avon Kit Step by Step Firmness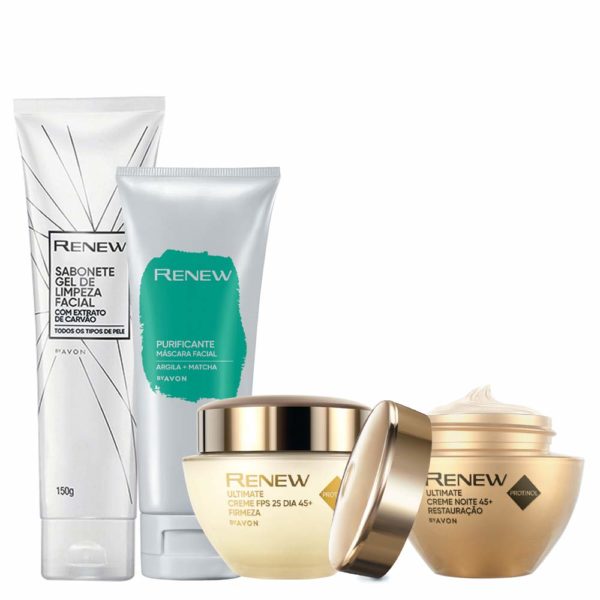 The Renew Avon Firmness Step-by-Step Kit is a beauty kit from the Renew Avon line aimed at those looking to improve skin elasticity and firmness, with collagen replacement.
Renew Facial Cleansing Gel Soap (in 150g tube): formulated with antioxidant ingredients and charcoal, which help to eliminate impurities, oil and makeup. Suitable for all skin types.
Renew Purifying Facial Mask (in 75g tube): helps to reduce skin impurities. The formula has white clay and green tea, which absorb excess oil.
Renew Ultimate Day Firming Cream 45+ SPF25 (in 50g pot): cream powered by Protinol™ + Phloretin for firm, smooth and radiant skin. Developed to restore the skin's collagen production.
Renew Ultimate Night Restoration Cream 45+ (in 50g pot): night cream powered by Protinol ™ + Phloretin to renew skin cells. Helps restore skin collagen production and increase skin firmness.
Each item in the Renew Avon kit must be used in accordance with the manufacturer's instructions.
The Renew Avon Kit Footstep Firmeza costs BRL 179.90 (or 6x of BRL 29.98) on the Avon website or with an Avon retailer.
Avon Renew Advance Matte Ultralight Anti-Aging Sunscreen SPF 70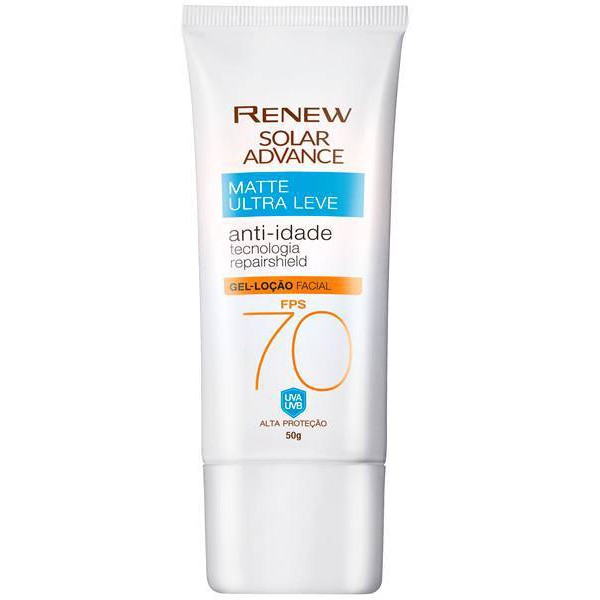 Renew Solar Advance Sunscreen helps protect the skin from the harmful effects of UVA/UVB rays. It stimulates the repair of UV-damaged cells, repairing 50% of sun damage to the skin within 24 hours.
Avon sunscreen also helps prevent sunburn and premature skin aging.
With an ultra-light texture and fast absorption, its formula is non-greasy, leaving the skin with a dry touch and matte effect all day.
The product contains RepairShield technology, which helps repair sun-damaged skin, while providing complete protection against UVA/UVB rays to maintain healthy, youthful skin.
The product is suitable for skin that is extremely sensitive to sunburn. Dermatologically tested, it is hypoallergenic and does not clog pores.
Apply Avon sunscreen to a clean, dry face half an hour before going out in the sun. Follow the manufacturer's instructions on reapplication.
The Avon Renew Advance Matte Ultralight Anti-Aging Sunscreen SPF 70 comes in a 50g tube and costs R$ 42.90 on the Avon website or with an Avon retailer.
Renew Vitamin C Super Concentrate Antioxidant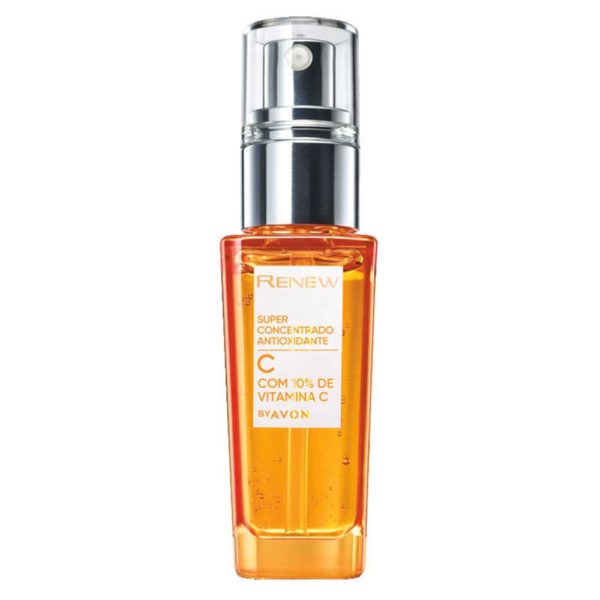 Renew Vitamin C Super Concentrate Antioxidant was developed with an exclusive technology to deliver pure vitamin C that remains active from the first drop to the last drop and acts against skin aging.
Its formula contains a dose of 10% of vitamin C, a powerful antioxidant that helps neutralize free radicals and repair skin damage, for a more revitalized appearance.
The result of Renew Vitamin C is an illuminated, younger looking skin with reduced expression lines.
Apply vitamin C in the morning or evening to clean, dry skin. Use up to two pumps of the product in each application.
With your fingertips, gently spread the vitamin C over your face, working from the bottom up and from the inside out, avoiding the eye area.
The Renew Vitamin C Super Concentrated Antioxidant comes in a 30ml pump pack and costs R$89.90 (or 6x of R$14.98) on the Avon website or with a reseller of the brand.
Avon Power Stay Liquid Lipstick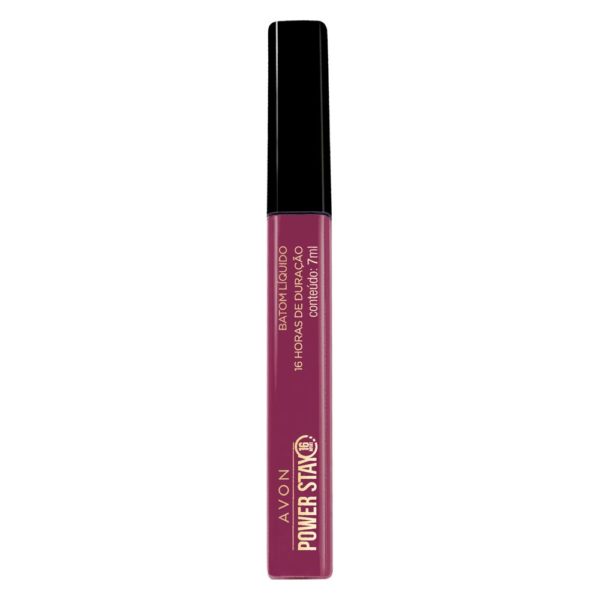 What do the Big Brother Brasil 21 sisters and soccer player Marta Silva have in common? They all use Avon 's Power Stay lipsticks.
The color Vermelhaço became famous with the sisters Sarah Andrade and Juliette Freire at the reality show parties. The greatest soccer player of all time is a card-carrying fan of the color Roxeando.
But what is so special about this Avon lipstick? According to the manufacturer, the main difference is the long lasting 16 hours with a vibrant matte finish, without transferring, smudging or getting that cracked appearance on the lips.
For an even application, exfoliate your lips beforehand to remove any pesky hairs. Apply a thin layer of Avon lipstick on your lips and let it dry.
Avon Power Stay Liquid Lipstick comes in a 7ml package with a brush. And costs R$ 30.99 on the Avon website or with a brand reseller.
Avon Clearskin Exfoliating Facial Soap Shine and Pore Control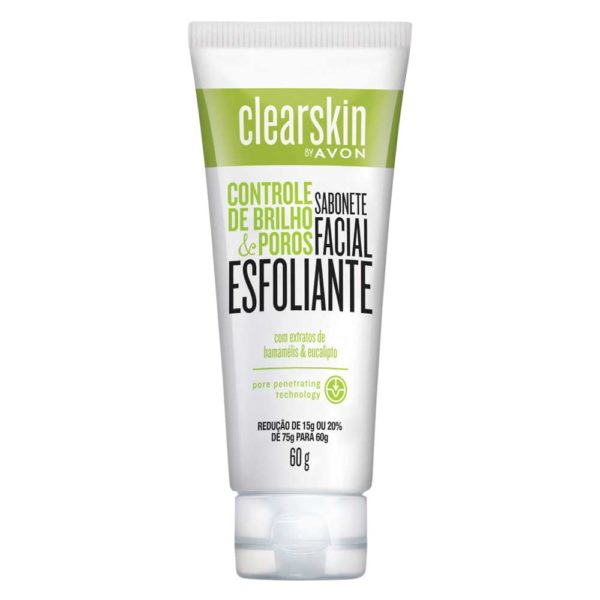 Avon Clearskin Exfoliating Facial Soap Cleanskin and Pores not only performs a deep cleaning on the face, but also helps to eliminate impurities, excessive oil and dead cells, thanks to its exfoliating action.
Its formula contains witch hazel and eucalyptus extract, which leave the skin soft, clean and healthy.
Apply the soap to a clean, damp face and massage gently, avoiding the eye area. Rinse well.
Avon Clearskin Brightness and Pore Control Exfoliating Facial Soap comes in a 60g tube. And costs R$ 19.99 on the Avon website or with a brand reseller.
Avon: What do customers like?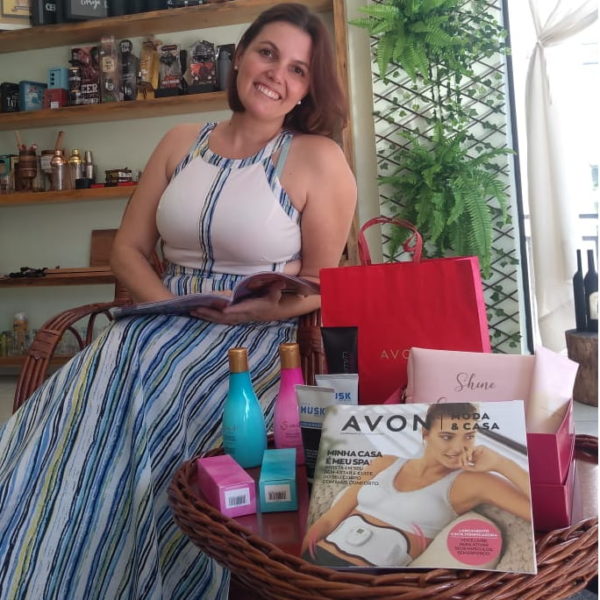 Avon has a strong presence on social networks and consumers are very engaged with publications, especially on Instagram.
The post with makeup artist Juliette Freire, winner of Big Brother Brasil 21 and Avon 's new poster girl, about the launch of the new Avon Serum line base had no less than 31,900 likes and more than 1,300 comments.
The product promises to take care of the skin and gained many positive comments, such as that of the internet user Alicia Cortia: "I trust Ju and Avon".
Larissa Lessa was also full of praise: "It arrived already acclaimed".
All posts with the makeup artist from Paraíba who conquered Brazil are champions of likes and comments. The publication in which she uses the Power Stay Liquid Lipstick in the color Vermelhaço had more than 3,000 comments and 82,000 likes.
Internet user Keylla Alves shared her experience with the product: "I have it and I love it".
On Facebook it is not much different: in addition to the likes, it is noteworthy that the publications are widely shared.
A Facebook post about a product kit from the Power Stay make-up line had 364 shares and more than 400 comments, such as the one from internet user Elvira Silva: "I loved the nécessaries".
Avon: Claim Here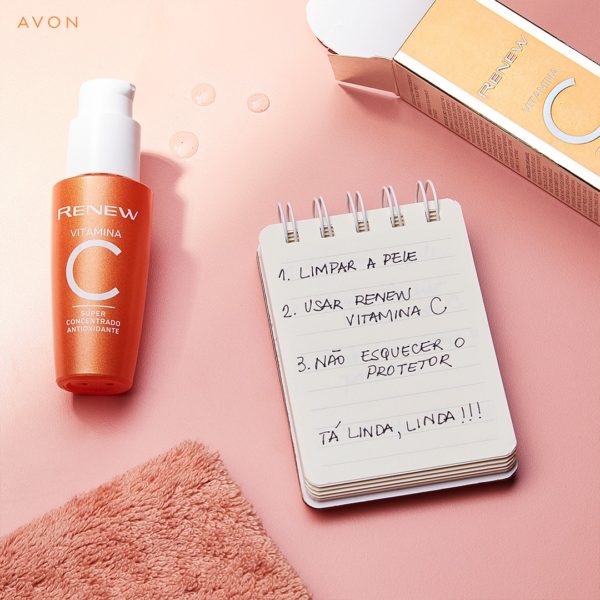 Avon has a good reputation with consumers on the Reclame Aqui website, where it scored 8.6 out of 10.
The company responded to 97.3% of complaints registered on the platform, with a solution rate of 92.3%, which is considered excellent.
Among the problems reported on the platform are sending the wrong product and poor service.
Is Avon good?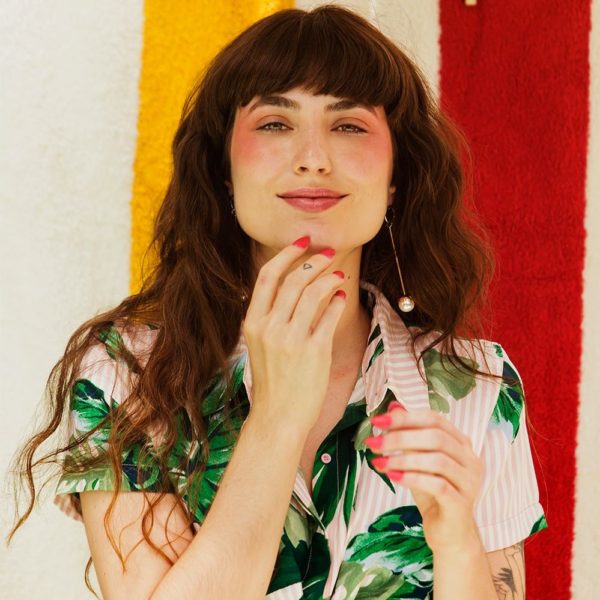 Avon is good, yes. The products stand out for their quality, reliability and, above all, their attractive price.
There are options for makeup lines for all budgets, skincare products, sunscreens, shampoos, conditioners, styling creams, mature skin care, among others, which stand out in the brand's portfolio.
To top it off, Avon hasn't tested its products on animals for over 30 years, developing alternative ways to test its beauty products safely.
Is Avon Trustworthy?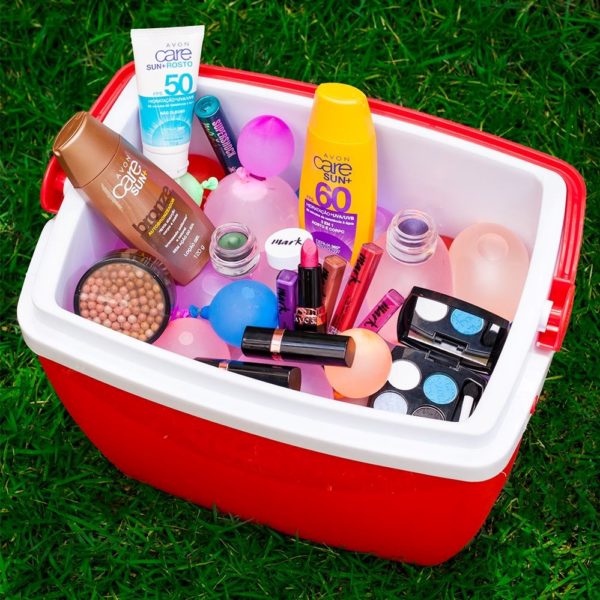 Avon is reliable. Generations and generations of Brazilian consumers know and buy the brand's products, even if only to test.
Your online store is highly rated by consumers on the Reclame Aqui website. Among the registered complaints are the wrong shipment of products and bad service.
Avon is still reliable in the security aspect. The brand's website has technology that keeps your financial information confidential.
Avon Discount Coupon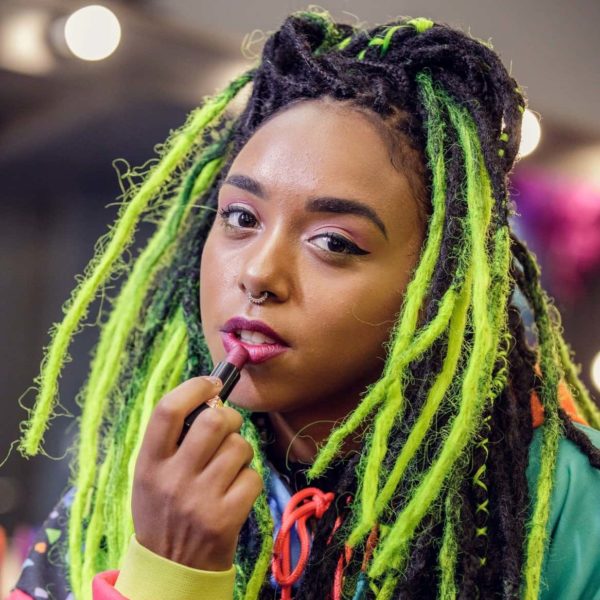 If you're shopping for the first time on the Avon website. You can use the coupon WELCOME10 to get 10% off your first purchase.
It is also possible to find several products of the brand for sale at a discount on the website.
Where to Buy Avon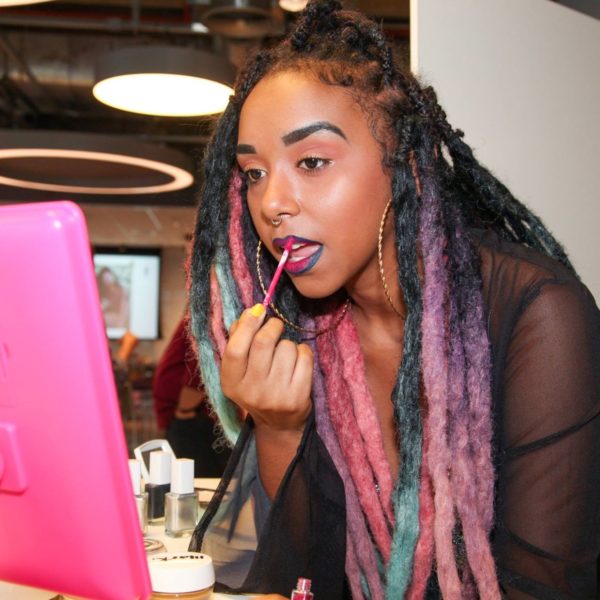 Avon products can be found for sale with representatives of the brand, in the online storeavon.com.br and also in big stores like Amazon and Americanas.
How to be an Avon Reseller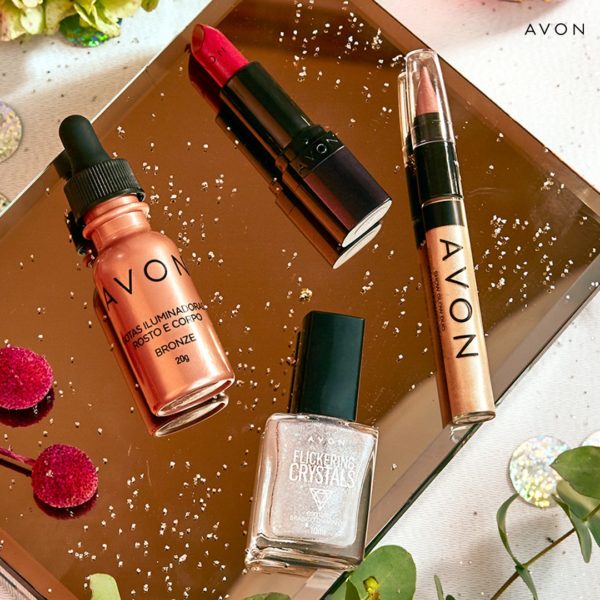 To be an Avon reseller, you must complete a registration on the site with your personal data and send your documents. The address is: https://www.avon.com.br/institucional/seja-uma-revendedora/cadastro.
After this step, you will receive a message by Whatsapp Avon with the terms and conditions. To validate the registration, simply answer "YES" to this message.
If your registration is approved, you can start the activity in two ways:
Purchasing one of the Starter Kit options (Multi-category or Makeup) with Avon's best-selling products, plus some samples, for R$140
Placing a personal order worth R$140
From the second campaign as a brand representative, the minimum amount for you to place an order is BRL 110.
And what is Avon's percentage? You will evolve within the company, starting with profits in the range of 20% (1 star), reaching 35% (5 stars).
You can empower yourself to improve your sales skills. The company has the Avon Desenvolvimento platform, with content on entrepreneurship, sales techniques, digital marketing, among others.
FAQ
Who created Avon?
Avon founded in 1886. Its founder, David H. McConnell, used to sell books door to door in New York. To well received by customers, he used to present them with a bottle of perfume. That's how the California Perfume Company was born.
In 1889, McConnell invited his widowed friend Persis F. Eames Albee to become the company's first self-employed representative.
Miss Albee, as she became known, realized the enormous potential of it and bet on the door-to-door business model. She invited other women to form the first group of dealerships in history.
In 10 years of work, 25,000 resellers recruited in the United States. In 1896, the first sales catalog presented, in which customers could order products such as perfumes, soaps, skin creams, shampoos, among others.
The company changed its name to Avon in October 1939. During World War II, the brand supported the war effort, producing kits for paratroopers, containers for gas masks and pharmaceuticals.
In the 1950s, Avon perfumes continued to be successful. The company expanded its business to five continents, forming the international division.
Avon began operating in Brazil in 1958. According to the brand itself, the country represents the company's largest operation and has its largest sales force.
In 2003, Instituto Avon began its operations in Brazil, offering care for women and quality of life.
In May 2019, the Brazilian group Natura acquired 73% of the company. Leaving out the purchase of Avon 's operations in North America and Japan, for US$ 3.7 billion.
What forms of payment does Avon accept?
Avon accepts payments by bank slip and credit cards from Visa, Mastercard, Diners, American Express, Hipercard and Elo.
Card purchases can paid in up to 6 installments.
The purchases on the boleto in cash and the payment confirmation made automatically by the banks within 3 business days.
What is Avon's delivery policy?
Avon makes its deliveries through specialized carriers. Shipping time may vary depending on the recipient's region and counted from the confirmation of payment for the order.
You will informed by email when the order released.
Deliveries made from Monday to Friday, from 8 am to 8 pm, and on Saturdays, from 9 am to 12 pm.
What is Avon's return policy?
Customers may exchange or return products purchased through the Avon Store.
To exchange or return items purchased in the online store, the customer must contact the "Customer Service" tab on the brand's website, at the link https://www.avon.com.br/institucional/atendimento-ao- consumer?sc=1.
Another option to speak with Avon 's Customer Service is by calling 0800 708 2866, from Monday to Saturday, from 8 am to 8 pm.
Only the exchange or withdrawal request of the product purchased by the Customer will accepted that accompanied by the invoice, without signs of use. Accompanied by the manual and accessories and perfectly packaged in the original packaging.
If the customer regrets a purchase made, he may exercise his right of return by informing. The company within seven calendar days, counting from the date of receipt of the product.