No one can deny the fact that shoes play a massive role in completing every outfit. Many people including women look at the shoes of a man as it defines your personality. Selecting the right type of shoe not only makes you feel comfortable but enhances your style quotient. A man with a great sense of taste and style also needs to pay close attention to his shoes depending on every season. You cannot buy one pair of shoes and wear them every season.
To create a positive impression it is imperative to be aware of buying shoes depending on every season. No wonder, this can be slightly tricky because it is not simple for every man to understand and find the right pair of shoes as per the season. So, to revamp your shoe wardrobe here is an ultimate guide to stock the best shoes according to the season. This guide will help you to be familiar with every sort of shoe type so that you never fail to make an impression.
Best shoes for the summer season
Here are the best shoes for the summer season which you can buy without any second thoughts:
Bright sneaker – Sneakers are so much in fashion for the past few years. This type of shoe is the best option if you want to add a pop of color to your boring outfit. The bright sneakers come in various colors as well as patterns. However, ensure that you are confident while buying them or wearing them in the summers.
How you can style it – The bright sneakers are perfect for summer fashion as they can be paired with a simple shirt or t-shirt and a pair of pieces of denim or trousers.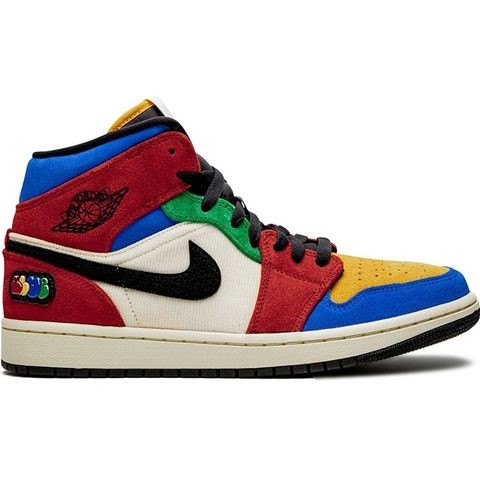 White sneakers – Want to play it safe in summers? Well, then it is best to go for white sneakers. The white sneakers have a blank canvas which means they can suit any person with a unique personality. Sneakers in white color are simply going to compliment your entire outfit and will make you feel confident.
How you can style it – Whether you are wearing a colorful outfit or plain outfit, white sneakers can go with anything. You can wear it with shorts, shirts, chinos, denim, etc. However, when pairing it with loose outfits choose white sneakers with some details.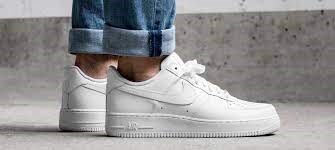 Slip-on sneakers – As the name suggests, the slip-on sneakers are dependable as well as comfortable shoes which you can wear all day or while running errands. You can simply slip on and off these sneakers and you won't feel a bit tired. They come in various materials which makes it convenient to choose them.
How you can style it – Slip-ones are perfect for any summer vacation or regular day use. Style them with pieces of denim, shorts, printed shirts, or t-shirts. Slip-on sneakers are casual and look stylish.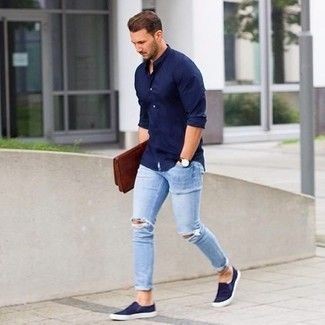 Derby shoes – The 9-to-5 style is evolving and men are trying to the trend of dressy casual. To follow this trend without making any mistakes, derby shoes are perfect. They are light in weight which means they are meant for the summer season. Plus, you don't have to bother to wear with your sharp pieces. You will feel comfortable in them and won't be a fashion disaster.
How you can style it – The derby shoes can be worn with light-washed denim, chino shorts, shirts, etc. It adds a sense of sophistication.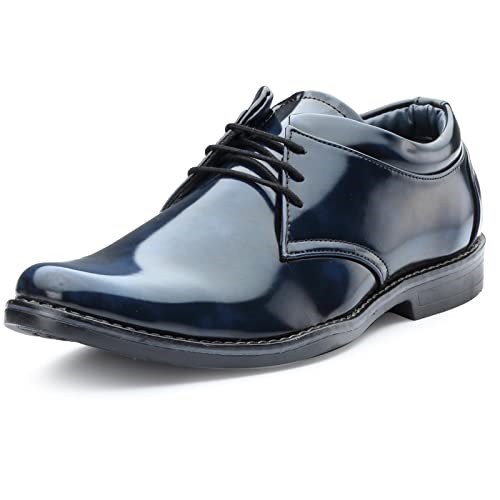 Best shoes for the spring season
Spring season is the best season in the entire year and here are some of the best shoes that you can opt to wear in this season:
Retro sneaker – Retro sneakers give a classic or vintage vibe. It usually comes in bold colors which means you have the chance to combine them with your boring outfits. Also, the retro sneakers suit every type of personality. So, you don't have to bother anything wearing them.
How you can style it – These shoes can be paired with a classic shirt or t-shirt. It also looks good with shorts, pieces of denim, as well as trousers.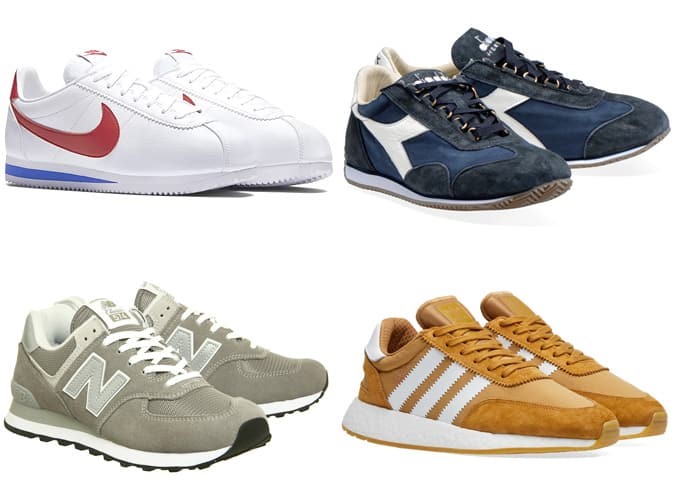 Canvas Oxford – Spring is the best time to ditch heavy-weight winter shoes to light-weight spring shoes. Canvas Oxford is the perfect option as it also comes in various solid colors. Any man can pull the canvas oxford shoes with ease only if you know what to pair with them.
How you can style it – You can wear slacks, button-downs, shorts, t-shirts, chinos, etc. This is the best option to slide into hot days coming ahead of the spring season.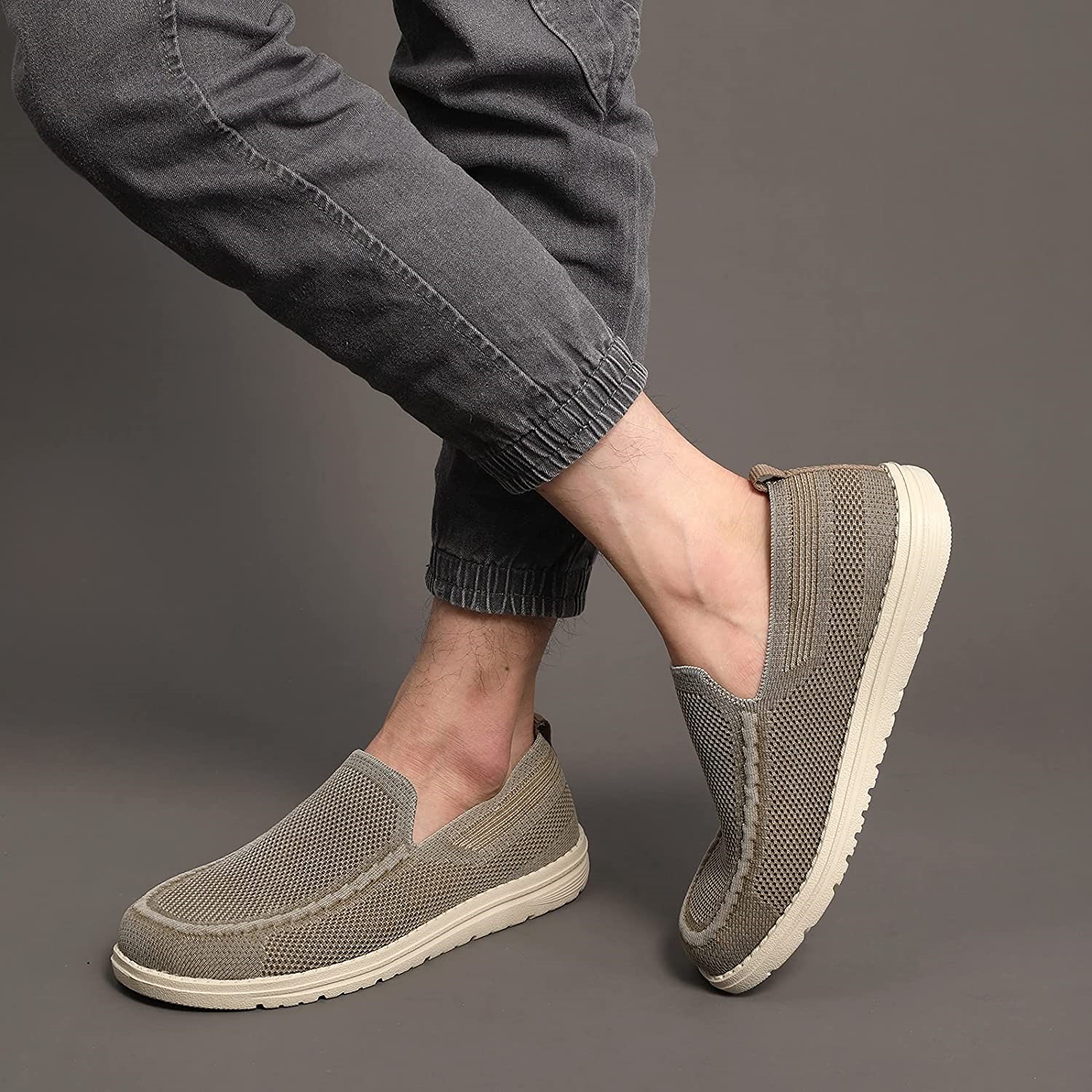 Flip Flops – You need something for the spring holidays or getaways. It is impossible to wear proper shoes when you are in vacation mode. Thus, flips flops always come to the rescue. They are a staple for the spring to the summer season. Moreover, they enhance your style quotient without putting in much effort.
How you can style it – You can match the flip flops with earthy tone outfits. Also, they go well with beach outfits, weekend getaway outfits like denim, shorts, boxers, etc.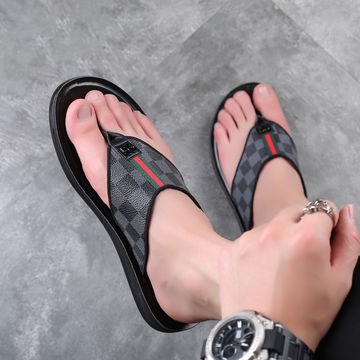 Chukka Boot – If you love to wear proper boots every day then it's better to give a twist to it by wearing something in light shade to match the Spring season. Chukka Boot brings in round-the-clock comfort and style along with the neutral shades that complement almost everything such as shorts, denim, etc.
How you can style it – The best way to flaunt chukka boots is to wear them with a pair of black denim, or a t-shirt or a blazer to look smart. If you want to wear them to the office then pick any trousers and a cotton shirt to look neat and sharp.
Best shoes for the fall season
Who doesn't love fall season? The fall season has always been special as us a lot of life lessons. However, when it comes to shoe fashion, here are some of the best shoes that you need to have during the fall season:
The Chukka – These are desert boots that are perfect for smart-casual outfits. The Chukka boots come in neutral shades which means they look perfect with every outfit. However, if you are going for some adventure then going for bolder color in Chukka works well.
How you can style it – You can style the Chukka boots with jeans as well as chinos. Complete the look with a nice shirt or t-shirt. These boots are going to amplify your whole look.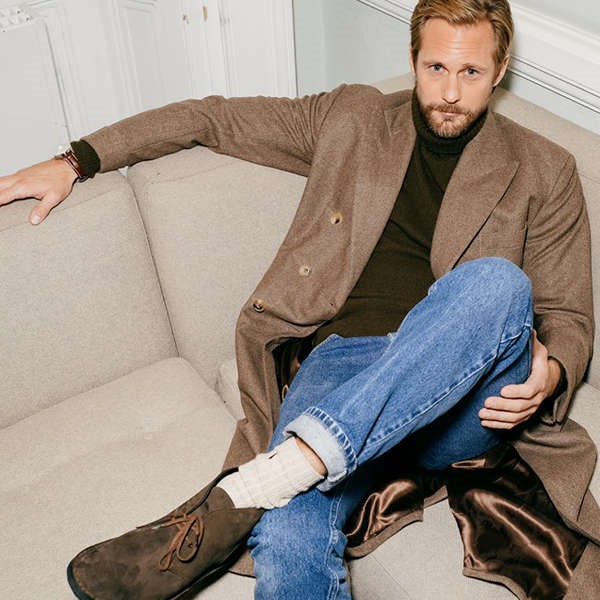 Hiking boots – It is hard to find hiking boots. These boots have soft leather uppers, amazing stitching, as well as cushioned soles. However, it is not necessary to wear hiking boots only when you are going hiking. The mountain look of these boots can opt even when you are going to the mountains.
How you can style it – These boots can be worn with casual outfits like denim, t-shirts, etc. Also, you can wear them with dressy casual outfits like fleece hoodies, shirts, etc.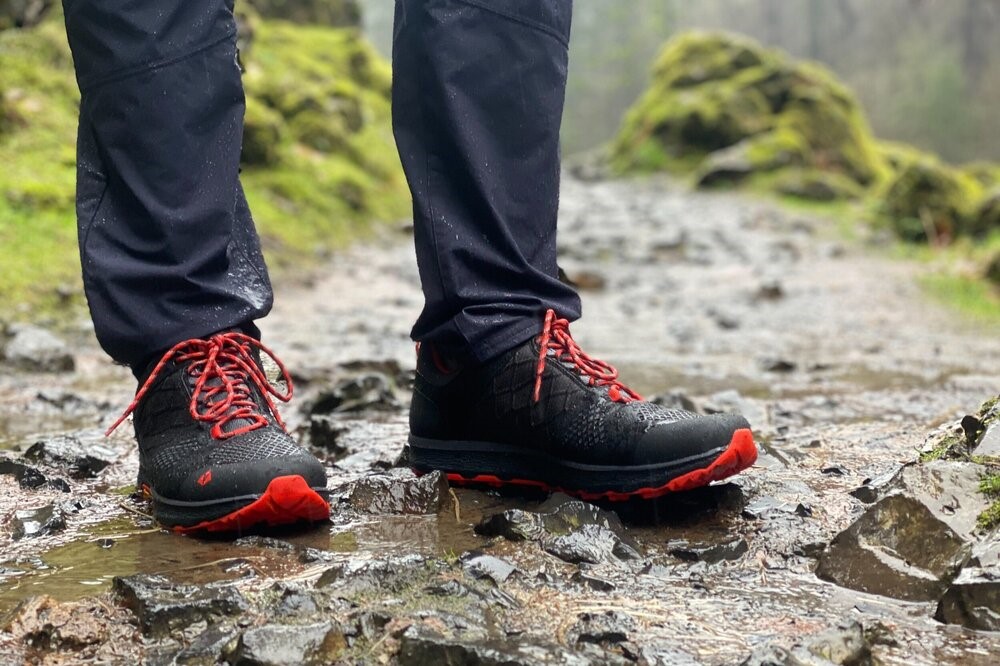 Brogue boots – These boots were called farmer's boots but as time passed these boots also evolved. Now they have become a staple in men's fashion. The USP of these boots is plush suede, amazing perforations, as well as side zips. These boots are a must-have in your shoe wardrobe for the fall season.
How you can style it – The Brogue Boots are an all-rounder. You can wear them with your office wear, casual look, street outfit, and even to a party. They won't disappoint you.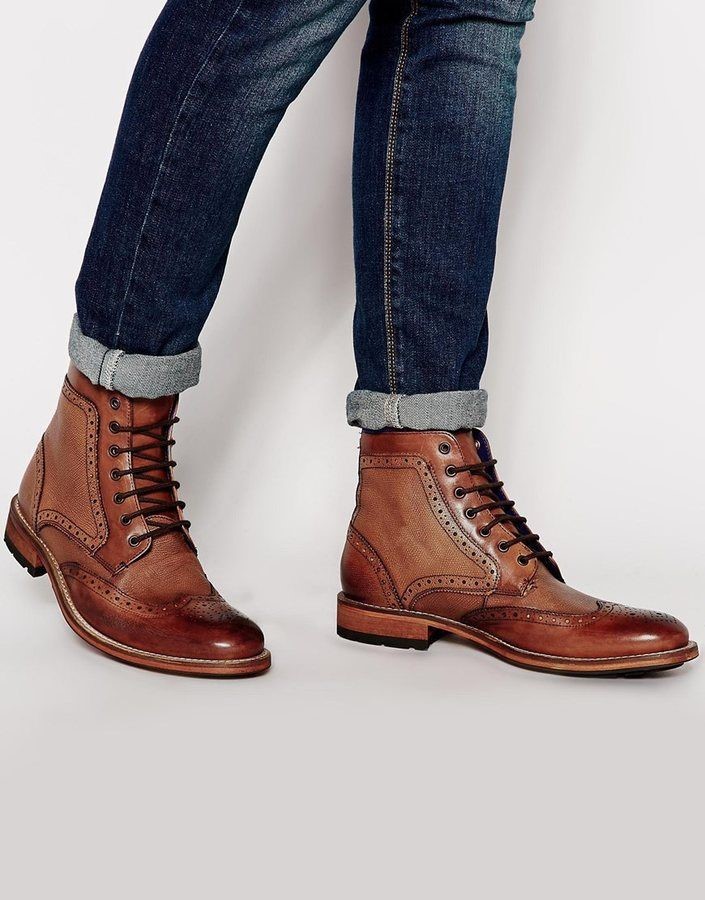 Sneaker – we all are in love with athleisure wear nowadays. Hence, it's hard to ignore the relevance and style quotient of a pair of sneakers while wearing smart casual wear. During the fall season, it is the one of the best pair to wear and go for a coffee date, movie outing, or hanging out with friends.
How you can style it – One can easily style it up with a pair of washed skinny Premium Jeans or joggers while having a tee or jacket on top to look smart and comfortable.
Best shoes for the winter season
The winter season can be dry and a little harsh on your feet. This is the reason that you should be prepared to protect your feet with the best shoes for the winter season:
Lug boots – These boots are meant to stay throughout the winters. The durable lug sole has great texture and keeps you protected from any sliding or slipping. Also, its ankle-length offers the support to walk and maybe even trek. These are the best boots that you need to have in your shoe wardrobe.
How you can style it – The lug boots can be paired with your favorite pair of denim for a casual look. You can even wear it with your office attire. The boots look perfect with anything.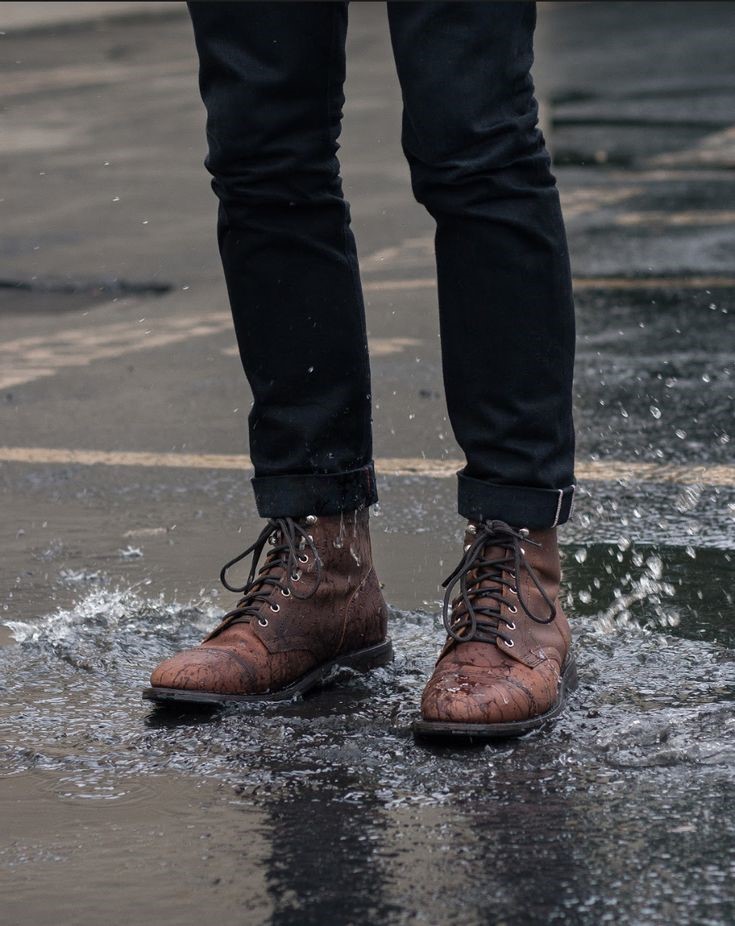 The Brogue – This shoe comes with a very robust lineage of great craftsmanship, functionality, beautiful use, and much more. The Brogue has sturdy material, sleek design, and matches with every outfit of yours. This is one of the best pairs of shoes which is a must-have in your winter shoe wardrobe.
How you can style it – The Brogue is great to wear anywhere and everywhere. You can pair it with your jeans, trousers, pants, shirts, sweaters, jackets, etc. It goes with every outfit.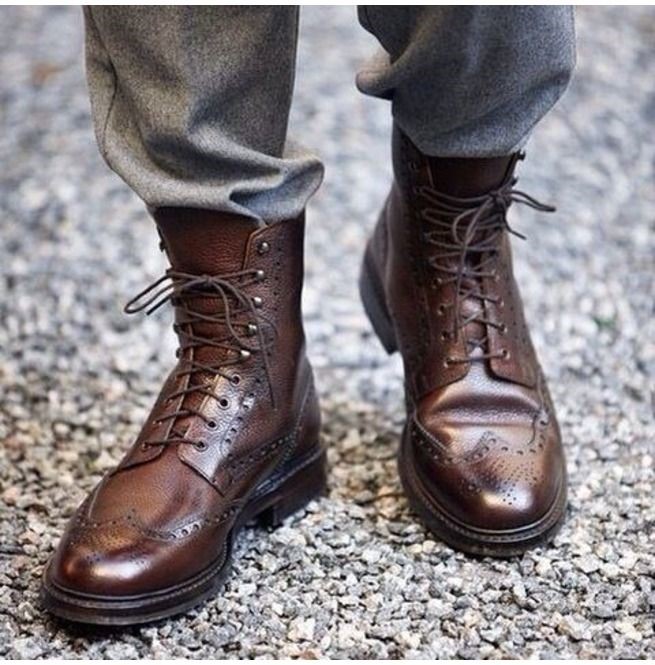 Oxford shoes – Oxford shoes are not sneakers but can be your regular day shoes. Its unexpected texture, beautiful fit, timeless silhouette makes it a perfect choice for the winter season. Also, while walking in these shoes you will be comfortable and very relaxed. You need to have at least one pair of Oxford shoes this winter season.
How you can style it – The beauty of Oxford shoes is that it can be worn from pieces of denim, chinos, shirts, jackets, to trousers. You don't have to put in much effort to style them.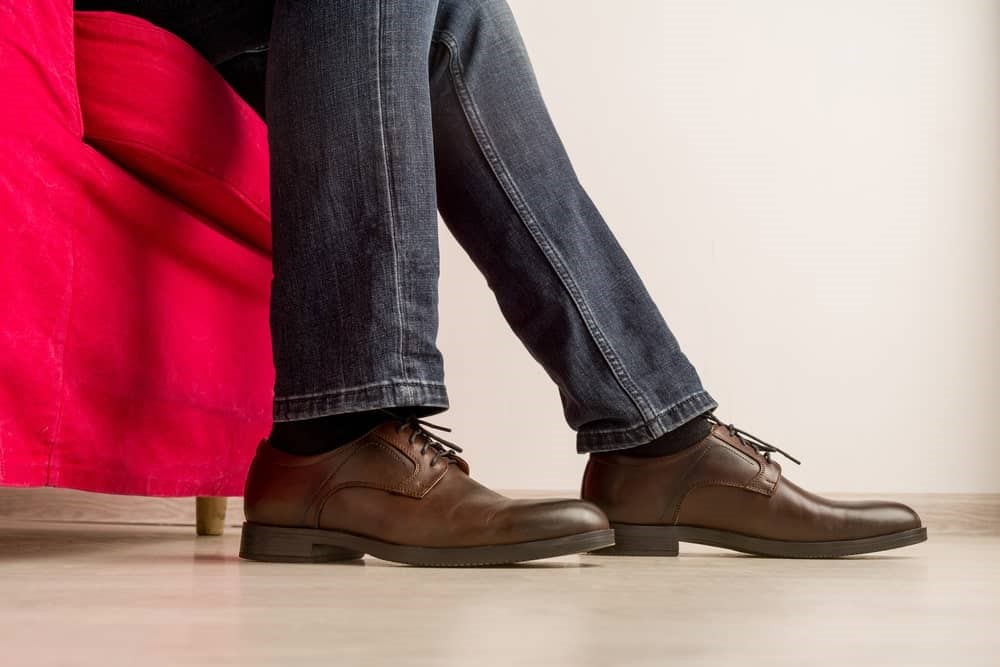 Chelsea Boot – If you want to flaunt a sophisticated and edgier look then it's the right pair of shoes for you. Chelsea boot brings in charm, elegance, and comfort like no other shoes. The best part is that one can wear anything along with the pair of shoes to bring in style to the normal wear as well.
How you can style it – you can either wear a skinny-fit suit or a denim-t-shirt combination to look elegant, sophisticated, and well-dressed.
Endnote
Men tend to ignore shoes and focus majorly on other aspects of following fashion or styling. Getting shoes and styling them as per season is the simplest way to follow fashion and trends. Also, you won't confused about what to wear and what to keep for next season. Thus, the above-mentioned guide explains which men's shoes should worn in which season plus how to style them. So, now that you are schooled there are no chances of being a fashion faux pas.