About Adam & Eve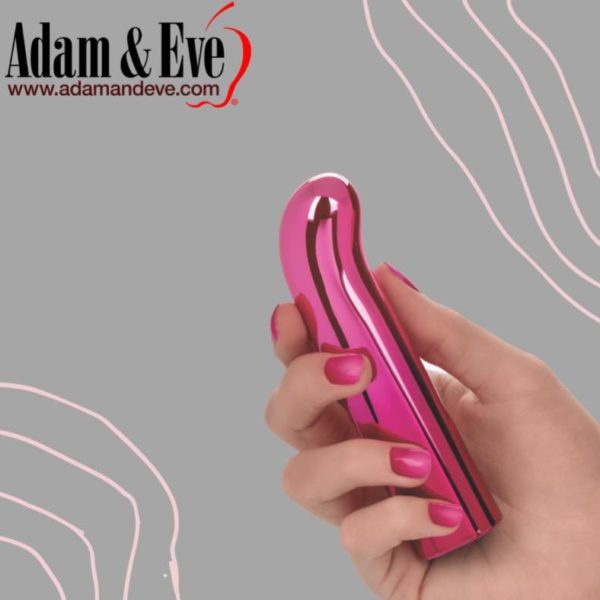 For the past 50 years, Adam & Eve has been servicing its 12 million plus clientele around the world, and it's still growing.
Since it was started in the 70s, Adam & Eve is one of the oldest businesses in the adult industry. It's hard to imagine a company specializing in sex toys could be successful for as long as Adam & Eve have, but it's apparent that they're fulfilling a need in the market.
This Adam and Eve sex toys review will take a look at the company's toys, product features. Promotions to help you decide if you want to take the leap to purchase intimate items from the brand.
Overview of Adam & Eve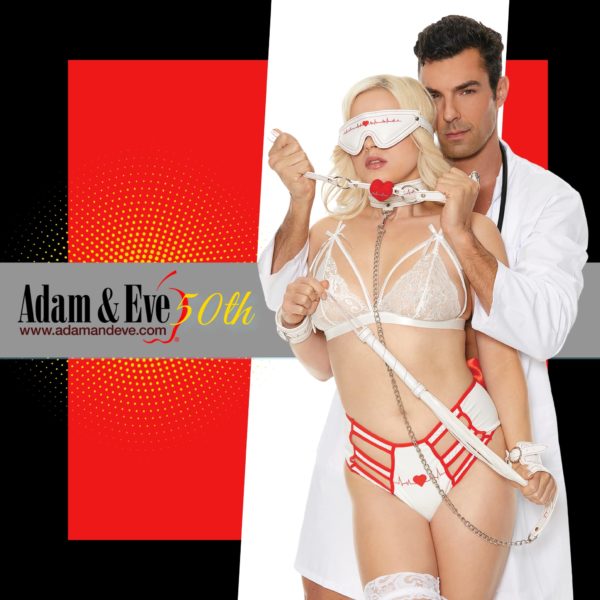 Founded by Phil Harvey in 1971, the original idea behind Adam & Eve was around family planning, making it the first home shopping birth control business in the US. Since it was so popular, Harvey was able to expand quickly into other typical household items before settling on pleasure products for adults.
Unfortunately, during the 80s, the company hit its first snag when the Reagan administration wanted to impose regulations on the sex industry. The company fought against the allegations and won. But it was only the first of many bumps along the road to success for the sex toy business.
Since sex toys and adult products are such a saturdated and limited industry, there will always be pros and cons, so we'll take a closer look at the brand through this Adam & Eve sex toys review.
Pros
Embedded currency adjustment sitewide (per country)
Promotional sales and discounts available
Worldwide shipping
Items delivered in discreet and plain boxes for privacy
90-day returns
Brick and mortar stores across the US
All reviews are anonymous
24/7 customer service
Detailed product descriptions and guides
Cons
Limitations on lingerie variety especially in terms of colour and sizing for certain items
Limited beauty and body care items
Returns must be completed and processed through a request form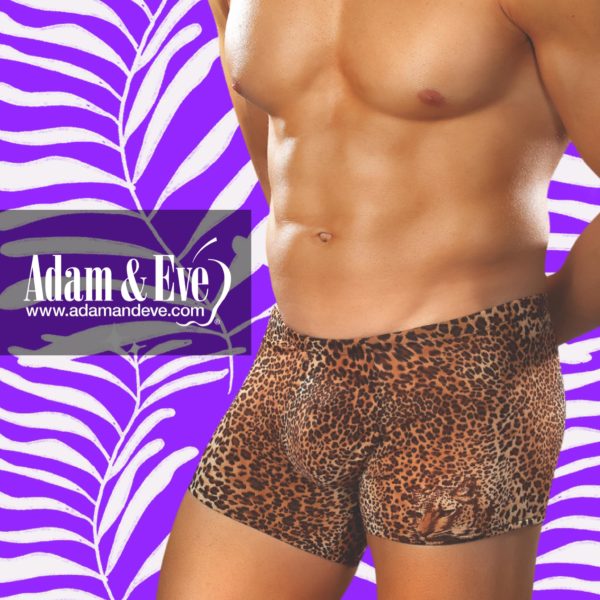 No matter what the pros and cons are, Adam & Eve have done their best to provide their customers with the best sex toys the industry has to offer. Read on to find out which products might best suited for you.
Adam & Eve Sex Toys Review
With their multiple categories, Adam & Eve is pretty much seen as a one-stop shop when it comes to sex toys and adult products. There are numerous products for individuals and couples, along with costumes and lingerie for women specifically, on top of body care and toy maintenance products.
If you think the company might not have what you like, don't worry, a lot of bases covered here. They've even got products that are sex-adjacent so you know for sure you can find something you like!
What's good about Adam & Eve is that they deliver all of their goods in nondescript packaging so no one else in your family, or neighbors, need to know what you received!
Since there are too many products to go through, we've selected a few of the brand's bestselling items to go over in this Adam & Eve sex toys review. We'll narrow it down to toys for both women and men and a few lingerie pieces for women.
Adam & Eve Shane Diesel Realistic Dildo Review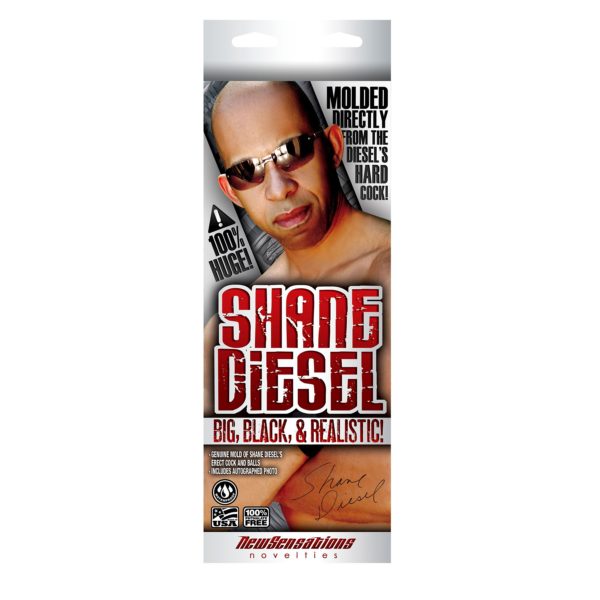 For many people, using a dildo that's more realistic feeling and looking is more up their alley. And others want to imagine what it would be like to have sex with a porn star. Why not satisfy both needs in one go with the Shane Diesel Realistic Dildo?
Undoubtedly one of their most popular products (with over 10,000 sold), this authentic 10" dildo has a suction cup base so you can go hands-free any time you want. The dildo water-based lube friendly and made of rubber. So there are zero complications when it comes to cleaning up after.
The company recommends using this dildo for self-pleasure, between two women for strap-on sex, or for couples during foreplay or any games they want to play. It's definitely a pleaser because it has a 4.4 star rating on the Adam & Eve website.
The Adam & Eve Shane Diesel Realistic Dildo retails at $90, or make interest-free payments using Paypal.
Adam & Eve Lela Star Pocket Pussy Review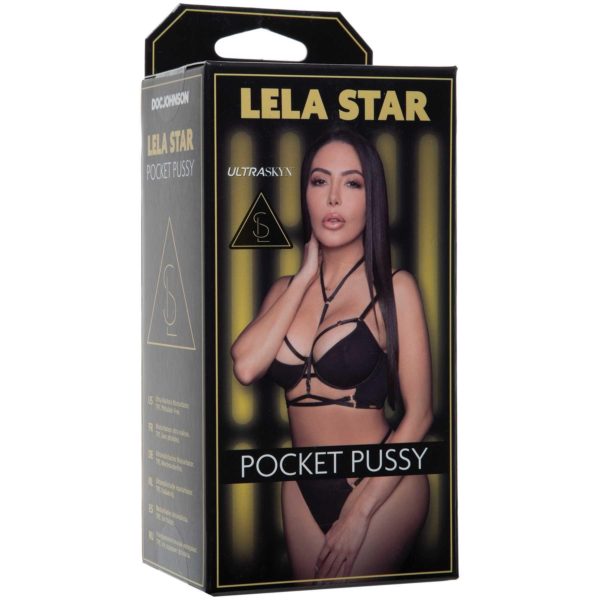 A lot of people are curious what it would be like to have sex with a porn star, yet it always seemed like such a far-fetched fantasy. Well, Adam & Eve has definitely come up with a solution to that—the Lela Star Pocket Pussy, molded from the star's body.
This hand-held toy requires zero batteries, making it easy to access at any time. It's also waterproof so if you want to take some extra time in the shower, go right ahead! This stroker is a one-size fits all type of deal, thanks to its open-ended shape.
The Adam & Eve website has some pro tips on how to use and care for your Lela Star Pocket Pussy:
It's best to use water-based lubes with the toy. It'll provide you with a more genuine experience that's gratifying!
Since the toy is waterproof, the company even recommends taking it into the shower with you. While you're there, you can wash it out with gentle soap and tepid water.
When you're finished playing with it, it's best to store your clean and dry toy in a cool and dark place. Make sure to not mix it with other sex toys to help extend the toy's life.
The Lela Star Pocket Pussy retails at $28, or use Paypal to make interest-free payments.
Adam & Eve Bangin' Betty Stroker Kit Review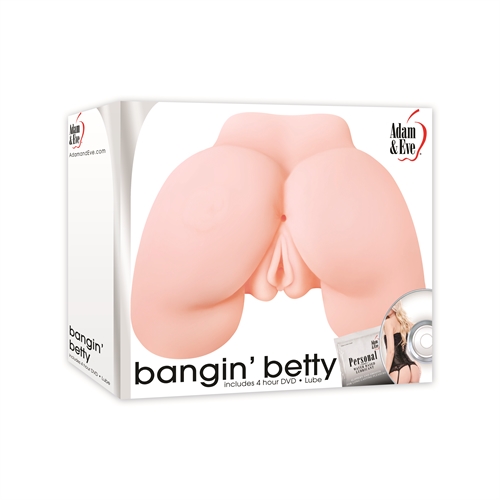 No matter whether you prefer front door or back door. This Bangin' Betty Stroke Kit comes with everything you could ever want. With two entry points and a realistic-looking butt cheeks. You can even spank it for a bit of extra fun, if that's what you're into. This toy is definitely popular with over 55,000 sold.
Don't think this is one of those cheap masturbators that'll go flying the moment you get your groove on. Nope. This stroker kit has some weight to it so you can go as hard as you'd like. Made with sturdy TPE, this open-ended kit has a textured inside. So you won't be able to tell the difference, enhancing your pleasurable experience even more!
This Adam & Eve sex toy review found the kit is best paired with a water- or silicone-based lube, some of which can be found on the company's website. It's best to always clean the inside after every use, and since the design is open-ended, it's a breeze to take care of it.
The Adam & Eve Bangin' Betty Stroker Kit is sold for $70, or use Paypal to make interest-free payments.
Adam & Eve Eve's Vibrating Strapless Strap-On Review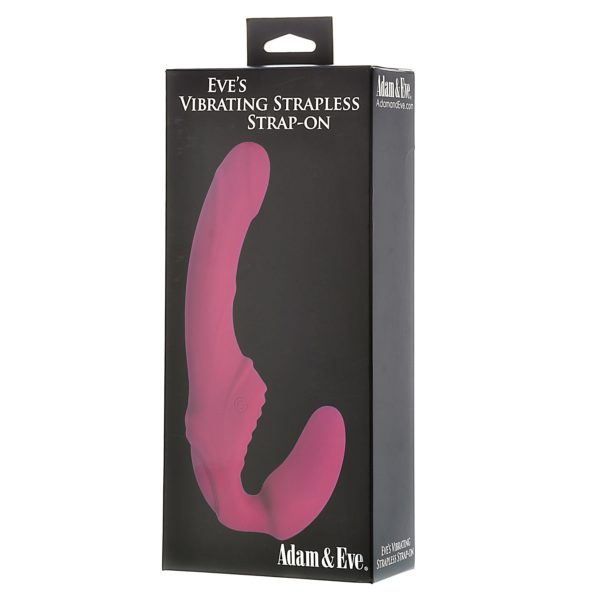 Playing with your partner is fun but sometimes you don't want to have to wear that harness. Enter Eve's Vibrating Strapless Strap-on! This sexy toy is perfect for partners who want to have fun without worrying about extra accessories.
This multi-function vibrator comes with 9 different stages of intensity. All at the press of a button so your pleasure switch will definitely activated! Fun warning ahead—the vibrations will definitely felt by both parties. The sex toy made from soft silicone and waterproof so easy cleanup a total breeze.
The bulb end made for your vagina so make sure to use a water-based lube, then ready for some G-spot stimulation too! Since it is strapless, you will need to use your muscles to hold it in place while you penetrate your partner.
Mind you, this Adam & Eve sex toy review found it does require charging because on the lowest level, the vibrations last about an hour; on the highest level, it'll last about 30 minutes. So make sure you charge it fully before getting down and dirty with your partner.
The Eve's Vibrating Strapless Strap-On retails at $80, on sale currently for $70. You can also make interest-free payments through Paypal.
Adam & Eve Lingerie Review
Lingerie is a fun precursor to having sex but what if you want to keep that sexy piece on? It can be difficult to discover lingerie specifically designed to wear during sex but Adam & Eve have done their best to accommodate their clientele's needs.
As previously mentioned in the Adam & Eve sex toy review, the brand has a limited variety of lingerie pieces but we'll take a look at some to see if their pieces are worth it.
Adam & Eve Open For Pleasure Teddy Review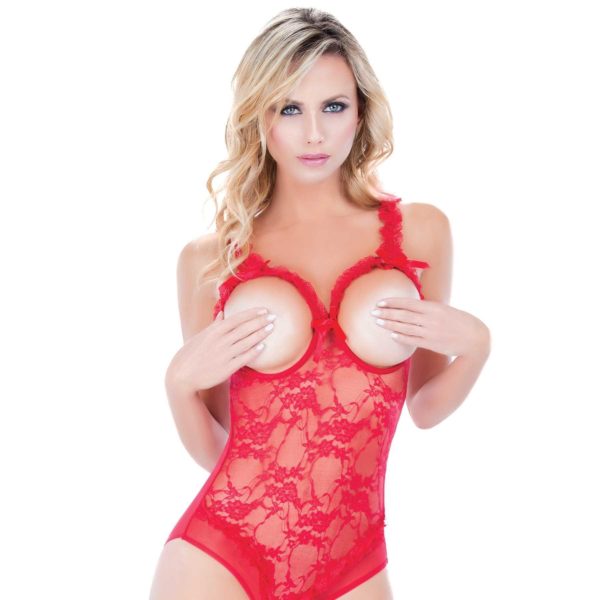 Whether you want to daring or bold, the Open For Pleasure Teddy designed for exposure while still leaving some things to the imagination. How perfect for those days when you want to tease.
Give your partner an erotic surprise when you show up in this number. The front gives your chest a lifted oomph while the full open crotch back will leave your partner trailing after you into the bedroom. Made with a combo of lace and mesh, it's breathable and the spandex helps make sure you're comfy all while teasing your lover.
This fun piece of lingerie comes in two colors:
And this teddy only comes in two sizes:
This Adam & Eve sex toy review definitely recommends looking at the company's size chart before ordering. Though with over 25,000 sold, it seems it's still a popular item even if lacking in different sizes.
The Open For Pleasure Teddy retails at $35, or make interest-free payments using Paypal.
Adam & Eve Exclusive Crotchless Beaded Lovers Thong Review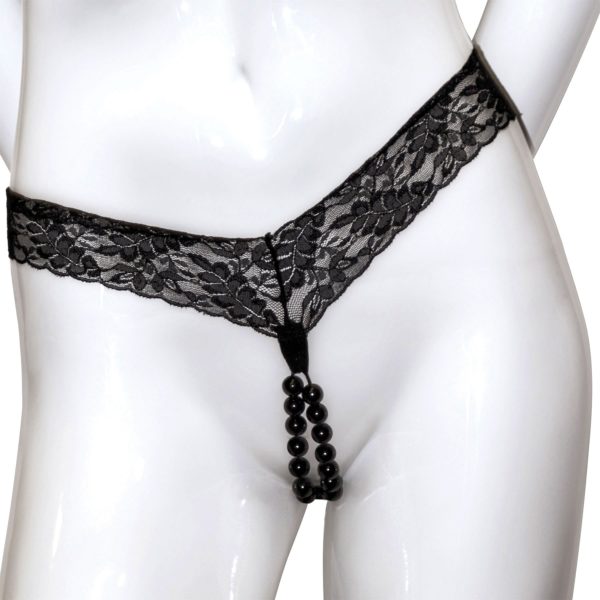 Ever since Samantha Jones made it popular on Sex & The City, people have been clamoring for the beaded thong to increase their pleasure. And that hype still lives on. This exclusive and popular item from Adam & Eve can be worn during sex to give each partner more thrills anywhere they have sex.
Designed with 12 beads in the crotch area, the placement of the adornments felt by both partners during intercourse. Or as a bit of secret foreplay for the woman under her clothes. Made from lace and spandex, the fabric hugs your hips in comfort while the beads get you excited before meeting your partner.
The thong comes in either black or white so you can mix and match with any other lingerie pieces you have, and is available in sizes:
Small/Medium
Medium/Large
1X/2X
This exclusive Crotchless Beaded Lovers Thong retails at $15, or make interest-free payments through Paypal.
Adam & Eve Sheer Lace Top Stockings Review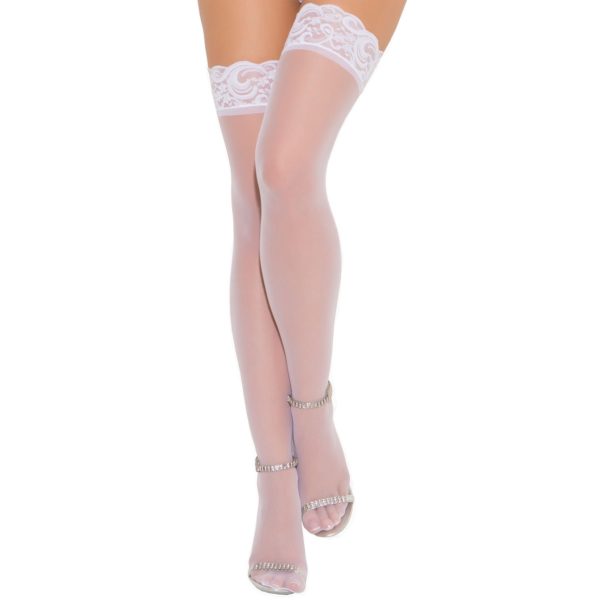 A staple not only for sex play but for anyone's wardrobe, the Sheer Lace Top Stockings show off your legs while saving a nice surprise for your lover. Let your partner roll your stockings off and see what else happens.
These stockings hit you at the thigh, with pretty lace details along the edges so it gives you that sense of elegance with a hint of sexy. The hosiery made from extra-dependable nylon so there's no worry. When your lover gets a bit too heated and tears them off.
The stockings come in three colors:
And also come in two sizes:
As this Adam & Eve sex toy review mentioned before, it's best to go over the sizing chart to find out which size might be best for you.
Sheer Lace Top Stockings retails at $12.
Who Is Adam & Eve For?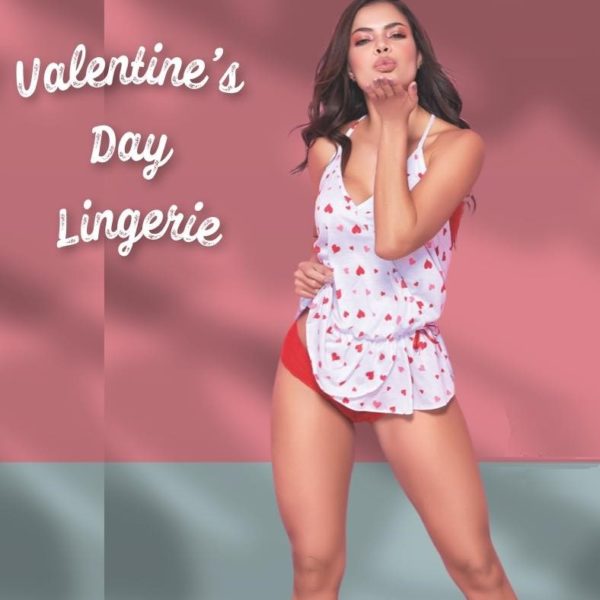 This Adam & Eve sex toy review found these products are designed for adults of all ages, for the purpose of personal and use with a loving partner. There are however, no age restrictions or specified age ranges pertaining to the use of the brand's products and goods.
Comparison: Adam & Eve vs. Lovehoney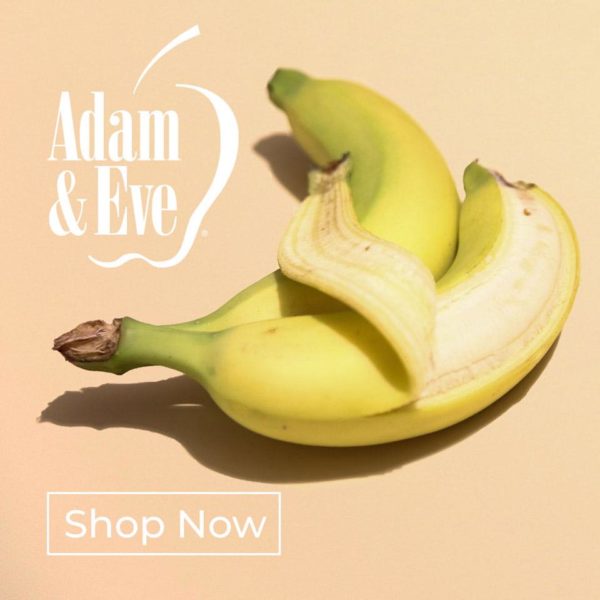 Now that you've gotten a good hard look at Adam & Eve, let's take a look at one of their competitors so you get the full picture: Lovehoney.
Founded by Richard Longhurst in 2002, this UK-based sex toy and lingerie company is all about bringing happiness to your sex life. Whereas Adam & Eve is meant for those who have a good amount of knowledge when it comes to sex toys and products, Lovehoney is great for beginners who are making their first purchase of sex toys or accessories.
Lovehoney also provides sex educational guides, advocating for safe sexual experiences for all their customers. The brand centered around sexology which a scientific approach to sex and the industry in general. What makes Lovehoney unique in comparison to Adam & Eve are the brand's kits so if you're a first-timer, it's an easy way to take the plunge.
In terms of pricing, it appears to this Adam & Eve sex toy review that Lovehoney is more of a gateway into the world of sex toys and lingerie, as its pricing is a bit lower than Adam & Eve. It is definitely popular, based on the nearly 13,000 reviews on Trustpilot and its 4.4/5 rating.
Adam & Eve Reviews: What Do Customers Think?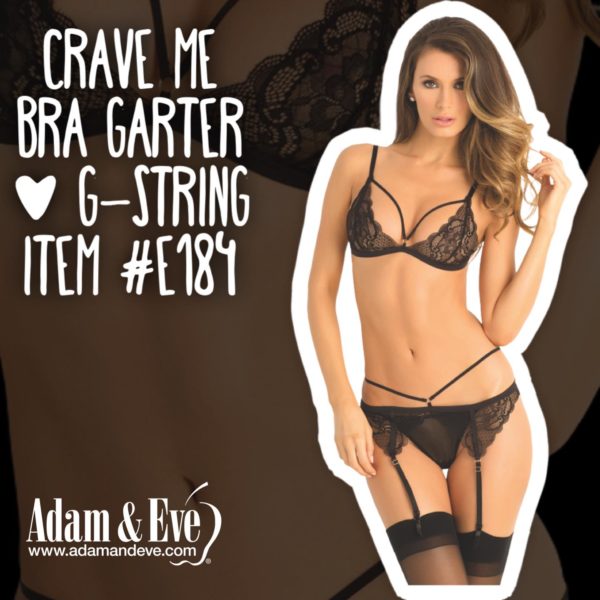 There are far too many lengthy comments to go through so we'll provide a brief explanation of how the opinions and feedback of products work in this Adam & Eve sex toy review.
Customer review and feedback for each individual product generally really detailed. The Adam & Eve website usually verifies each of the product reviews to ensure that feedback is genuine and from real users.
In addition to this, the website usually states the age range, relationship status. Gender of the customer to provide more details whilst letting the reviewer remain anonymous.
One Bizrate Survey, the company received a 8.6/10 rating from nearly 32,000 reviewers. So you know a lot of people are very happy with their products.
Is Adam & Eve Worth It?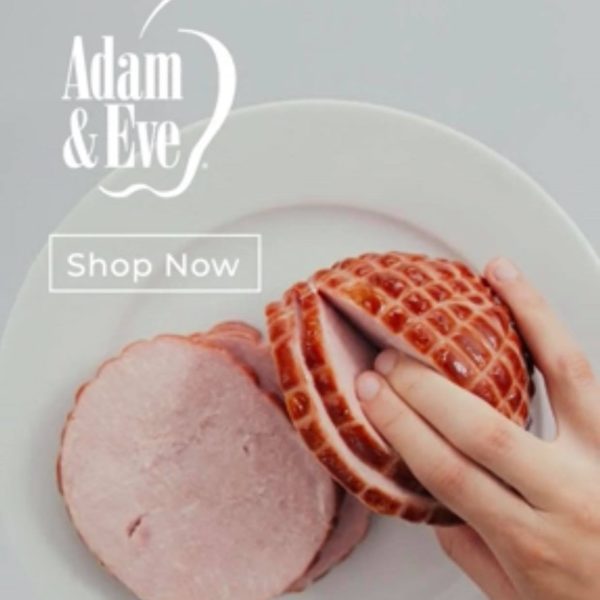 If you're on the hunt for a retailer that has an extensive variety of sex toys and products, then this Adam & Eve sex toy review found the brand is worth it, considering the company is extremely discreet and values privacy and the security of all their customers. So purchase anything your heart desires without worrying about judged by your courier.
Adam & Eve Promotions & Discounts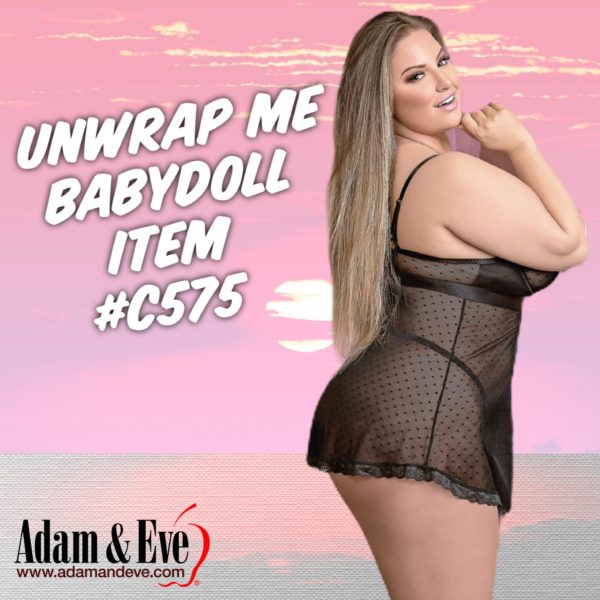 Adam & Eve does host annual sales that are usually themed so the Rabbits On Sale event features dildos for women at reasonable pricing, offering 50% off.
It will be noted in the Adam & Eve sex toy review that some toys and products are excluded from sales due to manufacturing restrictions. In addition to this, women's lingerie usually excluded. So you would have to frequently check the websites or browse the catalogue to find a deal.
To make up for this, the brand does flash Adam & Eve coupons and discount codes when visiting and browsing the site, so you may be able to save on your transaction even if the items themselves are not listed on sale.
Where To Buy Adam & Eve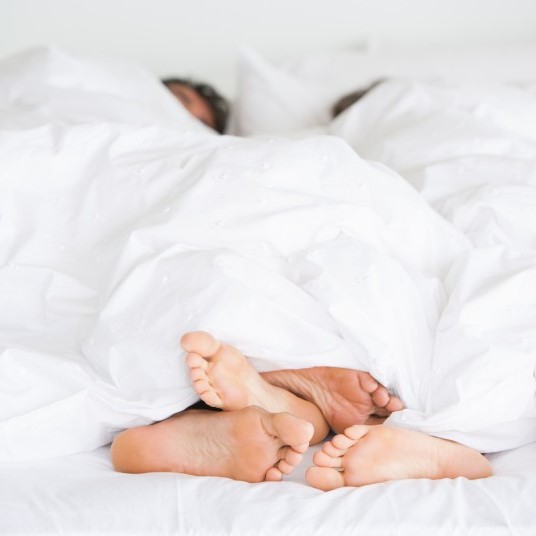 Adam & Eve exclusive products and goods are only available through the brand's website. Any other brands the retailer offers may purchased from another seller or through a similar site.
FAQ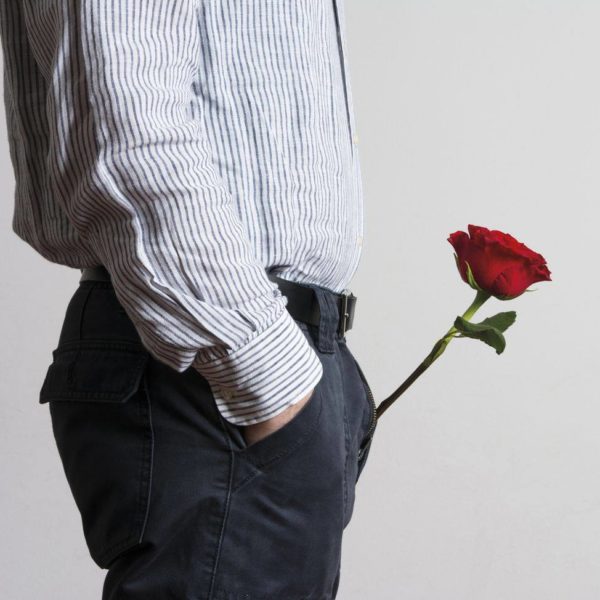 Where is Adam & Eve made?
Adam & Eve goods and products do not specifically state the country of origin or where they are manufactured, and some products are only listed as being imported.
What sizes does Adam & Eve have?
As mentioned before in this Adam & Eve sex toy review, clothing sizes have a limited range and depend on the type of product being sold. Many are available either as one size or queen for the plus size option. However, bottoms like underwear are available in more sizing options and run from small to 2X.
What is Adam & Eve's Shipping Policy?
In terms of shipping, the brand dedicates specific websites to each country. Available in a dropdown menu on their website near the top of the menu. It would be best to view what country you're in so the site can display. Your specific currency as well as how much shipping will be.
That being said, shipping dependent on the destination and courier:
Domestic
International
US military base
Shipping options are:
Ground
Express
Priority
Overnight delivery
Additional shipping charges may applied depending on where you're located.
The Adam & Eve sex toy review notes however, that there is no standard free shipping on goods. The amount will only revealed once you're ready to checkout.
What is Adam & Eve's Return Policy?
The company boasts of a 100% Customer Satisfaction Guaranteed, doing its best to meet any standards or listen to complaints and concerns in regards to any of their products.
If you need to make a return or exchange, you can reach out via phone, email, or a live chat within 90 days. Since their operations are open 24/7, you can approach a representative at anytime.
The Adam & Eve website asks that any returns require 3 weeks to handle your return once you send it back.