If you've been scammed, you might have trouble trusting tool stores offering low-price guarantees, gifts, and discounts, right? Shopping online may also make you worry about identity theft and what product you are getting.
If you've glanced at many Acme Tools reviews and didn't find what you are looking for, you might want to read our review below.
Products Offered
In 1985, Acme Tools began selling woodworking equipment via mail orders from advertisements in trade magazines around the country. A little later, they were an early adopter of mail-order catalogs to distribute their products nationwide in the construction industry.
They have everything you might need, from scissor lifts to earplugs to storage boxes. They have an extensive collection of power tools such as sanders, impact wrenches, saws, drills, grinders, routers, and more.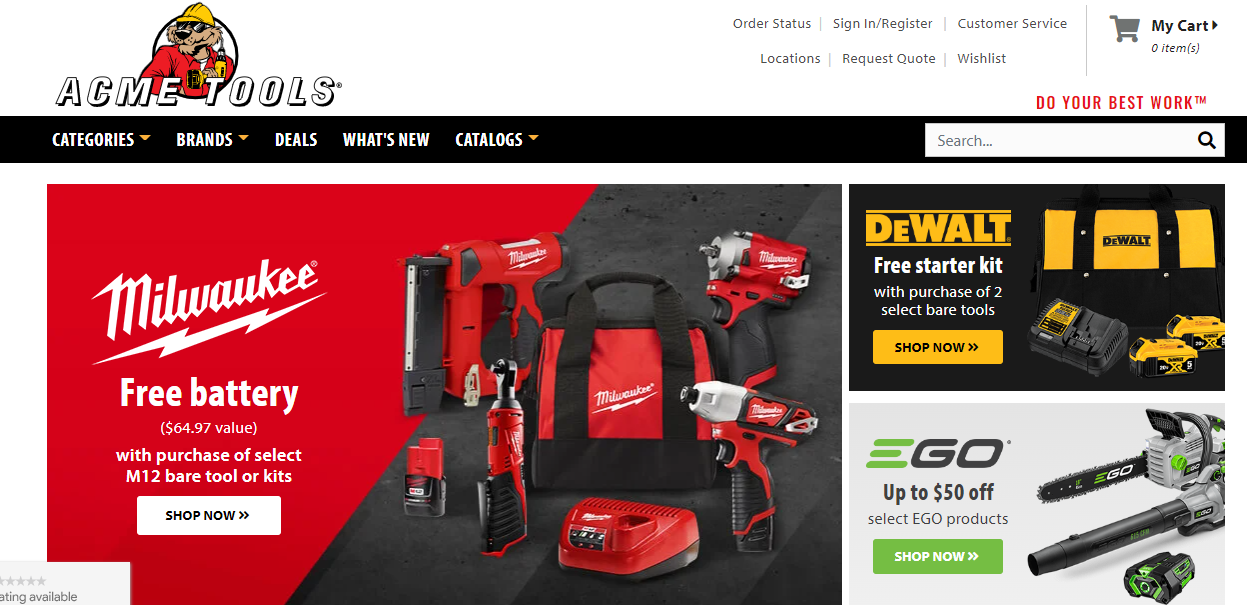 One of the greatest selections of outdoor power equipment is also available here.
Product Quality And Authenticity
Acme Tools stocks a wide variety of tools and equipment from more than 300 industry-leading manufacturers. Names like Husqvarna, DeWalt, Bosch, Makita, Festool, Milwaukee, and many more are included in this category.
Whether you shop with Acme Tools online or over the phone, you can do so with complete assurance. Acme Tools is your one-stop shop for buying tools because they have you covered in terms of security, variety, and cost.
Shipping And Turnaround Time
Specifications and features are listed on each product page to facilitate your shopping experience. Acme Tools offers same-day shipping if you make your purchase by 11 a.m. Central Standard Time. Shipping is free on orders over $199 and a flat $6.49 for all other orders.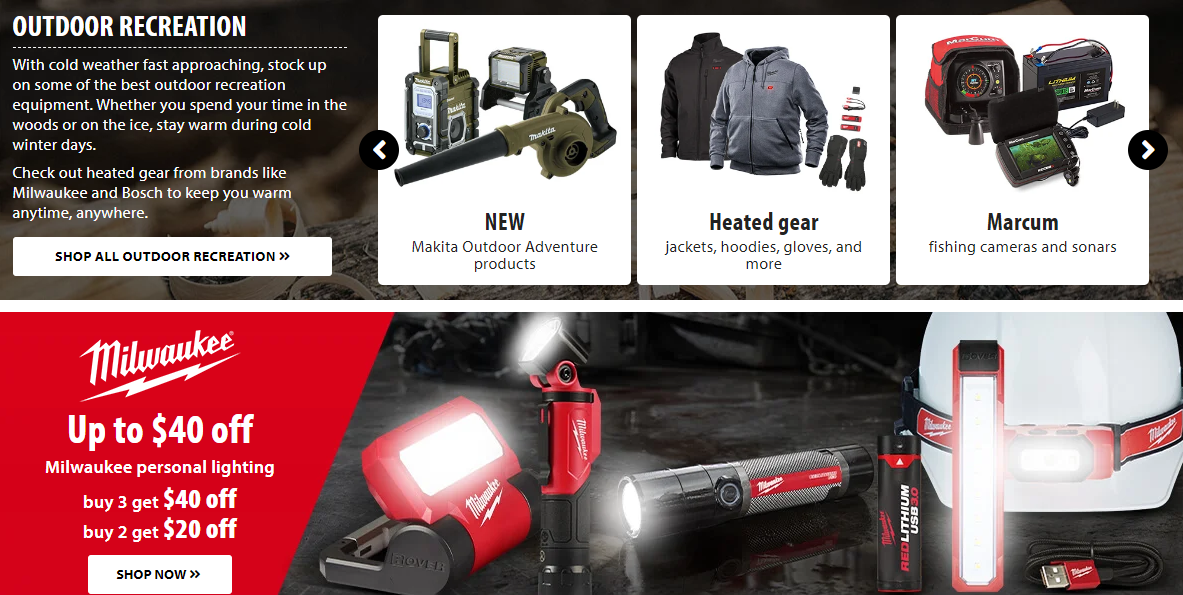 We recommend you check the store beforehand to ensure it meets your expectations. You're going to be quite impressed.
Customer Support
In one way or another, we can all relate to this. Something about the online purchase you made wasn't quite right. If you aren't satisfied with your purchase from Acme Tools, they will gladly replace the product or give you a full refund.
Request a return authorization by contacting their customer care staff. They will then instruct you on how to return the item.
Pricing
Acme Tools is dedicated to ensuring that you save money while purchasing online. They try to give you the lowest price possible even though they can't always see what their rivals are promoting.
They promise to meet or beat the price of any competing offer for the same item, including shipping and handling, taxes, and other fees that the other company may tack on.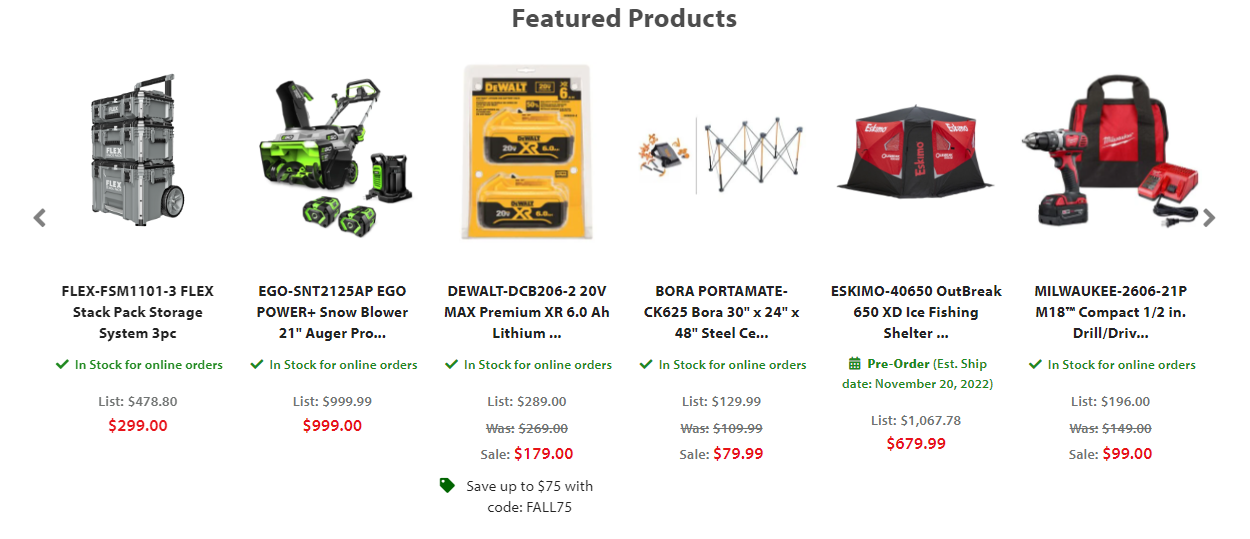 Further, Acme Tools will gladly reimburse the price difference if another retailer offers the same item for less within 30 days of your purchase.
Free Gifts And Discounts
Acme Tools offer gifts and discounts or coupons. Over 900 of the world's leading tool and equipment manufacturers are represented at Acme Tools. And you can save up to 40% on brands including Jet, DeWalt, Honda, Milwaukee, EGO, and Makita power tools.
They also collaborate with toolmakers to create excellent bundles that offer the most bang for your buck. When you order from them, they will do their best to bundle all the necessary accessories with the instrument so that you can start to work as soon as it arrives.
Privacy Policy
Acme values its customers' right to personal anonymity. They promise a trustworthy platform where customers may make purchases with complete peace of mind.
Their commitment to customer safety is seen in the fact that Norton checks its site's security daily [1]. Norton provides free identity theft protection, purchase protection, and a price guarantee.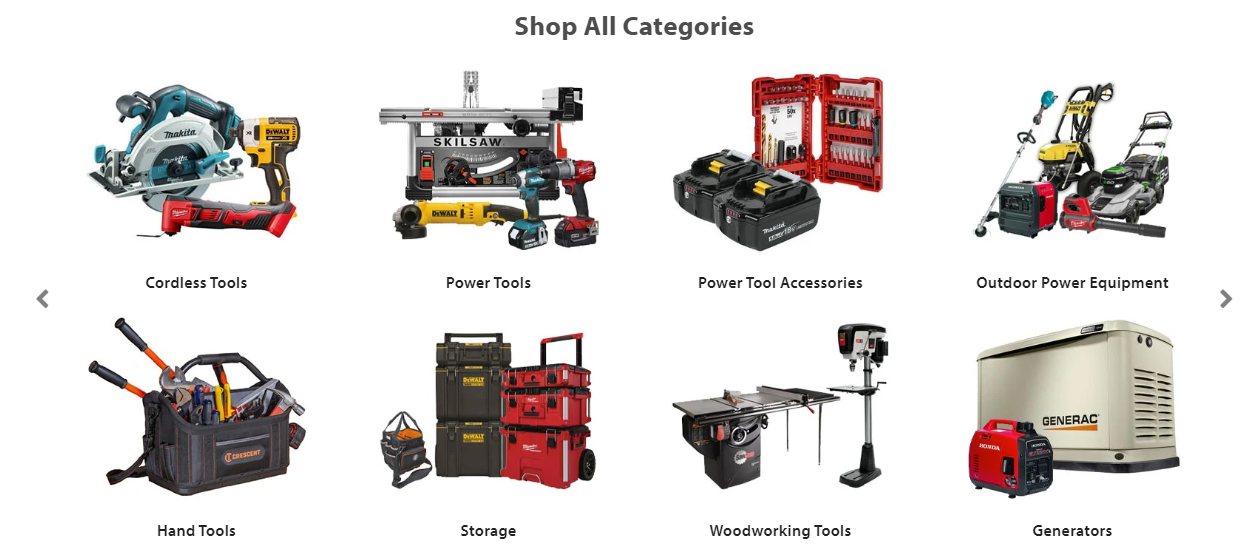 Store And Customer Experience
Getting the lowest price is one of the advantages of shopping online. The issue is that you can't assume that the source is reliable or safe. Acme Tools is more than simply a tool section; it's a full-fledged hardware store.
Acme employs an army of tool specialists, and all of the company's salespeople meet with manufacturer representatives for instruction twice a month.
Whether you reach out to them via phone, email, or in-store visit, you can rest assured that the representative you speak with will have the answers to your questions.
History And Reputation
Acme Tools began in 1948 when its founder, George Kuhlman, established the company. It all started as a modest repair business for electric motors in the heart of downtown Grand Forks, North Dakota.
They've been helping professionals, hobbyists, and homeowners for over 65 years. From those meager beginnings shortly after WWII's conclusion, Acme Tools has grown to encompass ten brick-and-mortar locations in the Upper Midwest and an online presence that spans the country.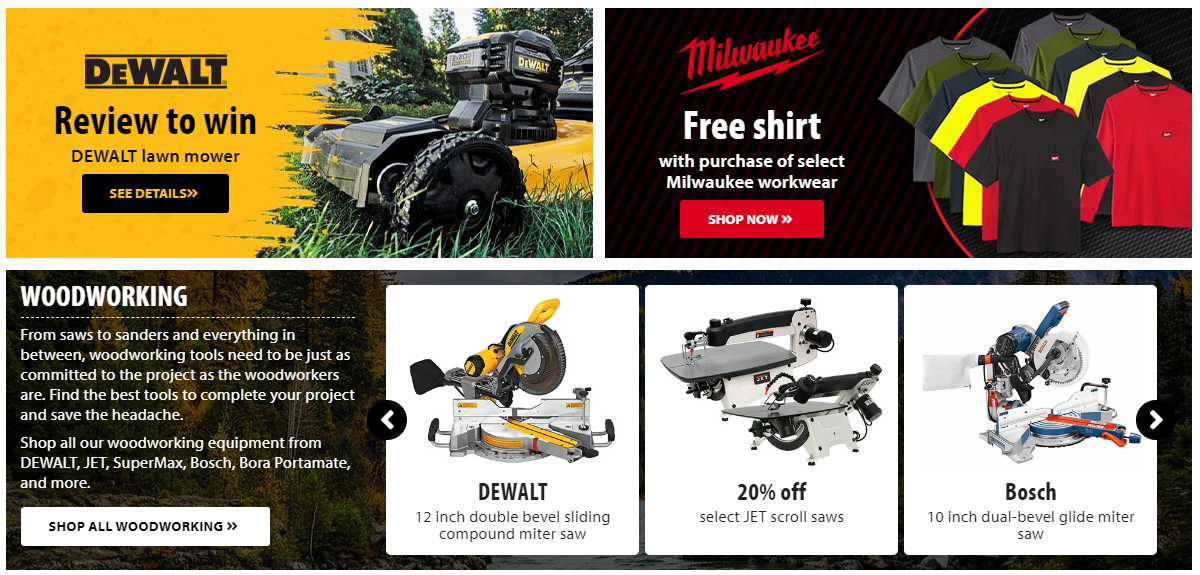 Kuhlman imagined what he would like his business to become. He chose the acronym ACME because it stands for "achieved condition of maximum efficiency," which is the pinnacle of achievement.
Acme Tools was creative when the electric motor shop branched into tool sales. In 1985, they began selling woodworking equipment via mail order from advertisements in trade magazines around the country. Their reputation as the "Tool Crib of the North" grew rapidly.
FAQ
Where Is Acme Tools Headquarters?
Acme Tools is headquartered at 1603 12th Ave N, Grand Forks, North Dakota, 58203, United States. The corporation has announced plans to build a bigger headquarters to house its expanding call center and online operations. Thus, it added 15,000 sq. ft to its existing headquarters.
Is Acme Tools Safe?
Yes, Acme Tools is safe. You can shop and leave your information with confidence at Acme Tools. However, many websites have genuine-looking layouts and designs, but they are fraudulent.
So before purchasing from an unfamiliar site, it is a good idea to check the site if Acme really owns it.
How Many Stores Does Acme Tools Have?
Acme Tools has ten retail stores as of writing. They are located in Cedar Rapids and Des Moines in Iowa, Bemidji, Duluth, and Plymouth in Minessota, and Bismarck, Fargo, Grand Forks, Minot, and Williston in North Dakota.
Conclusion
We hope our Acme Tools review helps you gain more knowledge about the company. They carry products from over 300 of the world's most reputable tools and equipment manufacturers; thus, we're confident in the build and quality of their products.
Furthermore, Acme Tools respects its customers' privacy. They aim to provide a secure environment where buyers may make purchases worry-free.