About 24S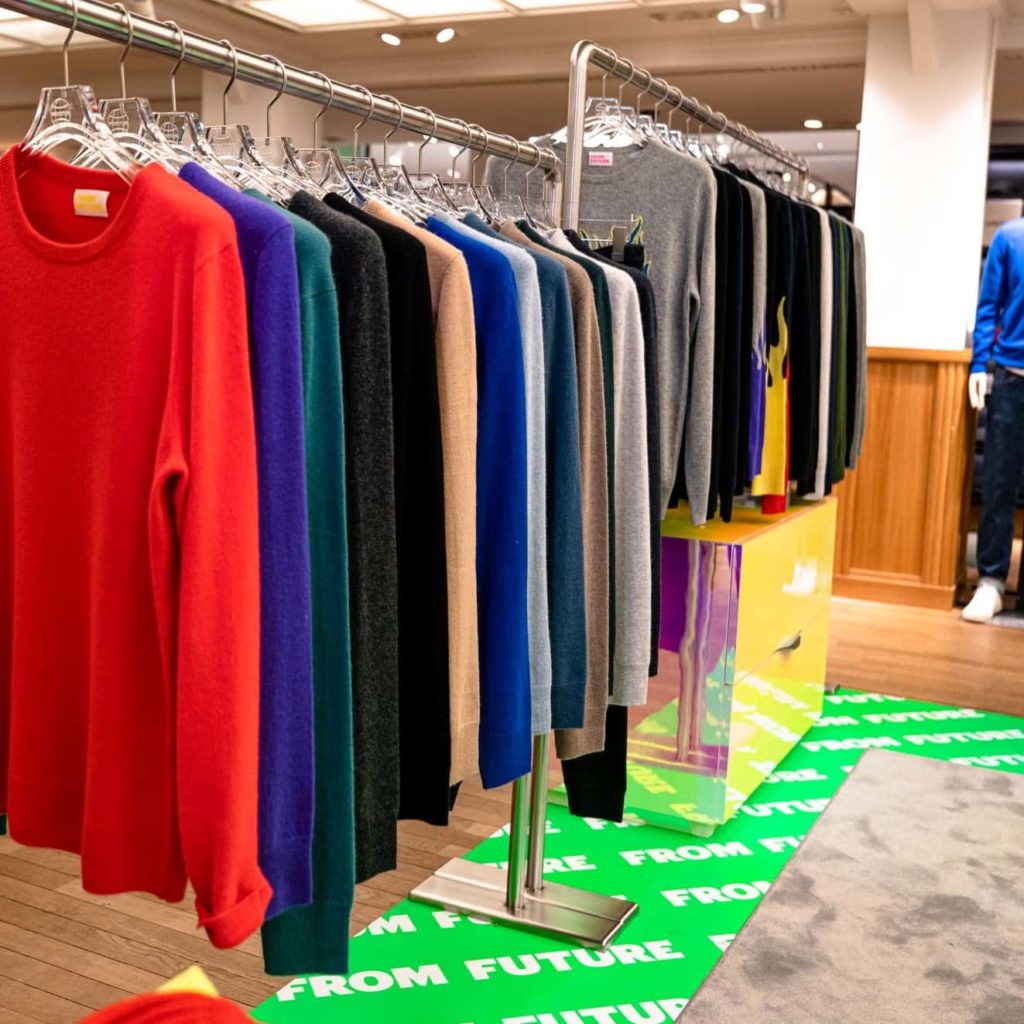 A purveyor of luxury items, 24S offers a curated collection of 300+ authentic designer brands. You'll find your most loved designers on its site, but not like how you've seen them before. Placed alongside other greats, this virtual boutique blends complementary styles from contrasting brands into one fluid collection.
The essence of Parisian shopping floods 24S, and you can almost see the cobblestone streets in between dazzling blocks of jewelry, beauty, and apparel. These images also fill the brand's social media pages that house a collective following of over 180k.
As one of the first virtual stores to offer multi-designer shopping and one-on-one consulting, 24S has gained attention from all corners of the web, including well-known publications like The New York Times and HypeBeast.
Interested in finding out what this brand has in-store? Come browse this 24S review. Here, we'll walk you through all of the chic details about the company and its most-craved styles, fill you in on customer feedback, information on promotions, and more. Let's take a stroll, shall we?
Overview of 24S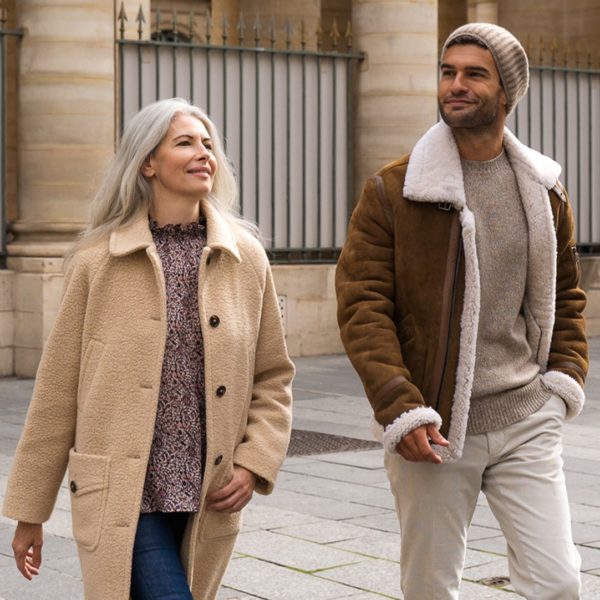 As part of the LVMH group—the one that owns 75 luxury brands including Stella McCartney, Dior, and Marc Jacobs—24S brings together a mix of the group's house brands, as well as a multitude of others.
It was created in 2007 with the intent of infusing Parisian flair into online shopping: an event that felt underwhelming when compared to the in-person experience of floating through your favorite boutiques.
Its name is the shortened form of 24 Rue de Sèvres, the street on which the iconic department store Le Bon Marche sits—the same store Parisians flock to admire its creative, seasonal store windows.
Serving 100 countries and offering 24/7 delivery to fashion destination cities like New York, Milan, and London, 24S brings back an exclusive feeling normally reserved for the physical shopping experience. With personal stylists available around the clock, this virtual boutique provides an entirely new way to browse your favorite designers.
Now that you know a little more about how this brand is revolutionizing the face of fashion, this 24S review will shed some light on what makes it such an outstanding service:
Highlights
Houses over 300 designer brands
One-on-one virtual personal stylist service available
24/7 service
Sale section
Promotions & 24S coupons available
Free deliveries & returns
Ships to 100+ countries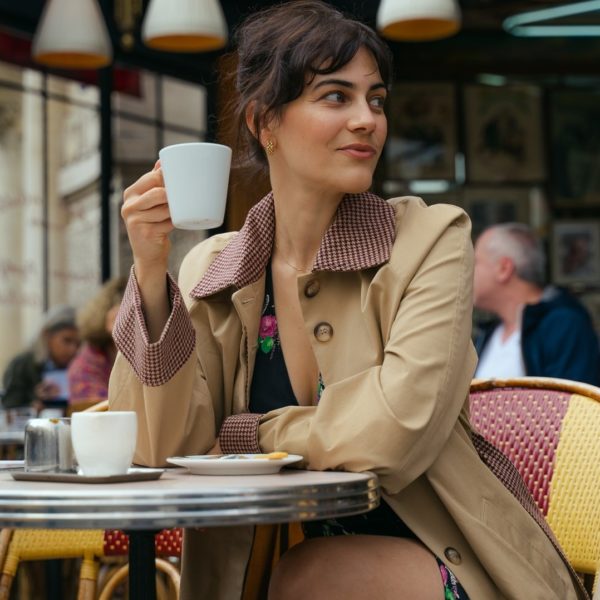 When first landing on the 24S site, we quickly came to know this brand's luxury style. And as we scrolled, we were led through a curated display of shiny gold, a range of gifts, and outfits that screamed holiday perfection. Is this like a department store for iconic designers, we asked?
Names such as Mugler and Paco Rabanne were amongst the many others strategically displayed like carefully placed perfumes in a case. And here, we discovered a varied range of ready-to-wear styles, shoes, accessories, beauty, and jewelry for men and women.
The next section of this 24S review will take you through a dreamy selection of these styles in women's and men's season-specific items. You'll discover a range of posh essentials to fit the wardrobes of the plain Jane to the most fashion-savvy.
24S Women's Review
From activewear to intimates, the 24S Women's collection is full of rich fabrics and warm colors that are ideal for cold weather seasons. Supremely soft sweaters, funky prints, and structured jackets permeate the selection, and below, we'll introduce you to the brand's best-sellers to pump up street-style or boudoir looks.
24S La Doublej Spock Dress With Feathers Review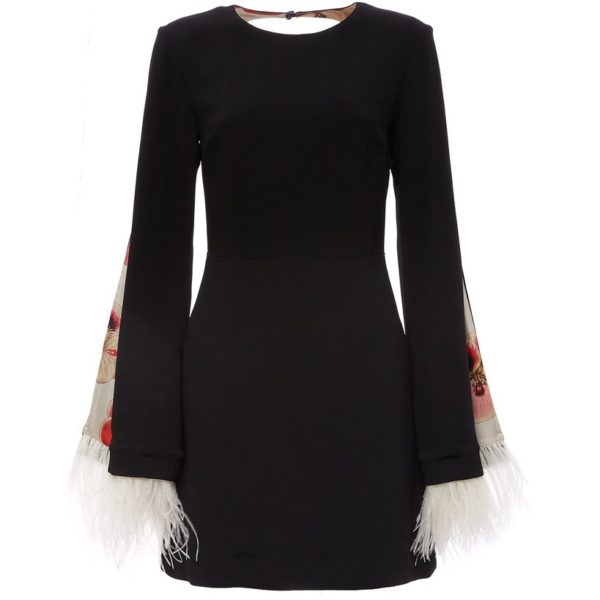 It's romantic. It's whimsical. But it also happens to resemble something you'd find on the USS Enterprise—if only they wore ostrich feathers in space. The 24S La Doublej Spock Dress With Feathers is inspiring and incredibly flattering, fitting to your torso before flaring out with seductive flair.
This dress certainly doesn't skimp on movement and style, providing a sexy swoosh as you brush by your favorite guy. A large cutout in the back is just another alluring detail that makes this dress so appealing.
Get that bouncy blowout, slip on your favorite metallic stilettos, and hit the town. Available in sizes XS-XL, grab this one up for $1,100.
24S La Perla Corset in Leavers Lace Review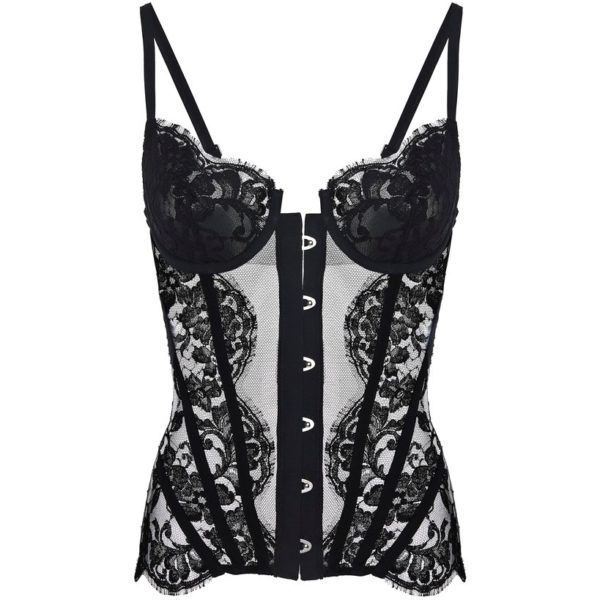 La Perla is known for its incredibly sexy lingerie with exquisite details mixed with an edgy style. The 24S La Perla Corset in Leavers Lace takes inspiration from vintage style, made from a blend of silk and soft cotton.
Oozing romance and seduction, the corset includes delicate features like eyelet lace around the edge that softens the look. Underwired cups give things a lift, but the absence of pads keeps the natural look. Made in the ever-complementary shade of black, you can get the La Perla Corset in Leavers Lace in IT sizes 2B and 3B for $1,268.
24S Gianvito Rossi Martis 20 Boots Review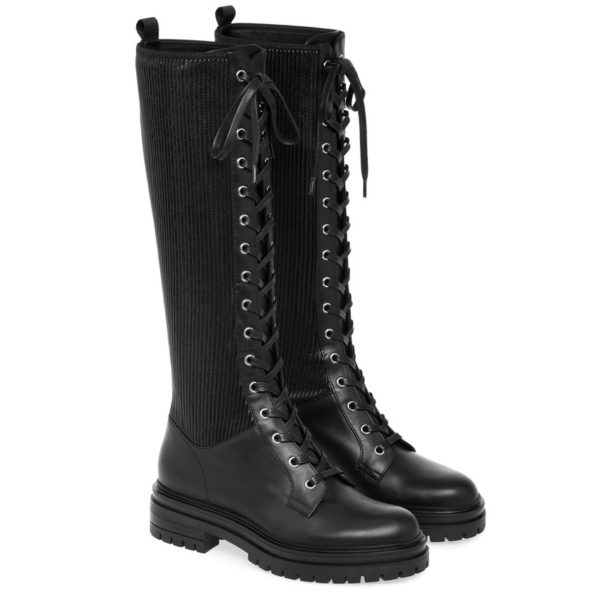 If your favorite knee-high socks had a baby with your killer combat boots, this is what they'd look like. The 24S Gianvito Rossi Martis 20 Boots have an edgy style that sleek leather pants tuck into nicely.
Made from calfskin leather with stretchy sides, these boots, though they look tough, are actually really easy to slip your foot into. They give 2 cm of heel height, ideal for stomping around slick city streets. Grab a pair in sizes EU 34-43 for $1,687.
24S Men's Review
The 24S Men's collection is full of cozy outerwear, casual pants, and a few fun t-shirts thrown in. It exudes a laid-back style with a mix of imaginative prints and versatile picks to elevate your everyday style.
Just ahead, this 24S review will feature the brand's best-selling men's ready-to-wear pieces, a high-caliber selection that includes all your winter must-haves.
24S Canada Goose Carson Parka Review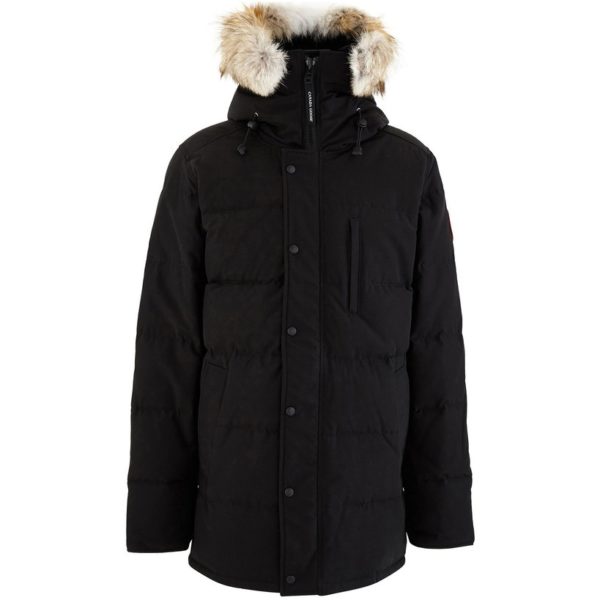 Canada Goose has made quite the name for itself in the luxury outerwear market, its sturdy designs and supreme cold protection something treasured by those who live in harsh and temperate climates alike.
The 24S Canada Goose Carson Parka has got you covered for the winter but has a fashionable, flattering design that won't ruin your outfit. It comes in six neutral colors, featuring a full hood with beige coyote fur detail for warmth.
Stuffed with duck down and made from a mix of polyester and leather, you'll find it in sizes XXS-XXL for $1,595.
24S Dior And Peter Doig Cargo Pants Review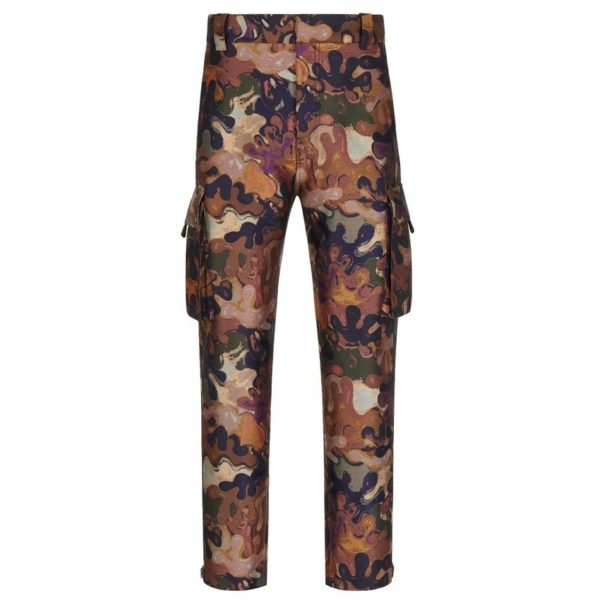 Like a watercolor camo print, the 24S Dior and Peter Doig Cargo Pants blend high-caliber materials with an approachable design. Made from polyester jacquard, these pants don't fall short on pockets. You'll find them on the side and rear, some with snap buttons, others with welts.
A casual look for every day, pair the green or brown style with a long-sleeved black shirt for an easy look. Offered in sizes EU 48 and 50 only, you can get these pants for $1,592.
24S Heschung Cox Derbies Review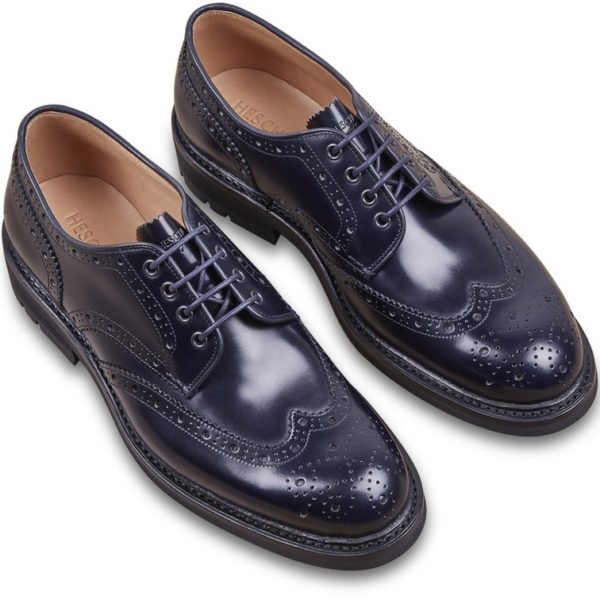 With exquisite cut-out detail, the 24S Heschung Cox Derbies exude sophisticated style. A classy pick for the office, these dress shoes have a subtle edge that lets on your heart for fashion.
They're made from 100% leather with a rubber sole—simple materials that speak volumes. You'll find them in a dark marine blue color and black, both versatile picks that work with a range of suits from khaki to navy. Available in UK sizes 6-9, get your pair for $813.
Who Is 24S For?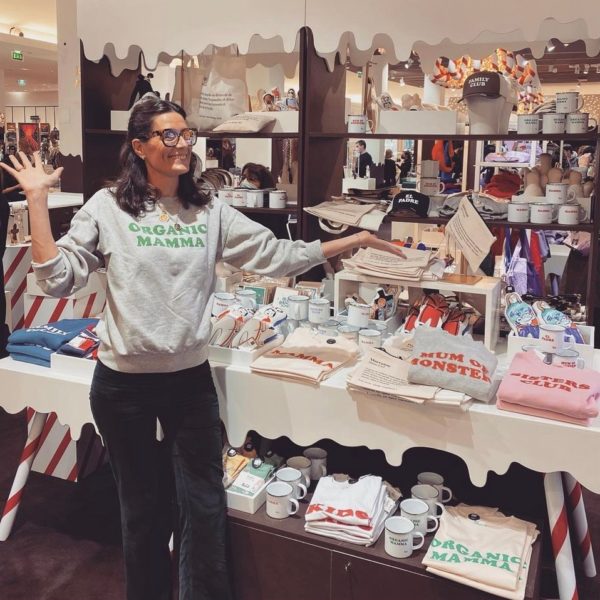 With a Parisian style, 24S's curated collection has a chic edge and provides a personalized shopping experience. Much like visiting a boutique, browsing its online store with a stylist provides a one-of-a-kind virtual experience.
Though you can head straight to the source to find the same 150 brands that this company sells, it's the creativity of its collections that draw customers in. A great choice for anyone looking for inspired luxury items and a few recommendations, 24S is available around the clock to help you find exactly what you're looking for.
24S Reviews: What Do Customers Think?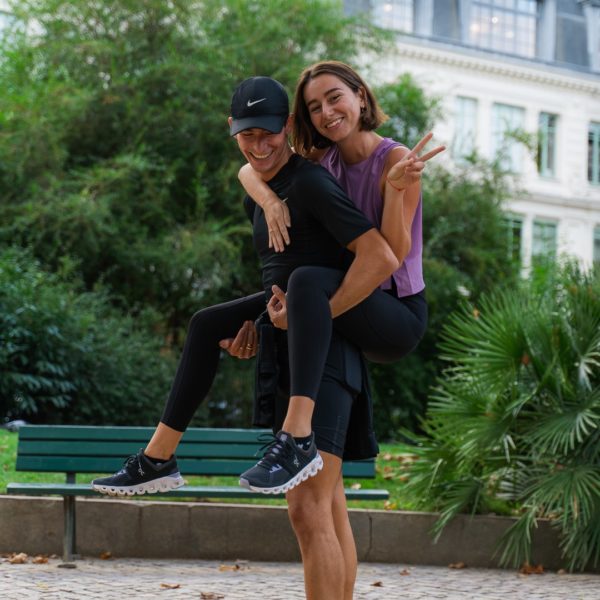 We're dealing with luxury designers here, so it's kind of a given that the quality of items is going to be impeccable. What we want to check in on is how this particular online marketplace of sorts operates, what its shipping is like, and just the general quality of service it gives.
To find out about all of this, there's no better source than those who have shopped with the store. In this section of our 24S review, we'll tell you about all we learned after a thorough web search for helpful reviews.
Excellent: 76%
Great: 5%
Average: 2%
Comments of fast delivery, amazing items, and easy communication flooded the Trustpilot page. One read: "Amazing service! My order arrived earlier than expected and was packed so beautifully. I was absolutely thrilled as I had searched high and low for these boots in my size to no avail until I checked 24S, so I am super happy."
That's pretty much what every other positive comment read like as well, so it appears that great service is a standard with this brand. To double-check on that, we headed over to a 24S review on a blog called Worth The Penny.
The brand scored 4.97/5 stars (pretty much flawless) from 33 shoppers. That score breaks down like this:
5 stars: 4.97% (32 customers)
4 stars: 0.03% (1 customer)
In regards to the shipping time, another read: "Shipped quickly from France to the US. Received the item in <5 days. Highly recommended!" From these two comments, we feel pretty confident that 24S has really fast shipping and delivers a high-quality experience from store to door.
For our final bit of feedback, we headed over to Forum.PurseBlog.com, a website on which users write about their shopping experience. We wanted to zero in on exactly what the brand's shipping experience is like and were happy to find comments that mentioned fast deliveries. One 24S review that gave an account along with dates read:
"November 23 – Order was shipped from France via DHL…November 26 – I received my order in the early afternoon…I have ordered twice from them. Excellent pricing and customer service. Fast shipping. No extra charges at my end. And the Parisian packaging is fabulous!"
Customers really seem to go nuts for the brand's packaging, and 24S reviews of fast shipping and great customer service are steady across the board. All in all, this brand checks out as a reputable and reliable dealer of luxury goods.
Is 24S Worth It?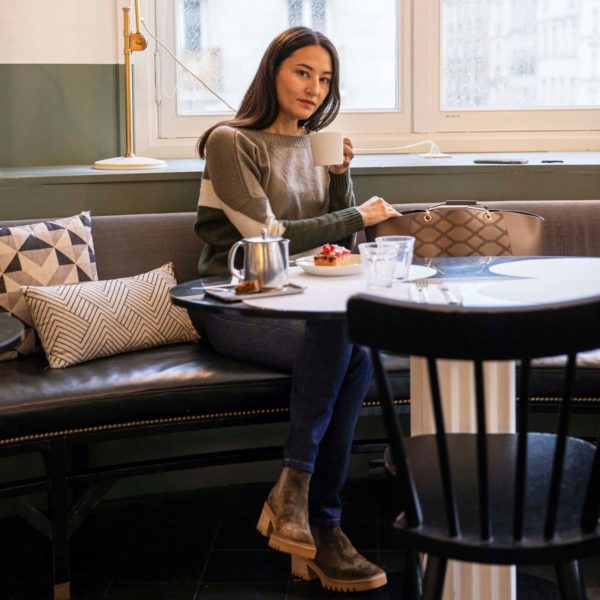 If you're looking for something extra special, there's a good chance you'll find it at 24S. With style consultations and personal shopping experiences. This unique online marketplace curates designs from luxury designers to turn online shopping into a special event.
We love the aim of this brand, as well as what it sells. If you're looking for luxury items with Parisian flair, we think you'll find something you love on 24S.
24S Promotions & Discounts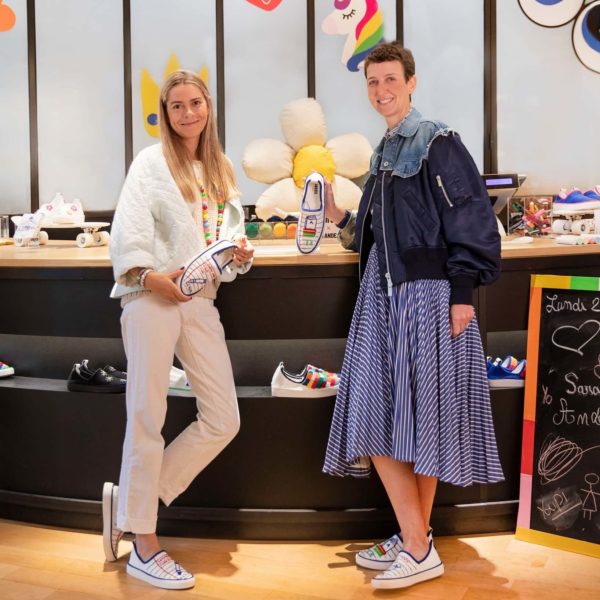 With designer goods, it's not often that you come across discounts. Like fine art, usually, their pieces only increase in value with time. So it came as a nice surprise to find that 24S is holding a Black Friday sale giving a 20% sitewide discount. To cash in on the sale, enter BLACKFRIDAY20 at checkout.
When it's not the giving season, while we scoped out the brand's website for this 24S review. We found that it gives free shipping for US orders over $300 (not hard given the luxury caliber of its items). And regardless of price, all orders qualify for free returns should you ever need to make an exchange.
Want more? You can also get 10% off your first order when using 24S promo code 10OFF at checkout.
Where to Buy 24S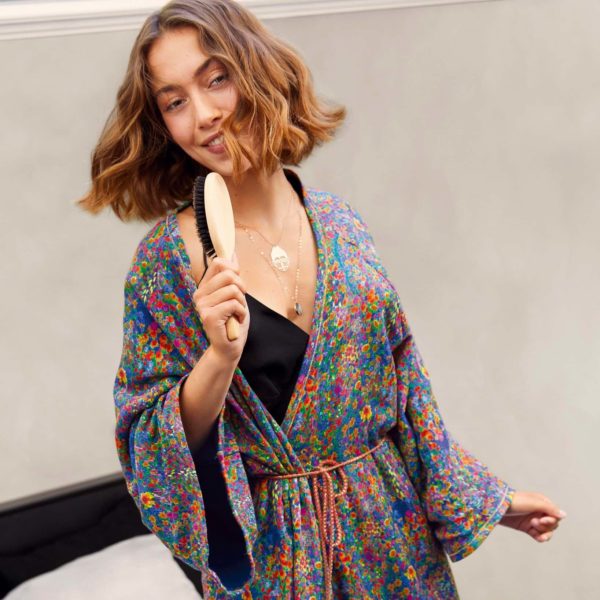 Since the brand offers a curated collection of designer goods. The only place to access its unique selection of apparel and accessories, along with its personal styling service is right from 24Sevres.com.
FAQ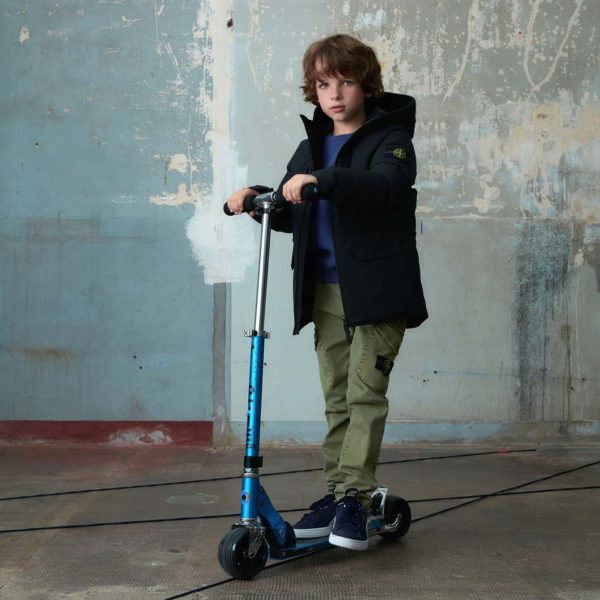 Who owns 24S?
24S is part of the LVHM group. Operating as an online marketplace of coveted high fashion brands. The company offers one-on-one virtual style consultant services by way of a convenient app.
Does 24S ship internationally?
Yes! 24S ships to over 100 countries around the world. To shop your country's version of the site, click on the flag at the top right-hand corner of the brand's webpage.
What is 24S's Shipping Policy?
24S shipping is free for EU orders over 200€ or US orders over $300. For orders under that amount, the brand offers standard and express shipping options with prices that vary by location. Here's a basic range:
EU Countries
Standard €8-€10
Express €8-€15
Everywhere else
Standard €9-€25
Express €12-€25
US customers can expect to pay $18 for shipping with orders arriving in 1-2 business days. To track your order, log into your account on the 24S website. You'll be shown an estimated time for your delivery as well as where it is on its journey.
What is 24S's Return Policy?
Wherever you are in the world, 24S returns are free. You have 30 days from the time of purchase to initiate a return, and for those in the EU, follow these steps:
Get your package ready: take off the original shipping label and stick on the prepaid label
Get in touch with DHL to come pick up your parcel or drop it off at a DHL service point
If you'd rather let 24S take care of the return, just give them a call +33 1 70 37 14 79 or email [email protected]. They'll arrange for your package to be picked up at a time and day that suits your schedule. For returns coming back from outside of the EU, here's what you'll do:
Get your package ready: take off the original shipping label and stick on the prepaid return label
Fill out the Proforma Invoice Return form, date and sign it
Get in touch with DHL to come pick up your parcel or drop it off at a DHL service point